August 2012 Giveaway!!!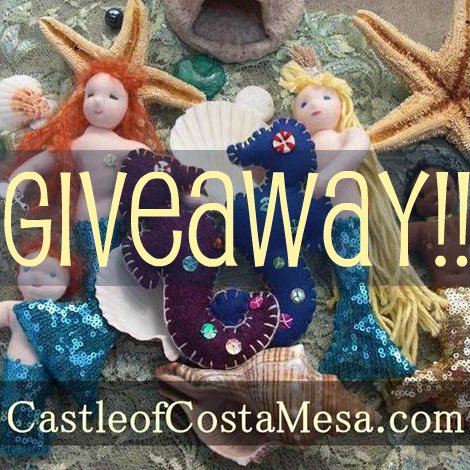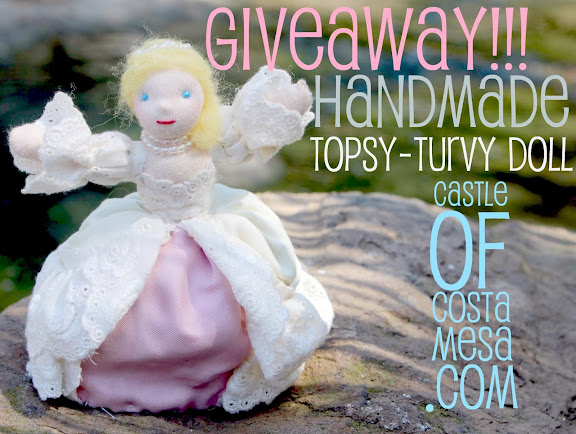 Win a Topsy Turvy Cinderella doll 100% handmade by me with Love!
This is a ingenius 2-in-1 doll!
Poor Cinderella in tatters. She has nothing to wear for the ball…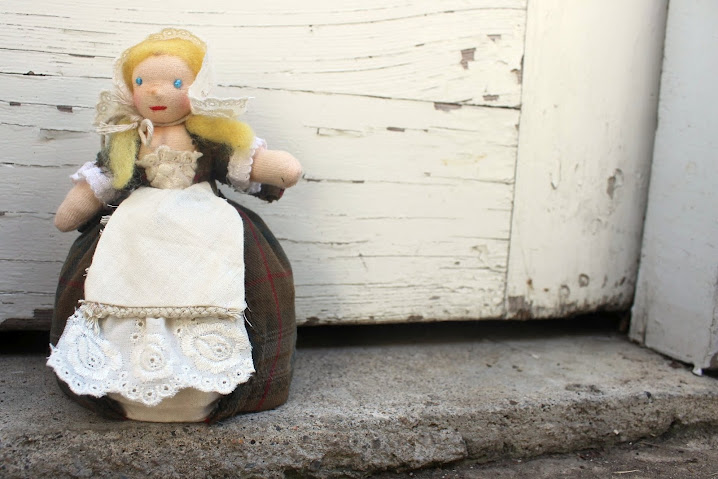 Thanks to her fairy godmother….(by turning her skirt inside out, in 2 seconds you now have a different doll) she now has a white ruffled dress to wear to the palace ball!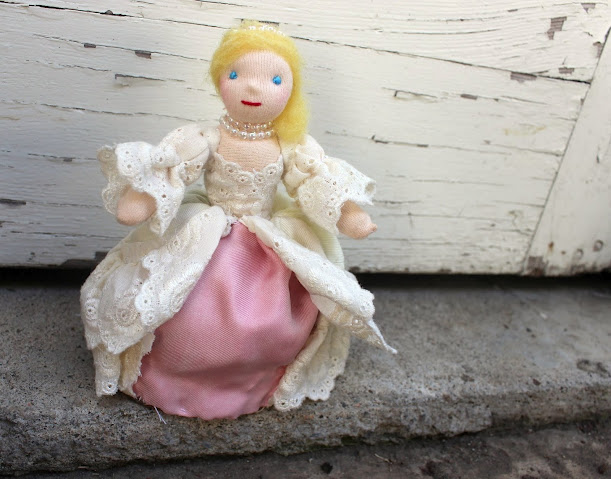 It's magic! It will bring a smile and a wow for that special child!
To win this awesome one-of-a-kind, 2 dolls in 1 handmade treasure, just clickety click on the below box…
Congratulations, Janna L!
I contacted her about winning this Giveaway. She replied…
"Hi Jzin, Thank you so much, my daughter will love this doll!!!"
Fall 2012 and Winter 2012 Handmade Doll Giveaways! Please explore this website and leave a comment and let me know which doll you will like to see given away! Thanks!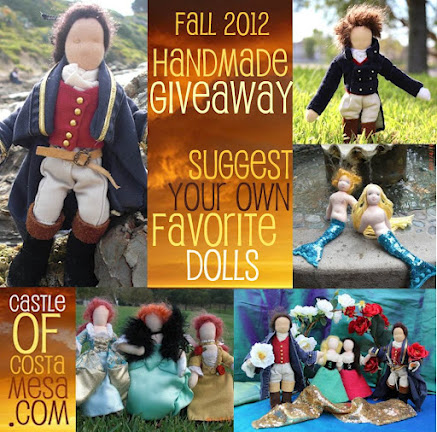 Please "like" me on facebook and check back soon for my periodical handmade giveaways!
You may post this button on your blog with the following link (below the button):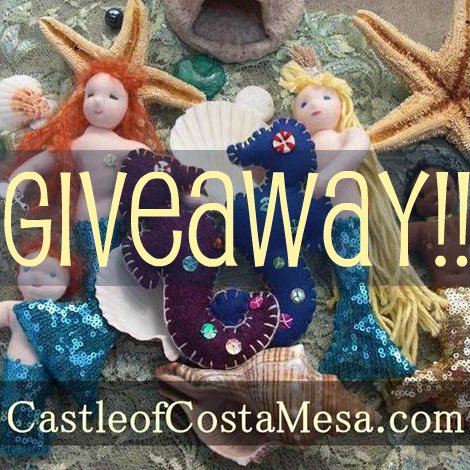 Good luck! – Jzin, CastleofCostaMesa.Com
To view more pictures of this Cinderella doll click here. To see my other topsy turvy dolls (which are not for this August giveaway), click here.