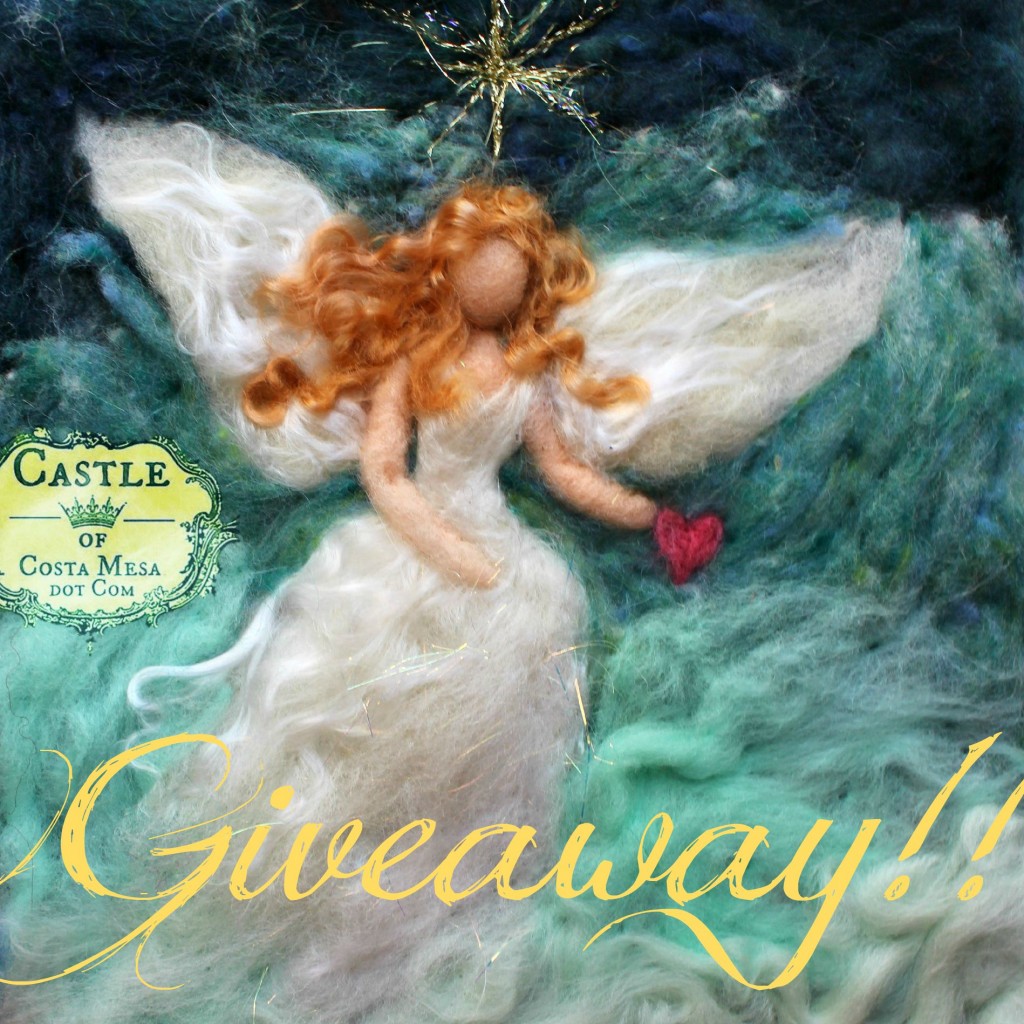 Hello Friends, How are you?
Check it out! Wee Folk Art is doing a giveaway of my work today! $125 worth of one-of-a-kind handwork made with love. Could the winner be you? Enter here to win: http://weefolkart.com/castle-of-costa-mesa-give-away-guardian-angel-wool-relief-picture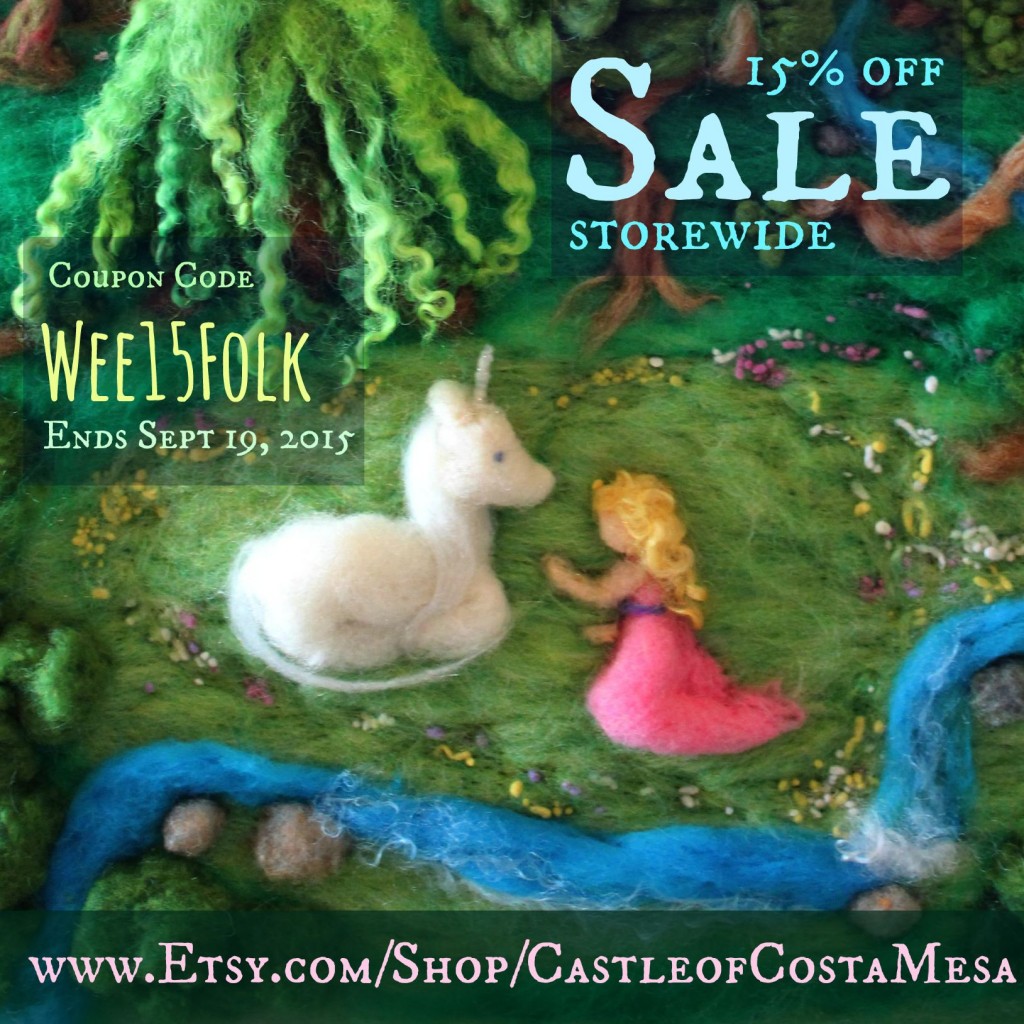 15% off Castle of Costa Mesa storewide sale from Saturday September 12 – September 19, 2015 with coupon code WEE15FOLK https://www.etsy.com/shop/Castleofcostamesa
Check back on CastleofCostaMesa.Com next week to view my teaching calendar for 2015-16!
Remember to follow me on Social Media …
▼▼▼▼▼▼▼▼▼▼▼▼▼▼▼▼▼▼▼▼▼
CastleofCostaMesa.Com
Fairy Tale Dolls, Handmade with Love
Seasonal Handmade Giveaways
Please "Like" CastleofCostaMesa.Com on Facebook
www.facebook.com/CastleofCostaMesa
Gallery of Waldorf School of Orange County, California Craft Group projects:
castleofcostamesa.com/waldorf-days/wednesday-morning-craft-group
CastleofCostaMesa on Etsy
www.etsy.com/shop/Castleofcostamesa
Google Plus
https://plus.google.com/u/0/b/106891996183805238397/106891996183805238397/posts
Instagram
#castleofcostamesa
Twitter
@ahjzin
CastleofCostaMesa on Pinterest
www.pinterest.com/jzinius/boards/
My fine art works on Facebook
https://www.facebook.com/JzinArtist
www.jzinteng.com
▲▲▲▲▲▲▲▲▲▲▲▲▲▲▲▲▲▲▲▲▲