Traditional Chinese Children's Hairstyle: Two Buns on the Sides Tutorial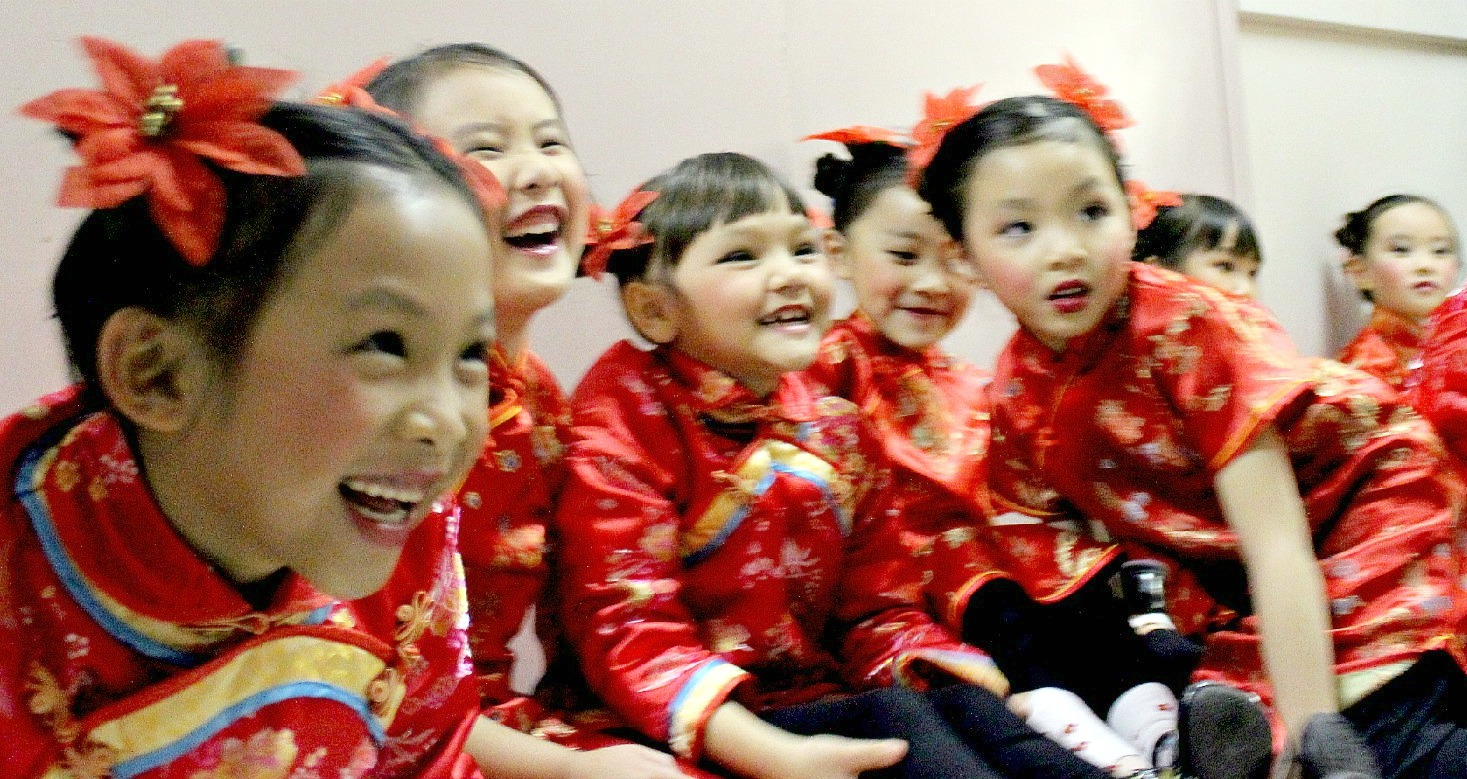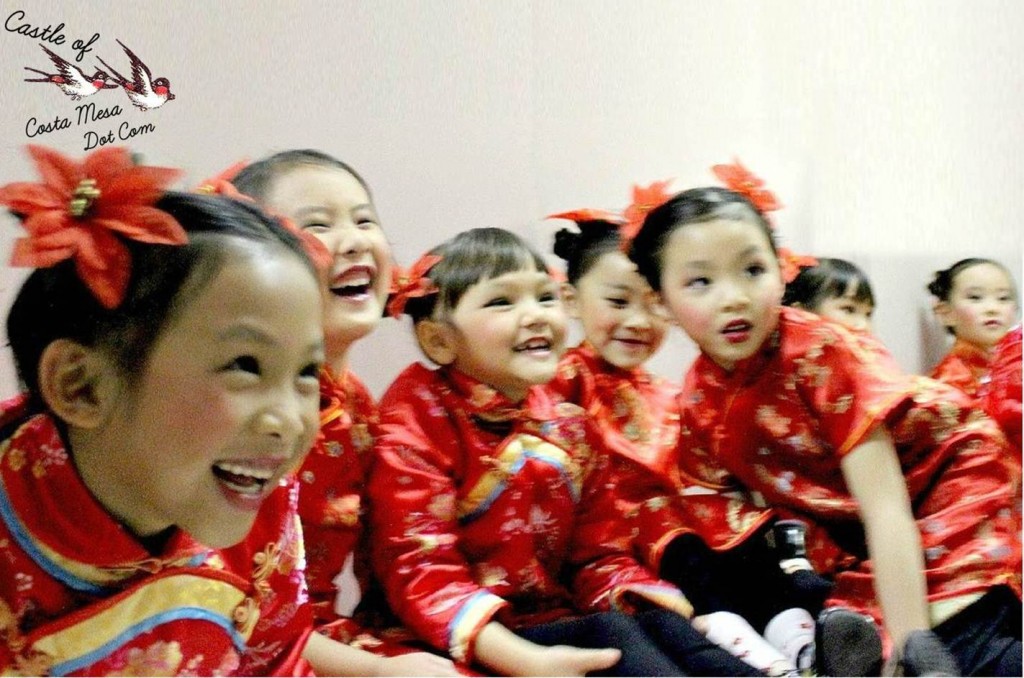 I will show you how to create a traditional Chinese children's "two side buns" hairstyle ideal for Chinese New Year.
(1) Make 2 pony tails, each pony tail above an ear.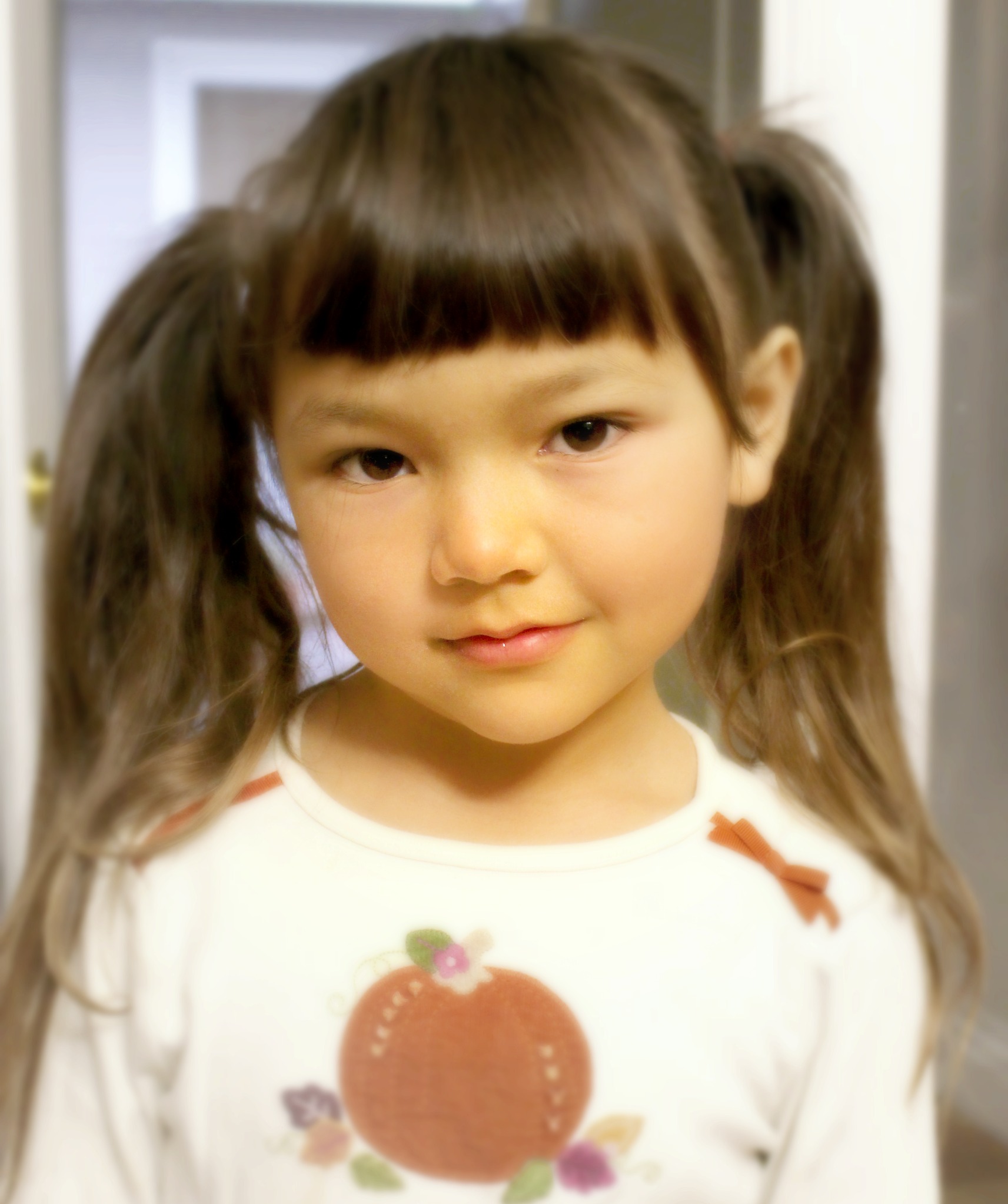 (2) Take a pony tail and twist it as you form a coil.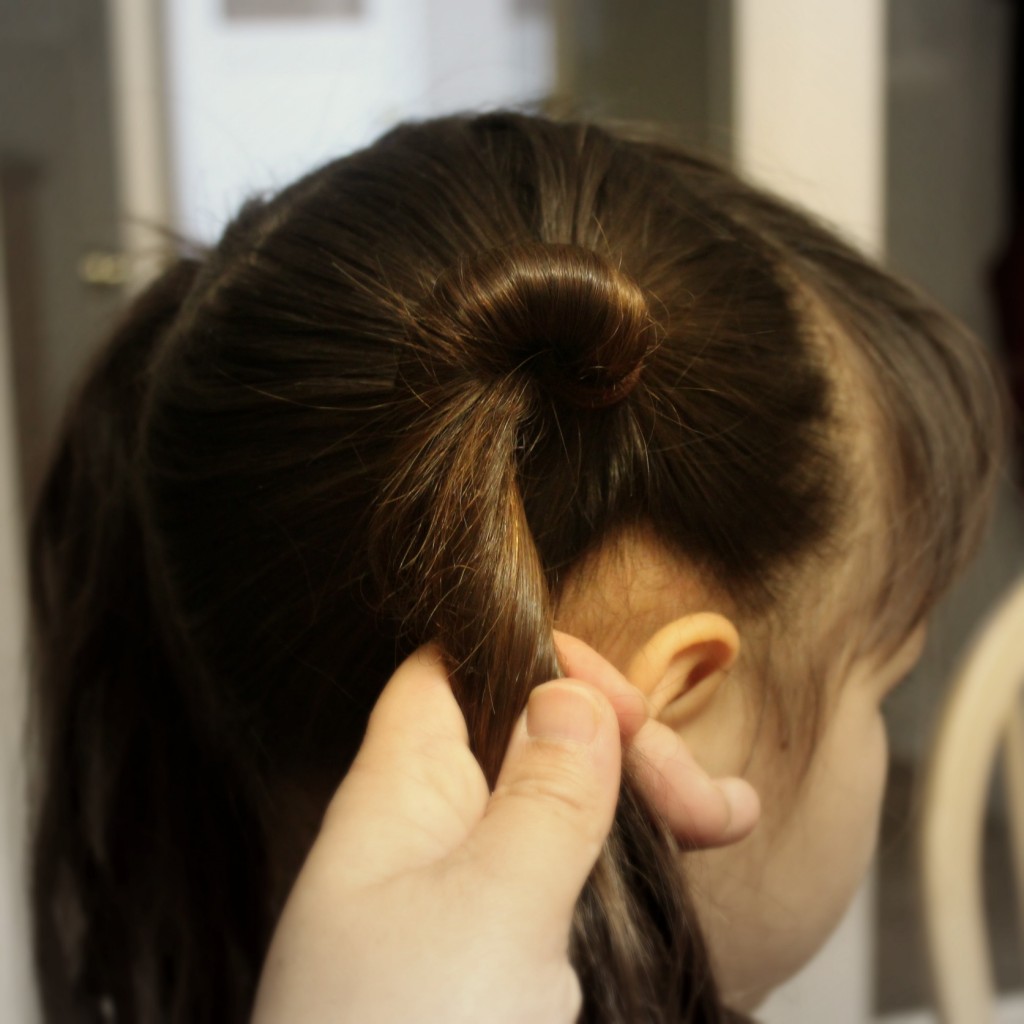 … keep twisting until you form a bun.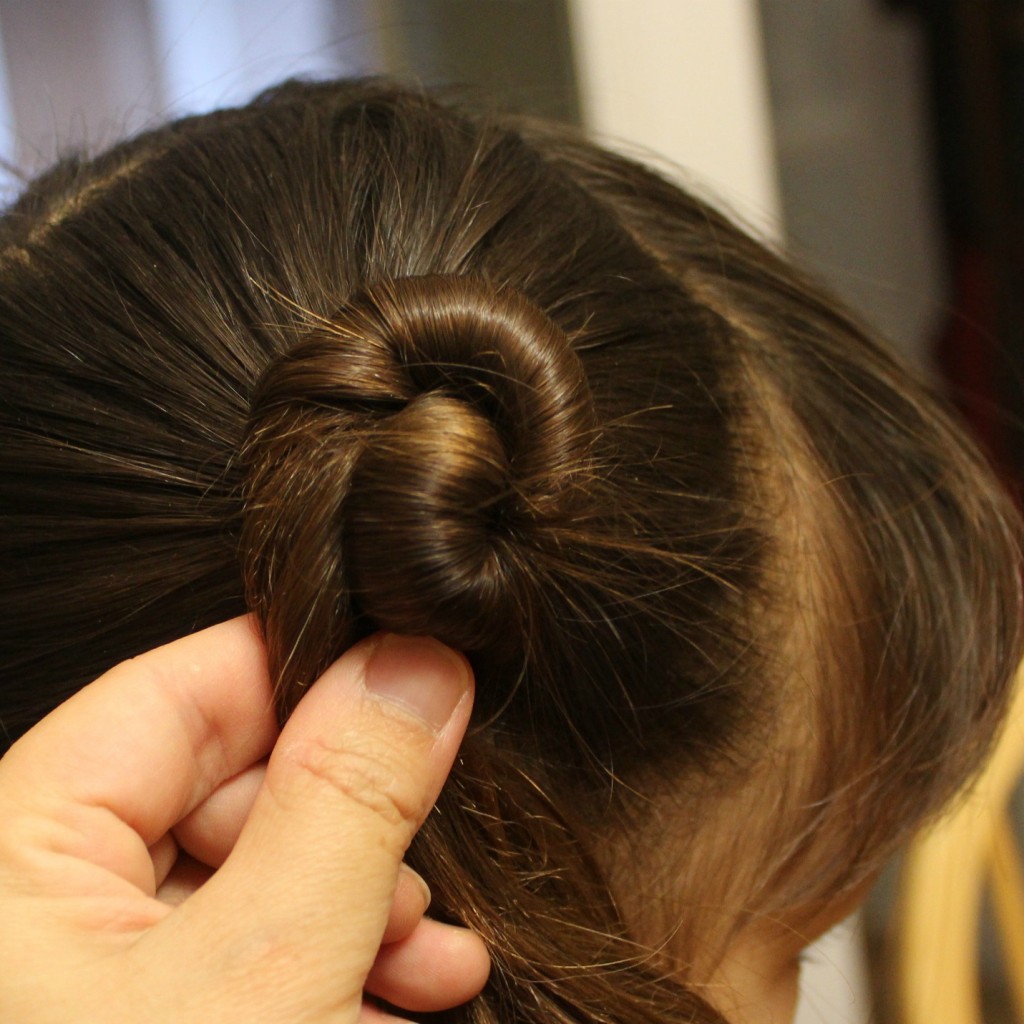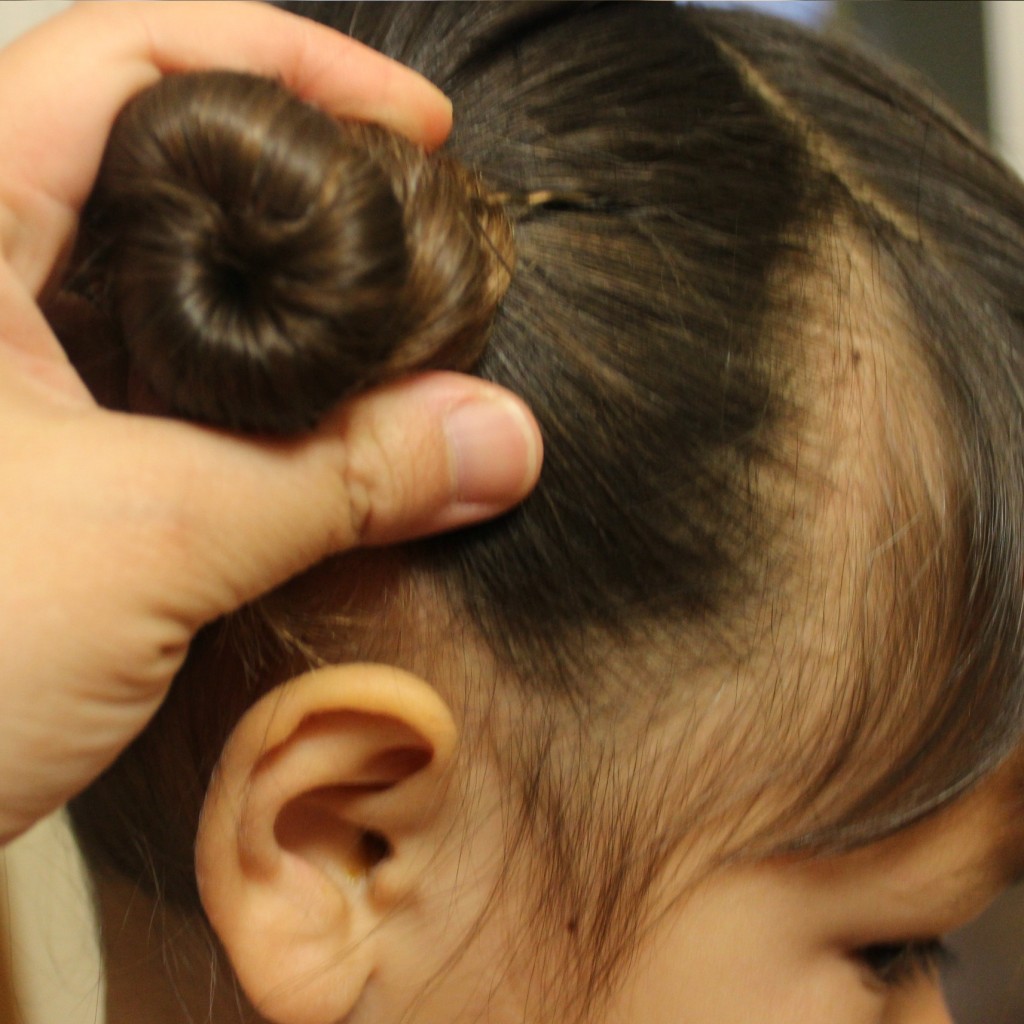 (3) Pin the bun with 4 hairpins. Make sure you insert the hair pins outward, away from the head of the child, so the pins are not poking  into the child's head.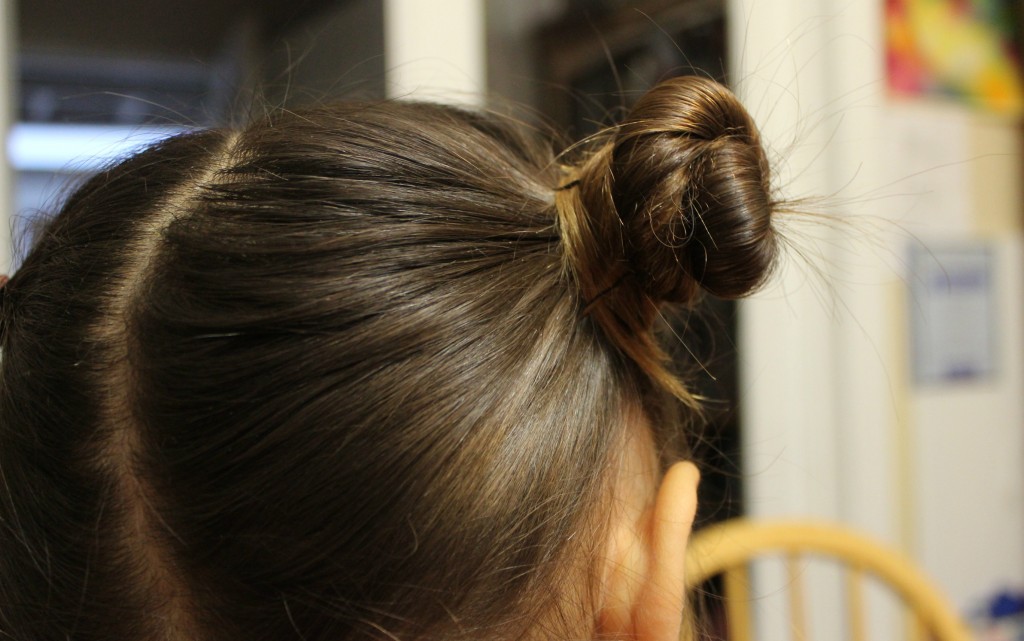 (4) … poke the stem of red flower through the bun and twist into place or use hairpins.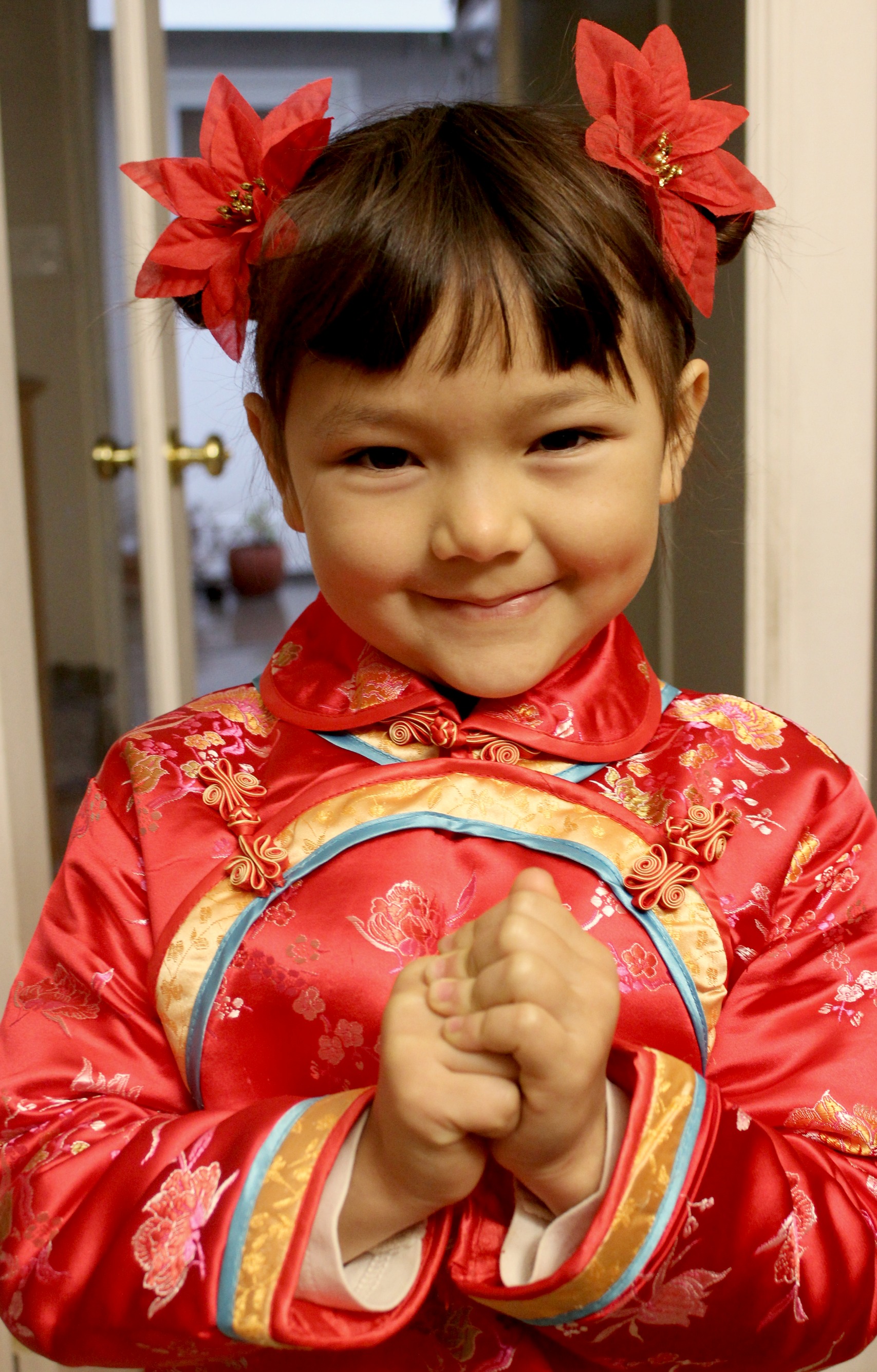 Voila! Gongxi Facai! Now you have a traditional Chinese New Year hairstyle with 2 side buns!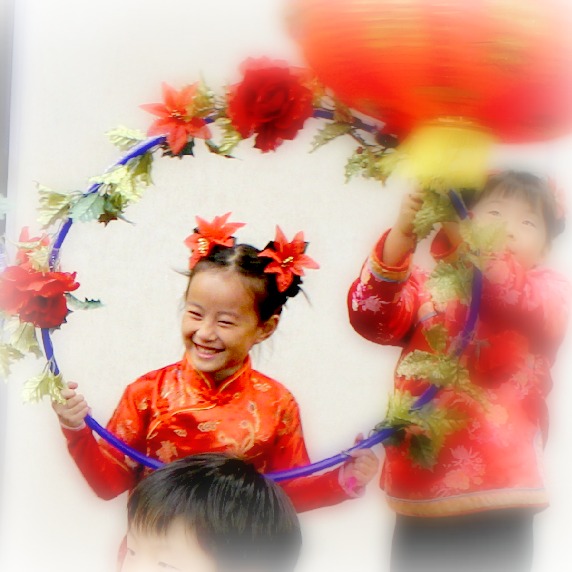 I bought these large poinsettia's from 99 cent store post Christmas sale for our 10 Chinese New Year dancers. They are large, nonperishable and bright enough for our very own Chinese New Year performance on stage. For your own personal use, Michaels craftstore and JoAnn's fabric carry a wide variety of nicer looking flowers. But for you own use at home, fresh flowers from your garden or farmers' market would be the best choices.
A view from the side.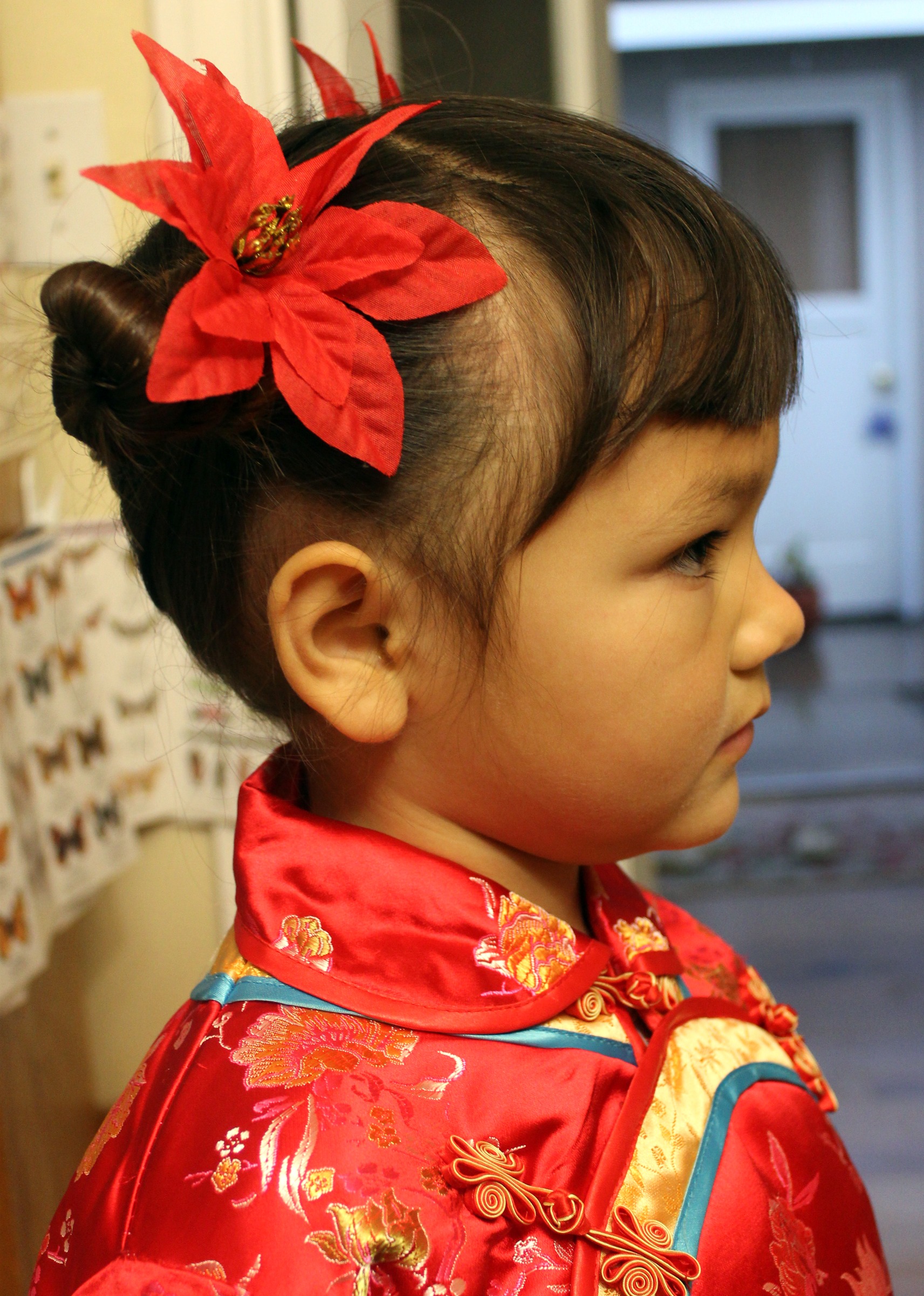 Back view.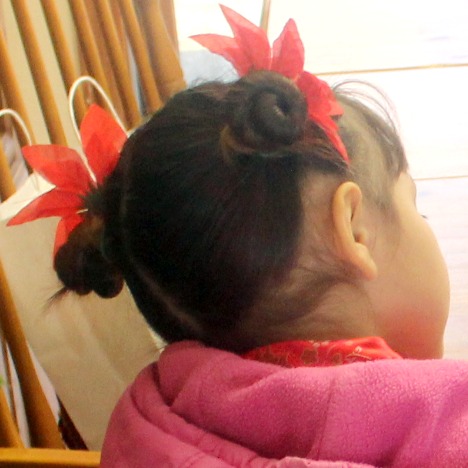 Happy Chinese New Year 2012 of the Dragon! May you have bliss and abundance!
These buns were able to withstand cartwheels on stage… (Video link here: http://www.youtube.com/watch?v=IRCyQD95AIE)

Chinese New Year 2012 Performance by First Graders.
Return to Ms. Yeh's 葉利玲老師 First Graders' Chinese New Year Barclay Performance Blog
Here is a our homemade Chinese Fairy Tale puppet show with tons of photos. Hope you enjoy it!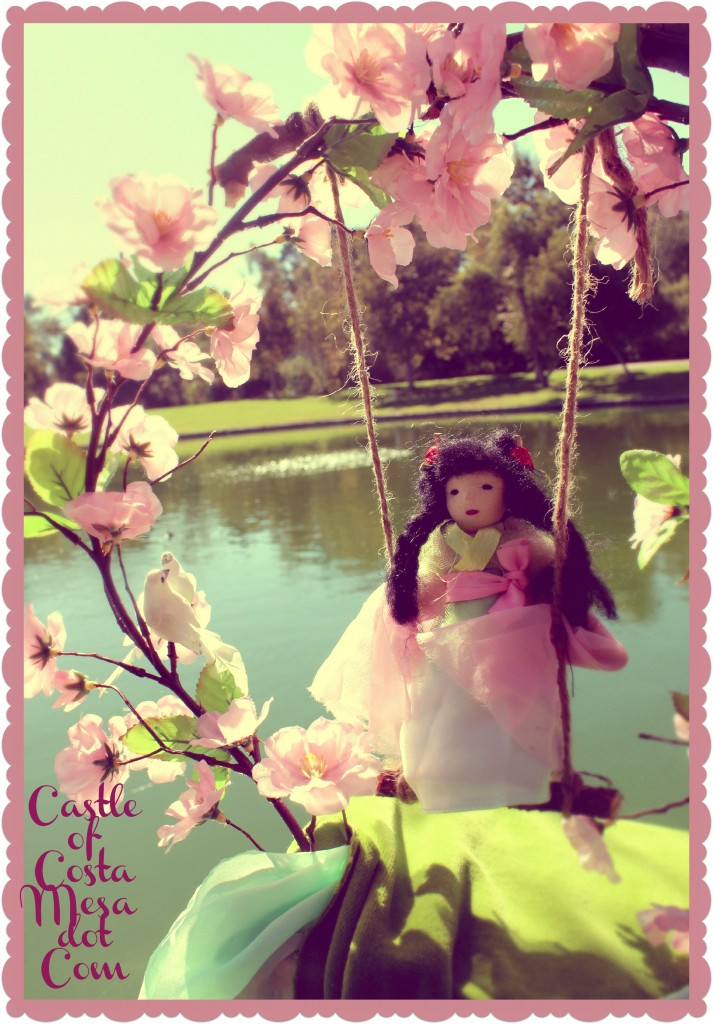 Laibao's Quest For A Bride 來寶求親 Homemade Chinese Fairy Tale Puppet Show by CastleofCostaMesa.Com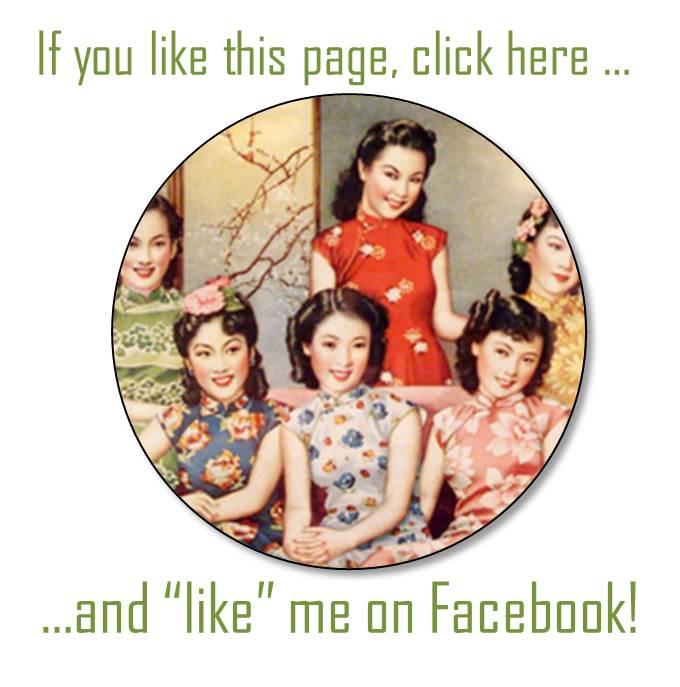 If you like this page, please scroll back to the top of the page, left sidebar and "Like" us on Facebook! Thanks!