Katya's 6th birthday Cinderella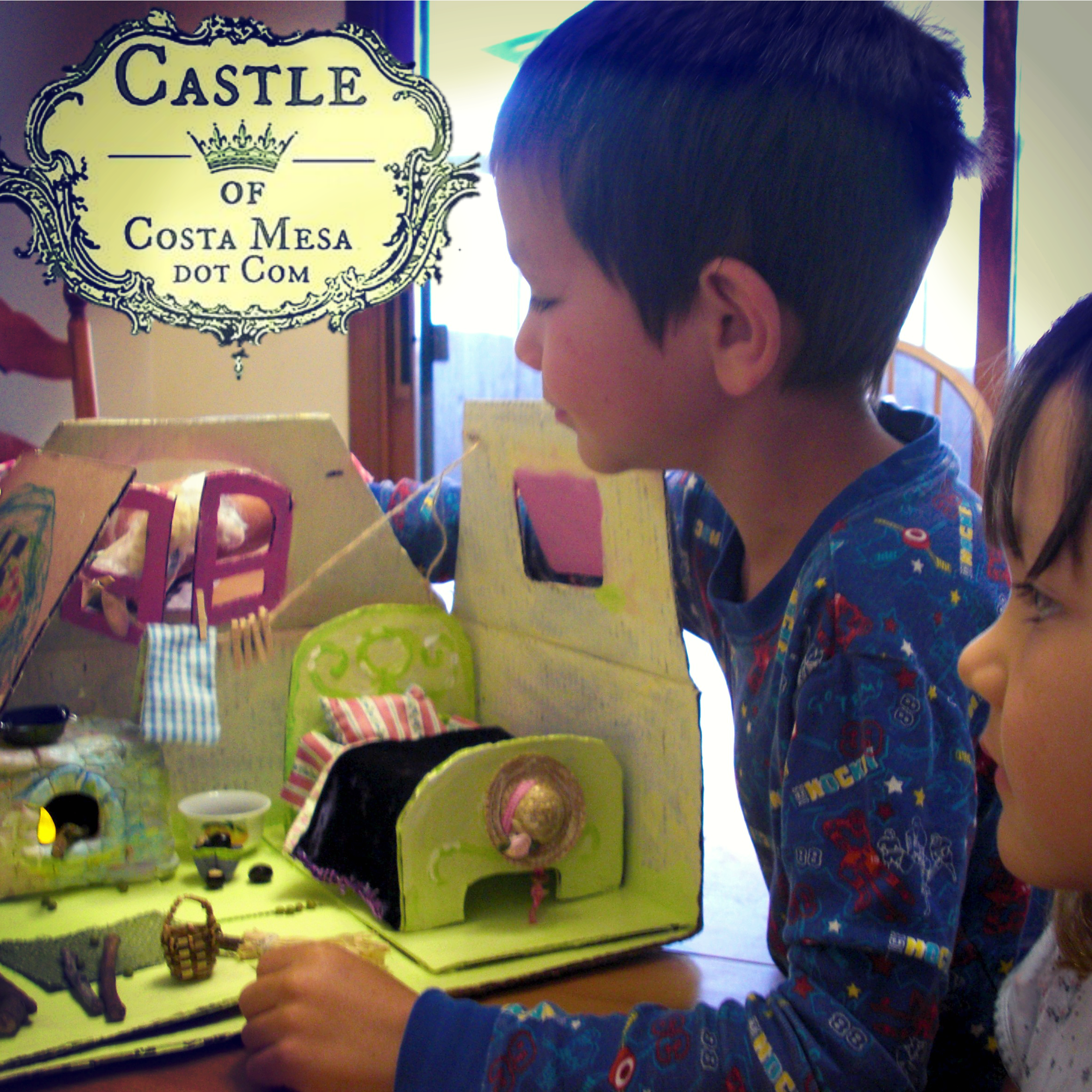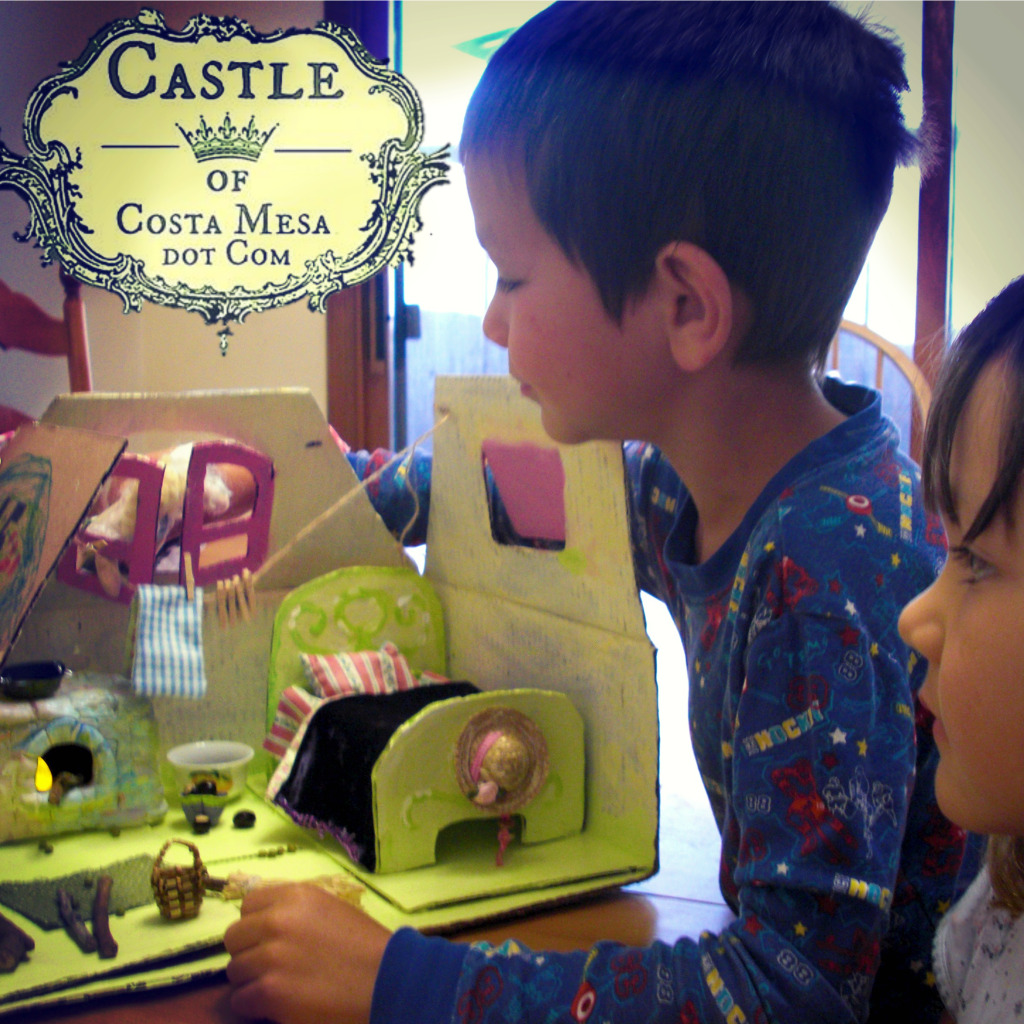 August, 2010. 5 year old Nunu helped make a Cinderella doll and dollhouse set for Katya's 6th birthday.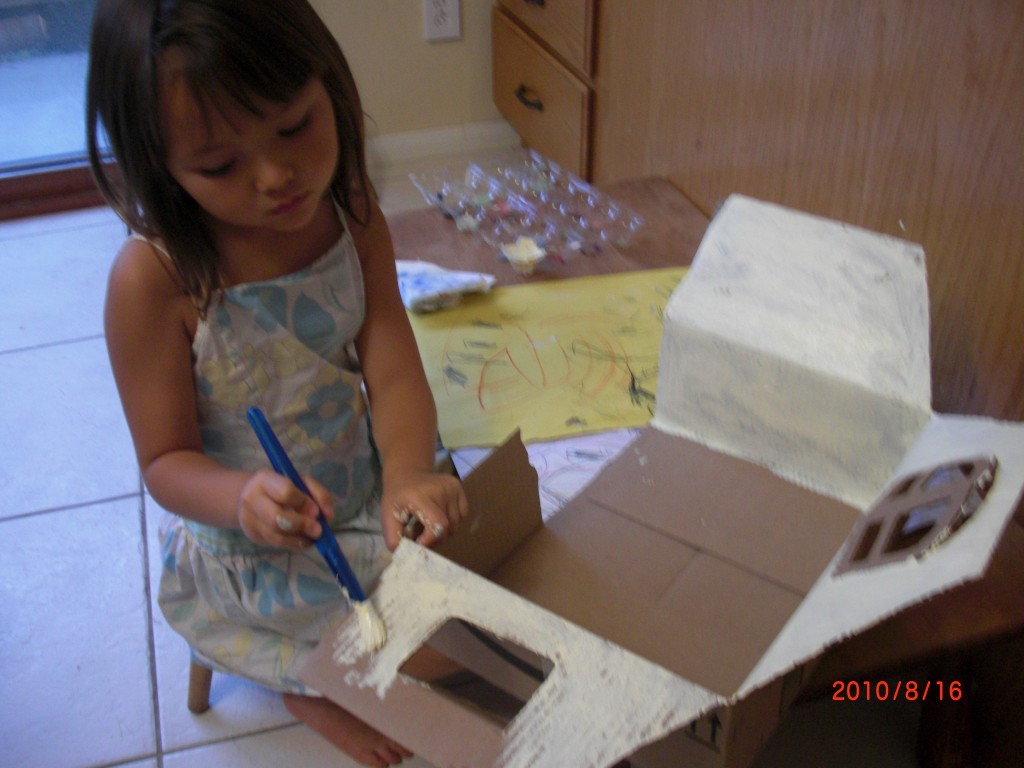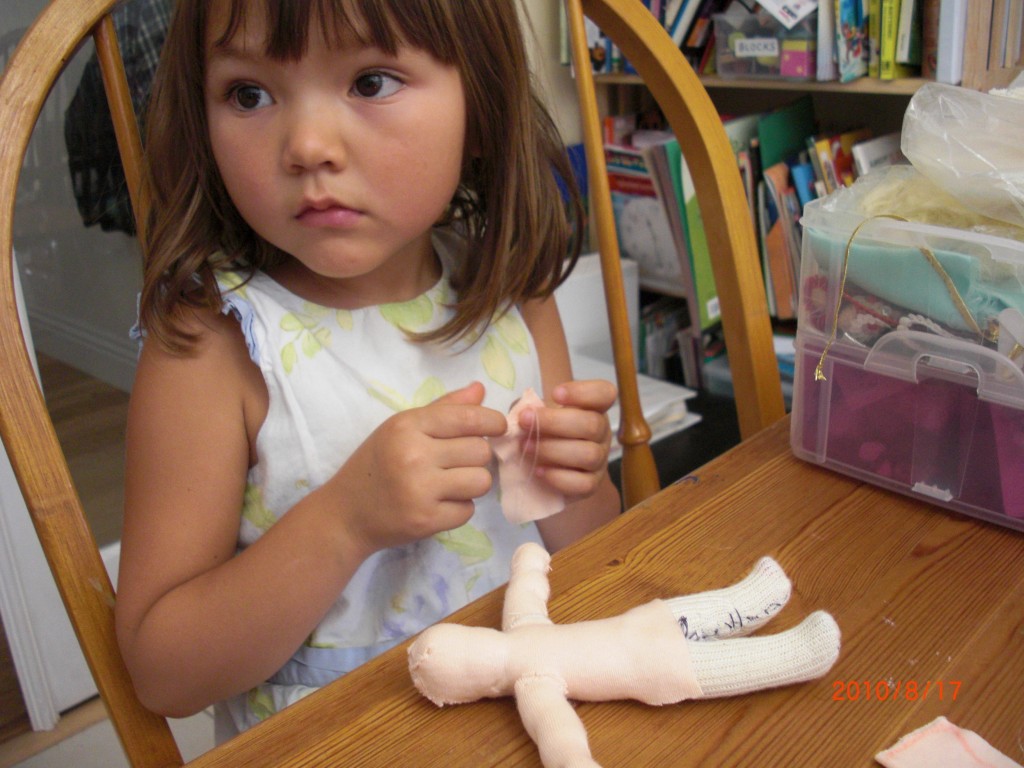 We made the fireplace with cardboard box covered with clay. Here Nunu cut out the shapes of the bricks. We will then paint the fireplace and add a battery operated tea light that flickers, inside the fireplace, partly covered by a thin layer of blue wool roving to look like smoke.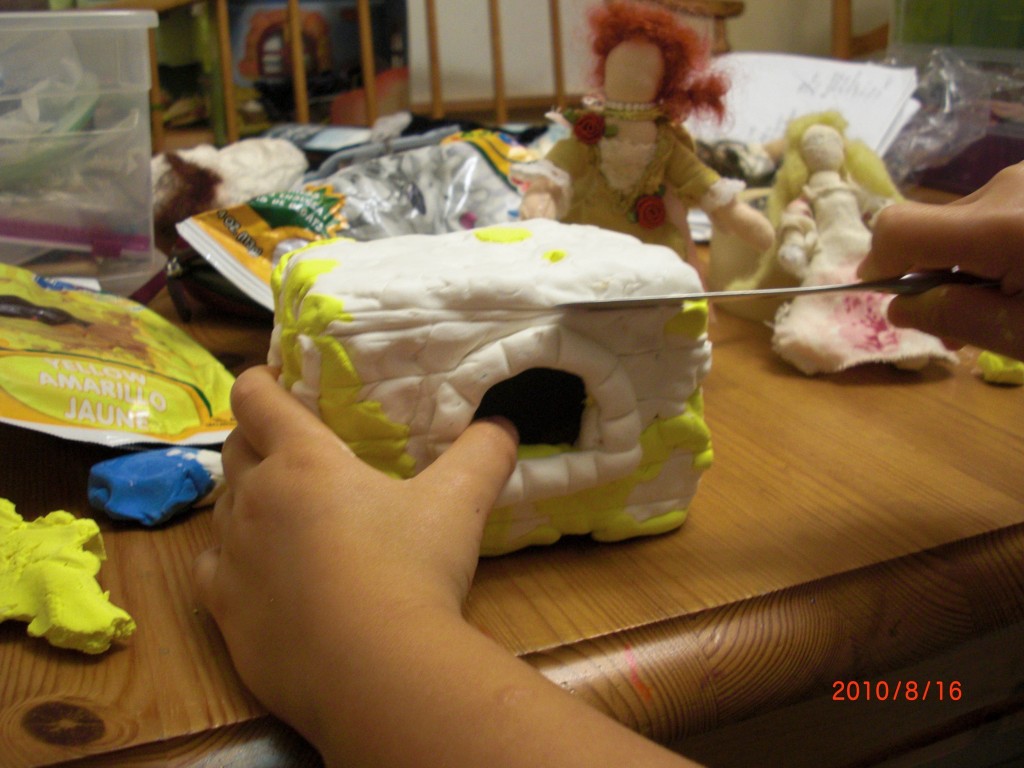 Nunu diligently sewed  a pillowcase for Cinderella. Notice the painted fireplace on the right corner.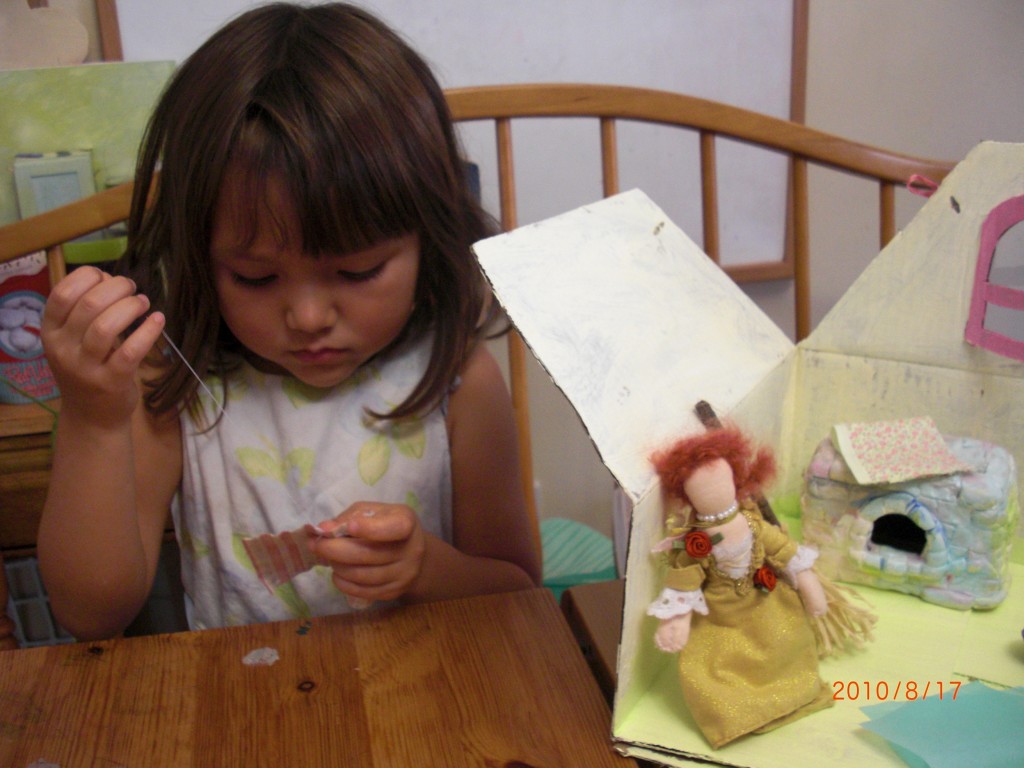 Happy 6th Birthday Katya!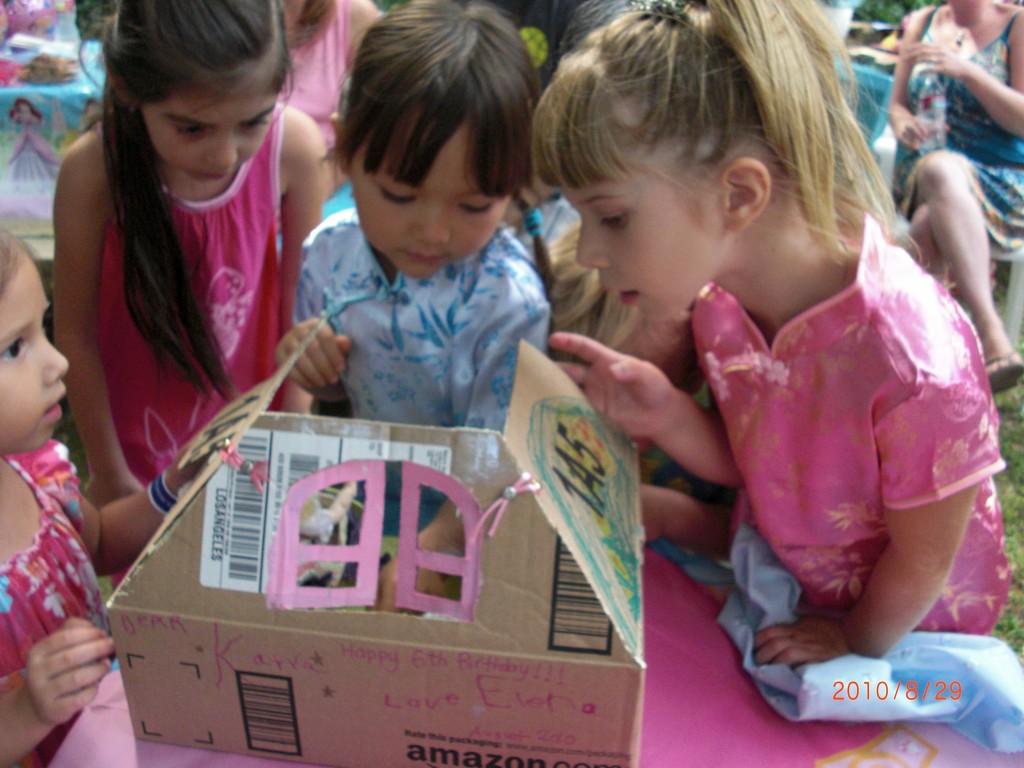 Nunu showing Katya how to turn on the fireplace battery operated tea candle.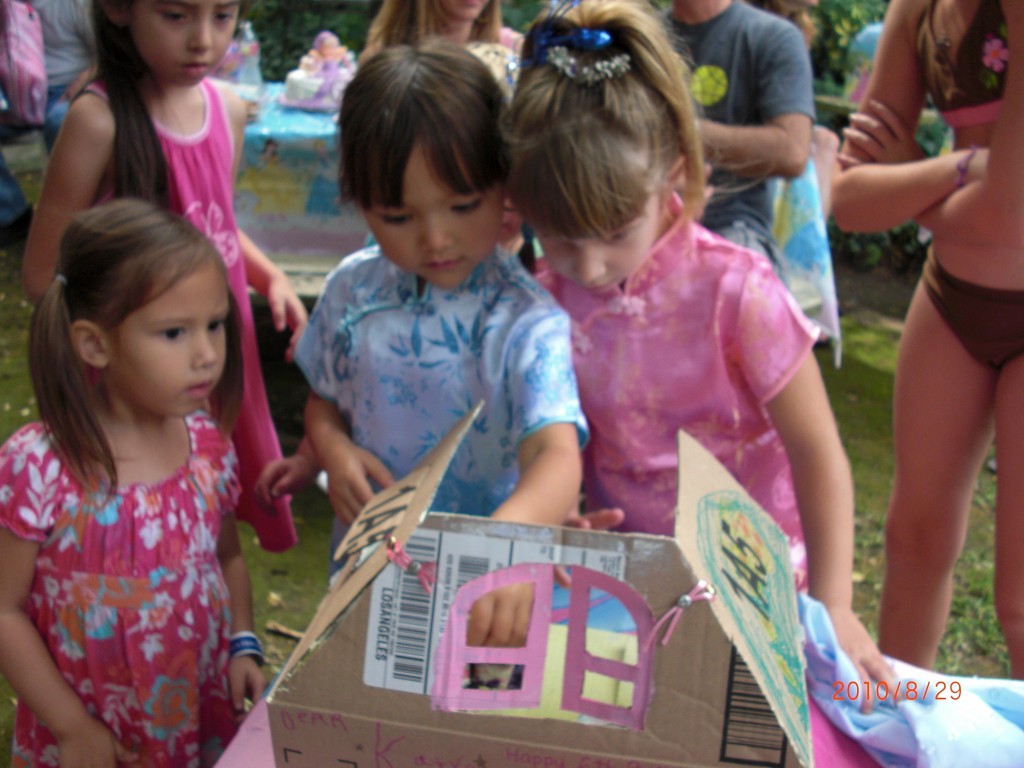 Cinderella woke up joyfully in the morning. She fluffed the straw in her bed, hung her laundry to dry, sorted some peas for lunch, swept the floor and put on her best straw hat to go to the market.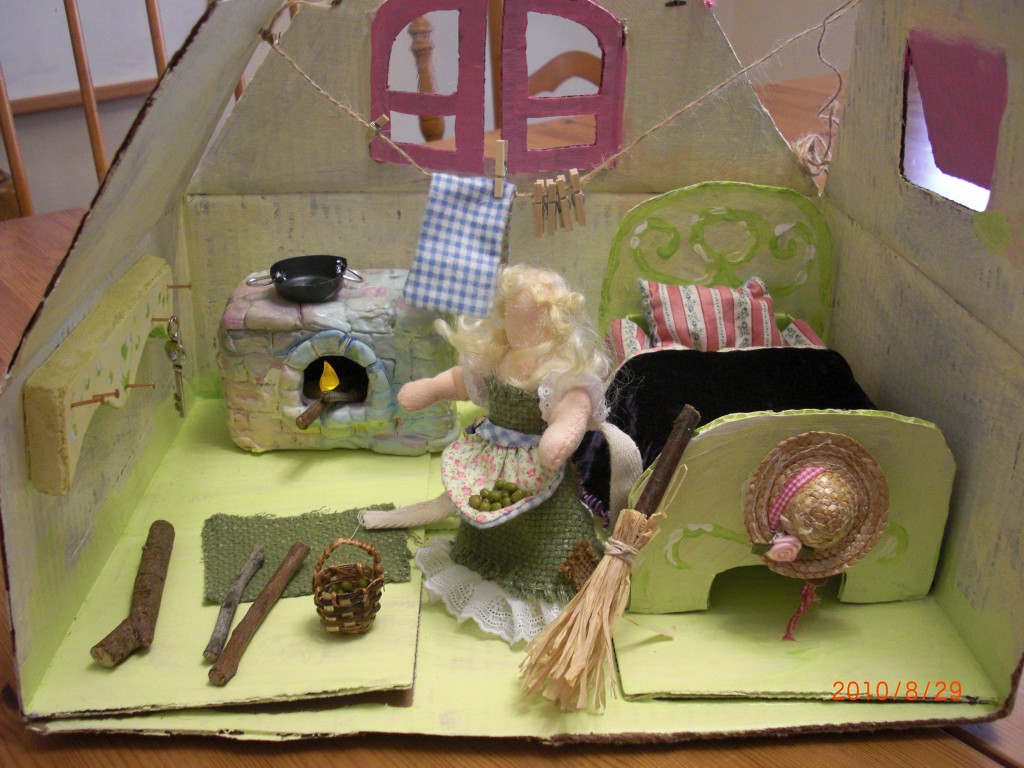 What a wonderful day, Cinderella can't wait to greet the world!
Check out some of our Homemade Puppet Shows…
Click on the photos below to see other puppet shows performed by Nunu and I…
Click the photo below to see Nunu and I performing the same puppet show a few years ago for Nunu's 6th birthday celebration.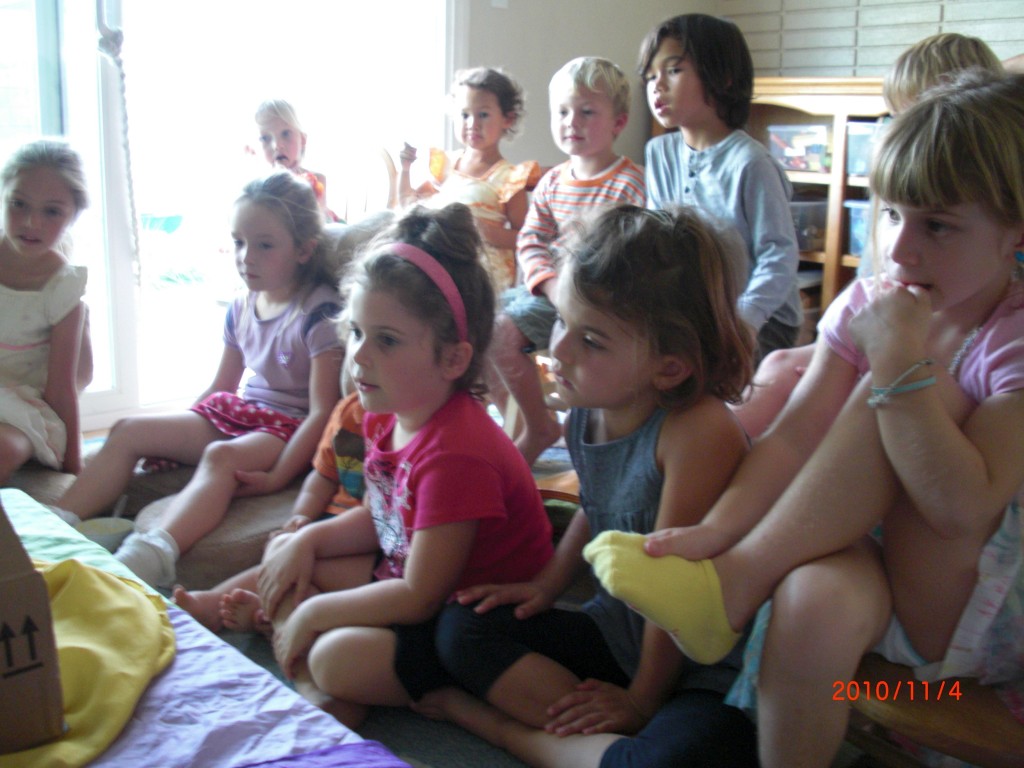 Nunu's 7th birthday: We performed "Snow White and Rose Red by the brothers Grimm."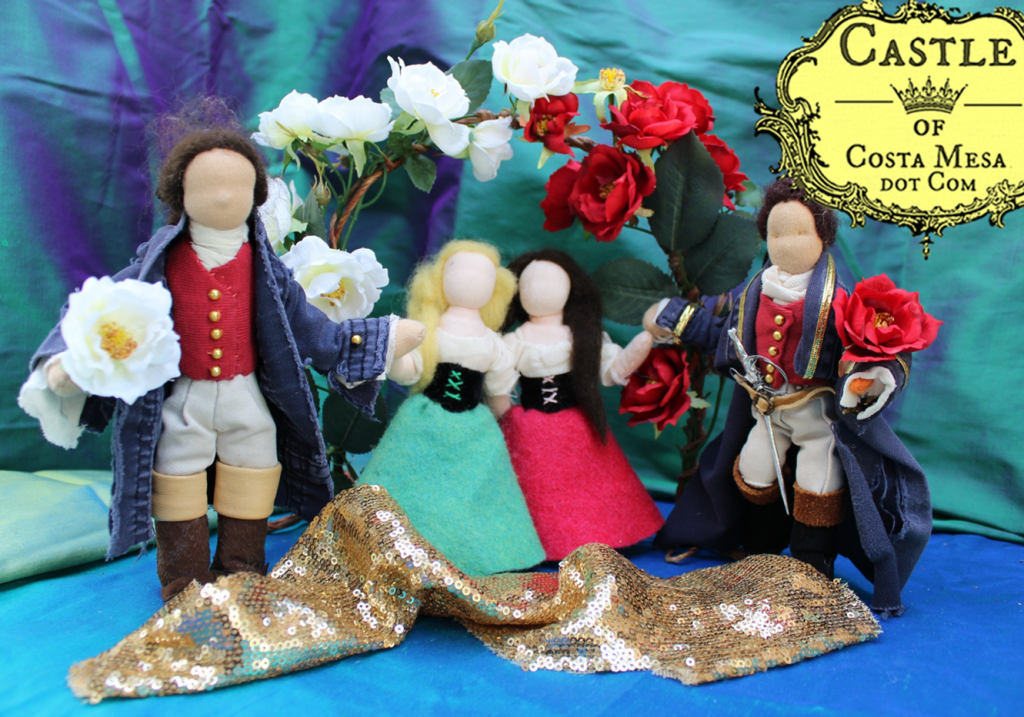 Nunu's 8th birthday: We performed traditional chinese fairy tale, "Laibao's Quest For A Bride" 來寶求親 Click below to view our gazillion pictures! It's a very good story… brings tears to my eyes everytime I read or tell it!
April 25, 2013, Thursday. Performance of Snow White and Rose Red for Ms Tiesha's aftercare program.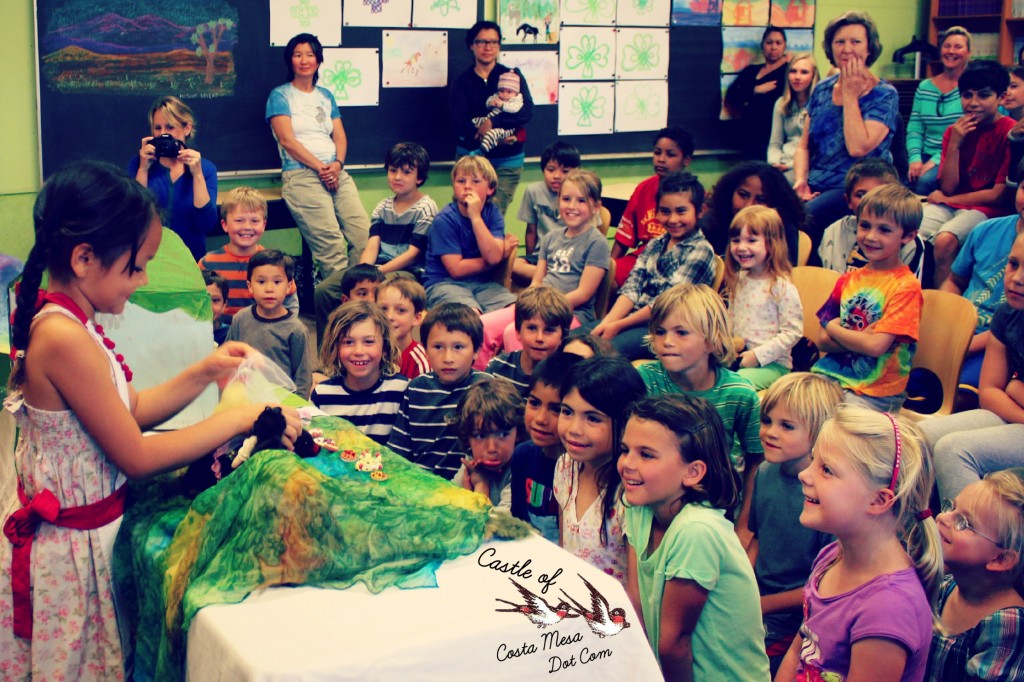 and more…
Please "Like" us on Facebook
We frequently GIVE AWAY our handmade dolls. Please "Like" Castle of Costa Mesa on Facebook to be notified of upcoming giveaways.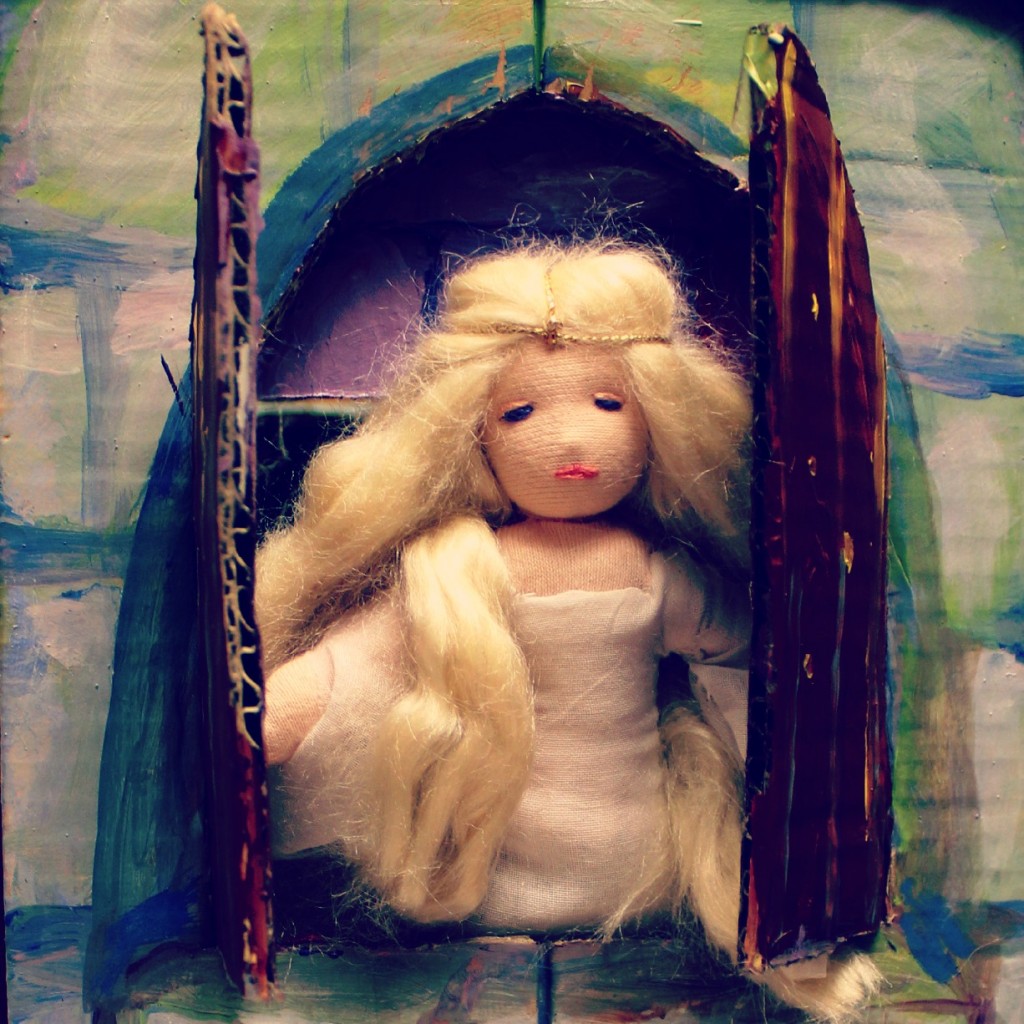 Click here to view more of my handmade dolls.
CastleofCostaMesa Etsy store
Here is our handmade dolls on Etsy. We take custom orders.