Hans the Young Composer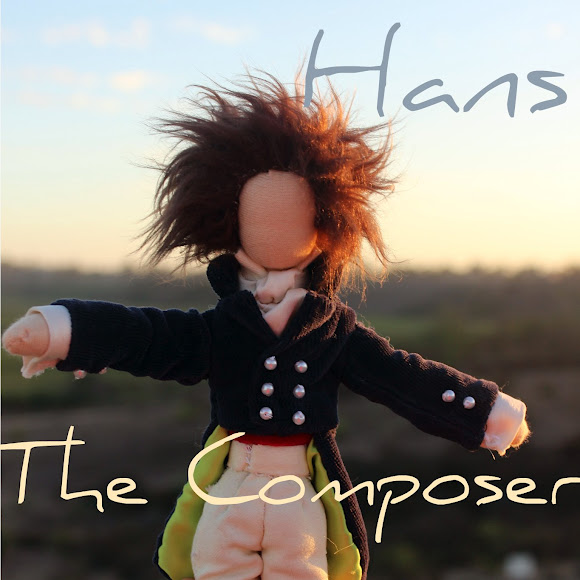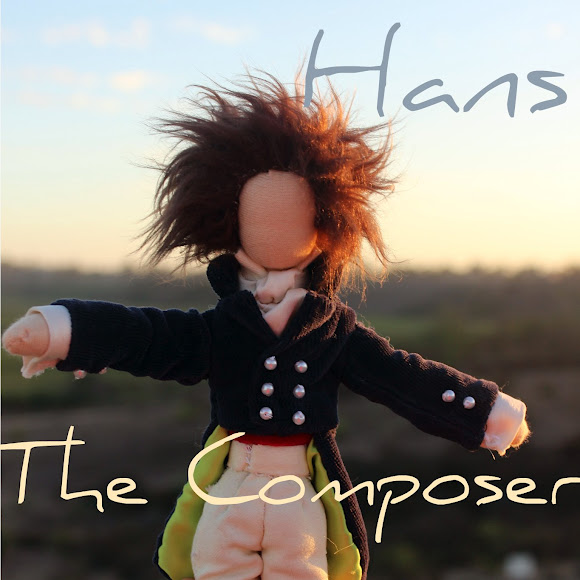 This is Hans. He is a young composer.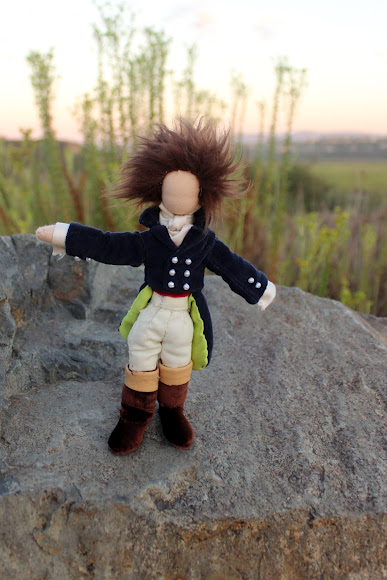 He enjoys taking walks in nature. He listens and composes.
He silently greets the white spring flowers…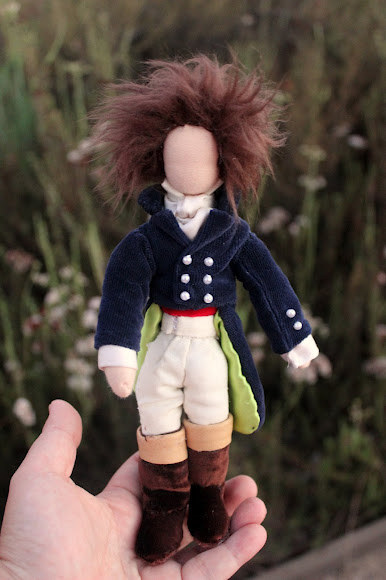 It is dusk.
The seedpods in fall is giving him a rush of inspiration! Hans' hair stool frozen on ends as they receive divine music from the unseen.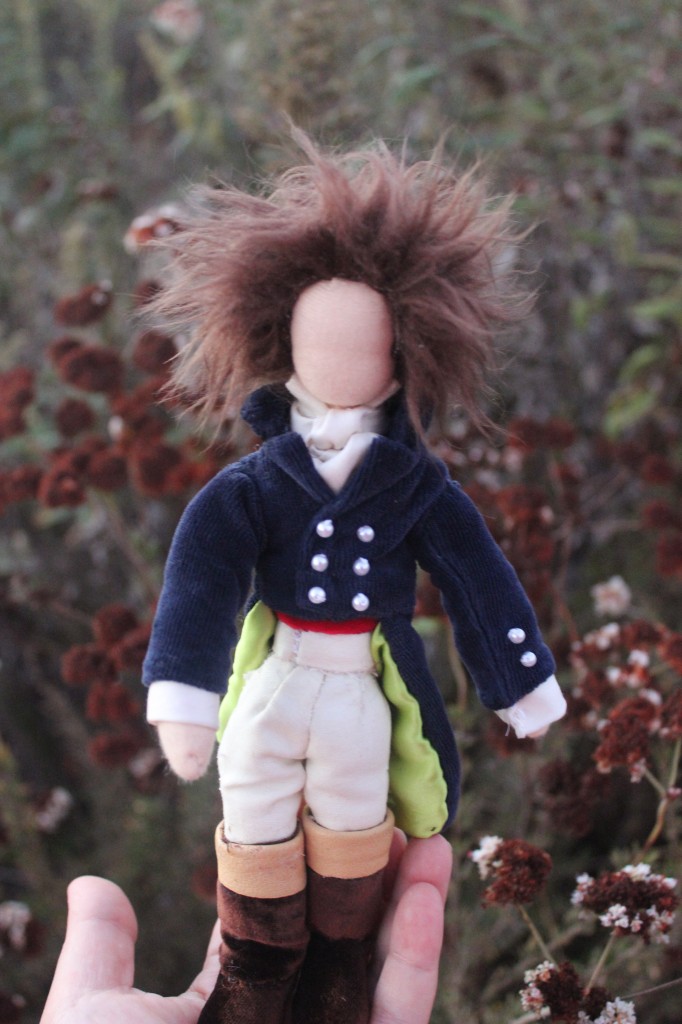 Some days, his heart is heavy. He brings his sunken heart to the patch of woods ravished by fire last year. Life has been slow to return. He savors his sadness here.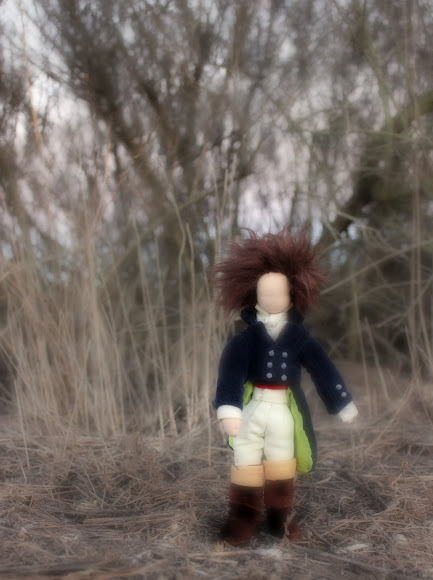 He guards his solitude. Except when Johann is around. Then, they argue the fine points of epistemology on the existence of God as if their entire beings and the here after depended on them.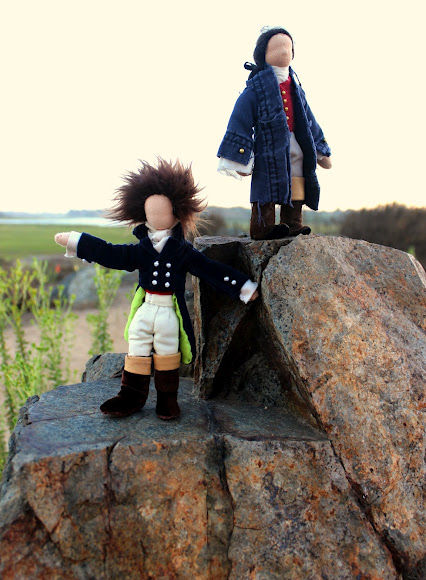 Oh Hans! Why are you always composing? Why can't you compliment me more? She laments. Alas! Young Hans already has a mistress…and her name is music!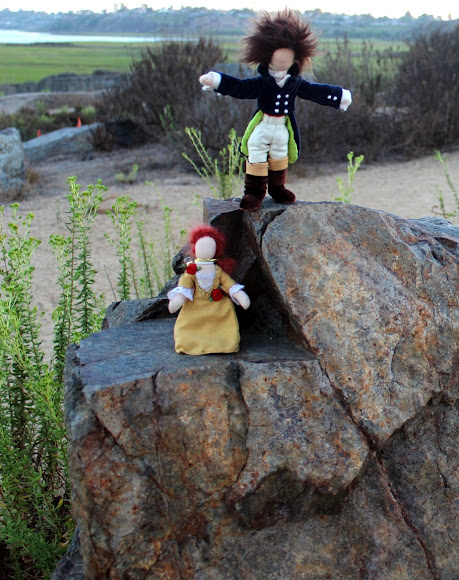 Well, he is Hans!
These photos are taken on Sunday, September 2, 2012 during our evening family walk on the Upper Back Bay nature preserve very close to our home in Costa Mesa, California, USA.
The Making of Hans the Composer Doll
August 2012.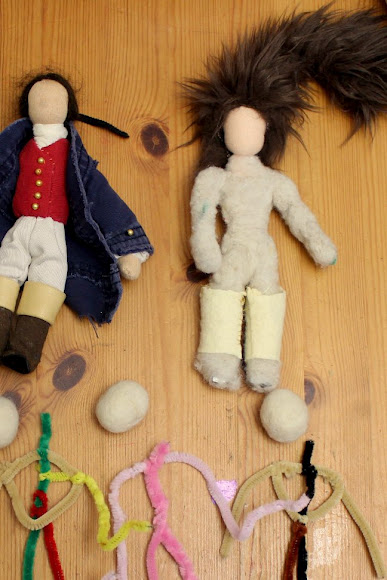 In the making.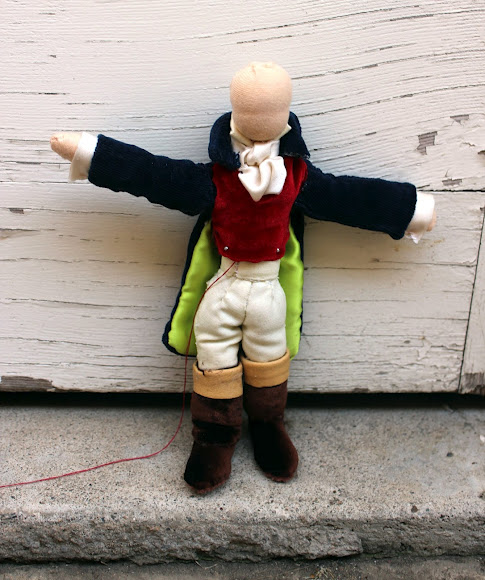 100% Silk cravat in cream color recycled from my sister's highpower corporate wardrobe. Lime green colored 100% silk lining of Han's coat tail was imported from Bangkok. He was made of leather, wool, velvet, faux fur (hair), beads, 100% cotton and much love.
August 2012. Hans was being handstitched while I was accompanying my 7 year old as she practiced her Carl Czerny Etude No. 44 from Op. 599 (and other etudes from Op. 599 and Op. 100), La Styrienne (Friedrich Burgmüller), Little Waltz (Anatoly Liadov), Sonatina (Beethoven) and other pieces. In these lovely live piano music, this composer doll was brought forth into being!
He was a joy to make! Check him out in my store on etsy.com.
Monday. November 5, 2012. Hans the Composer Doll has happily decided to go and live with young cellist in Southern California!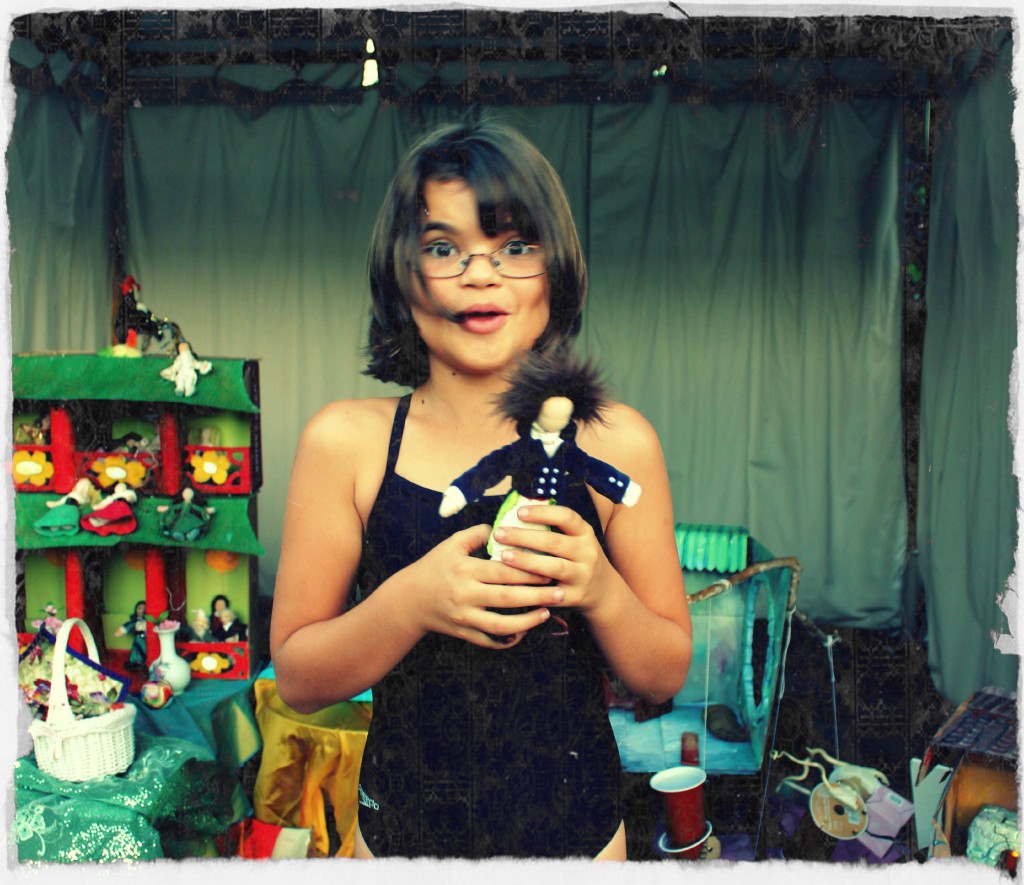 Click on the image below to look at my other handmade dolls.