Hansel and Gretel Handmade Fairy Tale Scene and Dolls
The Inspiration …
Inspired by Sybille Adolphi's work, I decided to make fairy tale scenes for the story of Hansel and Gretel.
Making Fairy Tale Scenes by Sybille Adolphi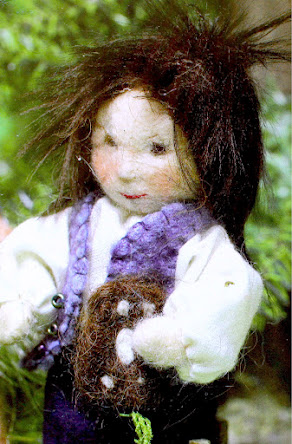 When I first saw this dapper little Hansel, I found him so irresistable that I decided to learn to needle felt figures. There is a dreamy childhood quality to needle felted figures that I love so much. Making Fairy Tale Scenes by Sybille Adolphi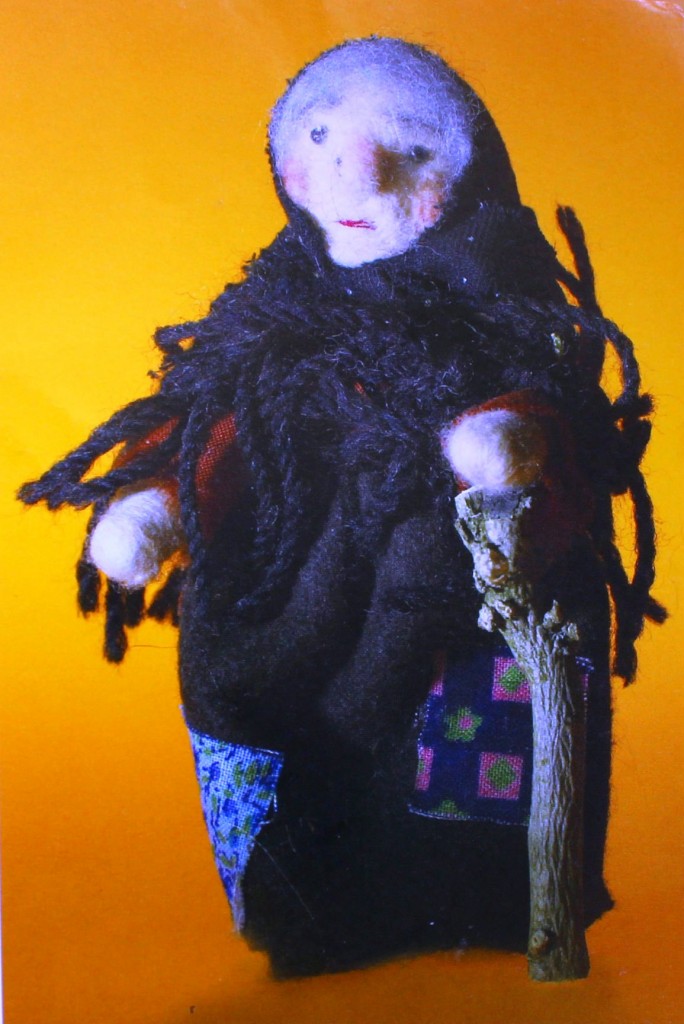 The old crone. Making Fairy Tale Scenes by Sybille Adolphi. I simply love it that Sybille used a real twig for the witch's cane.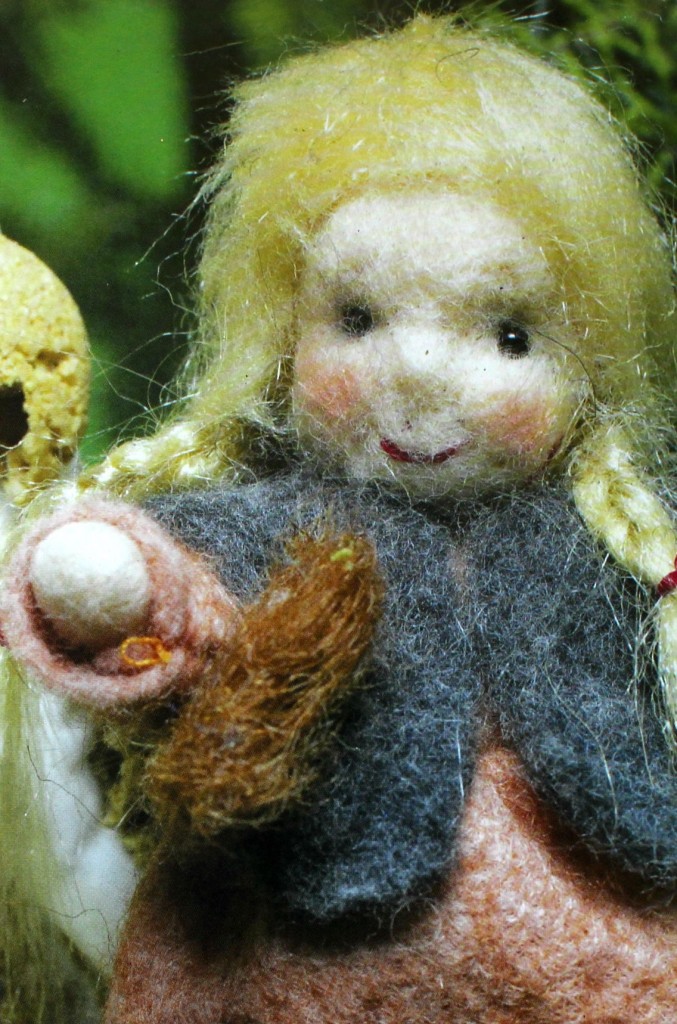 Little Gretel, incredibly sweet needle felted face. Making Fairy Tale Scenes by Sybille Adolphi
I love this book! Making Fairy Tale Scenes by Sybille Adolphi: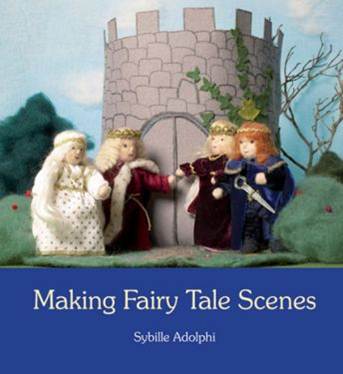 To see different scenes from this book, you can click here:
 My Handmade Dolls…
I decided to needle felt all the characters of Hansel and Gretel so they have these dreamlike quality to them. I decided to sew on clothes with fabrics just because it is fun to make miniature clothes from fun fabric remnants!
The Old Witch
I decided she should be witch like but not too scary to small children. The whole reason for making her is because I am facinated by the inclusion of a natural piece of twig and to find fun fabrics for her old fogey shawl.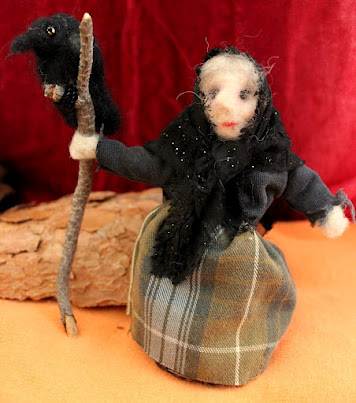 I love Piecemakers! This is the funnest place on earth (or prehaps in Costa Mesa) to buy fun laces, vintage trims, exciting fabrics and fun crafy inspirations and materials!
June 2012. I made this old witch by needle felting the figure and clothed it in hand stitched clothes. Her skirt is recycled soft 100% cotton pajama flannel of my firstborn son. Her top is a dull black, again from recycled pants of the same boy.
Her shawl is sheer black lace with little sparkles in them. I love this fabric remnant I got from Piecemaker's.
I scoured the parks in Costa Mesa and found this textury pine twig from Tewinkle Park for her staff. The witch's pet raven perches contently atop the staff.
My 7 year old approves: This witch is "not too scary" for children!
Hansel
Version 1. July, 2012. Not quite the sweet and innocent Hansel I was hoping for…instead I turned him into a medieval woodcutter. Read here about the process of creating the woodcutter guy.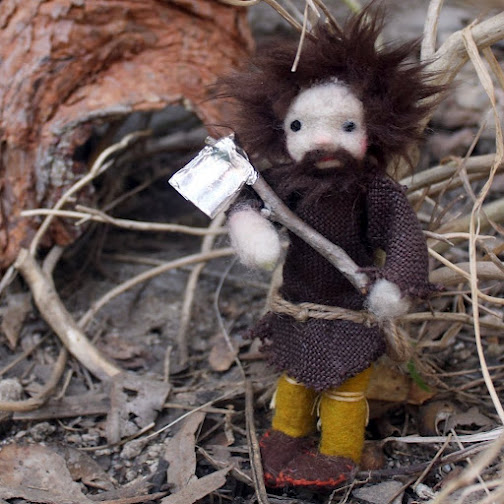 Attempt No.1 at making Little Hansel.
Gretel
Ginger Bread House
Little White Swan
But there is a white duck over there. I will ask her if she will help us over.
Little duck, little duck, dost thou see,
Hansel and Gretel are waiting for thee?
There's never a plank, or bridge in sight,
Take us across on thy back so white.
Father
Step-Mother
The Poem of Hansel and Gretel