The Old Lady from Apple Cake Story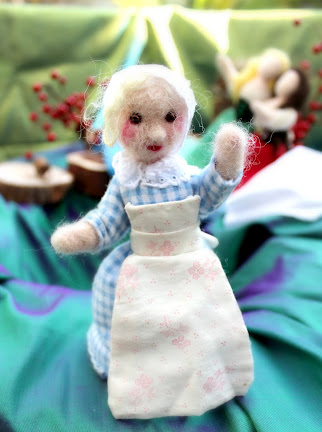 Here is the first "Old Lady" doll I made.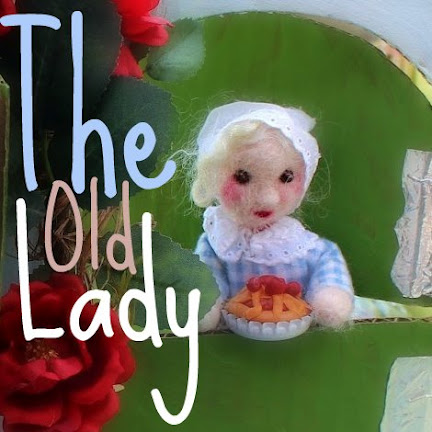 She loves to read!
The little tome was handmade by Anichka and her mom Alena for our "Snow White and Rose Red" puppet show. The beeswax cherry pie was made in a beer bottle cap. Beeswax is great!
I was told she has too much eye and lip makeup. This one won't be put down by aging. No siree, she's got to look glam night and day!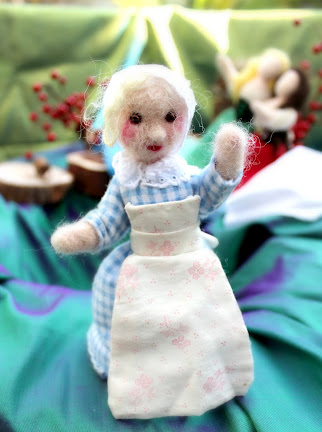 I used her in our handmade and homespun birthday puppet theater. (Click here to see "Apple Cake by Nienke Van Hichtum).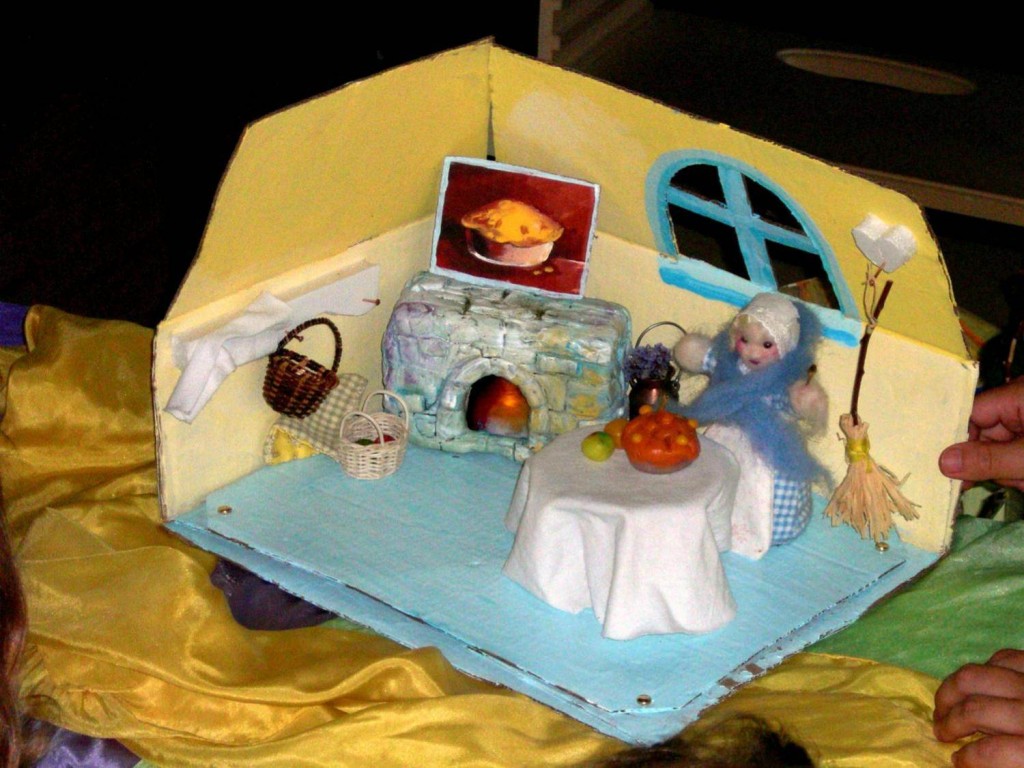 Here is the curtain call where "The Old Lady" took her bows with the "Lonely Old Man". It was a good show!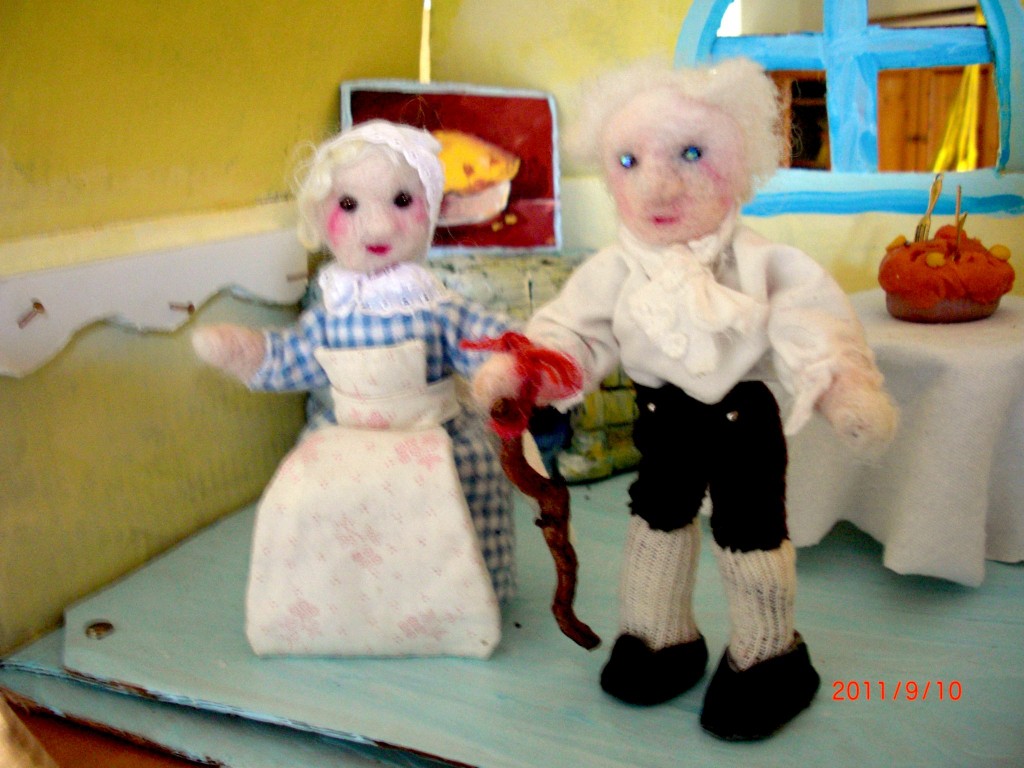 …and here she is as the mother of Snow White and Rose Red in our homemade fairy tale theater, "Snow White and Rose Red".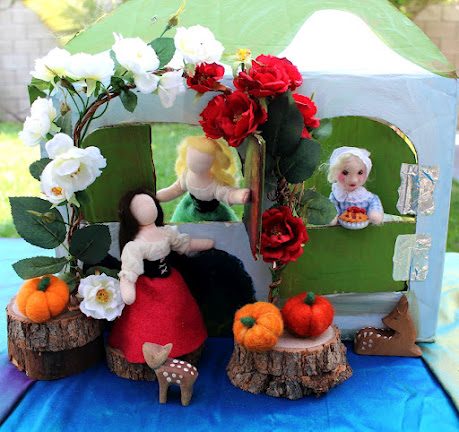 Check out the "Old Women" dolls by The Puppenstube. They are gorgeous!