The Pauper Prince Reversible Doll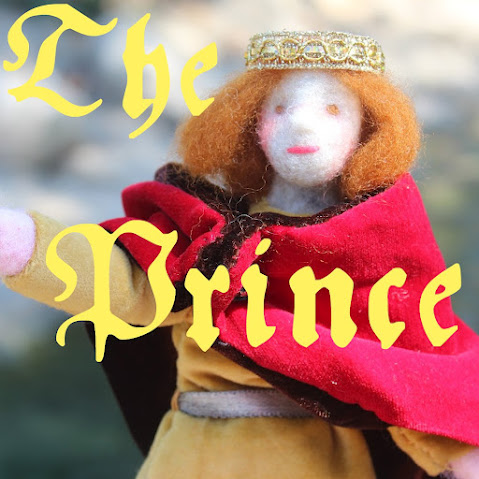 August 7, 2012. I finished making "The Pauper Prince Reversible Doll"!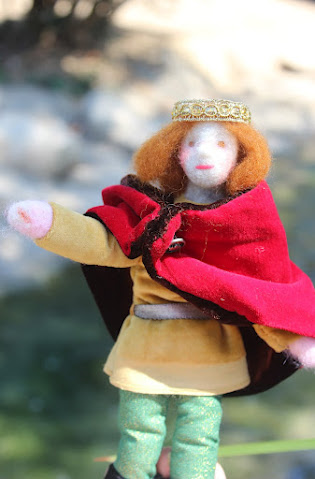 I had the inspiration to make this prince when I saw Katherine Holkeboer's theatrical costume for a byzantine lad: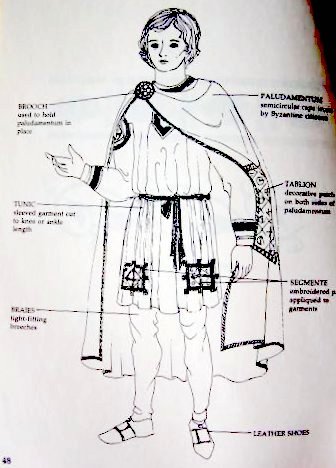 Source: Patterns for Theatrical Costumes by Katherine Strand Holkeboer.
My doodling sketch book…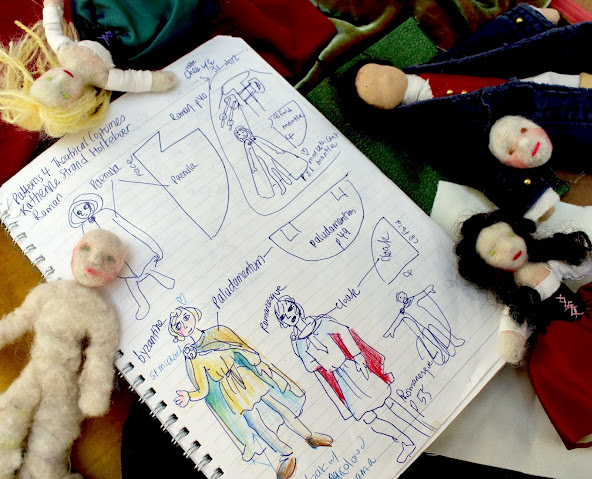 Katherine Strand Holkeboer's wonderful book on costume making: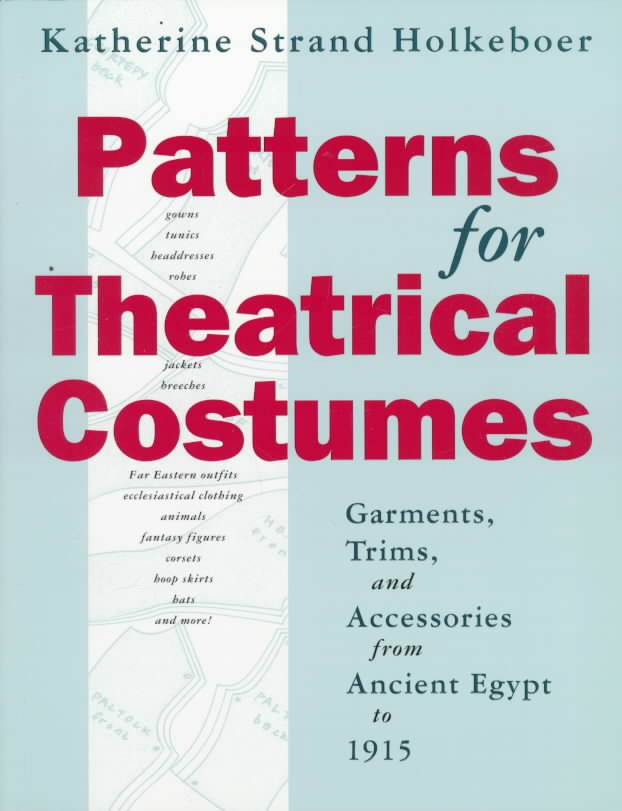 'Tis a happy day when I rampage through my squirrelled stashes of fabrics to come up with swatches for the doll… A mustard velveteen for the tunic, soft black velvet shoes, red for the princely cape…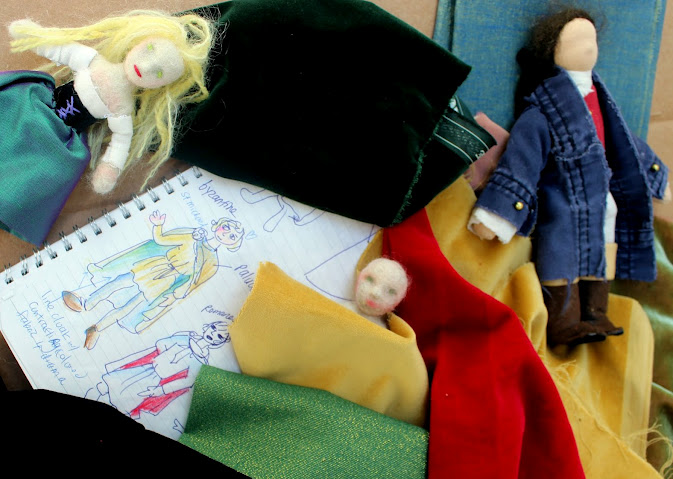 I found many interesting fabrics, vintage trimmings, beads, notions, potions and whatnots from our local quaint little best kept secret: Piecemakers Country Store!
Piecemakers Country Store in Costa Mesa, California.
We start with a mere lad, before we put on his (reversible) royal cape and crown.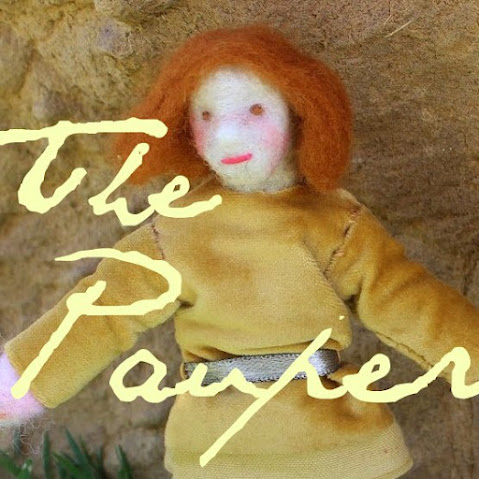 A happy lad, enjoying the sun which shines on everyone.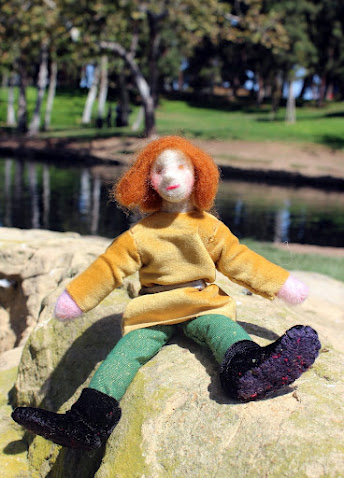 Alas, he was a kindly lad. He has love even for the smallest of ants.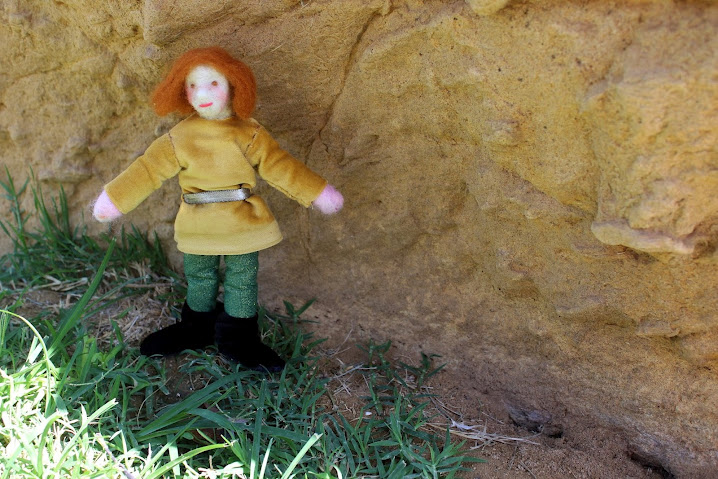 Colony of black ants (right, corner) from Costa Mesa, TeWinkle Park. A sunny Wednesday. August 8, 2012
Our hapless prince. A pauper without a kingdom, traveling through the land of Costa Mesa…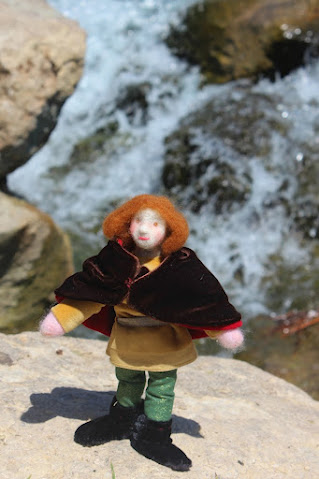 Resting in the trees, to be safe from wild animals…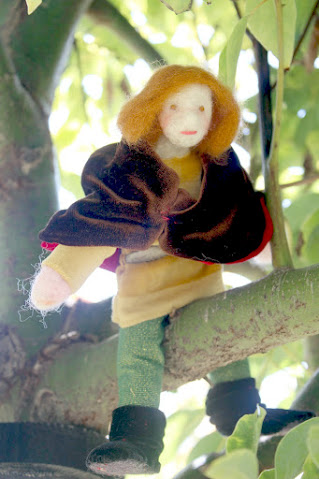 Catching his breath, by the stream in beautiful TeWinkle Park, Costa Mesa.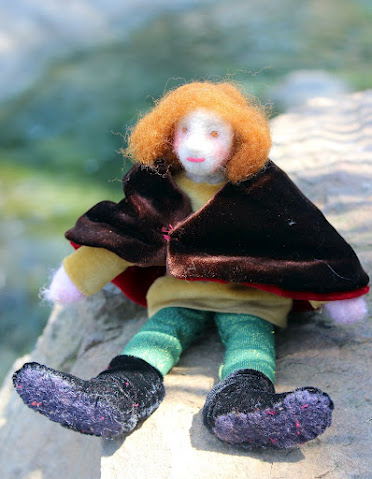 All glory awaits you, little prince, as you complete your hero's journey!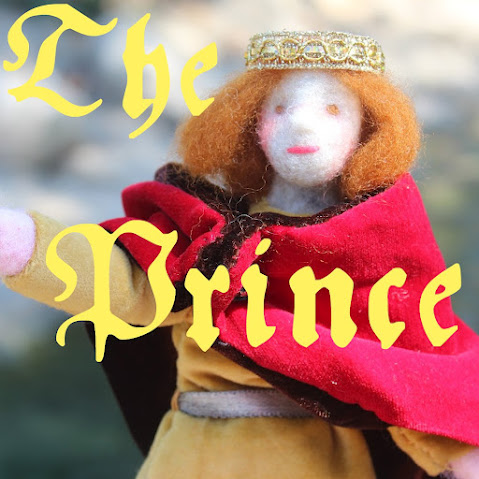 The crown is simply made from a piece of vintage ribbon scavenged in this past weekends "Peddler's Faire" at Piecemaker's Country Store.
Return to Dolls and Tales.