Princess Emerald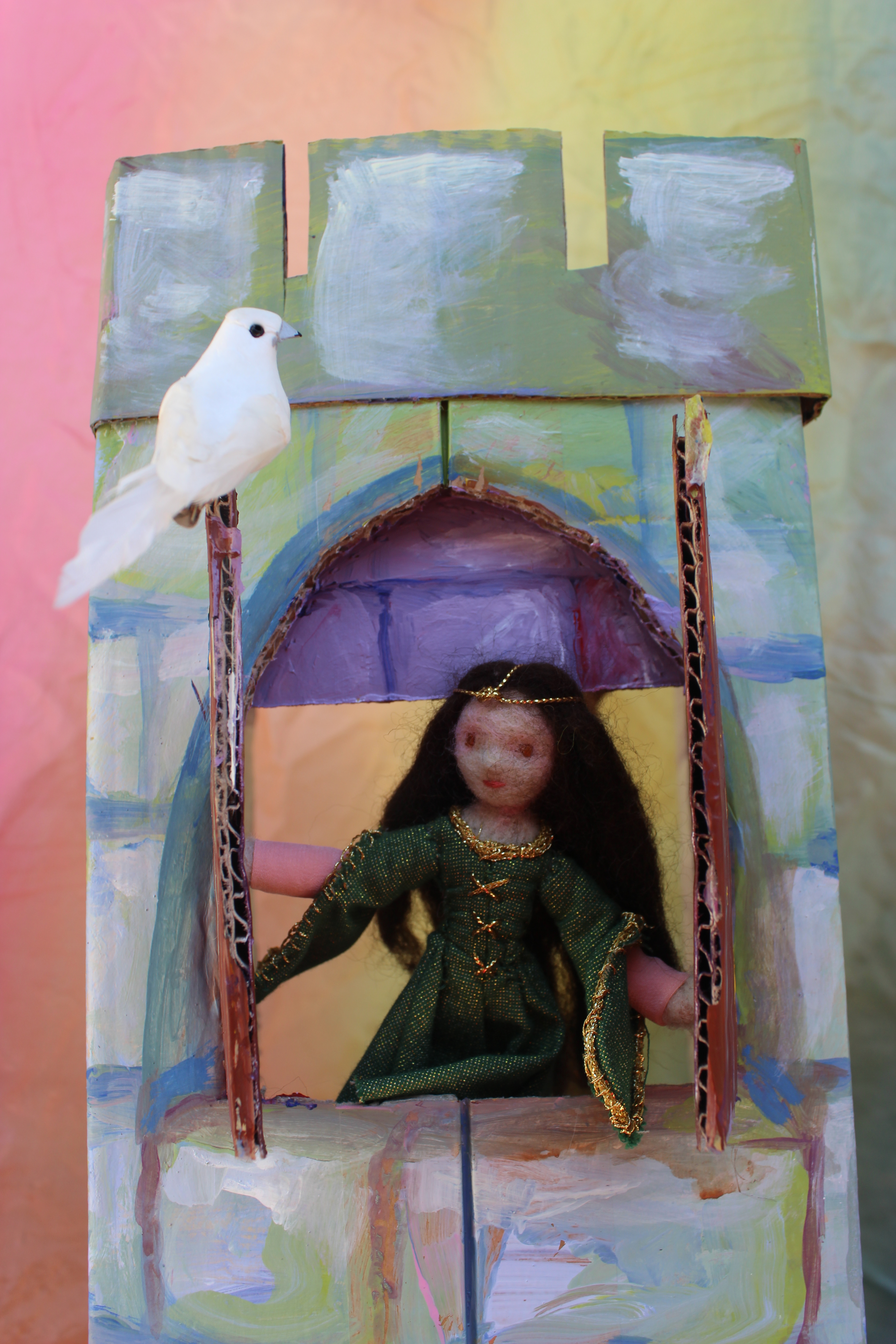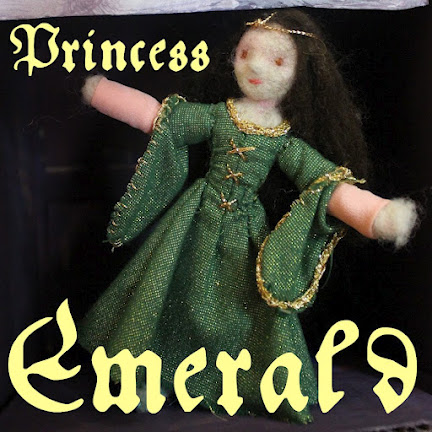 Princess Emerald is held captive in the tower by her evil uncle!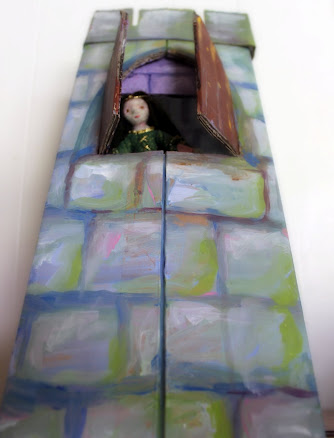 Princess Emerald looks down from her window.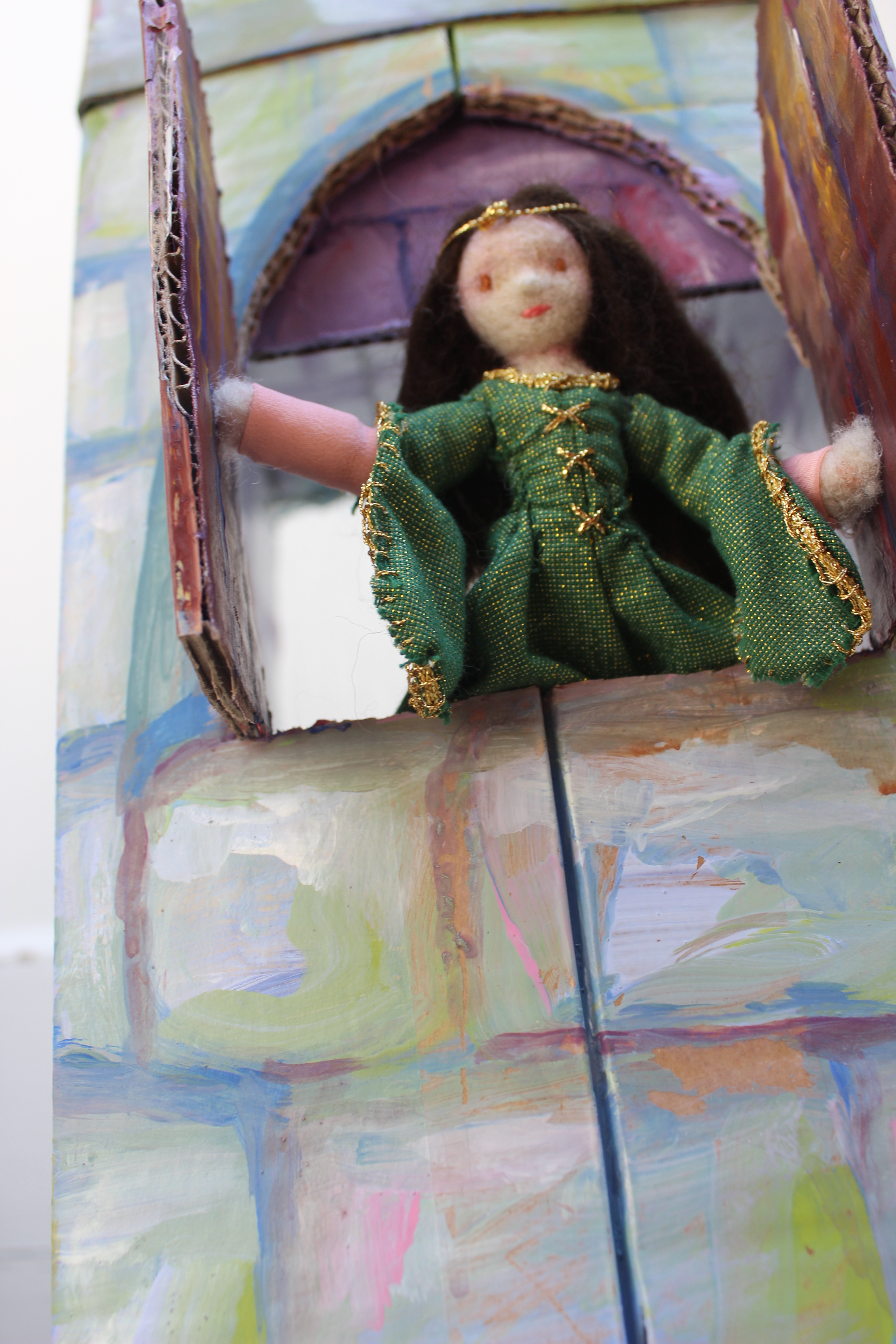 Oooh! It's a long, long way down! "This time, I am really trapped!" she gasps.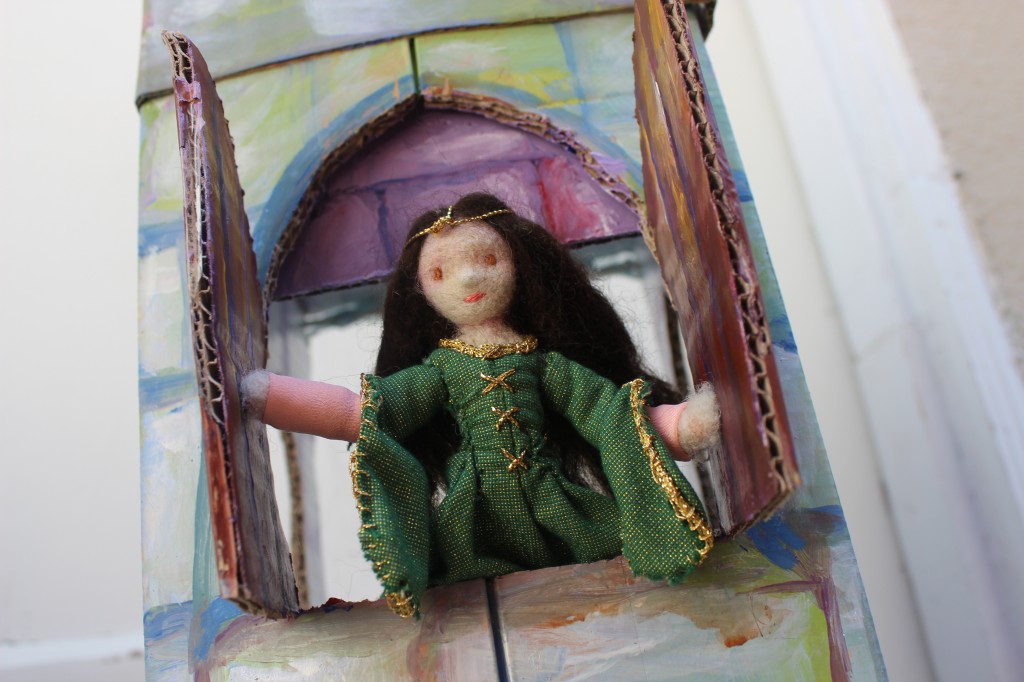 After making the reversible Pauper Prince, I was inspired by another beautiful costume in my copy of Katherine Strand Holkeboer's wonderful book on costume making:
Looking at the damsel, doesn't it make you wonder what she is like, what she thinks and eats in her days?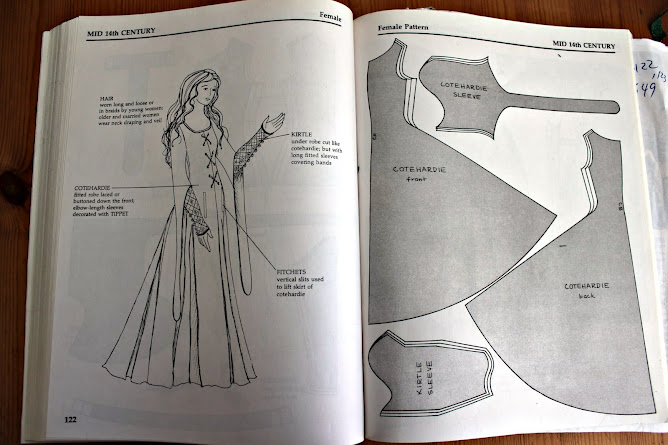 Mid 14th Century European female costume from "Patterns for Theatrical Costumes" by Katherine Strand Holkeboer.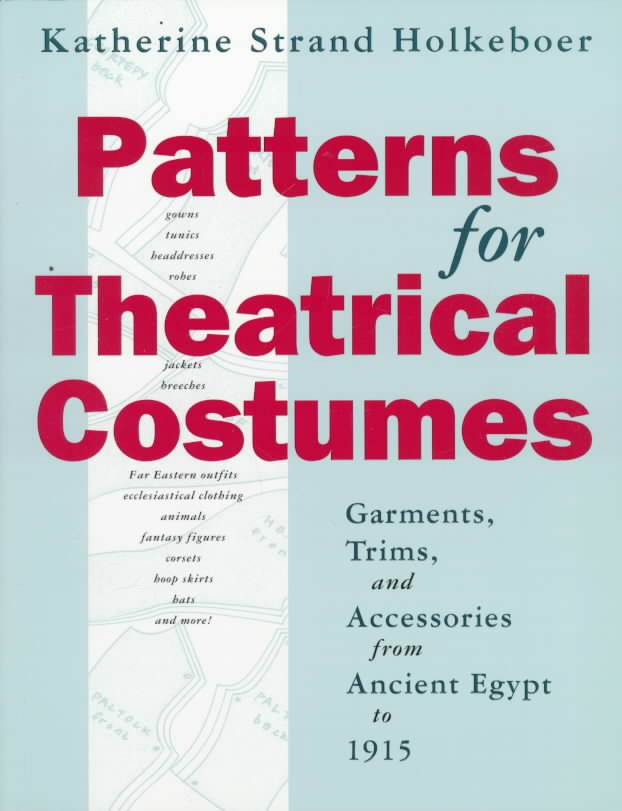 "Patterns for Theatrical Costumes" by Katherine Strand Holkeboer.
Princess Emerald is sad. She does not want to be trapped like a little animal. So she decides to go lament and languish in bed. Bye bye world, she shuts her heavy tower windows.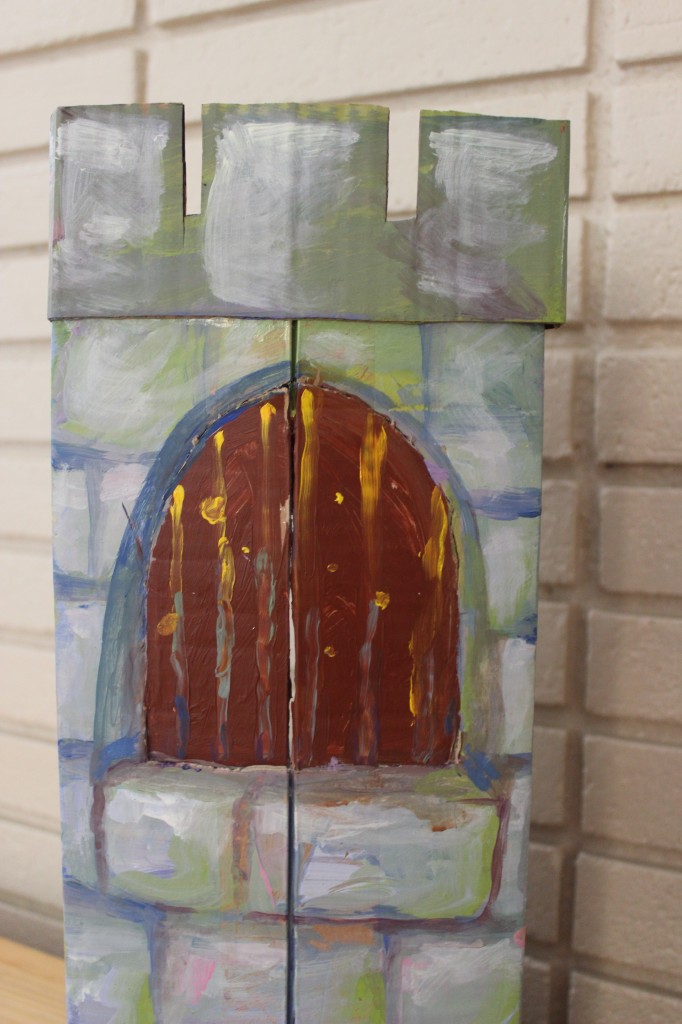 Lamenting and languishing in bed.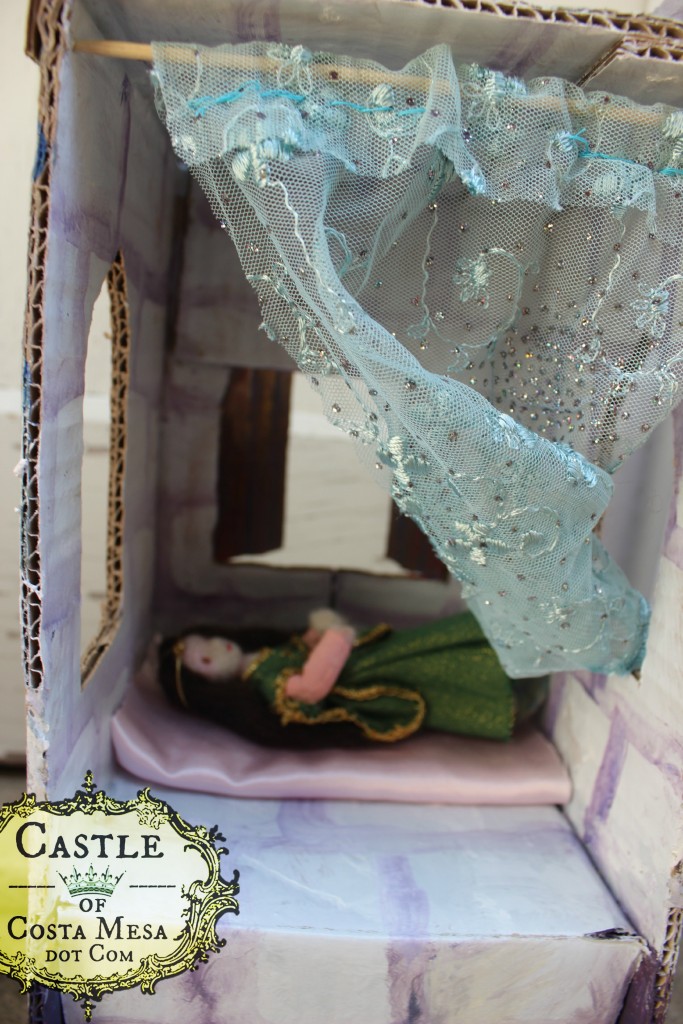 I did get inspired by Sybille Adolphi's Sleeping Beauty reposing in her little handmade tower here (below). I made one like it some time ago, out of craft cardboard. It was not very sturdy and started to lean. Since then, I beg for free corrugated cardboard boxes of nice sizes and proportions at groceries stores and make fairy tale dwelling with those sturdier recyclables.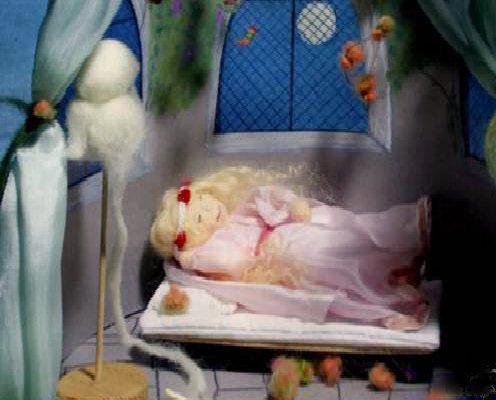 The adorable picture above came from Sybille Adolphi's book, Making Fairy Tale Scenes. This book provided me with the desire to make puppet scenes for children. Such joy! Thank you Sybille!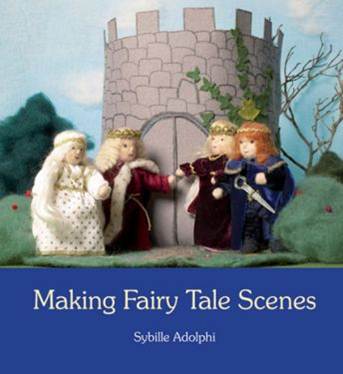 You can get a copy of her book from Amazon.com
However, our Princess Emerald is still young and joyful like a spring lamb. 10 minutes later, she was done lamenting. "Hey, I can play with this window! Swing open, swing close! Swing open, swing close! Swing open, swing close…"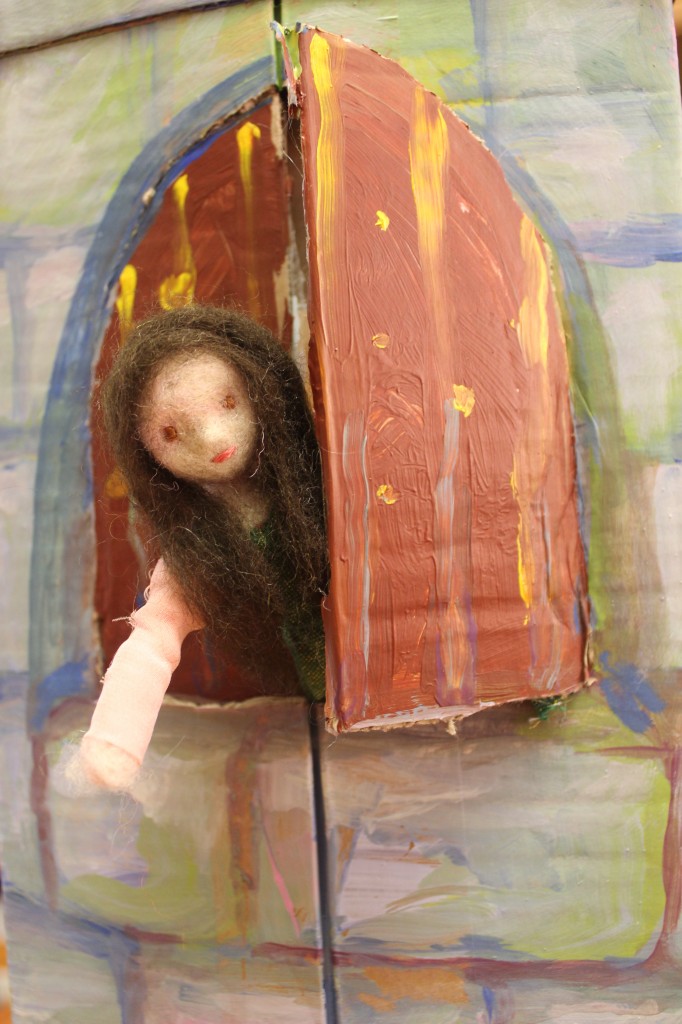 Speedily, she is bored. But wait, she hears something. Who is there?
Oh! Look! Someone has come to visit me in my lonely tower!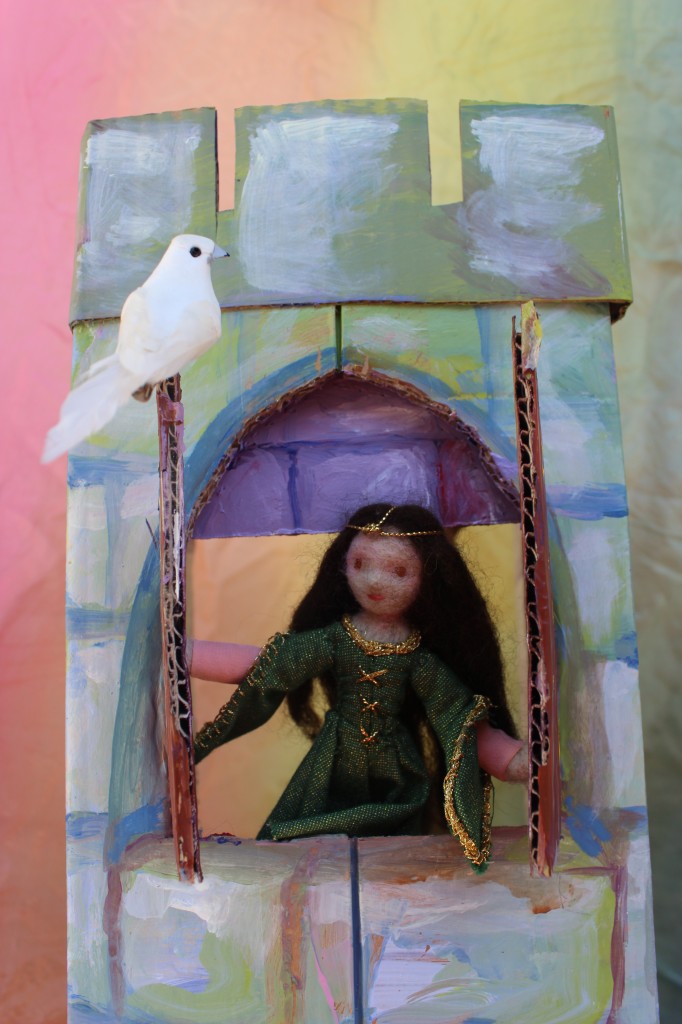 Please little white dove, come inside! Please do! I will feed you the best crumbs in the land and we shall be the best of friends!
I got you!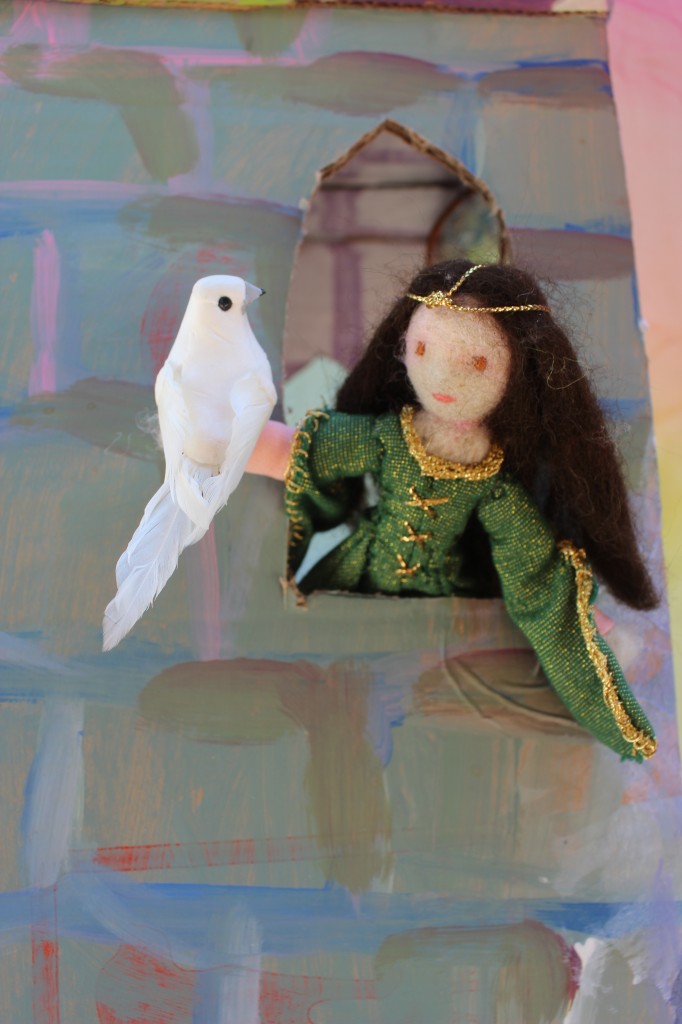 Alas, I did not make that sweet little white dove. I bought the little white dove hair clip as a set of 3 from Michael's Craft store in the white wedding /bridal section. At my 6 year old's birthday party (Whence we performed the puppet story of "Apple Cake" by Nienke van Hichtum… Check it out, it is delightful, I say so myself!) I gave these little white dove clips away as party favors. First, I tied a ribbon on a child's finger, asked them to wait for a birdie to land, then clip the little white dove onto that ribbon on their fingers. It elicited the sweetest smiles from the children when the little white doves land on their index finger!)
Let's be friends, Little dove!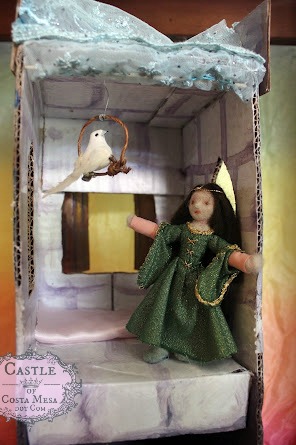 Perhaps I will train you to carry my messages across the land! Perhaps a dashing youth will come to my rescue! Oh little white dove, we are going to be having so much fun, you and I! I am so happy to meet you!
 The Little Story Behind The Little Story
August 19, 2012 A hot summer Sunday. Coming home from piano lesson, a pet store, a book store and a night swim with the children, I finally finished making this "Emerald Lady" doll.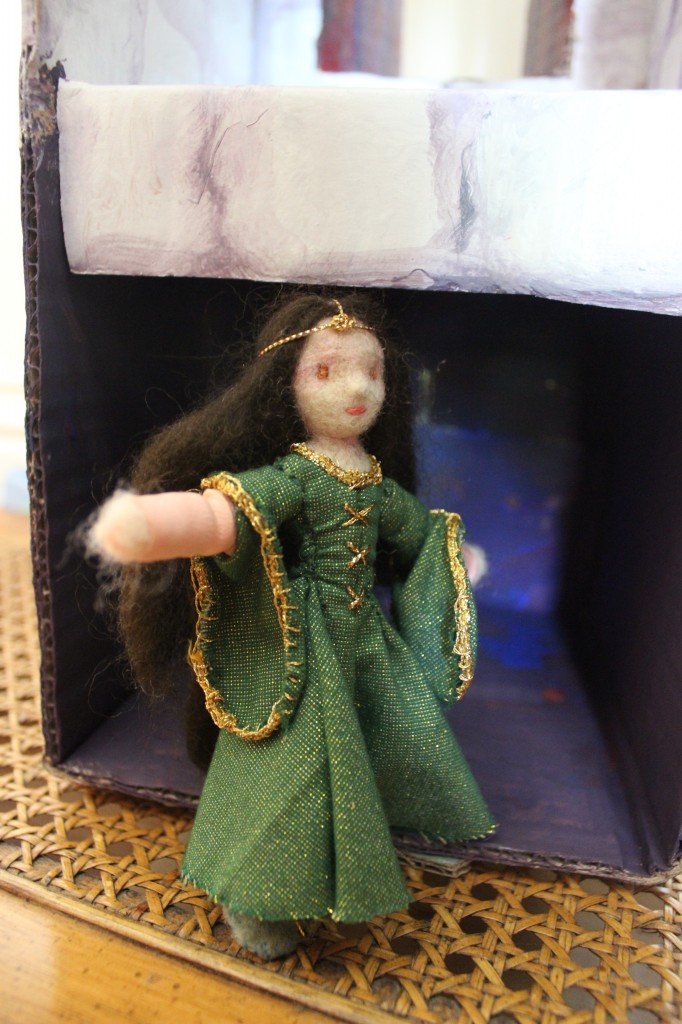 Yay! Crafting is cheaper than therapy!
I started with the desire to make a Cinderella doll to donate to our school's fundraising projects in Fall. Click here to see what I ended up making! Yep, a whole lotta stuffs!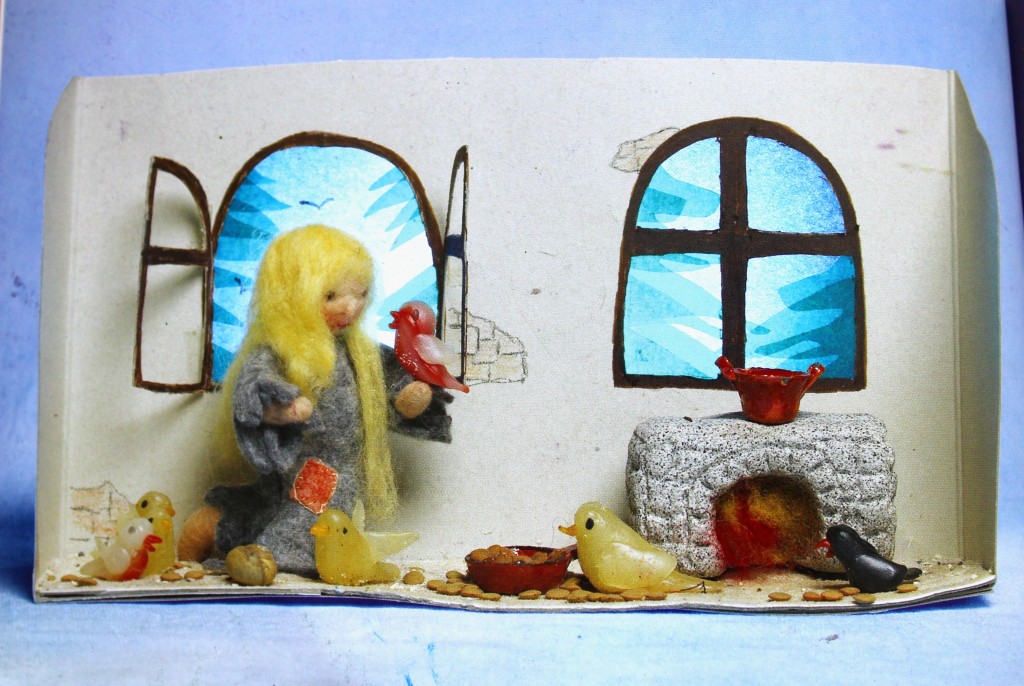 Cute and simple Cinderella diorama from Sybille Adolphi's book, Making Fairy Tale Scenes.
However, it then looked like Maid Marion, then, both my husband and daughter voted for her to have dark hair. It is rare that Mr. Bossman has any say about my dolls, so dark hair it is! "Looks more realistic than red!" (I was going to use flaming red boucle mohair for the hair). With this decision, the doll reminded me of Isabelle Adjani, so I shaped her face with the inspiration of the amazing French actress.
Hence, this gives me the excuse to talk about…
Isabelle Adjani!
Let us take some moments to indulge in the beauty and talent of one of my most favorite actresses. I will share with you some gorgeous photos of Isabelle Adjani from François Truffaut's L'Histoire d'Adèle H. (The story of Adele H.). The film is set in a different era 1863 (vs the Emerald lady is 14th century), but the dark locks and looks of the actress was I was looking at.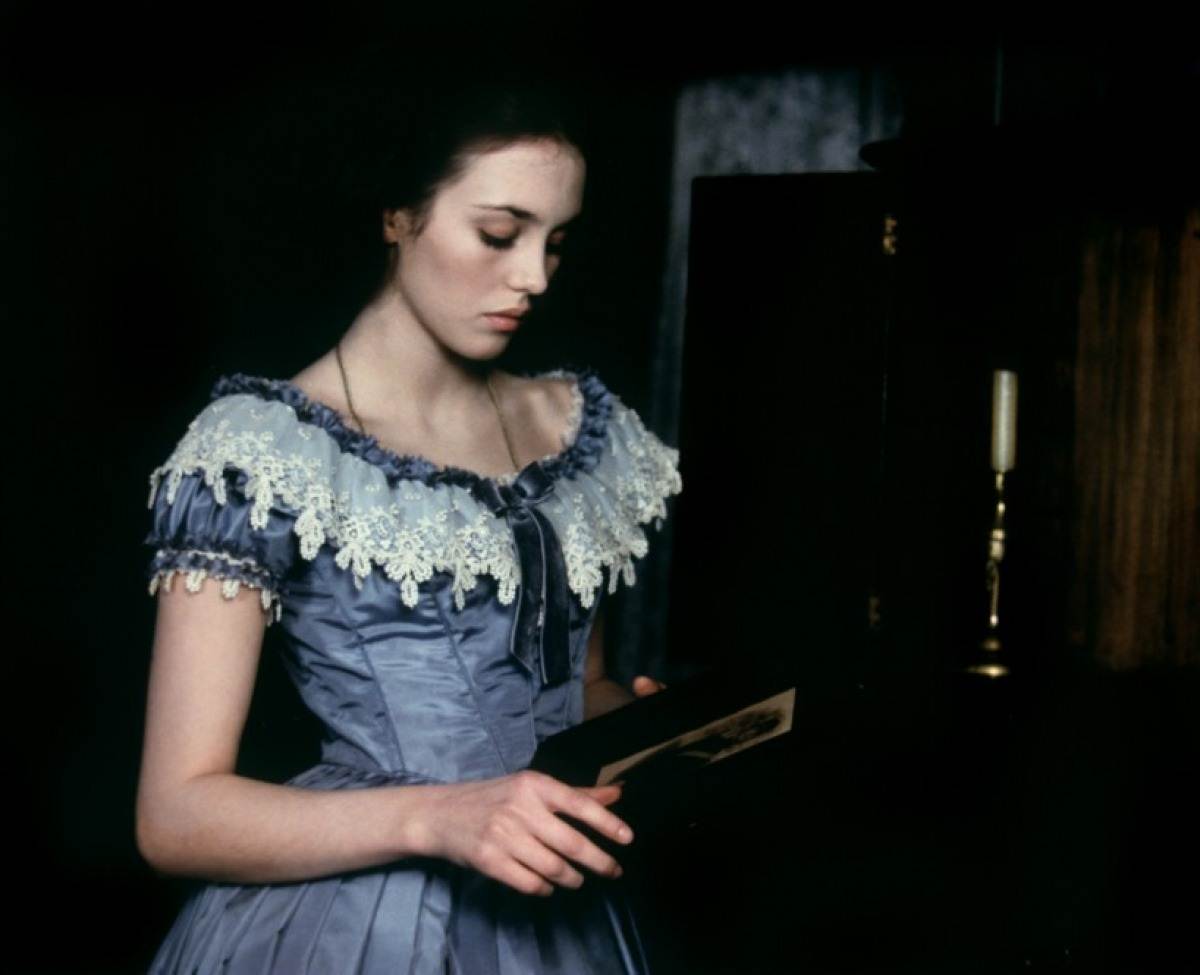 The young Isabelle Adjani in The Story of Adele H. Source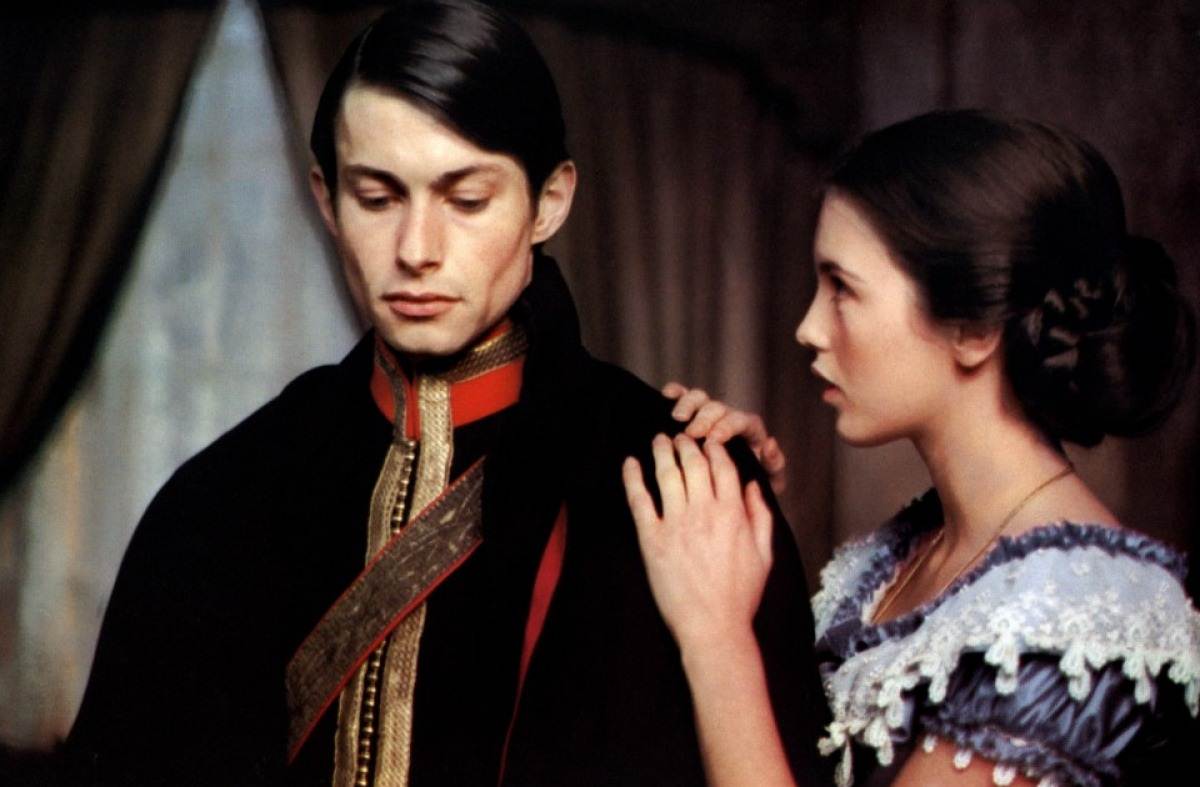 The reluctant military officer and the unraveling girl in François Truffaut's The Story of Adele H. source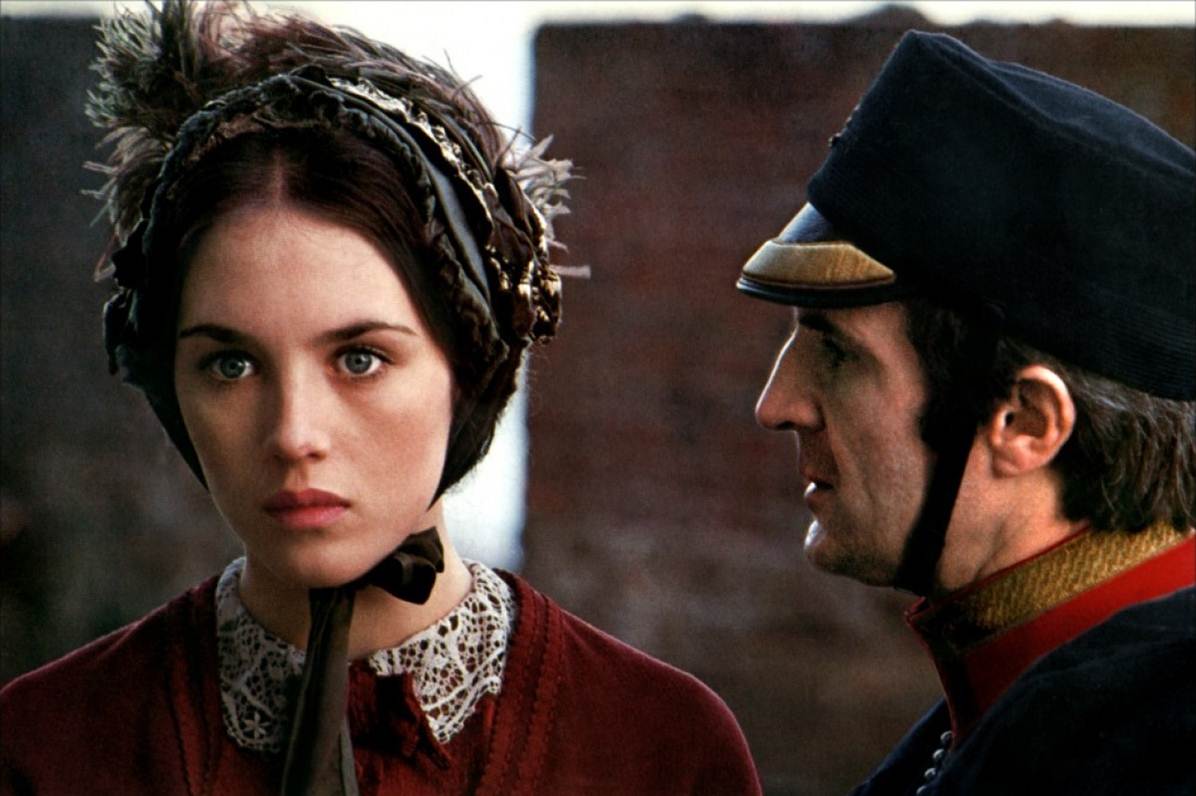 Isabelle Adjani. source 
Above is the face I am needle sculpting the doll to. It is not a goal to make a portrait of the actress. But to understand what makes the face so compelling. My challenge as always, is to simplify, simplify, simplify. Since the goal is to leave some thing more wanting for the imagination. Especially if the doll is made with the intention to be a child's plaything. The idea is to let the child's mind do the imagination with a blank or very minimal suggestion of a face. But alas, I love drama, details and making faces! The beast of creation wants to come out from my innards!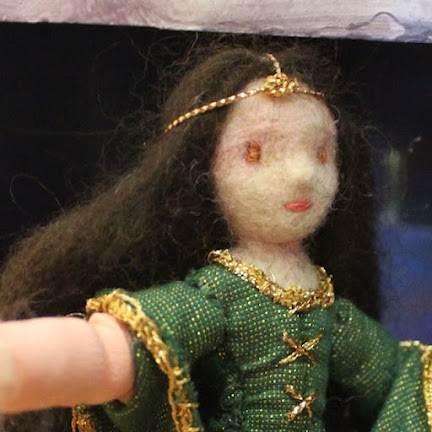 Princess Emerald, needle-felted and handstitched with joy and love by me!
Look how her green cotton dress glitters in the sun or moonlight!
The fun and unusual cotton with metalic gold fabric was found in our local treasure trove/crafter's heaven: Piecemaker's Country Store in Costa Mesa. I also found the fun vintage trims, golden threads and more treasures there.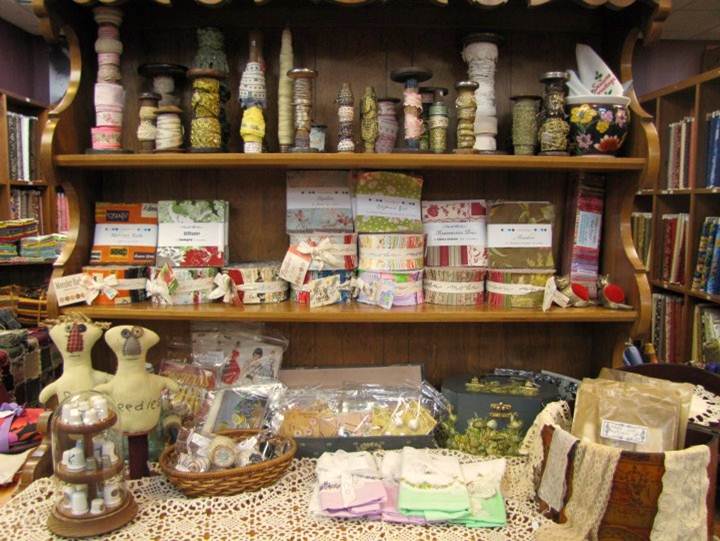 Piecemaker Country Store. My favorite craft store in Costa Mesa!
As I added the final touch to Princess Emerald's crown, I am reminded of Ravenevejewelry on etsy.com and their beautiful headpieces, headdresses, slave bracelets, crowns, chokers, chains, gothic adornment galore! Shatteringly beautiful model!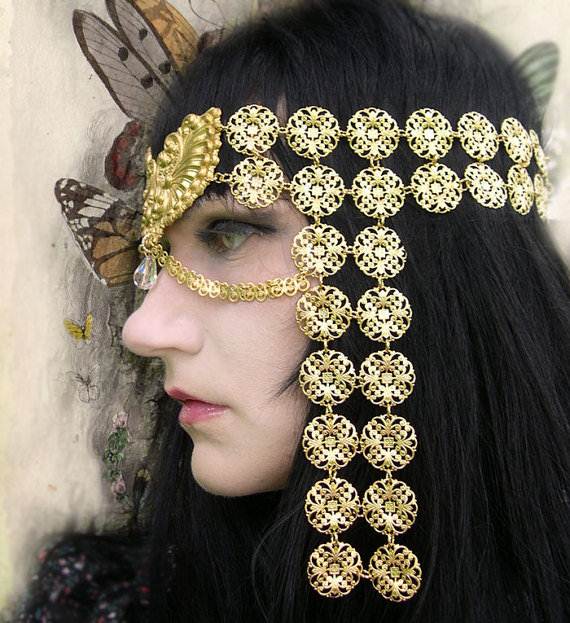 Thanks to my mama Teresa for telling me endless fairy tale (and biblical) stories in my childhood. I still remember the illustration from this book from my childhood.
Book of Fairy Tales by Tasha Tudor
August 2012. Sheer silence as the children were deeply engrossed, painting the fairy tale diorama set. My munchkins enjoy the painting process so much, while I enjoy watching them so enthranced. They fill my heart with so much love, these little treasured souls.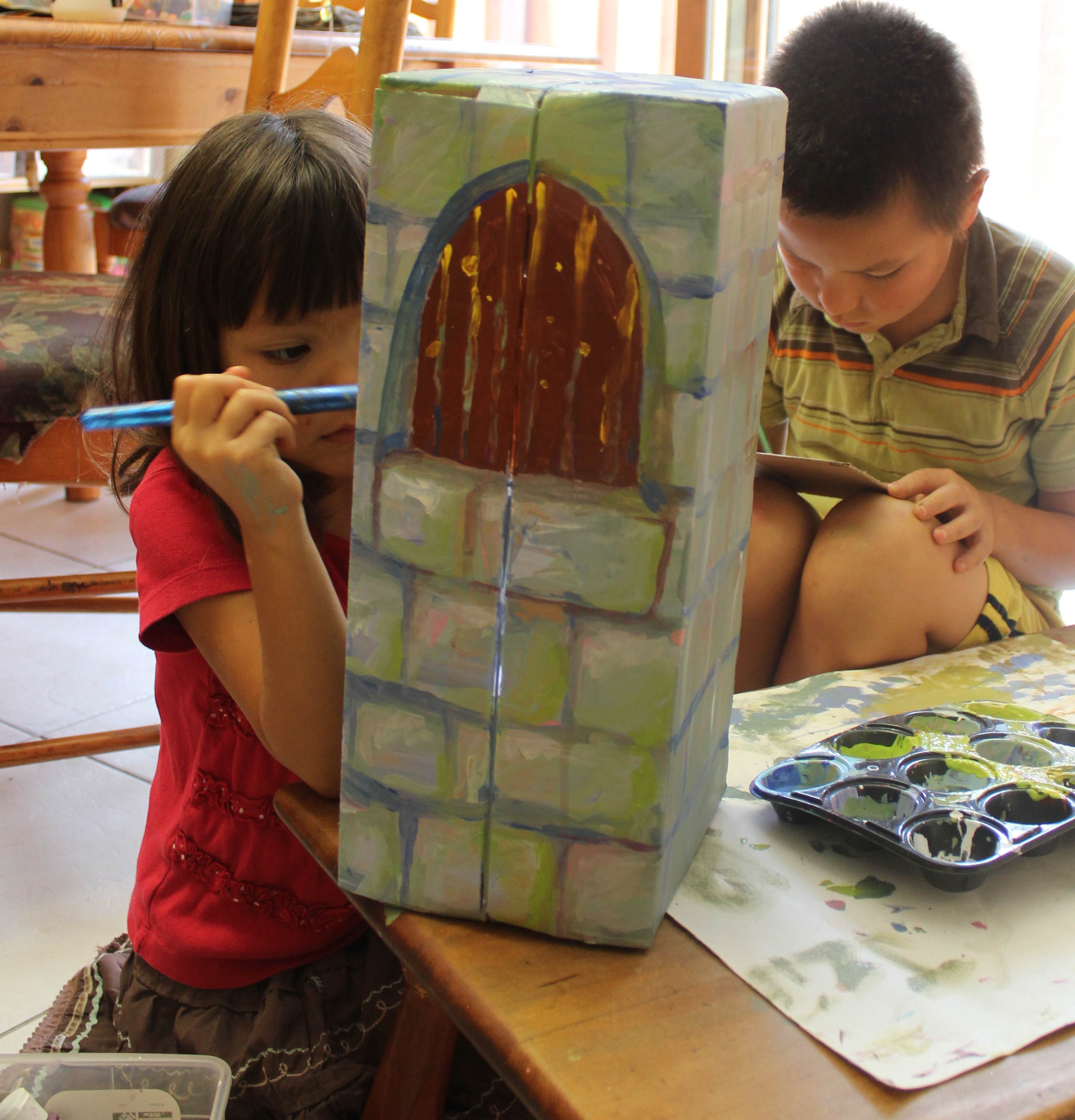 I love the little world of dioramas! It must be my Roman Catholic upbringing. Attending mass every Saturday evening, listening to sermons of hellfire and brimstones while ogling carved and painted wooden retablo of Old Testament biblical scenes. Ah! The Catholic grottos, Nativity scenes…all have contributed to my passion of recreating dioramas and dolls.
Here's my Etsy Shop for some shameless self promotion!!!
Please favorite my Castle of Cosa Mesa Etsy shop! Thank you very much! – Jzin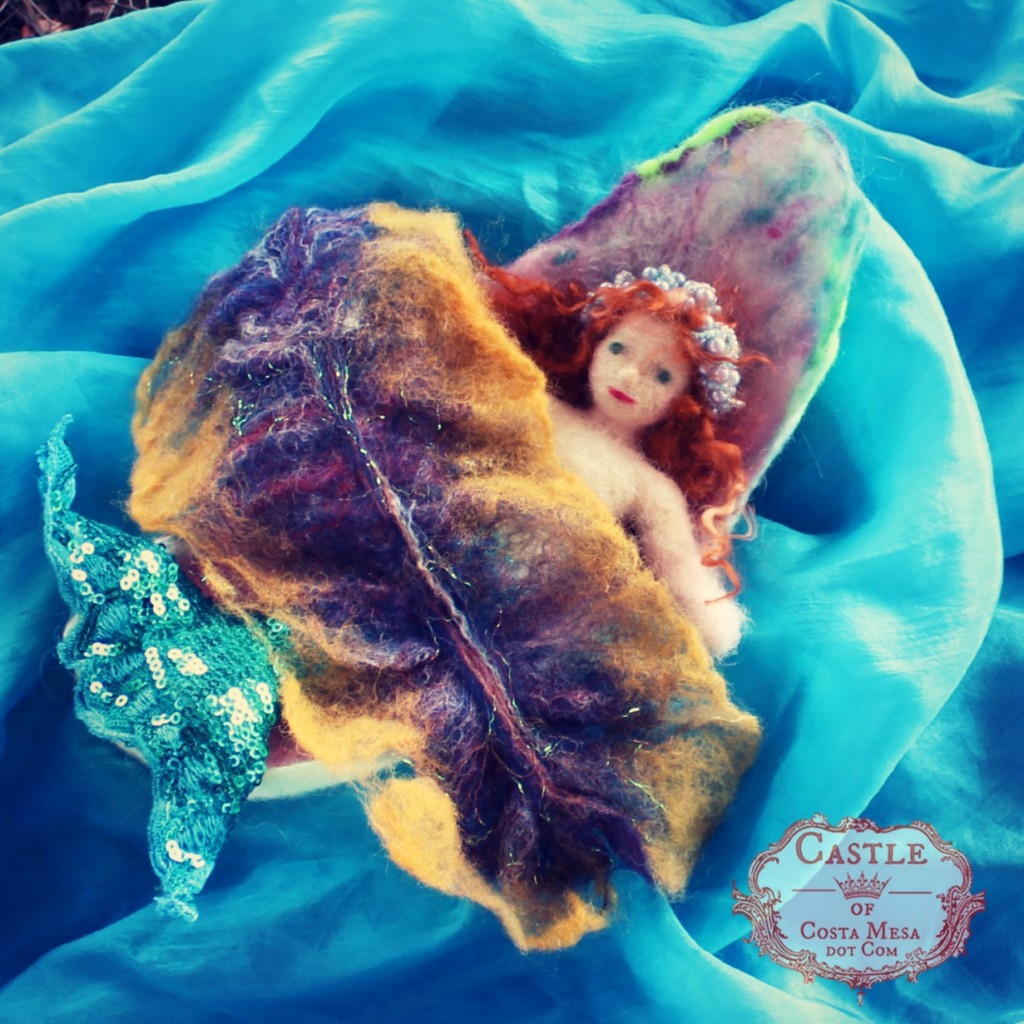 Some Lovely Books…
Tales the Harper Sang is a wonderful collection of stories for children. Tales include: King Arther and his Knights of the Round Table, drawn from the Welsh, English, Breton, and French traditions. They are full of swords, castles, jousts, gallant knights and beautiful damsels, wise counsel and reckless adventure. This book is out of print. I you are lucky however, you may come across a copy from a used book store or online. Click on image to get a copy from Amazon.com.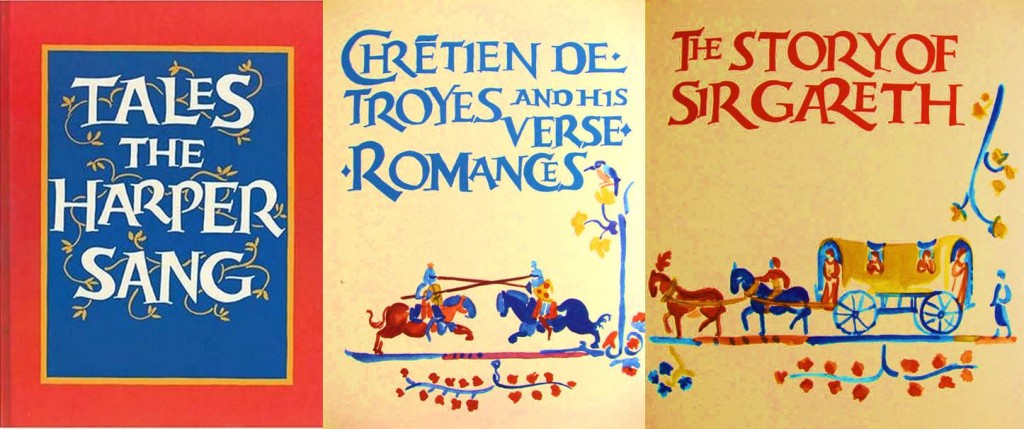 Out of Print. Perhaps a copy is available on Amazon.com
The King and The Green Angelica.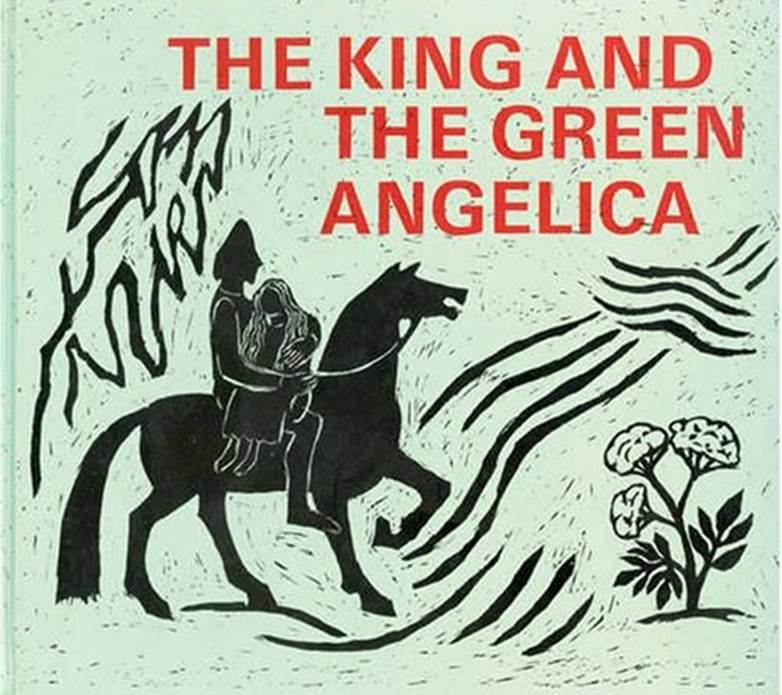 Children will love this collection of epic tales about Norse heroes, Saxo Grammaticus (1150-1220) and other Scandinavian writers compiled many of the tales, which complement perfectly the better-known stories of Norse Gods. Old Norse motifs, drawings and carvings are the bases for the illustrations, which bring life and dramatic atmosphere to the stories and poems. The stories are suitable for children aged from about seven to twelve.
I do handmade doll giveaways periodically, so do check back in with this website!
I give away my handwork periodically, please "Like" Castle of Costa Mesa on facebook so you will know when that happens!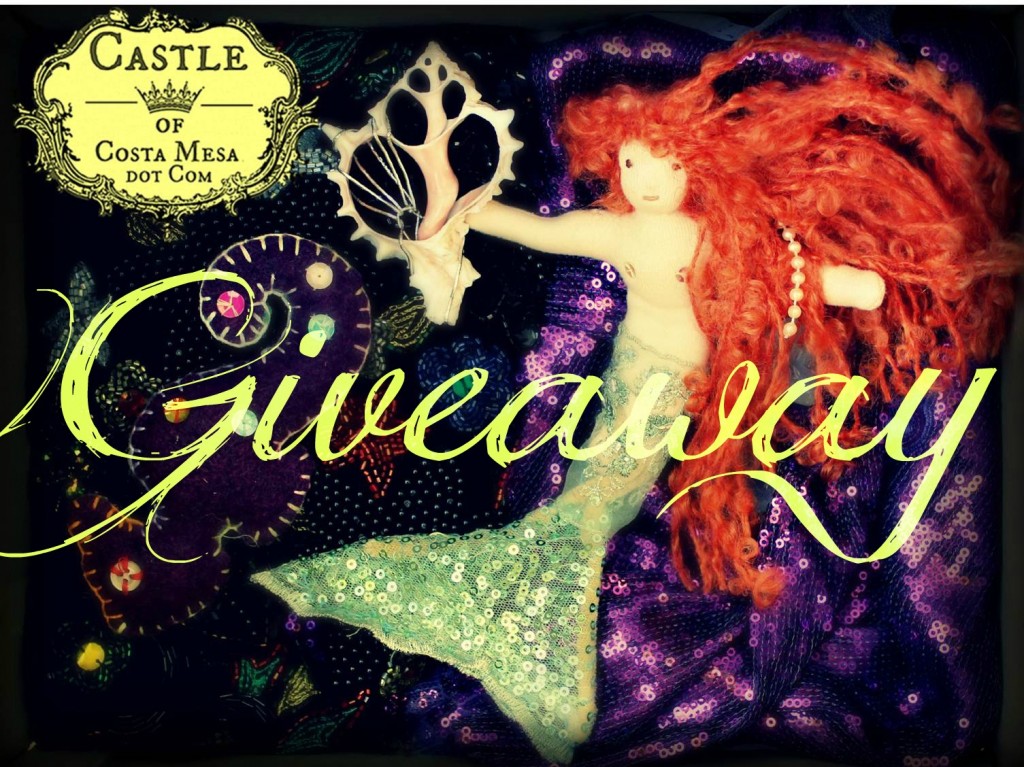 If you liked this page, please "Like" me on facebook! Thanks! – Jzin
Mermaids, damsels, witches, princes and more…Check out my other handmade dolls!