Ancient Chinese Book Binding Craft for Children to Teach Your Child a Reverence and Love of Books Tutorial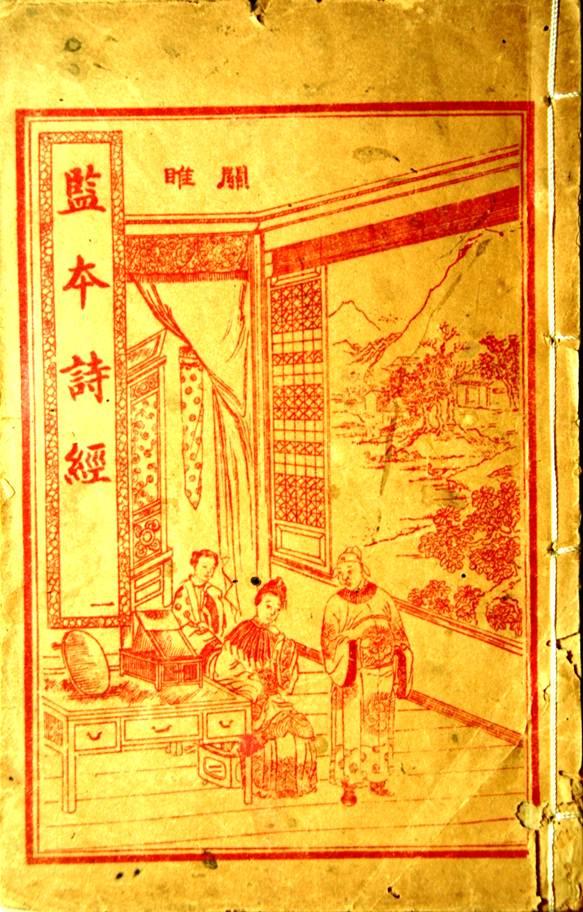 Thank you Mr. K.P. Ho for the image above!
What do I do with all these loose worksheets, drawings, homework and so forth from my child?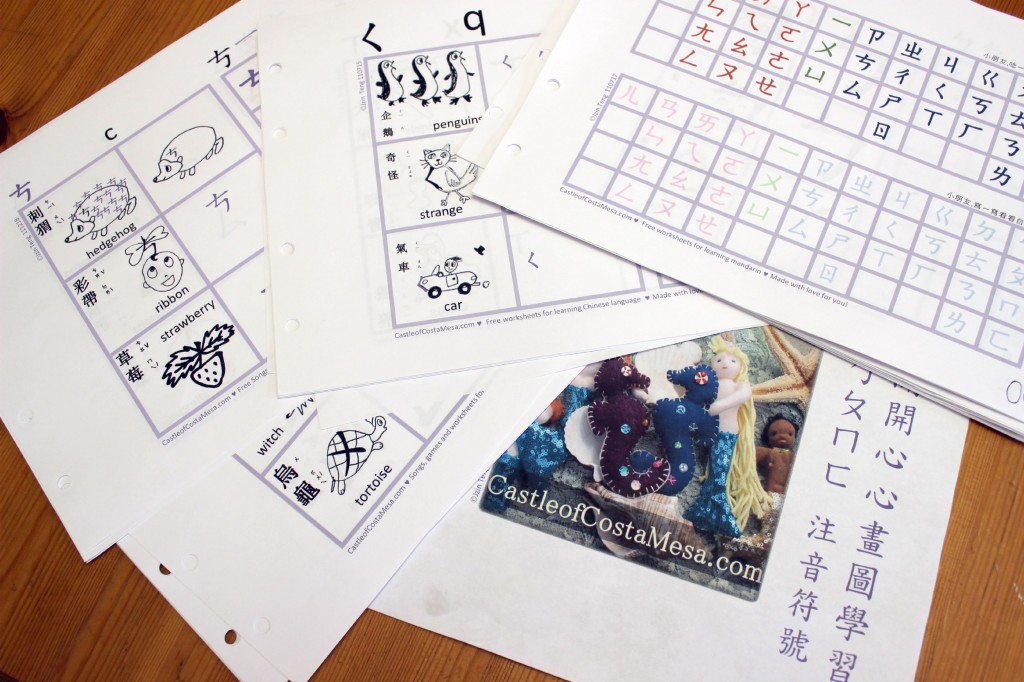 Here is an "Ancient Chinese Book Binding Craft for Children to Teach Your Child a Reverence and Love of Books" tutorial.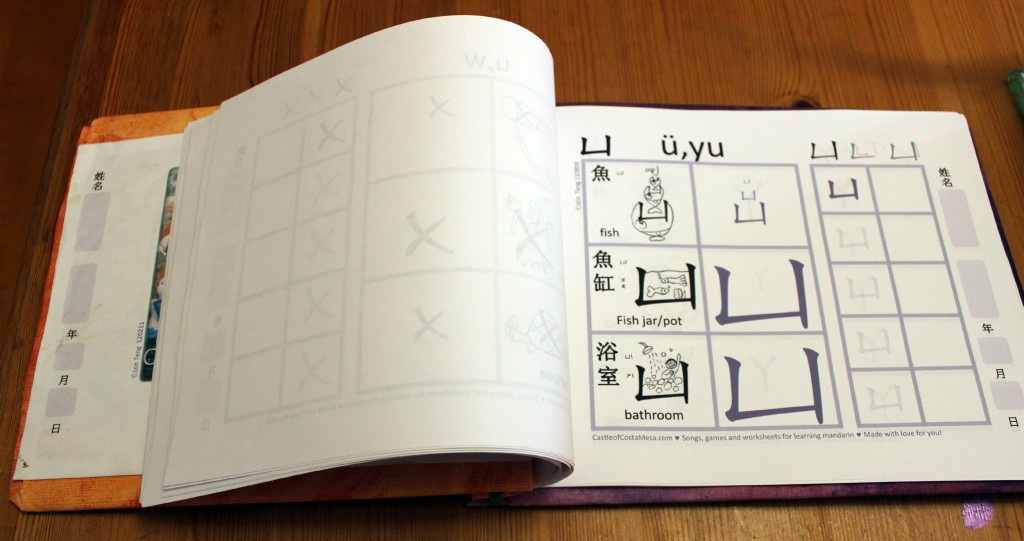 This tutorial is ideal for compiling the tons of worksheets I lovingly created for your little one on this website. (For instance, click here to print free zhuyin fuhao mnemonic worksheets for your kiddo). As your child finishes his/her worksheet, you can add cover sheets,punch some holes, tie up the "manuscript" and voila! Your child is now an "author" of his/her own book.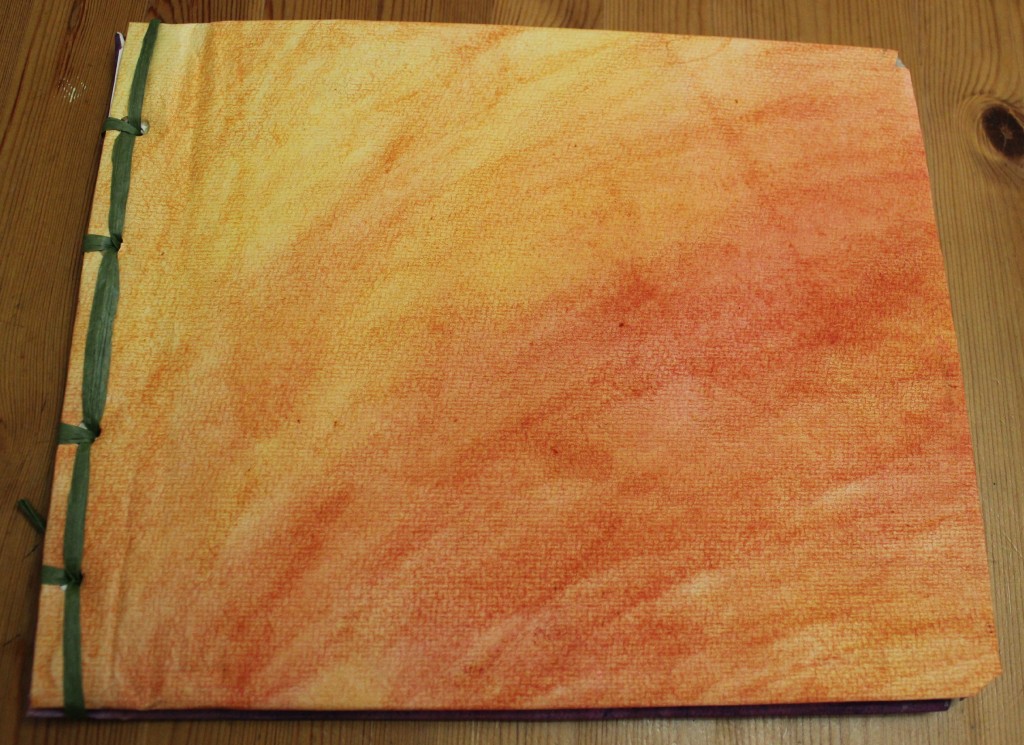 As your child shows the book to family, guests and friends, your child will gain in confidence and knowledge of the content of her own book. Like Buddha says (and I paraphase loosely) "You own what you give away freely" As your 3 year old child makes these books "to teach younger children bopomofo", your child will gain more mastery and ownership of her learning. The sense of altruism will also motivate your child to learn more so she can share more with others.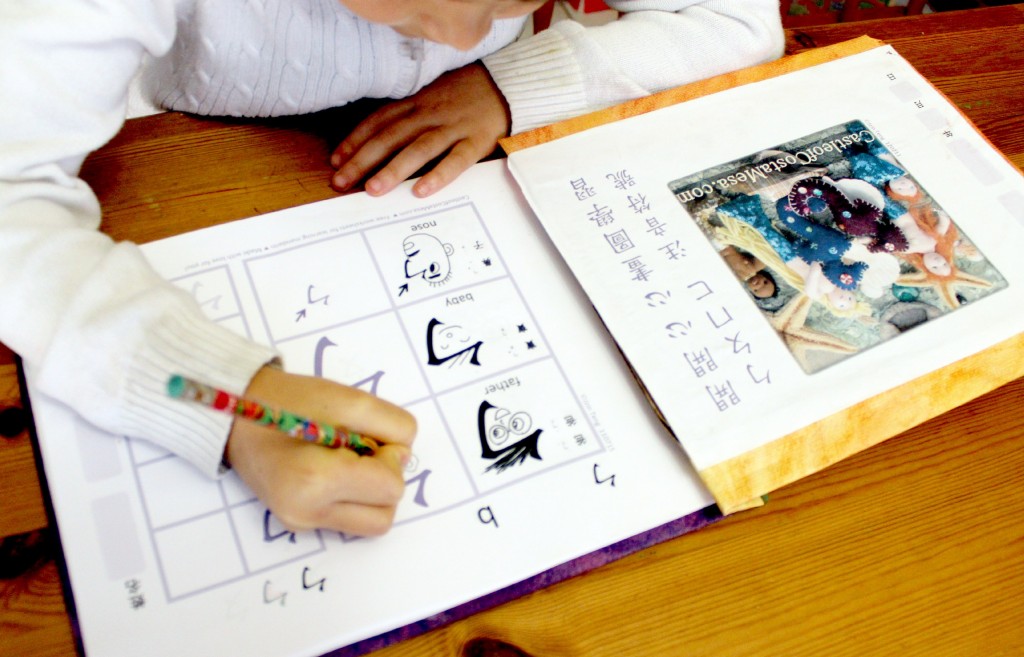 Let's make our own handmade books!
Gather your worksheets /sketches/ papers you intend to compile into a book.
Punch 2 holes with the right side of your three hold puncher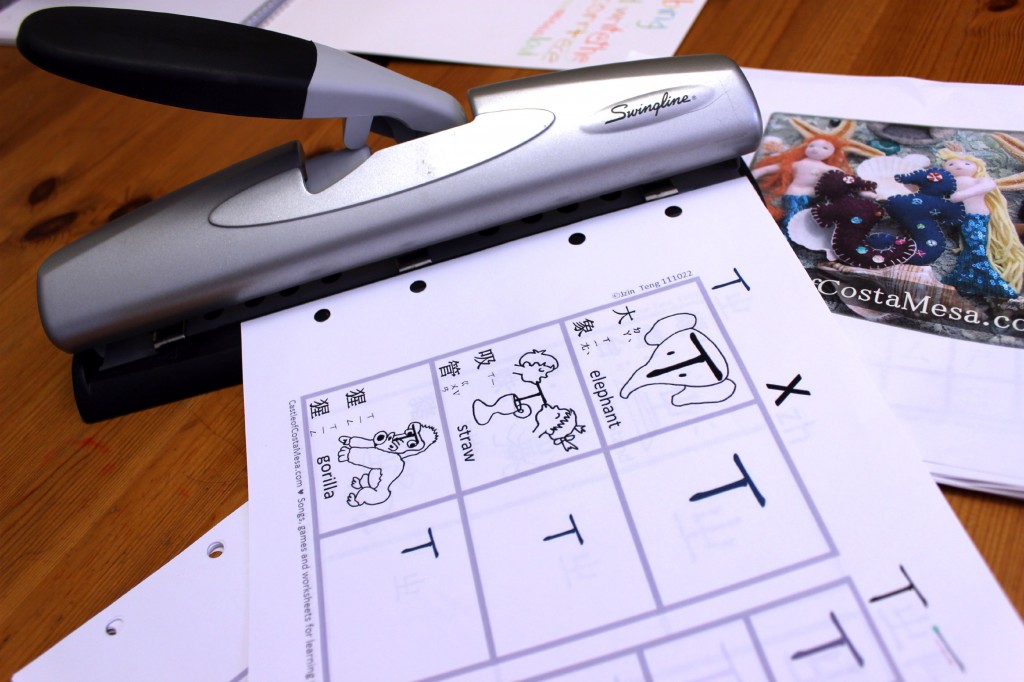 slide your stack of paper to the left and punch 2 more holes
Voila! Now you have 4 holes on your stack of worksheets
Optional: if you want to make hardcover for your manuscript. You need some old cardboard box pieces slightly larger than your pages. Measure slightly larger than your pages, mark with pencil , then cut 2 cardboard pieces: one for the front cover, one to be used as the back cover of your book.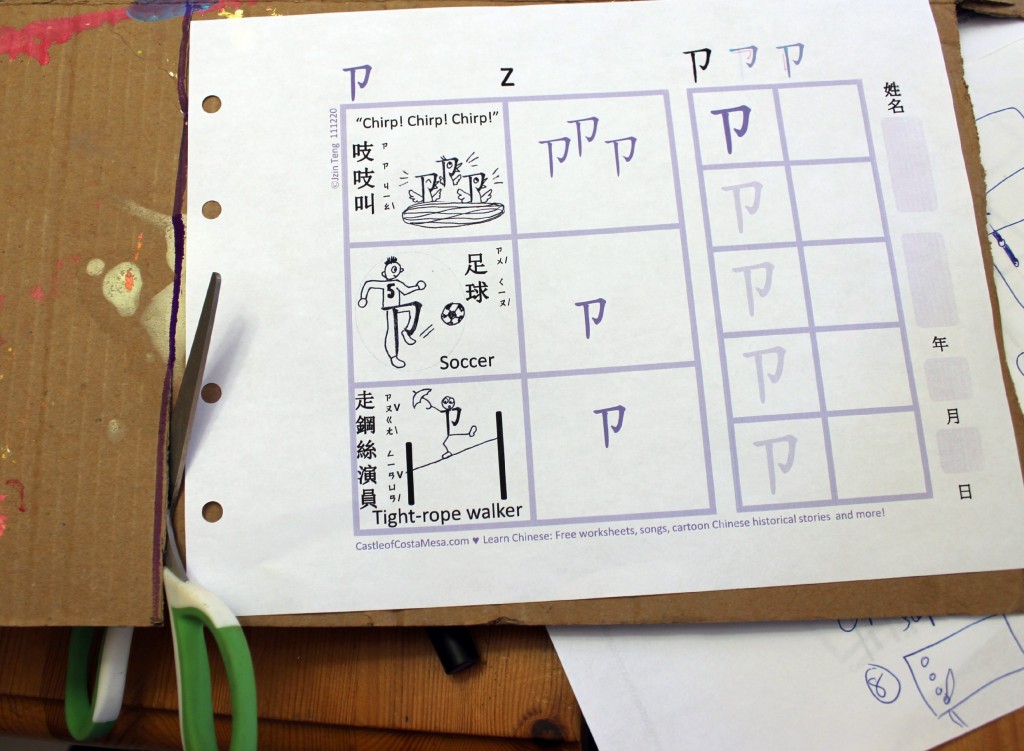 trace the 4 holes from your pages onto the 2 cardboard pieces. Mark positions of the 4 holes.
Punch 4 holes with a single hole puncher onto each of your cardboard sheets.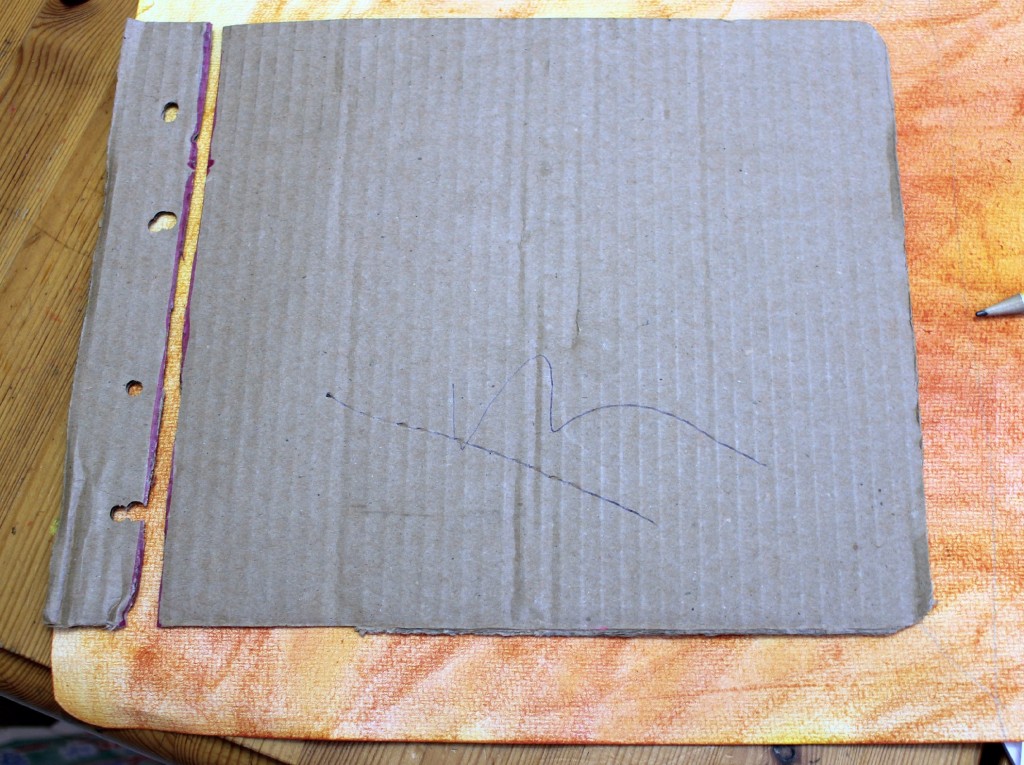 cut off about an inch of your cardboard on the side of the holes. This is to make your hardcover bendable.
take 2 pieces of pretty paper to cover the cardboard to make a pretty cover for your book. Here, I use my child's old water color paintings.
Measure, cut out and punch holes in your 2 sheets of paper to cover your cardboards. Here, I used my child's orange water color painting for the front cover and her purple watercolor painting for the back cover.
Glue the cover paper to the cardboard pieces. Clip the paper to cardboard covers and clip with paper clip to air dry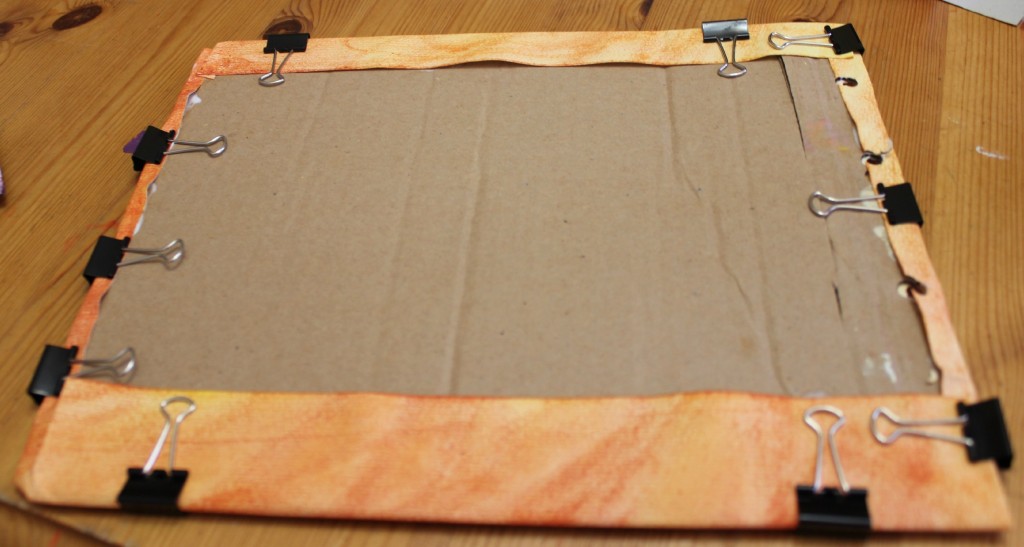 Arrange your content pages and sandwich it between your front and back covers.
use a raffia or any string, "sew" up your covers and content pages.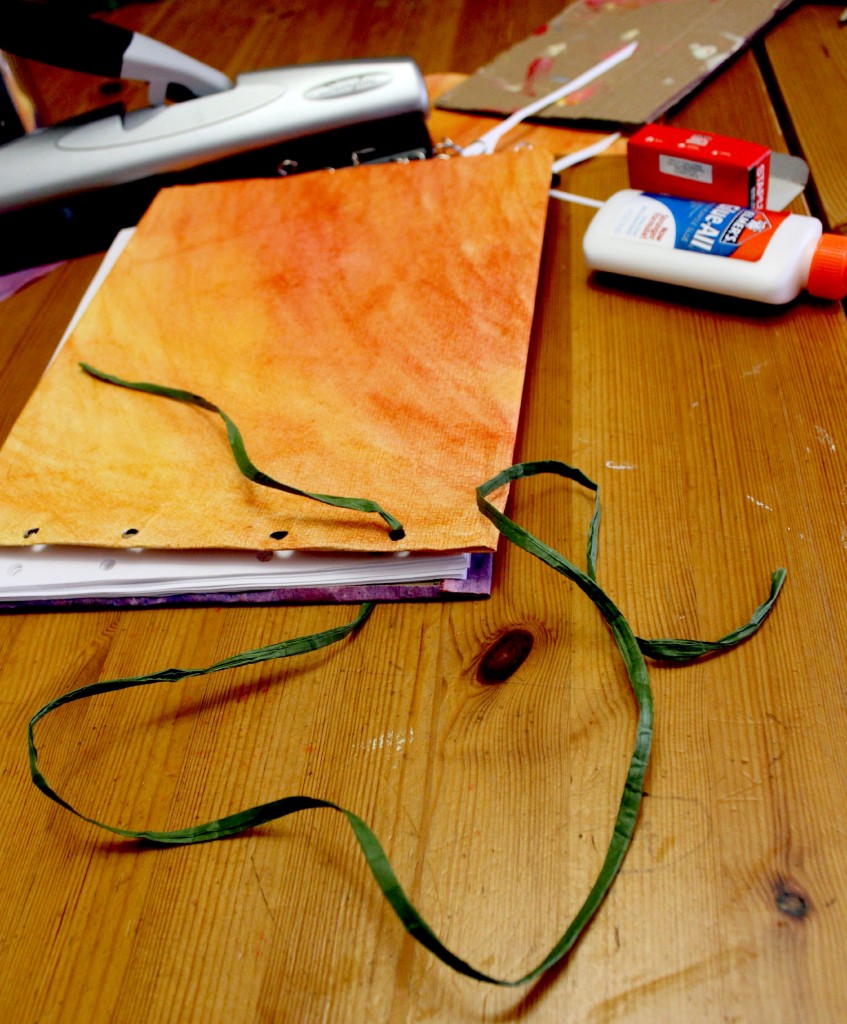 Here is my stash of strings I squirrelled away over time. I collect every stray string that looks good from gifts, packages, to recycle into crafts and gifts. Everytime I reach into my string box, it reminds me of poor Maitre Hauchecome in The Piece of String by Guy de Maupassant (1850-1893).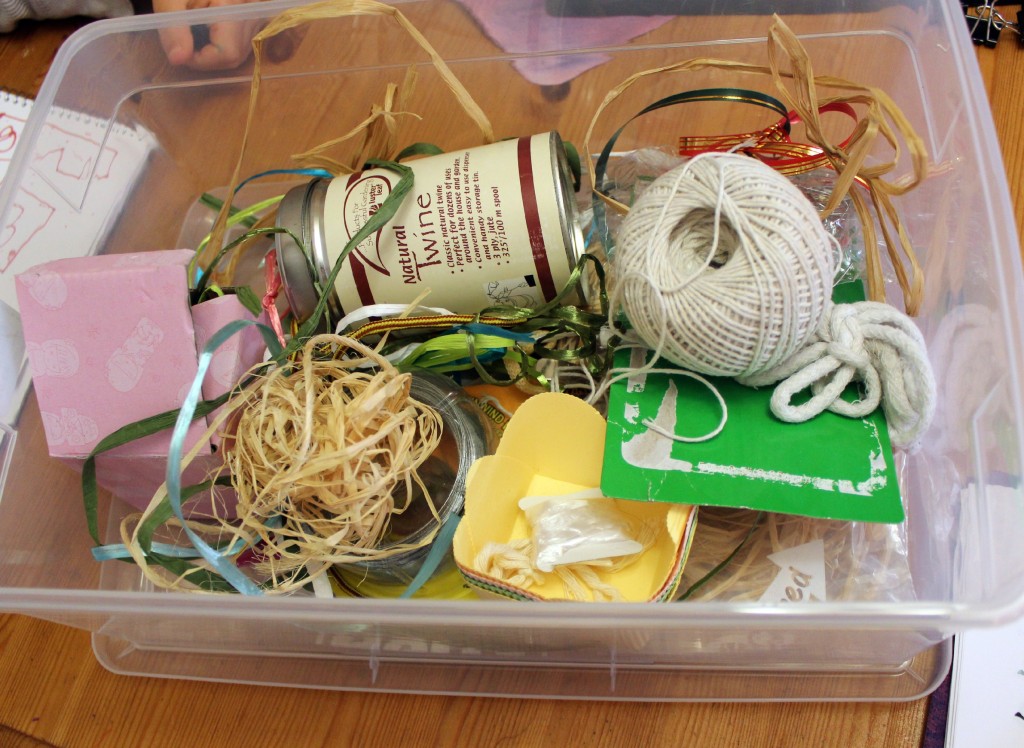 continue sewing…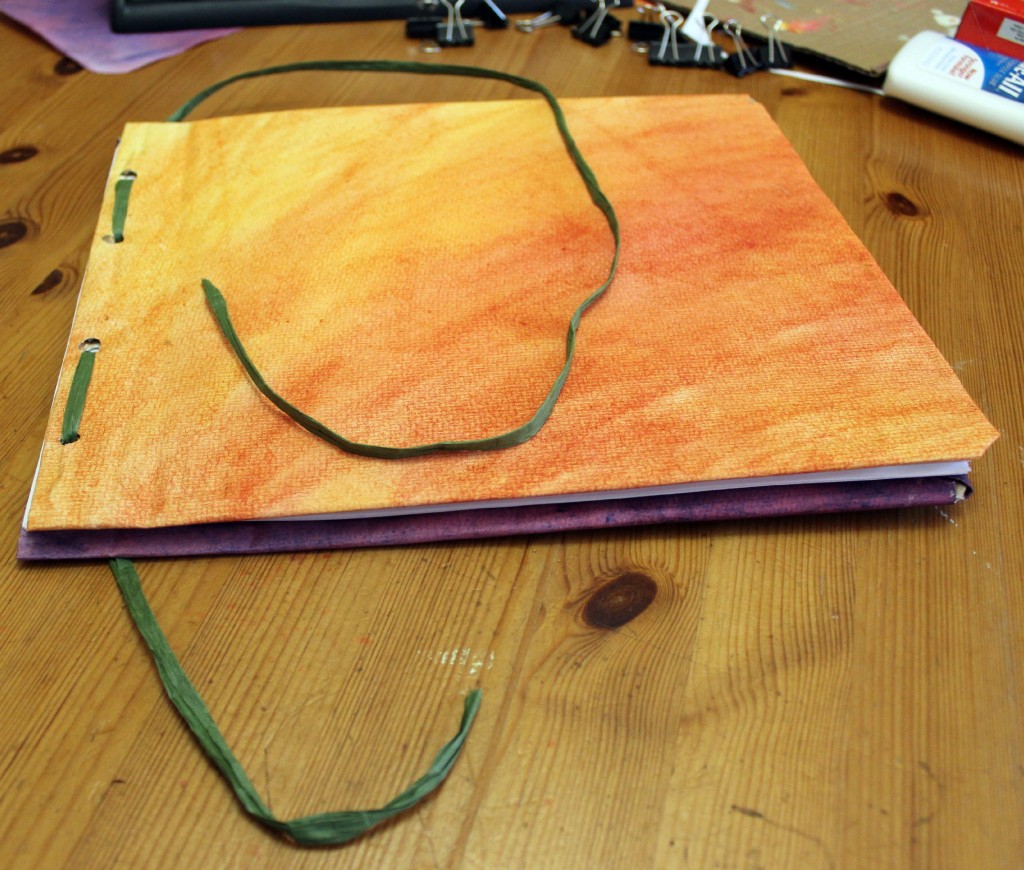 Sewing up top portion of book…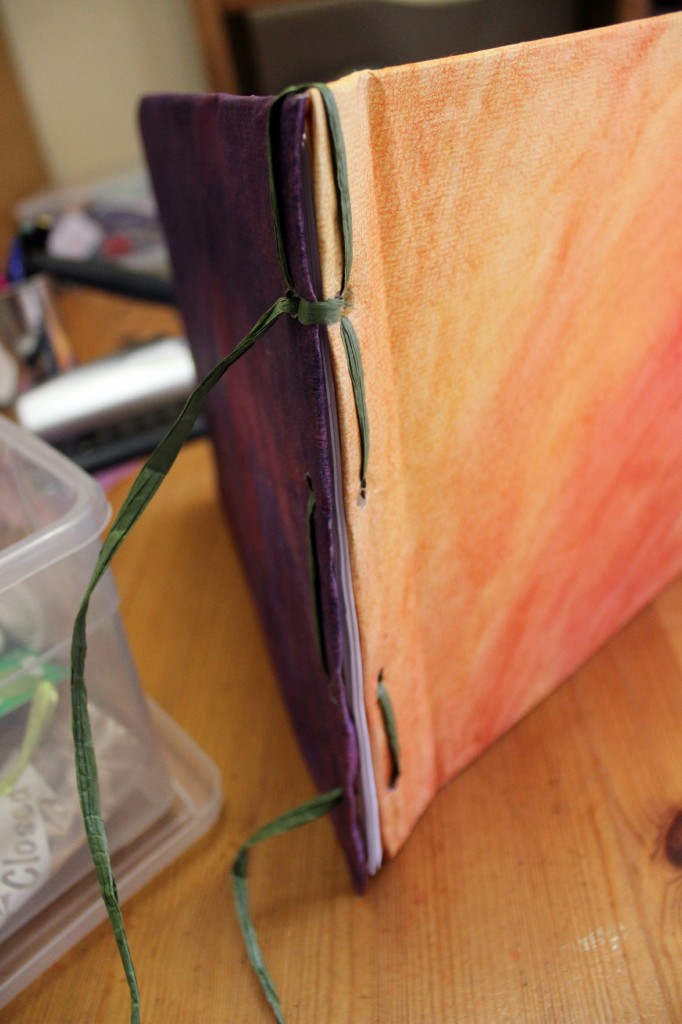 Done! Here is the treasured handmade book
Front Cover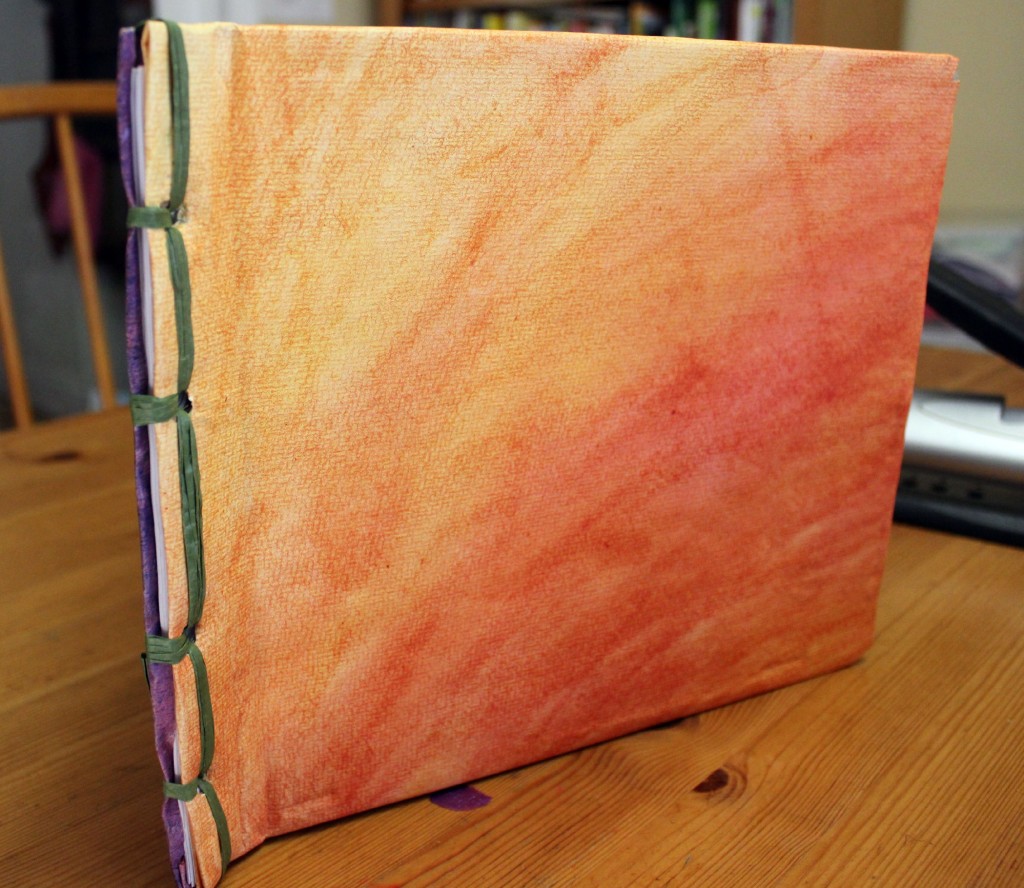 Back Cover
Upcoming photos…
Accordion style "ancient chinese book / Buddhist sutras" binding for your child's learning materials…
book on Chinese numbers
book on Christmas vocabulary in Mandarin Chinese