Giveaway !!! Mermaids and other merfolks by Castle of Costa Mesa. Summer 2013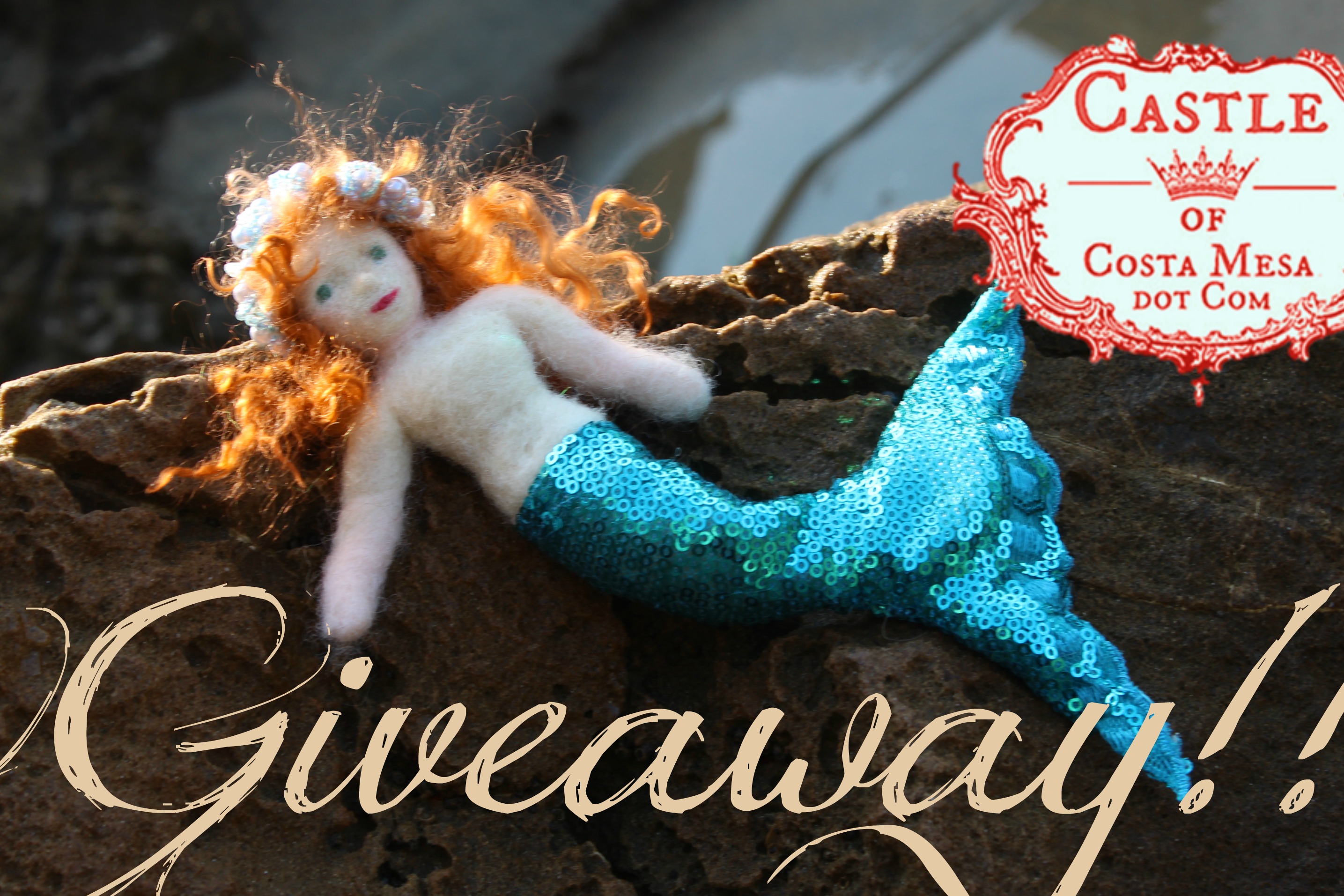 This Giveaway ended on Monday, September 23, 2013.
We have a winner: Susan O'Bryant from Ringgold, Georgia USA! She picked Mermaid Georgiana! Congratulations, Susan! Thank you everyone for participating in this mermaid/merfolk giveaway.
You can still purchase other mermaid/merfolks on my Castle of Costa Mesa Etsy store here.
Please remember to tell your friends to "Like" CastleofCostaMesa.com Facebook page so that you will be notified of more upcoming handmade giveaways!
Thank you!  – Jzin, Costa Mesa, California, USA.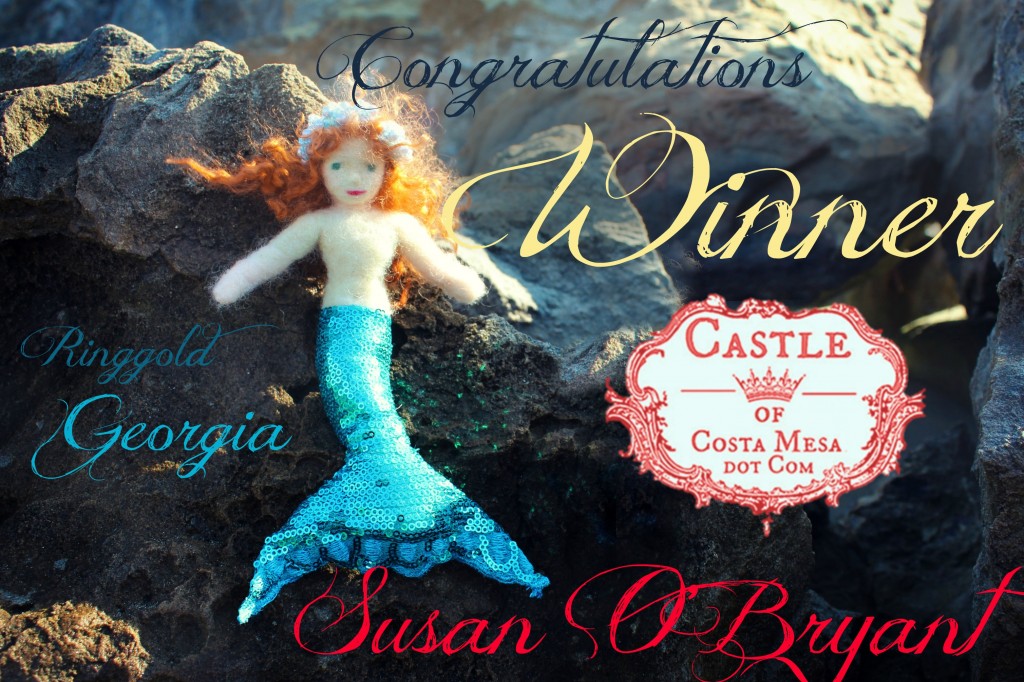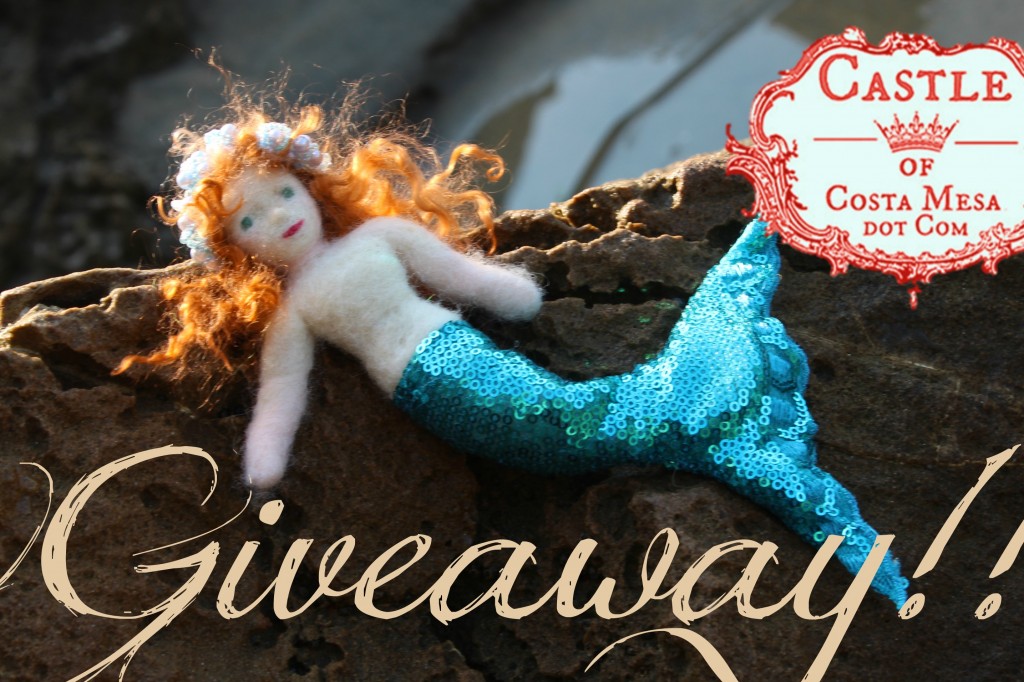 Handmade Mermaid and Other Merfolk Doll Giveaway !!!
I am giving away one (1) merfolk doll for your nature table, table top puppet play or any other imaginative play. Enter this Giveaway and let me know which mermaid/merman/merbaby you would like to win. Winner will receive 1 (One) merfolk of choice from the eight merfolks listed on my Etsy store, CastleofCostaMesa. If the doll you choose is sold, you may choose another one. For some fortunate reason, if all the merfolks on my store were sold, I will custom make one for the winner. This giveaway is open worldwide.
Enter the Rafflecopter Giveaway below and may the best of luck be with you!
a Rafflecopter giveaway

Clicking on the photos below will bring you to each doll that is in this Giveaway. Leave a comment below and let me know which one you like best.
Giveaway ends Monday September 23, 2013 12am Pacific Standard Time.
Please Share this Handmade Giveaway
You may copy any one of  the picture below pictures and post on your website and link it to:
CastleofCostaMesa.Com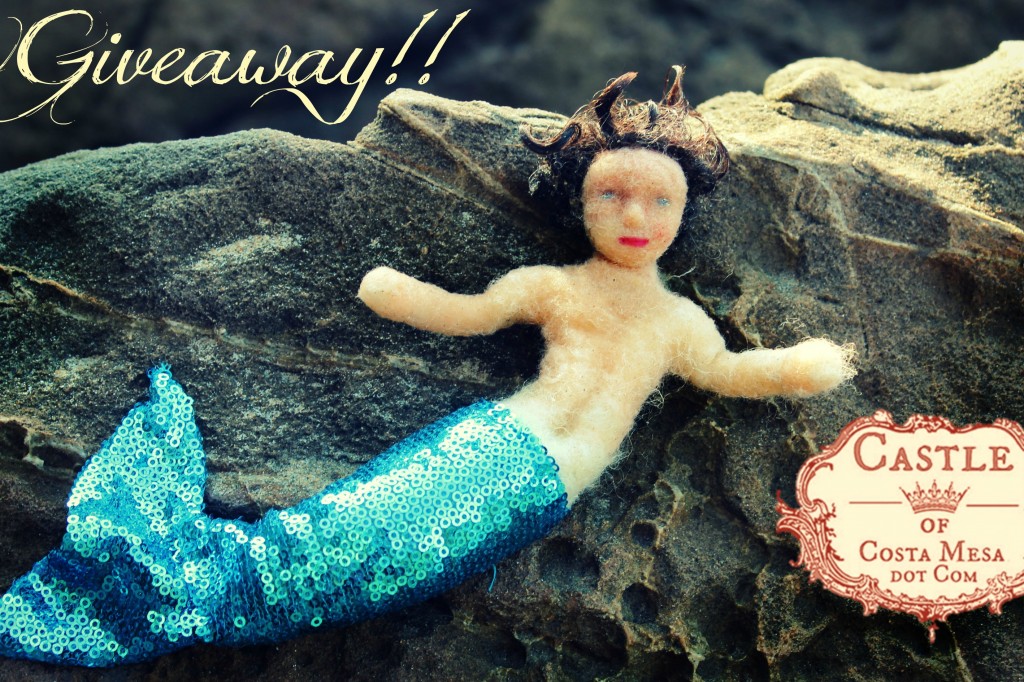 you may also post this square one…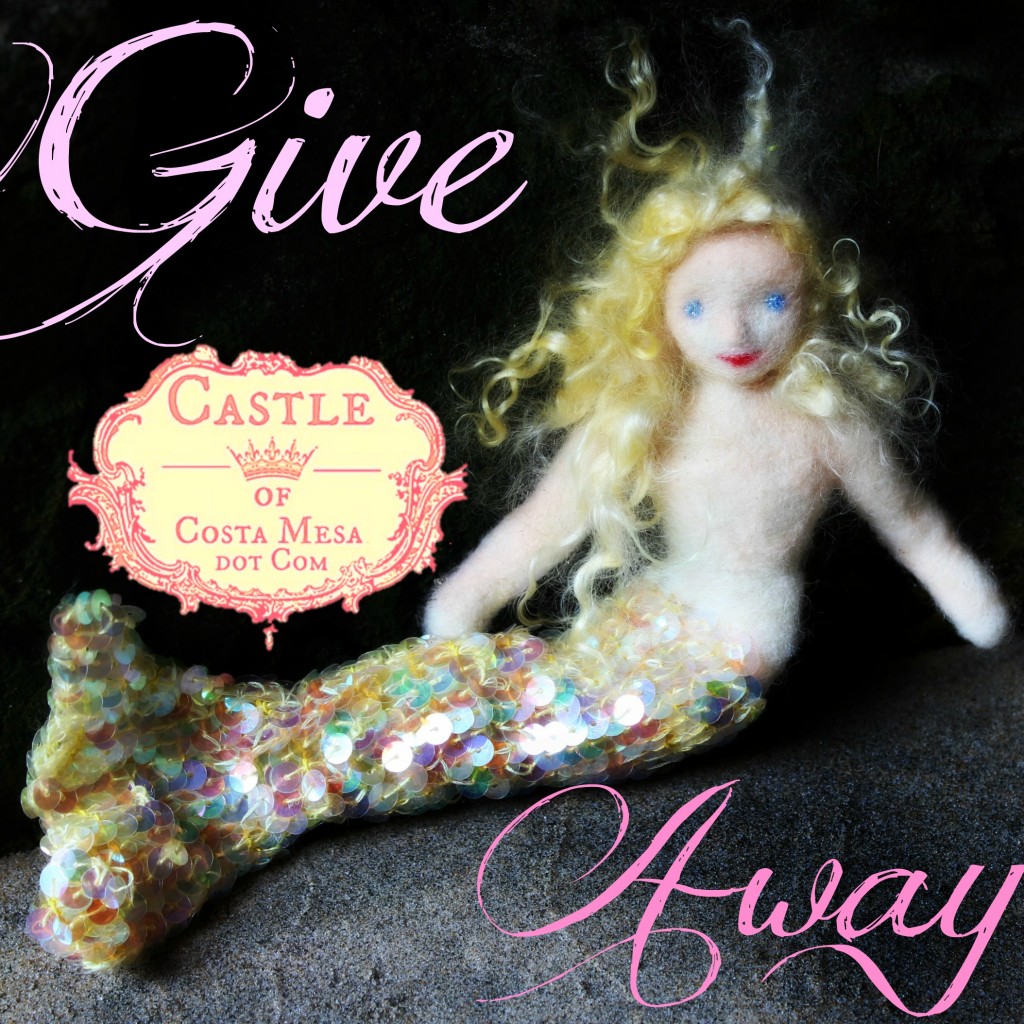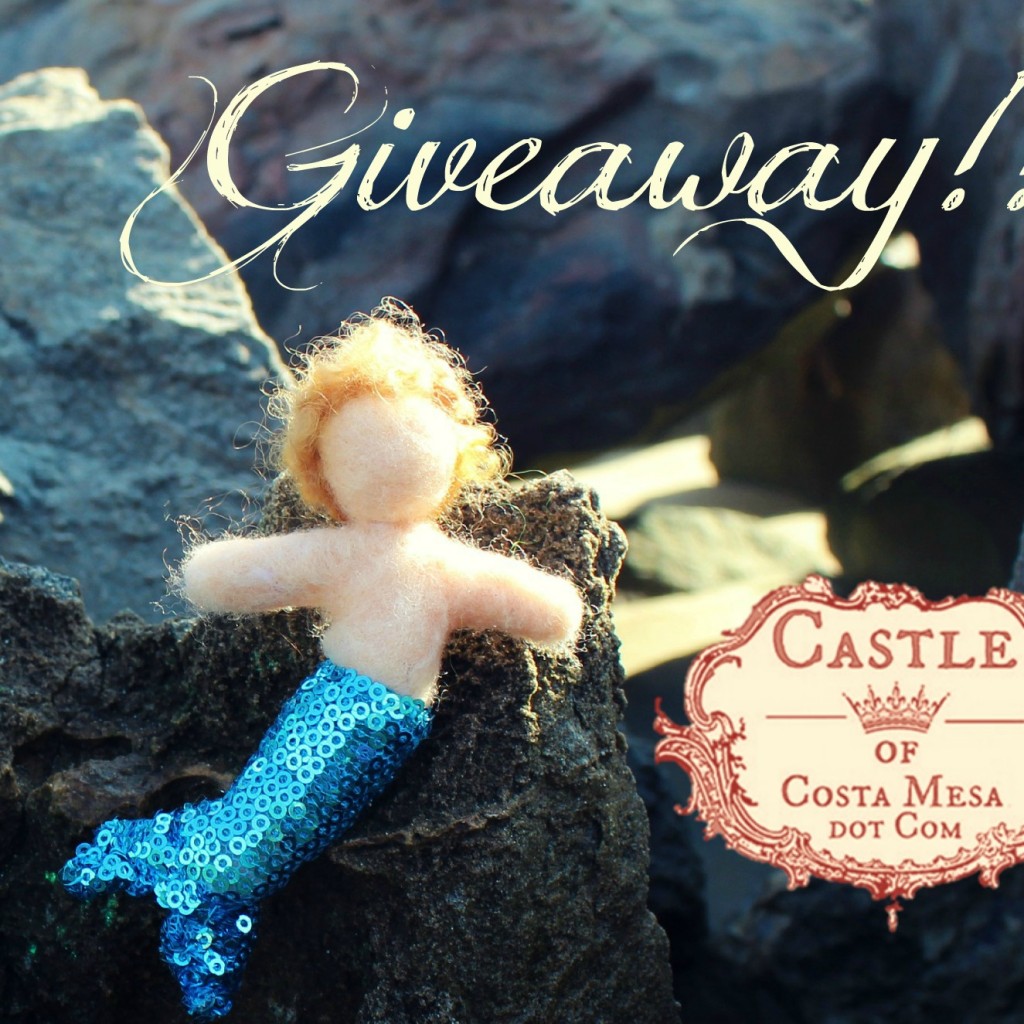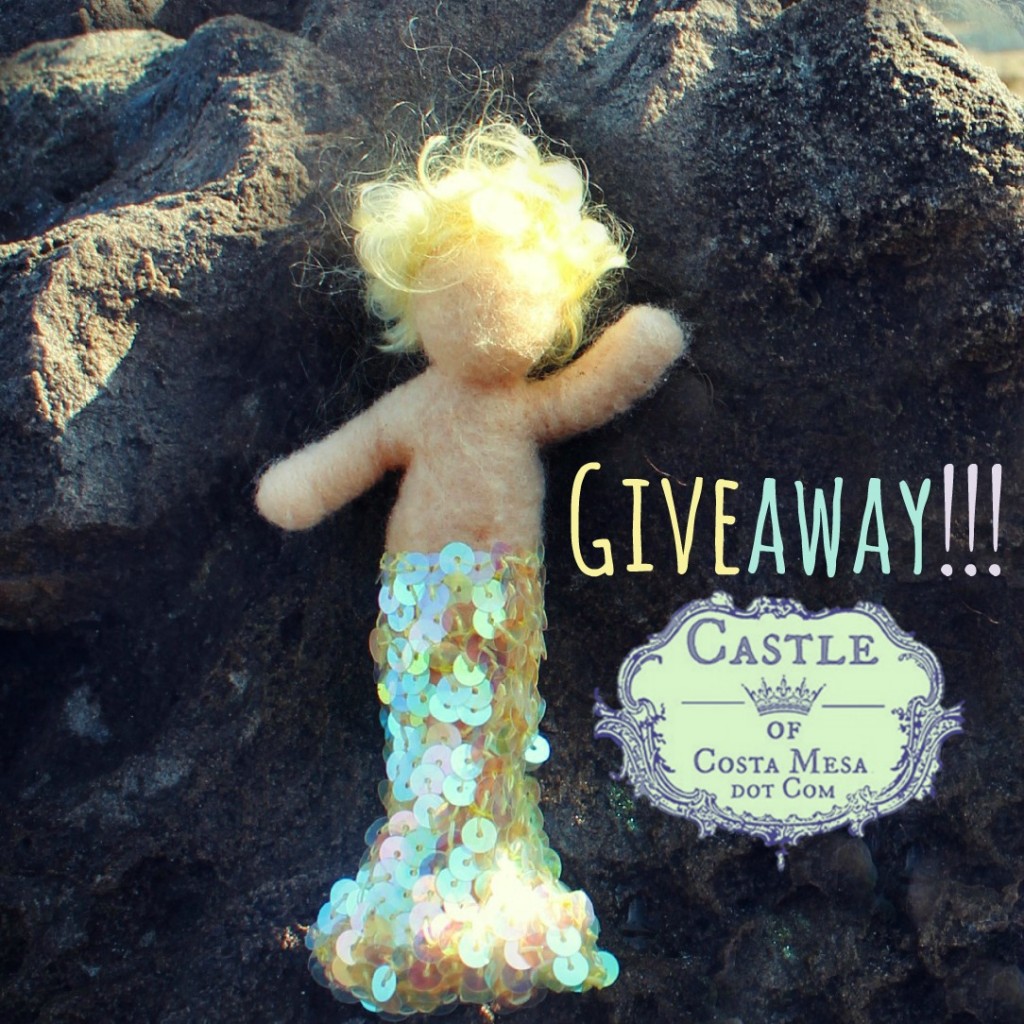 Catch your favorite mermaid before it swims away…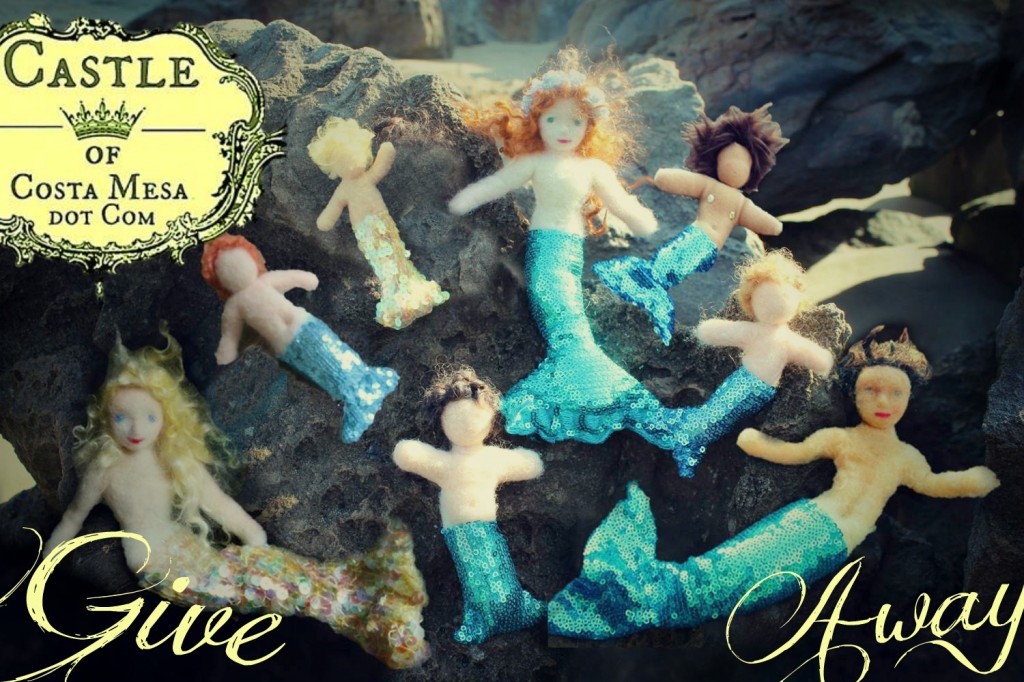 Please "Like" My Facebook Page So You Will Hear About My Future Handmade Doll Giveaways
Please Favorite my Etsy Store, Castle of Costa Mesa. Thanks! – Jzin. You may enter my Etsy store by clicking on the Shipwrecked soldier below…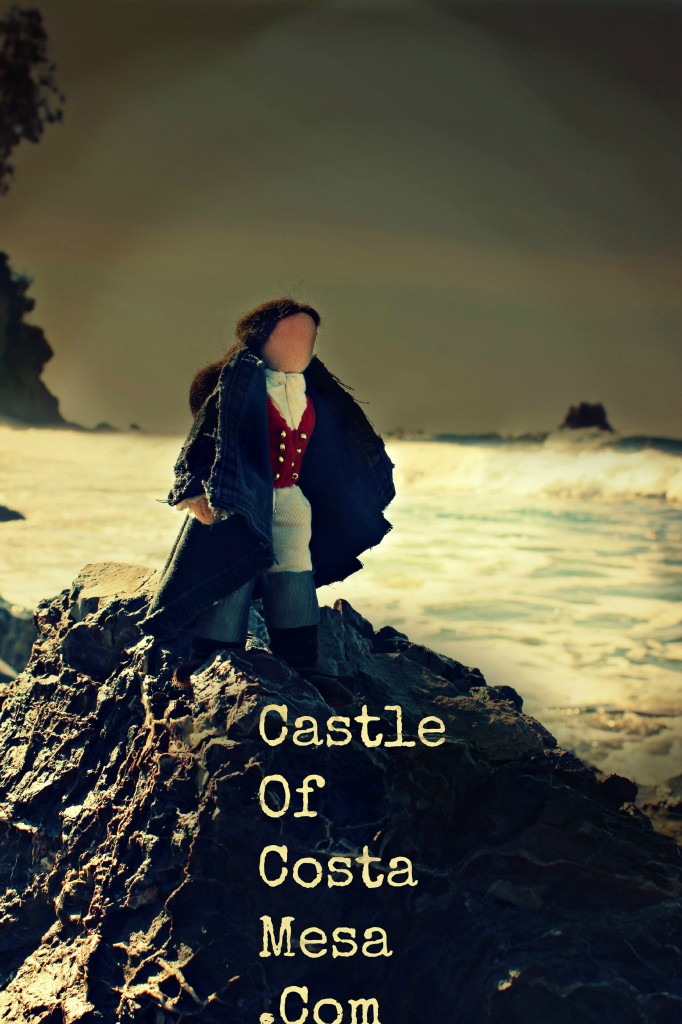 Hurray! Castle of Costa Mesa has 1,000 Likes! We are celebrating by offering Free Shipping on the Etsy store: Please use coupon code: TERIMAKASIH for free domestic or worldwide shipping. Valid until September 23, 2013. Thank you! ps: stock up on your Christmas presents now! Enter Castle of Costa Mesa Etsy store here…https://www.etsy.com/shop/Castleofcostamesa?ref=si_shop