Workshop for Children: Needle-Felted Whimsical Wool Pictures

 East or West,
Home is Best.
Come learn the basics of needle-felting and create vibrant, 3-dimensional, raised wool relief pictures with master felter Jzin Teng of CastleofCostaMesa.Com! This unique natural wool fiber picture brings warmth, homey intimacy and a smile to brighten your home, office or child's room. We will be making this picture plus you can create one more of your own choice. Wool pictures are stunning on your Christmas tree, or given as homemade birthday cards, baby shower gifts, as your special valentine, birthday or Christmas gifts. Enroll in this class and start making your own stunning handmade gifts! Wool pictures are so quick and easy to make and they can look very stunning and unique. It is also a very forgiving medium. If you make a mistake, you simply pull out and re-compose your picture and felt it in. This is much easier than crayons and is 3 dimensional! – Jzin
Date: Saturday, August 8, 2015

Time: 9:30am-12:30pm (3 hour)

Ages: 7 and +. We will be using barbed felting needles.

Location: Piecemakers Country Store, Costa Mesa, California

Fees: $40 plus $15 supplies fees.
Register here:
Register for this class by clicking here to enter Piecemakers Online Store.
Check out my other classes at Piecemakers this August…
About the instructor:
Jzin Teng, a biochemist/ cancer researcher by training, a patented inventor and the full-time mother of 3 fantastic children, is just a big, happy child at heart. She enthusiastically anticipates each day with wonder and inspiration to create. She loves making dolls, crafting the world for them and experiments with creating new ways of crafting. She writes the weekly craft group blog for The Waldorf School of Orange County. Her fairy tale dolls, home-made puppet shows, felted playscapes, wool relief artwork and more can be seen on CastleofCostaMesa.com.
Gallery of Works by The Instructor Jzin
My works are available for purchase on CastleofCostaMesa Etsy shop.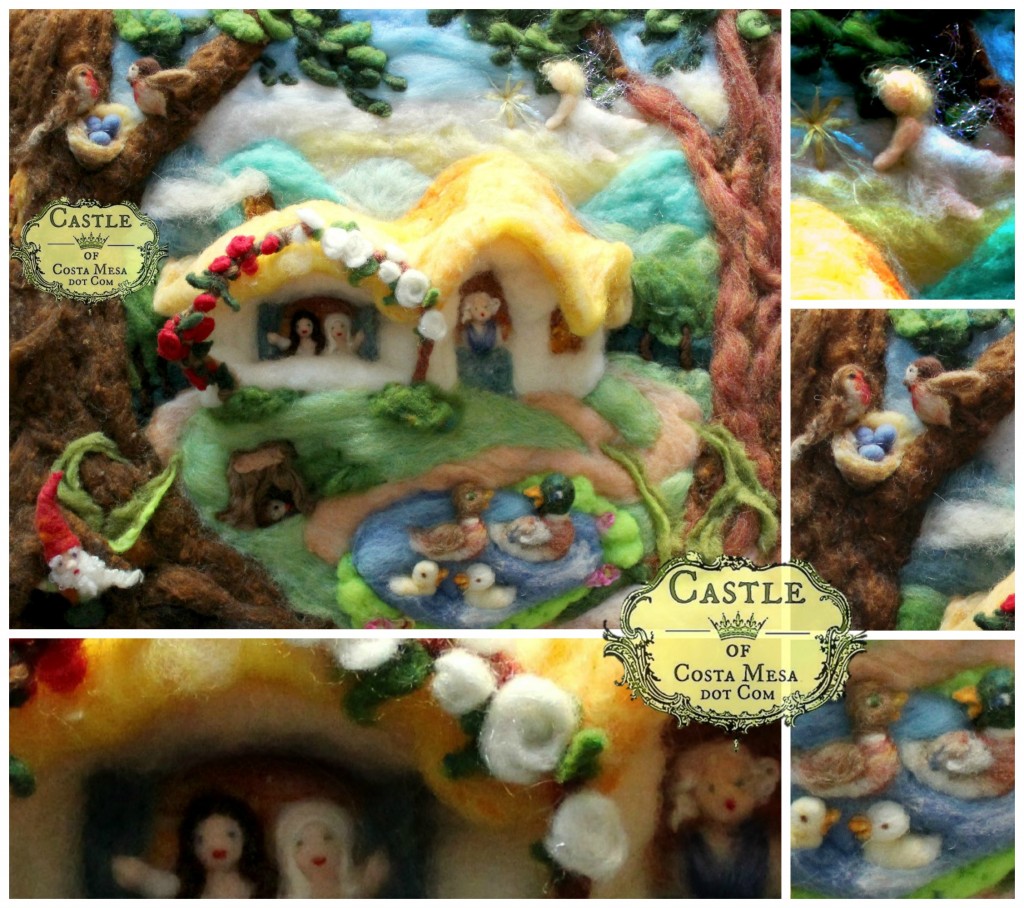 An Elf Went Riding on a Snow White Swan.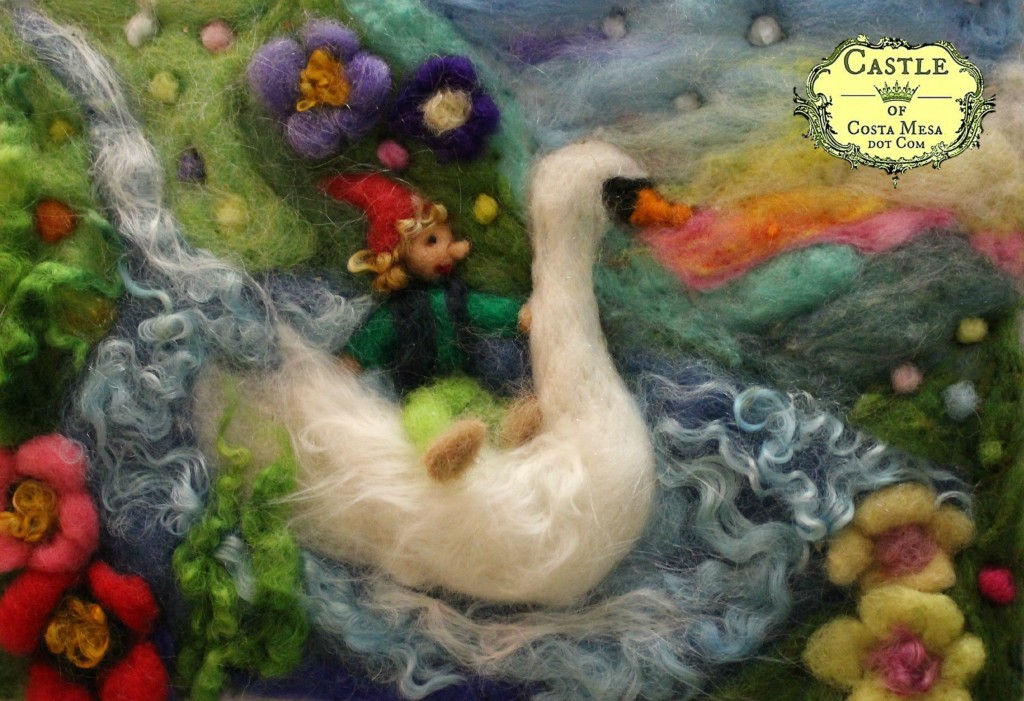 Here are some examples of the wool picturs I made and donated for last year's Winter Festival: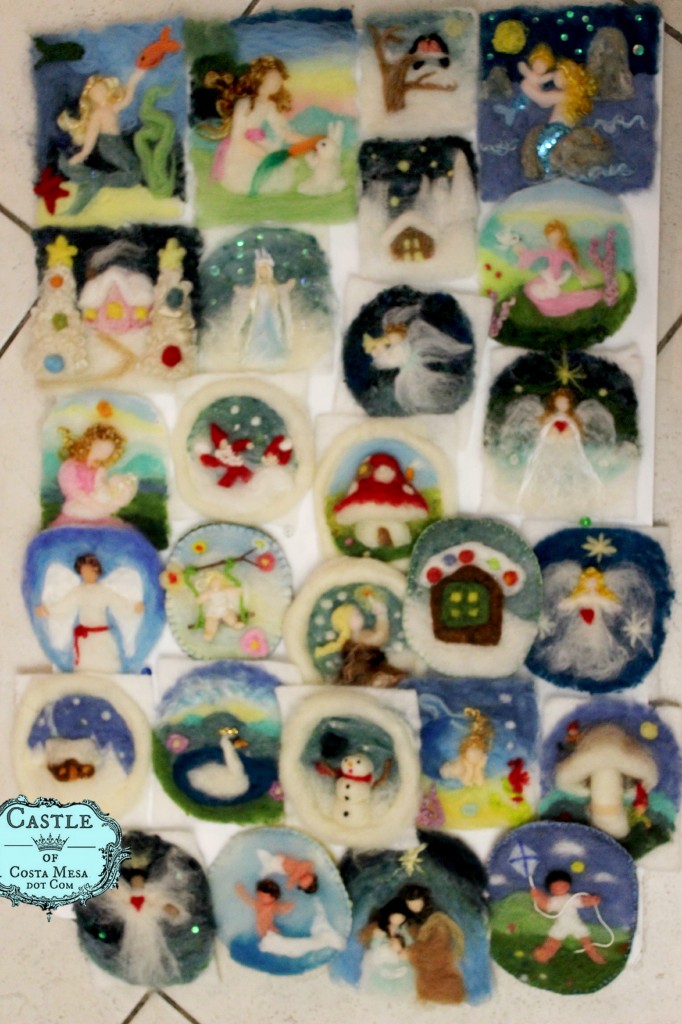 I am also teaching adult workshops
Check out my other workshops here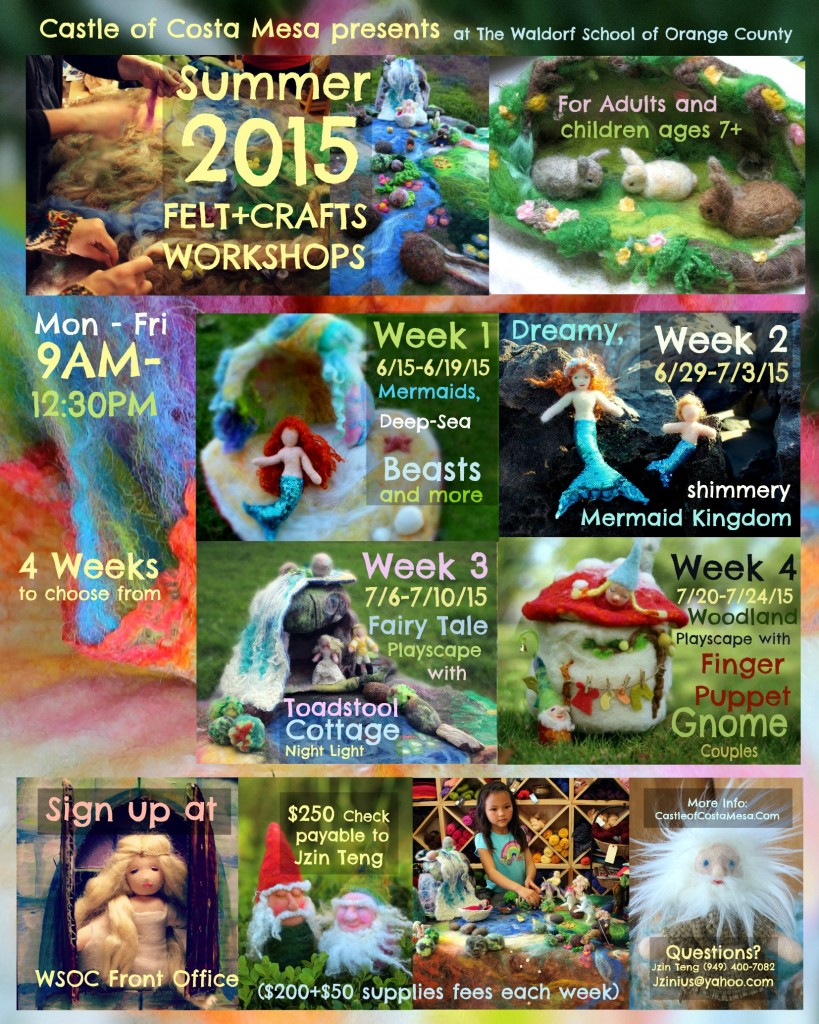 Castle of Costa Mesa's Etsy shop
You can check out my other works on Etsy here: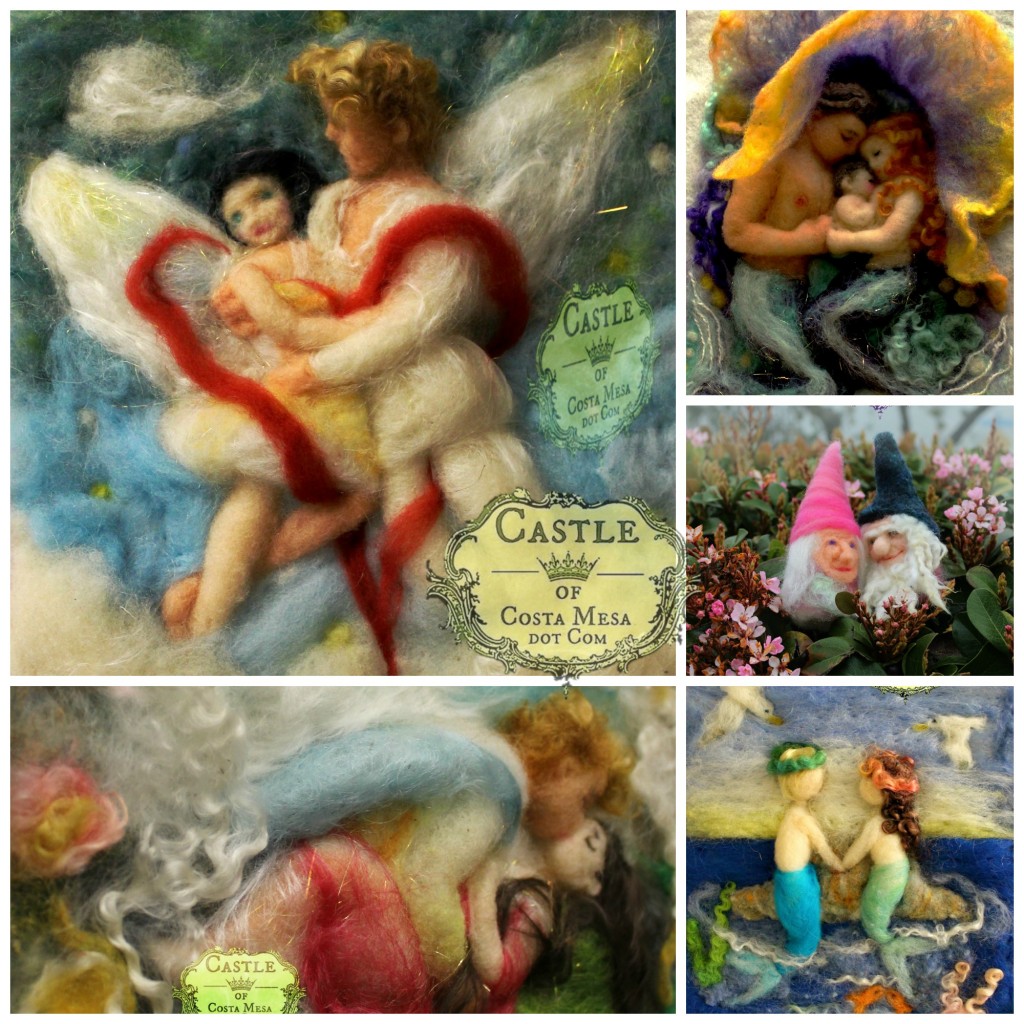 Click here to enter Castle of Costa Mesa Etsy Shop
Be in the know for upcoming handmade giveaways: Like CastleofCostaMesa.Com on Facebook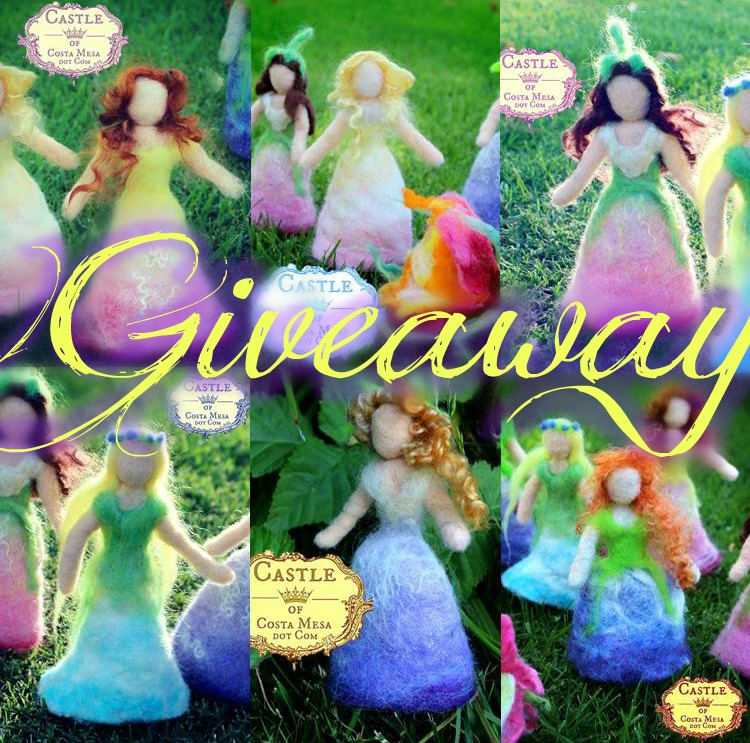 I give away my lovingly handmade dolls and crafts seasonally. If you "Like" my Castle of Costa Mesa Facebook page, you will be notified of upcoming giveaways. Click here to view the list of my past giveaways. Perhaps the next winner could be YOU?
Castle of Costa Mesa Facebook page