Pepa and Manuelito
Pepa was a lot of fun to make.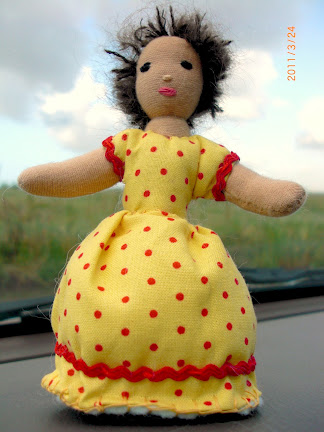 She was the first doll I made with this "hedgehog" hair style. I handstitched her hair in lovingly. I made her doll house size with the intention of making a little casa for her later.
My first video made with Powerpoint.
Back while writing my doctorate dissertation, whenever I had to make a scientific presentation on Powerpoint, I'd rather be toying around with the features of Powerpoint. Years later,  finally I have a chance! Here is my first Powerpoint video! This is not exactly a Nature Genetics paper but it's my labor of love.
but I digressed, here is my first video…