Russell the Root Child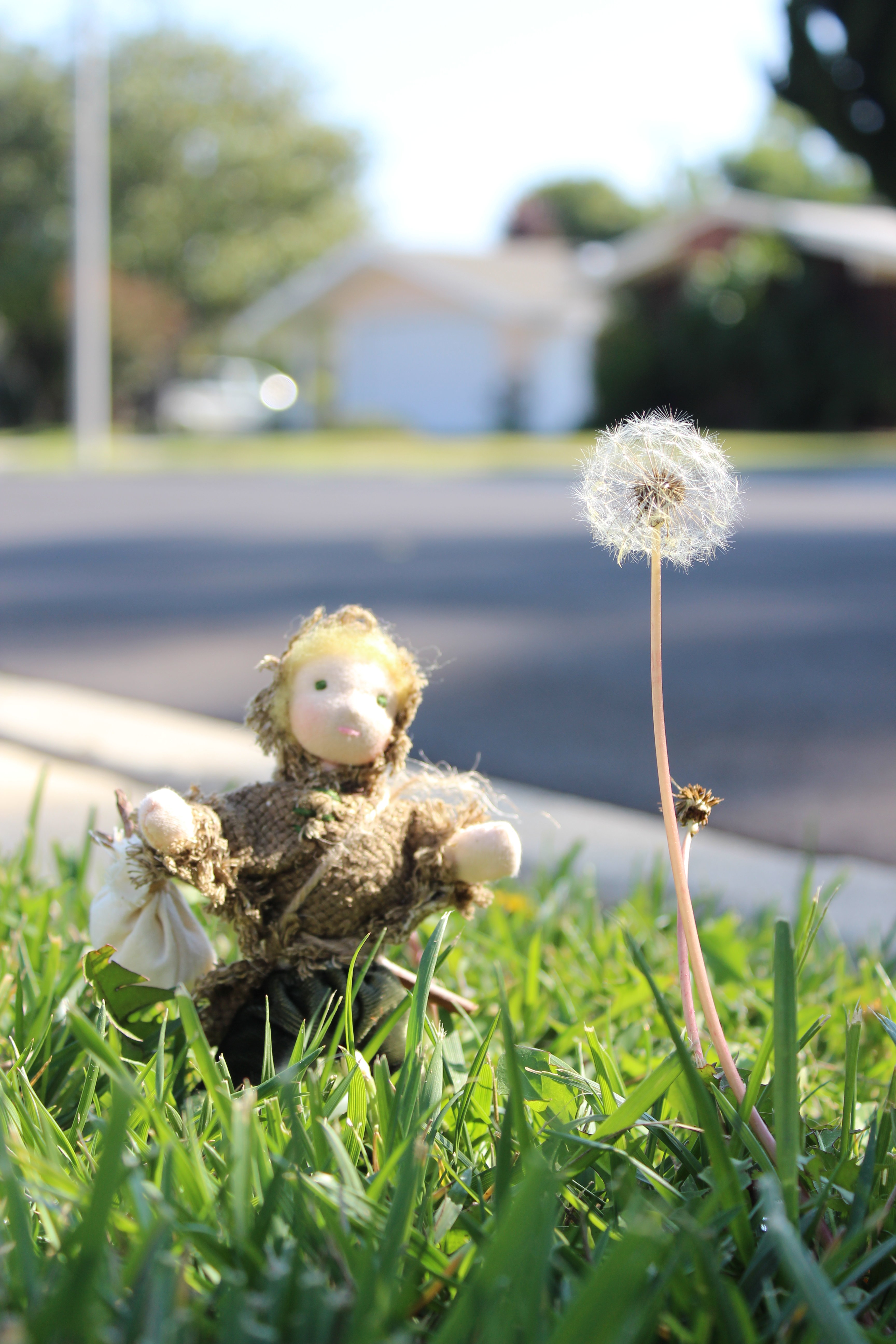 Russell the Root Child is a curious little one. He loves to wander the land throughout all seasons for new things to see.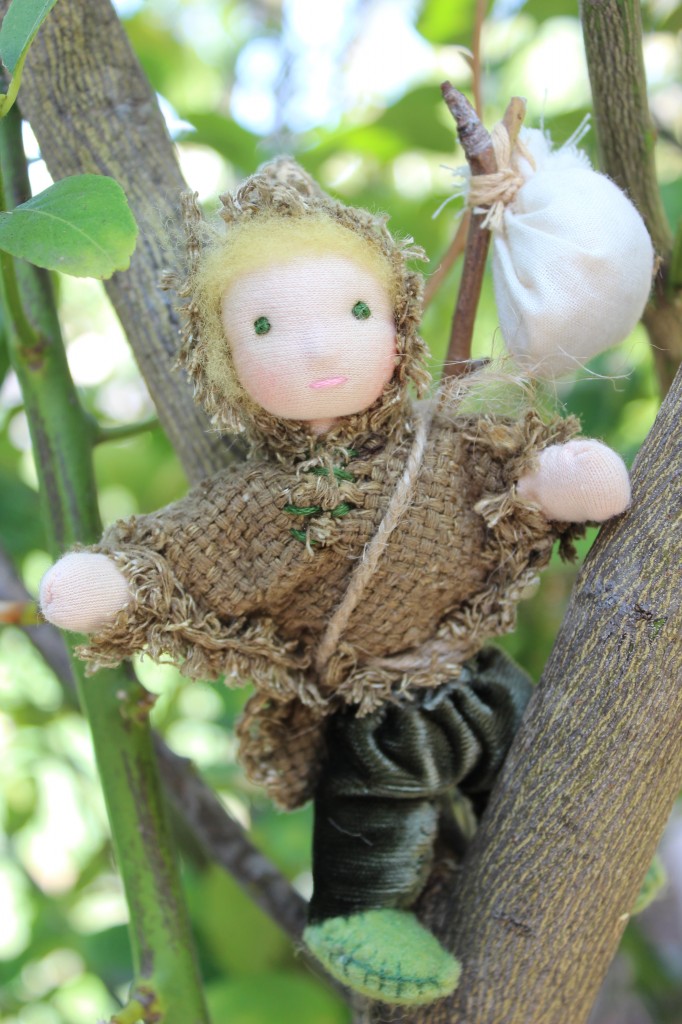 What will the flower children be wearing this spring? Which animals will come out and play in summer? Will the Chinese Lantern plant children light their lanterns for Fall? Oh! He loves the snow covered land of winter.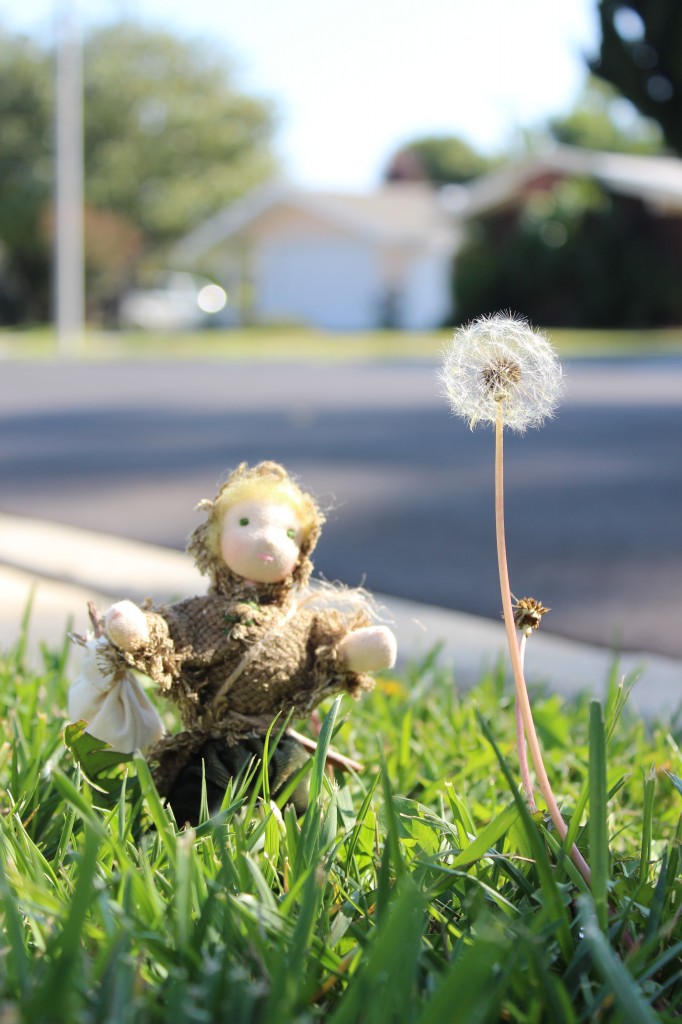 Russell is the only child who remains on the nature table throughout the year because there is so much to see in nature in each changing season!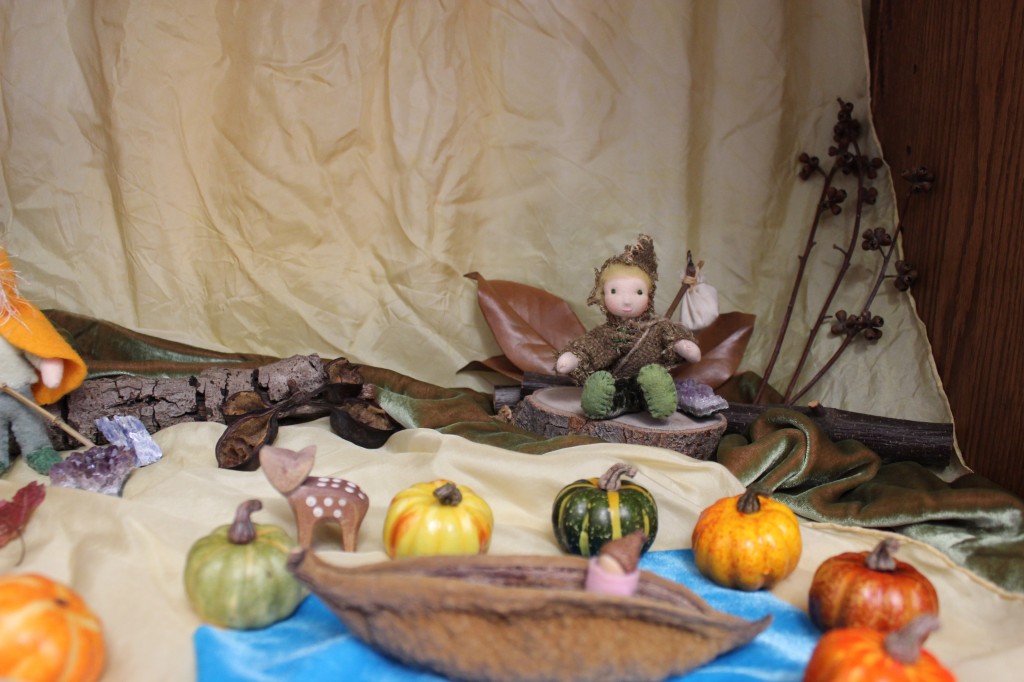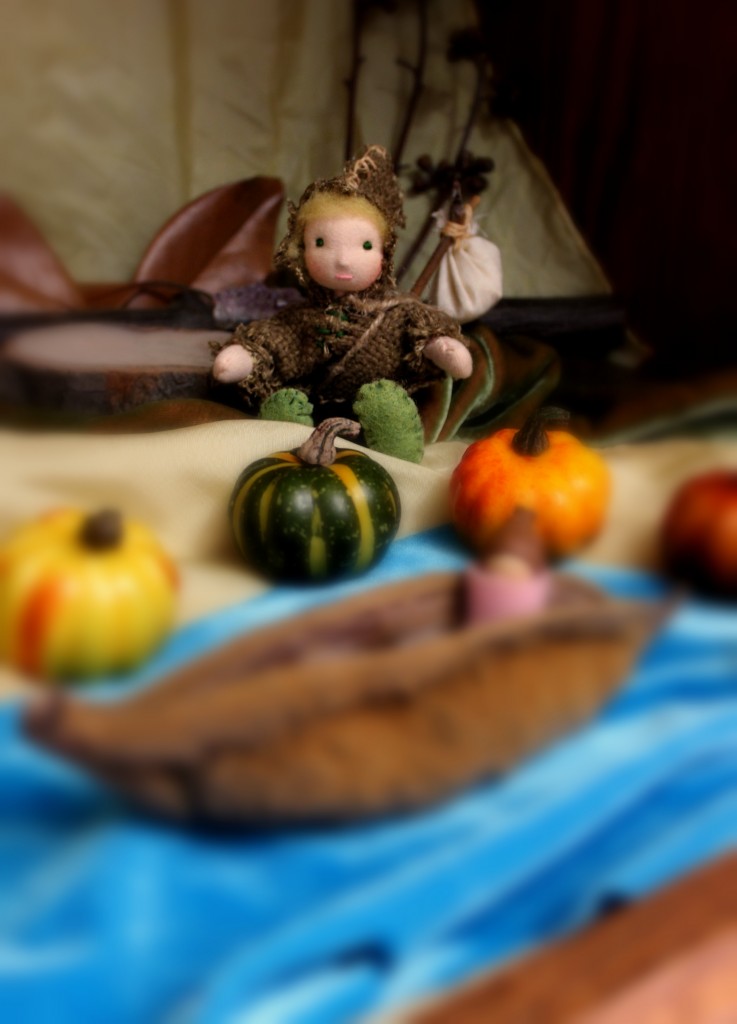 May your days be filled with joy and wonder, like the happy heart of our little wanderer.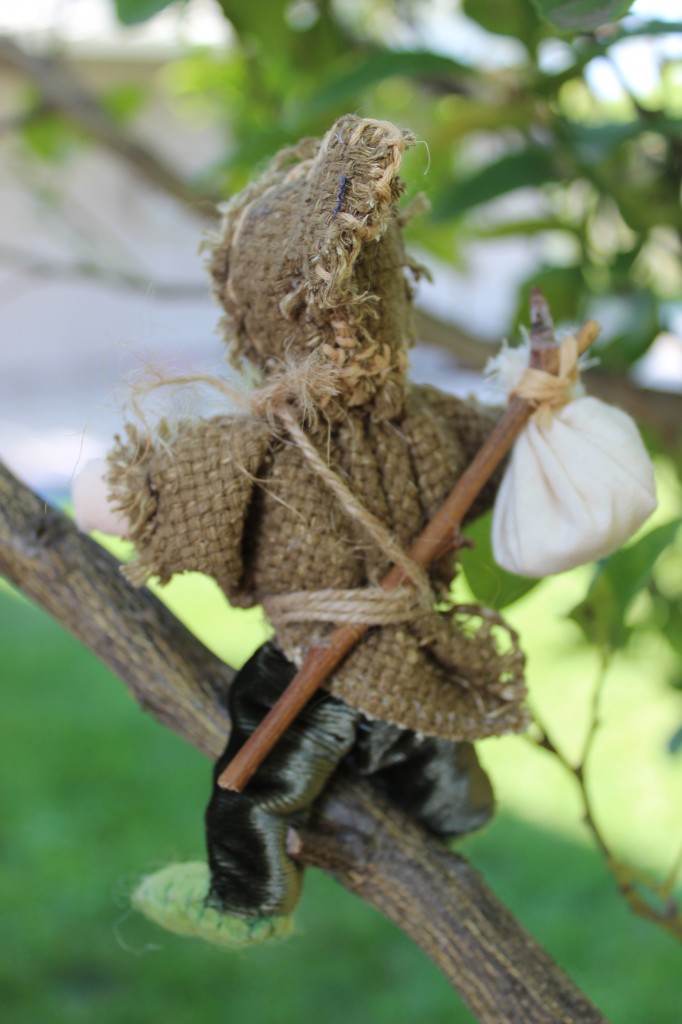 Russell the Root child is made with love and great joy by me with carefully selected materials, so that he would be a feast to the eyes and to the touch. This little one is 100% hand stitched. The face is needle sculpted and embroidered to show an innocent child face with a snub nose. His hair is made with hand dyed wool roving. He wears a tattered and torn hood and smock from 100% Shingu silk. his pants are made from smooth velour, a joy to the touch (rustling of crunchy
leaves). His shoes hand stitched with natural wool felt. He is stuffed with natural wool roving. Russell's belt and bolster are made from garden jute twine. His travelling bundle is wrapped with 100% cotton muslin, slung over on a wondrous twig found right here in the magnificent land of Costa Mesa itself!
Russell the Root Child met a lovely family on Saturday November 5, 2011, at the Waldorf School Fundraiser Bizarre Bazaar Silent Auction, and now he lives in Newport Beach, California with the family, a white puppy, a sunshine colored cat and some jewel colored fishes.
Waldorf Seasons Table Dolls by Castle of Costa Mesa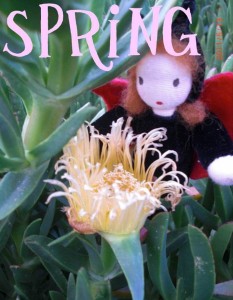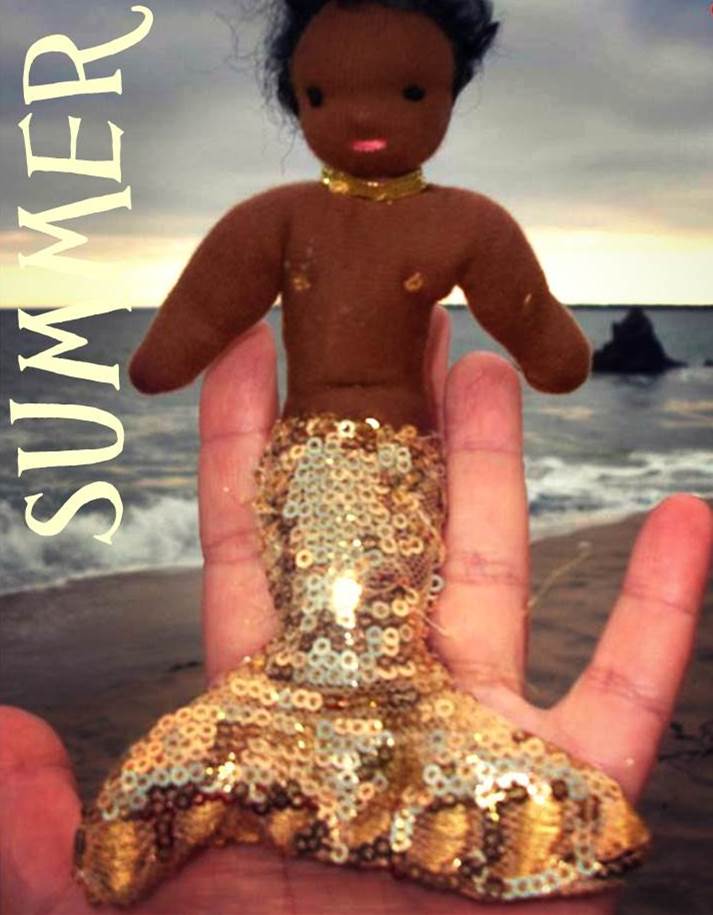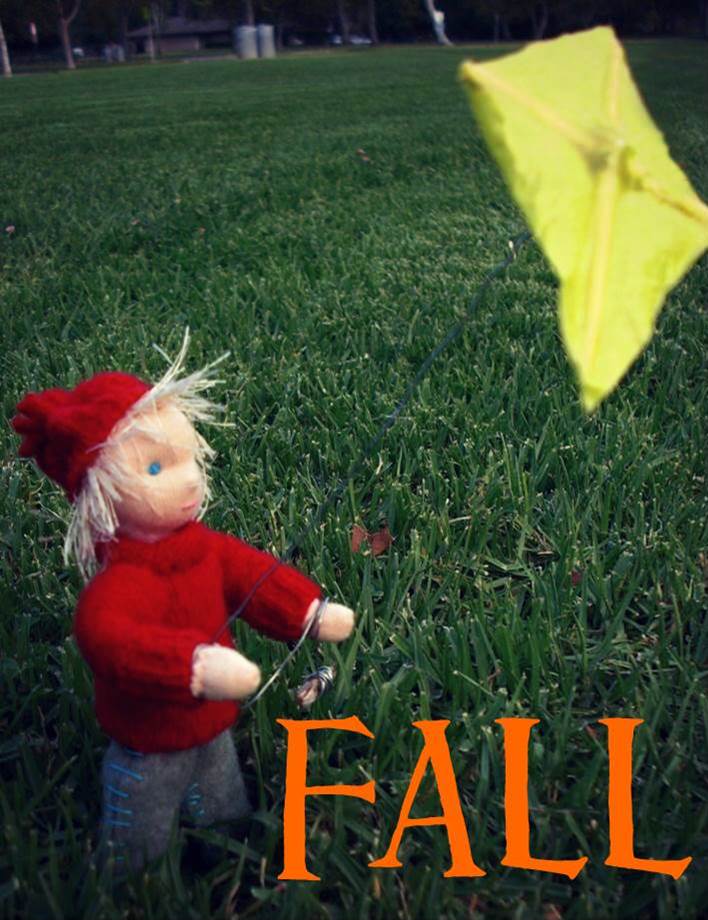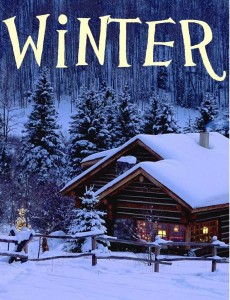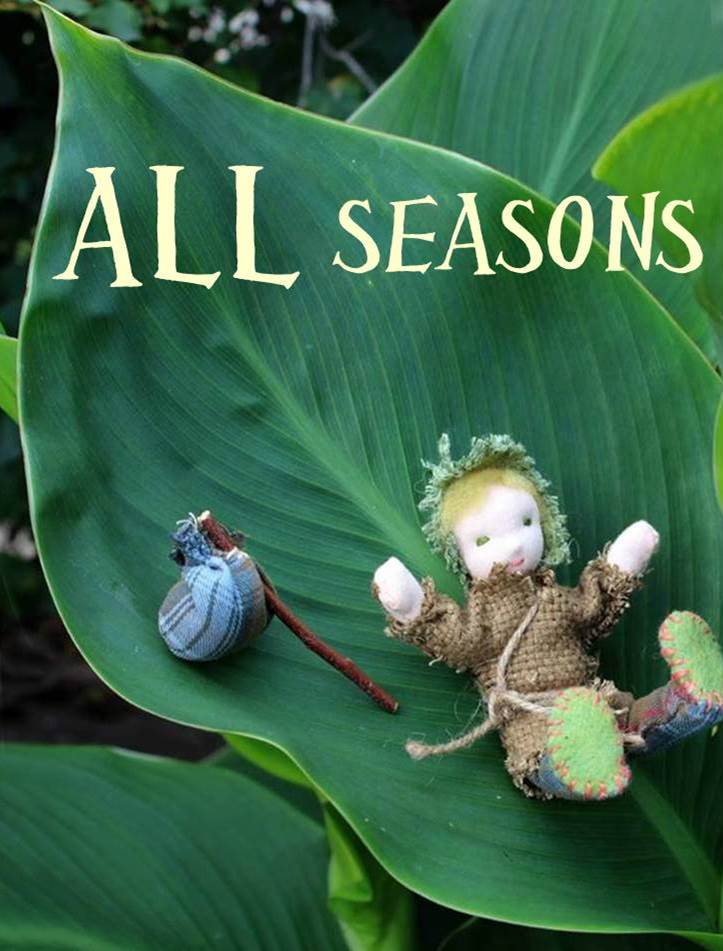 Castle of Costa Mesa's Etsy Store
Click on the image below to enter Castle of Costa Mesa Etsy store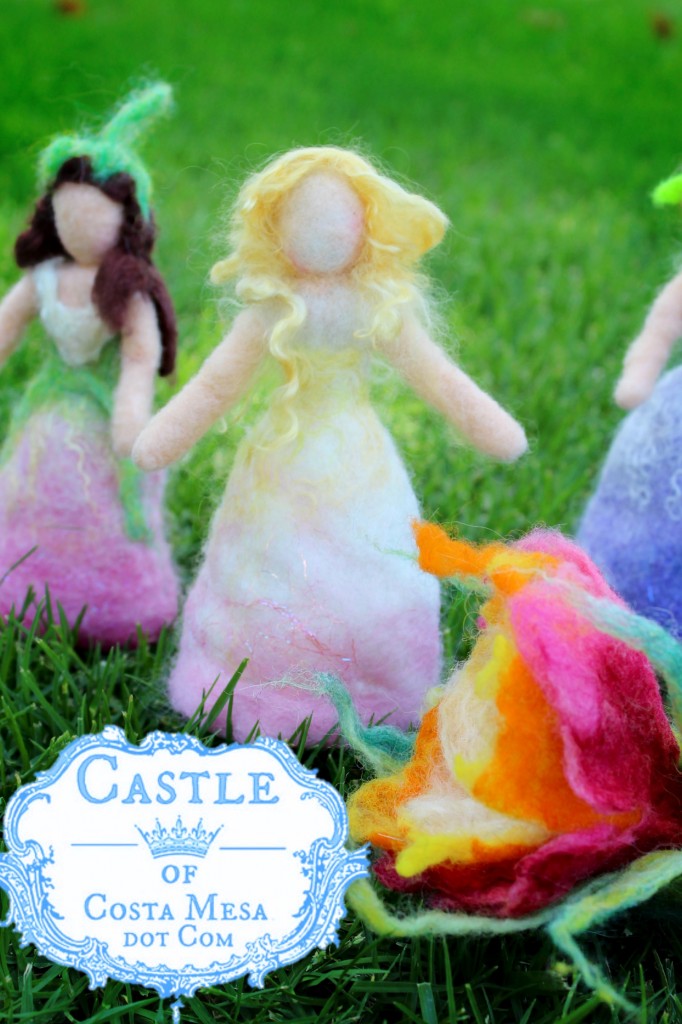 Click here instead view a gallery of my handmade dolls.
Castle of Costa Mesa Handmade Doll Giveaways

I give away my lovingly handmade dolls periodically. If you "Like" my Castle of Costa Mesa Facebook page, you will be notified of upcoming giveaways. Click here to view the list of my past giveaways. Perhaps the next winner could be YOU?
Photos from Waldorf School of Orange County Craft Group