Waldorf Nature Table Doll: The Wanderer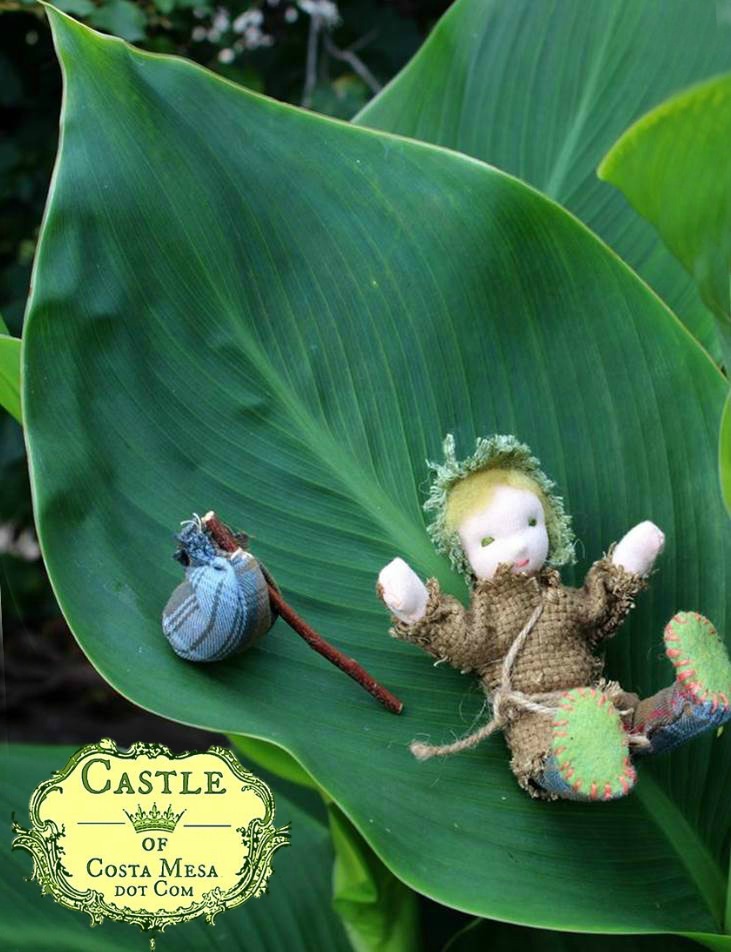 Whee!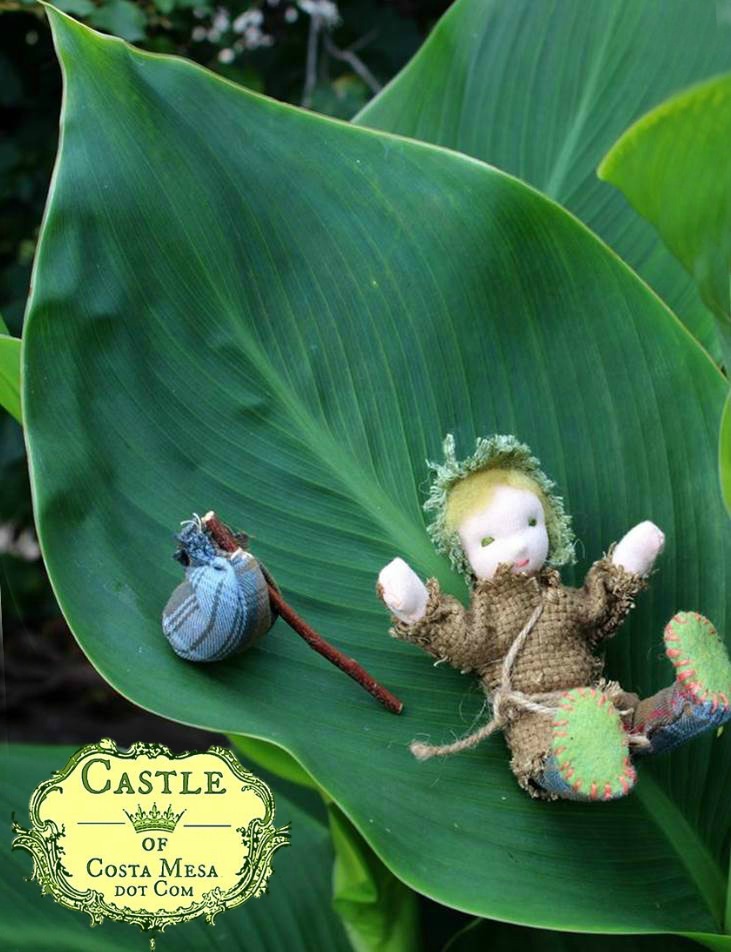 Here is a little wanderer doll for your Waldorf seasons / nature table. You may call him the "Wanderer". He loves to wander through nature throughout the seasons.
He loves to watch fruits ripening on trees…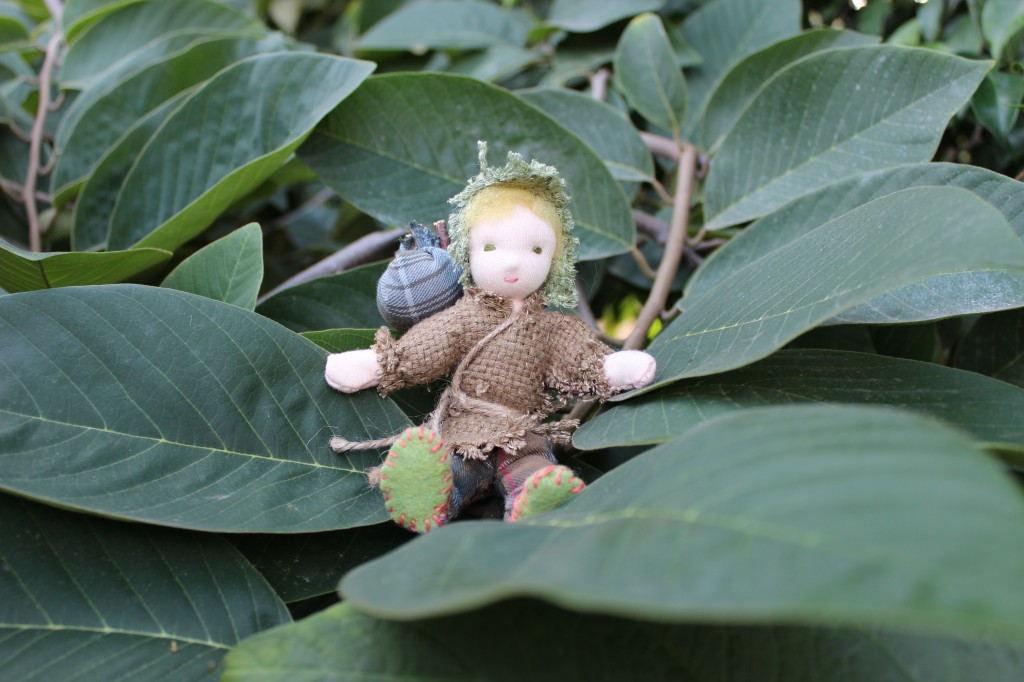 Here is the best spot hear and learn the latest bird songs.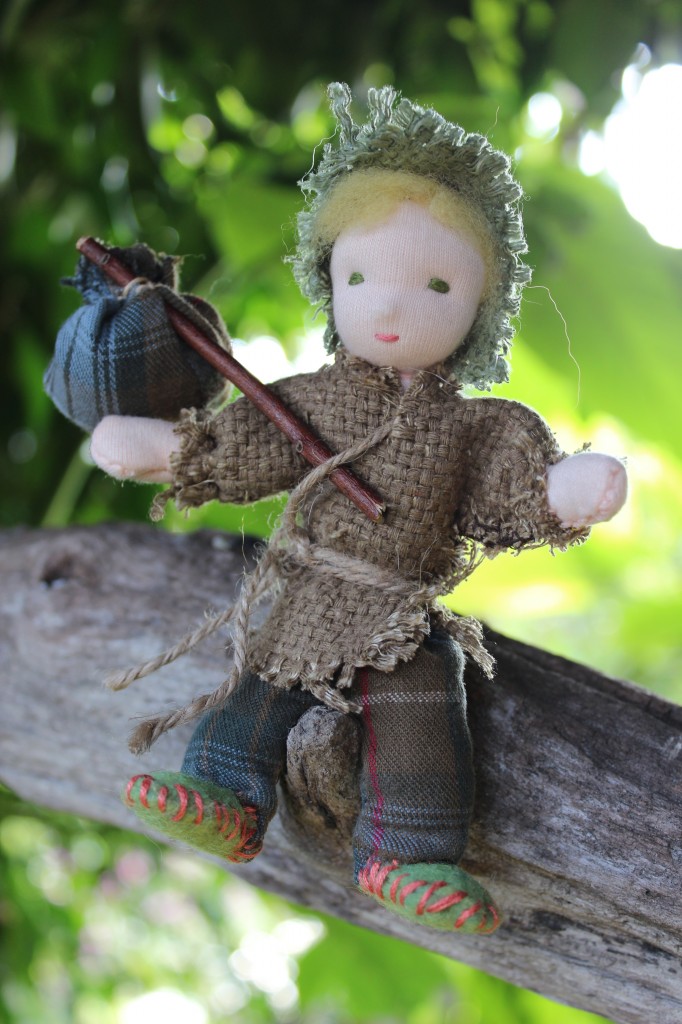 Time to collect some morning snack of delicious nectar!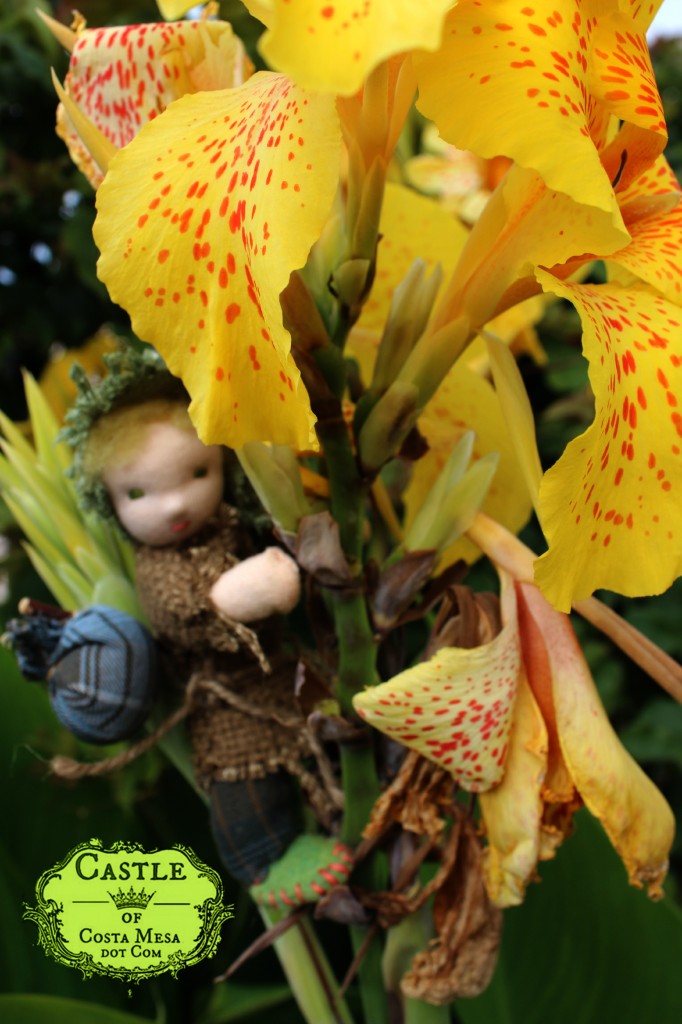 He is a busy little fella…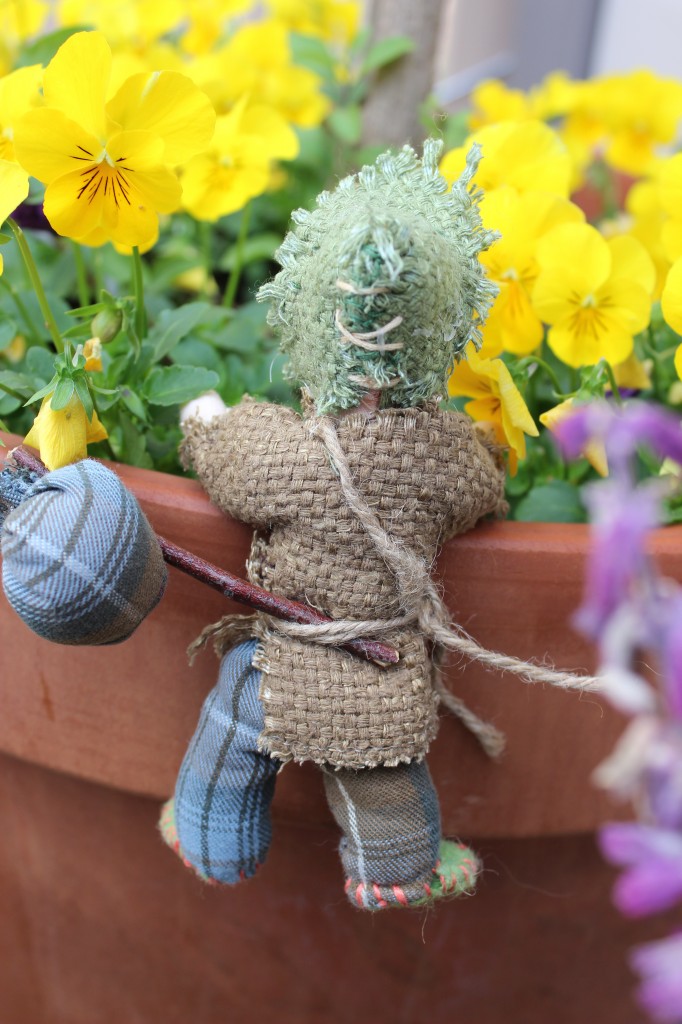 He wears a burlap looking smock that is (surprise!) made of soft, 100 percent shingu silk. His comfortable pants and the bundle are made from recycled 100 cotton fabric. His travelling bundle is sewn closed, not intended to be opened during play. Little Wanderer carries his belonging on a handsome bronze twig found fallen off a eucalyptus tree laden with seedpods. His belt and halter is made of 100 percent jute twine. This little ones is made with much love and joy from the most lovingly selected materials.
He is the size of my palm!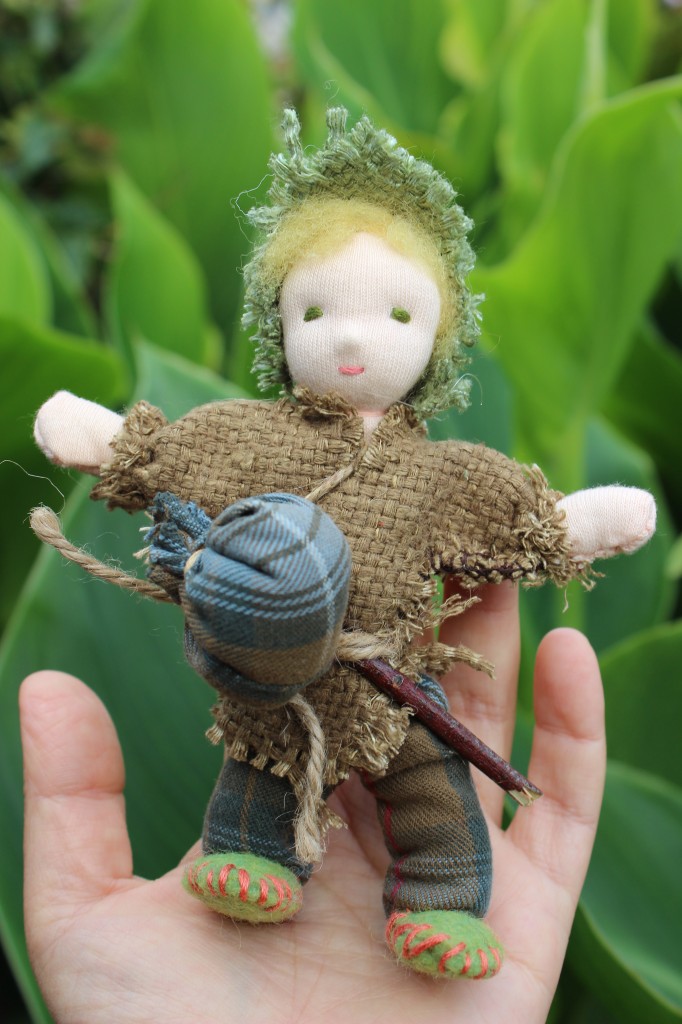 November 2011
This Wanderer boy is featured on Etsy.com.
The photos were taken in the lush tropical rainforest in the secret garden by The Company of Angels store at the Waldorf School of Orange County!
Waldorf Seasons Table Dolls by Castle of Costa Mesa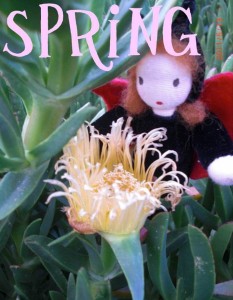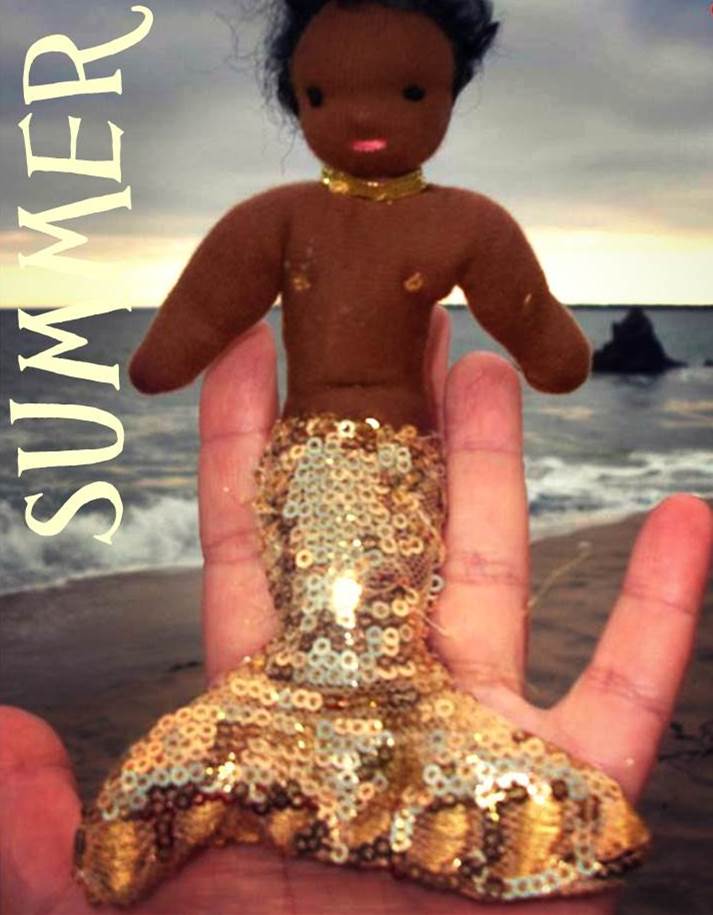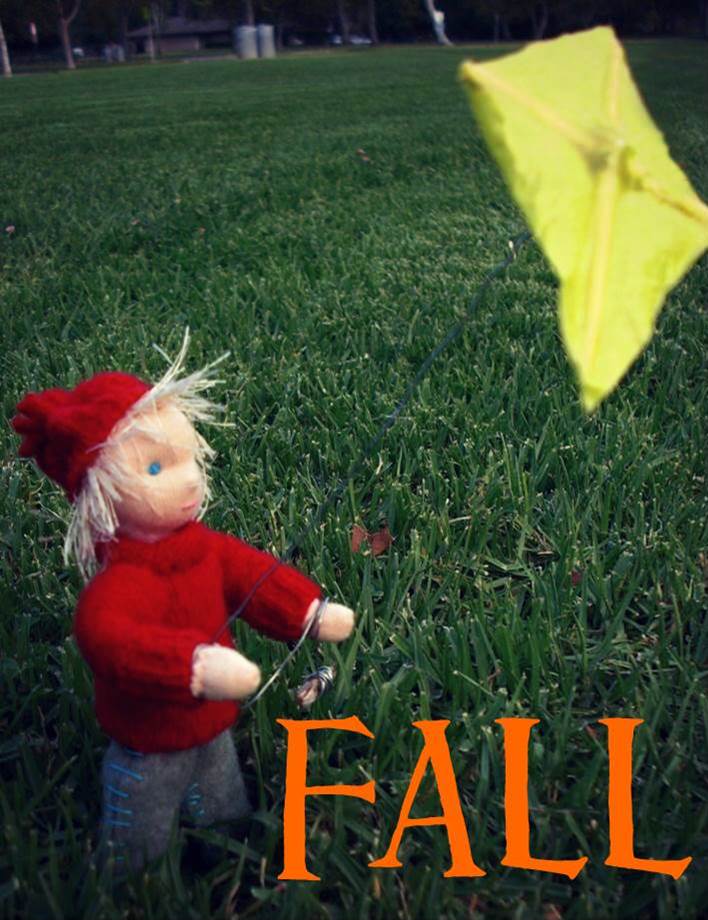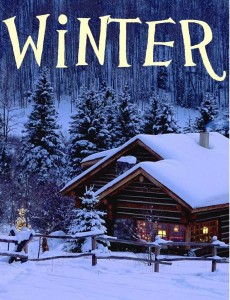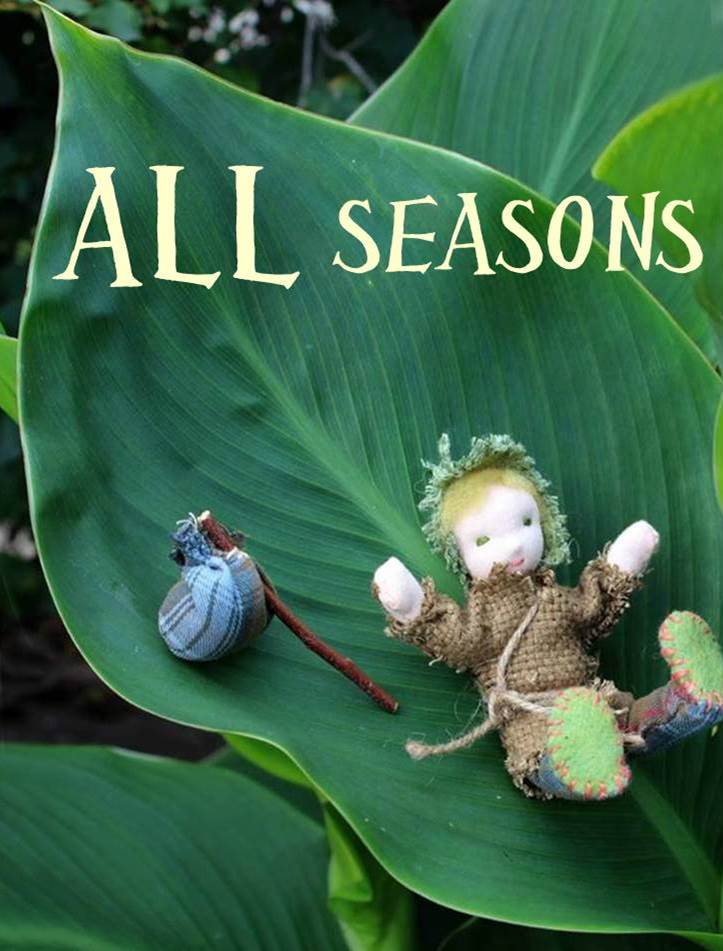 Castle of Costa Mesa's Etsy Store
Click on the image below to enter Castle of Costa Mesa Etsy store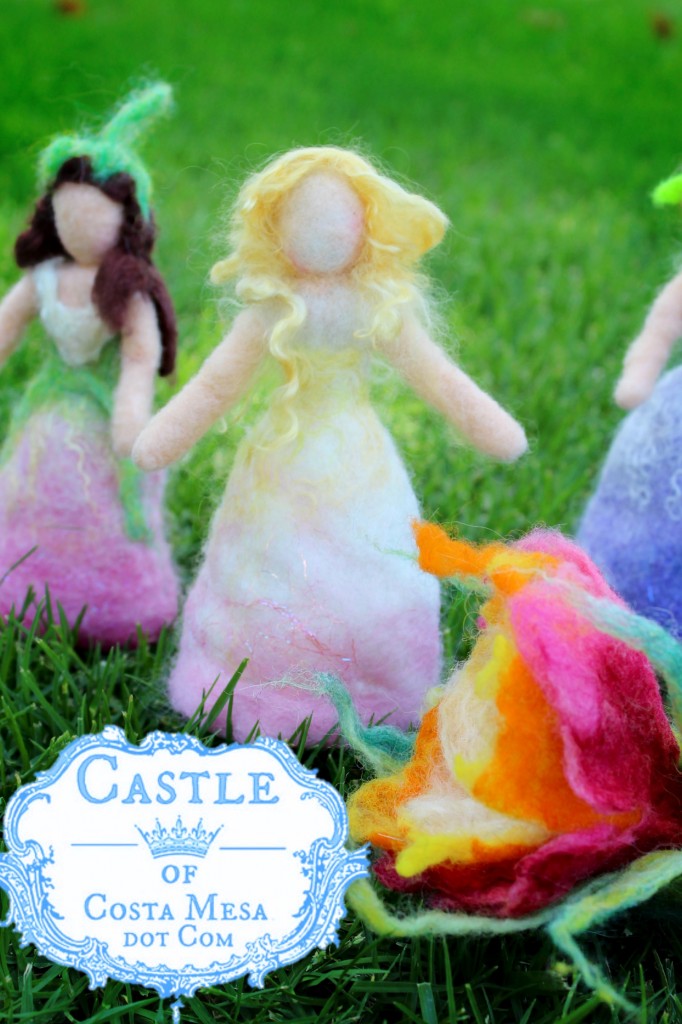 Click here instead view a gallery of my handmade dolls.
Castle of Costa Mesa Handmade Doll Giveaways

I give away my lovingly handmade dolls periodically. If you "Like" my Castle of Costa Mesa Facebook page, you will be notified of upcoming giveaways. Click here to view the list of my past giveaways. Perhaps the next winner could be YOU?
Photos from Waldorf School of Orange County Craft Group