Little Boy Flying a Kite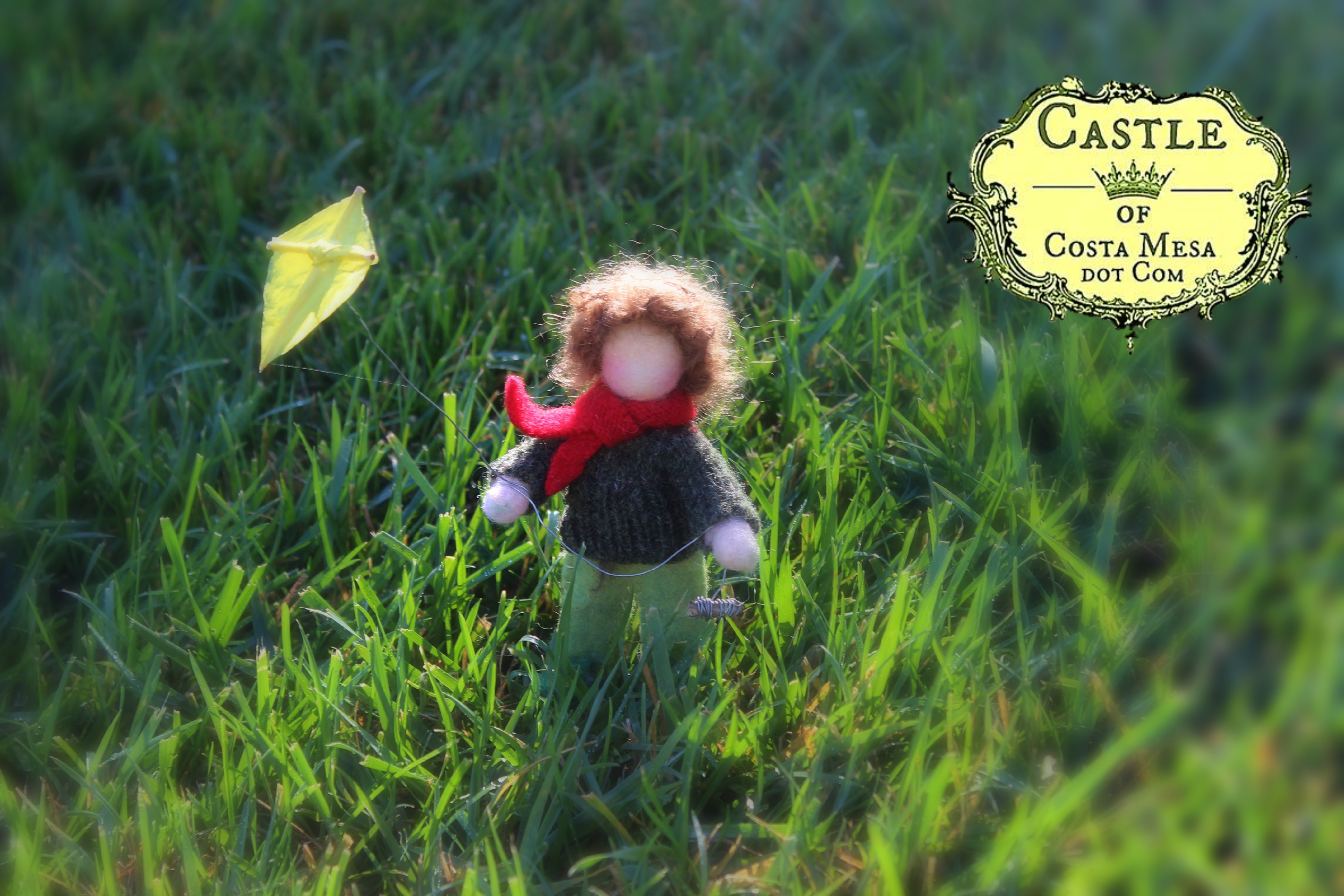 Oh! How the winds pick up my kite so high!
Summer is slipping away and autumn brings us the cold winds.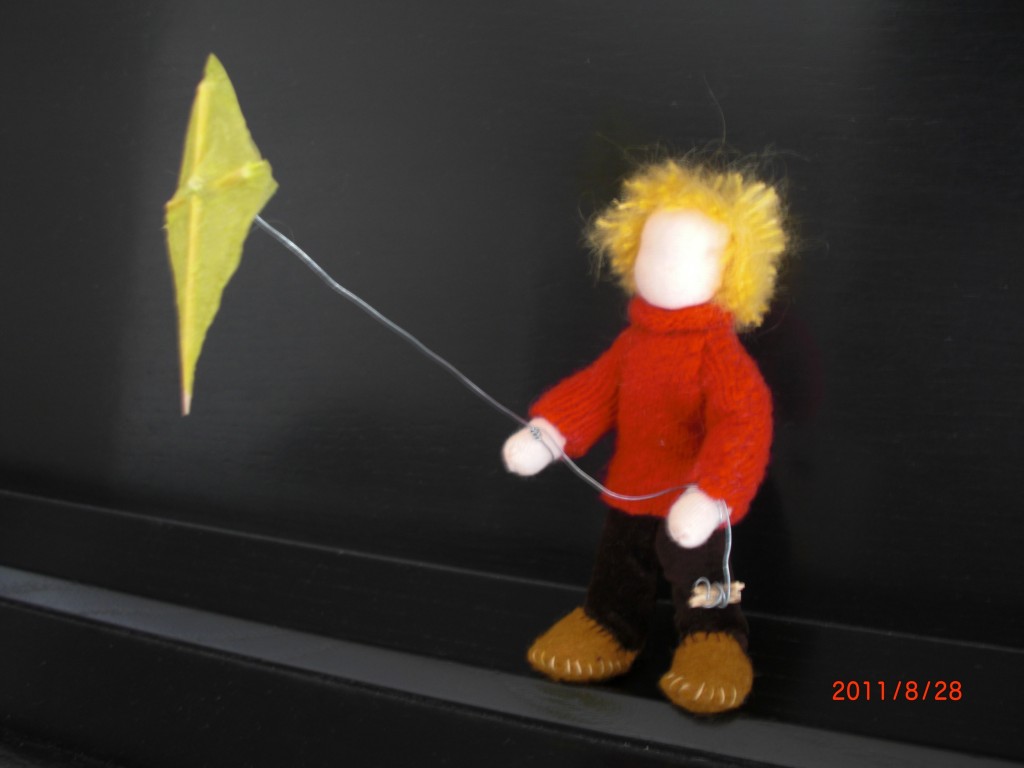 September 2011. The little boy in with shaggy hair wearing a red lambswool sweater with a kite went to live on the Fall Seasons Nature Table in the First Grade Classroom of Miss Trudeau. He gets to be in the company of 31 first graders as they start their exciting new school year.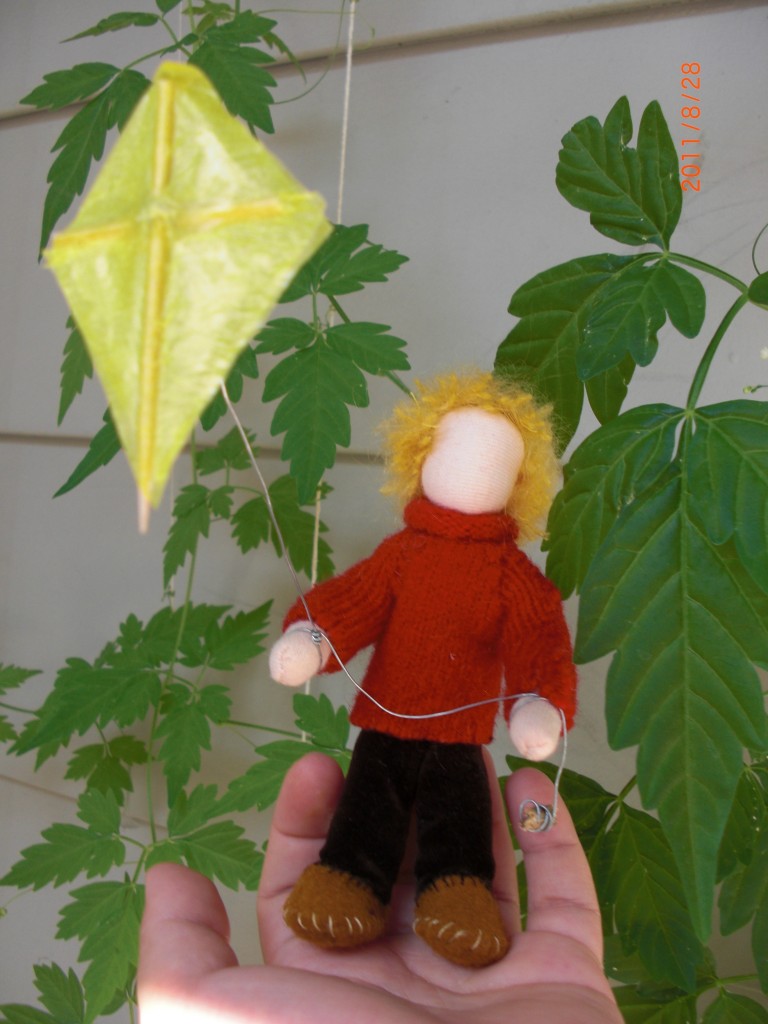 September 24, 2013. Here's another kite boy that I handmade as a gift for Ms. Lorri's First Grade Classroom this year.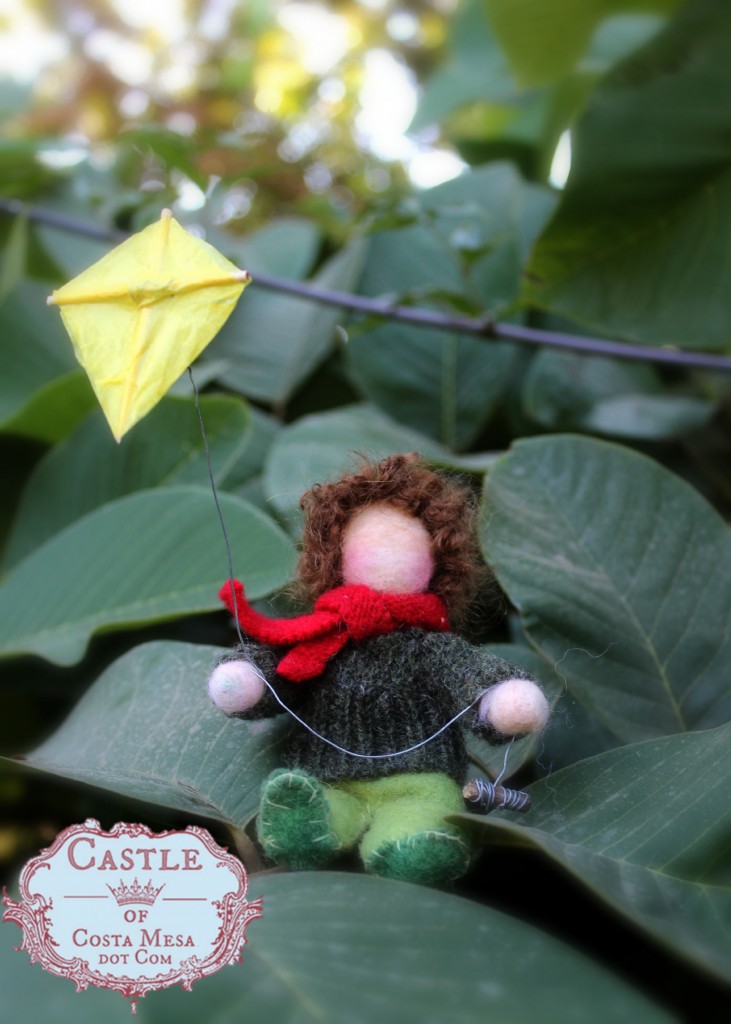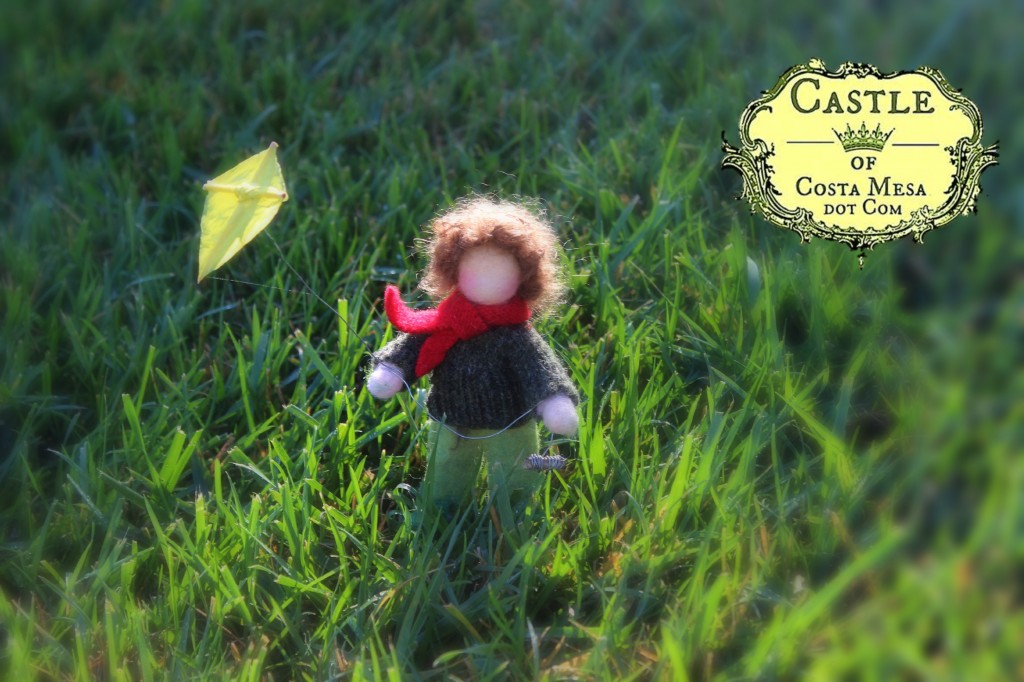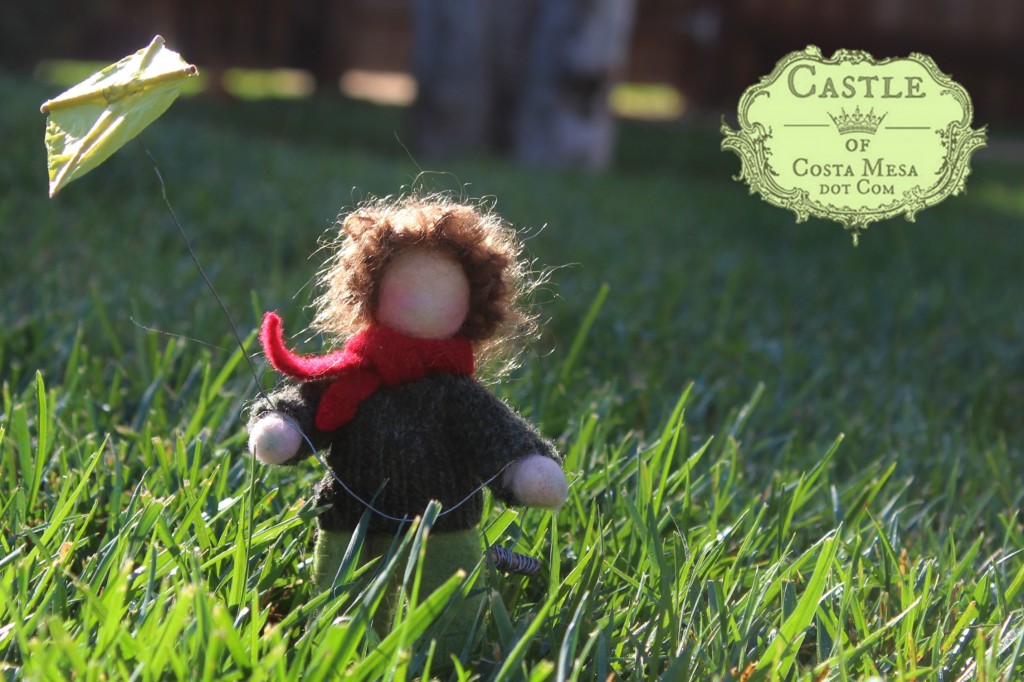 My Other Seasons Nature Table Dolls