Luke's Little Kite Boy
What do you love most about Fall? The little kite boy smiles, already lost in the happy answer.
I love the wind! I love my yellow kite with three yellow ribbons trailing behind.
I love playing out in the open! I keep my warm lambswool hat and sweater on, so mom will let me play out here longer.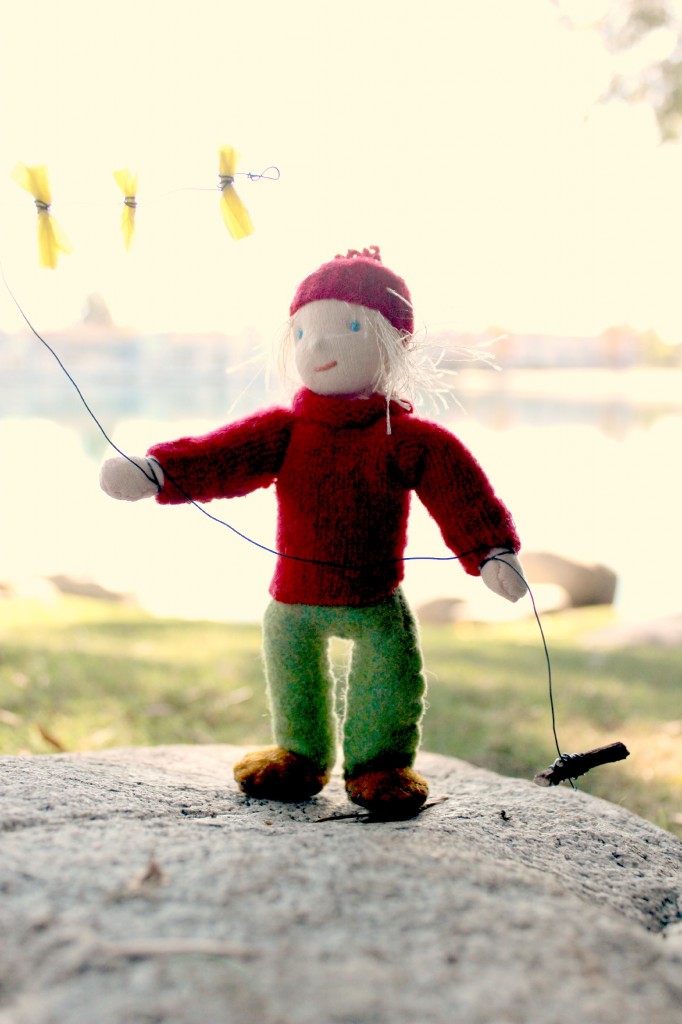 red 100 lambswool sweater and hat are made from a beloved recycled lambswool sweater of a child.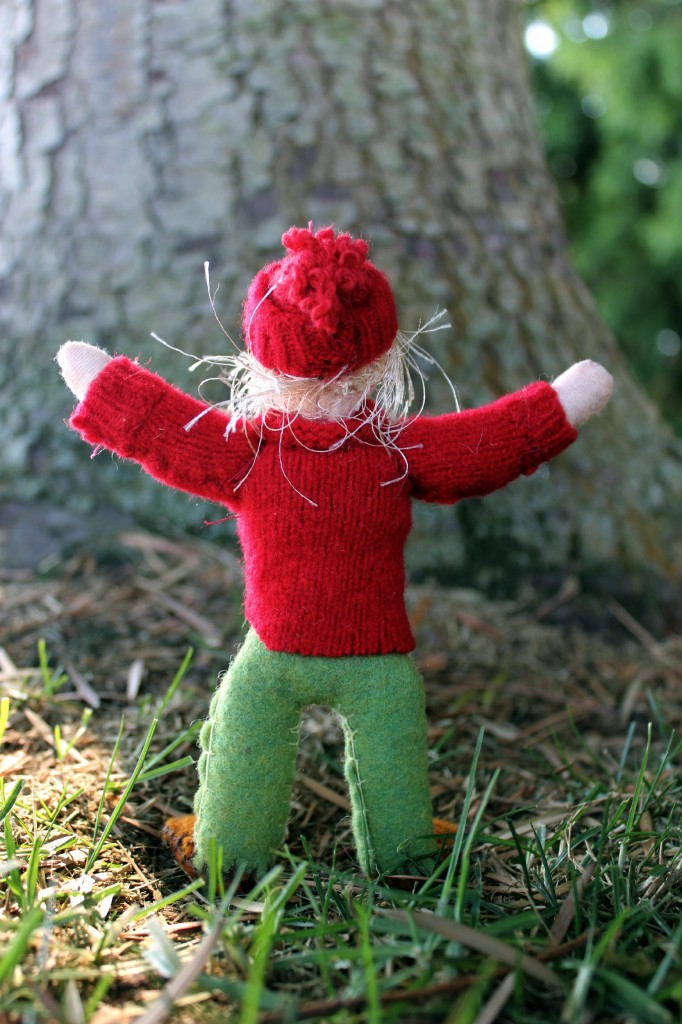 When I am tired, I sit down and rest. My kite lying quietly next to me on the grass.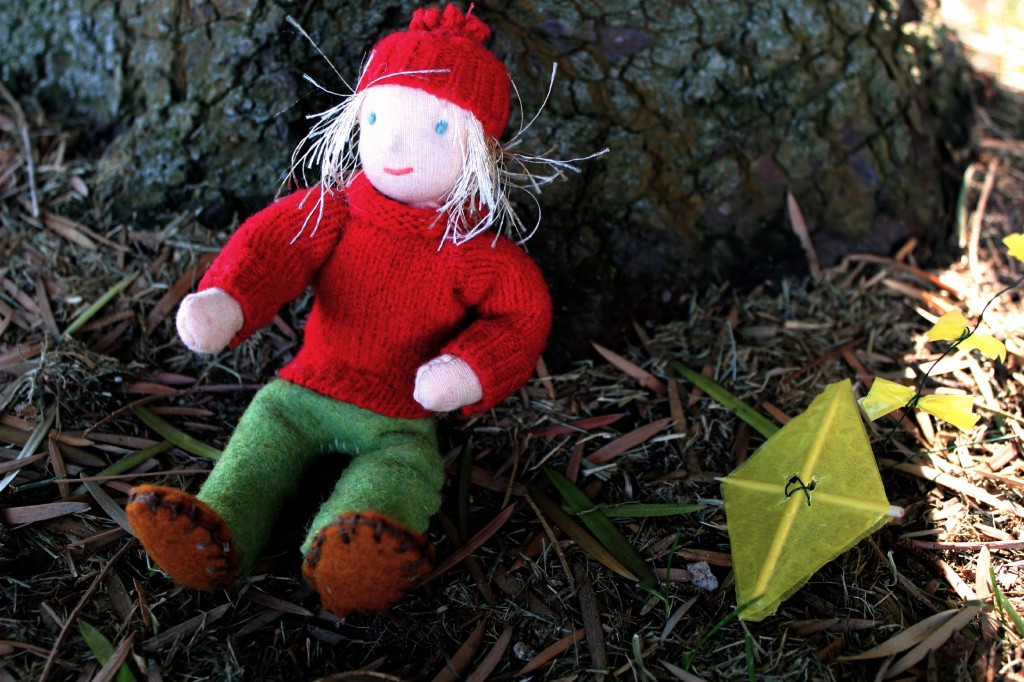 The little one is enjoying the very last itty bitty bit what was left of summer. The winds bring news of the colder days ahead…
…where the impatient night spills out into the day.
Warm and snug, the little boy is dressed ready for the Winter Celebrations.
I finished making this little one on November 12, 2011. He was sold on etsy.com on November 15, 2011.
Return to Waldorf Seasons Nature Table Dolls