Waldorf Fall Seasons Table: Kite Boy with Red Lambswool Sweater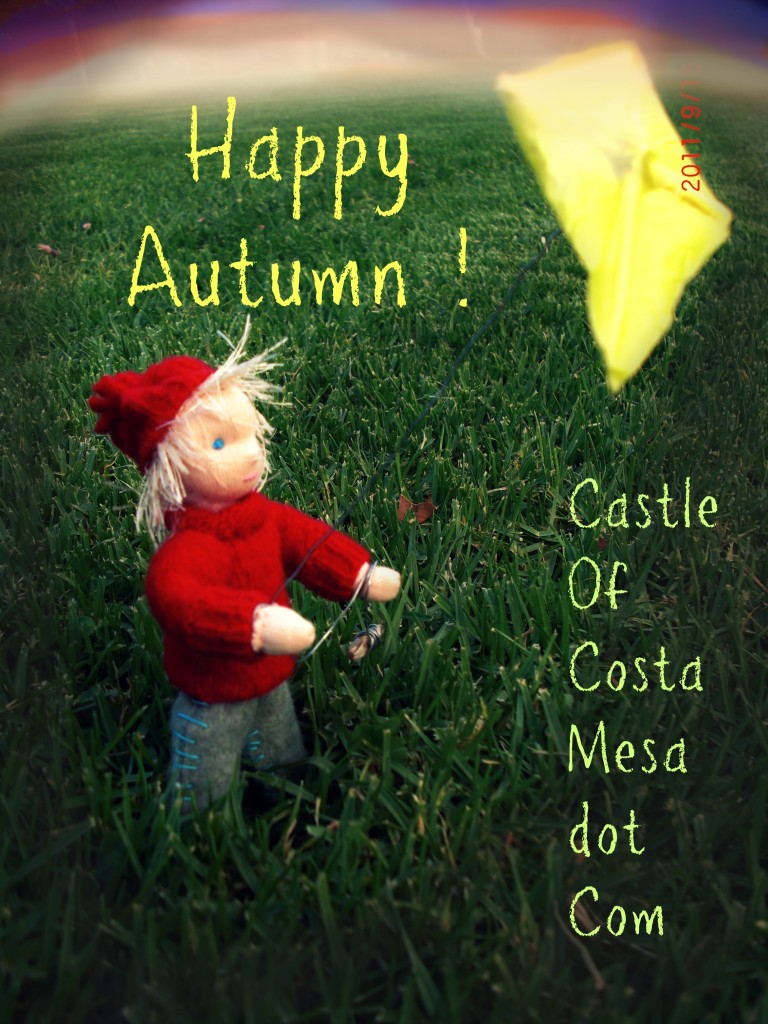 Oh! How the wind picks up my kite! Summer is slipping away and fall brings the cold winds. The little kite boy is filled with wonder over a soaring kite.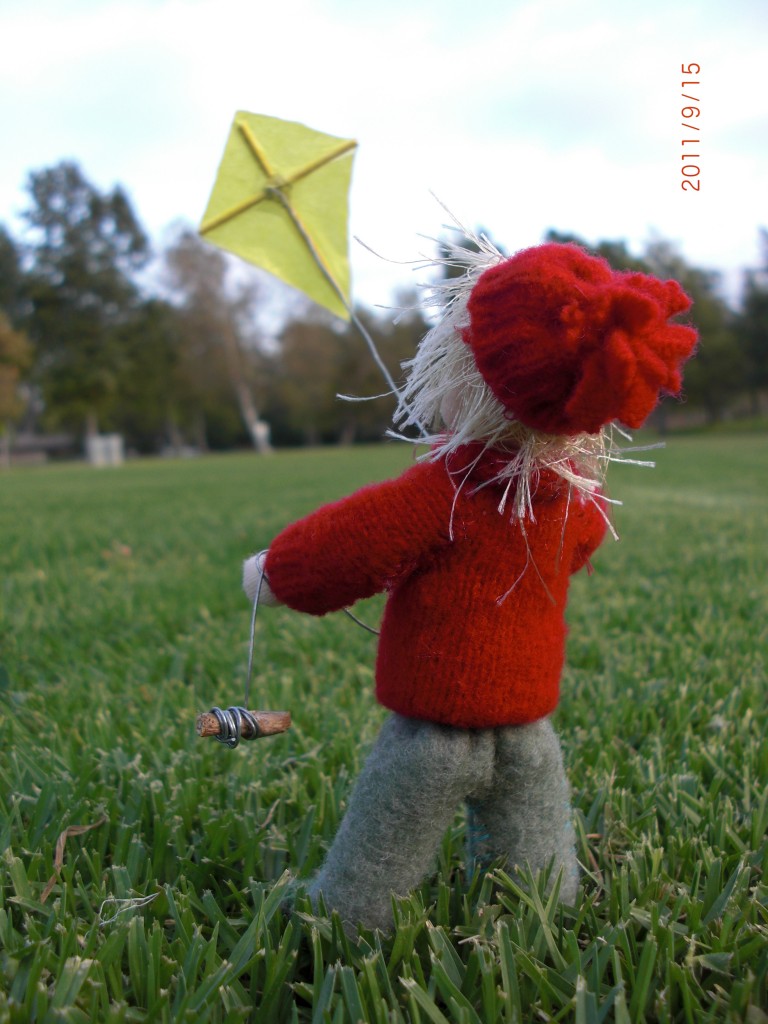 He loves spending hours on the Fall Seasons Nature Table just playing with his kite, his hair in windswept abandon, as he clings on to the playful days of summer.
This doll is handmade with much love and care. His face is embroidered. He wears a warm sweater and cap from a recylced 100% lambs wool sweater.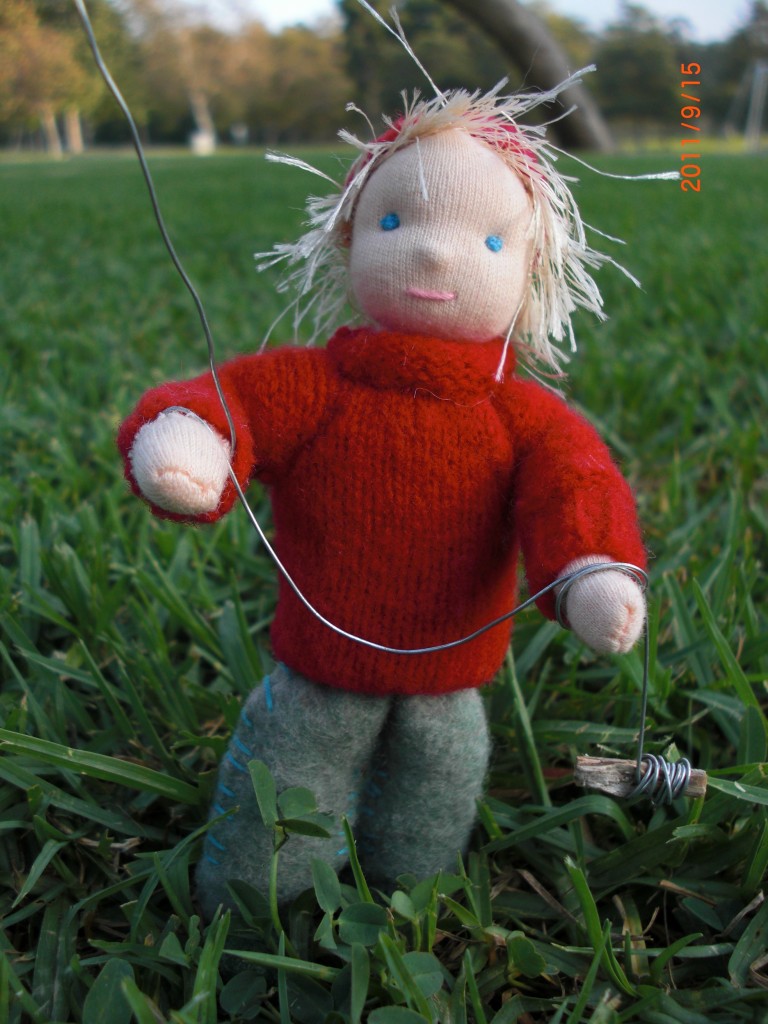 His pants and shoes are of wool felt specially hand dyed by Christine Newell, the renown Waldorf doll maker. His skin was made from 100% cotton fabric. He is stuffed with sheeps wool roving. He wound his kite string around a twig found right here in beautiful Costa Mesa.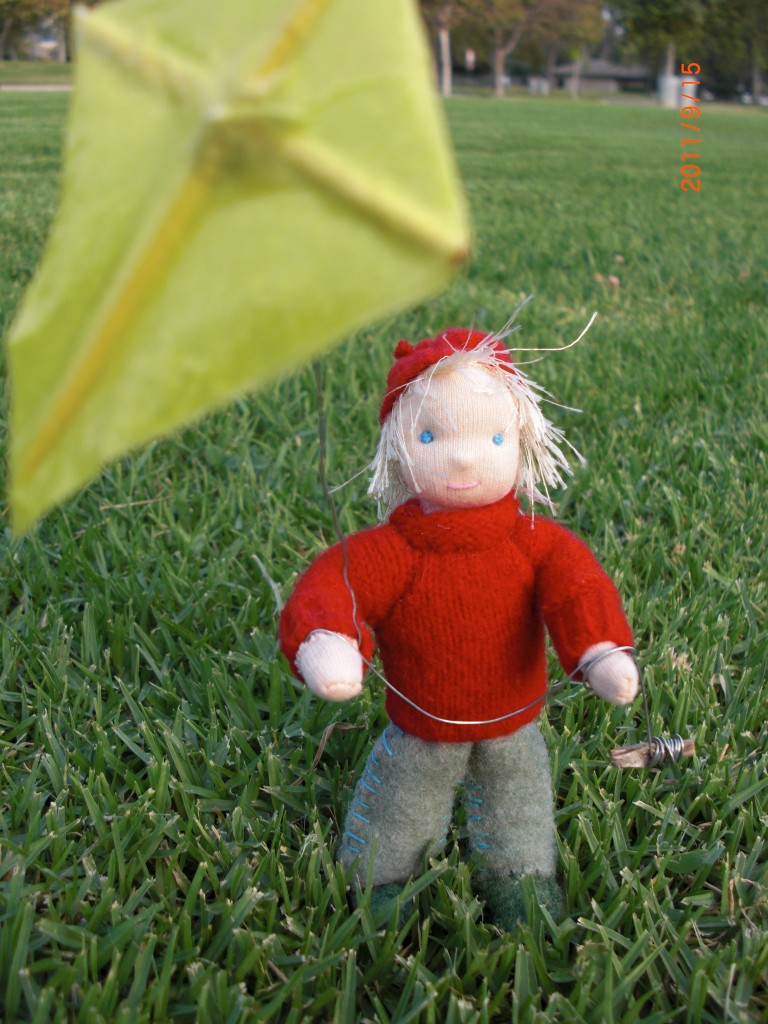 The wind lifts…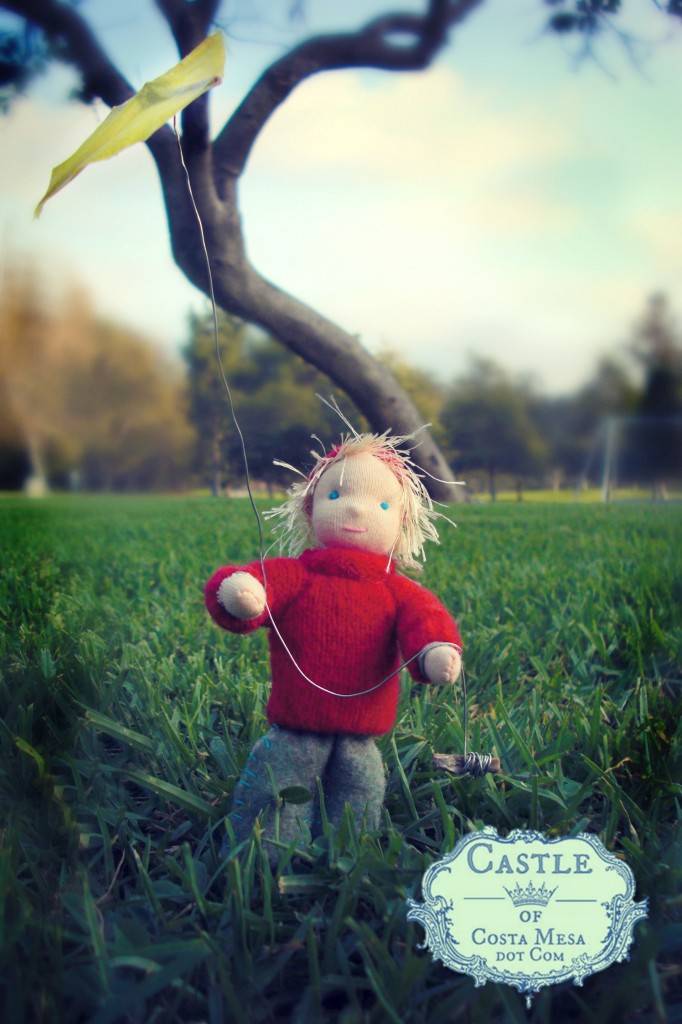 … and lifts.
Little boy and his kite met a friend on etsy.com in October 2011. Since then, he traveled from Costa Mesa, California to live in beautiful Lunenburg, Canada!
The Raid of Lunenburg (1782) by AJ Wright.
He will be visiting 1st and 2nd graders especially around Michaelmas when the story of the Kite (from the Festivals, Families and Food book) is read to them.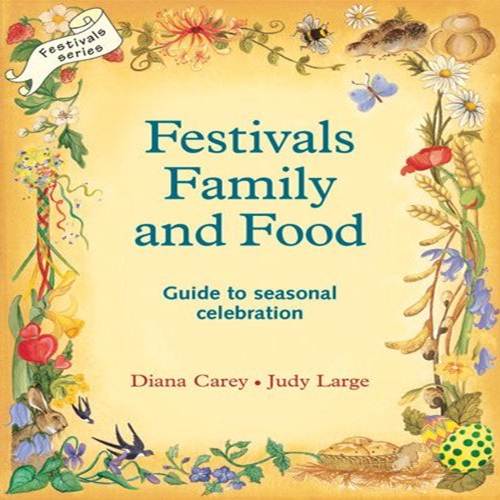 Stay warm and be enchanted by the winds! Blessings to your Autumn!