African Merprince Koudou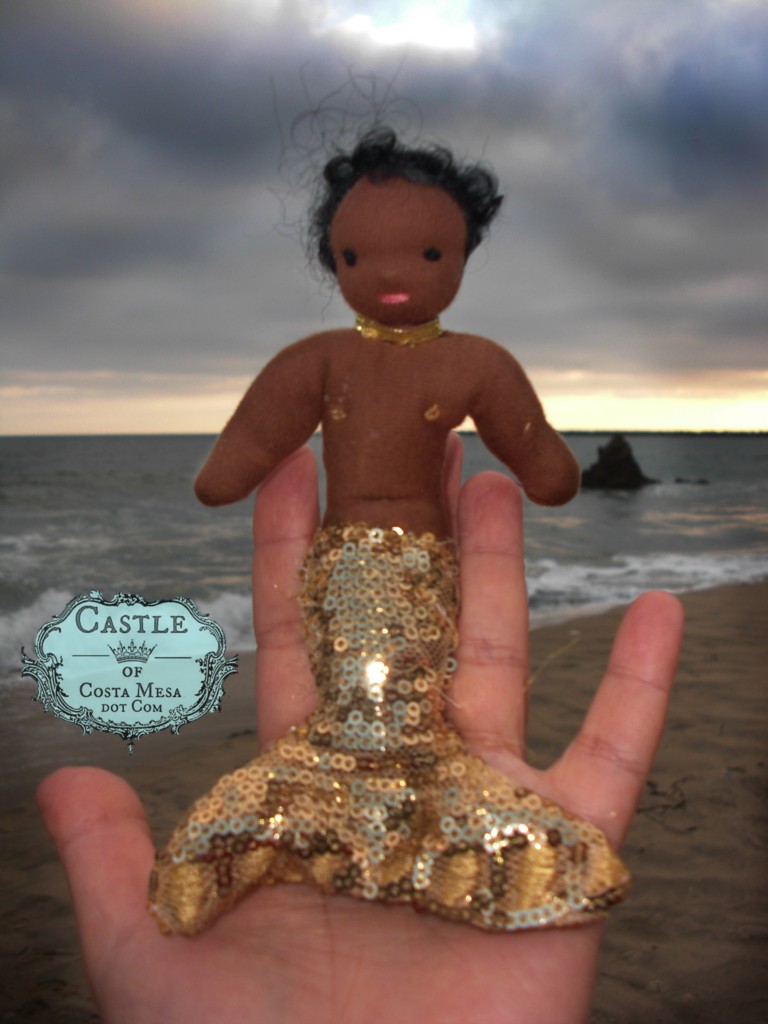 Castle of Costa Mesa Etsy shop
The Little Mermaid prince Koudou. We just call him the merboy. He loves traveling and exploring new places. He is the crown prince of a colony of merfolk off the coast of West Africa.
Here he is, our little African Mermaid prince boy, beached on the shores of Corona Del Mar. Wrapped with seaweed at that!

Let me pick you up…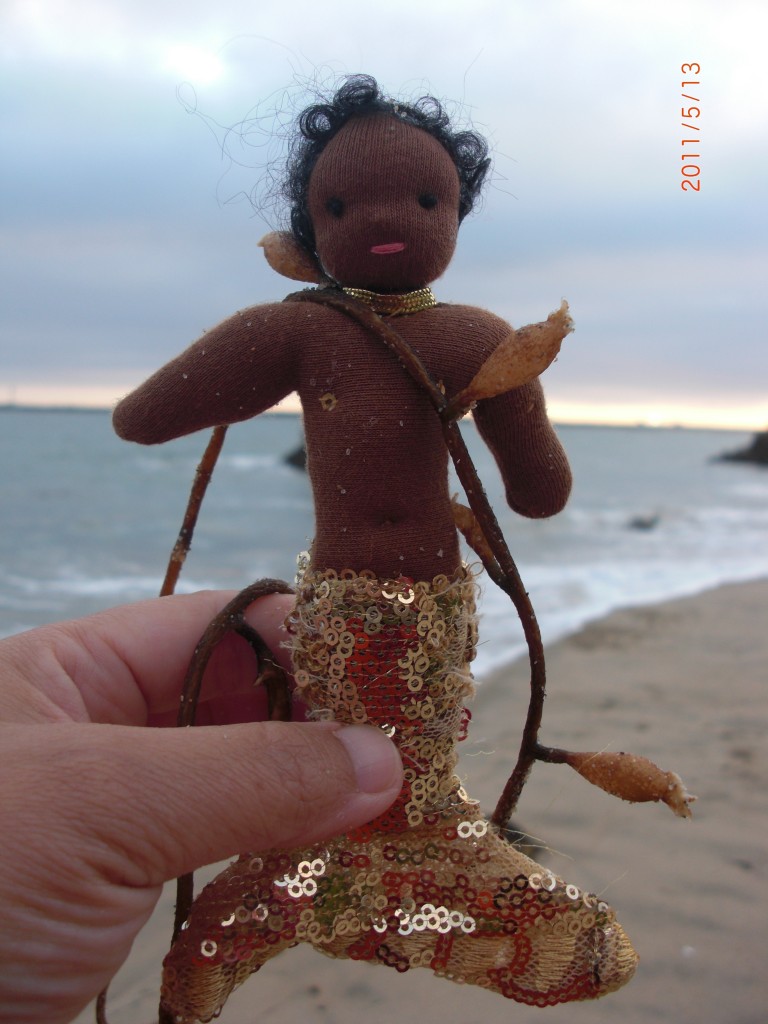 I carefully removed the seaweed.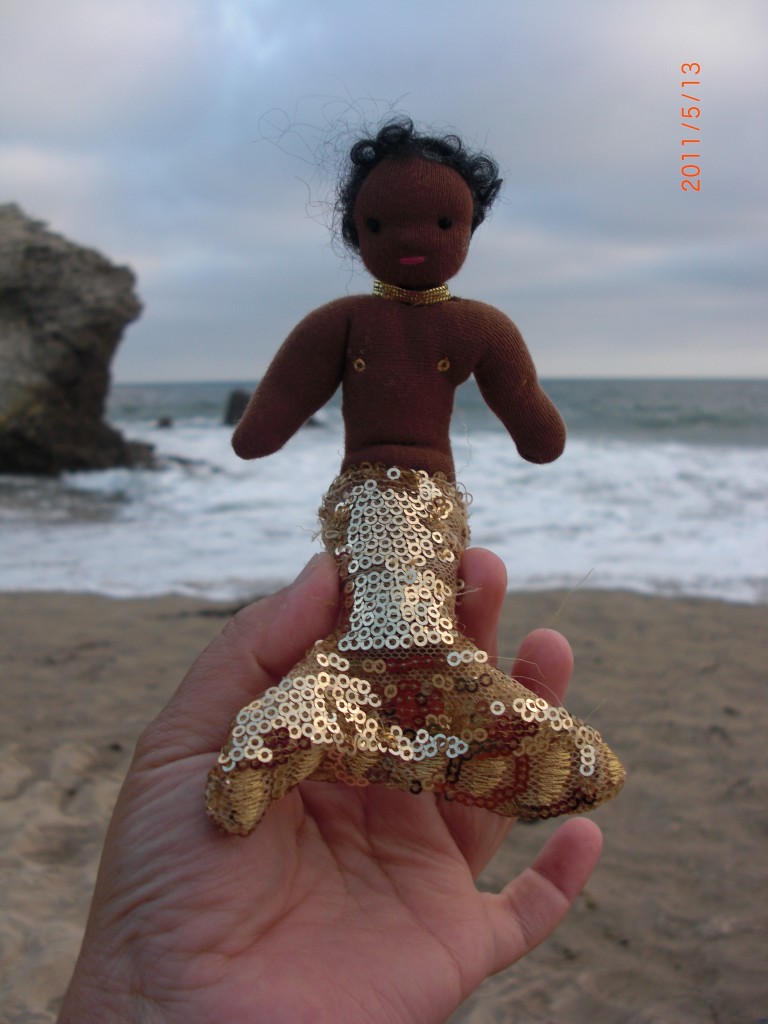 Lo and behold! How he shines in the evening sun of California!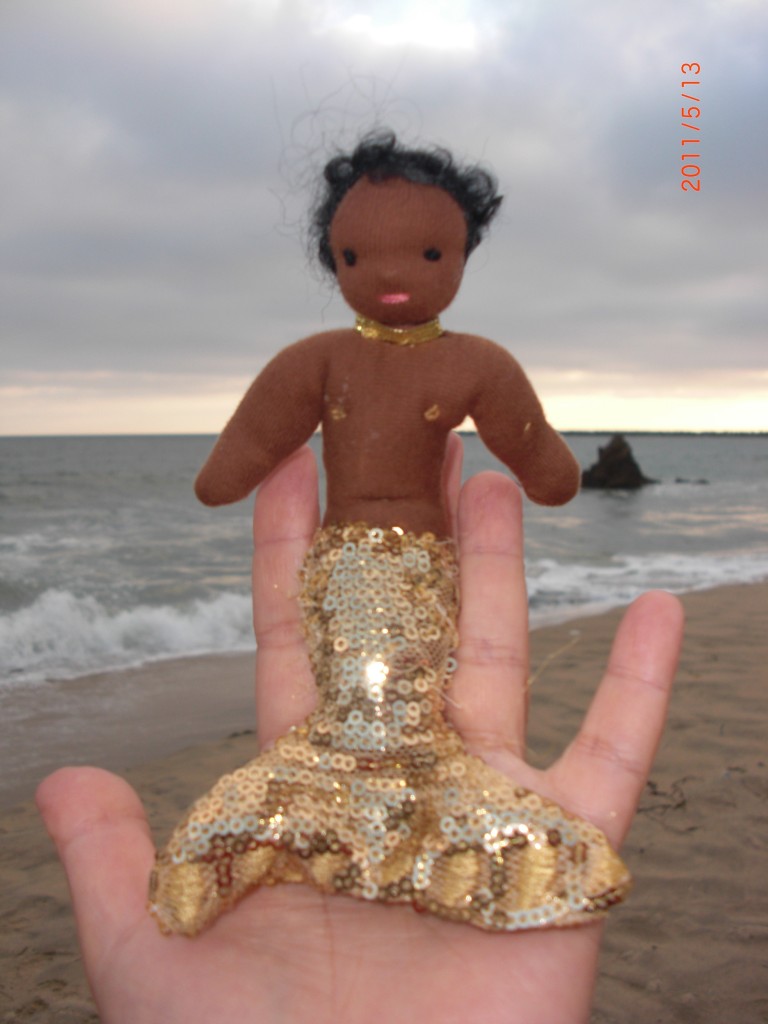 You may purchase this mermaid and his family on Castle of Costa Mesa Etsy shop here: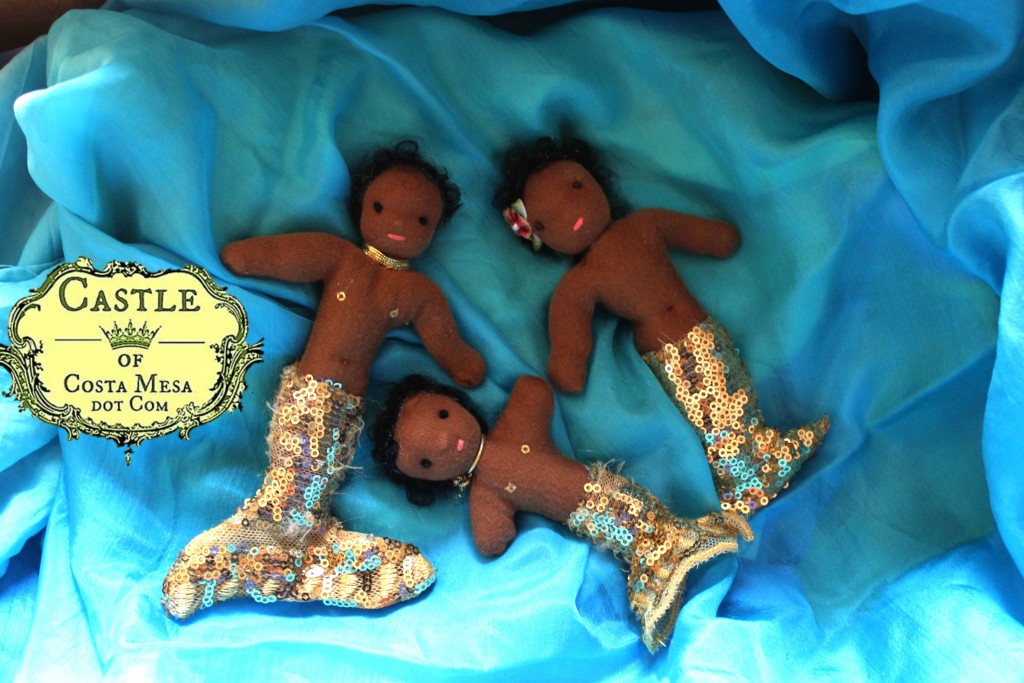 August 2012 Back Bay Nature Preserve
The African mermaid family on vacation.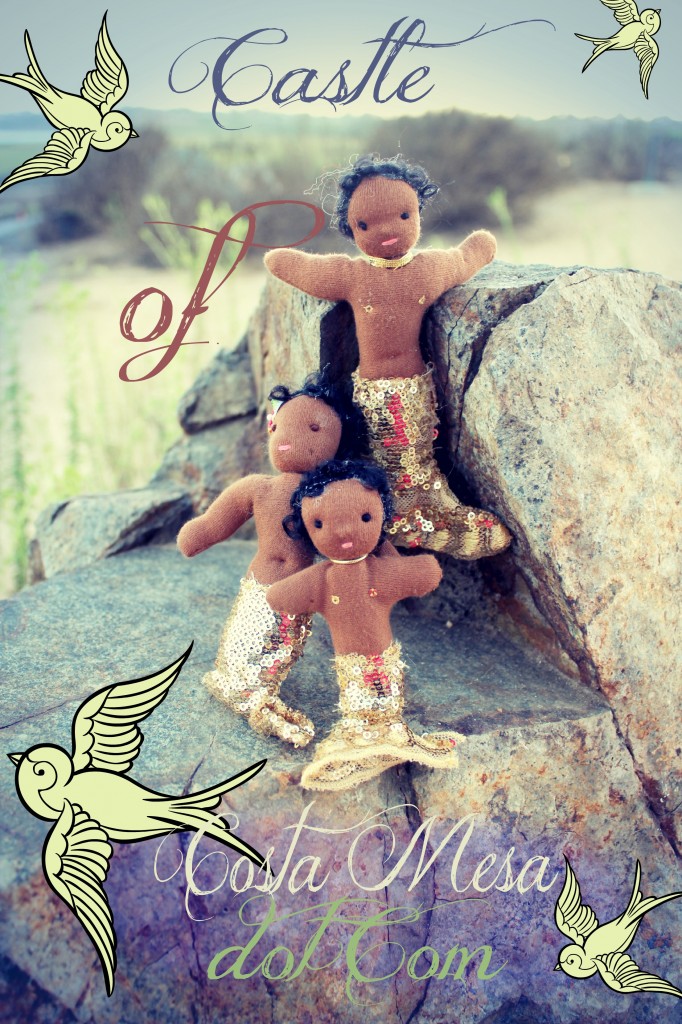 Second Grade Spanish Class Mystery Bag
November 30, 2012. Nunu has been waiting with excitement all year for her turn to bring home the "Mystery Bag" from Maestra Rosio's Second Grade Spanish class. Finally this week, it is her turn to bring home the "Mystery Bag"!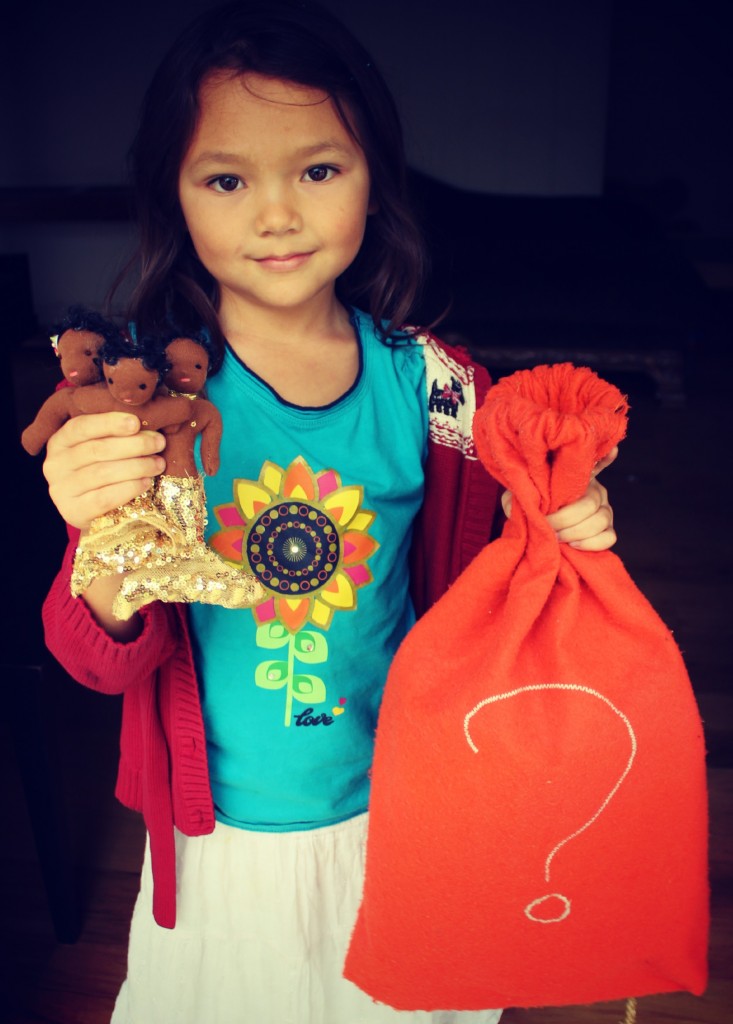 "My friends will never guess I have a family of mermaids, African mermaids, in this mystery bag!" Little Nunu anticipated happily.