Mondine the Mermaid
Here is mermaid Mondine enjoying the warmth of the Corona Del Mar sun.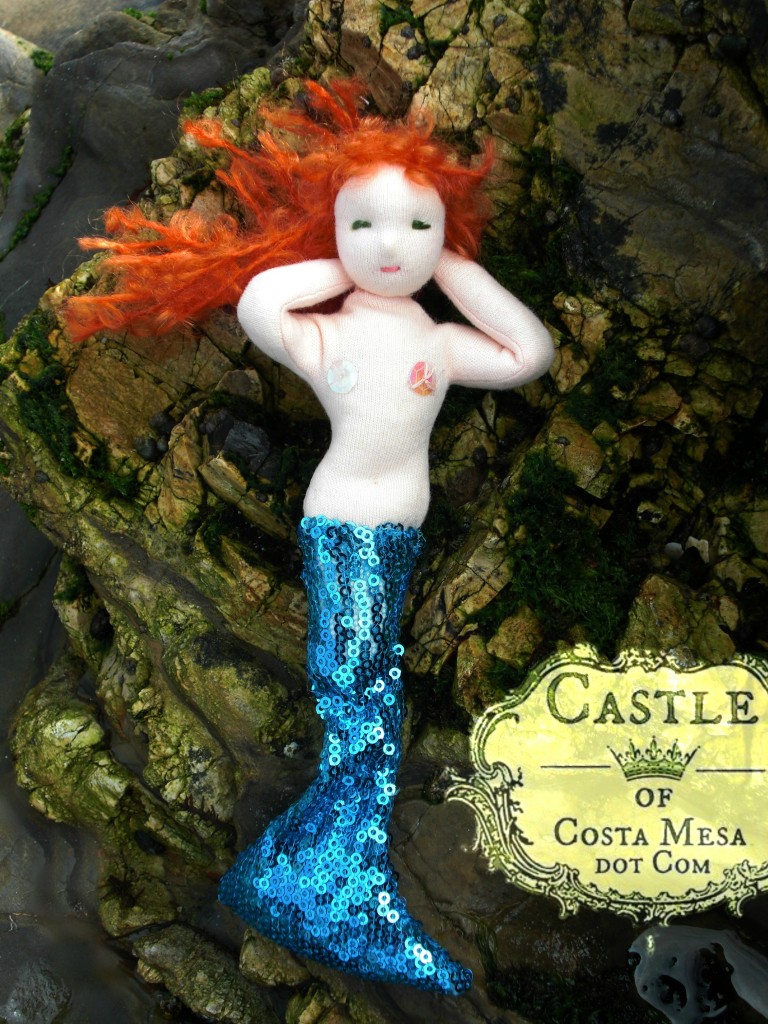 Mermaid Mondine and friends, venturing up the shores of Corona Del Mar, not far from the Castle of Costa Mesa.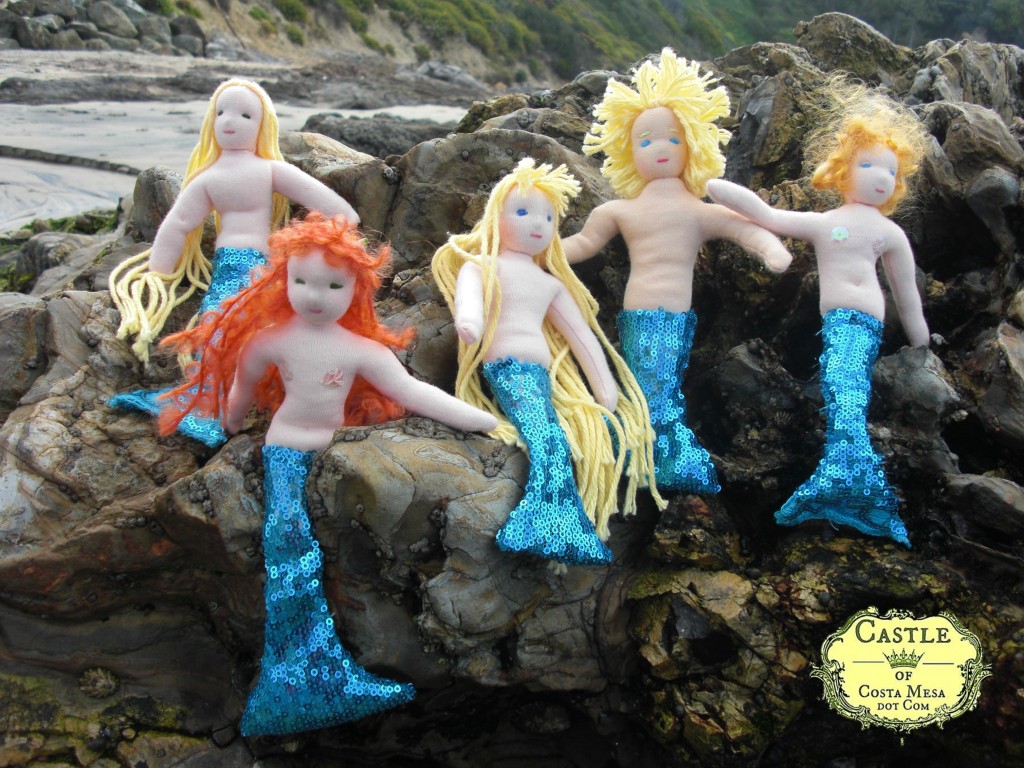 Splashing in the water is so much fun.
Mondine with a little vintage hot housed flower in her hair.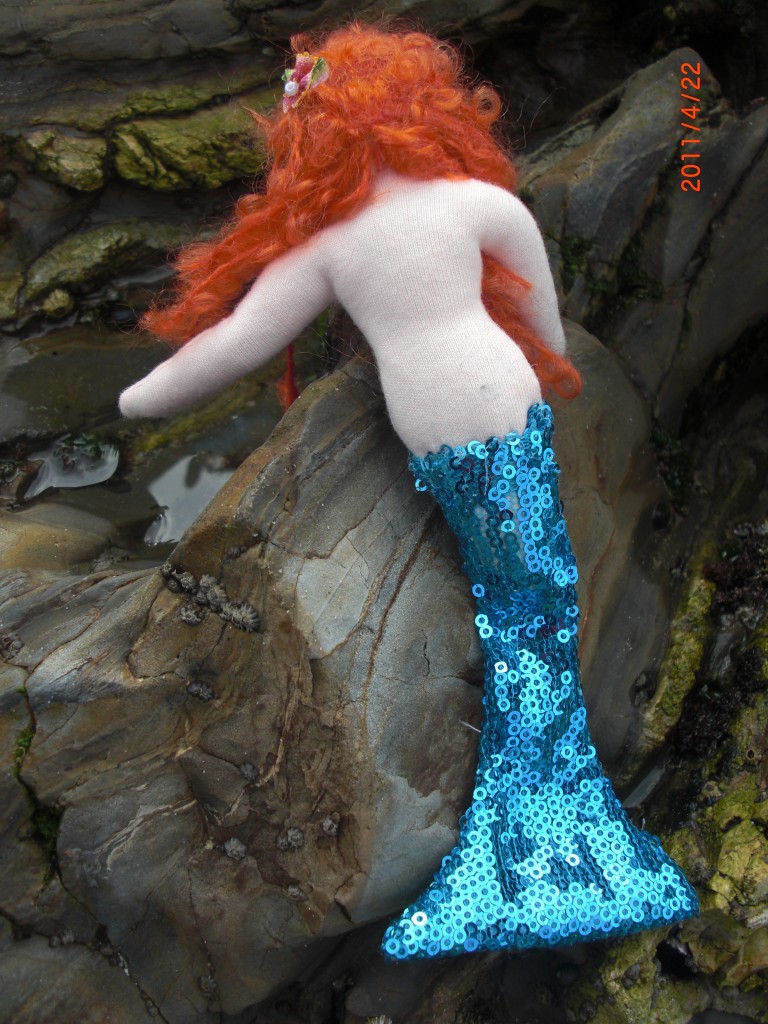 The sun makes me so sleepy…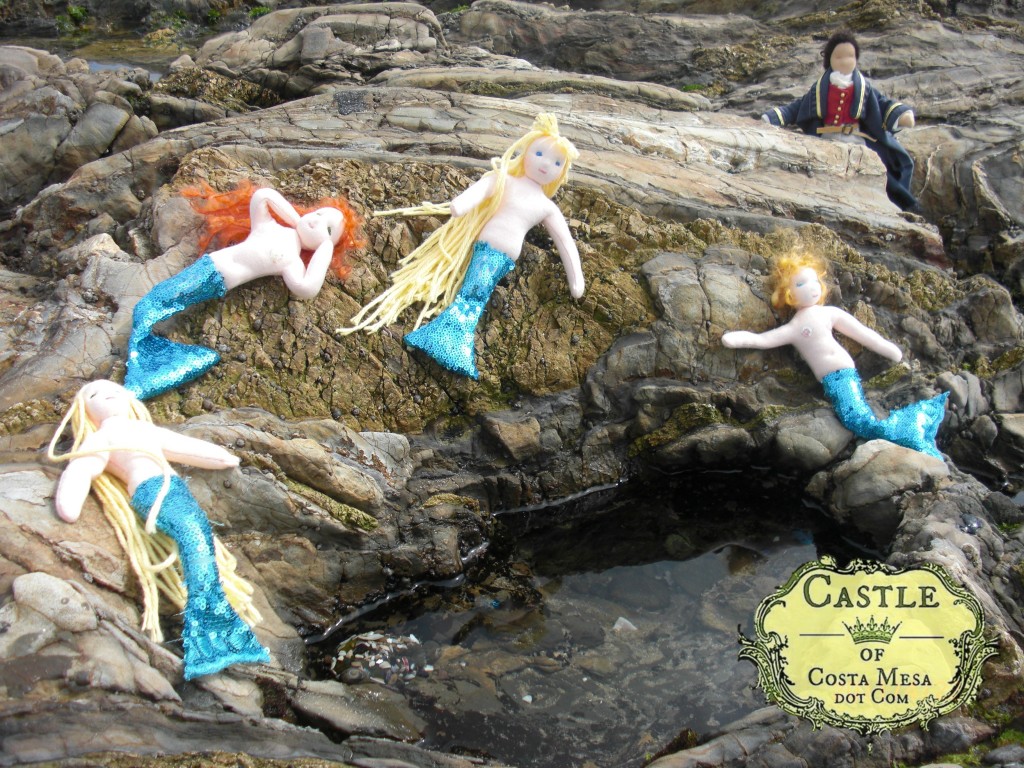 Discovered!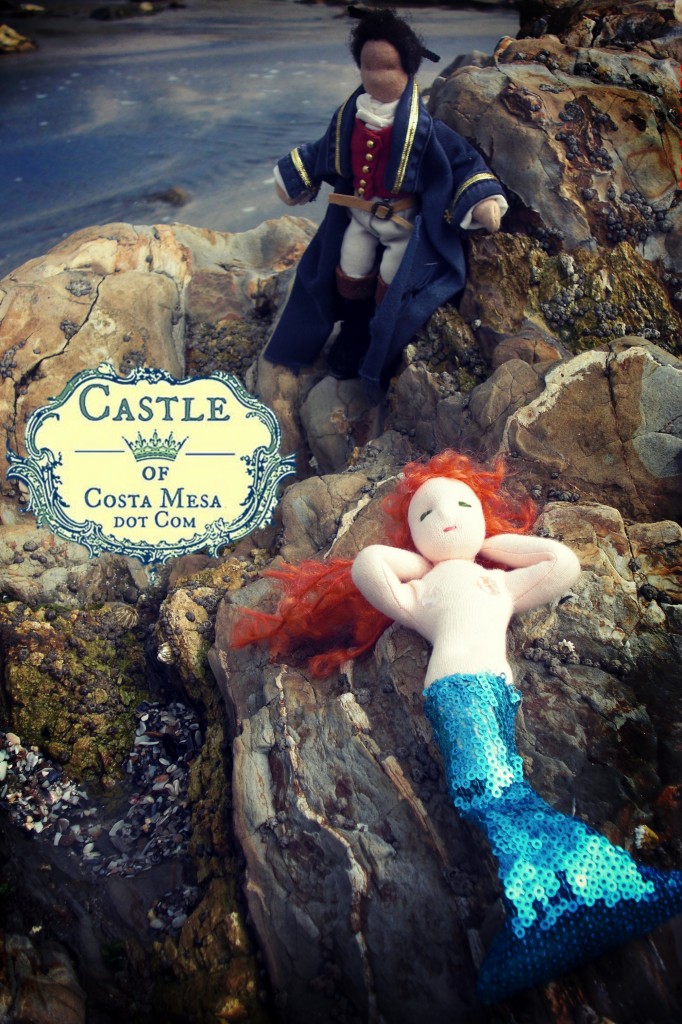 Click here to take a good look at the Sailor Prince.
Flee little mermaid! Back to the safety of the deep seas!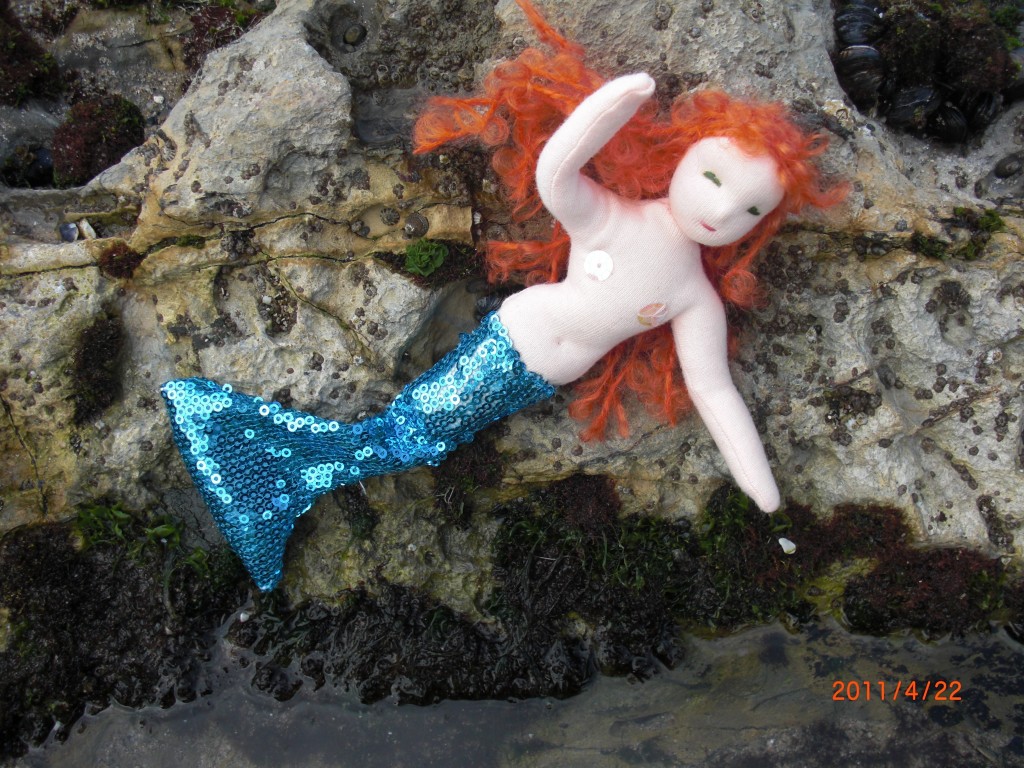 Mondine was one of my first mermaids, since then I have made many others. Mondine is handmade lovingly with carefully chosen quality materials. She is about about 8.5 inches (21.5 cm) long. Her arms and body are posable. Her skin is from 100% organic cotton knit fabric. Her shimmery tail is of fine blue sequin that reflects beautiful blue lights. Her tail flaps haphazardly as she swims away from sharks and other predators in the wild. Her hair is made from red boucle mohair yarn. Her face is embroidered simply, in the spirit of Waldorf Dolls. She is stuffed with natural wool roving and a tiny pinch of dried Californian lavendar. She wears an exotic vintage dahlia in her hair.
I can custom make a mermaid doll like this for you. Thank you for sharing my joy in this sweet mermaid lass.
Jzin's Etsy Store, Castle of Costa Mesa
Thank you for supporting my crafting mania by shopping Castle of Costa Mesa on Etsy!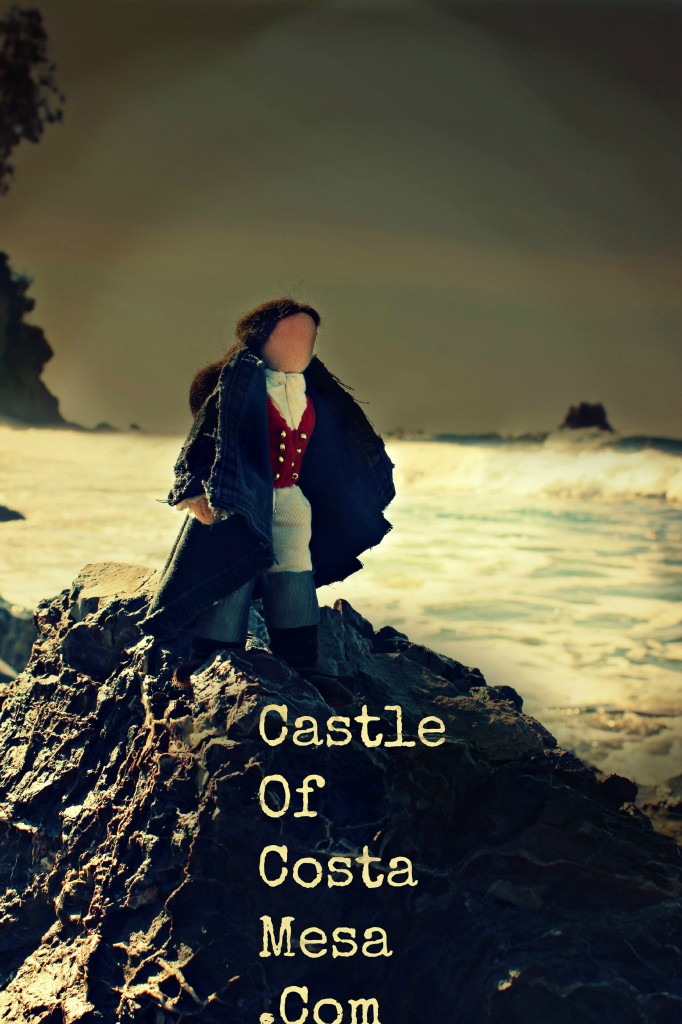 Please favorite (click on the heart icon so it turns red) Castle of Costa Mesa on Etsy! Thanks a zillion!
Waldorf Seasons Table Dolls by Castle of Costa Mesa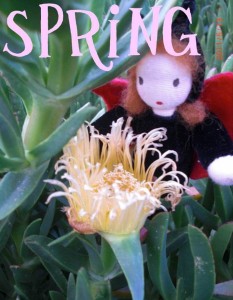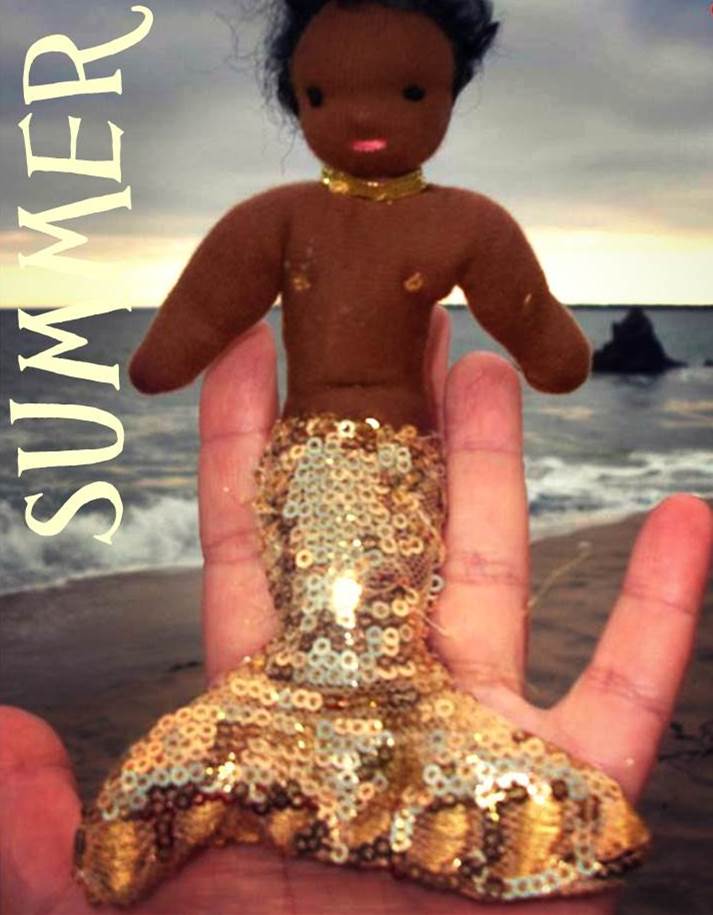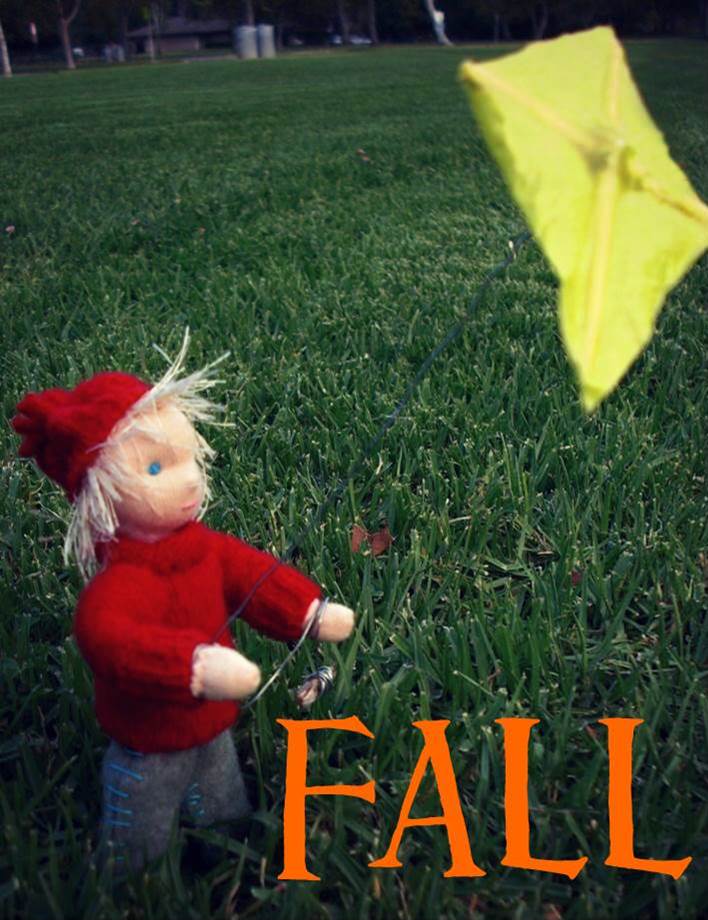 Gallery of Waldorf Morning Craft Group projects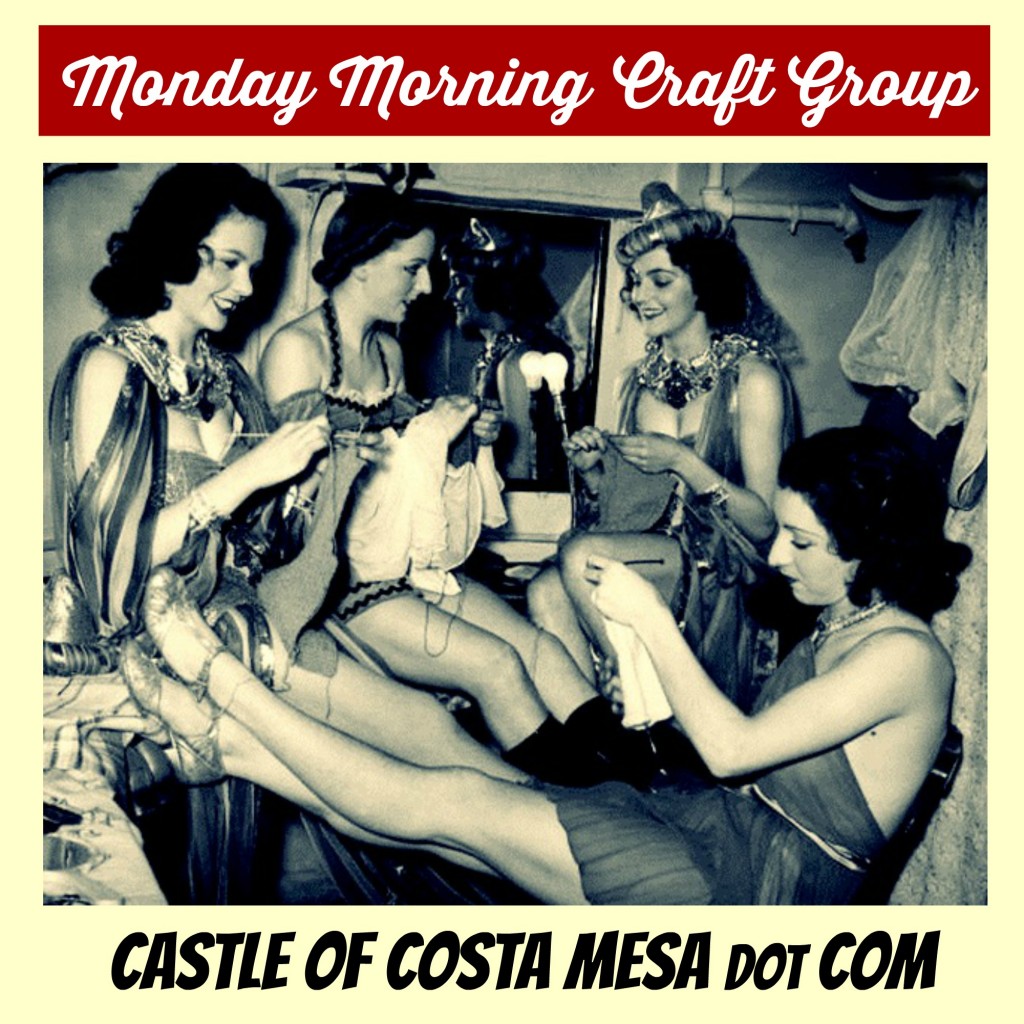 Castle of Costa Mesa Handmade Doll Giveaways

I give away my lovingly handmade dolls periodically. If you "Like" my Castle of Costa Mesa Facebook page, you will be notified of upcoming giveaways. Perhaps the next winner could be YOU?