Heathcliff from Wuthering Heights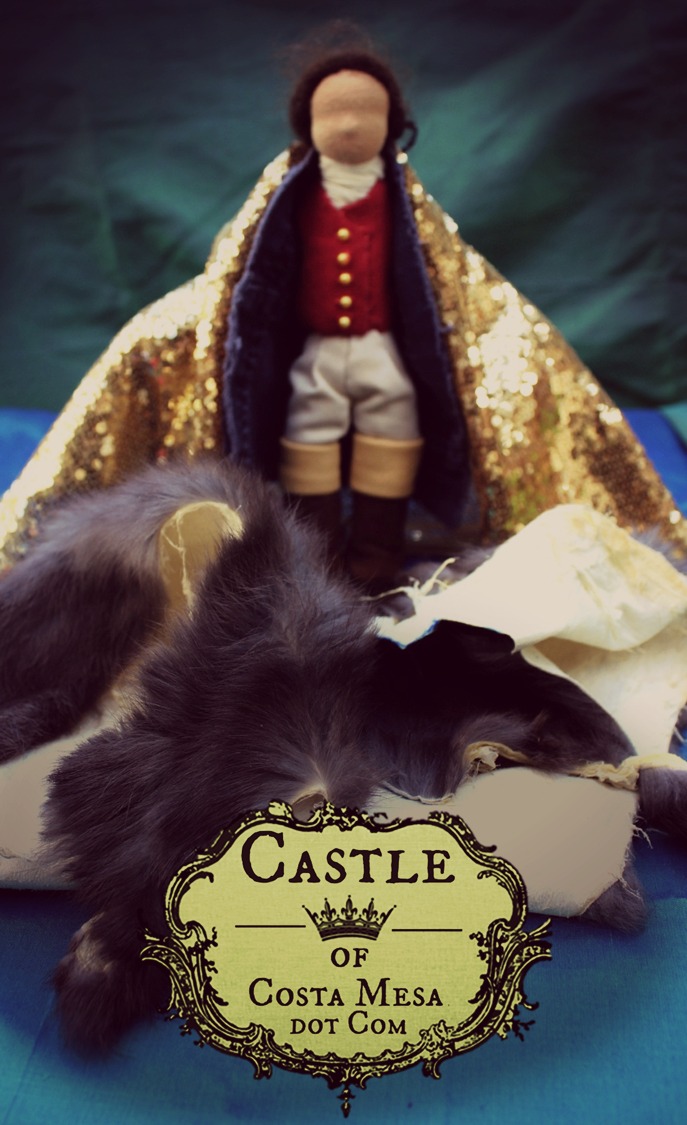 Heathcliff strolling through the estate on an uncharacteristiccally un-wuthering sunny day.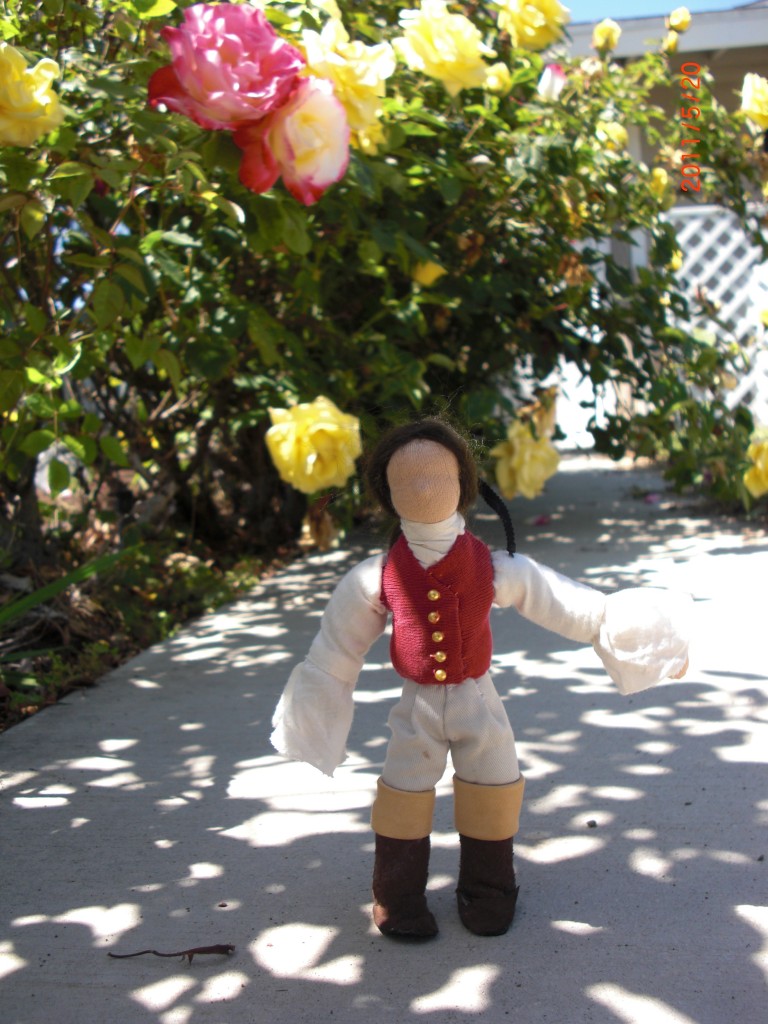 …mulling over some existential knot under a tree.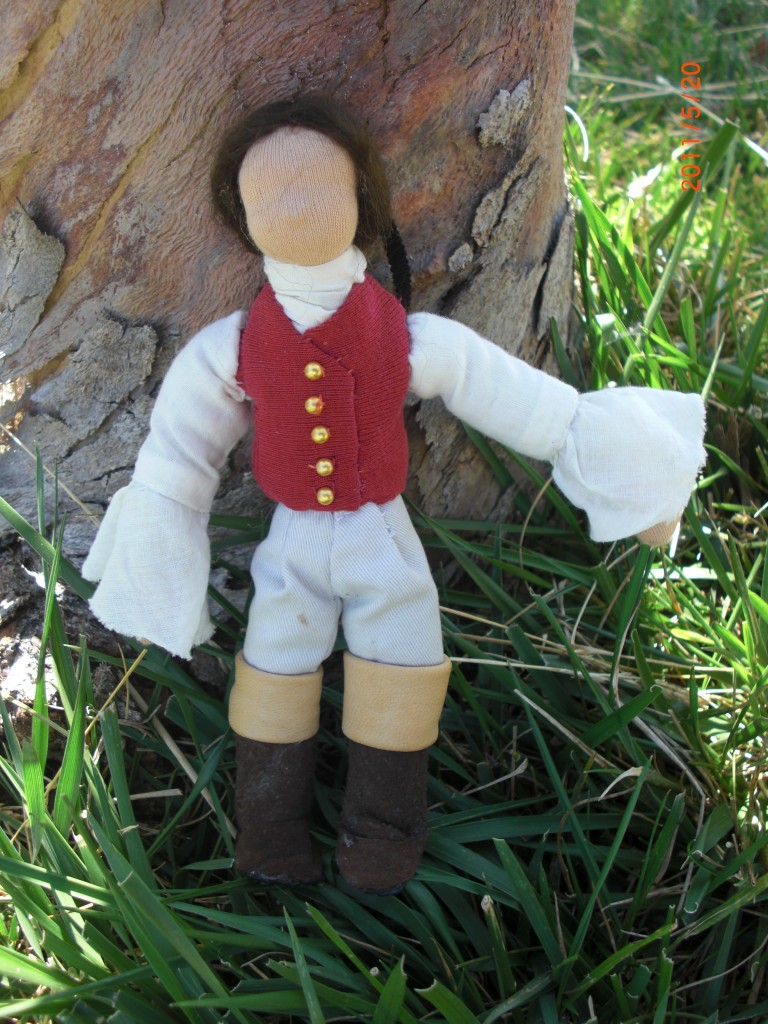 When we were in a time pinch and could not find a prince to play the role of the enchanted "Bear Prince" for our Snow White and Rose Red puppet show, we used Heathcliff as the "Bear Prince". Here he was in the penultimate moments of the puppet show…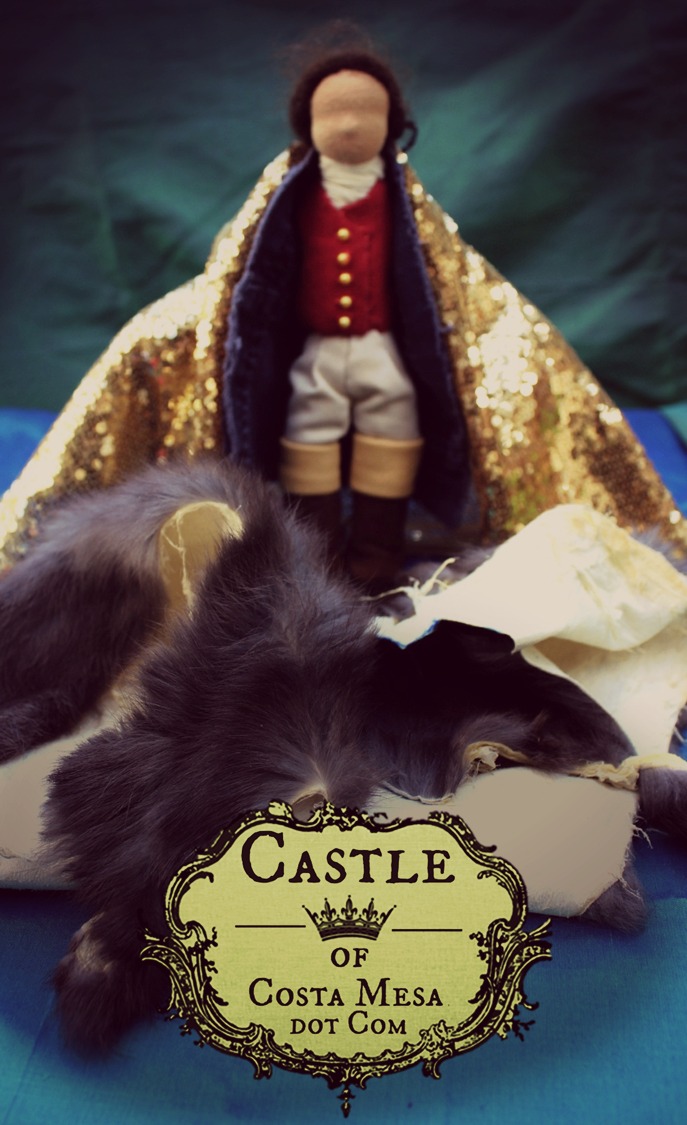 Snow White and Rose Red by the Brothers Grimm, a handmade and homespun Fairy Tale Puppet Show for Nunu's 7th birthday. Made in Costa Mesa.
Check out my handmade Fairy Tale Dolls
Click on the image below to view my handmade Dolls page
Upcoming Giveaway!
I am giving away a handmade doll in Fall 2012. Please leave a comment below and suggest the doll(s) you will like to see on my giveaways. – Jzin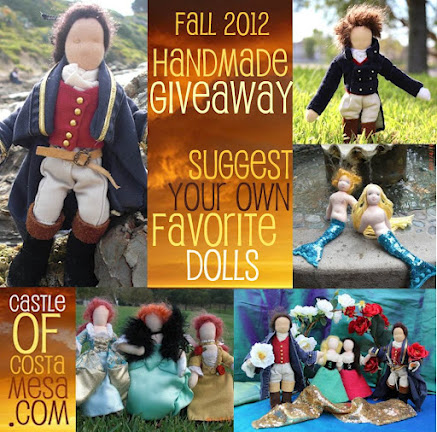 Please "Like" Castle of Costa Mesa on Facebook
If you liked this page, please "Like" me on facebook! Thanks! – Jzin