Fishy, Fishy Swimming in the Water 魚兒魚兒水中游
An innocent song about the fish.
Japanese phone booths turned into aquariums. What a  great idea!  Source.
Our own little fishy story…
When I first sang this song to my 6 year old girl, she was disturbed. Tearfully, she said "I do not like this song, the little fishy will get hooked and be away from his family". Whenever I sang it, she would cover her ears. So I stopped singing it. Later on, one bedtime, I told her I was going to sing her a new song. (By then, she had already learned the Camel 駱駝 song, and was loving that song). So I started singing this fish song by substituting to words for fish with the words for camel, i.e., "駱駝駱駝水中游…游來游去樂悠悠…倦了臥水草…餓了覓小蟲". She laughed so hard that day. Ever since that, we like to make up silly songs by substituting inappropriate animals in inappropriate lyrics. I think, "hey, at least she is motivated. The more she sings in mandarin, the more fluent she will be!"
魚兒魚兒水中游

魚兒魚兒水中游

游來游去樂悠悠

倦了臥水草

餓了覓小蟲

樂悠悠     樂悠悠

水晶世界任自由

魚兒魚兒水中游

看見前面一線鈎

鈎上食味美

看得唾延流

小魚兒

別上鈎

貪圖享受失自由

Fishy, Fishy Swimming in the water

Fishy, fishy swimming in the water

Swimming here and there so carefree and happy

When you are tired, you rest on the seaweed

When you are hungry, you look for bugs to eat

Happy and free, happy and free

Life in the crystalline water kingdom is so carefree

Fishy, fishy swimming in the water

You see a line with hook ahead

Oh! What delicious food on the hook

Makes your mouth water just looking at it

Little fish

Don't be hooked

Your greed will cost you your freedom
鱼儿鱼儿

水中

游

(simplified chinese version)

鱼儿鱼儿水中游

游來游去乐悠悠

卷了卧水草

饿了覓小虫

乐悠悠  乐悠悠

水晶世界任自由

鱼儿鱼儿水中游

看見前面一线钩

钩上食味美

看得唾延流

小魚兒

別上钩

贪图享受失自由

Yuer Yuer Shui Zhong You

(hanyu pinyin version)

Yuer yuer shui zhong you

You lai you qu le youyou

Juan liao wo shuichao

Er liao ni xiaochong

Leyouyou leyouyou

Shuijing shijie ren ziyou

Yuer yuer shui zhong you

Kanjian qianmian yi xian gou

Gou shang shi wei mei

Kan de chuiyen liu

Xiao yuer

Bie shang gou

Tantuxiangshou shi ziyou
An audio version of this song. Thank you sunny0968 for uploading this sweet song on youtube!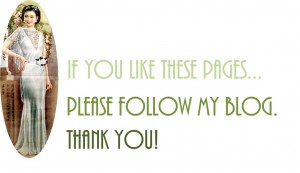 魚兒魚兒水中游 Yuer yuer shui zhong you