Dujuan Hua/Azalea 杜鵑花
Please scroll to the bottom for lyrics and story of this song.
Here is 5 year old Nunu singing this old fashion song for her Ah Kong (grandpa). This song is special because it was Ah Kong's childhood song!

Hey! That is our super awesome beloved Sarah at 0:57! Hi Sarah!
Thank you jzinius for uploading this video on youtube.com
Nunu's first public performance. Brave job, little one!

The comment at the end by a member of the audience was "grandpa and grandma must have taught her this (old fashion) song!" We looove old fashion songs!
顧媚 – 杜鵑花

Thank you comaco for uploading this old song on youtube.com
2010年11月15日黃友棣百歲紀念專輯 杜鵑花 大合唱

Thank you tsorenhsiau for uploading this song on youtube.com

Thank you FourGoldenPrincessFan1 for uploading this song on youtube.com
謝采妘 Xie Cai Yun Michelle Hsieh 杜鵑花 Du Juan Hua Azalea

Thank you lywel for uploading this song on youtube.com
杜鹃花+扬州小调 Azalea and Little melody from Yangzhou by Zhuo Yiting/Timi Zhuo 卓依婷

Thank you xie100 for uploading this song on youtube.com

Photograph of dujuan hua (Azalea flowers) by Jeff Smallwood. Thank you Jeff for letting me post this beautiful image of dujuan hua on this webpage!
This is a touching and lovely old fashion love song about red Azalea flowers, i.e., 杜鵑花 "dujuan hua". The song tells of the story of the love and hope of a little village girl, remembering her older brother (the adult version: her lover) who is in the battlefield. In the cool third month of the year of the previous year, little village girl and her beloved older brother sang and admired red azaleas on the hillside and the riverbank. But this year during the same time, the girl is alone, wishing for the return of her beloved who is at the crossfires of the battlefield. A poignant song, my personal favorite! Brings tears to my sappy old sop's eyes!
杜鵑花
淡淡的三月天,杜鵑花開在山坡上,
杜鵑花開在小溪灣,多美麗啊,
像村家的小姑娘,像村家的小姑娘。
去年,村家的小姑娘,走到山坡上,
和同伴唱支山歌,摘枝杜鵑花,
插在頭髮上。
今年,村家小姑娘,走向小溪灣,
杜鵑花謝了又開呀,盼起了舊時的同伴,
摘下一枝鮮紅的杜鵑,
遙望著遠遠的天邊,
哥哥當你回家來,
我把杜鵑花插在你的胸前,
不再插在自已的頭髮上。
淡淡的三月天,杜鵑花開在山坡上,
杜鵑花開在小溪灣,多美麗啊,
像村家的小姑娘,像村家的小姑娘。
啊~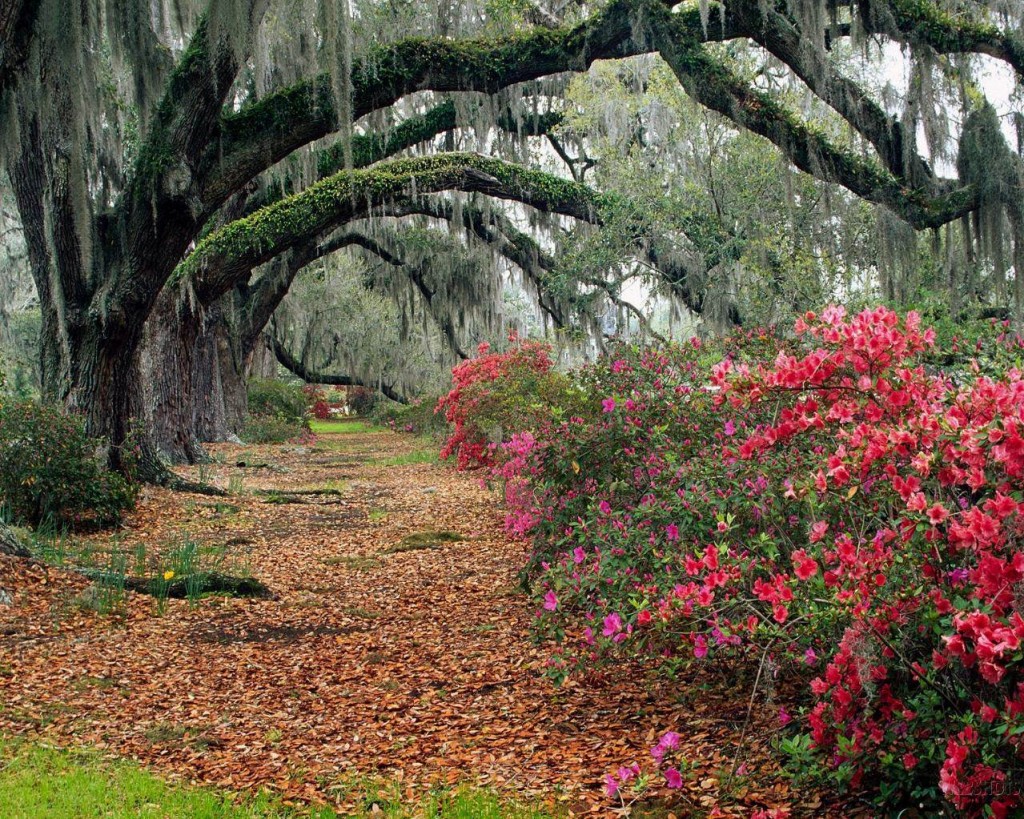 source