The Medieval Woodcutter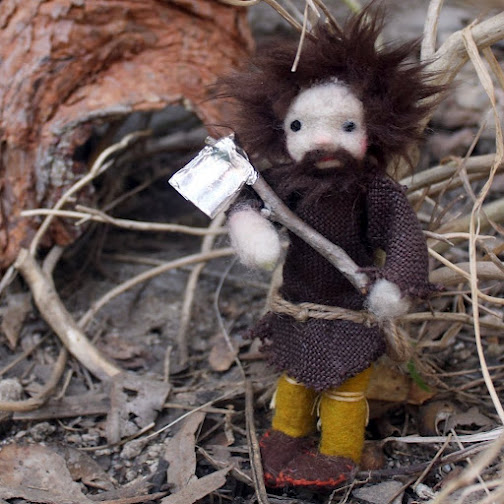 He's a lumberjack and he's OK!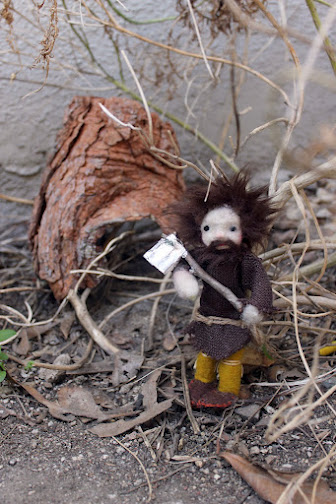 Monday July 23, 2012. I finished making this medieval woodcutter doll! He was made in a combination of needle felting and hand stitching.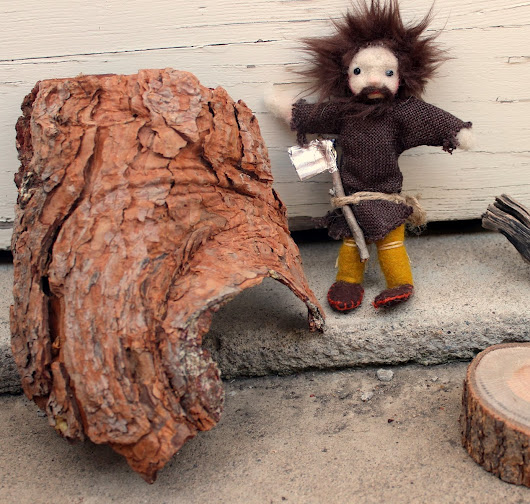 His axe is made from a twig I picked up right here in the kingdom of Costa Mesa! I also made a tutorial on how to make this very simple axe:
Tutorial: How to make a simple miniature axe
Originally I was planning to make little Hansel for Hansel and Gretel puppet story. The face turned out too rough and not the sweet innocent face I was hoping for. Thus I decided to make it into a dwarf. Then he looked too young to be a dwarf. Wanting to discard the doll, I left him in my craft box for 2 days to simmer.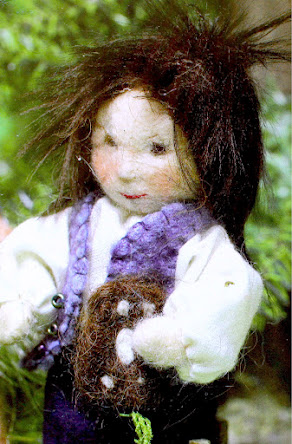 Sybille Adolphi's Hansel from Making Fairy Tale Scenes.
After 2 days of resting him in my crafting box, I took him out and worked on the face some more. Each loving needle felting stroke improved his looks. When a satisfactory face appeared, he seemed good as a medieval woodcutter. I briefly reviewed the costumes in Robin of Sheerwood (my favorite Robin Hood film!) From the reference, I realized the colored plaid flannel just cannot do for his tunic. To be historically acurate, the little man has to be dressed in nothing else but tones of browns and mud!
Costume Reference…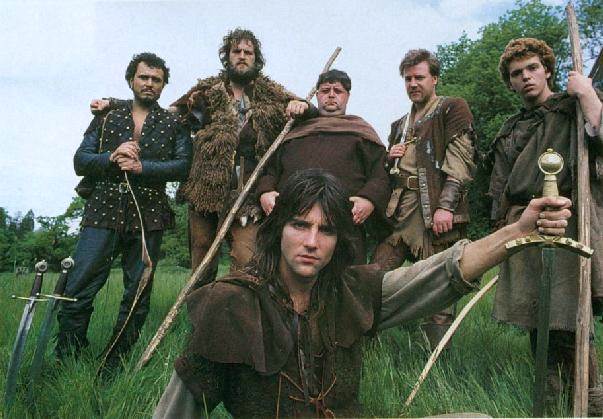 I scrounged around and found this rough looking scrap in my stash that was patiently waiting for its turn to be used. I had earlier purchased it from my favorite neighborhood Piecemaker's craft store for 50 cents!
Piecemakers: A crafter's heaven!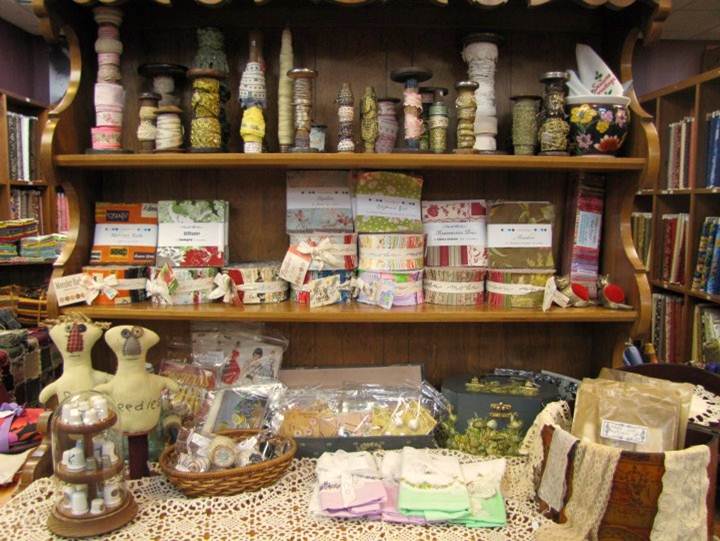 join Piecemakers store on facebook.
In a measly few hours time, I stitched on his costume (taking breaks to feed children, clean up, feed children, clean up, listen to piano practice, check facebook, dunk kids in the swimming pool, feed children, etc), made his axe thus confirmed his lot as the woodcutter. I fell in love with him! P.s. if you have a child with autism or mysterious summer tantrums, after seeking solutions A, B, C, D and E,  then crafting along the child is a good plan F (while observing the storm to fish for any more clues to unravel the child's predicament).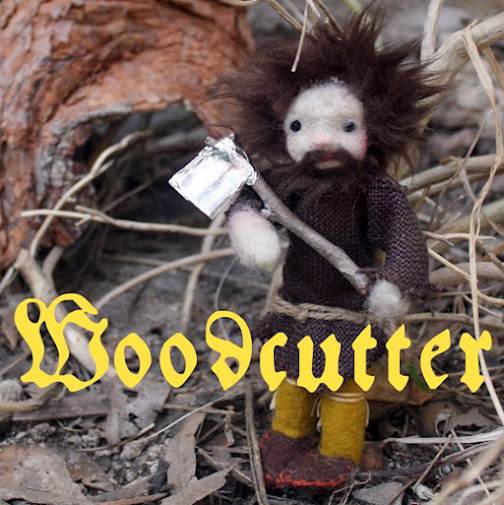 Crafting is a fun discovery process. I did not know I would create a little scruffy woodcutter when I started out with an idea of something else. Crafting allows me to experience the magic of watching something unfold from the unknown world. It teaches me patience to bear with something that was not fully my intention and make the best out of it using love. It allows me fun and creative problem solving. It heals.
Perhaps I will use him for Stone Soup Puppet show (as a villager), or a medieval Little Red Riding Hood. He looks intense, wild, yet I doubt he is a bad person, deep down. Please leave me a comment below, help me name this chap! Help me write up a fun biography for him!
July 27, 2012 A cozy Friday morning, in a household of sleeping children.
After making this wild man, I have decided to make something special to donate to our local Waldorf School fundraiser. Click the picture below to see the rest of what I made.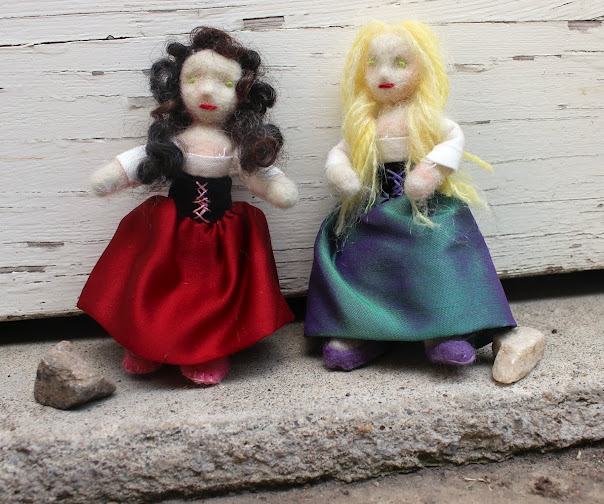 my donation to Waldorf School of Orange County Fall 2012 fundraiser
Also, check out my other dolls!