Topsy Turvy Cinderella August 2012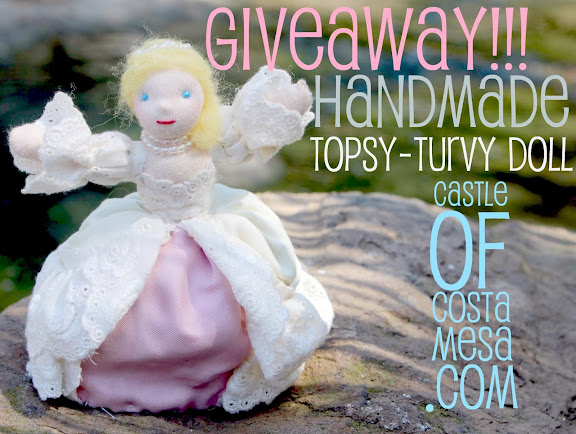 I decided to share my dolls with the world. So I decided to make my first doll giveaway.
This doll was made with love and thoughtfully selected materials. The process began in Winter 2011.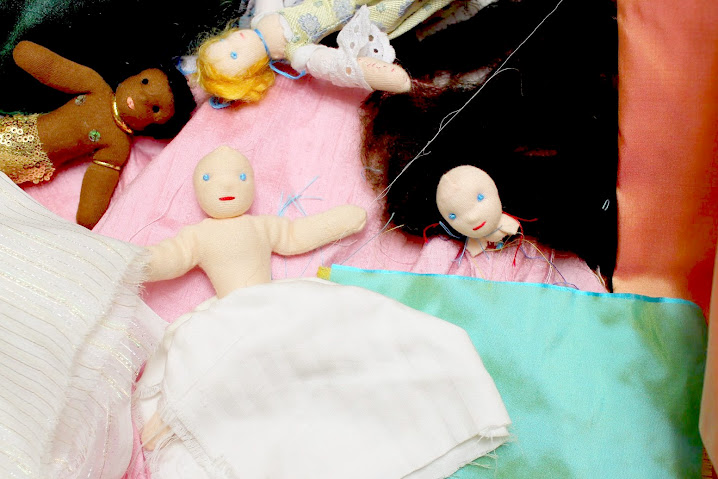 I would sew the doll bit by bit while waiting for Nunu, outside of her ballet lessons that Winter.
Finally, the doll is completed.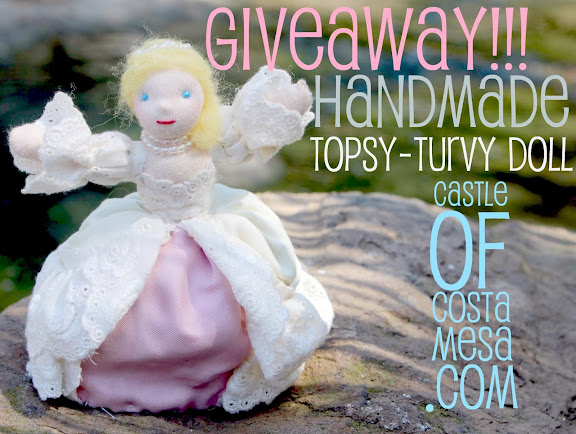 I am giving away a handmade topsy turvy Cinderella doll! 100% handstitched by yours truly!
This is a very unique traditional topsy turvy 2-in-1 doll! It's magic!
Poor Cinderella has nothing to wear for the ball…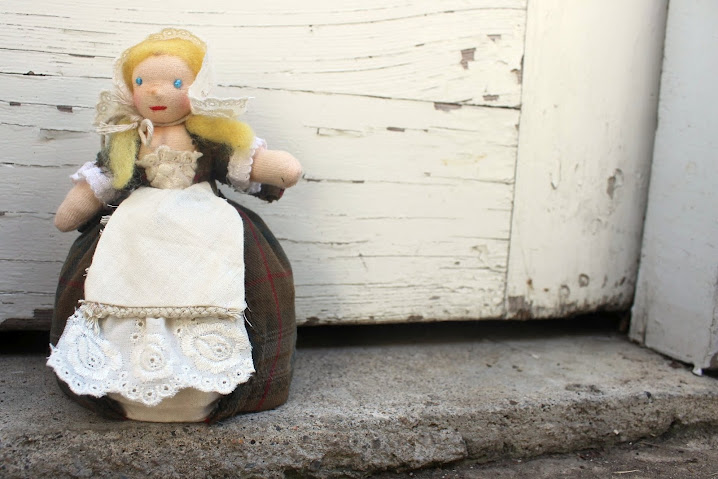 Thanks to her fairy godmother….(by turning her skirt inside out, you now have a different doll) she now has a white ruffled dress to wear to the palace ball!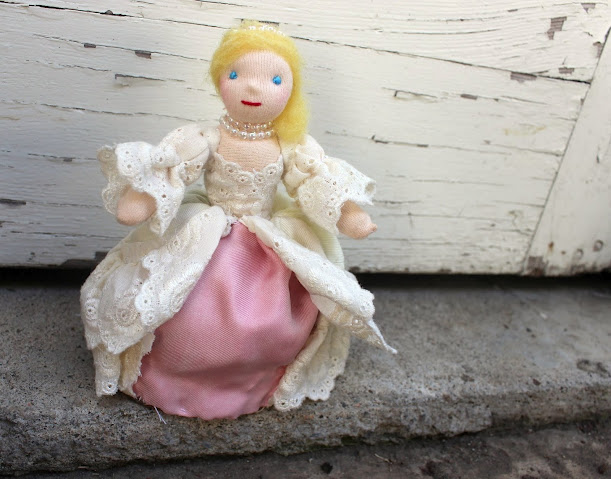 The scullery maid's bonnet and aprons are removable for extra play value. You can also encourage the child to handsew new aprons, capes, pillows and blankets for this doll.
August 2012 Topsy Turvy Doll Giveaway yields a winner: Janna L!
Packaging Cinderella in the mail…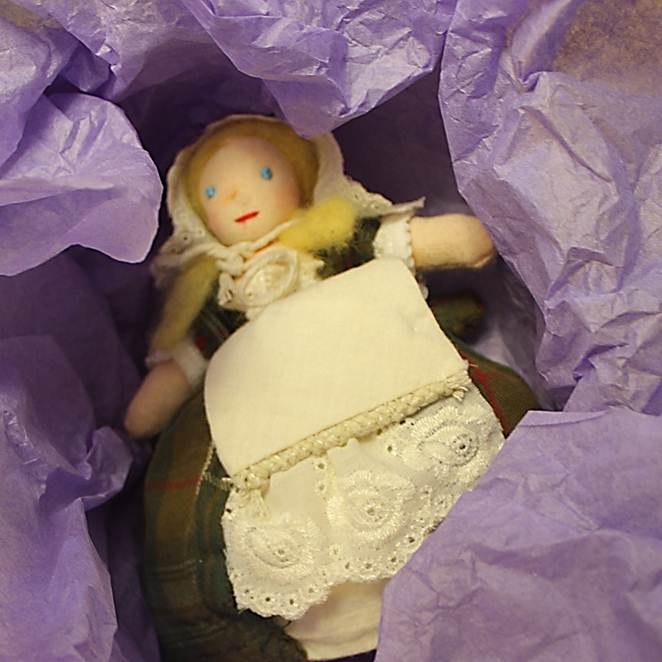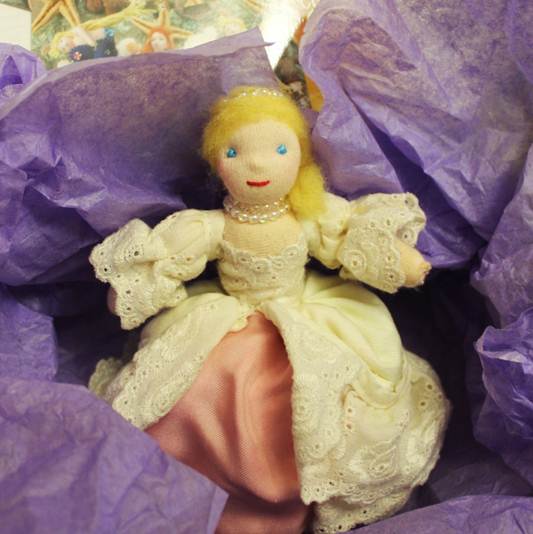 Nunu saying the last goodbye to Cinderella.