Crafting Needle-Felted Finger Puppet Gnomes with Jzin. Monday, June 8, 2015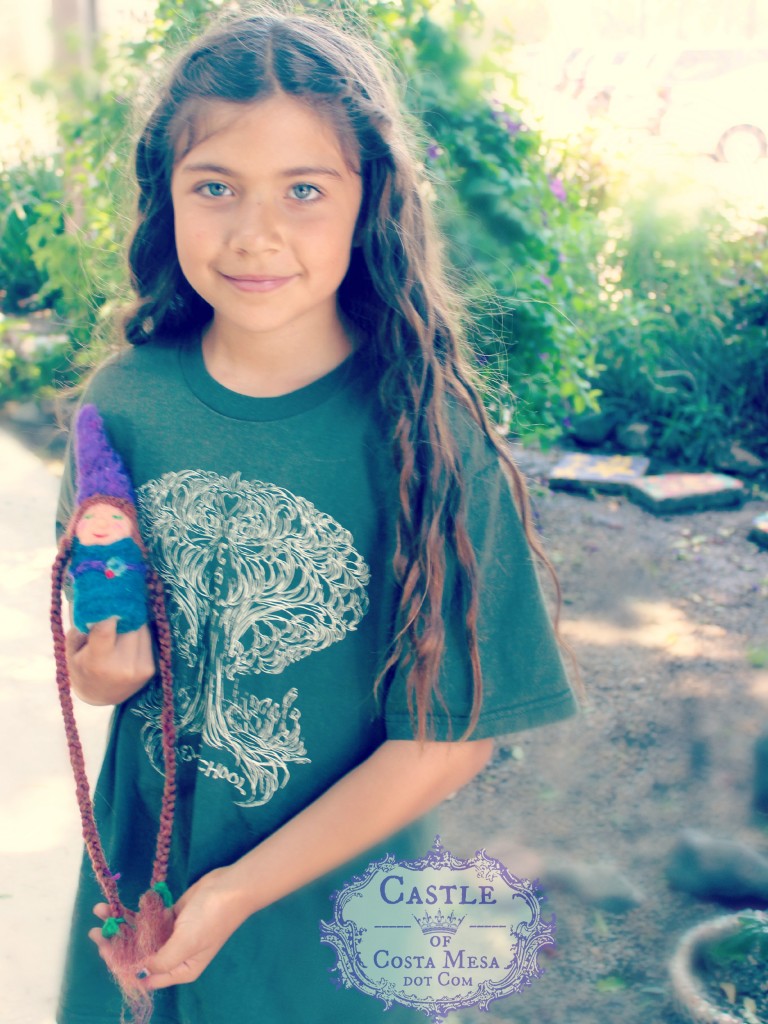 Our creative Maya decided to make a Rapunzel Girl Gnome!
Our awesome handwork teacher Christine Newell is busy helping the 9th Grader with their upcoming Marionette Puppet show (7pm Thursday 6/11/15 Eurythymy Hall. It's free – come one and all!), so she asked me over the weekend to teach our Waldorf School of Orange County Monday Morning Craft Group this week. This is the first time I am doing so. This morning, I taught craft group how to needle-felt finger puppet gnomes. It was so much fun! Thank you all for coming! – Jzin.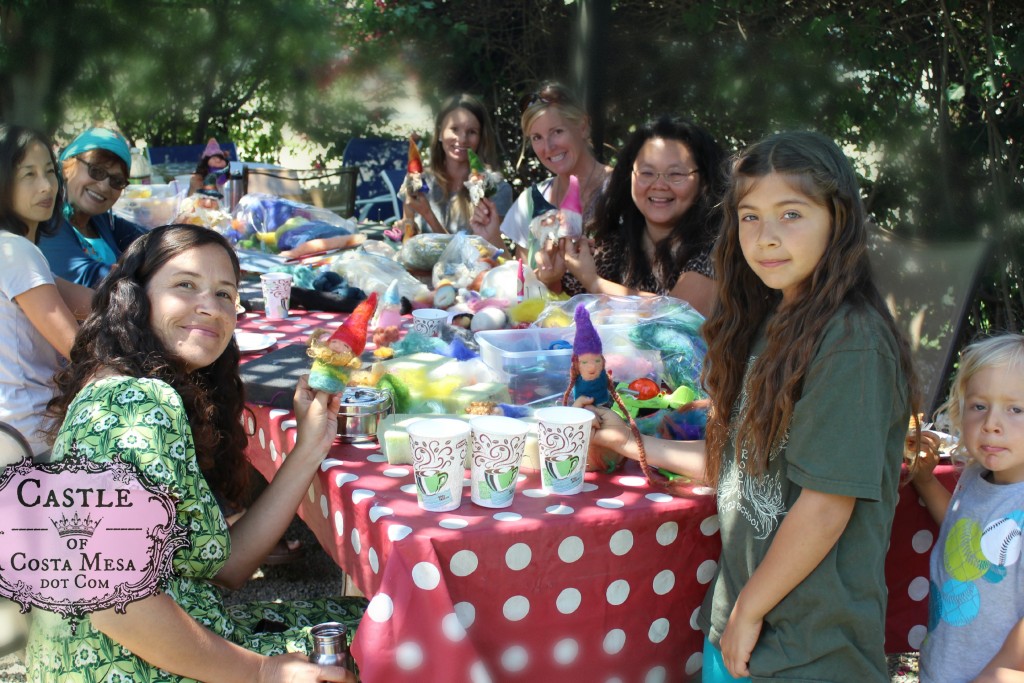 Here are gnomes at the end of the morning. Can you tell which ones the students made for the first time?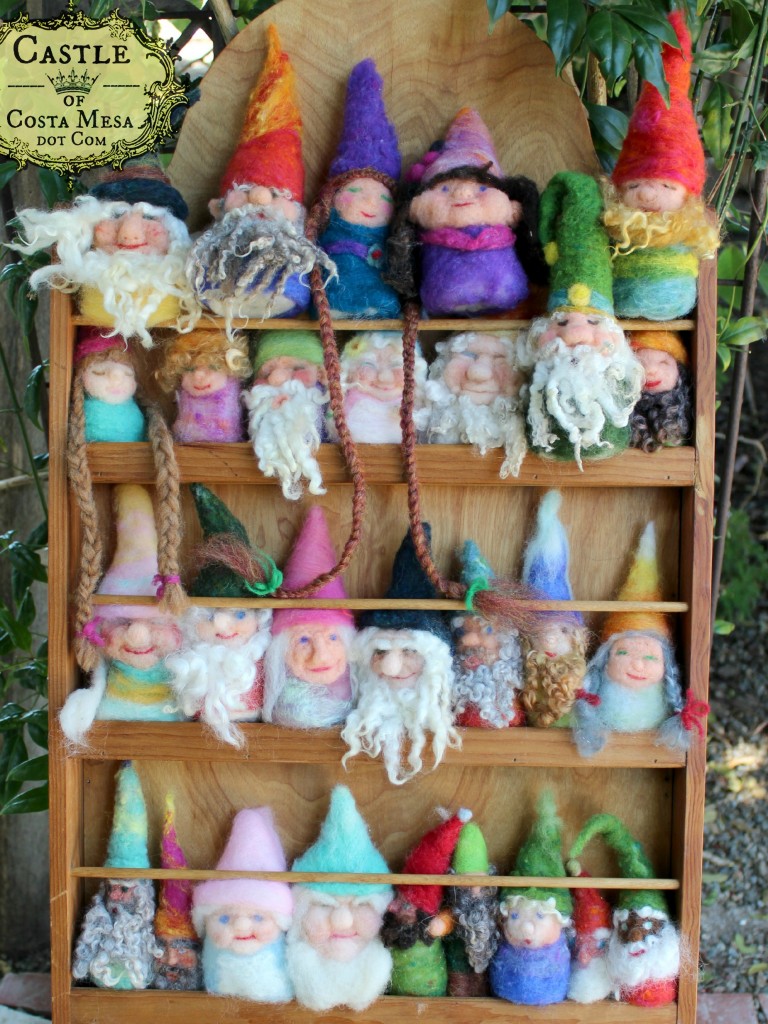 Close up view of the finger puppet gnomes…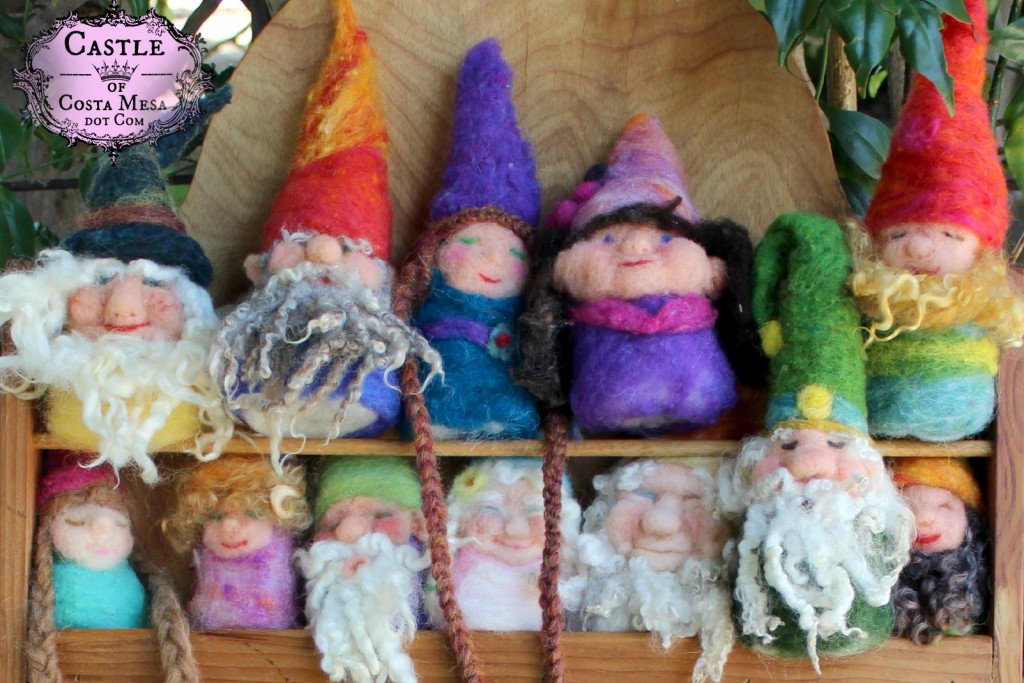 Kathy made a wise old wizard gnome but she wanted a larger hat, so she transformed him into an elf (The handsome one on the right, in green hat, photo above). We wondered if that was a prudent career move for the wise old wizard/elf?
Grown persons swooning over little gnomes in the garden on a Monday morning… (Erica's gnome!)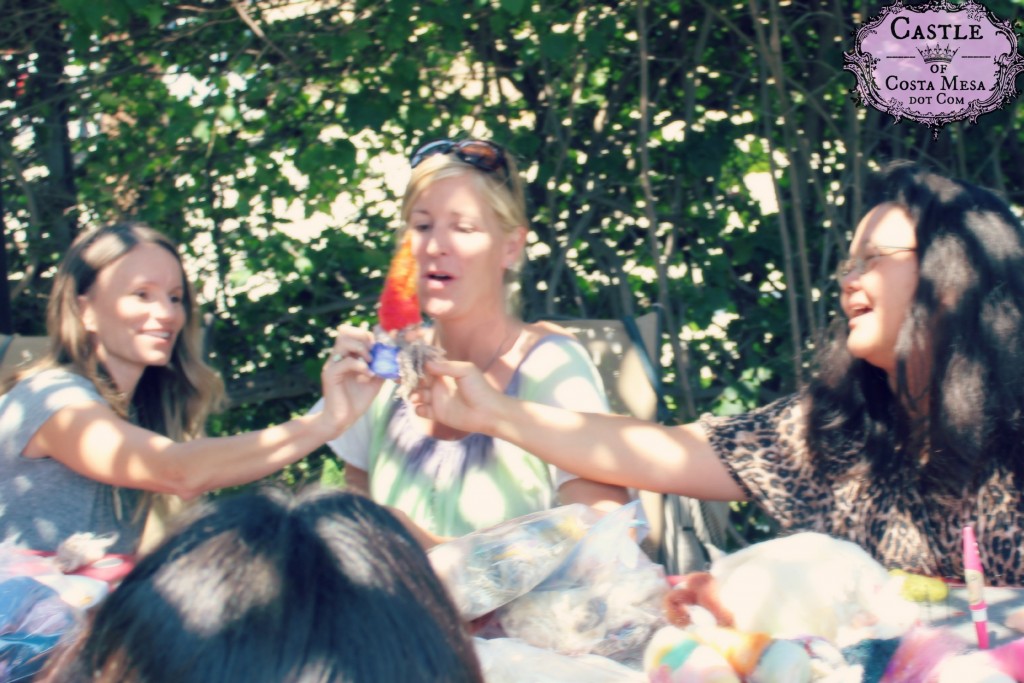 Erica's first gnome. My, he is gorgeous! She wanted to make a Pine Cone and a Pepper Pot (Gnomes from Reg Down's wonderful books which I am also a fan of). Oh! Those irresistible sweet chubby cheeks!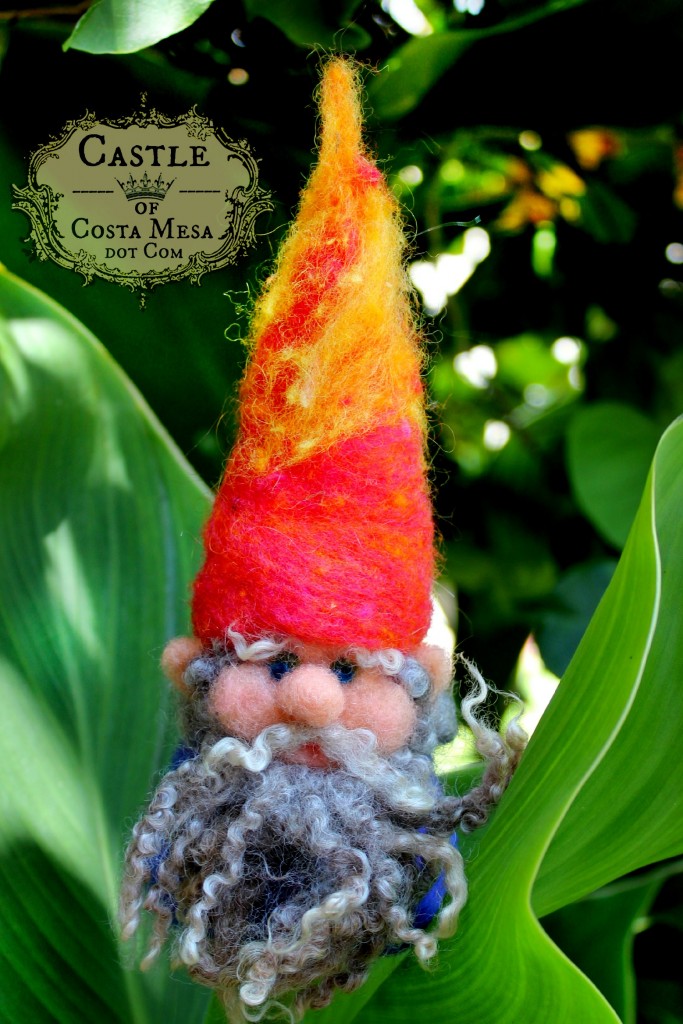 Rapunzel gnome, Rapunzel gnome let down your hair! Maya's endearing girl gnome with long, long, long, looong braids!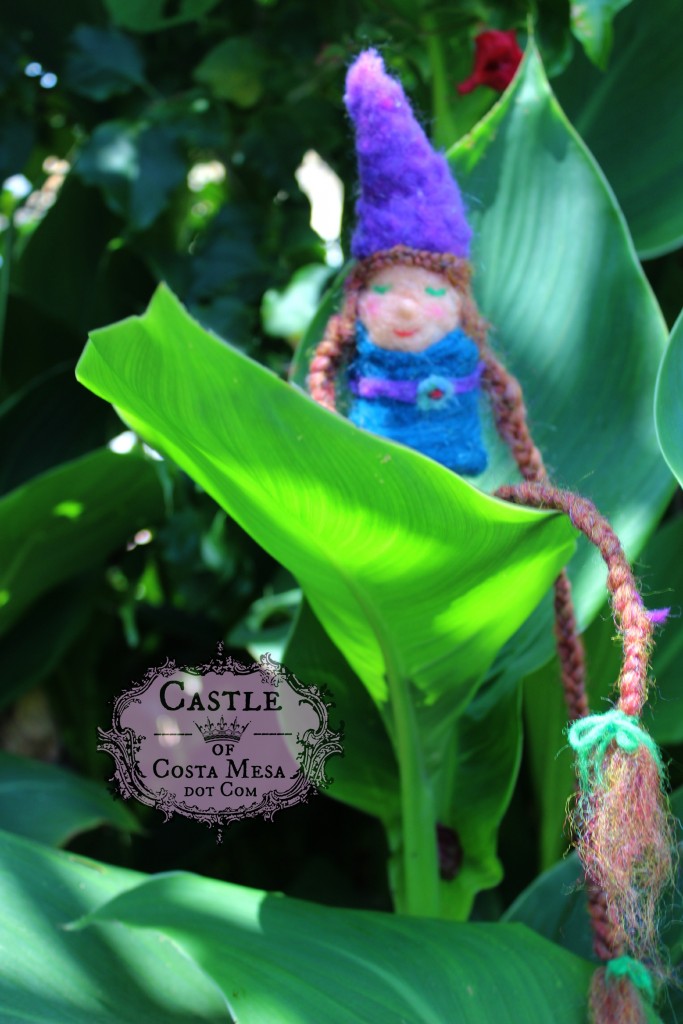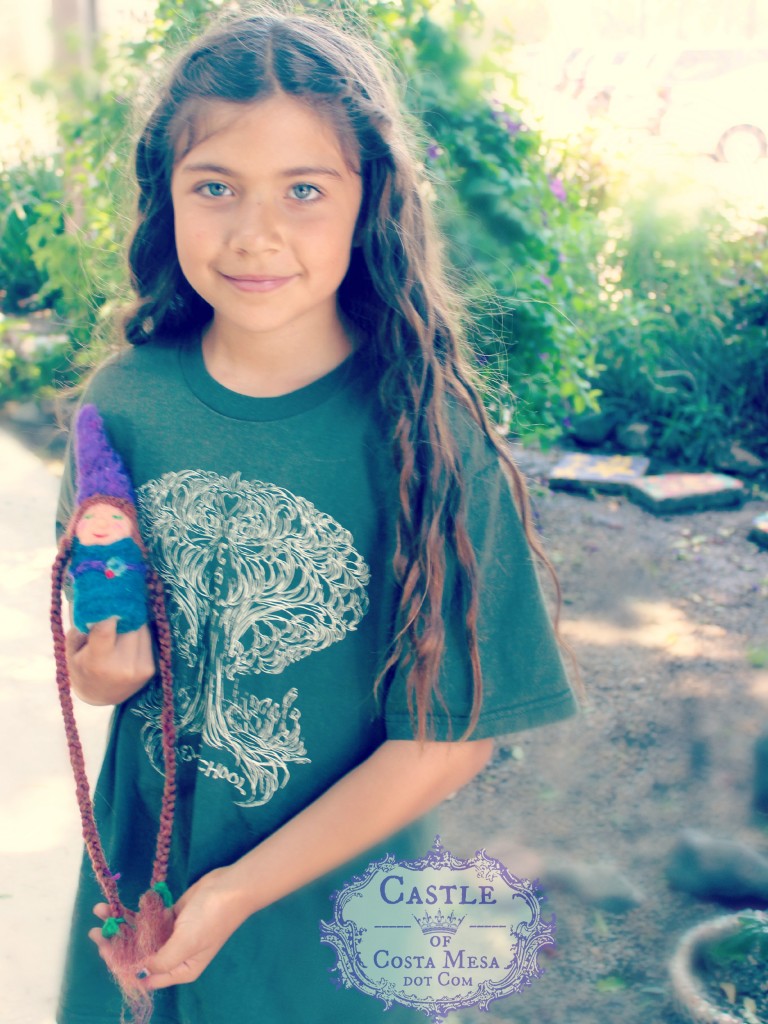 These braids are like appendages of love for cuddling a beloved one!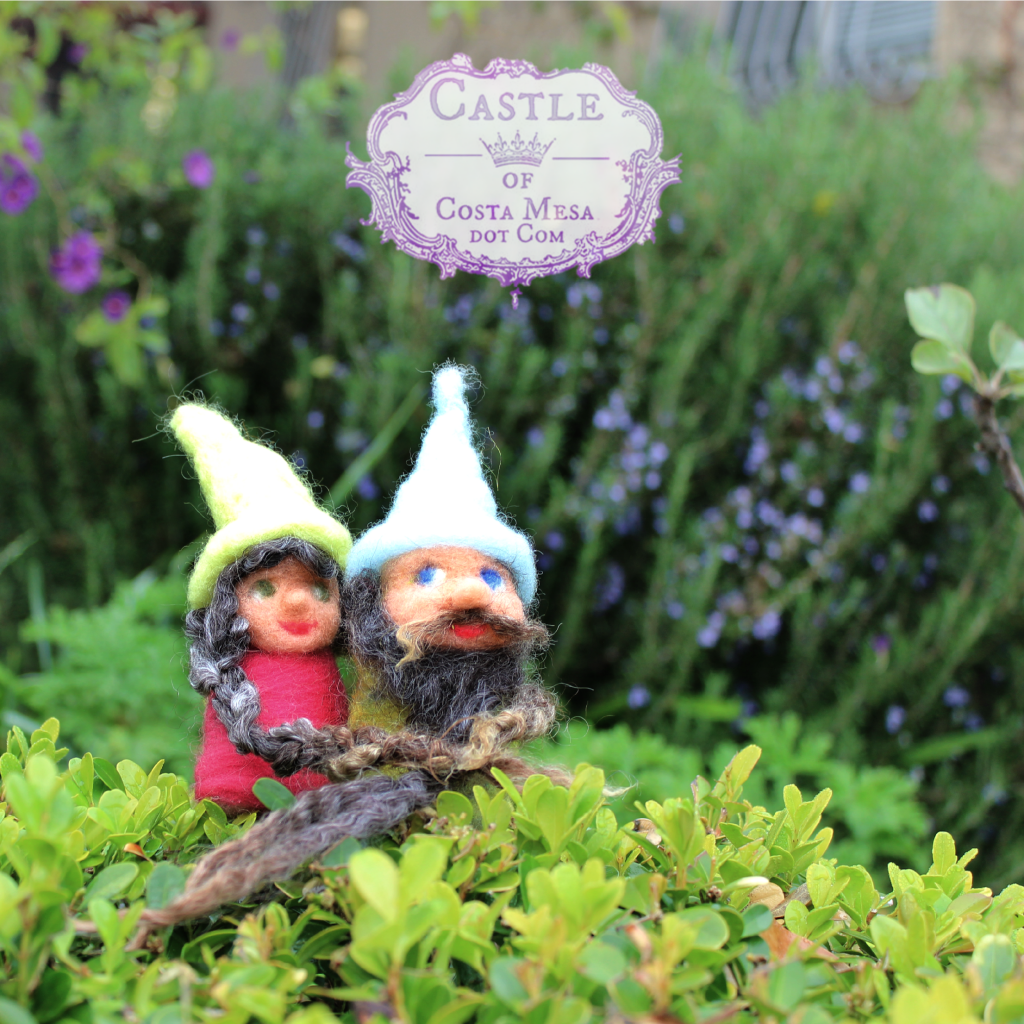 I told everyone to make 100's of these finger puppets, you can gift them as valentine's gifts, birthday gifts, Christmas tree ornaments, anniversary present, cheering up a child with a boo-boo, when you have unspeakable words of love to convey, the gnome will do it for you as a tool of ventriloquism … everyone can use a finger puppet gnome buddy! They listen and do not judge you. Well, except these two below. They do judge.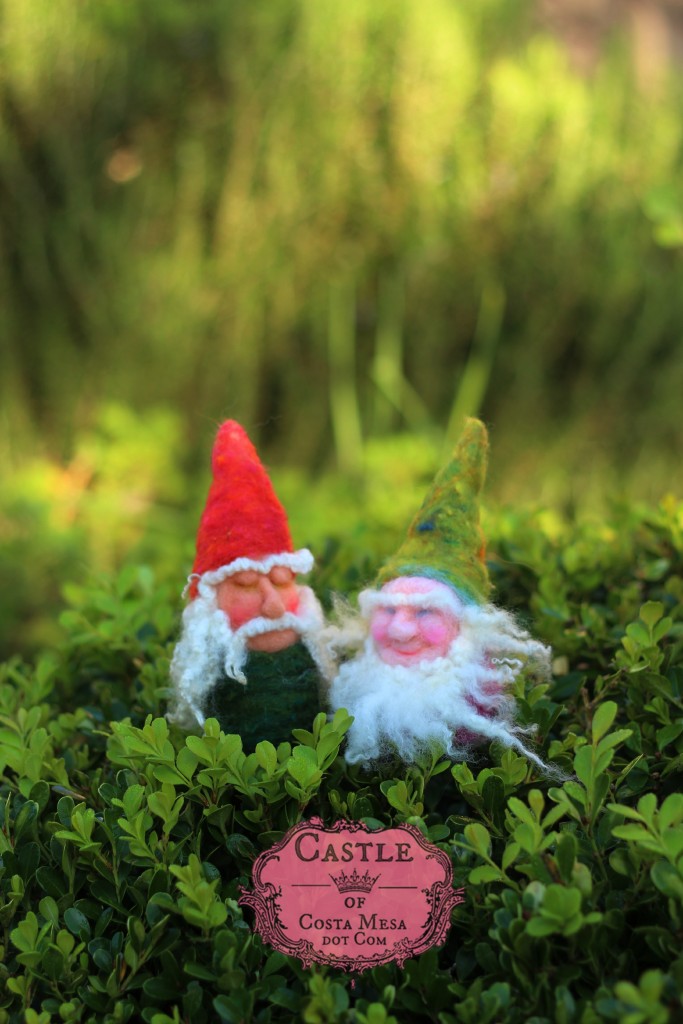 Christine Newell told me craft group will be meeting on Wednesdays for parents and their children this summer. So look out for Christine's announcement in your e-mail for details. If you want to be on the e-mail list, please let me know: e-mail me (jzinius@yahoo.com) adding this subject line "Add me to WSOC craft group list".
Today is the last session of our 2014-2015 school year Monday morning craft group! Bon voyage for those who will be travelling this summer! Those who will be staying, check out Christine Newell's children's craft camps on WSOC and my (Jzin's) Mermaid Kingdom/Fairy Tale Playscape FELT+CRAFTS workshops for adults and children (will be in the 5th grade classroom) on WSOC campus as well.
As my 4th grader and her friends say, "HAGS!" Have A Great Summer! See you again in Fall 2015!- love, Jzin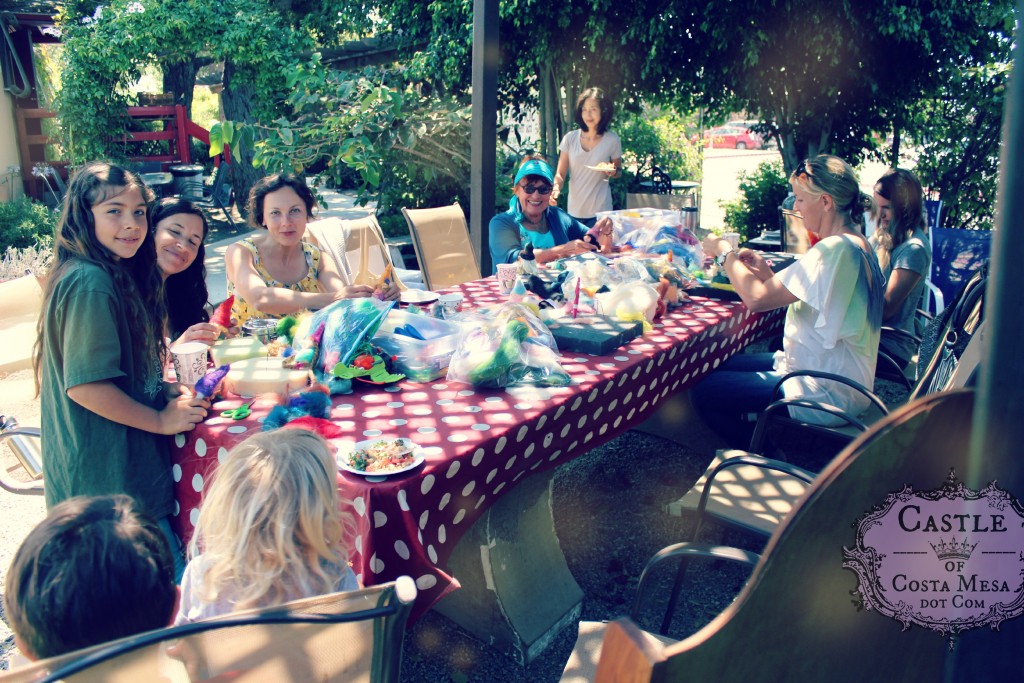 Jzin's Favorite Needle-Felting Tools
Needle-felting pen. You can needle-felt with 3 needles at once! You can hop on by at The Company of Angels to buy these clover pens, or you can purchase on Amazon.com by clicking on the picture below.
Here are my favorite fiber artists using the clover felting pens. They are smiling. It means this is a good needle-felting pen.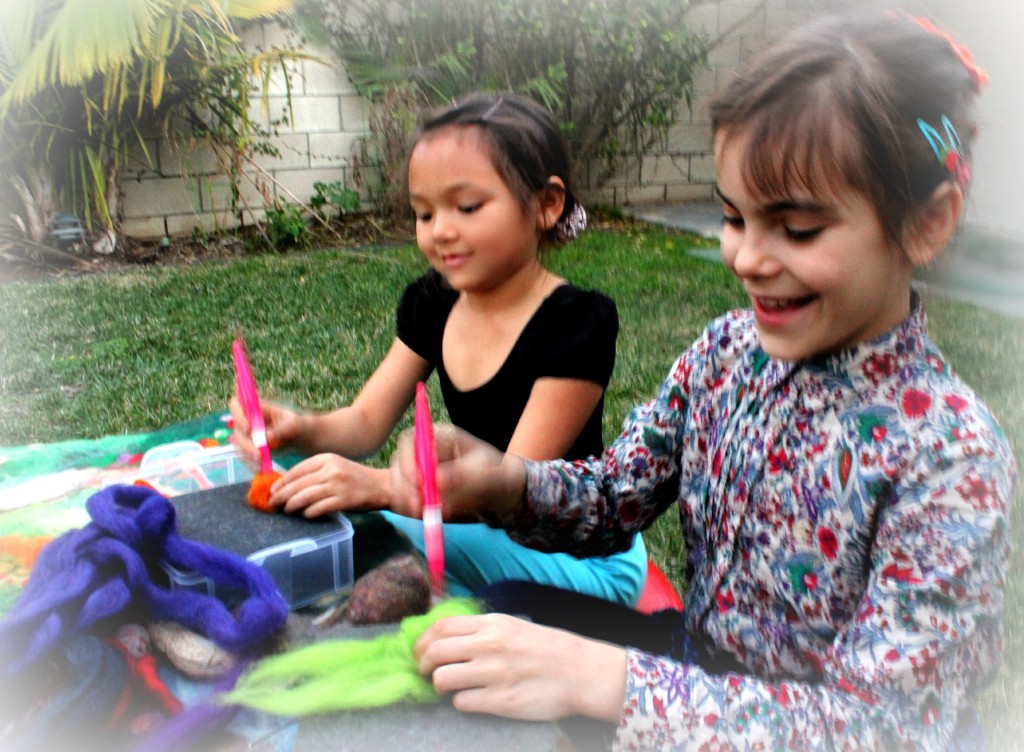 The magical spiral felting needles! I LOVE these puppies! You can get them from Weir Dolls and Crafts website or via Amazon Weir Doll's store. Click on the image below to take you there.
The spiral needle has a twist into a spiral shape, makes each stroke much more efficient. Speed up felting time with a spiral needle, both felts and twists the fibers with each punch, making your felted projects go much more quickly. Our in-house felter now swears by these needles as 3-4 times faster! Jzin says again: "I love them puppies!"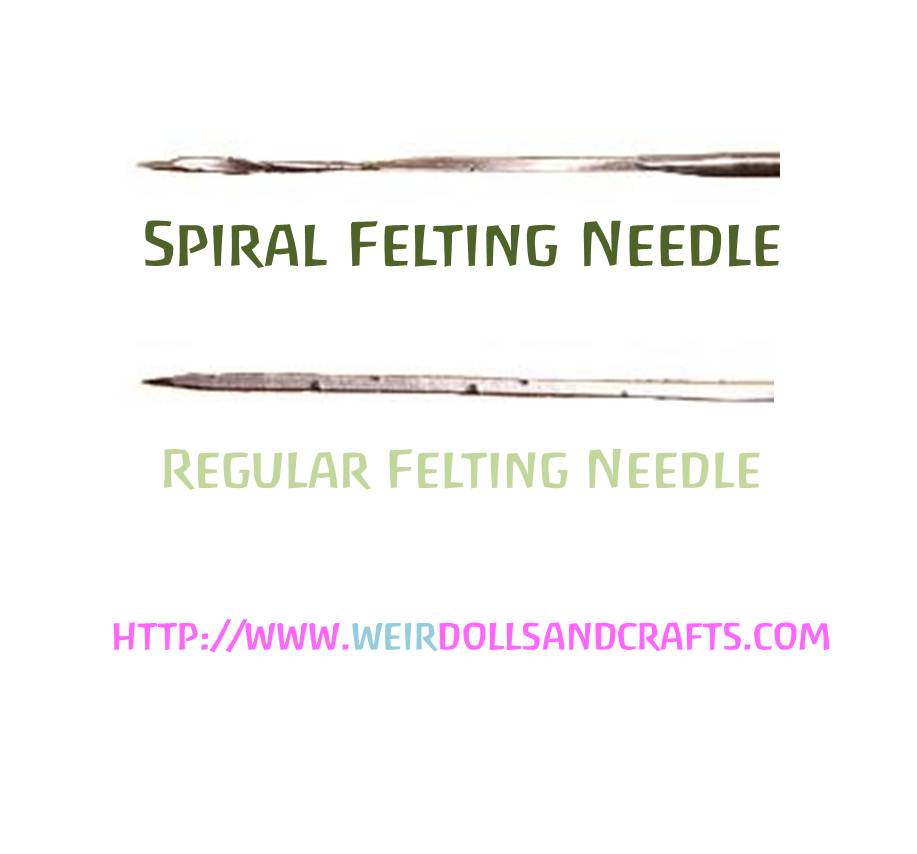 Amazon.com price: You can buy a pack of 3 or a pack of 20 on the above link.
Castle of Costa Mesa Summer 2015 Felt and Craft Workshops on WSOC Campus
I am teaching Felt and Craft Workshops this Summer on the campus of The Waldorf School of Orange County in Costa Mesa. These workshops are mixed ages for adults and children ages 7+. Spaces are limited. Register in the front office at The Waldorf School of Orange County. Click on the link below to find out more.
Mermaid Kingdoms, Fairy Tale playscapes, Toadstool Cottage Night Light, finger puppet Gnomes and more! Come join Jzin Teng of Castle of Costa Mesa and learn how to felt, make small dolls and playscapes this summer. Pick one, or more, of the following 4 themed weeks! These 5 day long workshops (9am-12:30pm Monday-Friday) are for Adults and Children ages 7+. Register in the front office. $250 registration fee per week, payable by check to Jzin Teng ($200+$50 supplies fees).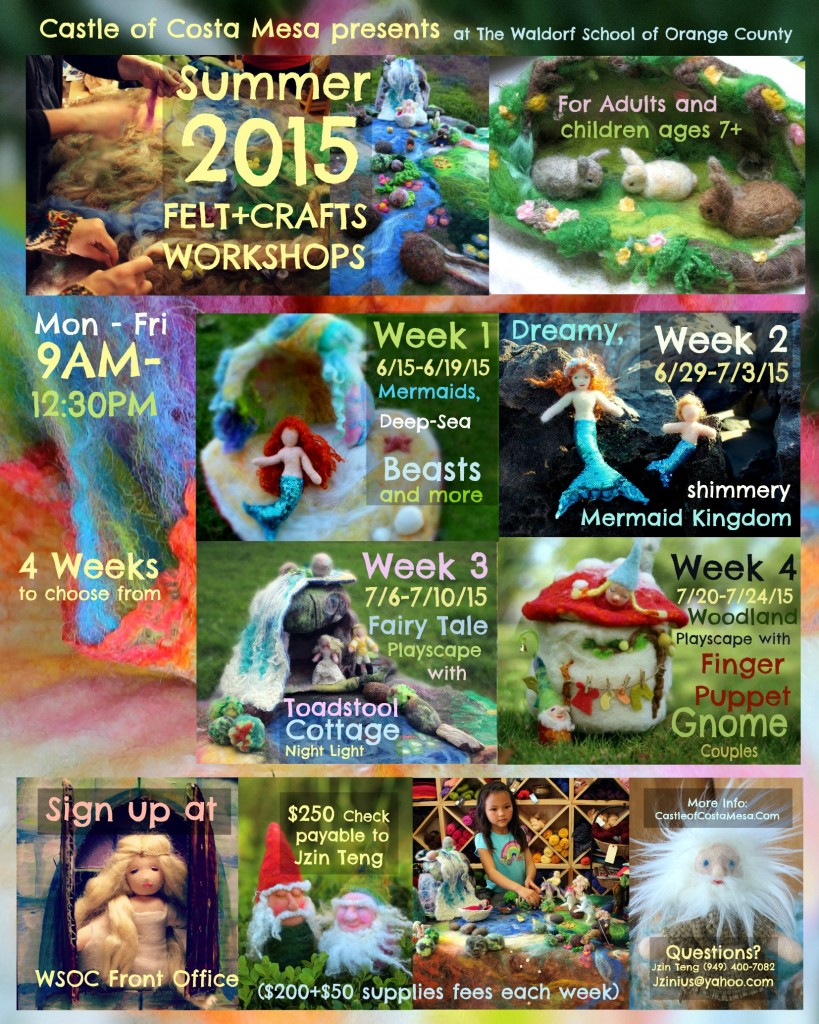 More information here. You can also e-mail me: J z i n i u s @ y a h o o . c o m
Christine Newell's Children's Craft Camps Summer 2015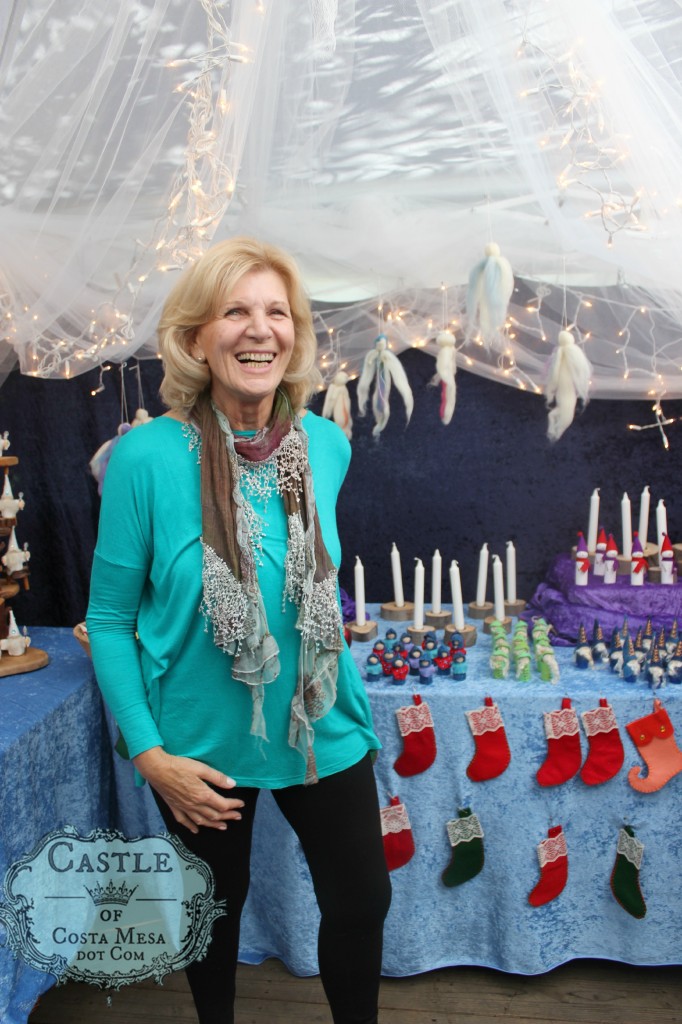 Christine Newell, like me, is also teaching craft classes this summer on the campus of The Waldorf School of Orange County in Costa Mesa. Christine Newell is a trained Waldorf Handwork teacher.
Christine's Children's Craft Camps:
Time:  9:30am to 1:30pm
Crafts: wet and dry felting, dyeing fiber, Japanese marbelizing, gardening, mosaic, sun printing, leather work and more.
Cost: $170 plus supply fee $70
Registration forms in the Company of Angels school store, The Waldorf School of Orange County, Costa Mesa.
Camp Location: Waldorf School of Orange County. 2350 Canyon Drive, Costa Mesa, CA 92627
School Phone: (949) 574-7775
Questions? newellchristine8@gmail.com
 Her available children's craft camp dates as of today:
July 13 to 17, 2015
August 10 to 14, 2015
… sorry June 2015 camp is full.
If her camps are full, you can also visit my (Jzin's) Mermaid Kingdom/Fairy Tale Playscape FELT+CRAFTS workshops for adults and children.
Castle of Costa Mesa Etsy Shop
I sell my handwork on Etsy. Thank you for supporting my work! – Jzin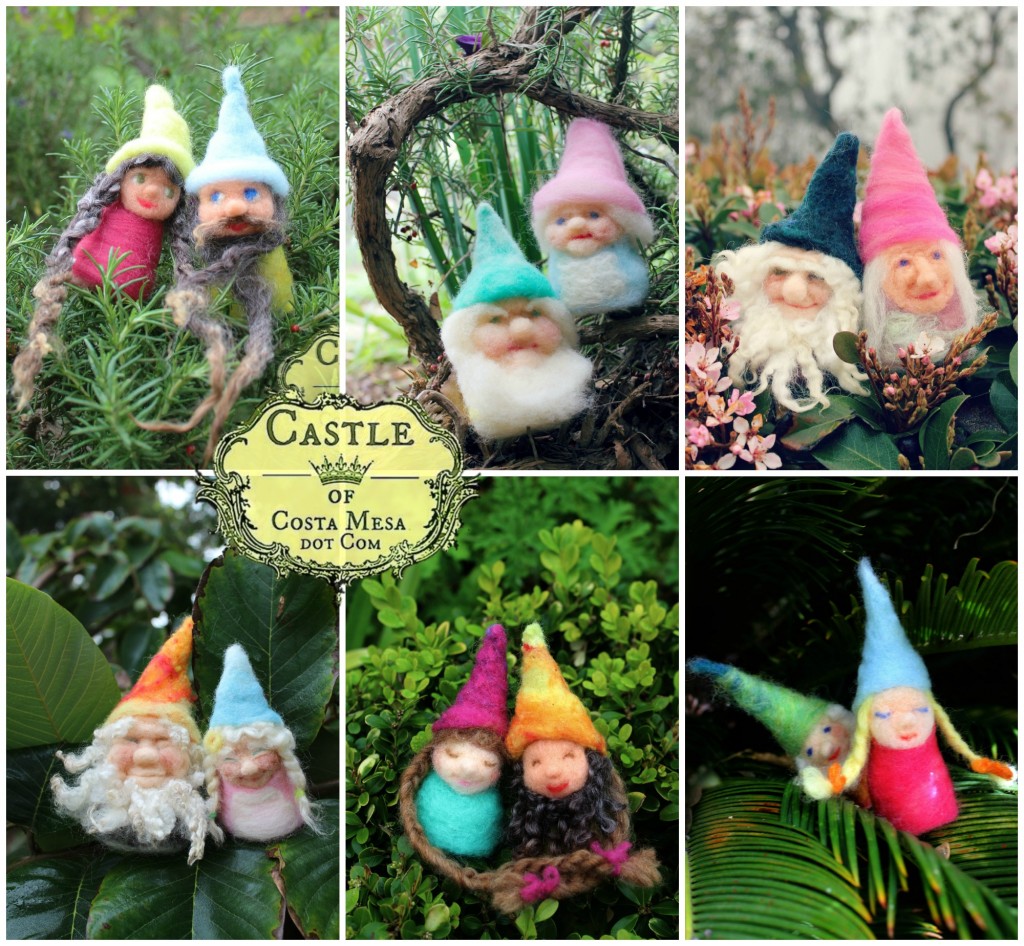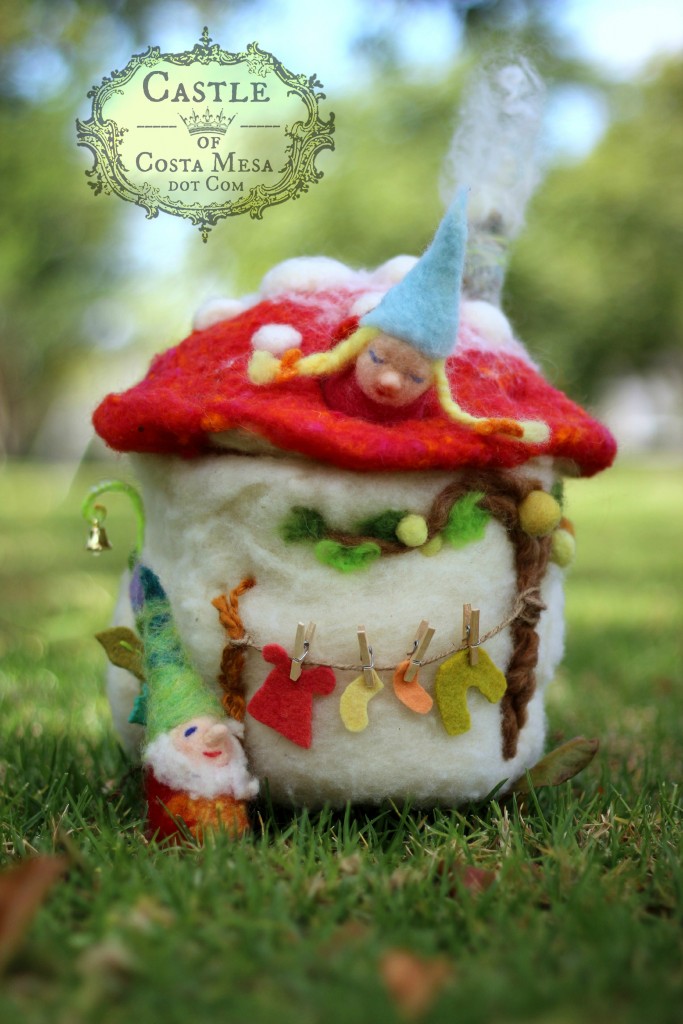 Schedule: Upcoming Monday Morning Craft Group Projects and Other Local Crafting Events
Click on below picture to see FUTURE craft group schedule plus a gallery of our PAST craft group projects.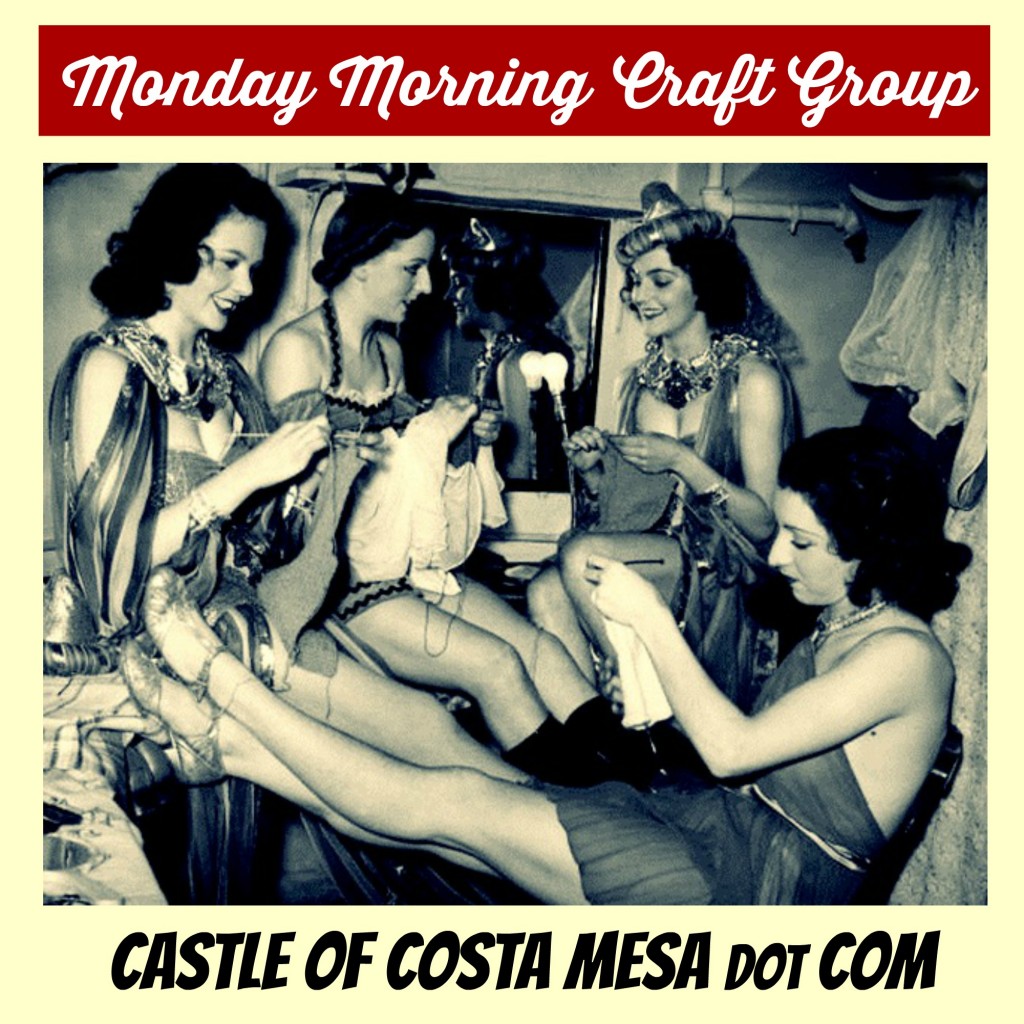 You can "like" and follow our weekly craft group projects on facebook here.
Be in the know for upcoming handmade giveaways: Like CastleofCostaMesa.Com on Facebook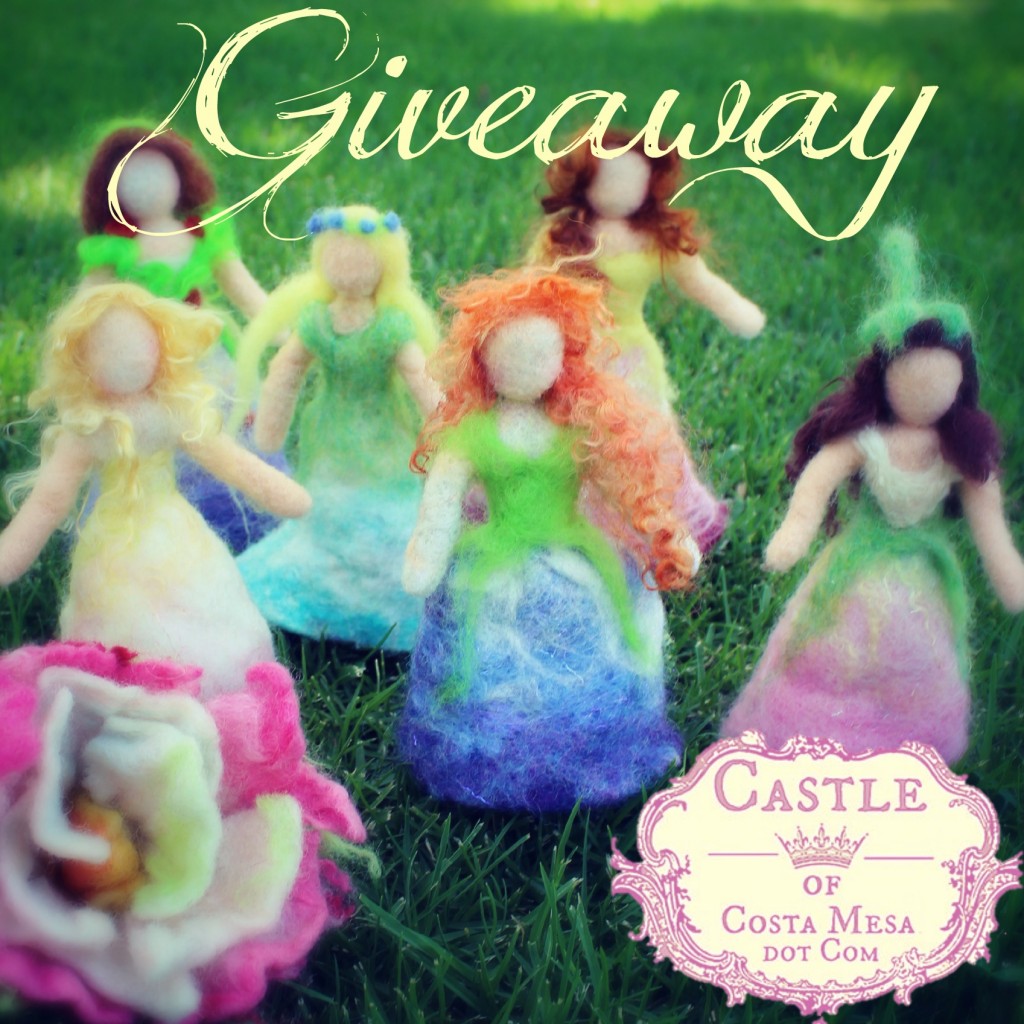 I give away my lovingly handmade dolls and crafts every season. If you "Like" my Castle of Costa Mesa Facebook page, you will be notified of upcoming giveaways. Click here to view the list of my past giveaways. Perhaps the next winner could be YOU?
Summer 2015 Felt and Craft Workshops on WSOC Campus
I am teaching Felt and Craft Workshops this Summer. Click on the link below to find out more.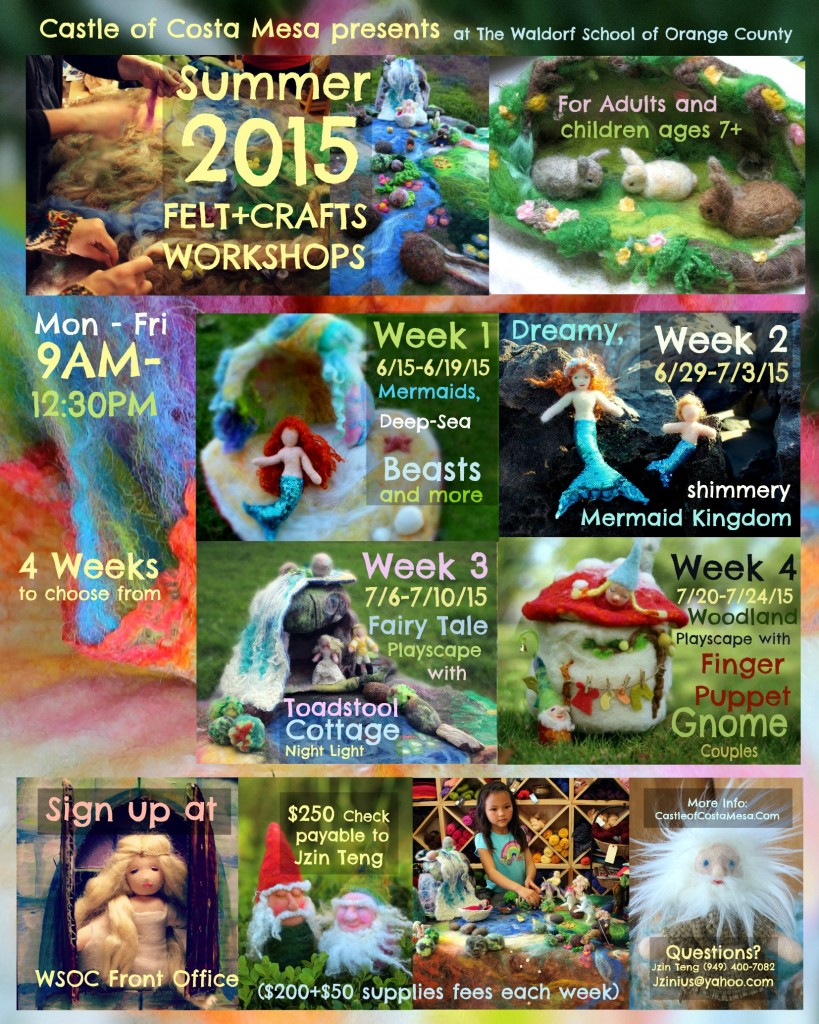 More information here. You can also e-mail me: J z i n i u s @ y a h o o . c o m