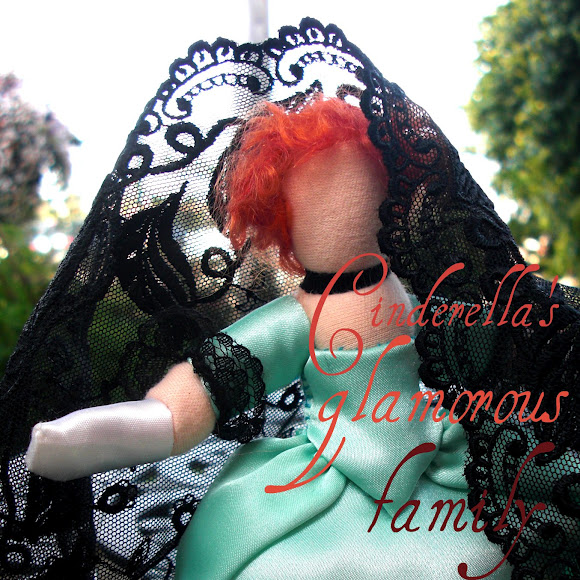 This is one of the first sets of Cinderella fairy tale dolls that I made. Below are Cinderella's step-sisters flanking Cinderella's step-mother in black boa. I had so much fun making these dolls! They were some of my first handmade dolls. I do love the fashions of Versailles!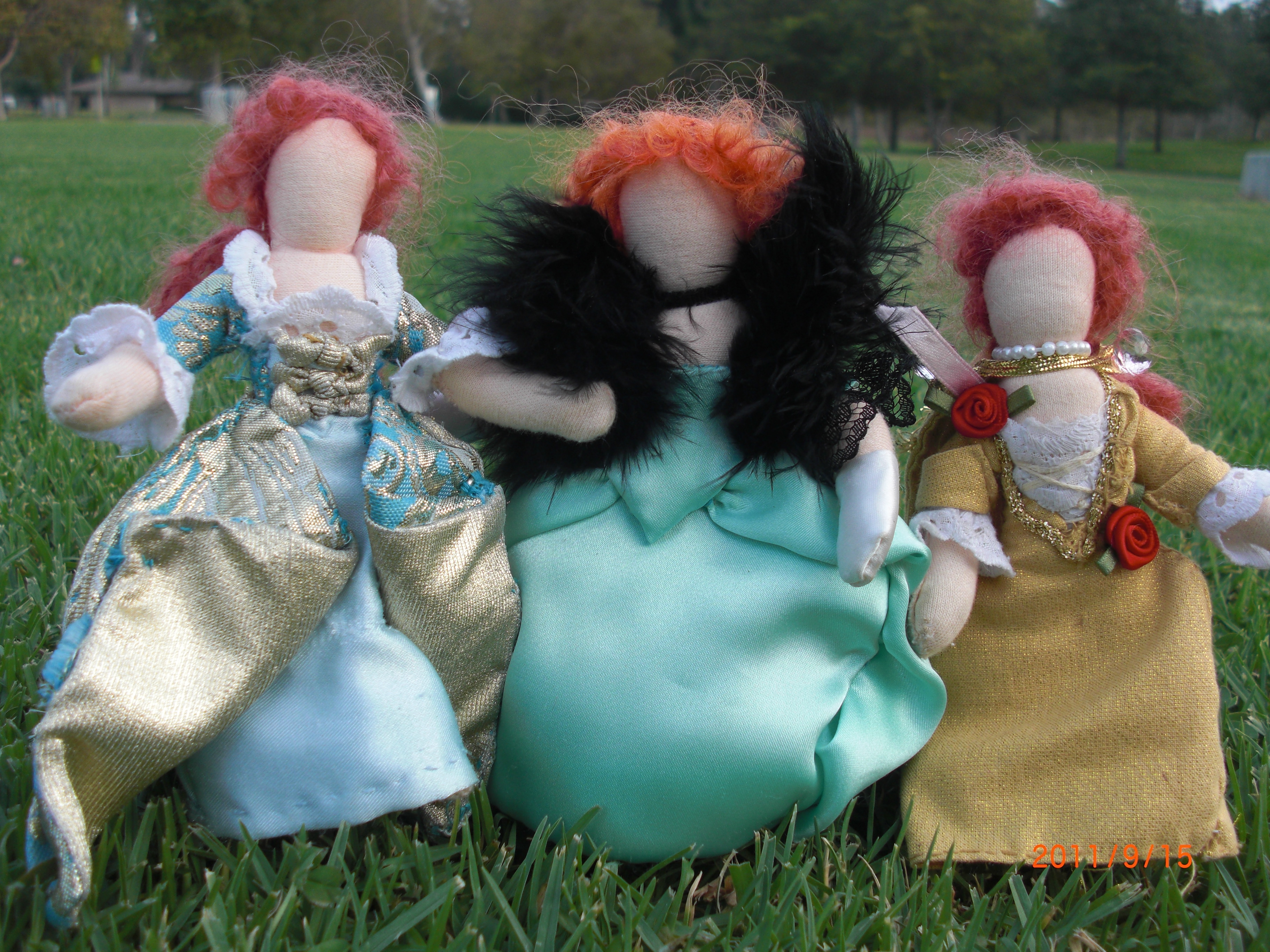 Cinderella's step-mother enjoys primping. Here she is practicing her dramatic diva entrance pose.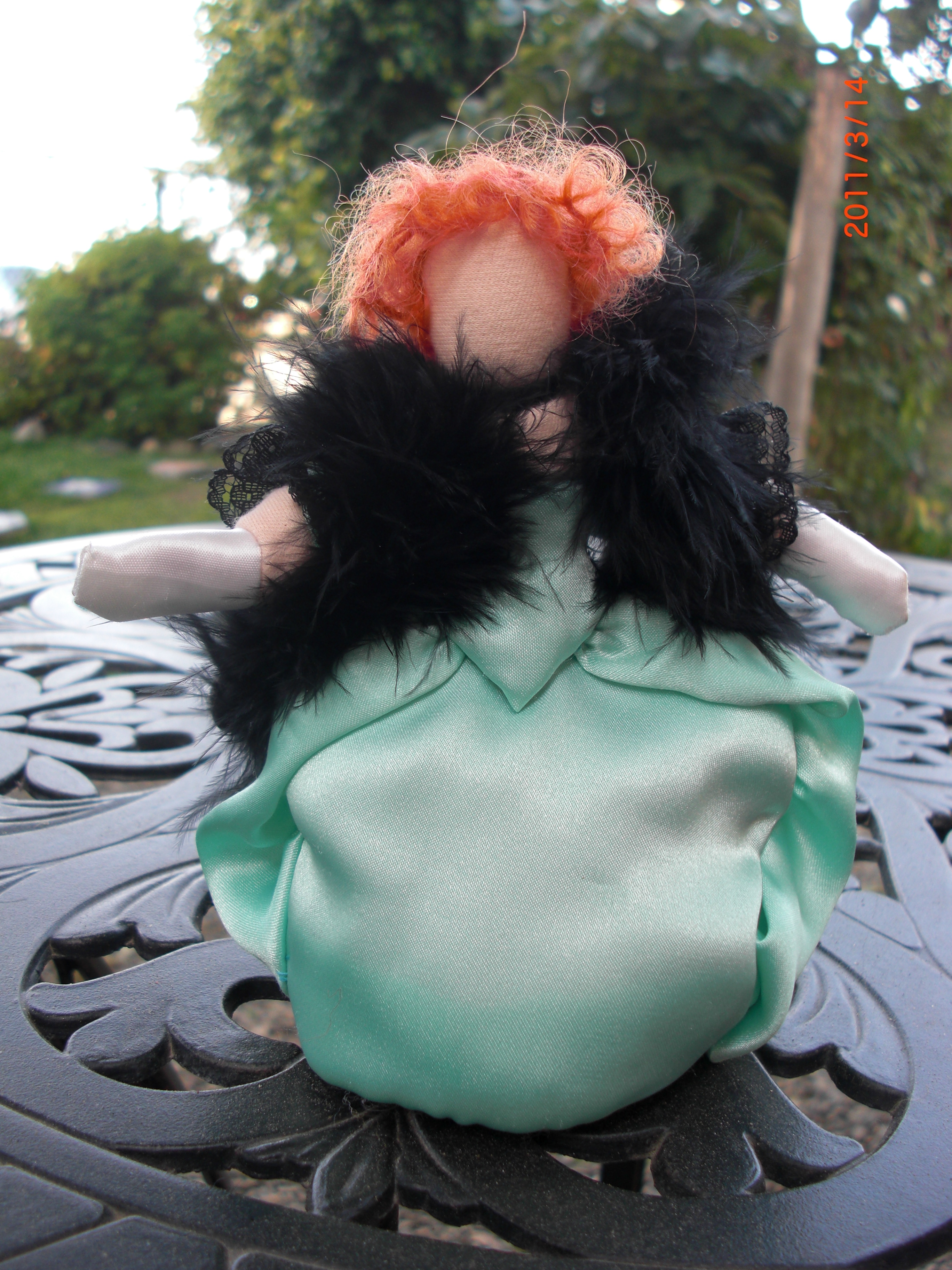 Here she shows you her procelain bare back.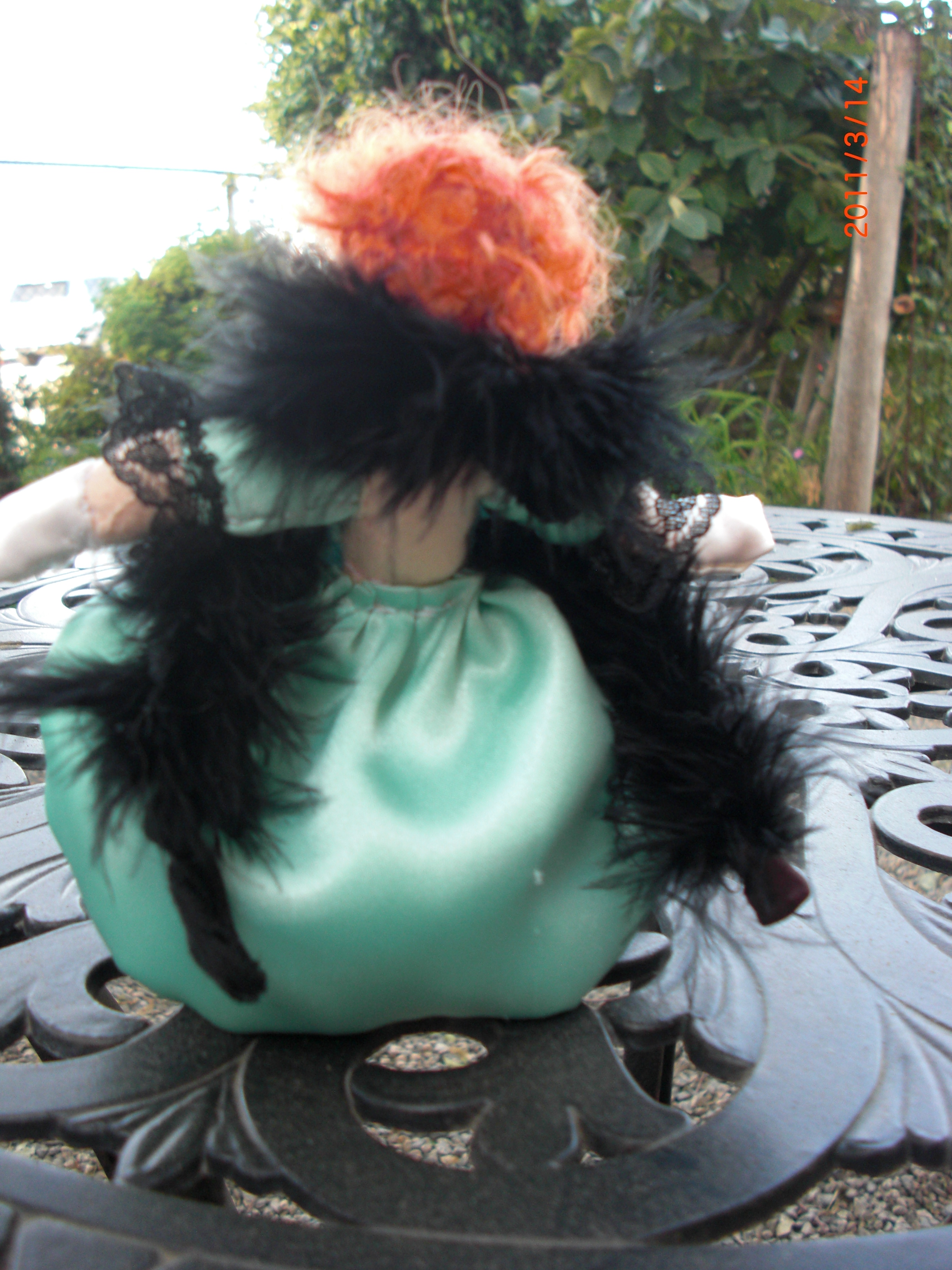 Here she is playing the part of the grieving widow.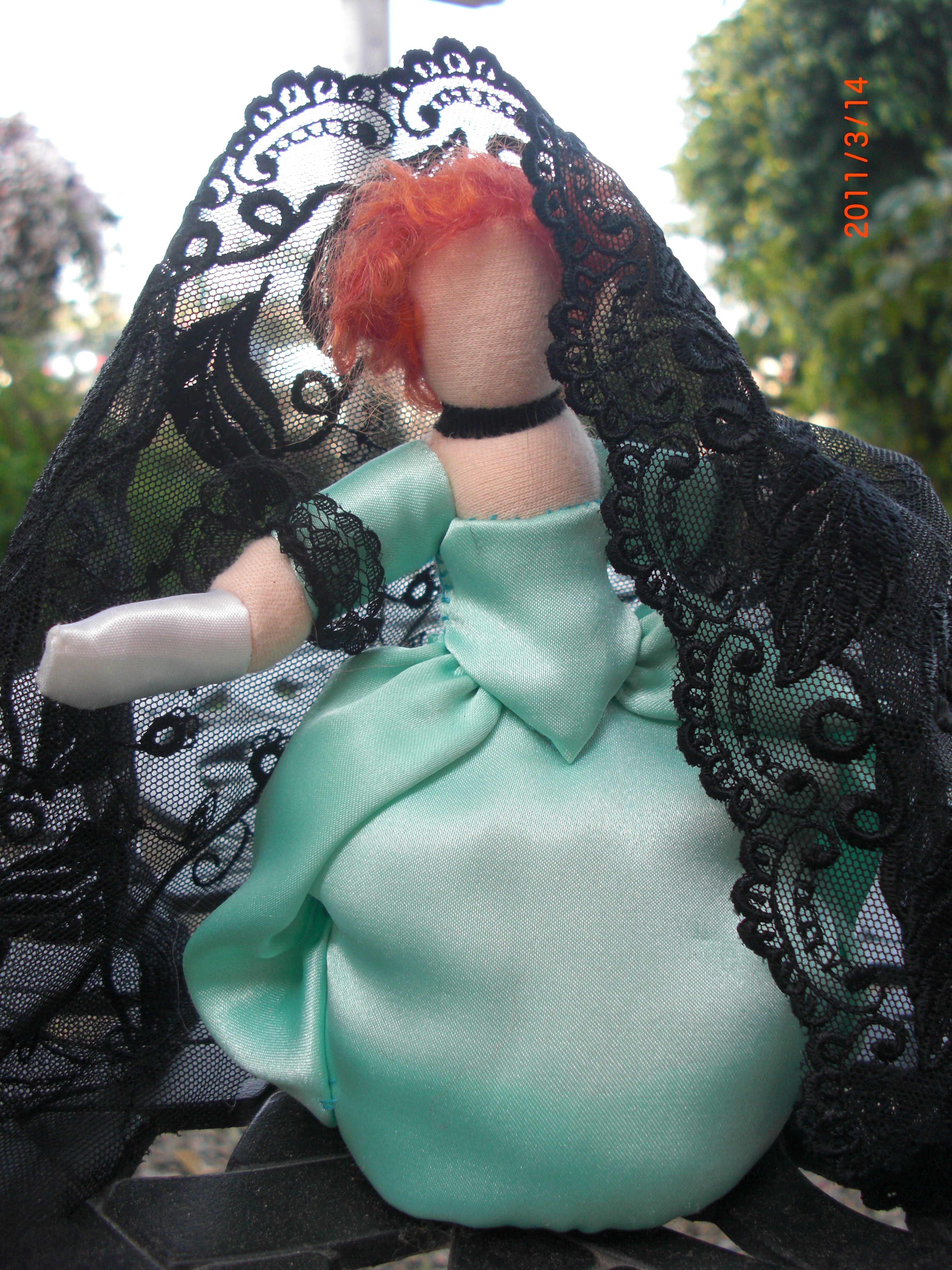 Come closer darling, so you may see how fine my black Spanish Mantilla is.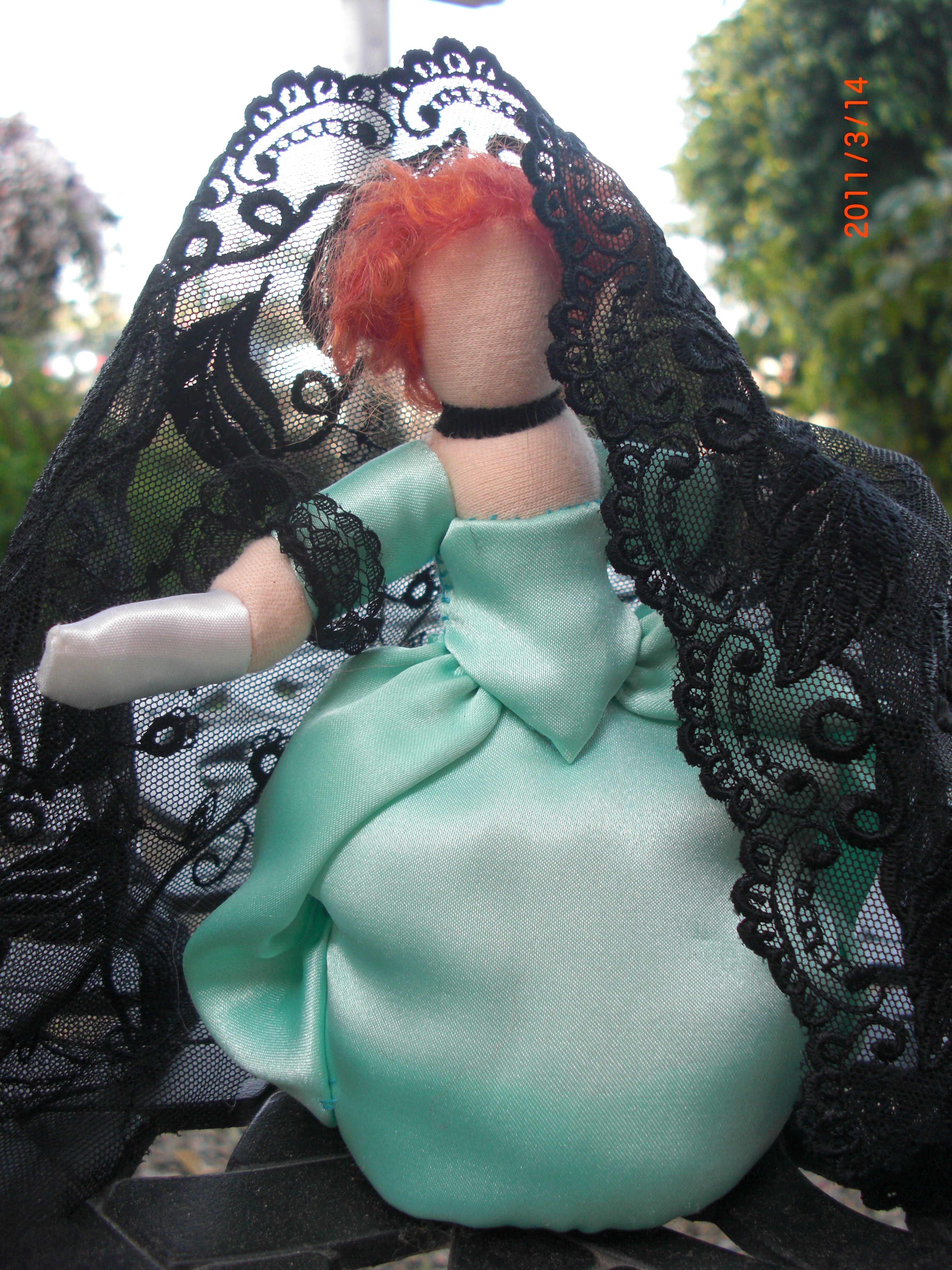 She was quite a sensation when she was younger. Here is a portrait of her by a now exiled court painter.

A ruffling of silks as the ladies shashay away.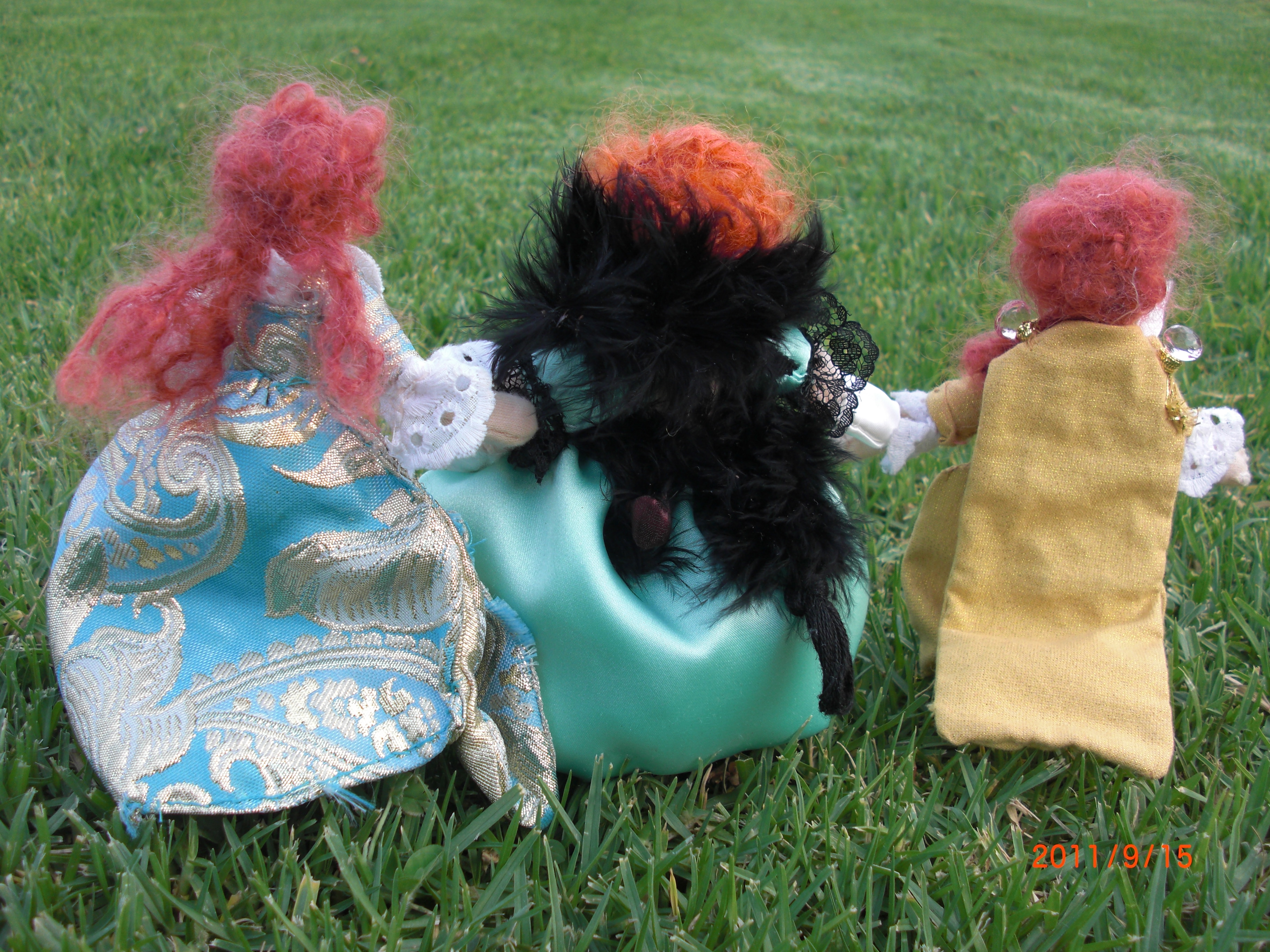 Click here to return to my other handmade dolls.