Today we are making a bedroom for Cinderella's Step-sisters. We started with a large Home Depot paper box.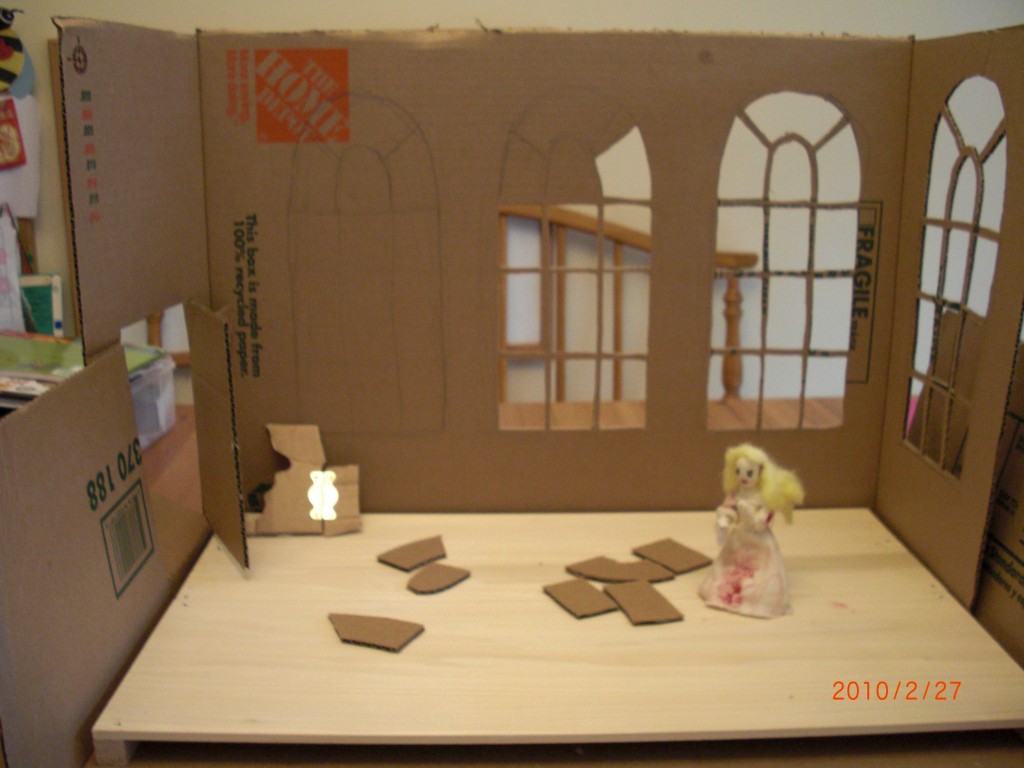 My little helpers are so eager to help. Painting is so much fun!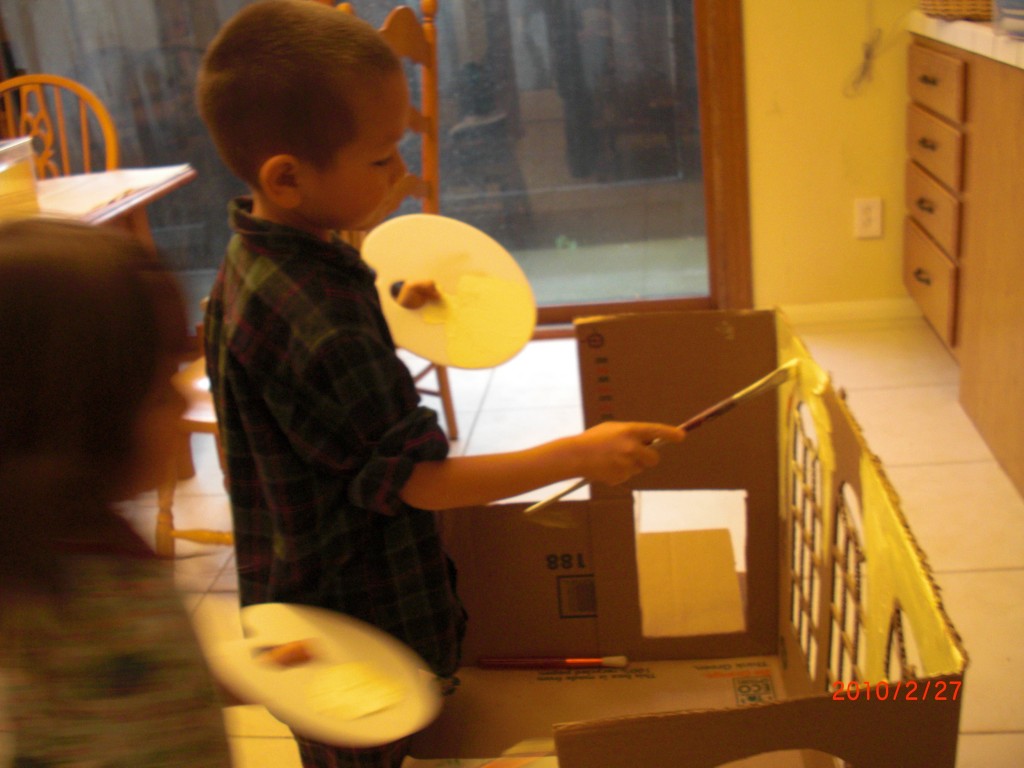 Many hands make light work!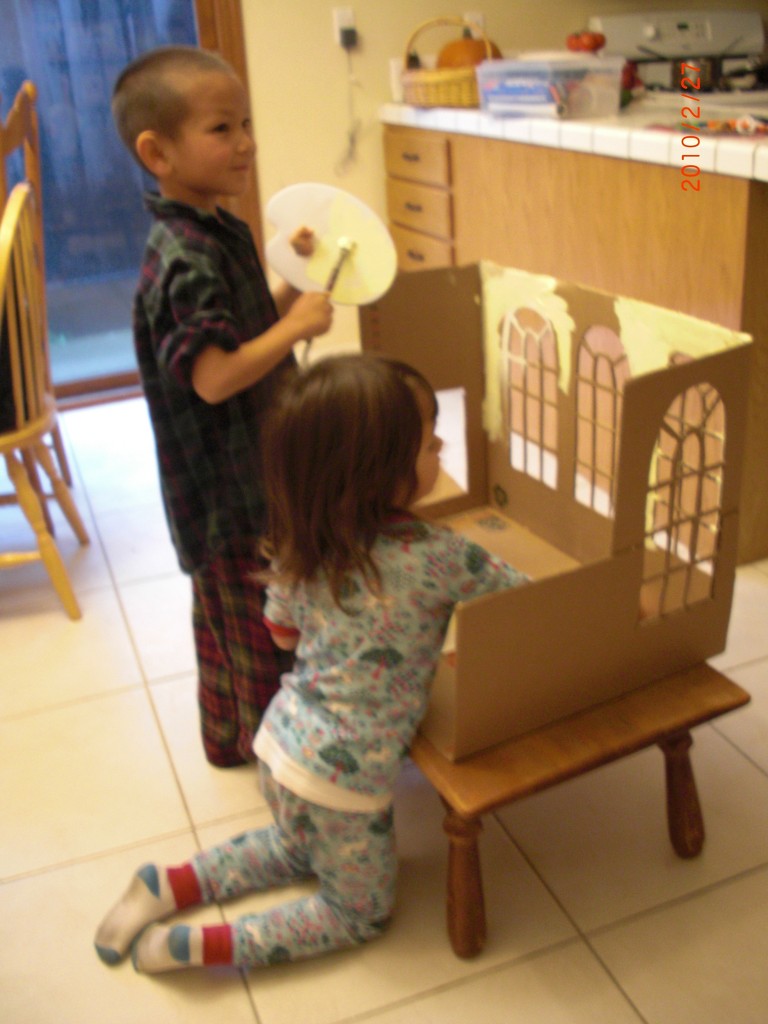 Children are naturally helpful.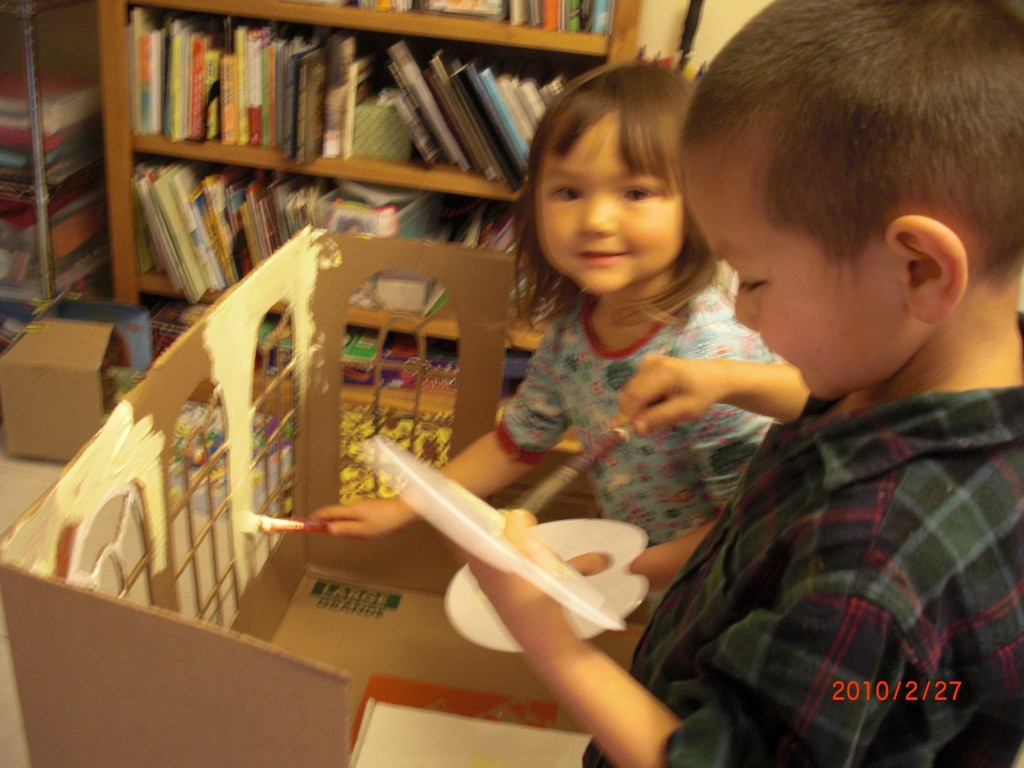 Nunu helps to install the ornate door.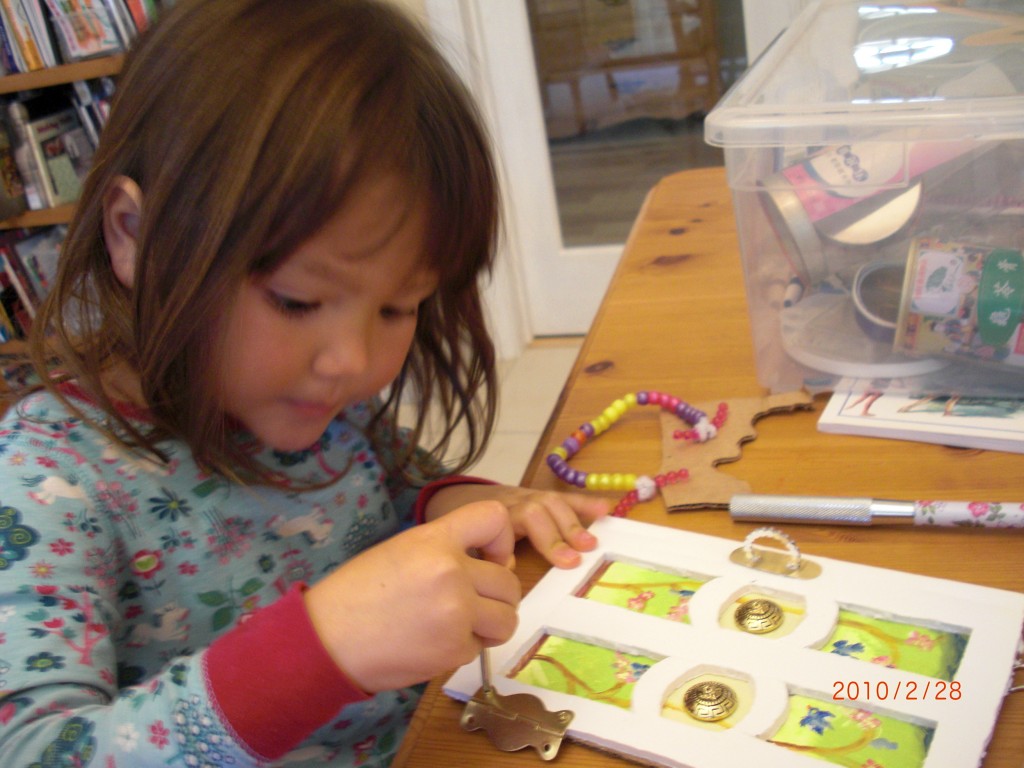 Cinderella's step sisters have a painted bedroom now. I made the table from recycled cardboard box. The table has faux drawers. These two Emergency-C vitamin C boxes would soon be transformed into beds for Cinderella's sisters.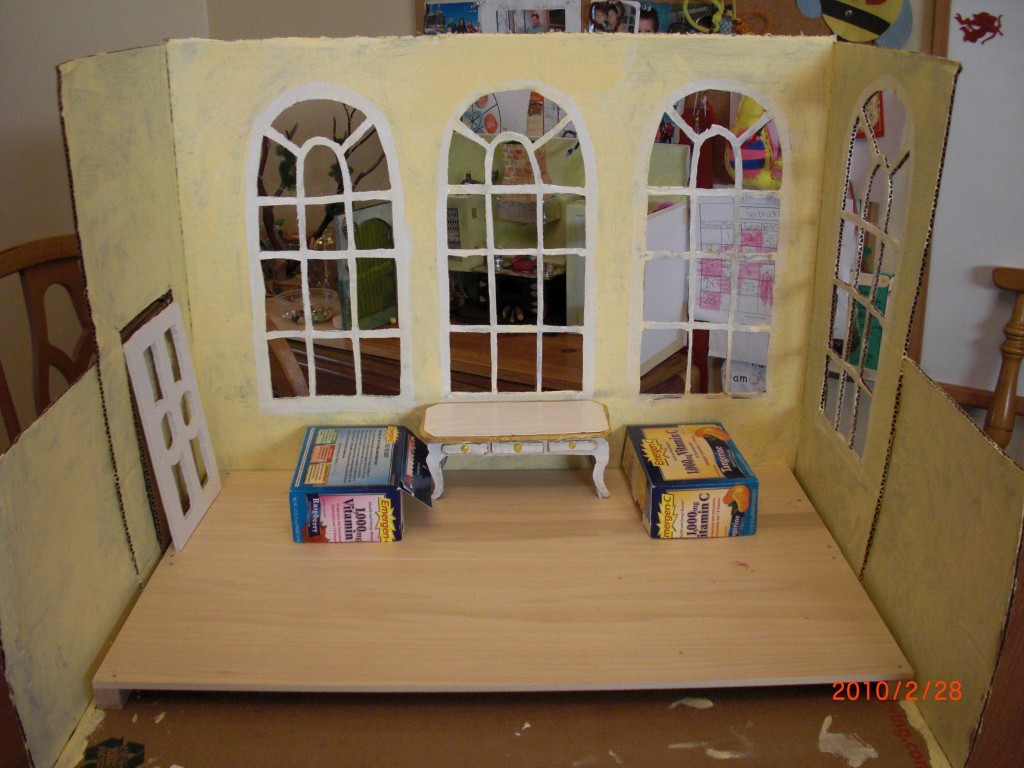 Here is one bed for a sister.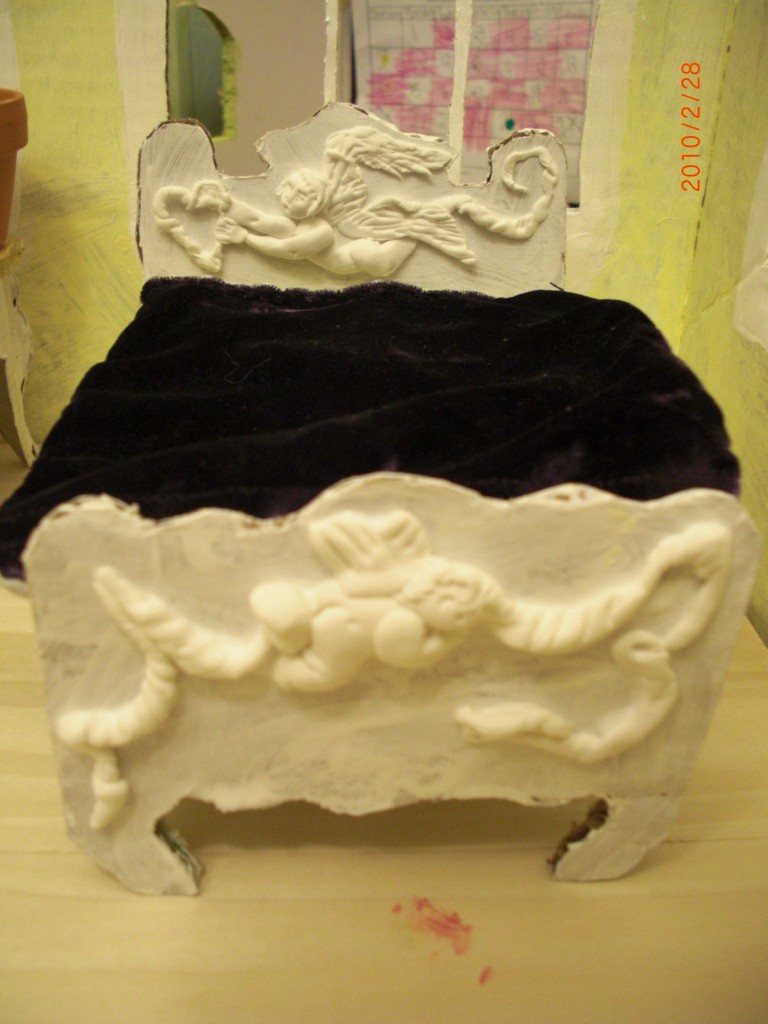 Here is another bed for the other sister.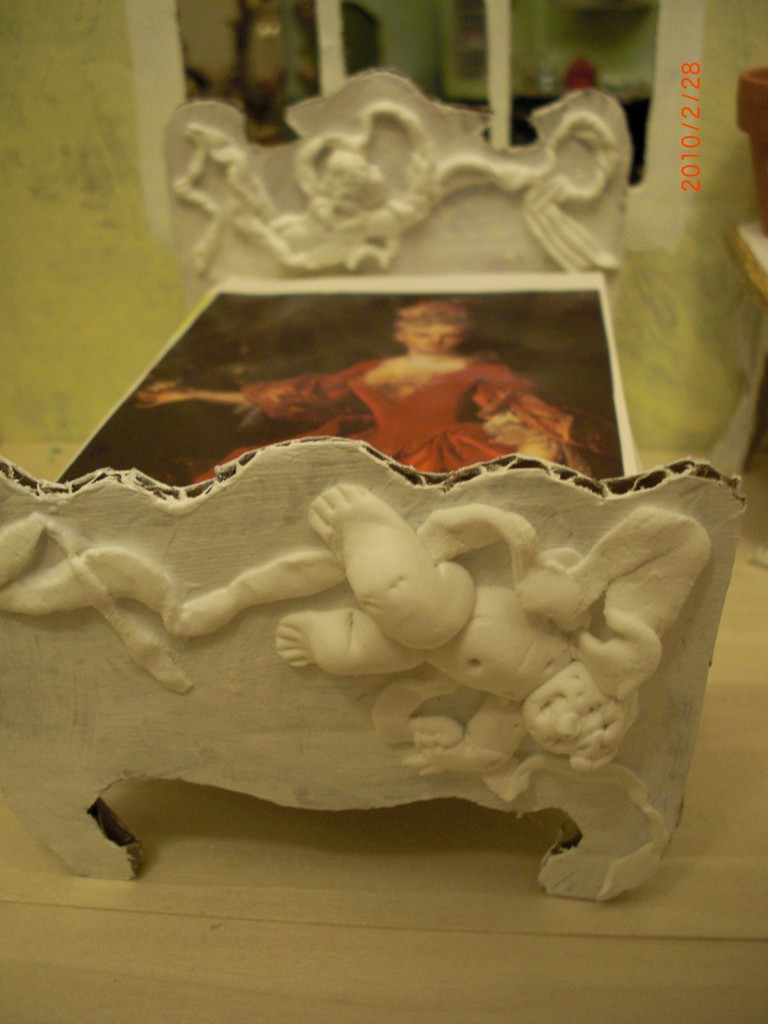 The cherubs were handmade with white Crayola Model Magic, then glued onto the painted cardboard using Aleene's tacky glue.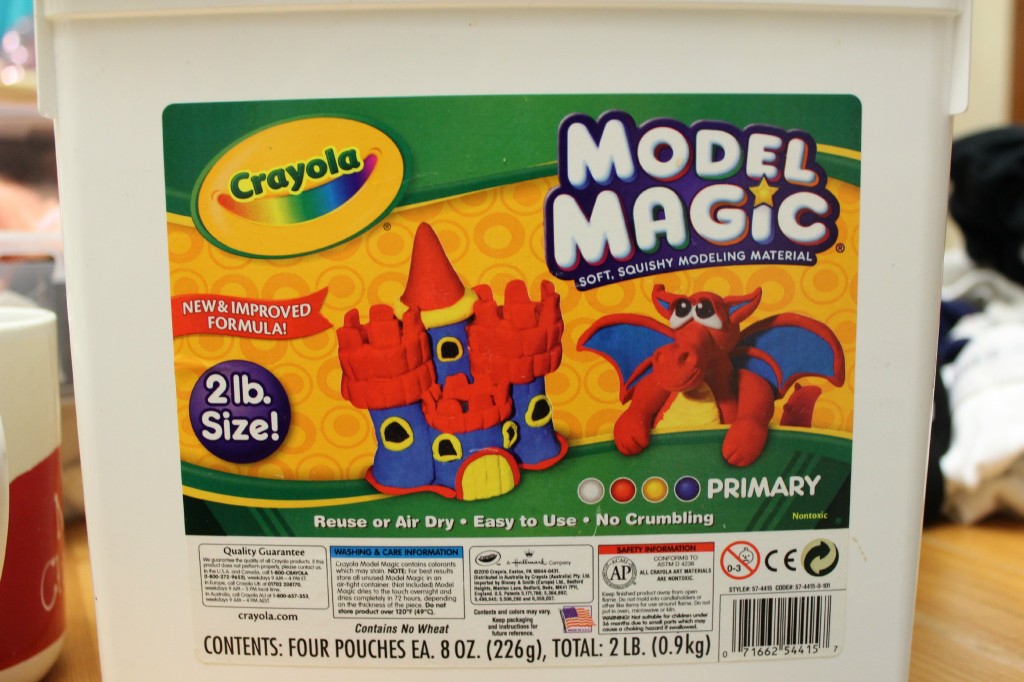 Crayola model magic available on Amazon.com
Aleene's tacky glue, available on Amazon.com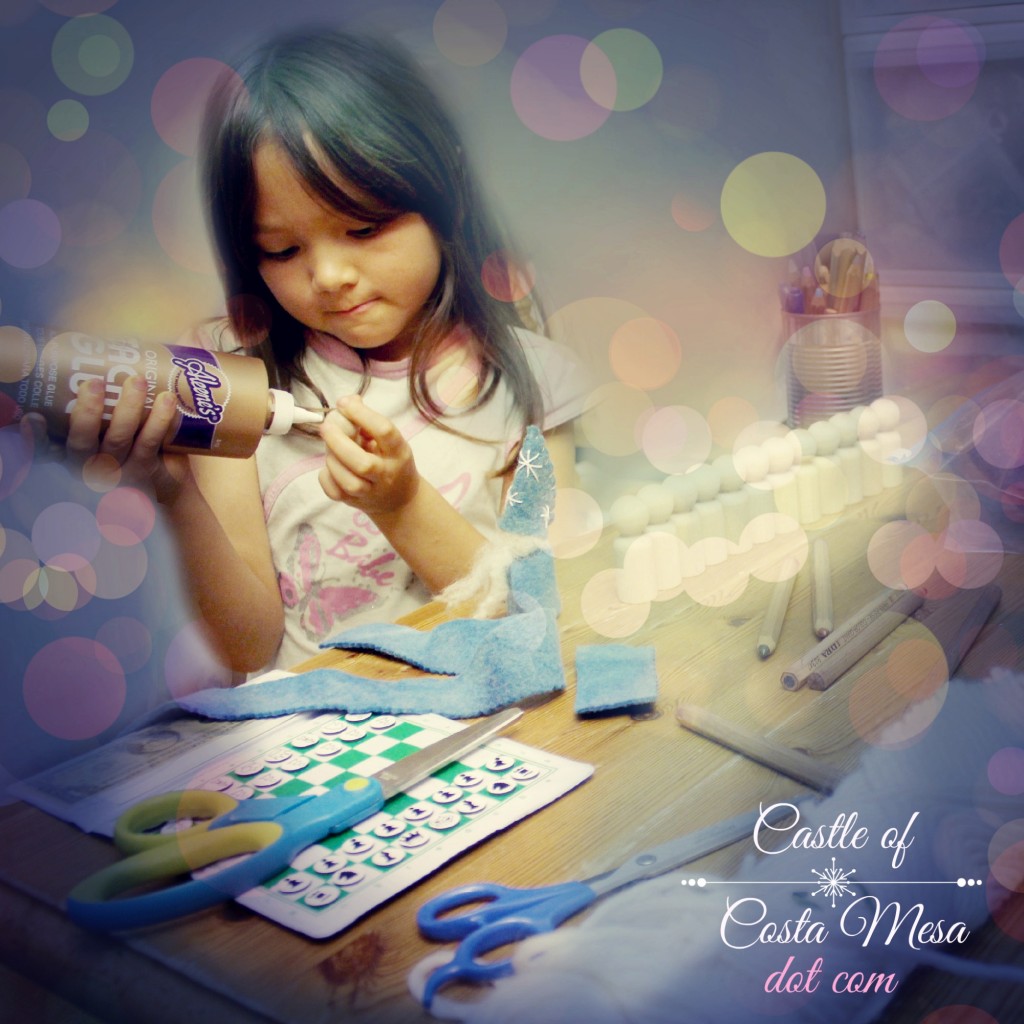 Here is Cinderella, in her ball gown in this room.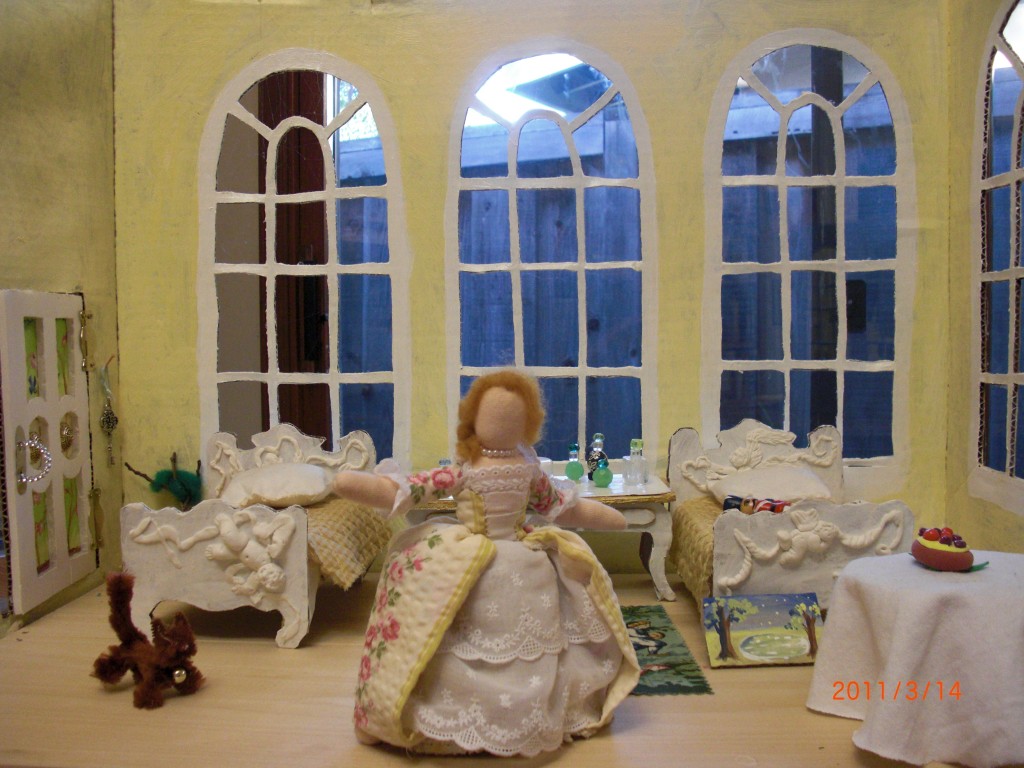 Shop Castle of Costa Mesa on Etsy!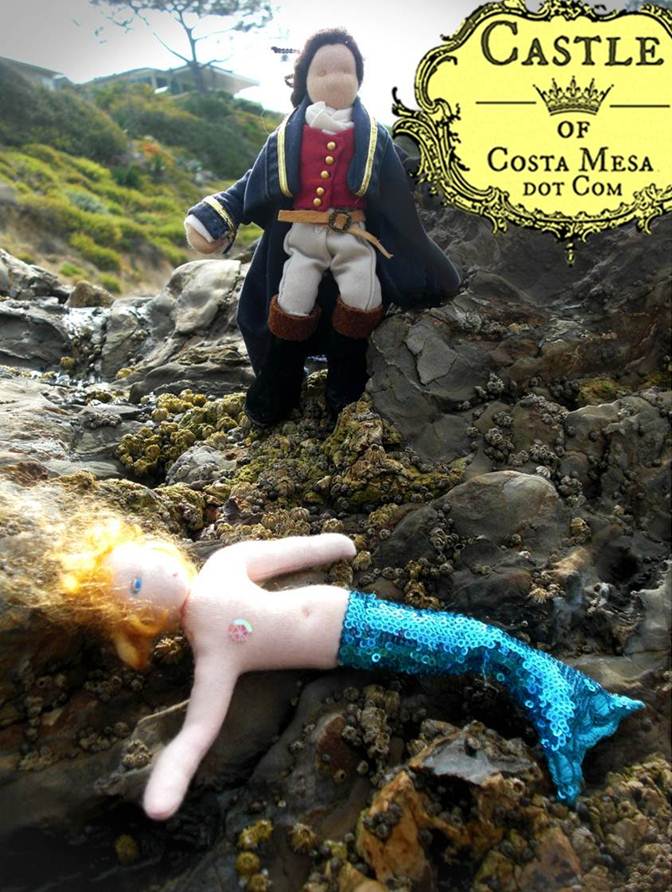 Be in the know for upcoming handmade giveaways: Like CastleofCostaMesa.Com on Facebook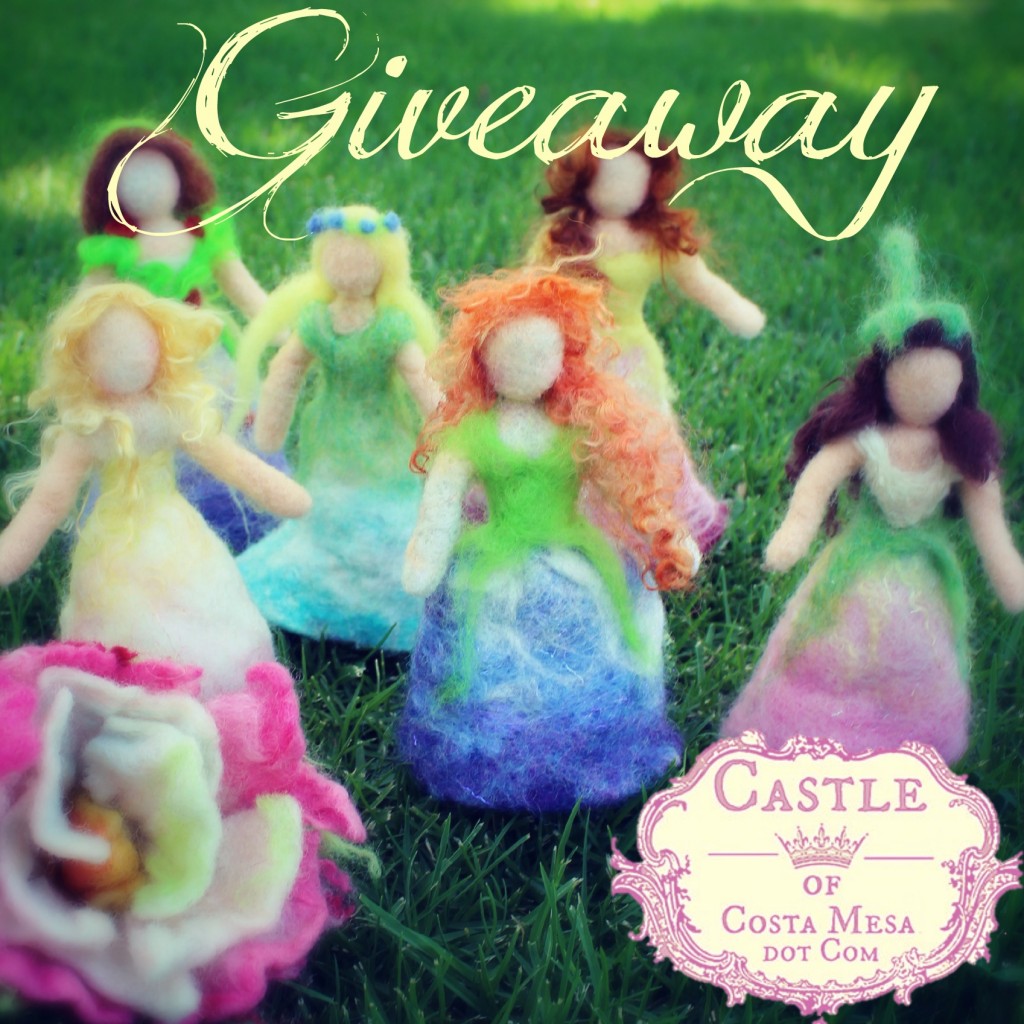 I give away my lovingly handmade dolls and crafts every season. If you "Like" my Castle of Costa Mesa Facebook page, you will be notified of upcoming giveaways. Click here to view the list of my past giveaways. Perhaps the next winner could be YOU?