This Giveaway Ended on December 7, 2012. Please "Like" My Facebook Page So You Will Hear About My Winter and Other Future Handmade Doll Giveaways
Be sure to tell all your friends to "Like" CastleofCostaMesa facebook page! Check back here again soon, I am planning the Winter 2012 Giveaway. Thanks a ga-zillion! – Jzin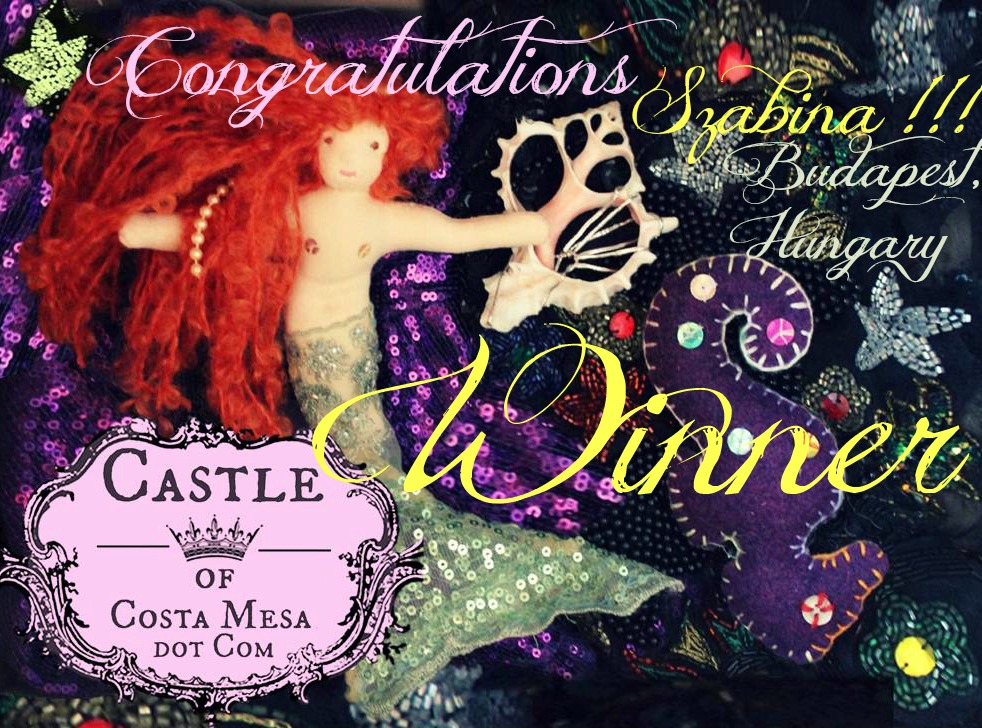 ———-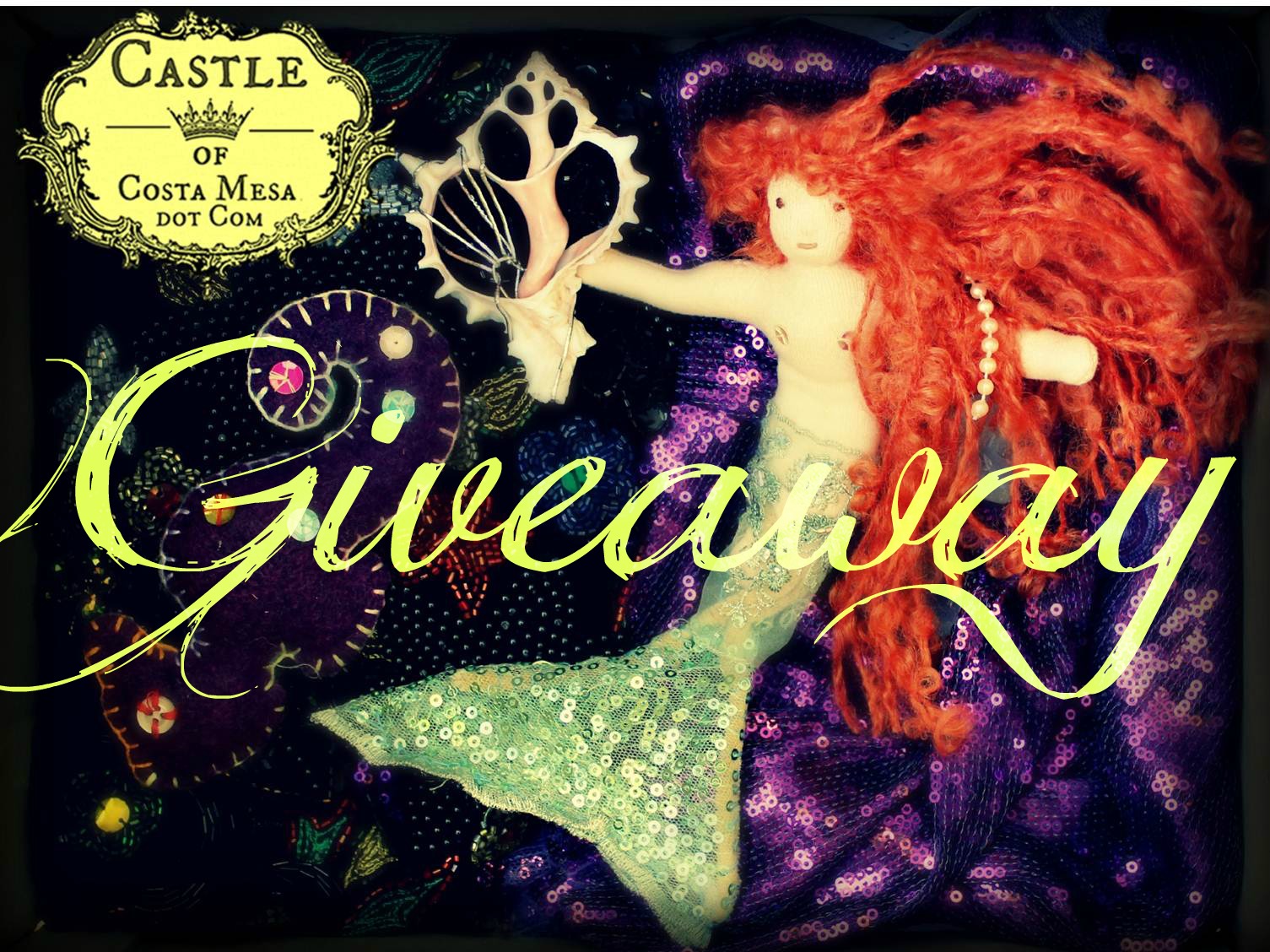 Say "Hello" to Our Giveaway Mermaid Doll
Here is our mermaid with her crown of pearls and a seashell lyre. When she plays music on her seashell lyre, her pet seahorse gets so excited, he does a loop-de-loop! You can win her here on this page. She will make a wonderful holiday gift this season!
… and here is what she looks like from the back: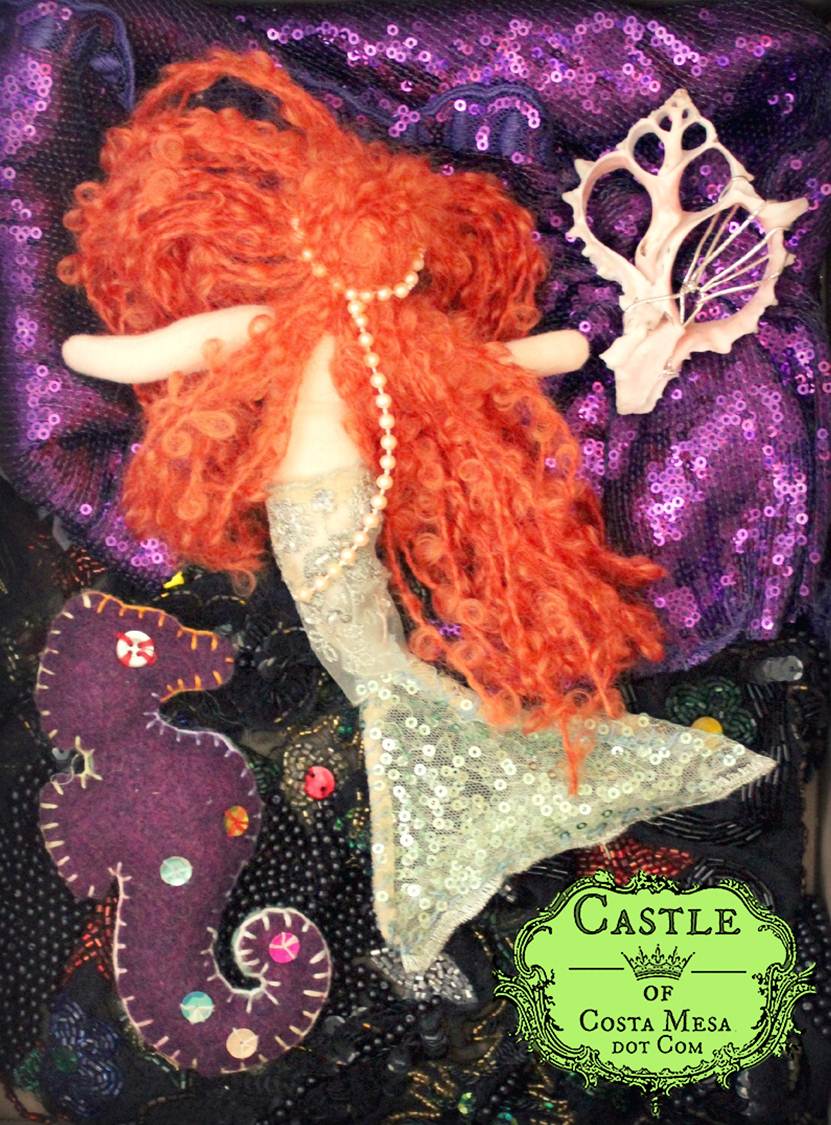 Crafted with Love
The mermaid measures about 8.5 inches/21.25cm from head to tail. She is crafted with love from the choicest materials.  Click here to read more about her and the crafting process. This unique mermaid will delight children and adults alike!
You get just 1 mermaid, with her seashell lute. That's all, no: ocean water, seahorse, vintage beaded fabric or purple sequin except what's on her tail!  Enter the Rafflecopter Giveaway below and may the best of luck be with you!
a Rafflecopter giveaway
You may copy this picture below and post on your website and link it to: CastleofCostaMesa.Com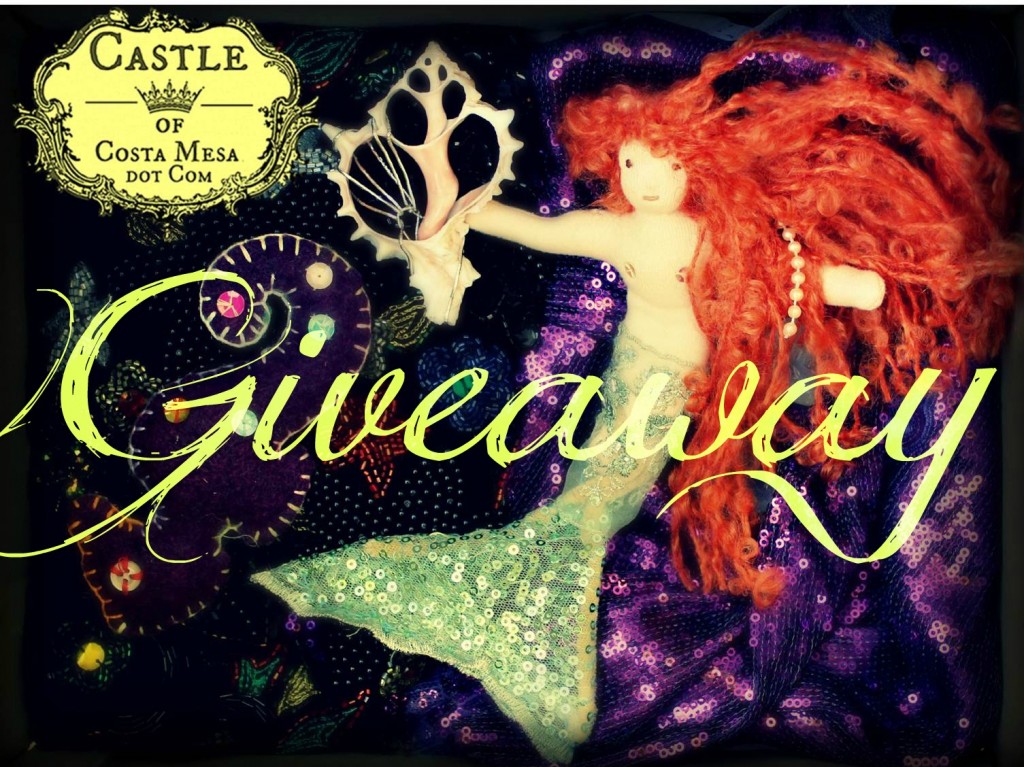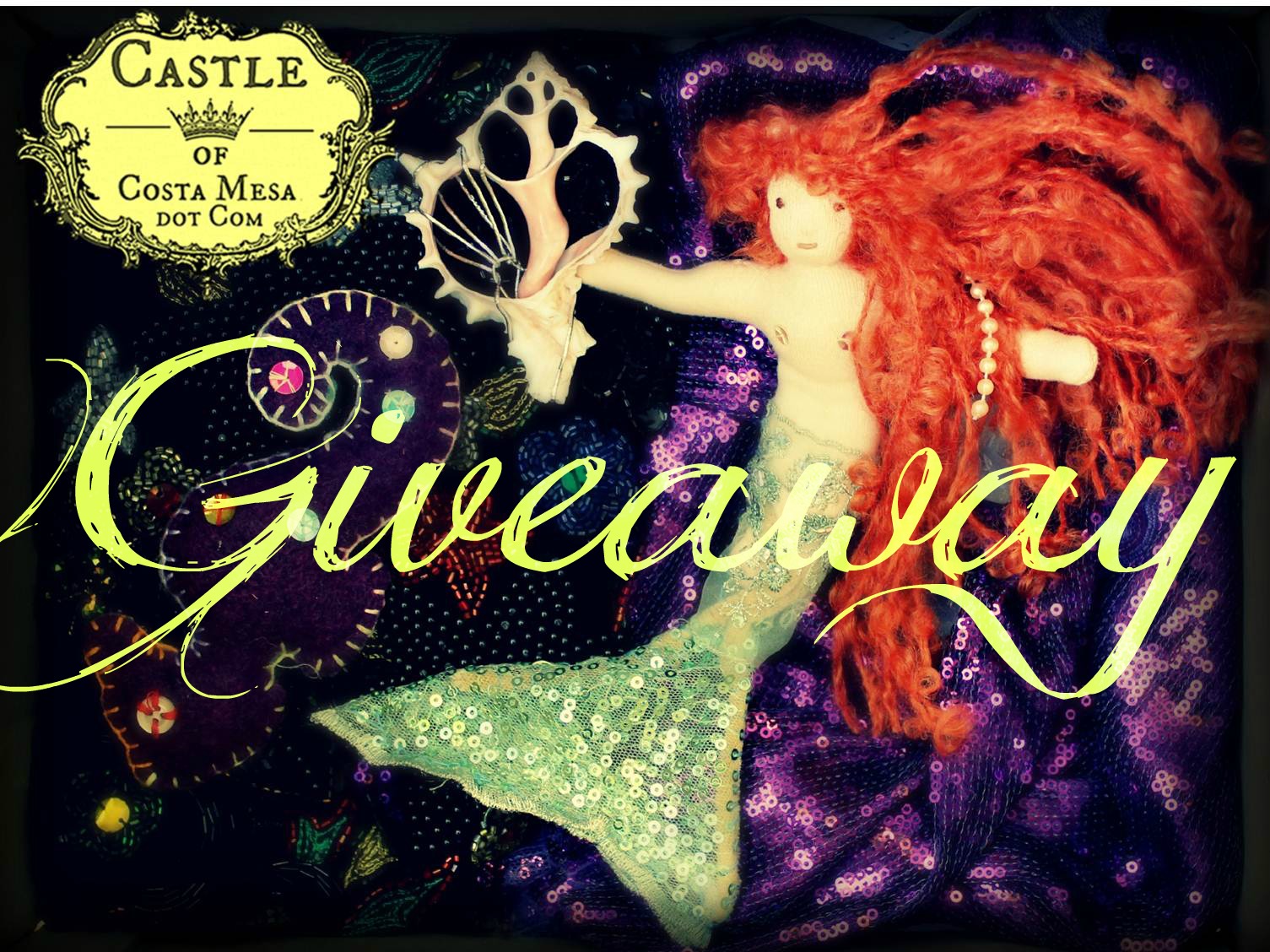 Please "Like" My Facebook Page So You Will Hear About My Future Handmade Doll Giveaways
Be sure to tell all your friends to "Like" CastleofCostaMesa facebook page! Check back here again soon, I am planning the Winter 2012 Giveaway. Thanks a ga-zillion! – Jzin
Now that you are done with the giveaway, click here to enjoy our recent homemade Chinese Fairy Tale Puppet Show, Laibao's Quest for A Bride  來寶求親 …