November 22, 2014. This Giveaway is now OVER. Here are the 3 winners. Congratulations!!!
Winner, Jessica Sue W in Oklahoma. Thank you for favoriting Castle of Costa Mesa Etsy store!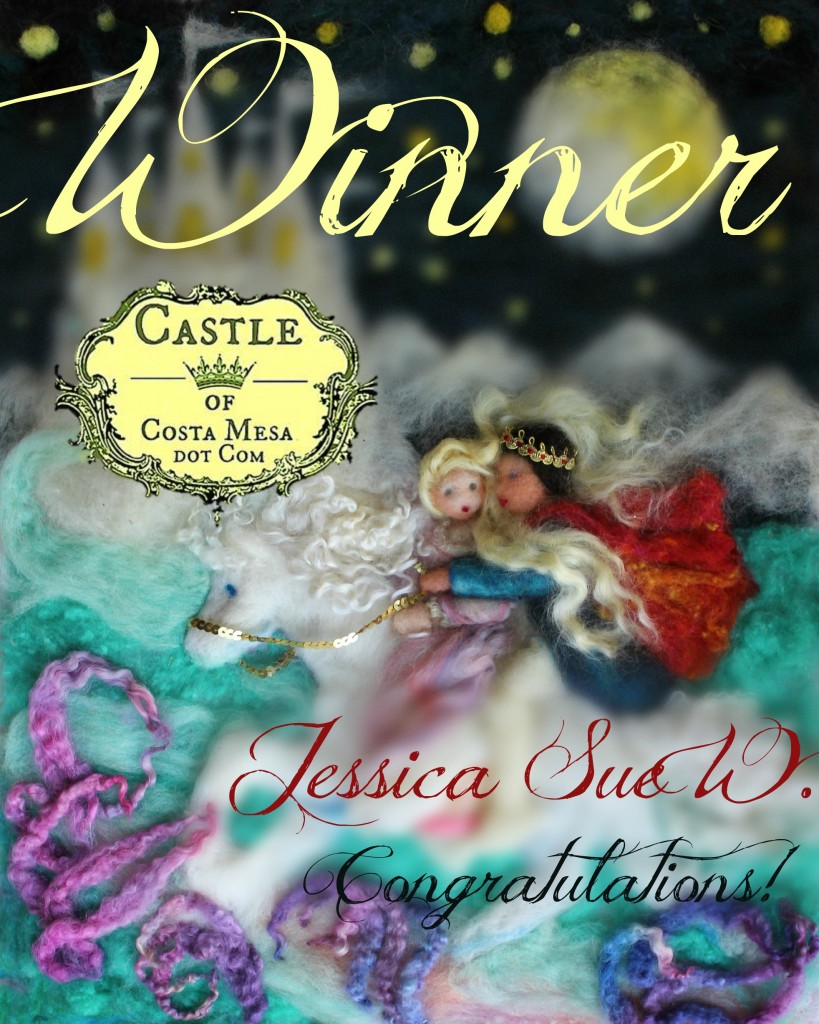 Winner Kristi K in Tenessee, USA, Thank you for sharing this Giveaway on your facebook page!
 Winner, Julie T. from Montreal, Canada. Thank you for favoriting Castle of Costa Mesa Etsy store!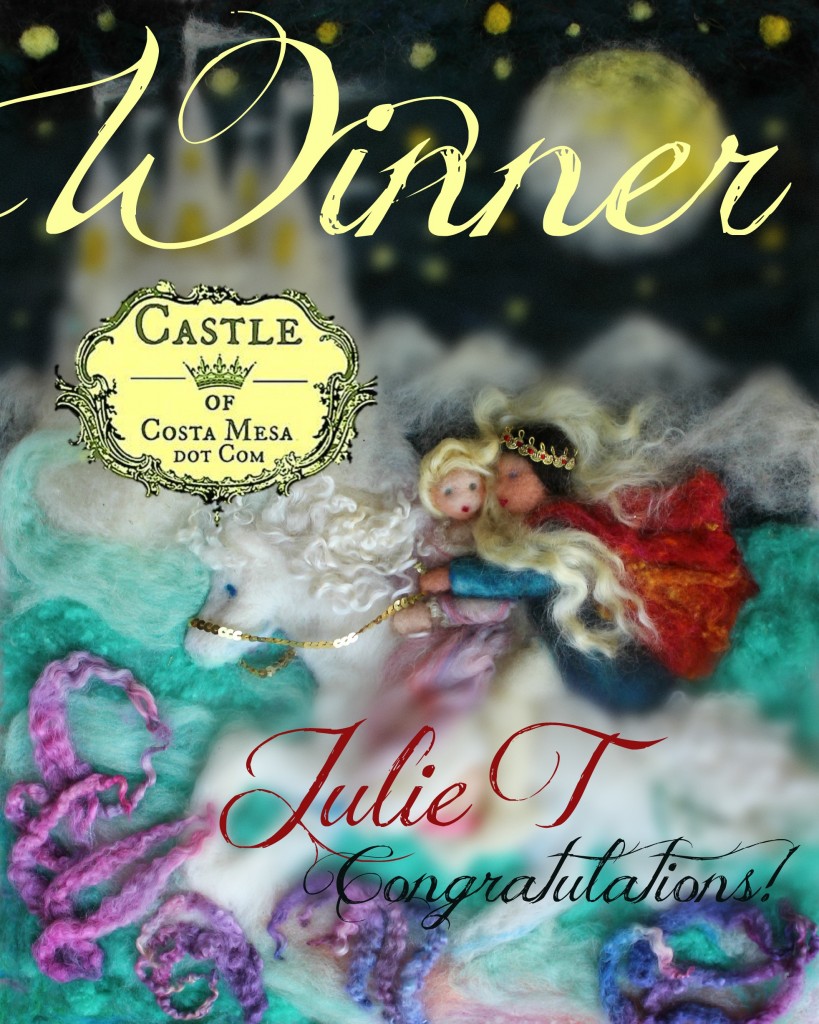 Meanwhile, please remember to shop on my Etsy store… I have extended the 20% coupon code for 2 more days! It will now be active till November 24, 2014. Woo hoo!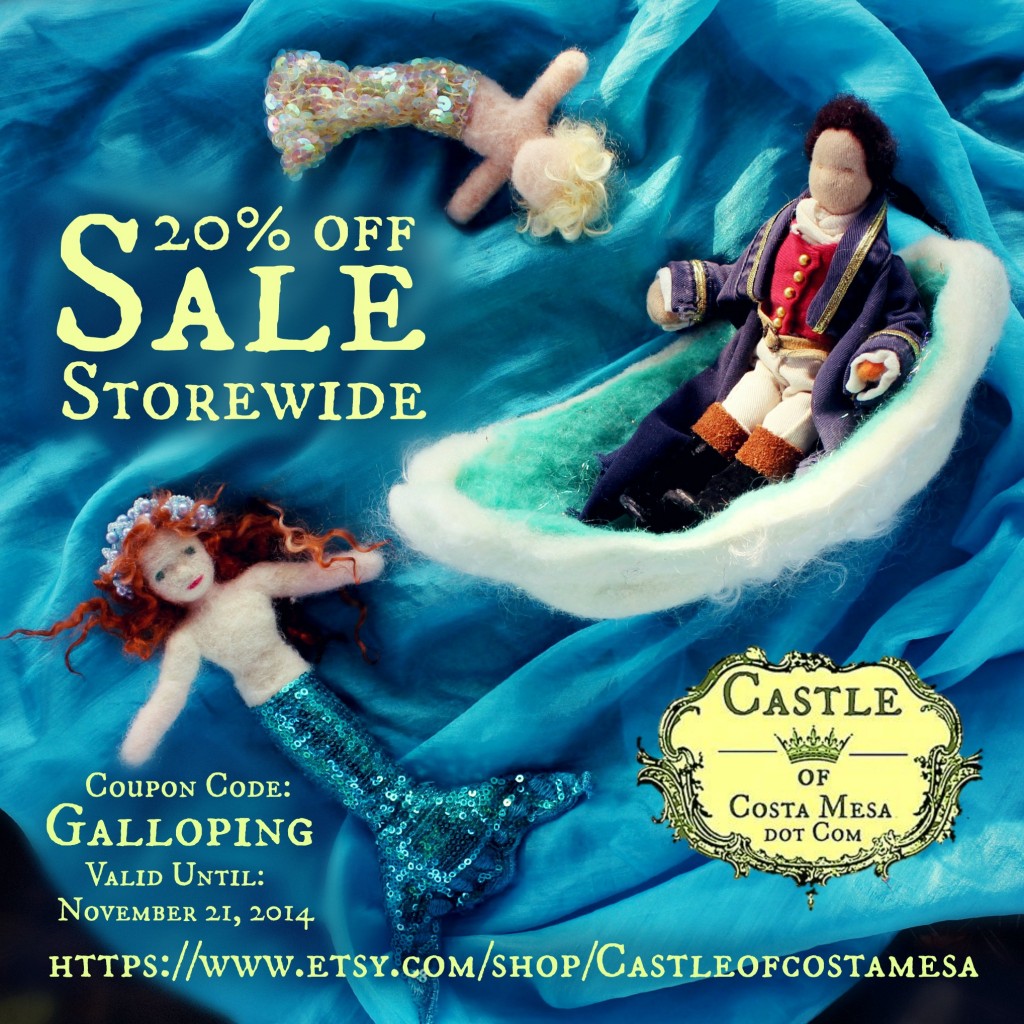 Giveaway!!! The Wild Swans Fairy Tale Needle-Felted Picture 8″ x 10″ Print by Castle of Costa Mesa. Fall 2014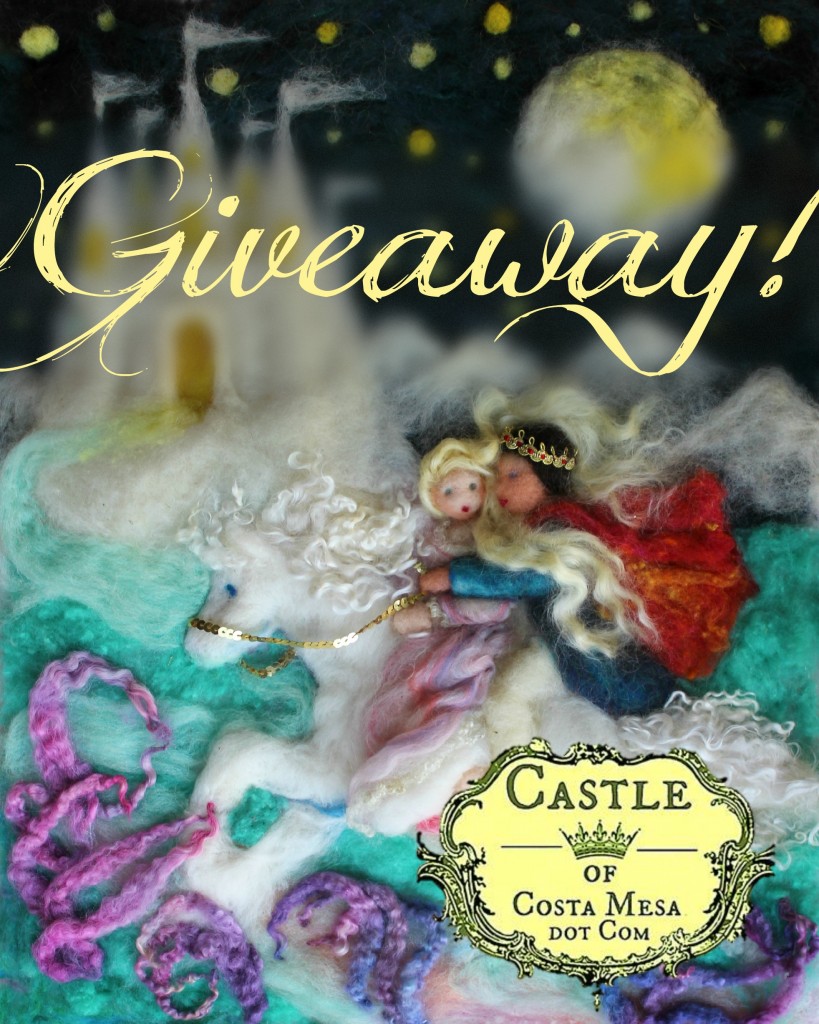 Here it is, my first print sold, on Etsy. I want to share my love of fairy tales, fiber arts and friendship with as many kindred friends as possible, so I price this work to be very affordable on my Castle of Costa Mesa Etsy store! Please take a look and favorite it (click on the heart till it turns red with love).
To celebrate the debut of this print, I am giving away THREE of them to THREE  lucky winners. This giveaway is OPEN WORLDWIDE.
Enter the Rafflecopter Giveaway below and may the best of luck be with you!
This Giveaway ends Wednesday November 21 , 2014 12am Pacific Standard Time.
More views on the prizes. The print will be unframed.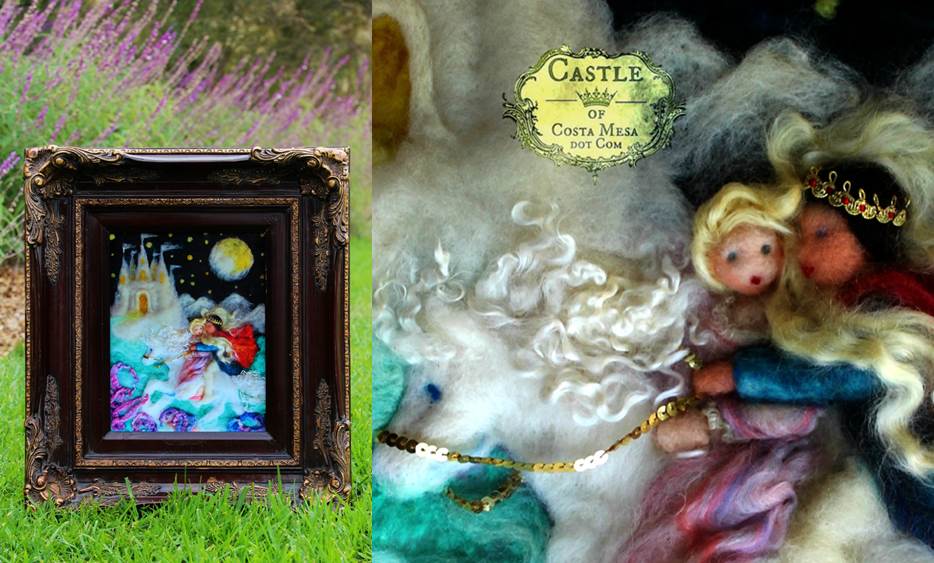 Three winners will receive this unframed 8″ x 10″ print. The logo will not appear on the actual print.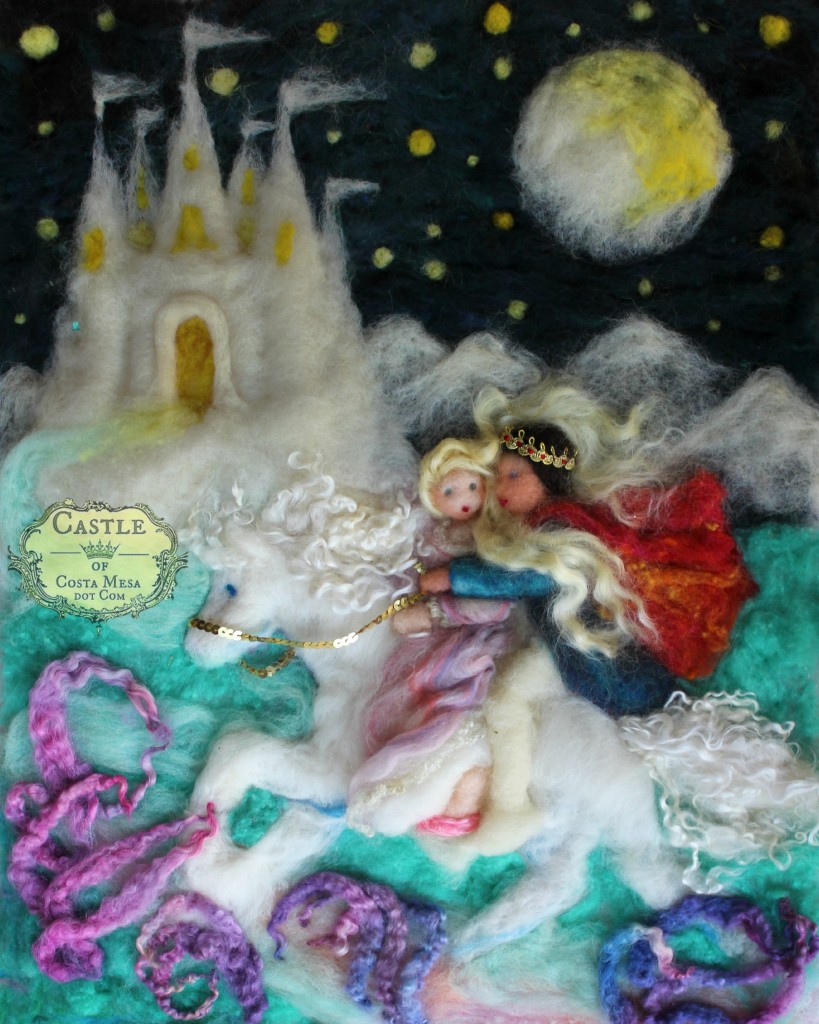 Please Share this Giveaway with your friends
You may copy any one of the pictures below pictures and post on your website and link it to:
CastleofCostaMesa.Com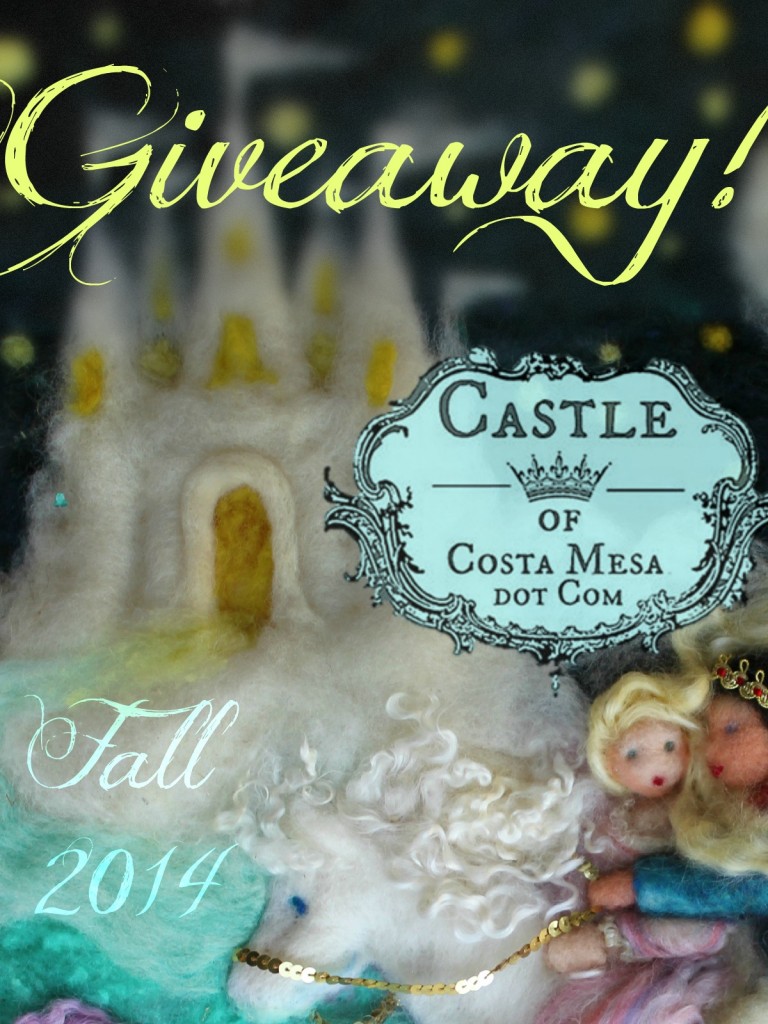 20% Off Storewide Coupon Code: GALLOPING.
Meanwhile, do your holidays shopping early this year: You can use my 20% off coupon code: GALLOPING on CastleofCostaMesa Etsy store. Valid until November 21, 2014.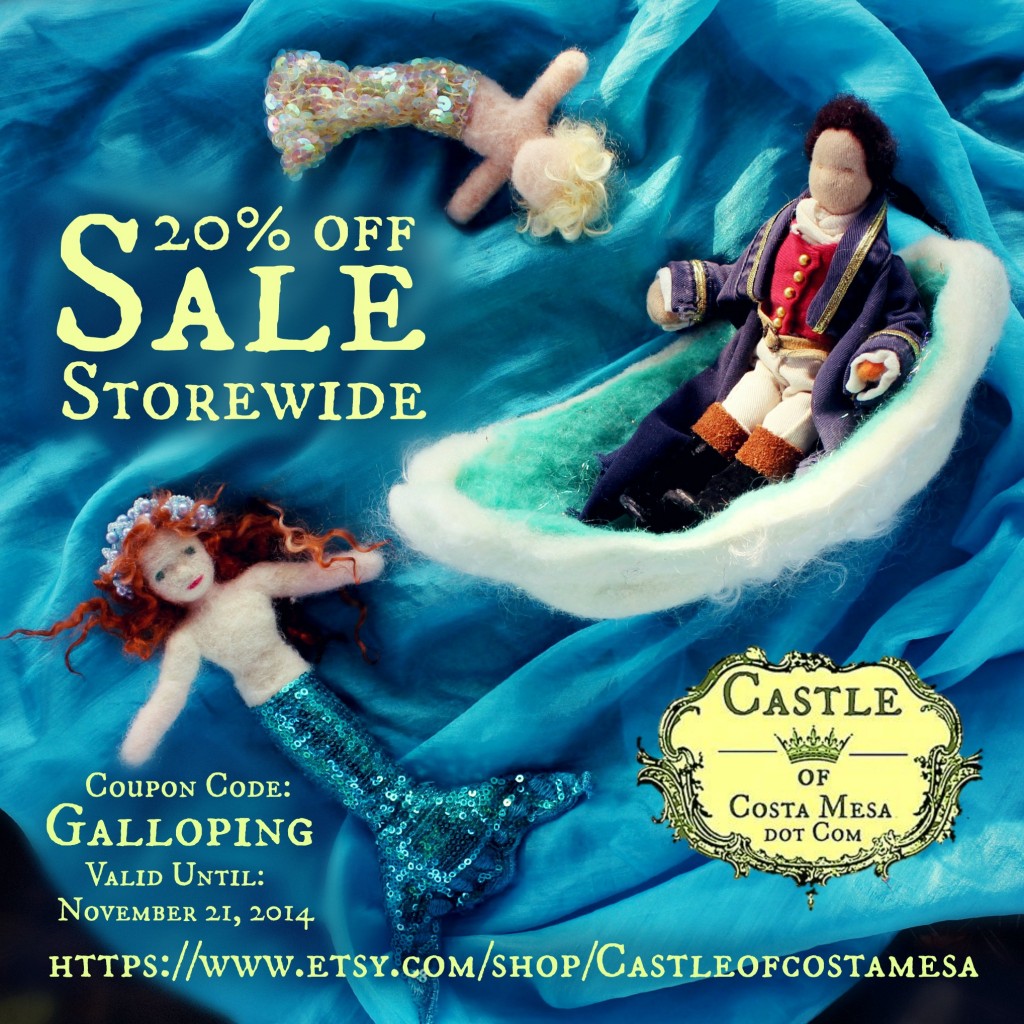 Please "Like" My Facebook Page So You Will Hear About My Future Handmade Giveaways