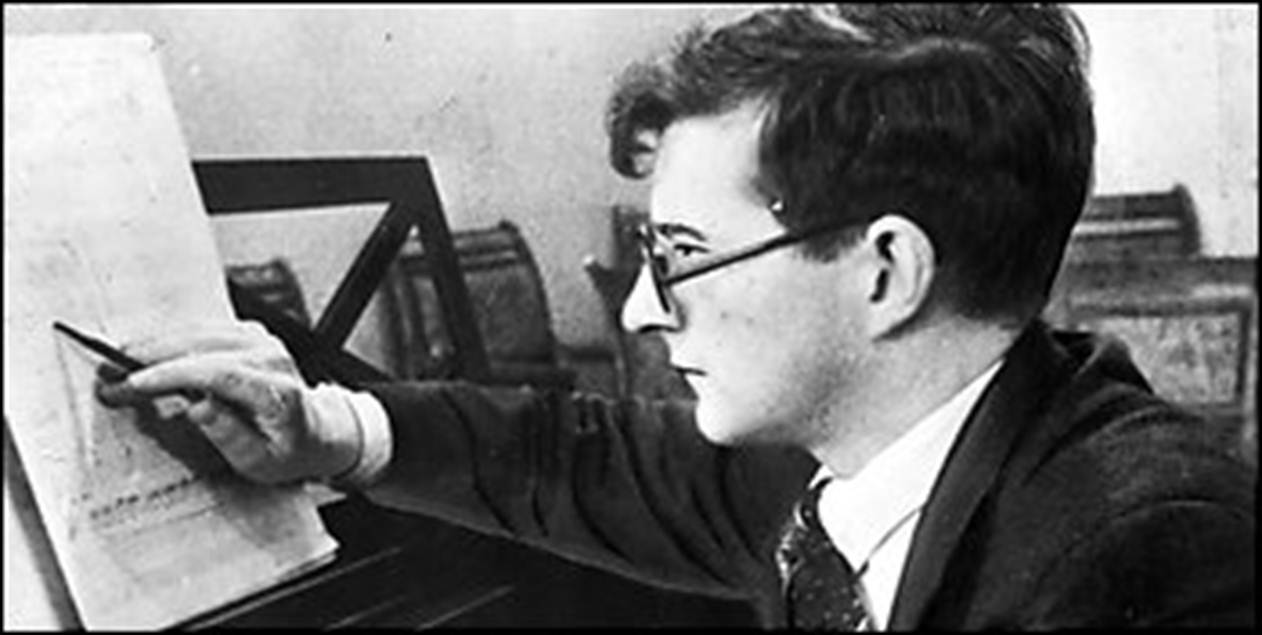 Dmitri Shostakovich
Once upon a time, there was a little boy named Dmitri Dmitrievich Shostakovich. He was born on September 25th, 1906 in St. Petersburg, Russia. His father, Dmitri Baleslavovich Shostakovich, was a consultant engineer who worked with the eminent scientist Mendeleev. His mother, Sofia Vasilyevna, was a professional piano teacher who studied at the St. Petersburg conservatory as a young girl. Mitya, as nicknamed by his family, had two siblings, an older sister, Marusya, and a younger sister named Zoya.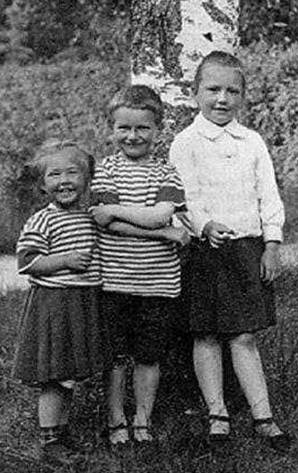 Mitya, in the middle.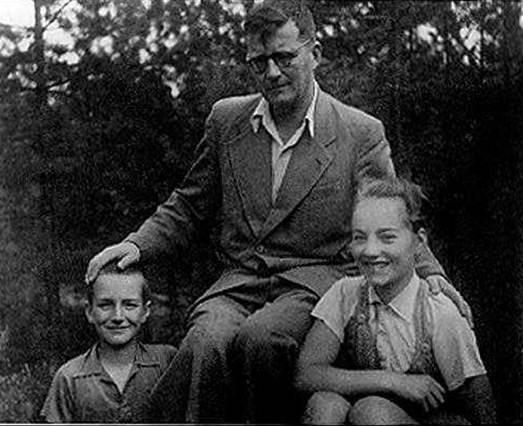 Dmitri Shostakovich with his two children Maxim and Galiana (Galya) c1949.
Shostakovich – A Child's Exercise Book, Op. 69
Shostakovich wrote these seven simple pieces for his daughter Galiana.
A Child's Exercise Book or Children's Notebook, op.69 (1944-45)
Composer: Dmitri Shostakovich (1906-1975)
I. March (tempo: March)
II. Valse (Waltz)
III. Sad Tale (Adagio)
IV. Merry Tale (Allegro)
V. The Bear (Allegretto)
VI. Clockwork Doll (Allegretto)
VII. Birthday (no tempo indication)
Thank you imusiciki for uploading this video on youtube.com

Currently, my 6 year old Nunu is practicing pieces number I. March and IV. Merry Tale (3:01) on the piano. Mr. Pavel, her piano teacher assigned Merry Tale so we could play it as our theme song on Nunu's upcoming November 2011 7th birthday puppet show (Snow White and Rose Red) at home!
A video still. Seven Children's Compositions – A Child's Exercise Book or Children's Notebook, op.69 (1944-45), Three Fantastic Dances, op.5 Polka from the ballet 'The Golden Age'. Thank you 78ahogy for uploading this on youtube.com

10/13/2011. Nunu is practicing Merry Fairy Tale (2:03) this week to use as the theme song of our puppet show. We will use March (0:00) for the finale.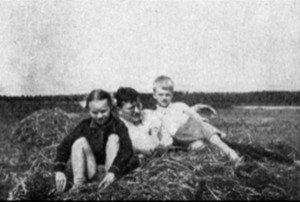 Shostakovich with his two children.
He wrote music for his family. It is fun to compose for your family members! Nunu received the first music piece composed by her father for her 6th birthday. This year, Nunu is working on the composition piece for her grandmother Zhenny's birthday.
Piano Concerto No. 2 in F major, Op. 102: II. Andante
Composer: Dmitri Shostakovich (1906-1975)
Dmitri Shostakovich's son, Maxim Shostakovich conducts Piano Concerto No. 2 in F major which is performed by Maxim's son, Dmitri Shostakovich Jr. and accompanied by the I Musici de Montreal.

Beautiful music so sublime and sparkly, composed by Dmitri Shostakovich for his son Maxim's high school graduation. This version is conducted by Maxim and the piano is played by his son Dmitri Shostakovich Jr. (father, son, grandson).
December 9, 2012. Today our teacher assigned 8 year old Nunu "Joke Waltz" by Dmitri Shostakovich. How delightful!
Peter Laul plays Shostakovich Joke Waltz