Laibao's Quest for a Bride. A touching traditional Chinese Folktale for children. It will warm your hearts and lift your spirits! This is the type of "soul food" I love to feed my children.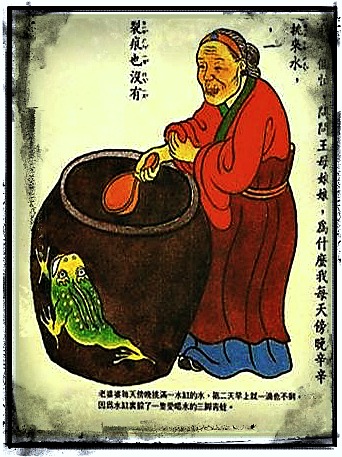 I love this story so much, I used it to create a homemade Chinese fairy tale puppet show for my daughter Nunu's (not her real name) 8th birthday in November 2012. Click on this picture below to see tons of photos of the show and puppet.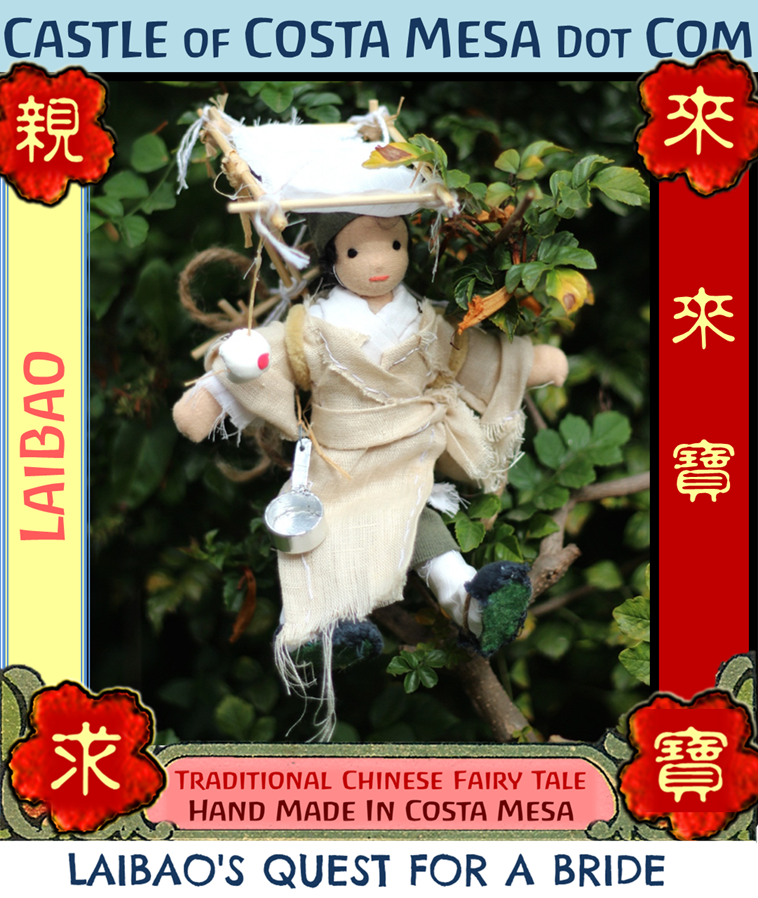 Here is the story in Traditional mandarin Chinese. If you can get your hands on the 12 book volume of Chinese Folk and Fairy Tale book set below, I recommend you do it. This hardcover set has so many beautiful, soul-warming, satisfying chinese traditional tales (all in traditional mandarin chinese). If you know of a vendor who sells it, please leave me a comment below so I can share it with others.
Thanks! – Jzin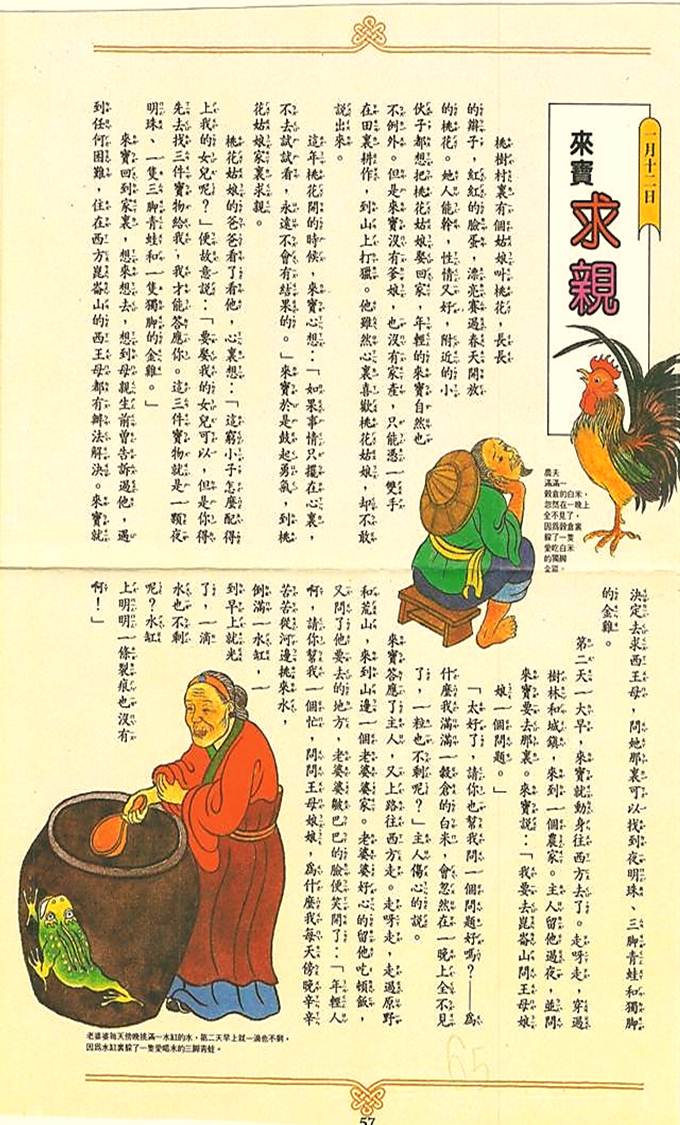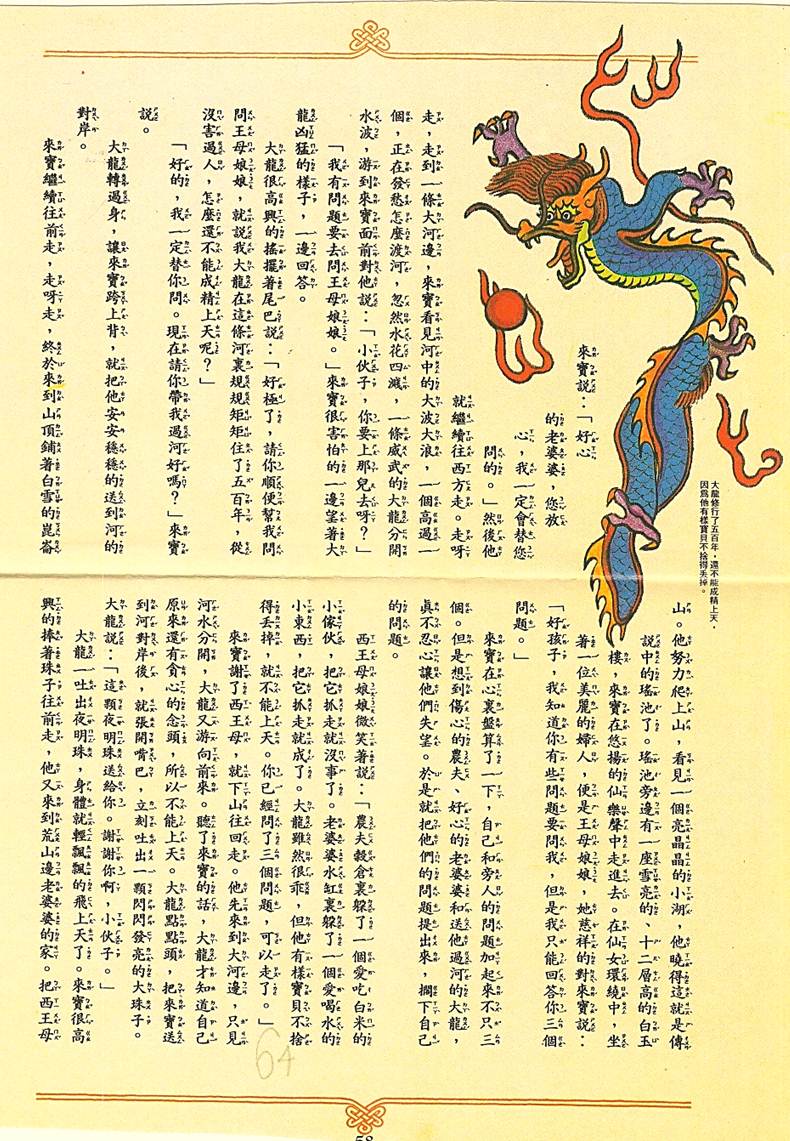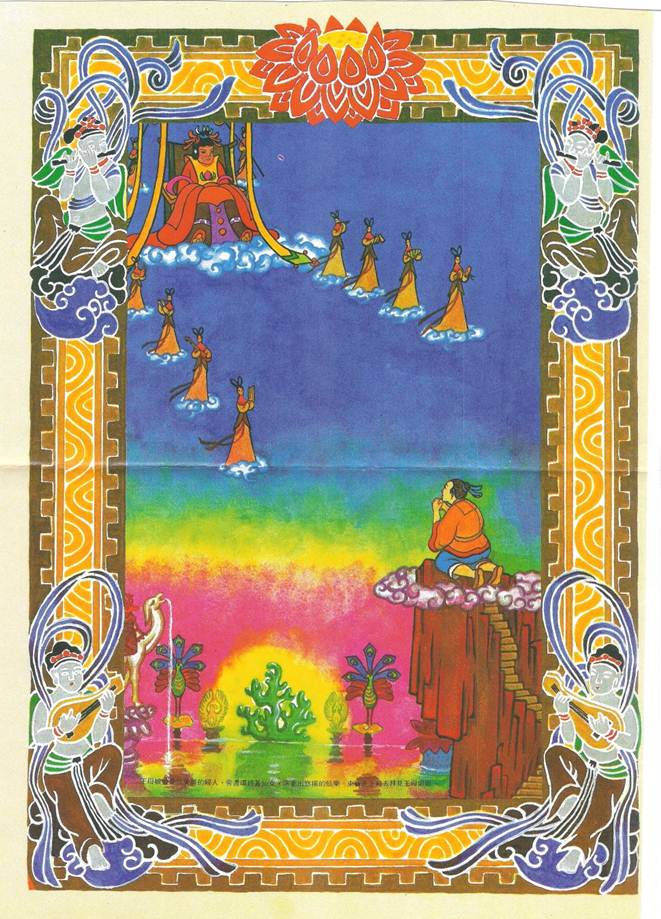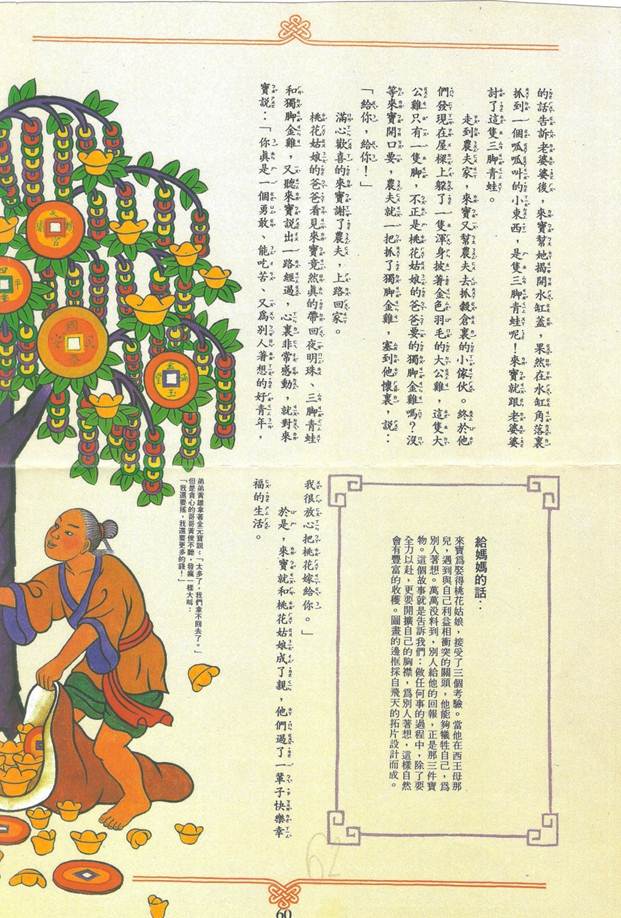 漢聲中國童話 Award winning chinese books
Buy this 12 copy volume set (if you read traditional mandarin Chinese), you will not regret it. I LOOOOVE them!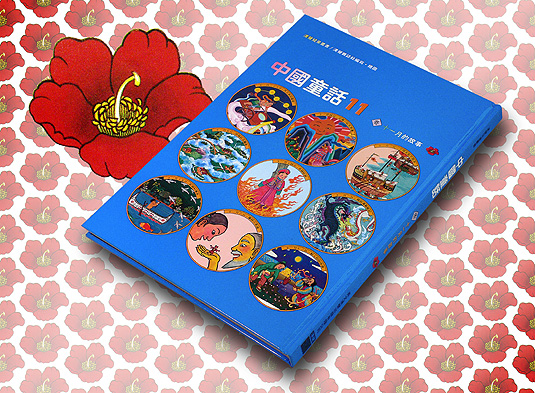 Cast of Characters
Please kindly do not click on these posters below yet (it will take you nowhere), since I have not finished working on the links…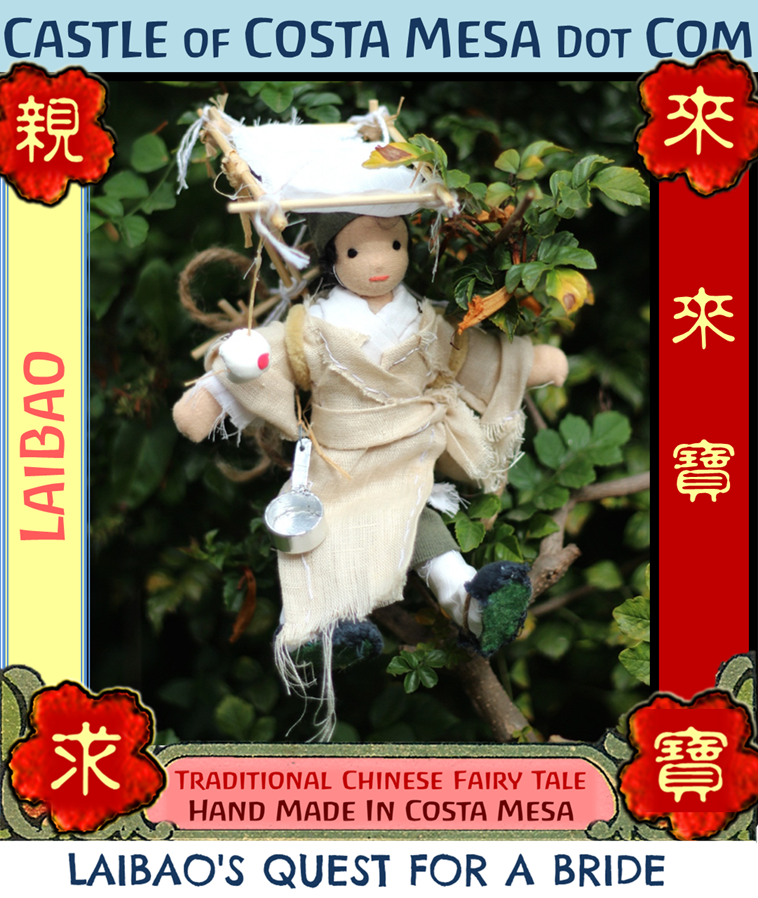 Scenes to Prepare for Puppet Show
Laibao's ramshackle little homestead
Springtime on the hills.
The Grand Mansion
The journey
The Rice Warehouse
Old Grandmother's hut
Mountains and Gorge
Paradise
The Mansion, in celebration (Finale).
Handmade Giveaways by Castle of Costa Mesa .Com.
I giveaway my handmade work every season. So please "Like" Castle of Costa Mesa on Facebook so you will be in the know when that happens. Click on the mermaid below to see what I have given away in the past. Perhaps the next winner could be you?  – Jzin