Xi Wangmu, The Western Queen Mother 西王母 grants wishes to those who travel the long journey to seek her.
The Handmade Process
October 31, 2012. Wee hours of the night on Wednesday. I have 4 days to make a puppet show which I had promised my child. Yet I did not have half the characters and scenes ready.  Tonight, I decided to burn the midnight oil to craft as much as I can in time for the fairy tale puppet show performance on November 5, 2012.
Due to my need to hurry up the crafting process to meet this deadline, I decided to dig into my "discard" lot to fish out a premade doll head that I could use for this doll. Since The Western Queen Mother will be wearing heavy make up, she does not rely heavily on an organically beautiful face.
An old doll head was chosen, the blue threads for the eyes were replaced by black ones. The lips were sewn in a brighter red tone befitting a Royal Goddess.
Again, the body was taken from my "discard" pile of unsuccessful dolls. I pieced them together to quickly make this doll. Since The Western Queen mother will be wearing a long robe, I did not have to make legs for her.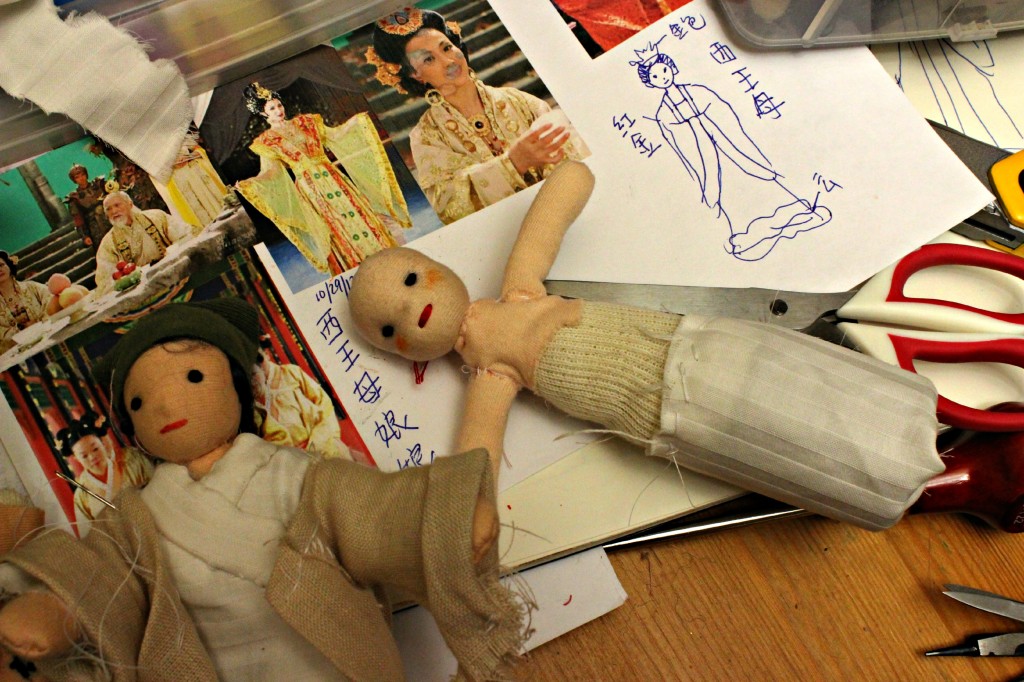 Voila! Done! Hurray!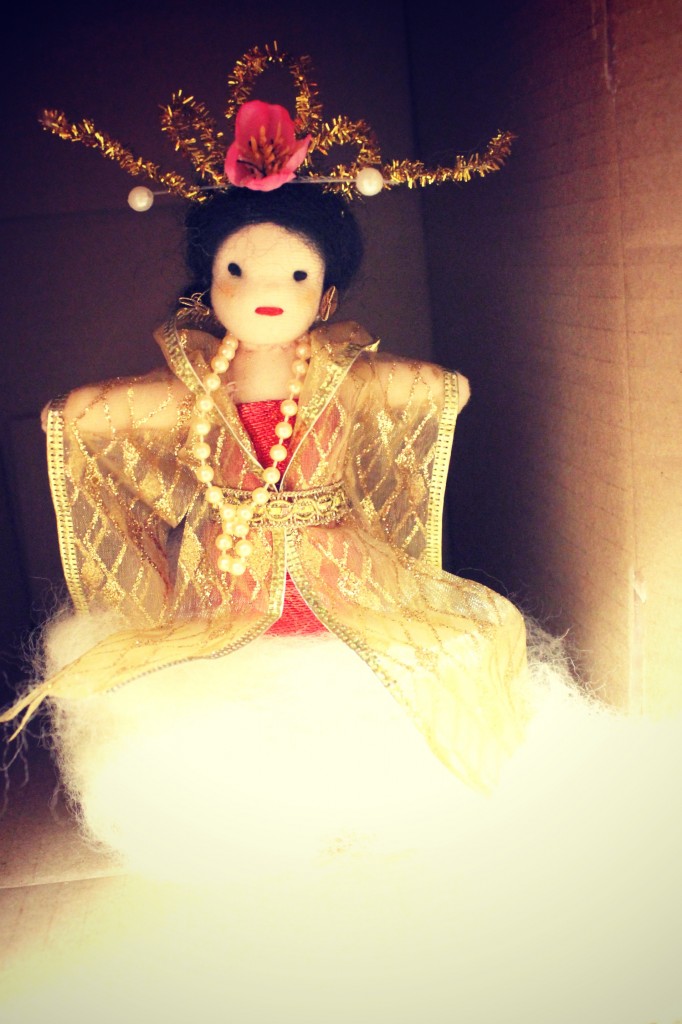 The hem of her dress is always enshrouded with white clouds. After all, a diety's feet never touches ground. She hovers upon a floating white cloud.
Return to "Laibao's Quest for A Bride" Fairy Tale.
My Handmade Dolls
Click on the picture below to see a gallery of my handmade dolls.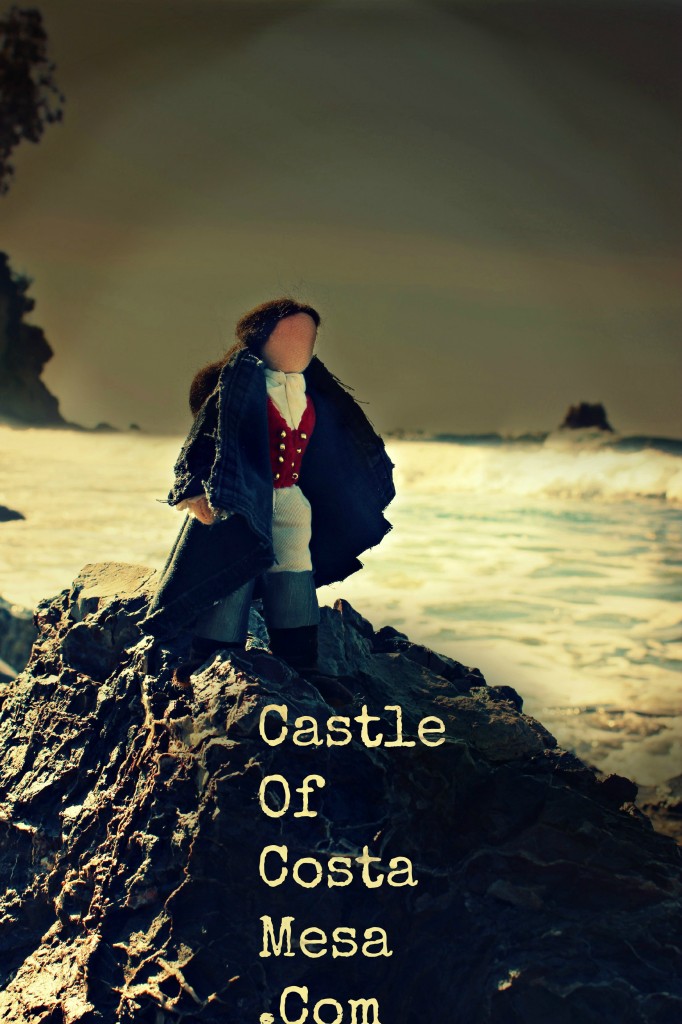 C