Hello! Here is an overview of Bopomofoㄅㄆㄇㄈchart. Click on the worksheet to download and print. Practice writing the symbols by tracing the characters on the bottom of the page.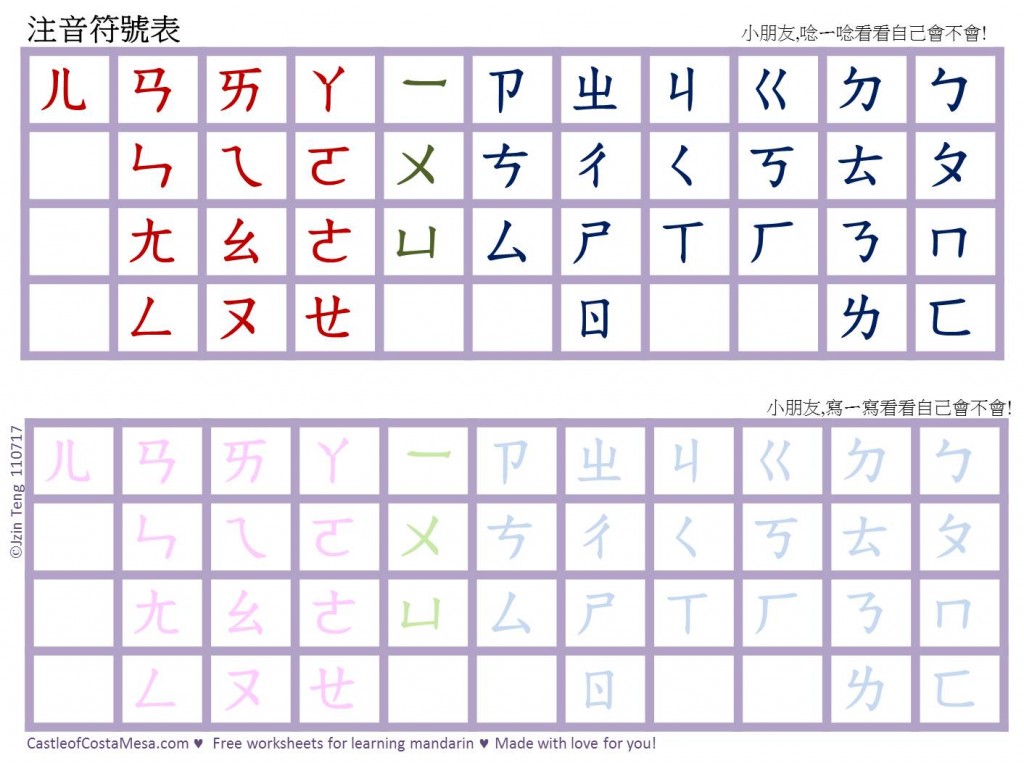 Click here to print a PDF copy of BopomofoㄅㄆㄇㄈOverview writing exercise worksheet.

Click on the picture below. Listen to and repeat after the pronunciation of these symbols: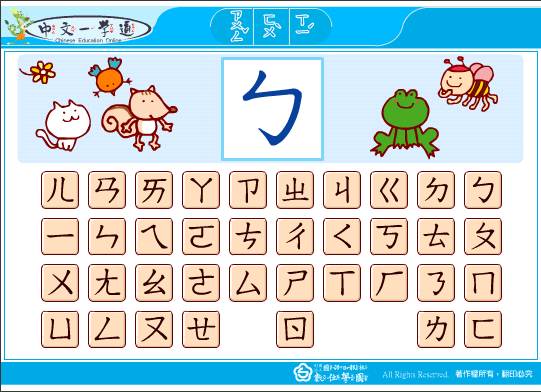 Return to Bopomofoㄅㄆㄇㄈ Menu.
Return to Learning Mandarin Chinese Menu
Return to Chinese Children's Songs Menu.