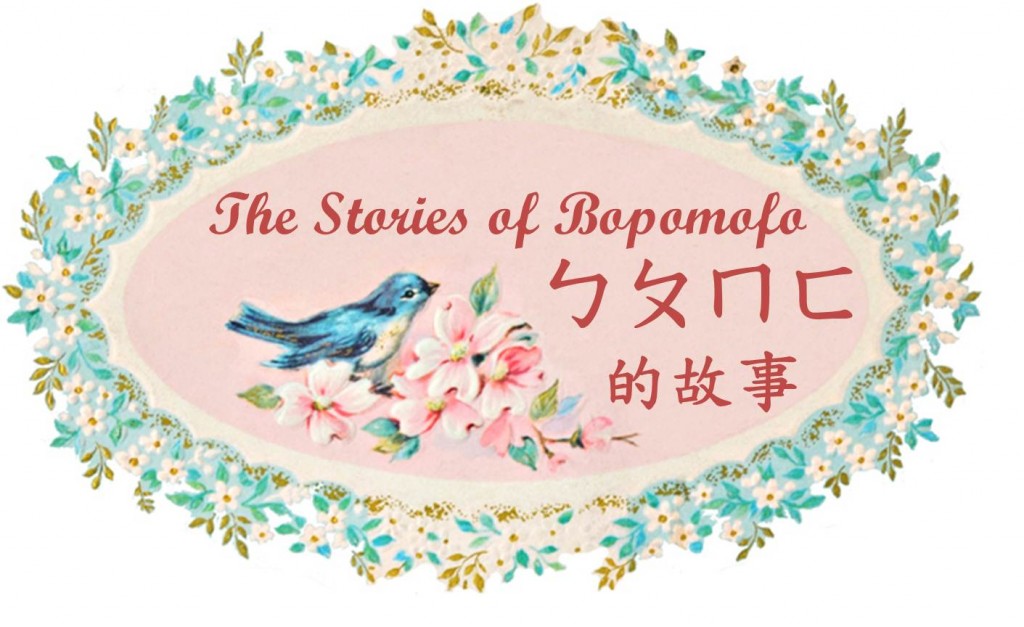 Here is another fun and creative way for your little munchkins to learn and remember bopomofo ㄅㄆㄇㄈ symbols!
By making their own Bopomofo Story Books!
I always feel that when a child makes his/her own "textbooks" it really increases her sense of mastery of what she is learning. The process of making a story book helps a child take ownership of her own learning process.
By engaging the child's interests, they will remember the lesson well. For instance, my child at that time was fascinated by European Fairy Tales, so I incorporate many vocabulary of the theme.
You can download my free "The Story of Bopomofo" worksheets (sign up to follow my website, I am still working on these)as guides or use your own list of words. If you use the words your child loves, he/she will be more likely to want to draw a picture of that subject and be more joyful in learning.
Beauty is a motivator for a young child to learn. To house this beautiful work/drawing of my child, I would either buy a nice bound book or hand make one, with the help of the child. When a book looks nice and is treated with reverence, it increases the child's sense of pride in her own work. We will bring out the book when Auntie/interested friends visit, and have my child explain the stories to those interested visitors. This way, my child as she explains her stories, her memory of these Bopomofo vocabularies are deepened.
The Story of Bo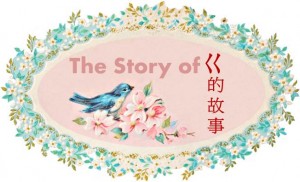 Here is an example of "The Story of Ge" "ㄍ 的故事" composed by 6 year old Nunu: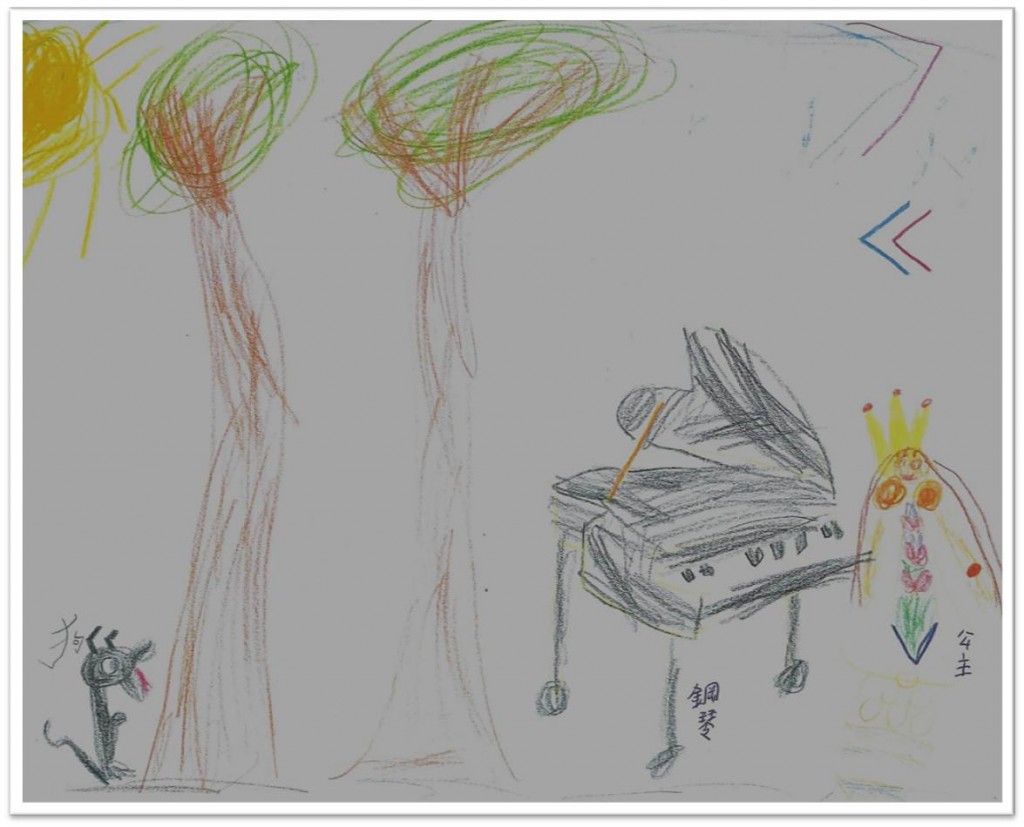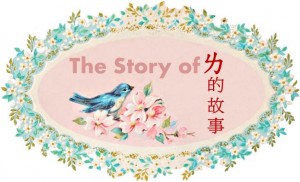 Here is an example picture composed by 6 year old Nunu:
She uses these "Le" words:
Mr. Wolf
Dawn
Little Deer
plums
lotus *
lotus pond *
dew drops
lotus roots *
* Here you see I am using many words with "lotus" concepts in them. This is because my child has a middle name which means "lotus" in mandarin. I am using what motivates the child to introduce Bopomofo to her. Can you list the things your child would love to learn about and make a "Story of Bopomofo" page for him or her to draw?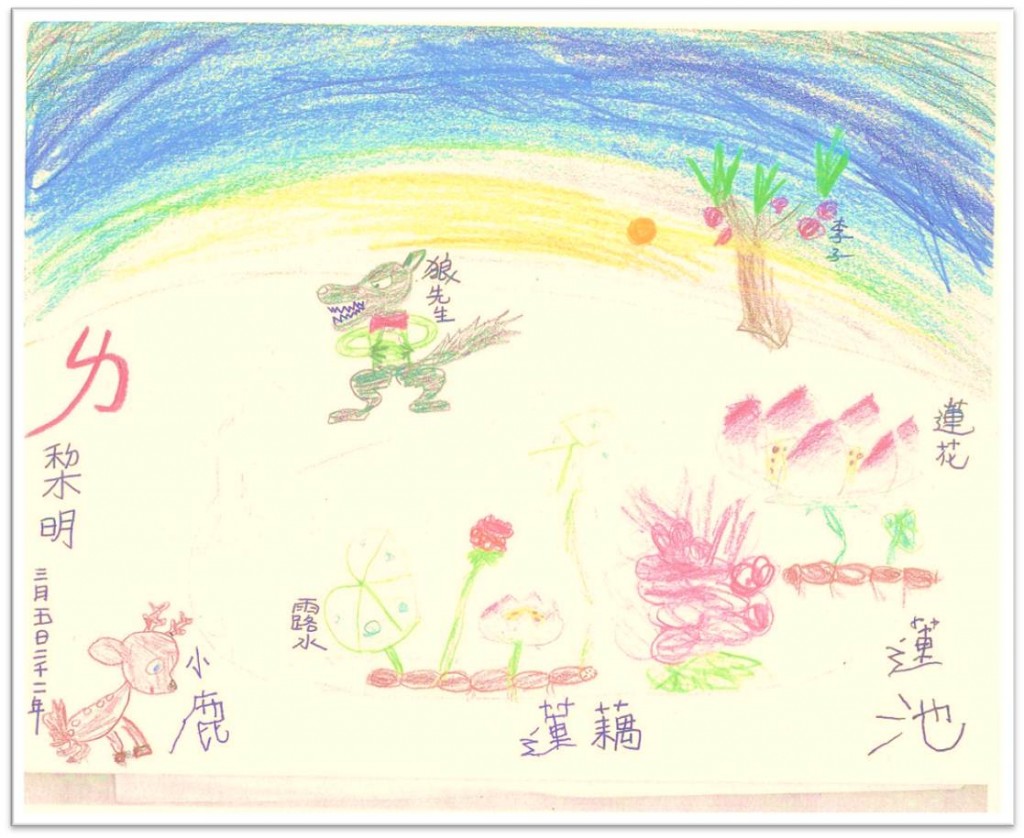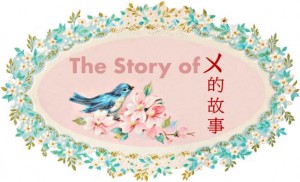 Here is an example of "The Story of Wu" composed by 6 year old Nunu. Can you tell your own story of Wu? Will you email it to me so I can post it online?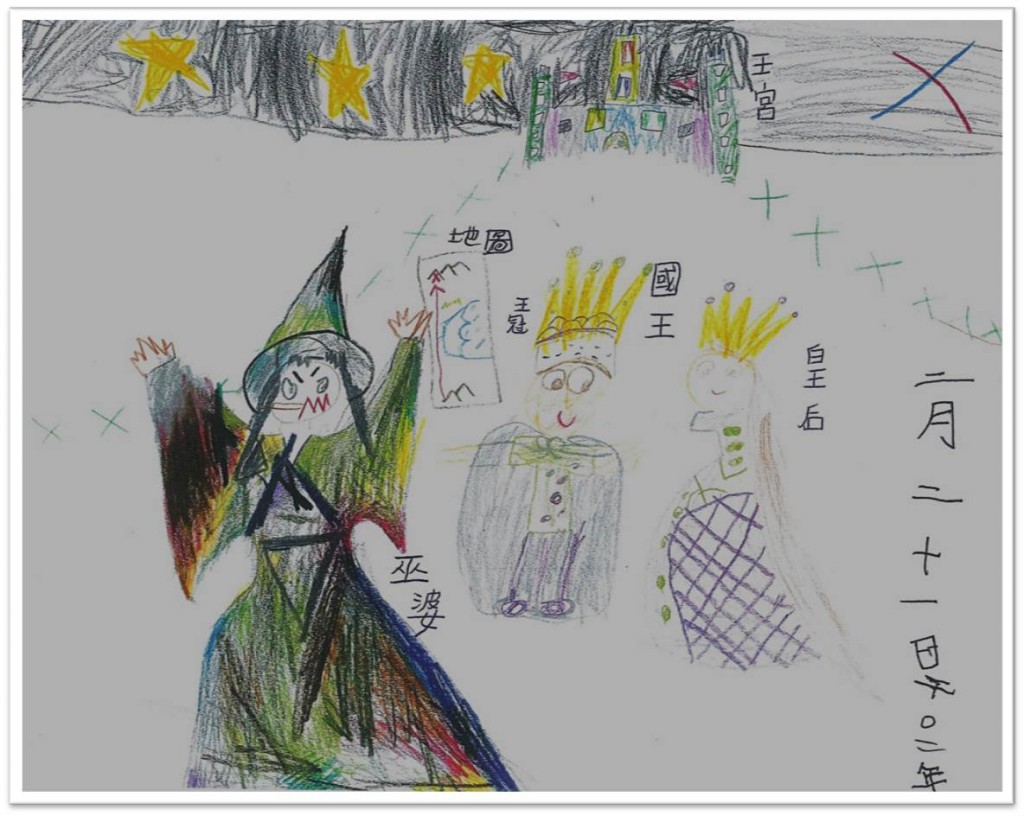 The connecting page of the story above…