Cinderella's Handmade Miniature Kitchen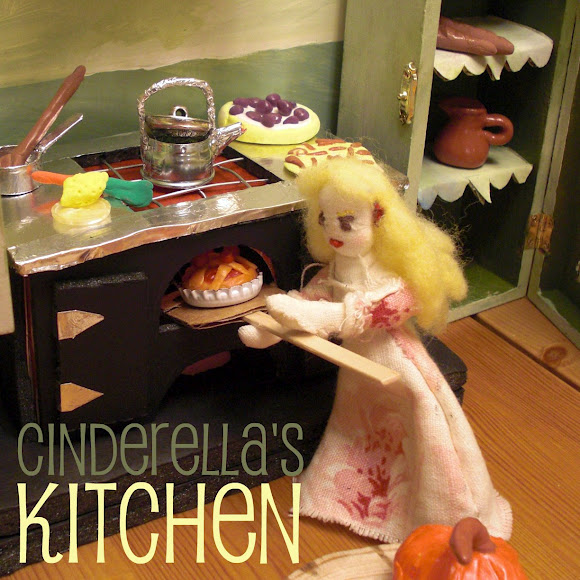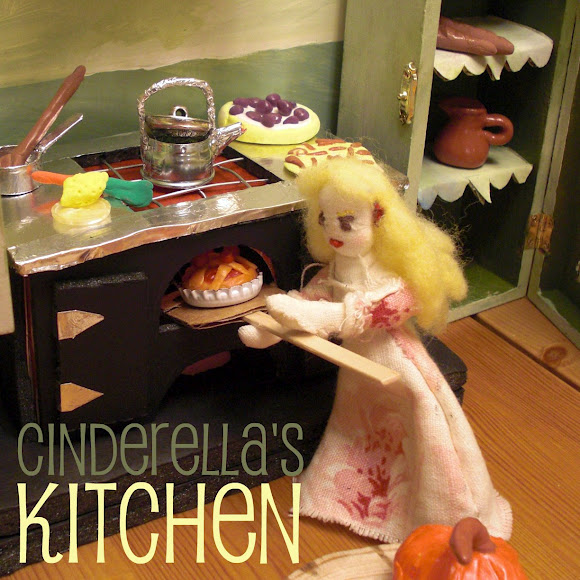 January 2010. We decided to make a dollhouse kitchen for Cinderella.
Oh! The toys you can make out of hoarding recyclables!
Well, sorry for the misleading statement…the wooden "cabinets" boxes, the crayola model magic, etc were purchased from Michael's craft store. So, here, I am not a recycling purist.
Cinderella sweeping away all the construction sawdust…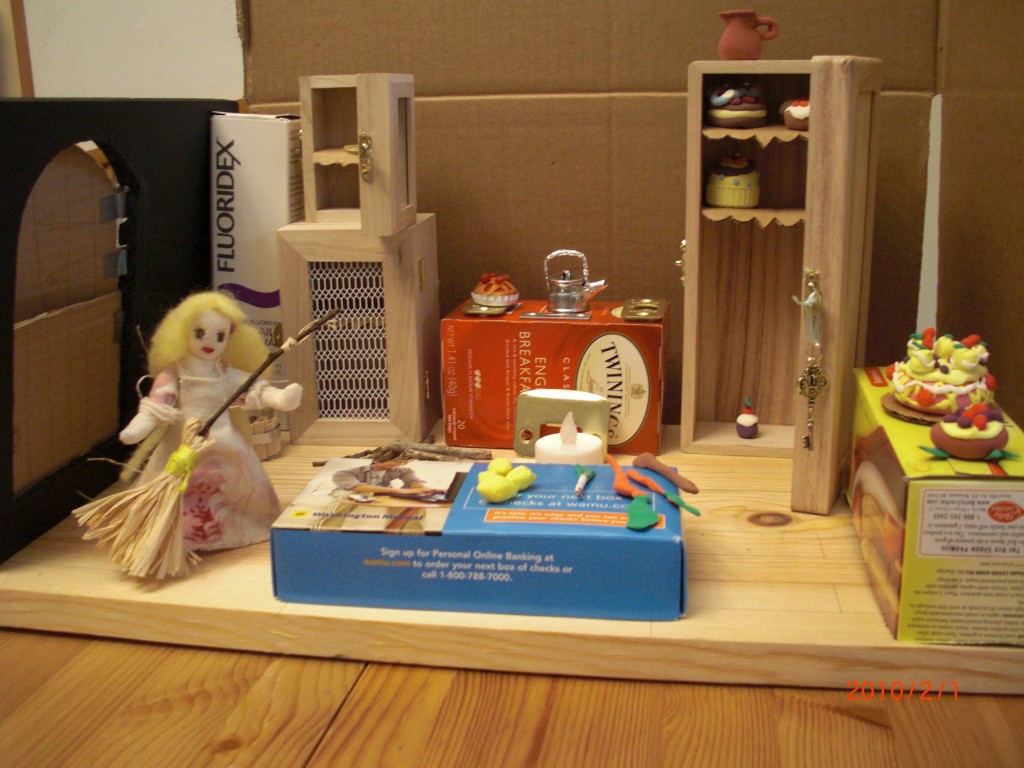 That's one telekinetic Cinderella!
See how that Twinning English Breakfast Tea box magically transformed into an oven!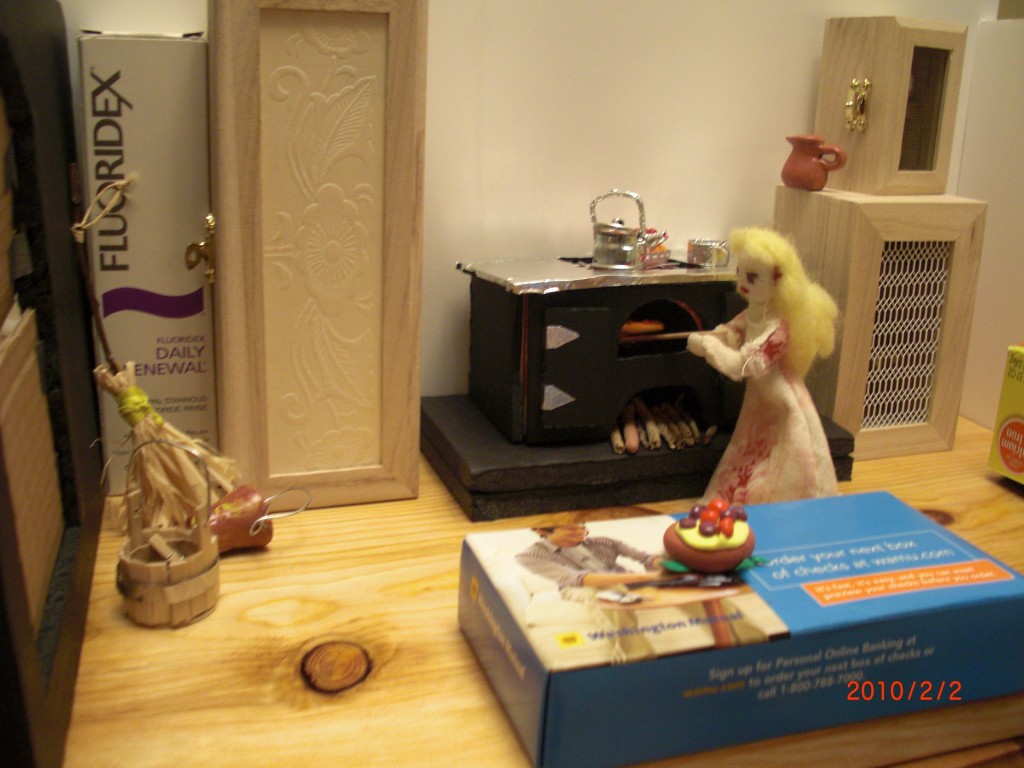 Miniature wooden bucket on the left was brought into being out of sticks, foil, wire and sheer madness.
The completed dollhouse kitchen!
I love big empty spaces!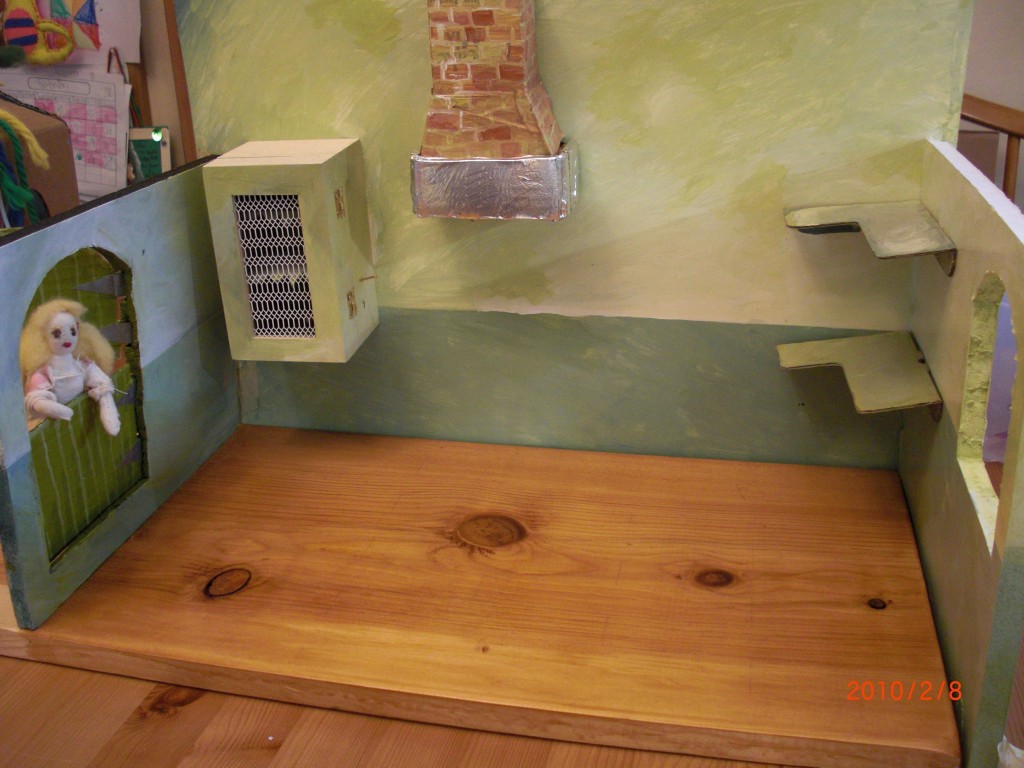 I am happy with how the chimney turned out.
And now the kitchen is furnished!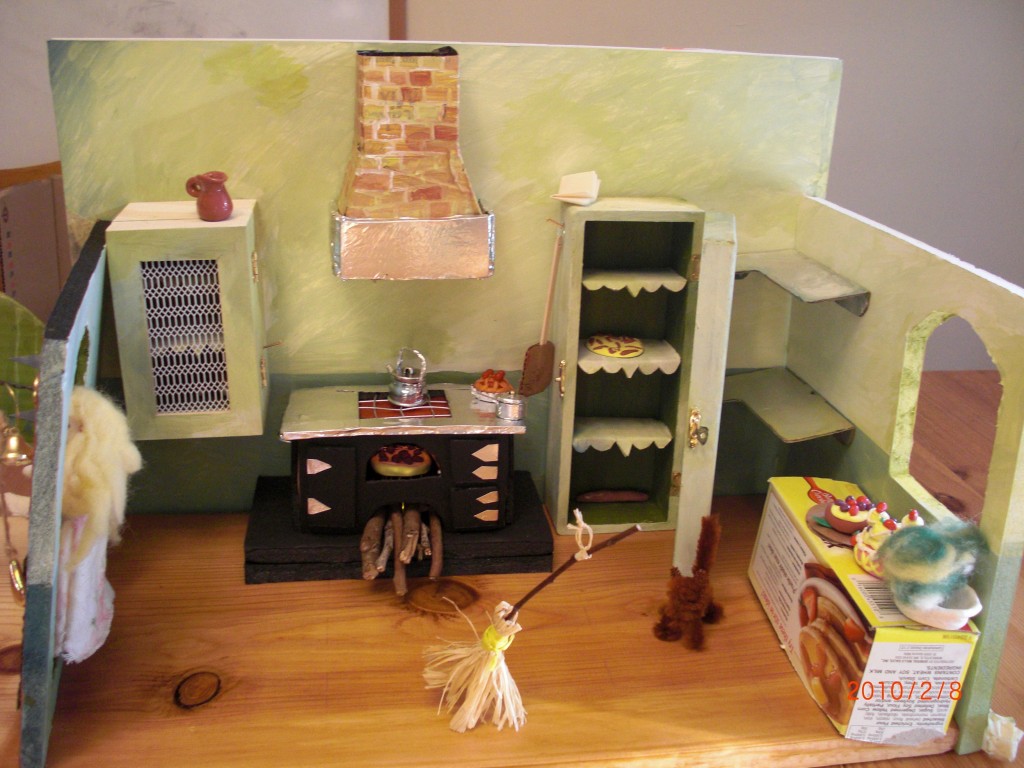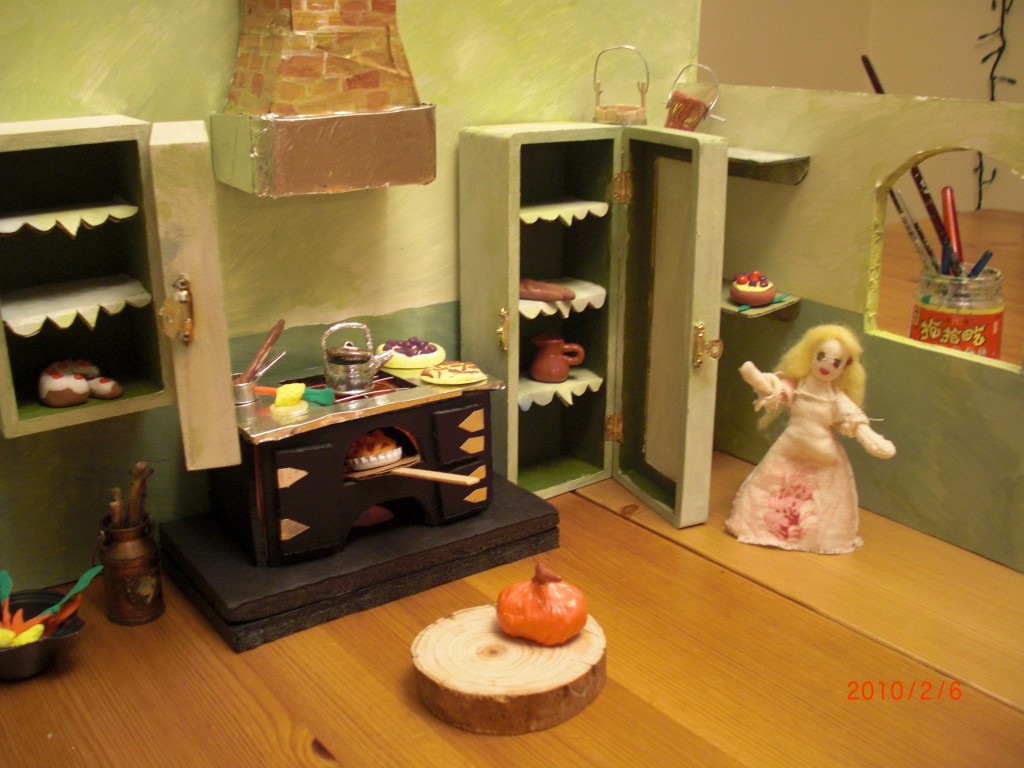 I kid you not, I made the shiny miniature kettle out of 1) the latch assembly part of a door knob cylinder 2) a huge button, 3) some Aluminum foil and etc! If you have special needs elopers in your home, you know what I mean about being intimately cognizant with the anatomy of door lock doo-hickey and thing-a-mabobs. Sigh.
La dee da… Cinderella sweeping her new kitchen floor.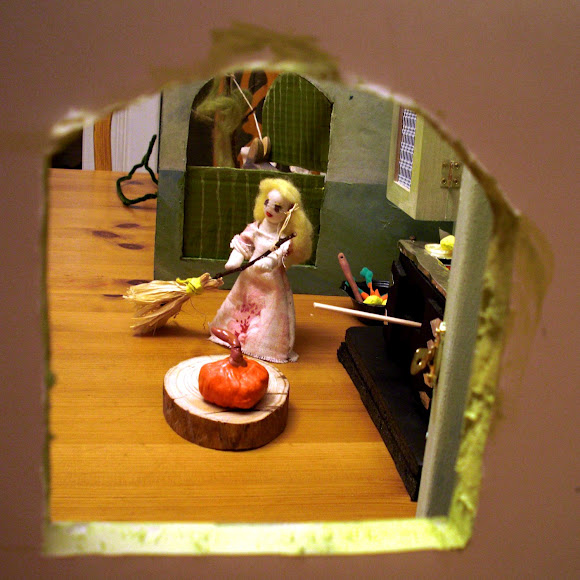 That was my first handmade doll. The make-up is a little bright on a young girl, but it all gets washed out in the spotlight of a heavy metal concert.
Nunu feeding firewood into the stove…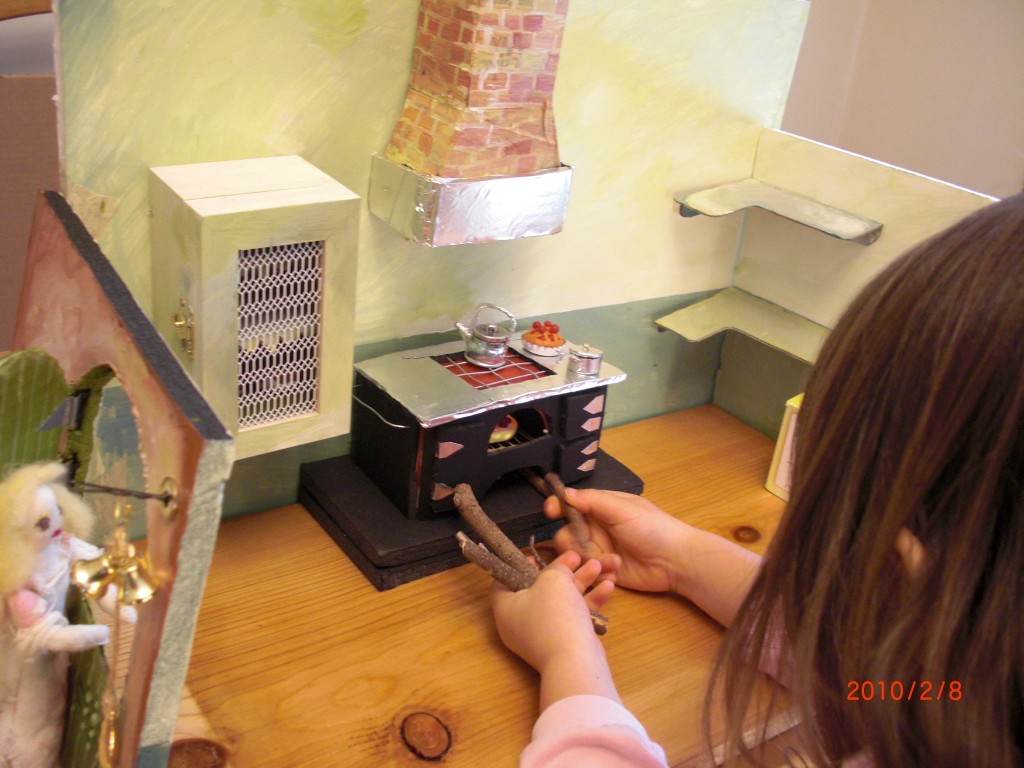 It's warm and cozy in the evening at Cinderella's kitchen. A nice smell wafted from the hot oven.
Cinderella baking a gluten-free cherry pie in the wood-burning oven.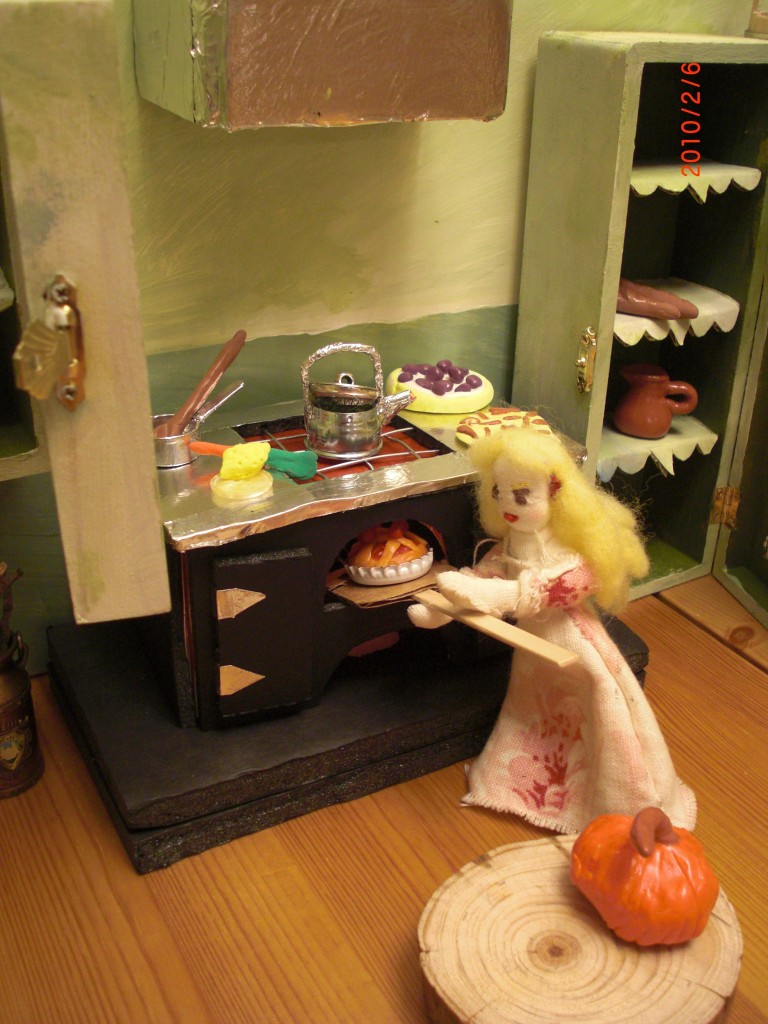 That cherry pie is beeswax inside a beer cap.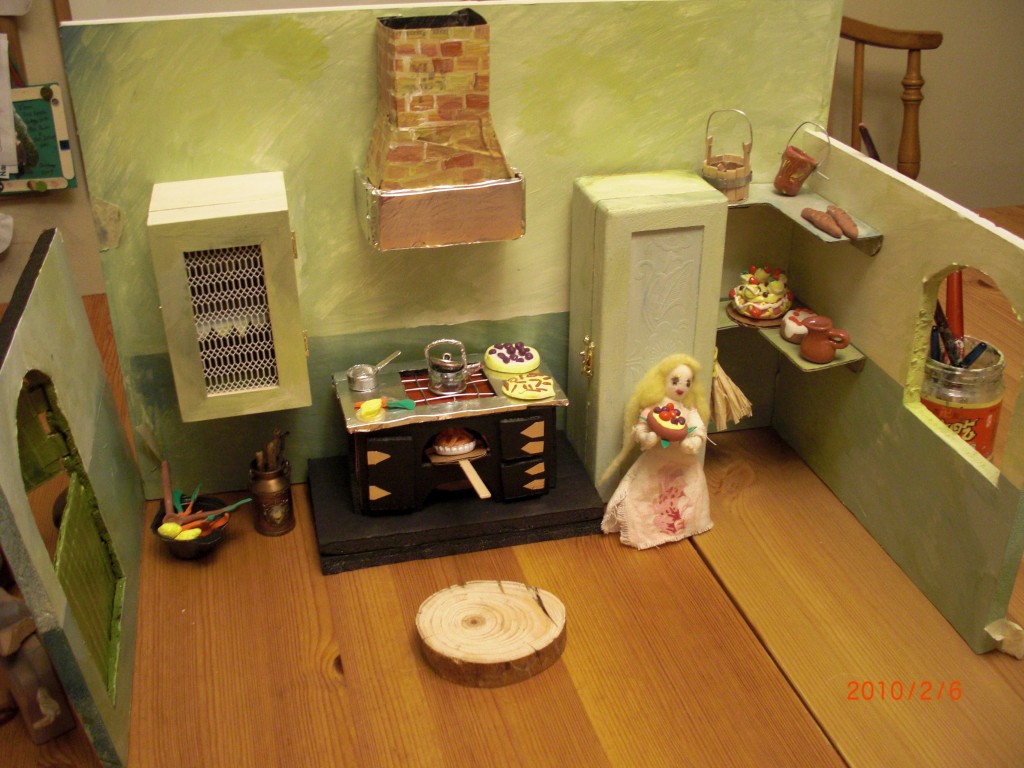 Those scrumptious, raw, organic, non-GMO, locally grown, seasonal pastries were handmade from raw, organic, non-GMO, locally grown, seasonal Crayola Model Magic!
Boiling eggs… the saucepan was simply a measuring spoon wrapped in aluminum foil. The lid was a large metalic button.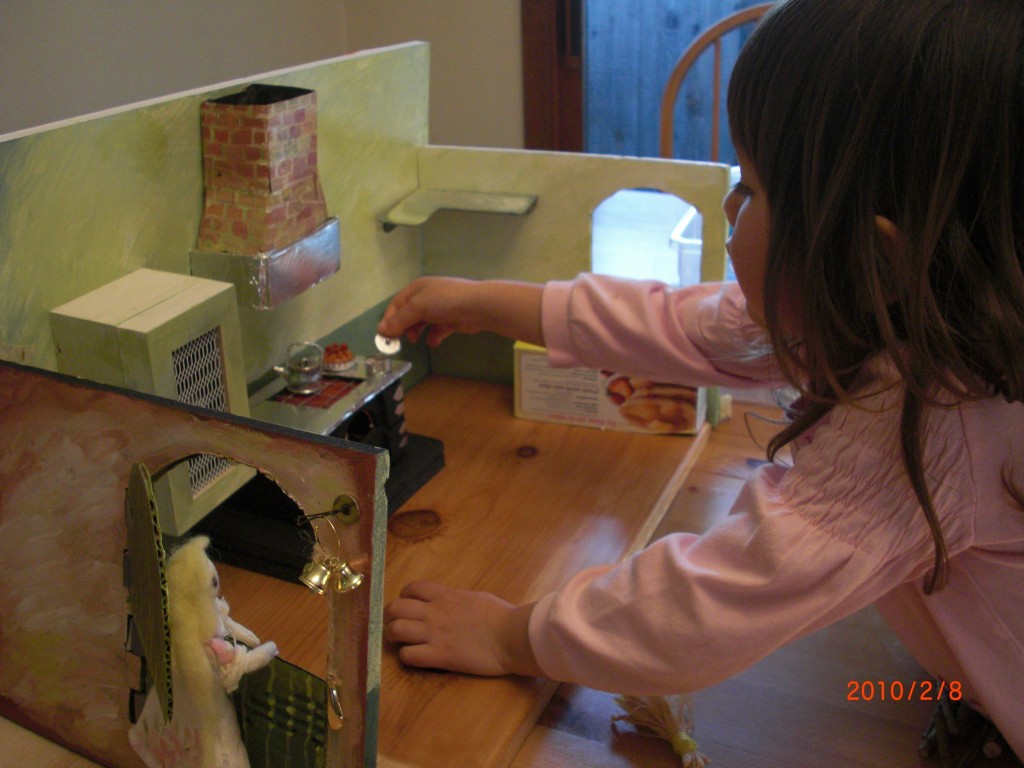 "Hmm…I wonder who could be ringing my doll bell again?" Cinderella wondered aloud to the guffawing nursing-mother-and-child-donkey-dyad.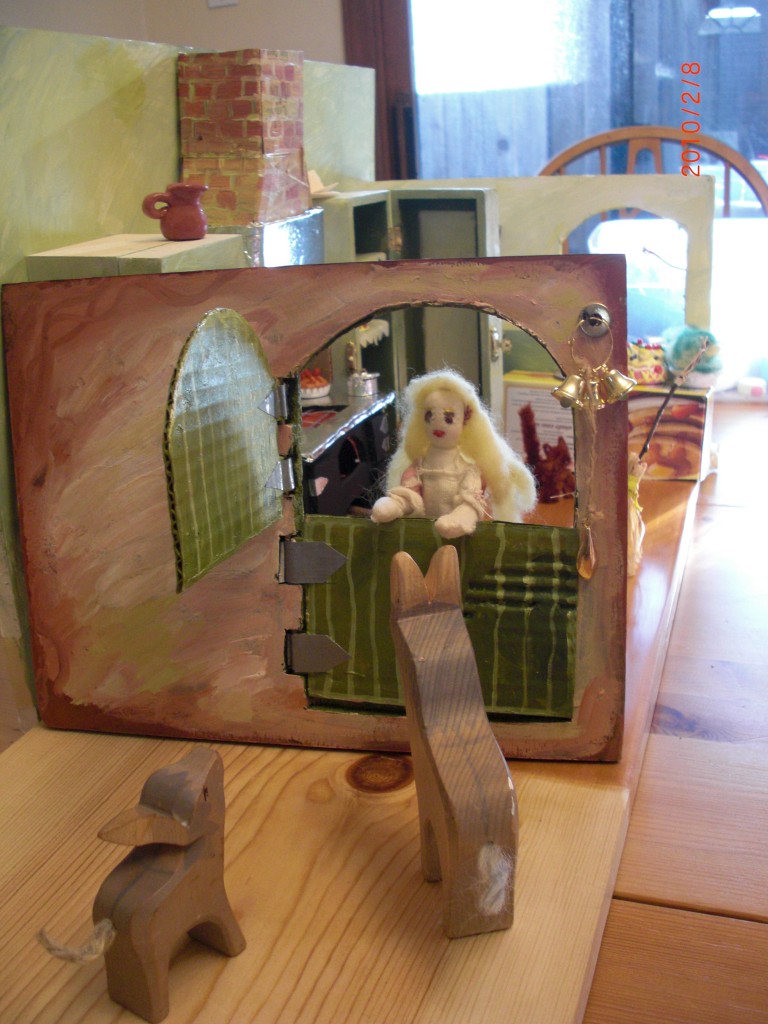 Some inspirations behind this…
Tasha Tudor's Dollhouse: A Lifetime in Miniature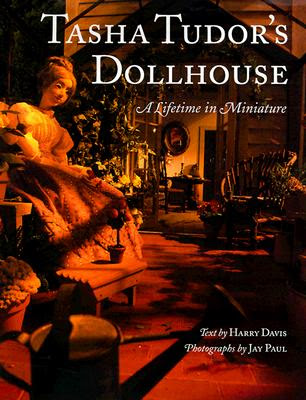 Making Doll's House Furniture by Patricia King. A hilarious reading, I fell in love with miniatures after this experience: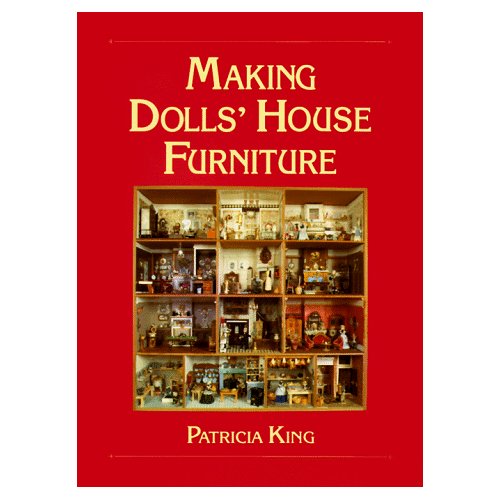 Click here to return to my other handmade dolls.
I am giving away a handmade doll in Fall 2012. Please leave a comment below and suggest the doll(s) you will like to see on my giveaways. – Jzin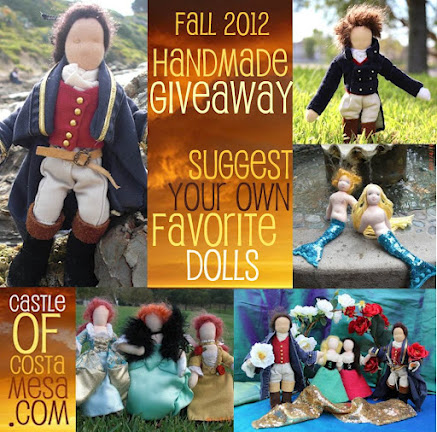 If you liked this page, please "Like" me on facebook! Thanks! – Jzin