My First Nuno Felted Kelp. October 6, 2013
I am sharing with you my experience of falling in love with this medium: felt.
I first came across the love of felting from the our Waldorf School of Orange County weekly craft group get togethers.
Last year, as a group, we created a woodland playscape for our Waldorf School fundraiser. That was when I got acquainted with the wonders of felting.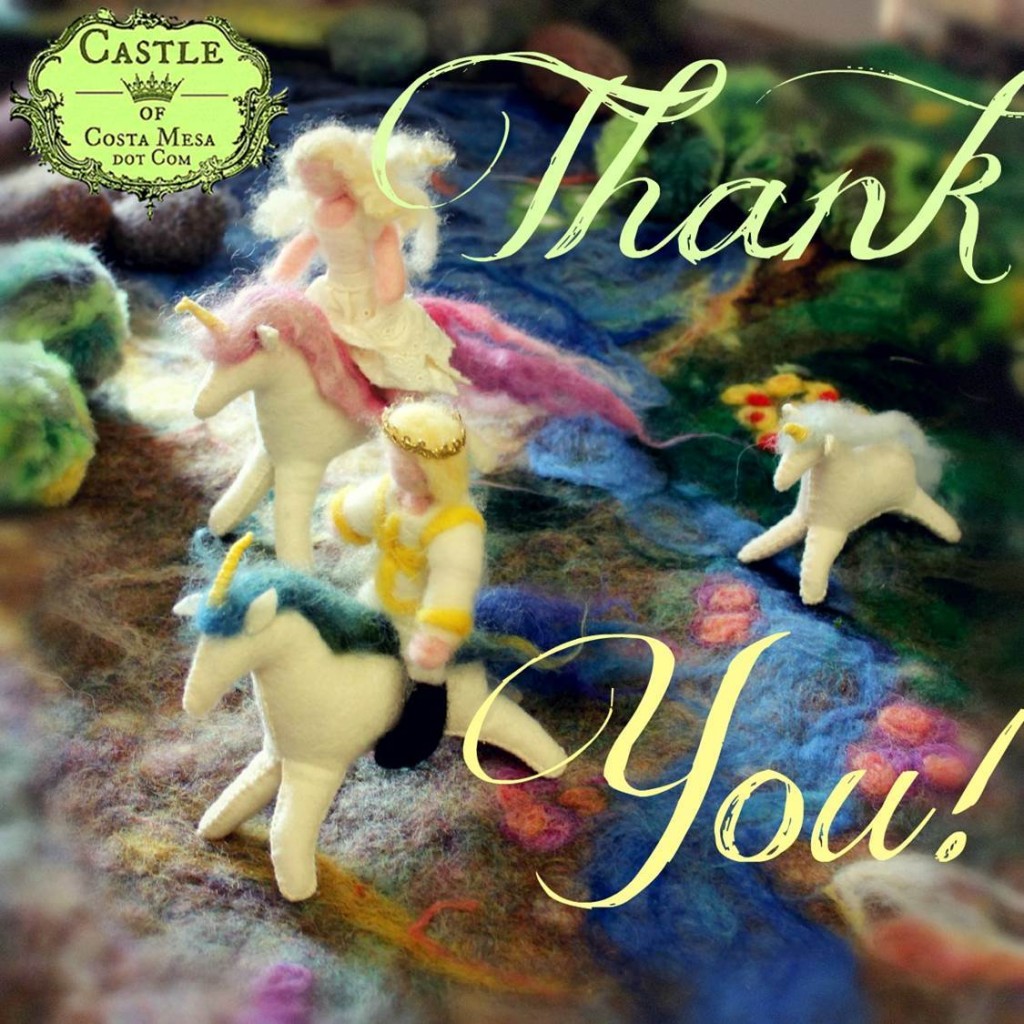 Felting is like painting, except in 3 dimensions. The paints are dyed wool roving, silk or other fibers. One can "layer the paints" opaquely or thin and transparently. I am fascinated by the possibilities of this versatile and natural medium and eager to learn its nature.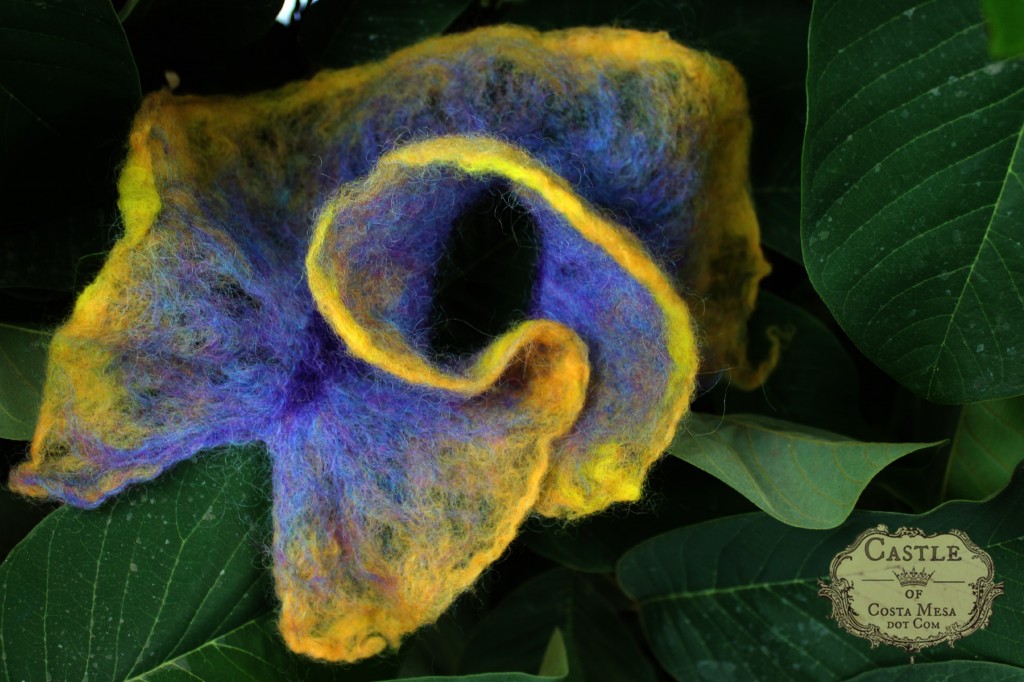 This past Saturday, I treated myself to an "snack time" of impromptu craft experimentations. Eureka! I am so happy to finally figured out how to nuno felt ruffles! Oh! What joy to look at the organic forms and colors of this simple craft.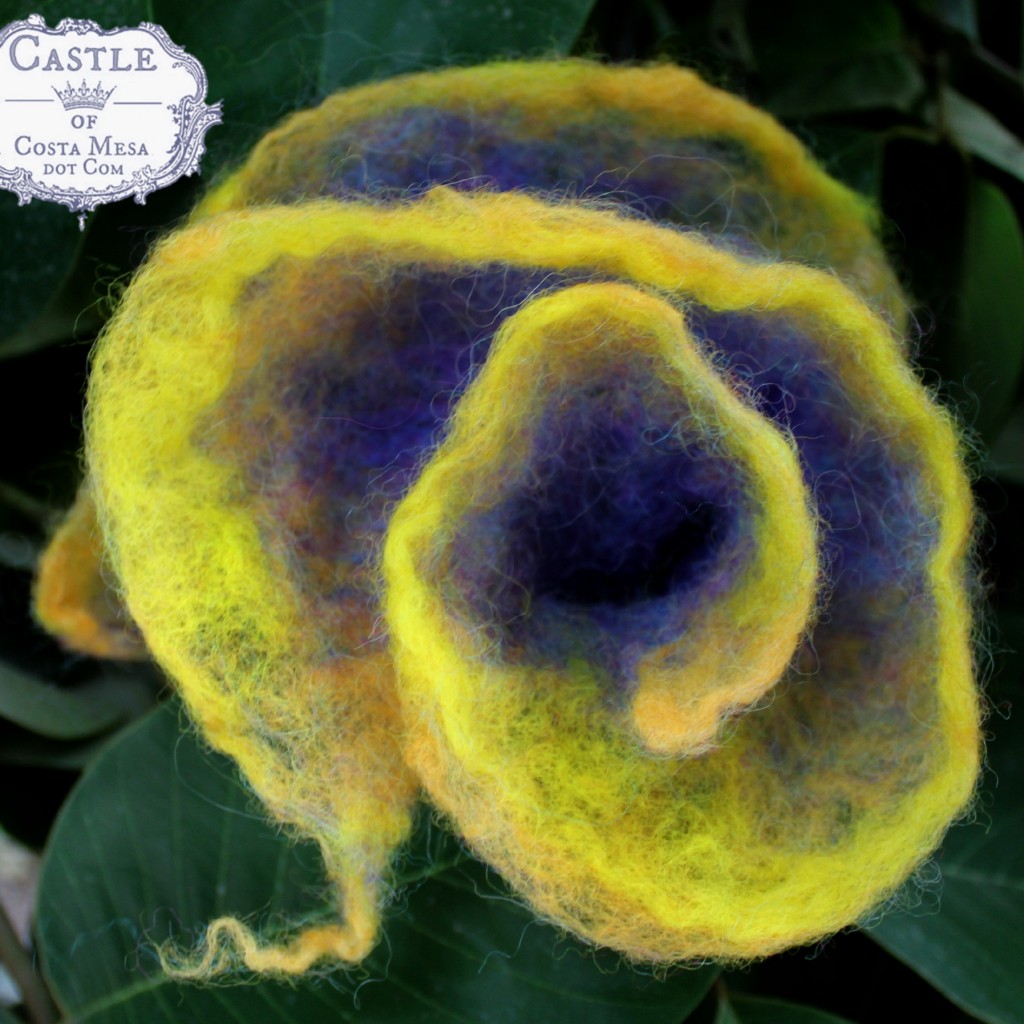 Felt allows the gentle gradation of colors of an O'Keefe flower.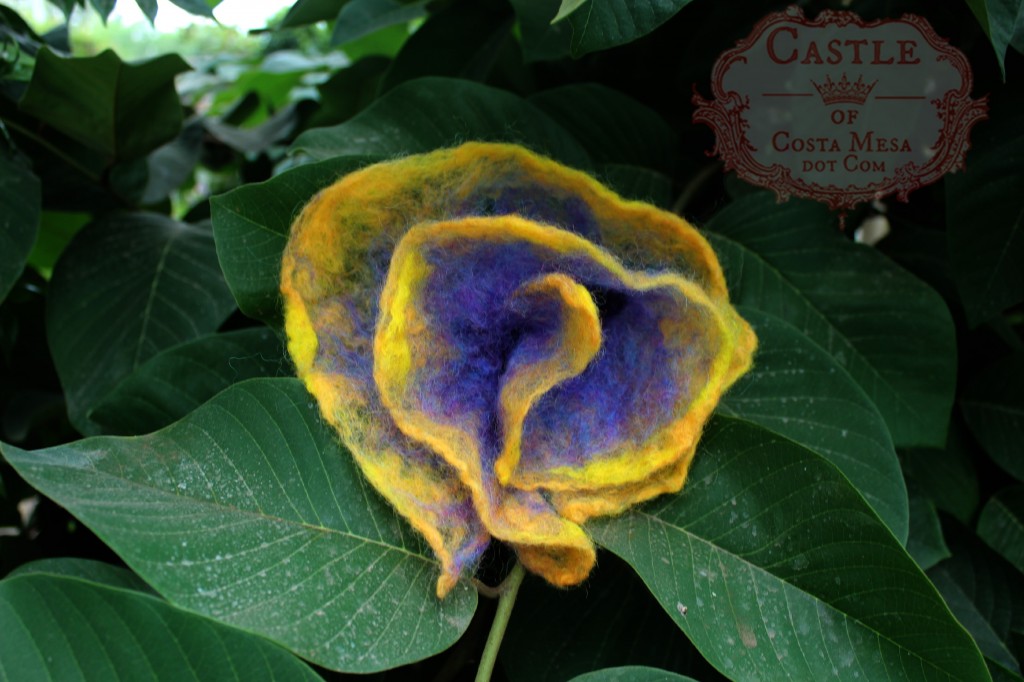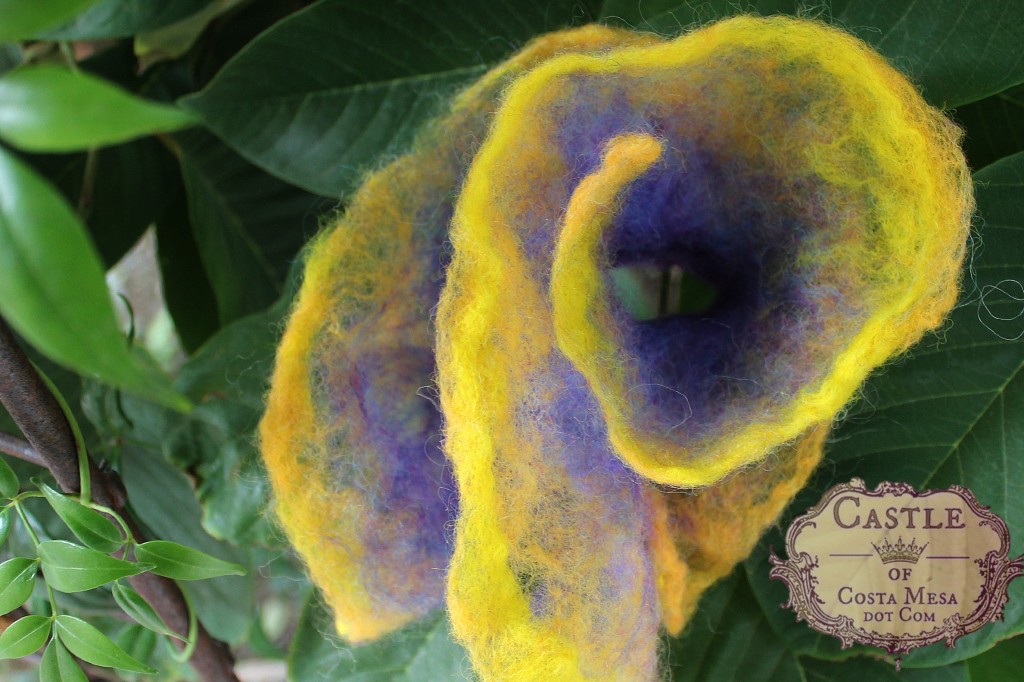 I have been longing to make some primitive marine flora and fauna (kelps, sponges, anemones, nudibranches, sea urchins etc) for a mermaid kingdom table top puppet story. I have been dreaming of primitive marine life in their simple forms. So far, here is my piece of seaweed/kelp.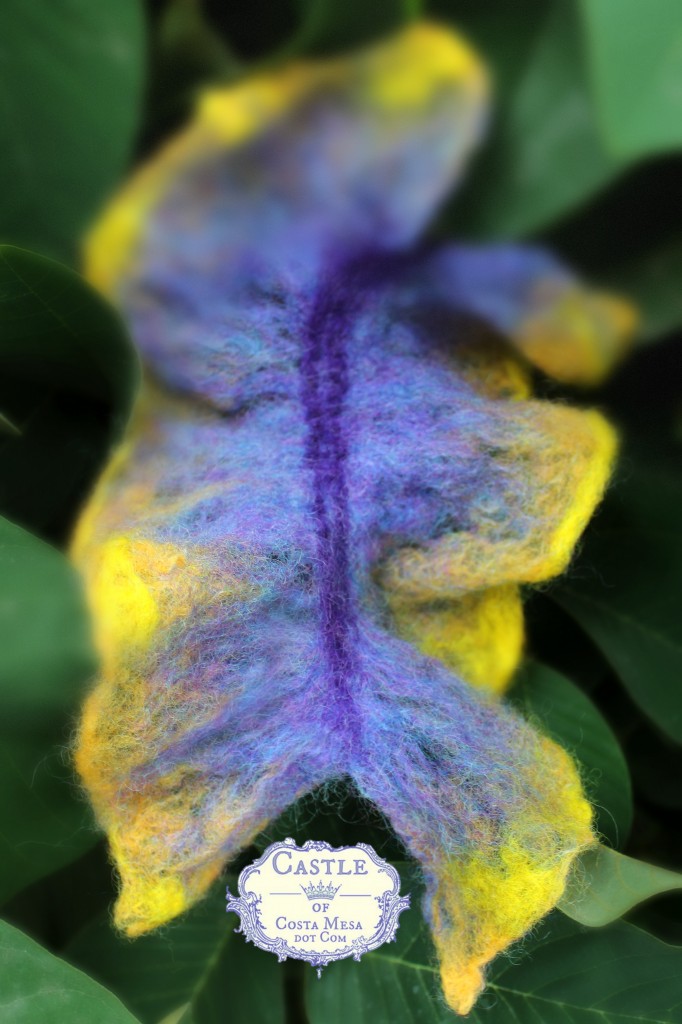 My original kelp inspiration. Seaweed Prints from 1800.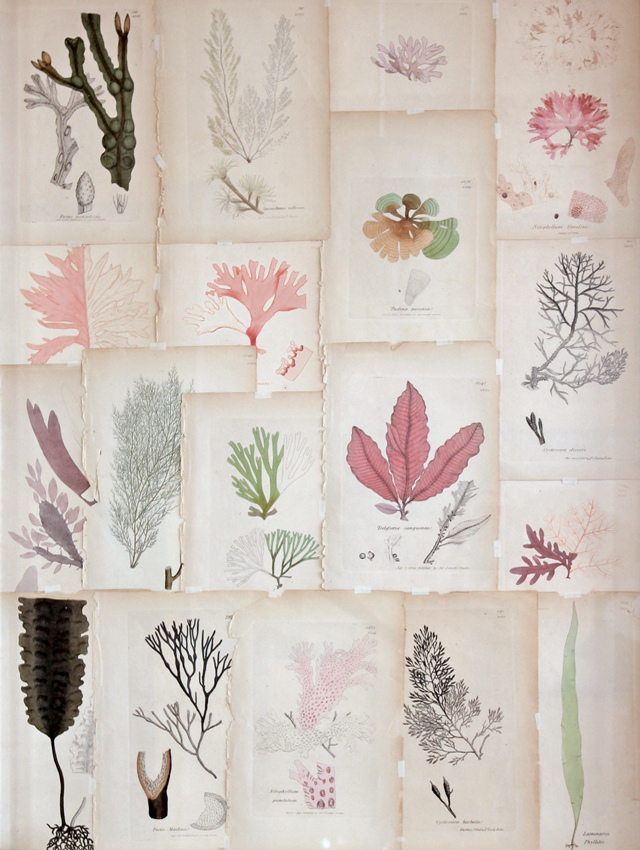 Gazing at the colors, brush strokes and organic forms of felt, I am awashed with the same awe and contentment which a lover feels in the morning sun as she gazes upon the sleeping form of her lover of the night before.
This was a short, experimental piece which brought much joy.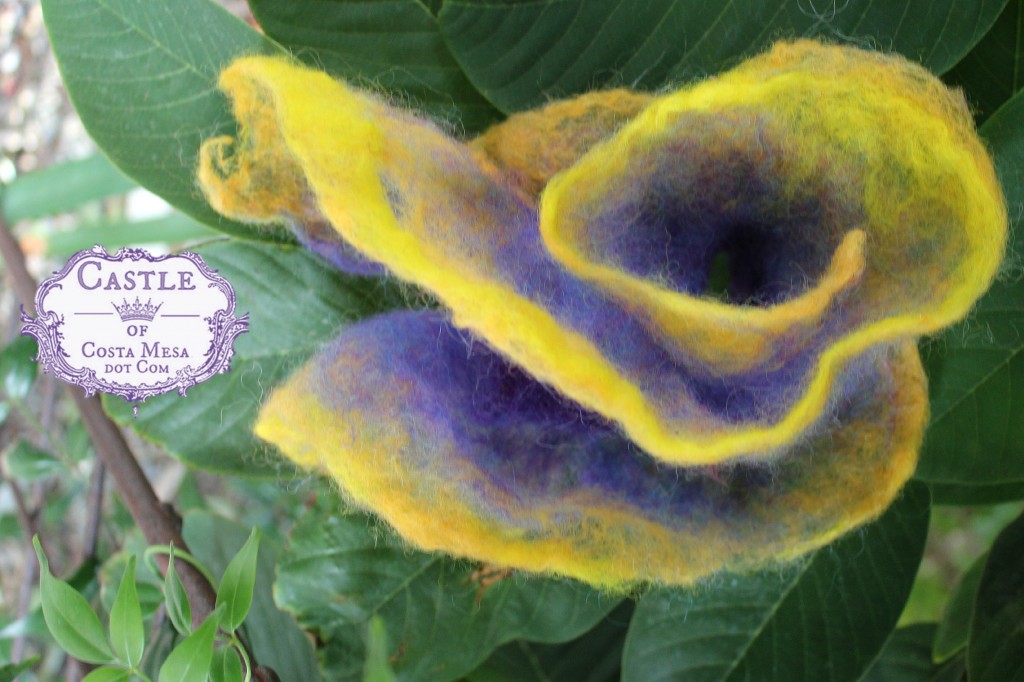 Blessings and joy to you on your creative journey! – Jzin
Gallery of Past Projects from The Waldorf School of Orange County Craft Group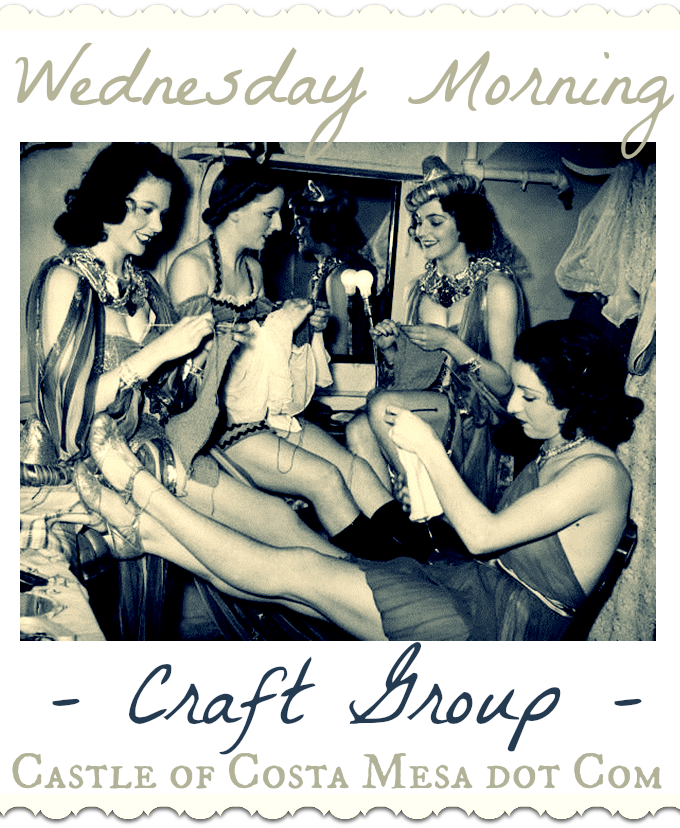 My First Wet-Felted Flower with Mawata Silk
Here is my first time wet-felting with Mawata Silk. Click here to see the photos from that day.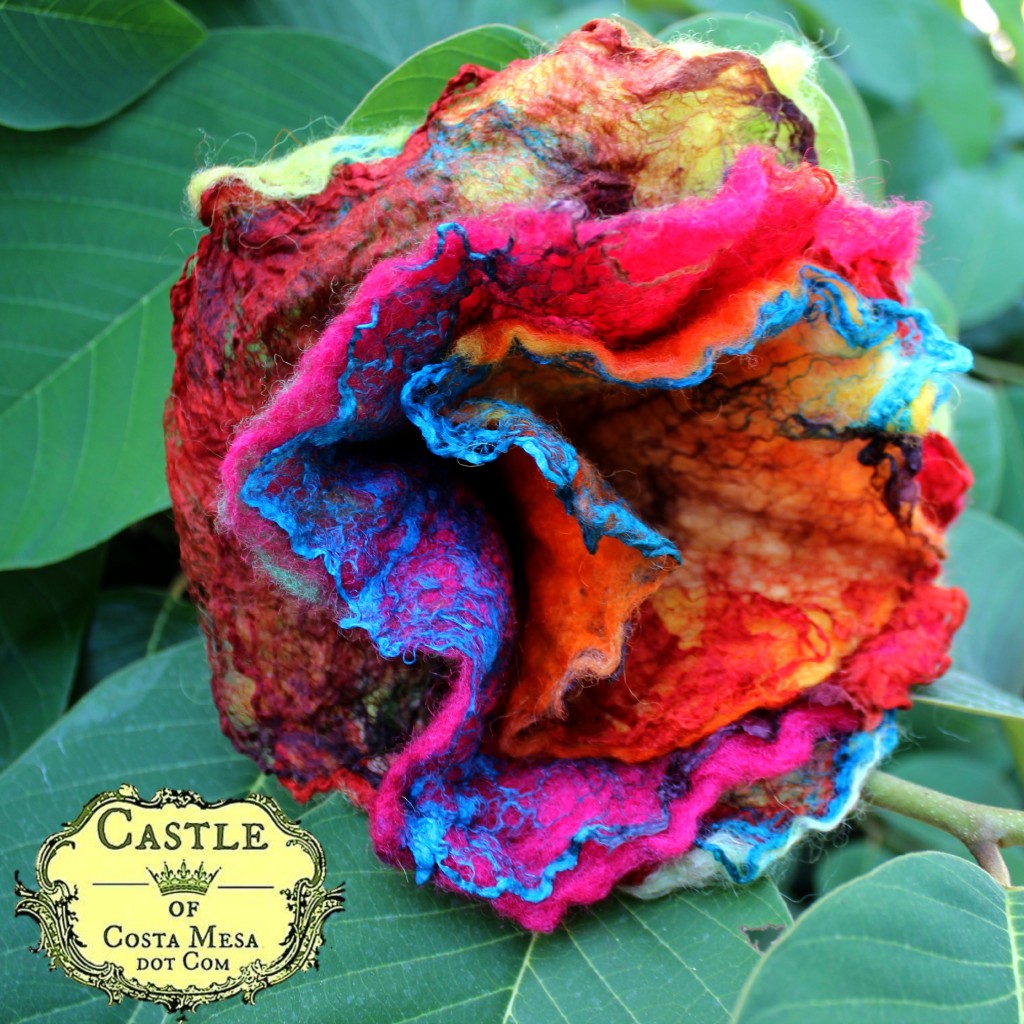 Castle of Costa Mesa's Etsy Store
You may support my crafting mania and justify my obsessive hoarding of craft supplies by shopping on my handmade Etsy store on the link below. Please do! – Jzin
Click on the image below to enter Castle of Costa Mesa Etsy store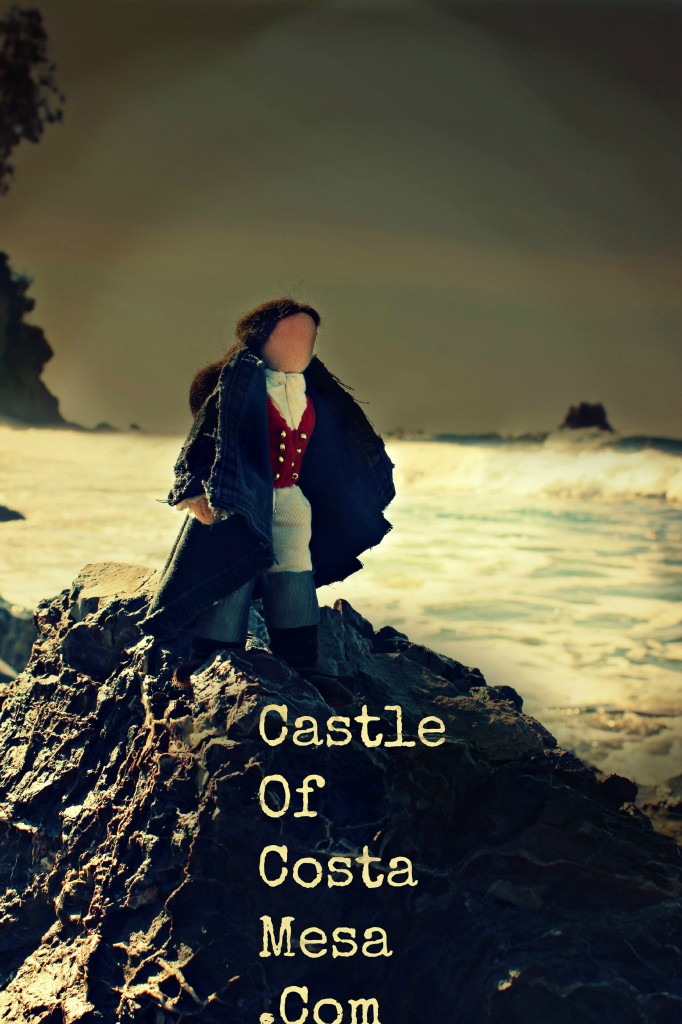 Just for fun, click here instead view a gallery of my handmade dolls.
Castle of Costa Mesa Handmade Doll Giveaways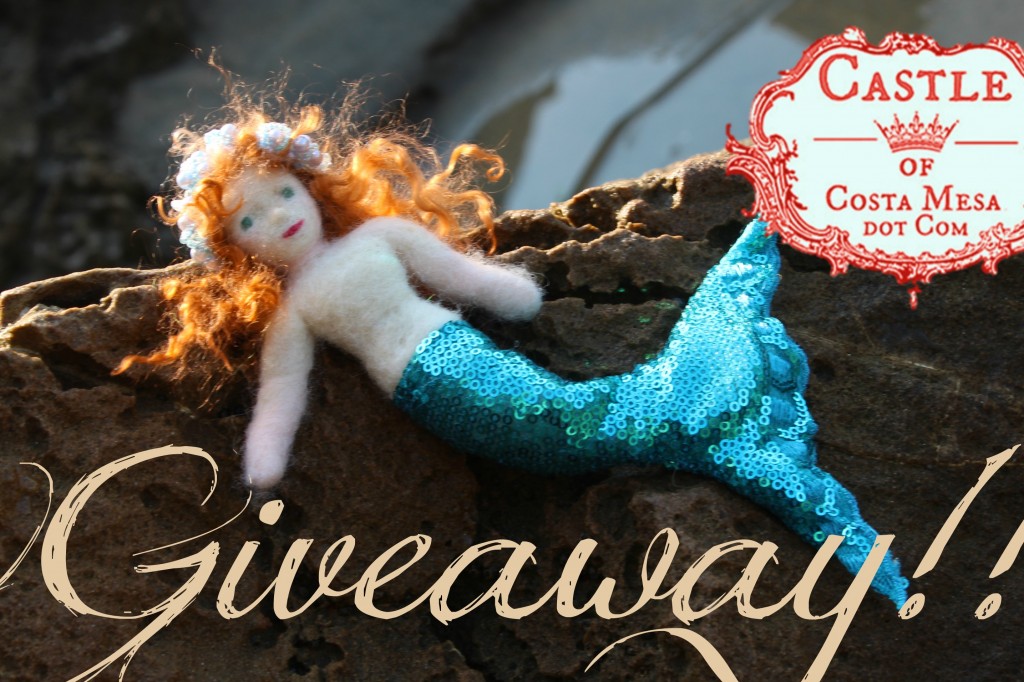 I give away my lovingly handmade dolls periodically. If you "Like" my Castle of Costa Mesa Facebook page, you will be notified of upcoming giveaways. Click here to view the list of my past giveaways. Perhaps the next winner could be YOU?
Photos from Waldorf School of Orange County Craft Group