The Foundry. Original Painting by Jzin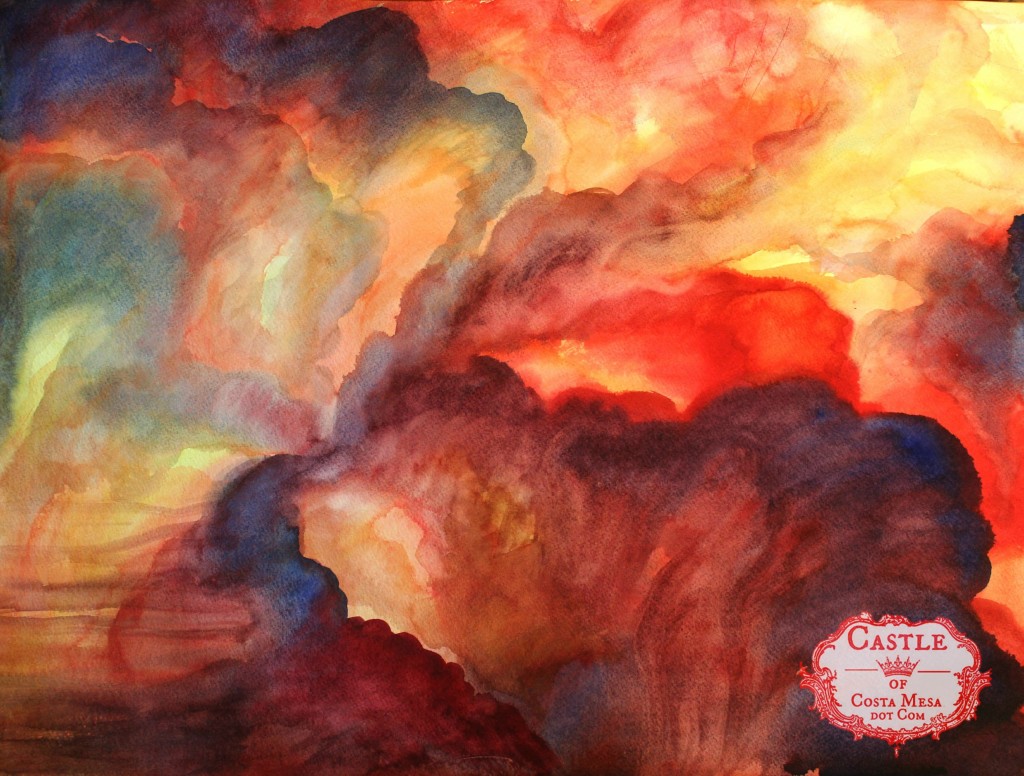 The Foundry. Signed original artwork by Jzin Teng. Acrylic on Archival Paper. 18″ x 24″ (45.7cm x 61cm). This painting is professionally framed with archival conservation techniques. It is housed in a beautiful Italian solid wood gold-leaf frame featuring reverse compo lambs tongue moulding design and an acid and lignen free cream linen mat with 100% virgin fiber conservation backing.
This is the foundry of manifesting thoughts, desires, convictions, prejudices, good will and such. Sometimes we wonder where events in our lives come from. Well, here it is. Your own foundry. So watch what fodder you feed into its hungry, gaping chasm, for it is manifesting indiscriminately, diligently, ceaselessly. – Jzin
This piece was framed by Medi at Frame My Art, in Costa Mesa.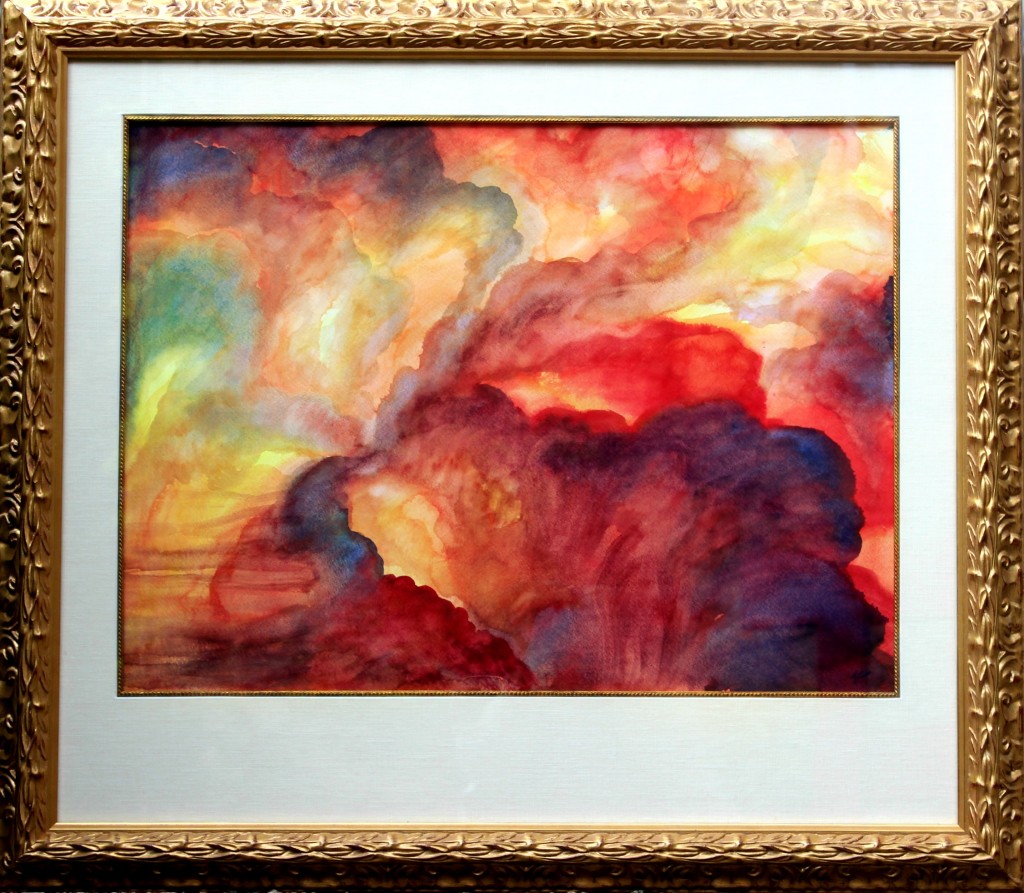 March 15, 2014. "The Foundry" was sold at $500 at The Waldorf School of Orange County 2014 Annual Gala and Auction. Thank you everyone who supported our school! Please contact me, Jzin Teng, if you would like to commission a painting or portrait: jzinius@yahoo.com.
Click on the image below to see more of Jzin's life drawing and other art works.