Chinese Children's Songs: My Home 我的家
我的家 Wo de jia
I love this simple song with bold and very beautiful melody!
我的家

看那邊

綠水青山

風景美如畫

一彎流水

幾枝野花

圍著竹籬笆

籬笆裡

矮茅屋

就是我的家

My Home

Look over there

green hills and lake

Landscape beautiful as a painting

A curve of river

some wildflowers

Surrounded by bamboo fence

Within the fence

the small cottage

That is my home
Here is a picture of "House" by my favorite painter, Fernando Botero. What does your house look like? Can you tell us a story with a picture?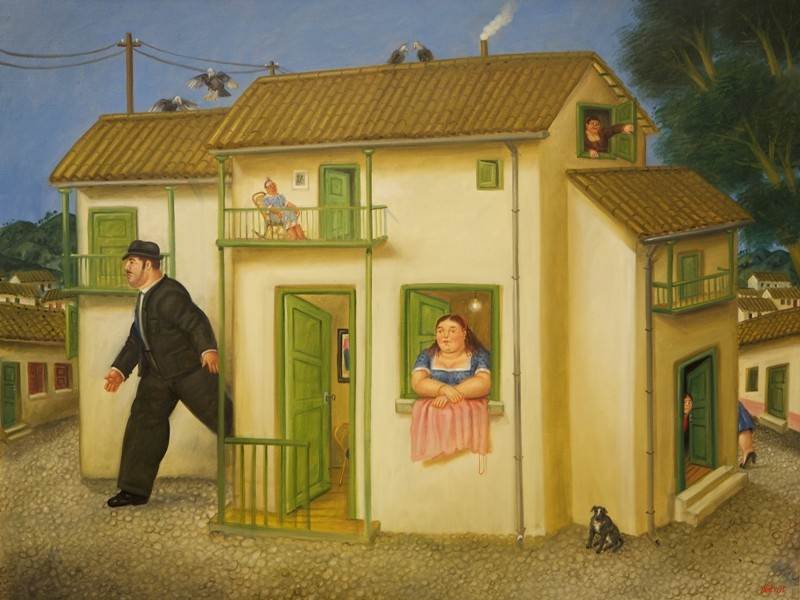 Fernando Botero. House, 1995
Look at Saint Jerome's home. Would you be able to build one like this for yourself and your animal friends the next time you are lost in the woods?
Joachim Patinir. Landscape with St Jerome
Go back to SongList. Listen to Next Song.