Chinese Children's Songs about Traveling and Modes of Transportation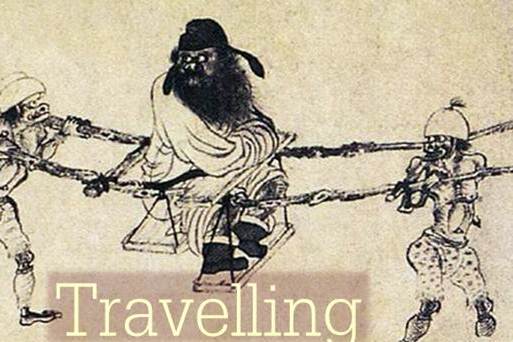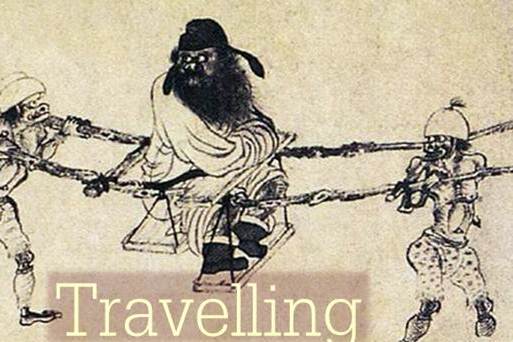 Find out the interesting story behind the image above.
Dear children, how many ways can of traveling can you tell me of? Driving a car, flying in an airplane, riding a horse, running, rowing and more. Here are some chinese children's songs about travelings and ways of moving around. Scroll down and look at the may ways we may travel.
Airplane

Hiking

It's a Small, Small World 世界小小小

Rowing, Rowing (to Grandmother's Bridge)

Searching for Plum Blossoms in the Snow 踏雪尋梅

Thai Hu Boat

Train, Go Quickly
How shall we travel today, my dear? By ox or by deer?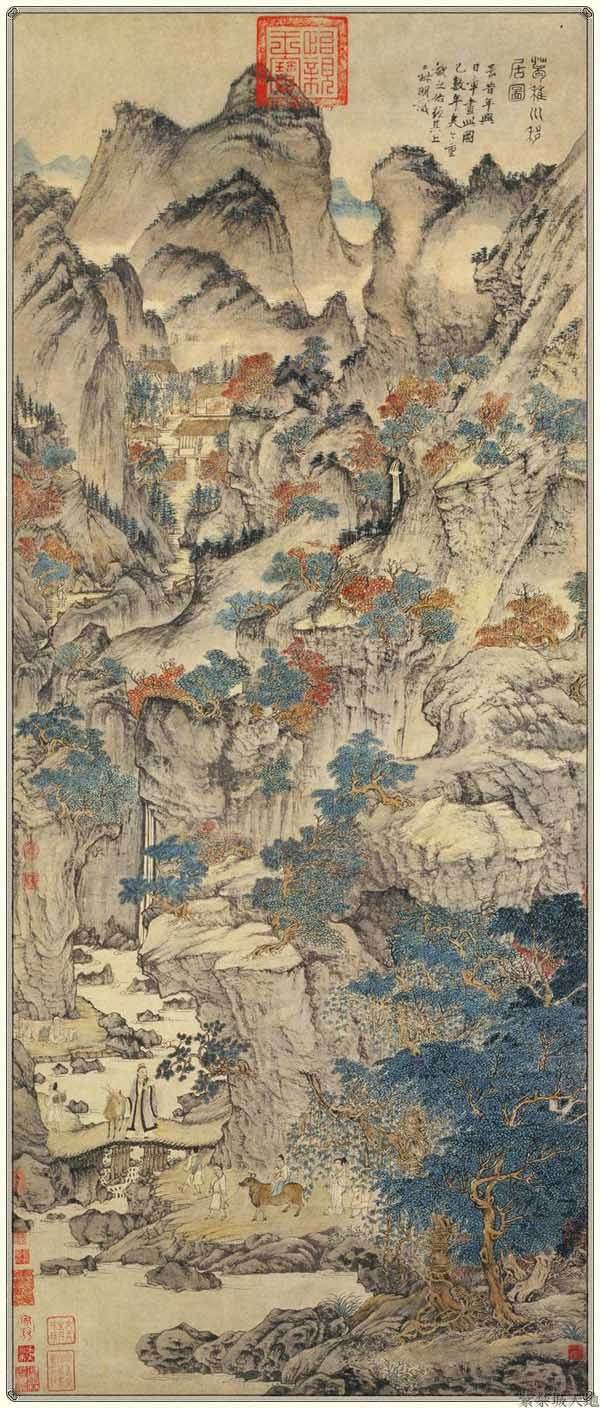 Ge zhichuan moving his dwelling (葛稚川移居图) by Wang Meng. Yuan Dynasty (1279-1368).  Source
Travelling with the king's men from Ming dynasty…
Departure Herald. Details from this Ming Dynasty handscroll shows how the king travels with his Royal retinue …read more 中文. National Palace Museum, Taiwan 國立故宮博物院
Travelling with Chinese ghosts…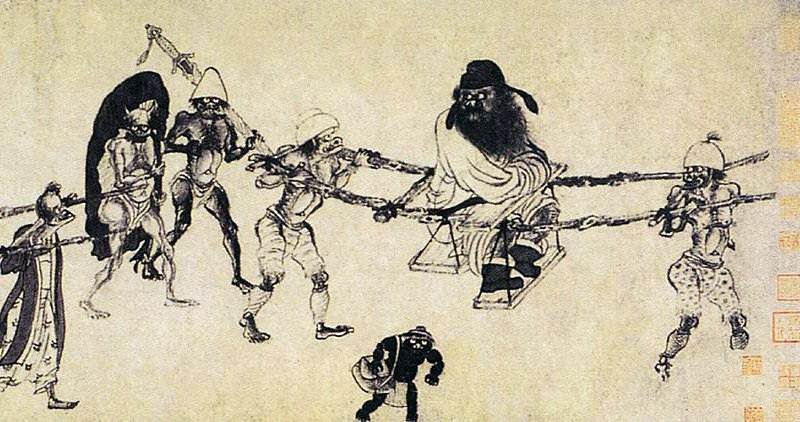 Zhong Kui 鍾馗 Traveling with His Sister (detail). Painting by Gong Kai (1222-1304). This is a detail of a longer scroll. Click here to go to wikipedia to find out the interesting story behind Zhong Kui, commander of 80,000 ghosts, vanquisher of evil beings… and where is he off to, on makeshift sedan chairs with his sister.
Tao Yuanming 陶淵明 returning home. Would you like to travel like that?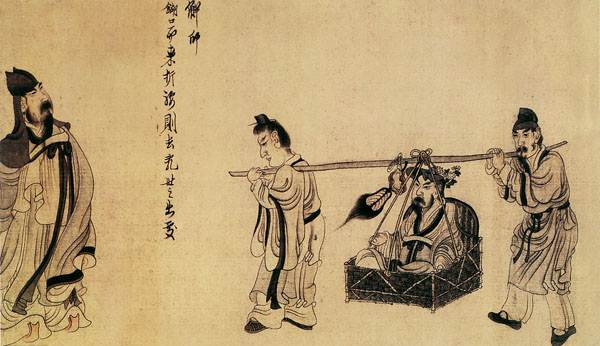 Returning Home. Handscroll painted by Chen Hongshou (1650). Click here to read more about one of the greatest Chinese poets, 陶淵明 Tao Yuanming.