Veil Painting with Russell Evans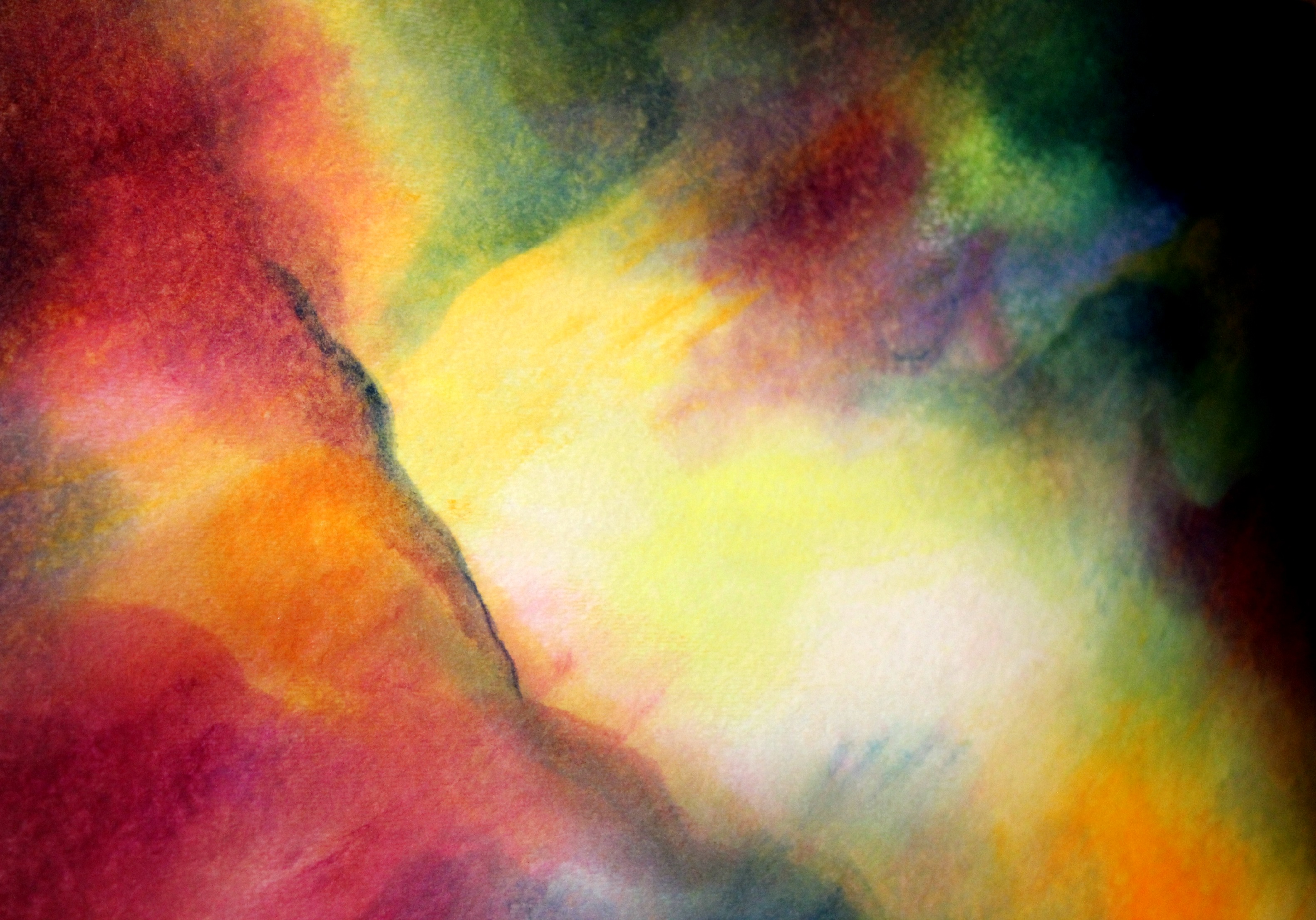 Russell Evans came to our school last year and delivered a lecture and lesson in painting. I painted this painting during his workshop.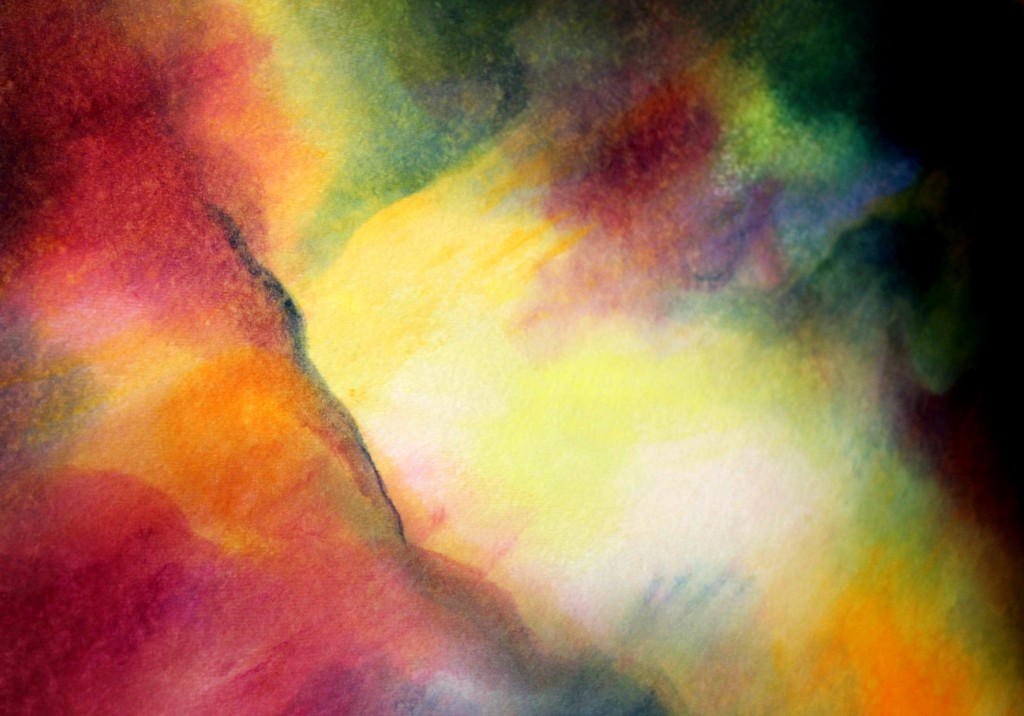 This painting was done with a scrunched up paper towel on heavy water color paper taped with masking tape to boards. We used oil paints diluted with cooking oil. It was a remarkable experience to paint with Russell. He was a very charismatic speaker.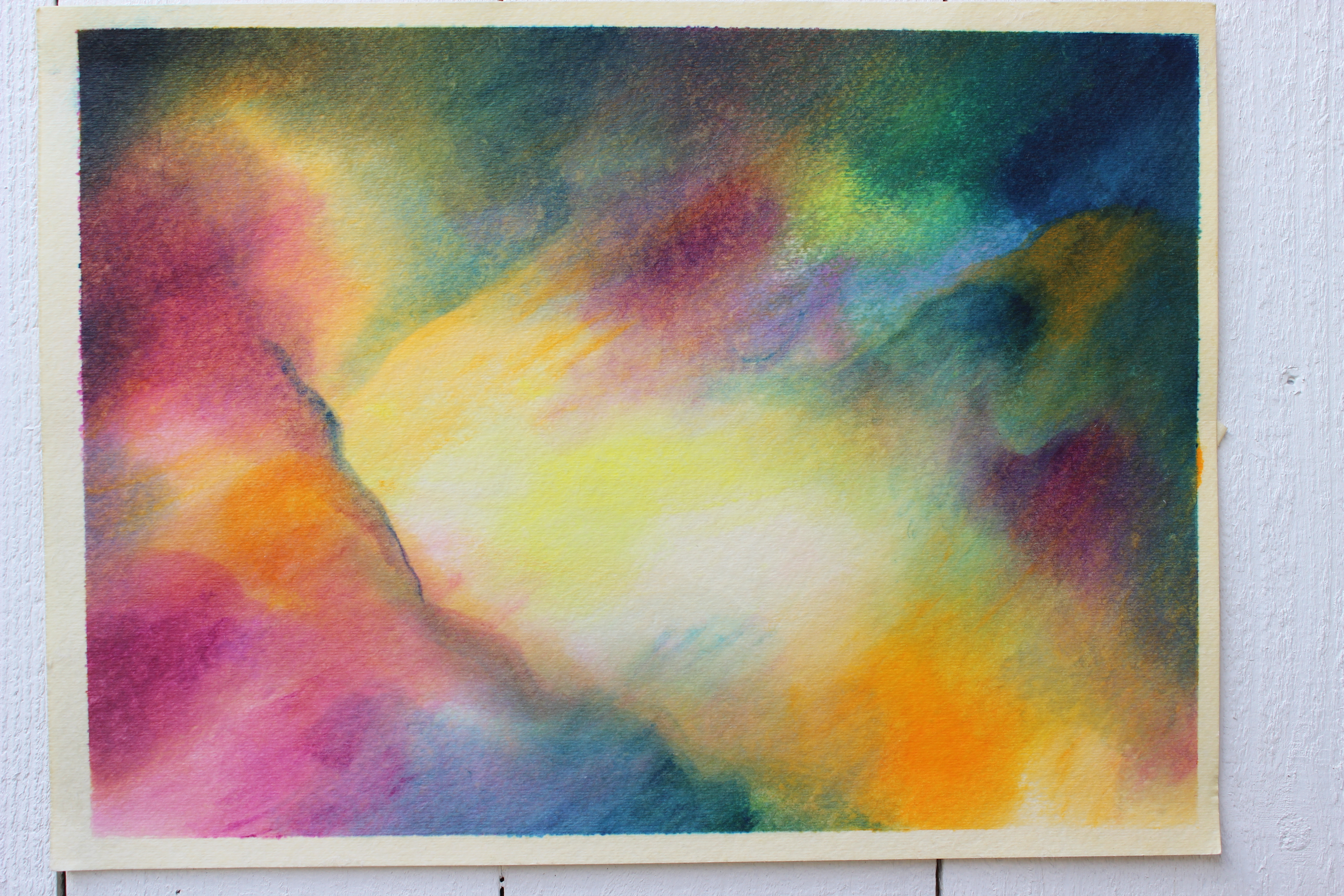 Gallery of Wednesday Morning Craft Group Creations
Click on the images below to look at more creations done that day:
Check out my handmade Fairy Tale Dolls: Dolls and Tales page
Check out my handmade dolls for Waldorf Seasons Nature Table
I am giving away a handmade doll in Fall 2012. Please leave a comment below and suggest the doll(s) you will like to see on my giveaways. – Jzin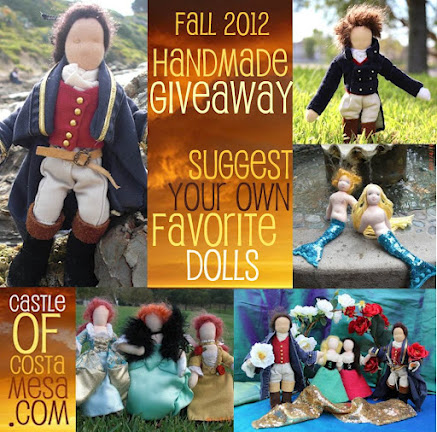 If you liked this page, please "Like" me on facebook! Thanks! – Jzin