Downtown Los Angeles Chinatown
Shopping Information and Directions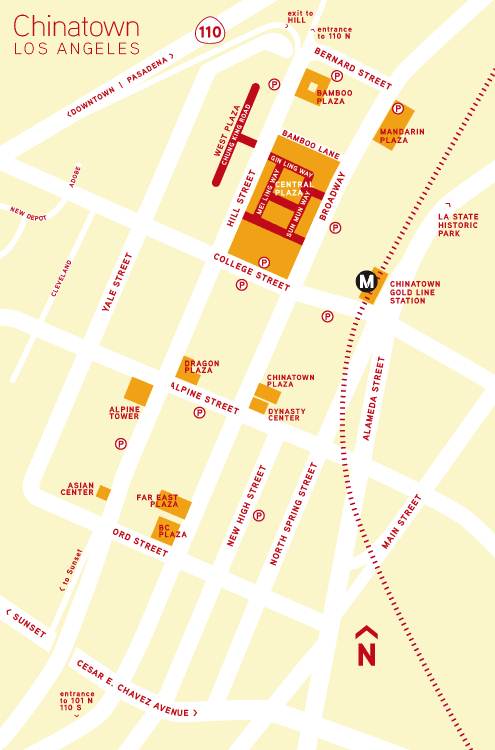 Click on the map above to view Chinatown website and driving directions
The lovely Chinese brocades qipao/cheongsam were purchased from downtown Los Angeles Chinatown (in the pretty lantern-strung "historic" plaza close to Hill Street and Bamboo Lane.
If you dine in a restaurant in the area, you have I think 1 hour of free parking. Otherwise, you may bring quarters to feed the street meters on Hill Street.
Park on Hill Street between Bamboo lane and way before you get to College Street.
Enter Bamboo plaza on the pretty lantern-strung "Ging Ling"  pedestrian walk way.
The first clothing store  closet to Hill Street on your left was where I bought these beauties for $10 a piece! What a steal! (Original price: $13, if you buy 3 or more, you can request/haggle for $10 each.
After that, walk around the plaza, there is another large-ish clothing store around the corner you can check out.
If you exit Bamboo plaza towards Broadway and go right towards College/Alpine/Ord, you will be able to satisfy more your Chinese retail therapy needs.
Wing Hop Fung Chinese Pharmacy and Supermarket on Broadway before Ord (on your right as you walk south) has many traditional Chinese household goods. I love the crockery/bowls and dishes, etc. Fun to see.
Enjoy shopping!