Here is a Cinderella topsy turvy doll I handmade.
Poor little Cinderella in tatters.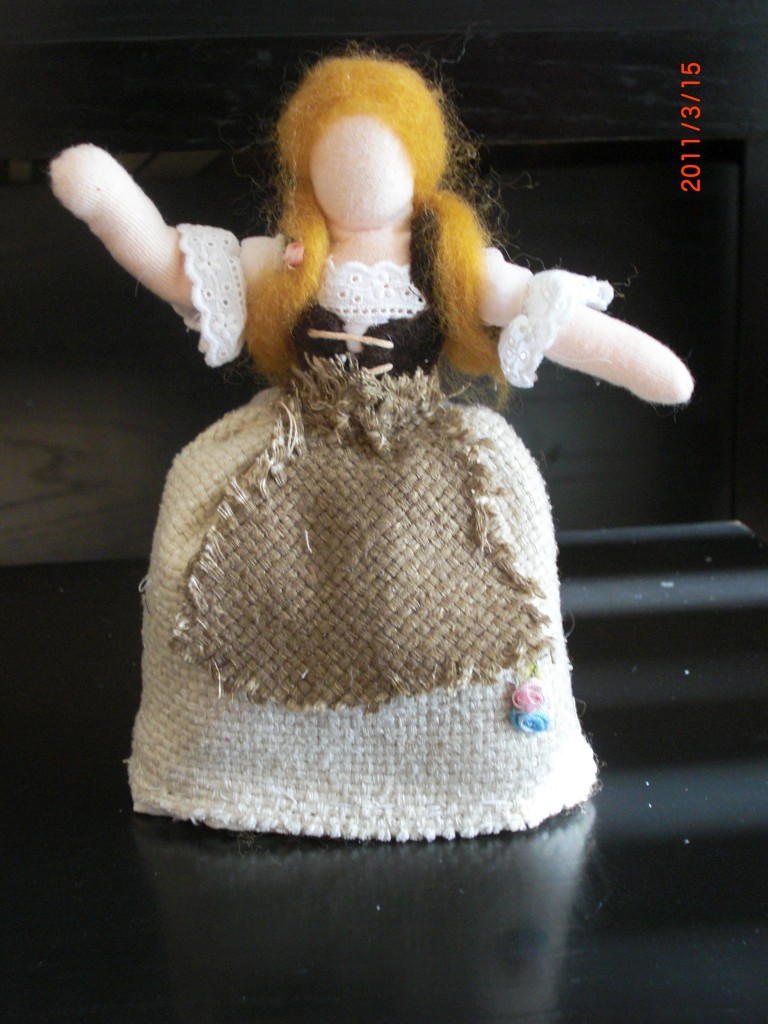 She tidies her step-sister's messy boudoir.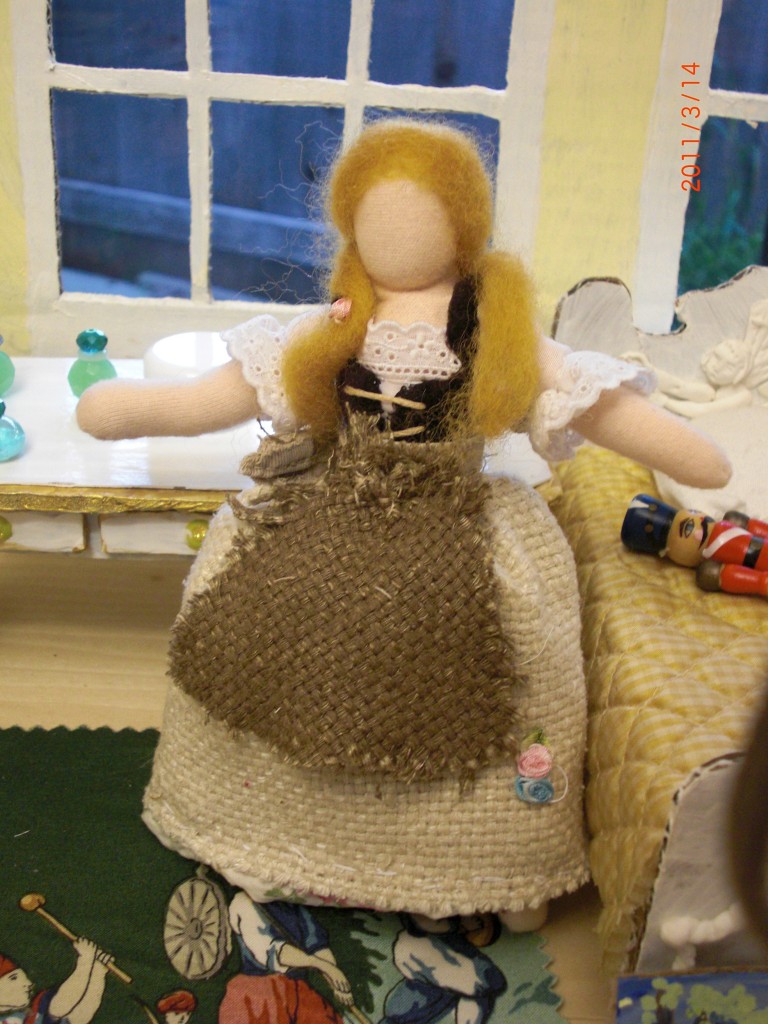 Here she is transforming (albeit less elegantly than I would like) into a belle of the ball!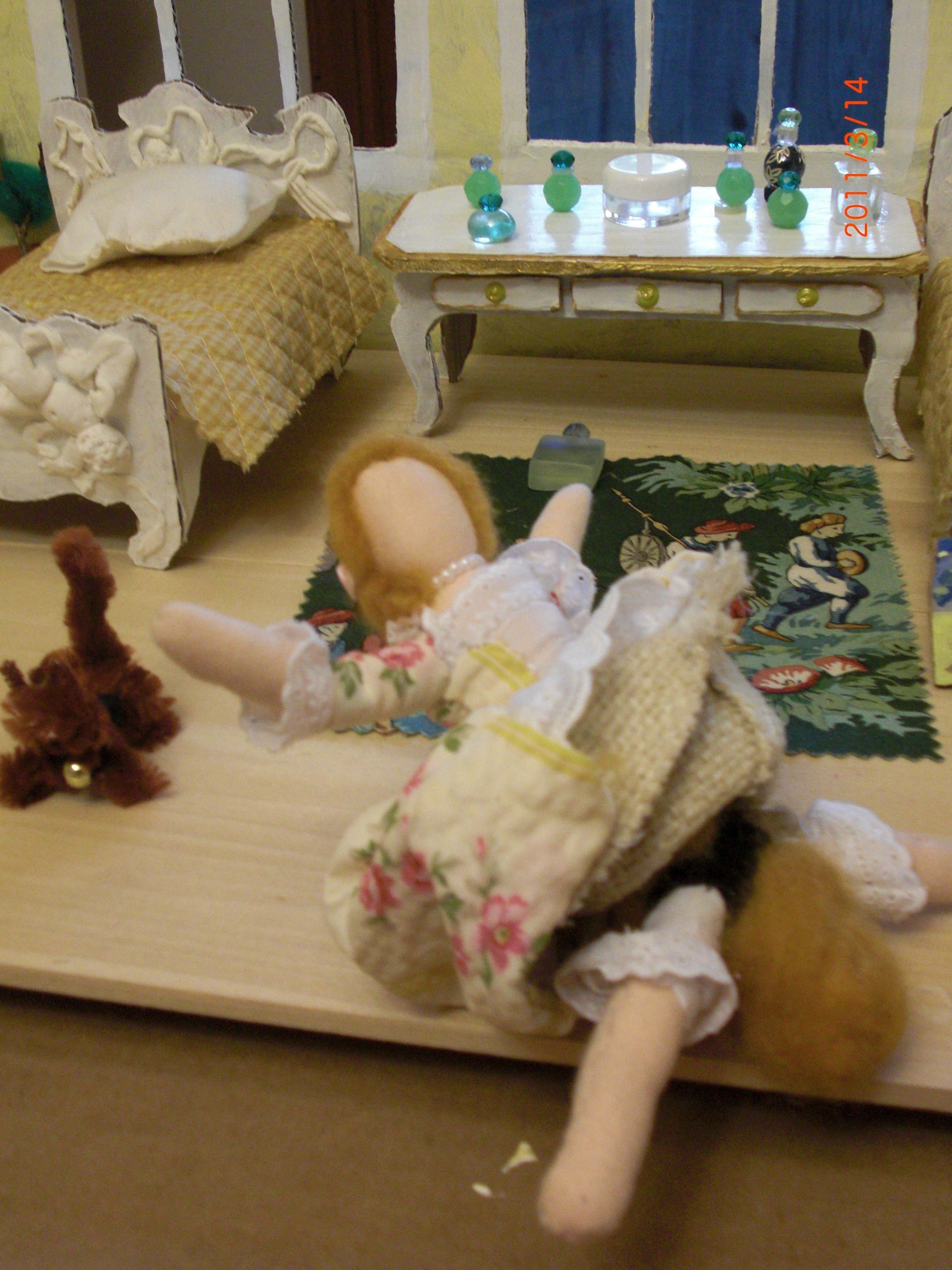 Voila! I am now all dressed for the ball!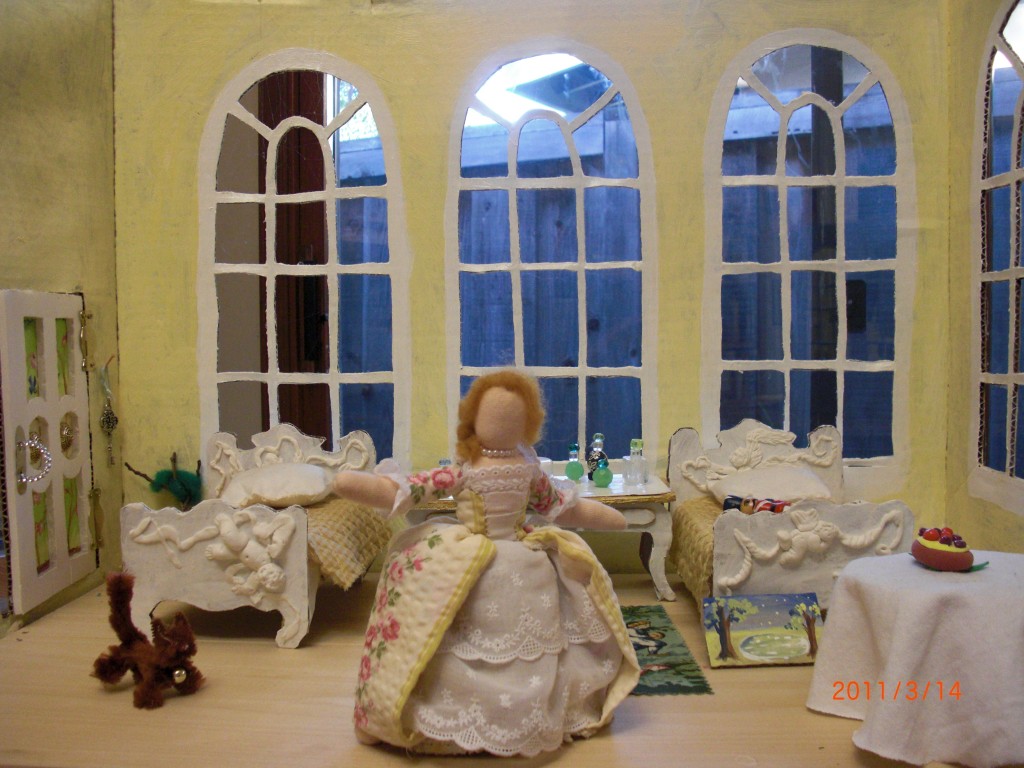 Her clothes are made of designer silk remnants from an interior decorator. Thanks Christine Newell for giving me bucketloads of silk remnants! I LOVE them!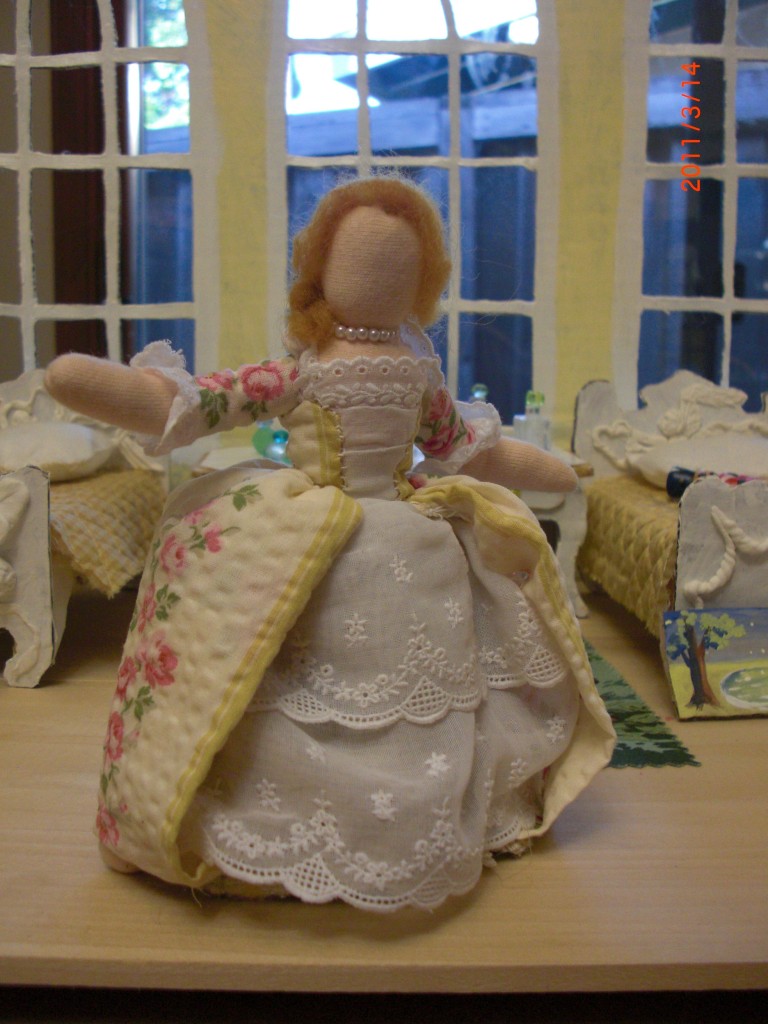 Hello, pipe cleaner kitty cat, no, you cannot come with me to the ball.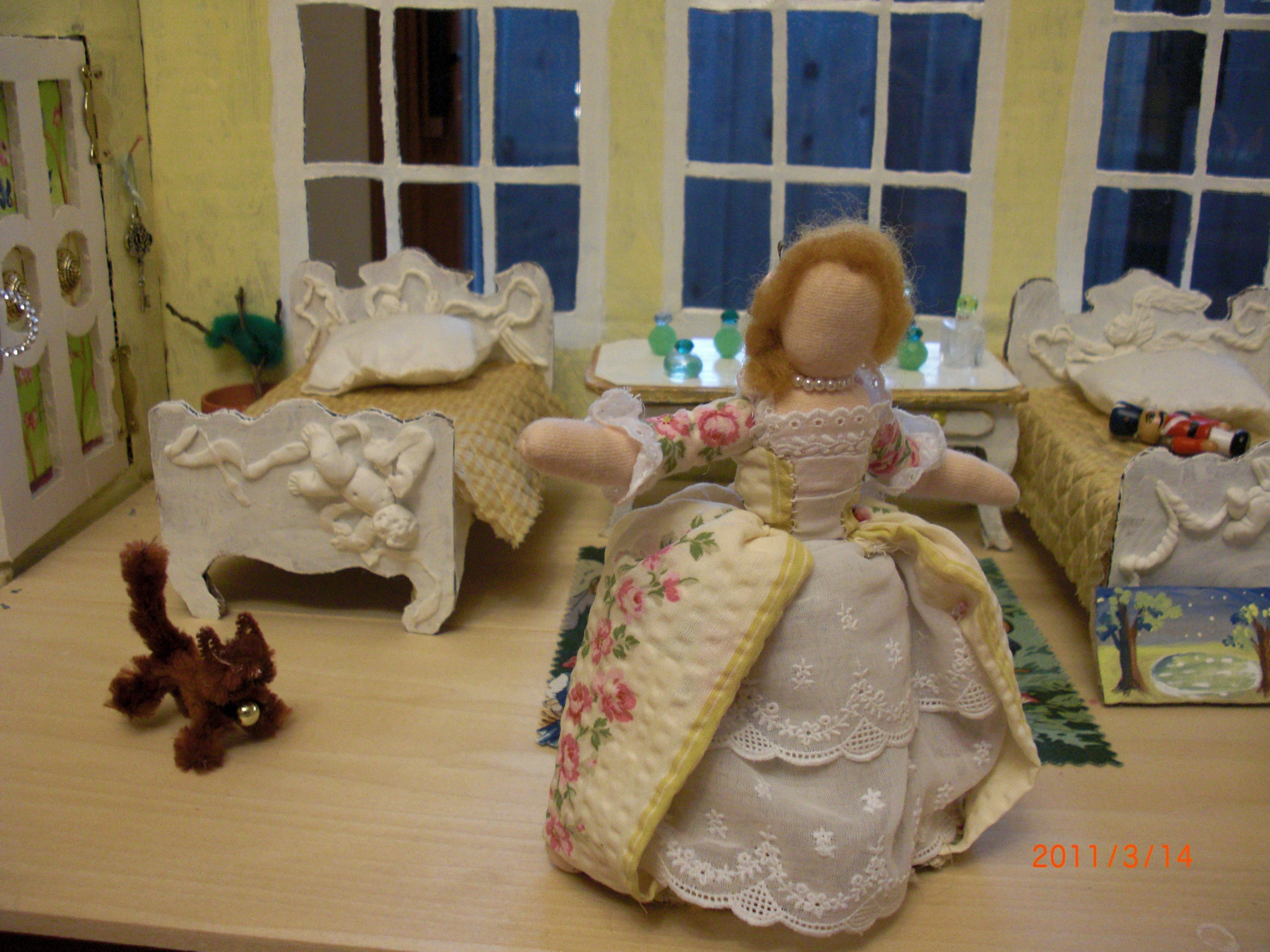 Oh! I better be off to the ball!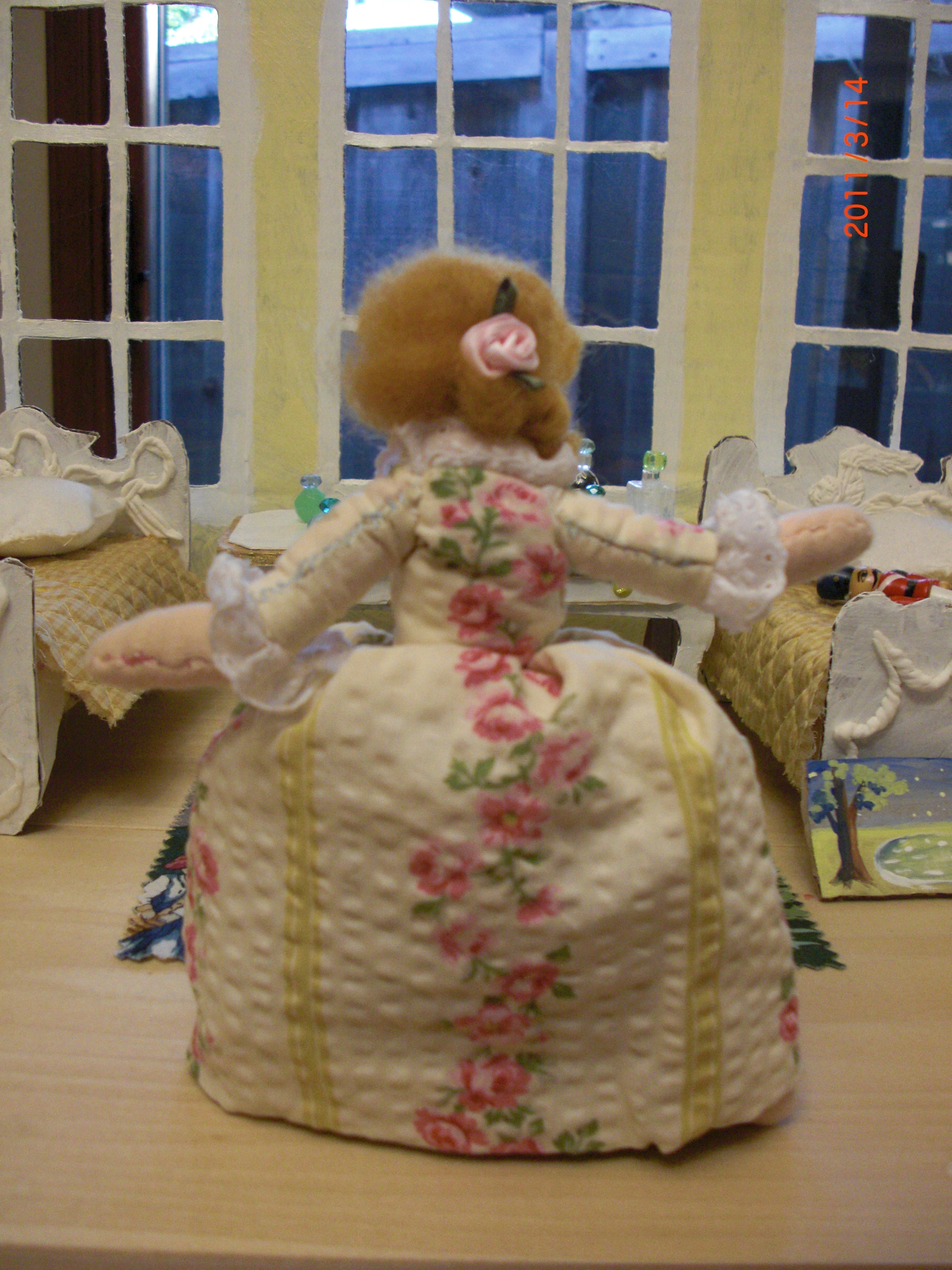 Cinderella in her sacque dress in the front courtyard getting ready to ascend her carriage.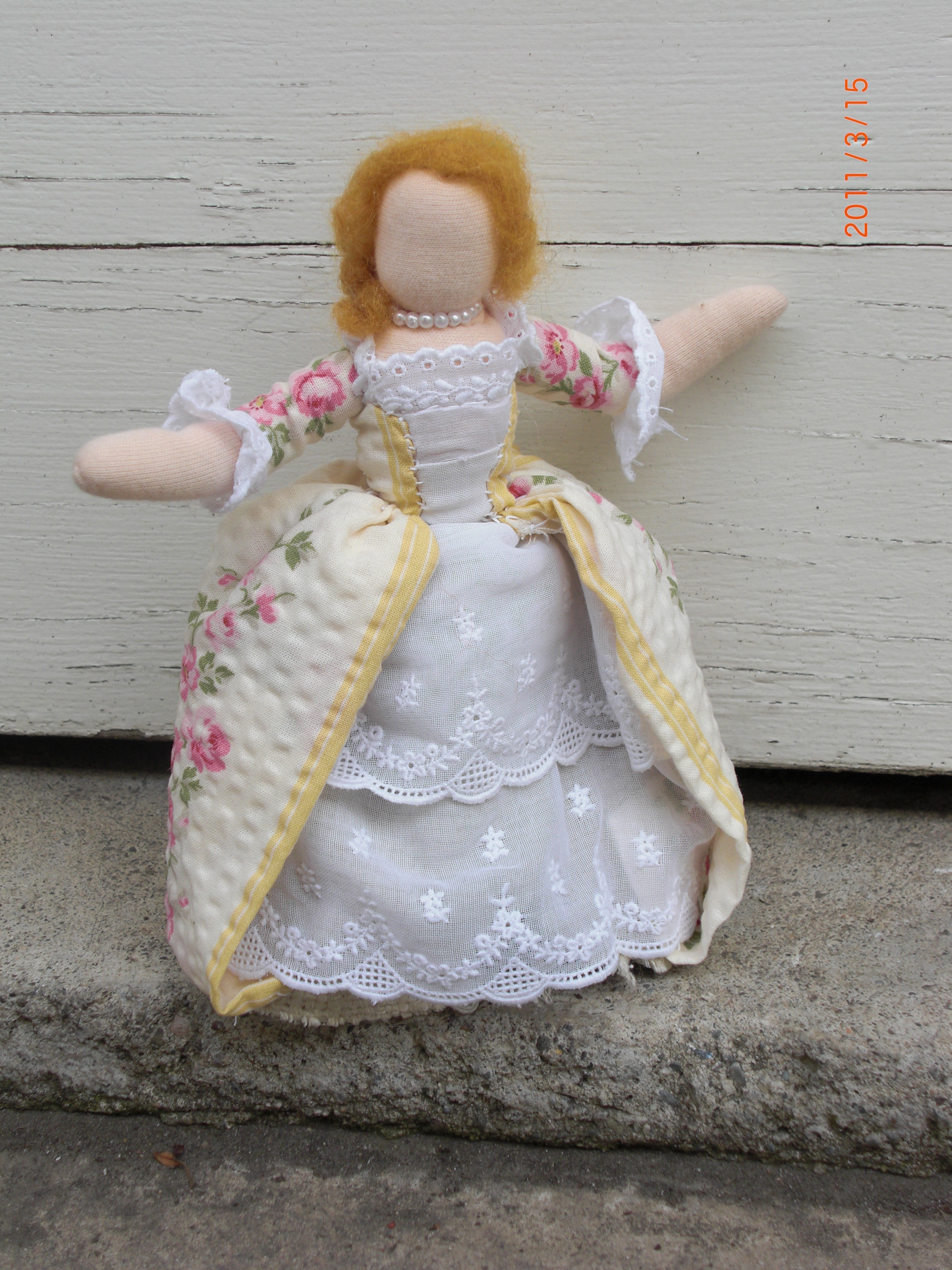 As Cinderella came from the night into the bright palace, her heart soars! Oh! What a lovely ball! I wonder whom I may meet tonight?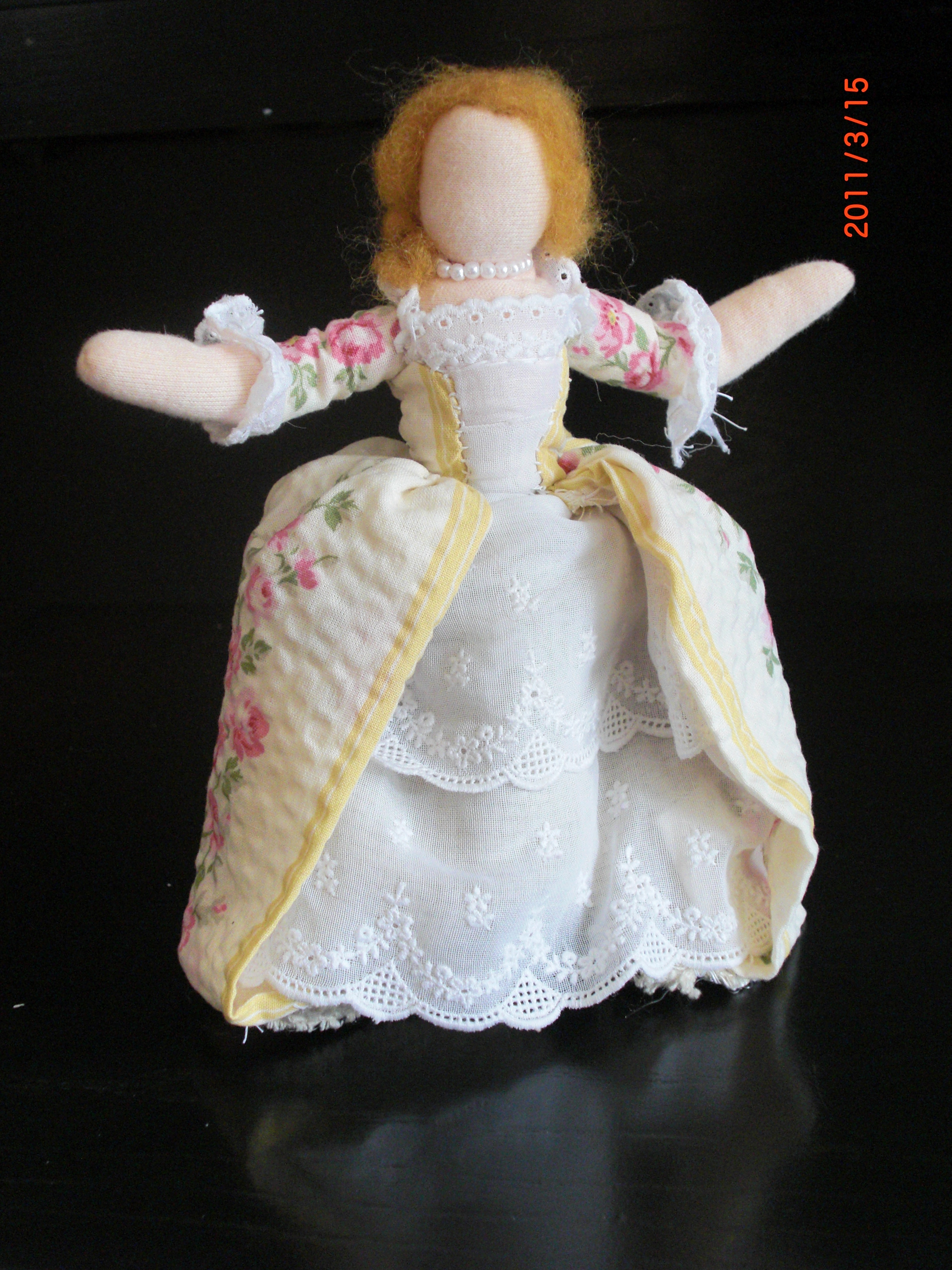 This Cinderella Topsy Turvy Double Doll met with a little ballerina who has just came off the stage performing in "A Little Mermaid" ballet. Cinderella now lives with this little 6 year old Czech ballerina in a home by the sea.