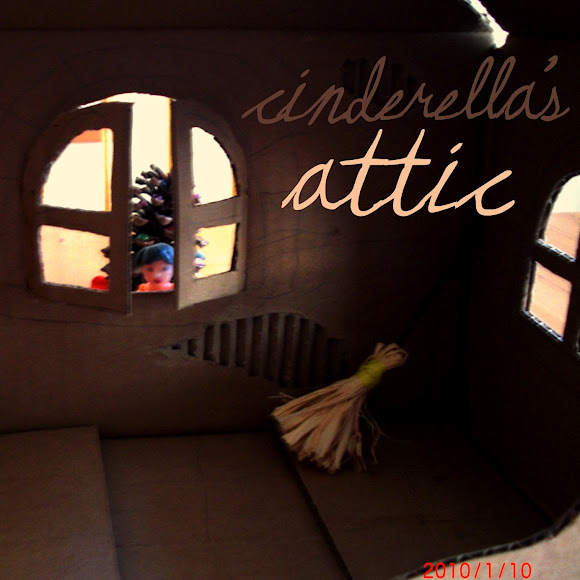 Ah! A brown box is an infinitely wonderful thing! What can I do with this box?
Here is the beginning of the attic room for Cinderella.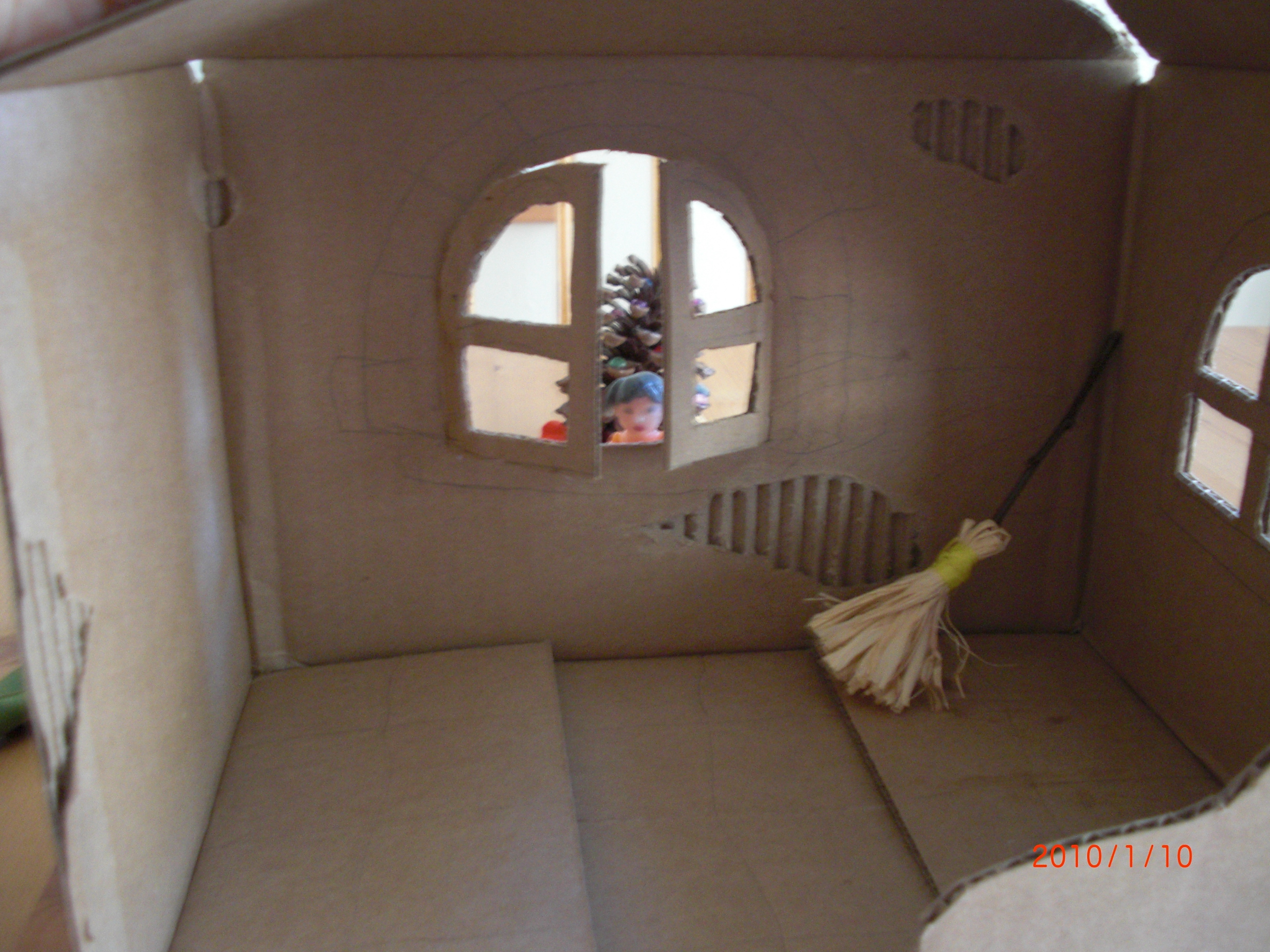 January 2010. Notice here, I started doll making using beeswax. I quickly was enticed into using fabrics. Summer in Southern California is not so kind on my beeswax dolls.

OK, here I realized what Waldorf teachers mean when they say to keep toys simple. The brown box has so many more possibilities than the painted one, which only has 1 possibility: Cinderella's attic. However, I had to make this doll house, perhaps due to my inner urge to live out my own childhood wishes.
Disclaimer aside, here is the painted dollhouse…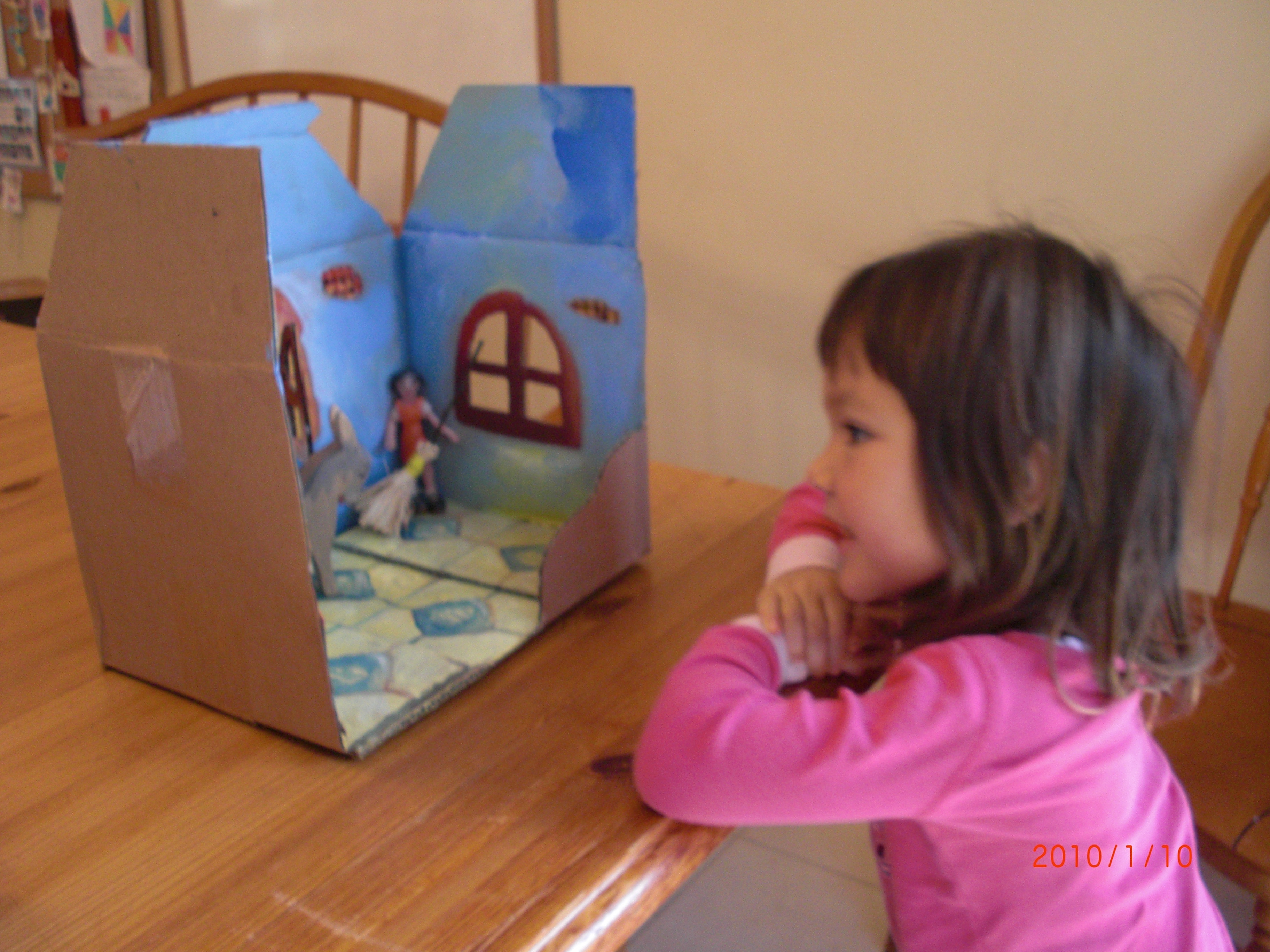 A top down view…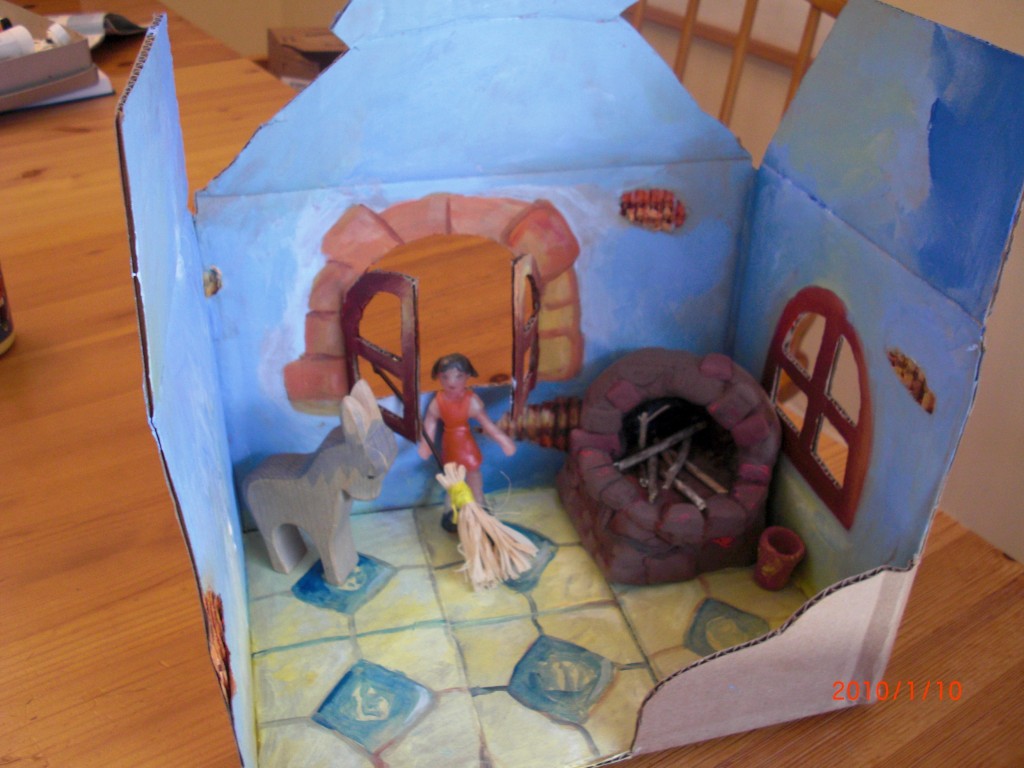 I have since then (attempted to) refrain from making toys which are too detailed for my children. After all, a simple toy leads to much more imaginative play. But truthfully, I enjoy making the doll houses perhaps even more than my children enjoy playing with them.
Alas, here I managed to capture a picture of my little one enjoying it!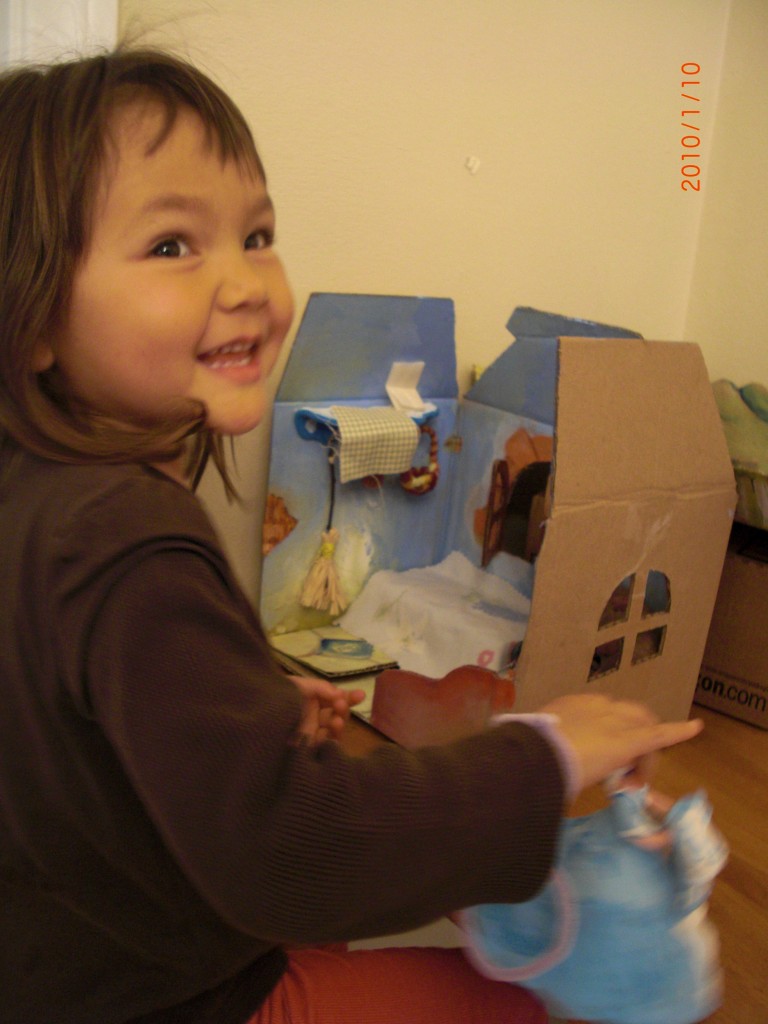 Friday July 12, 2013. Here, we re-used our Cinderella's attic in a homemade table top puppet show, "The Apple Cake" by Nienke van Hichtum. Click on image below to see photos from our puppet show that day. Enjoy!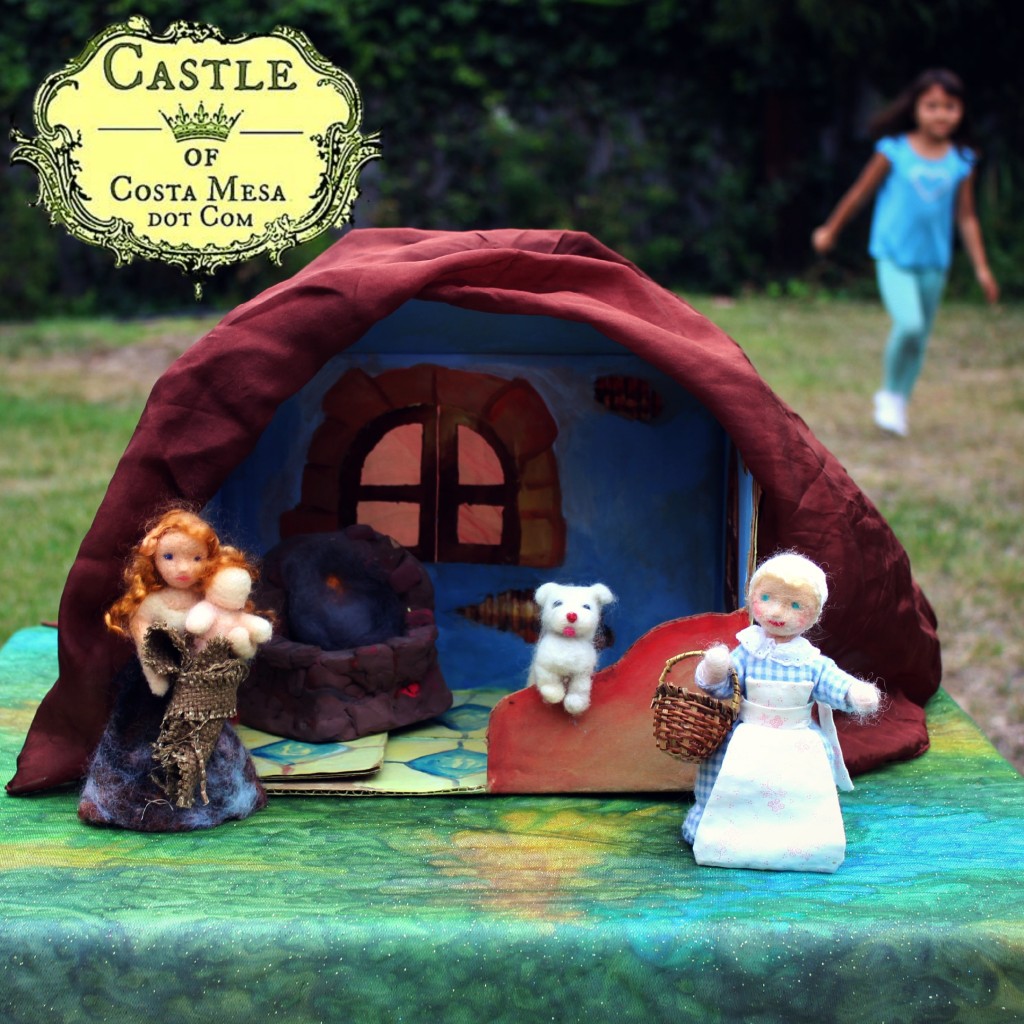 Please "Like" us on Facebook
We frequently GIVE AWAY our handmade dolls. Please "Like" Castle of Costa Mesa on Facebook to be notified of upcoming giveaways.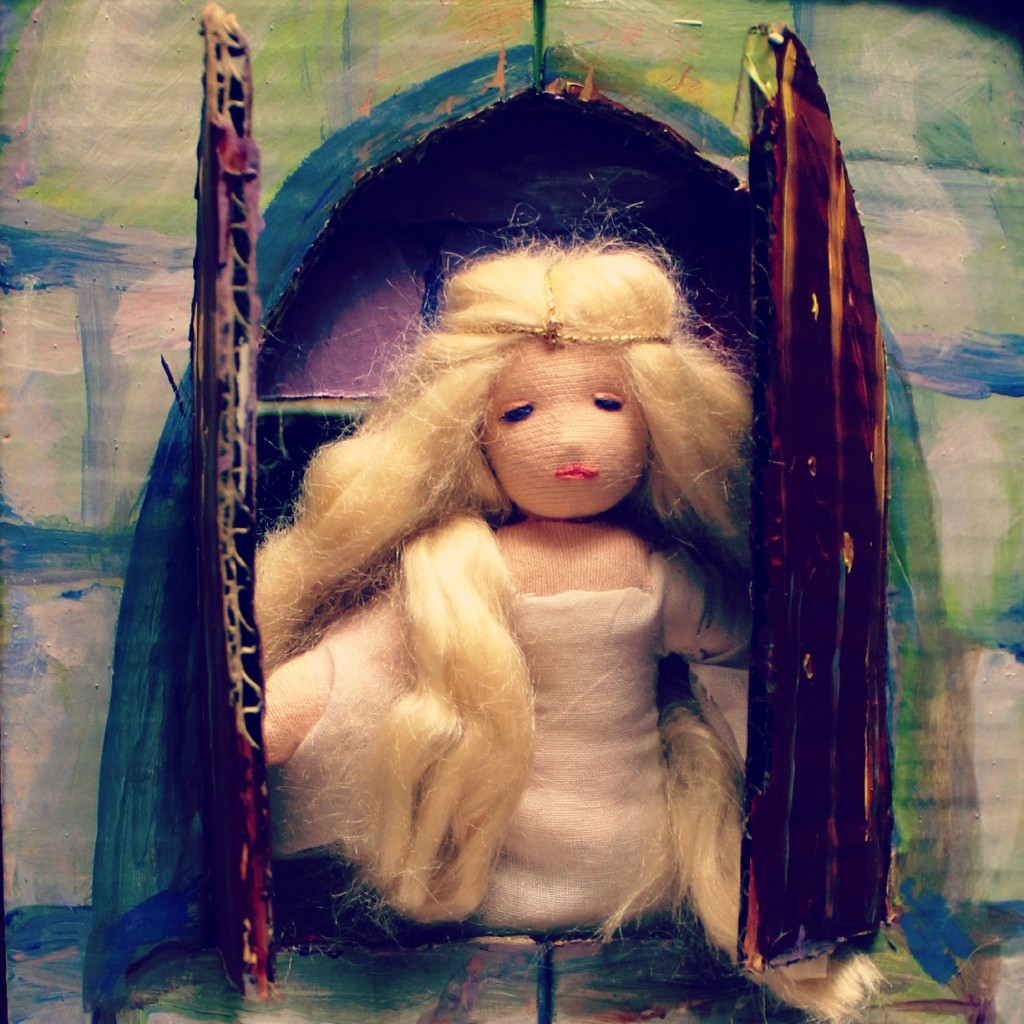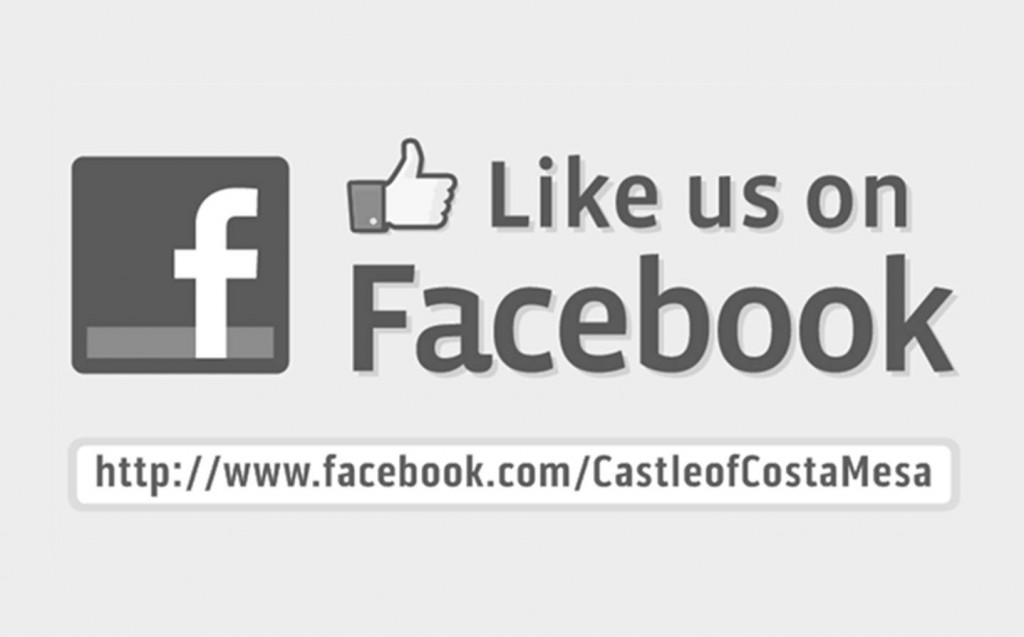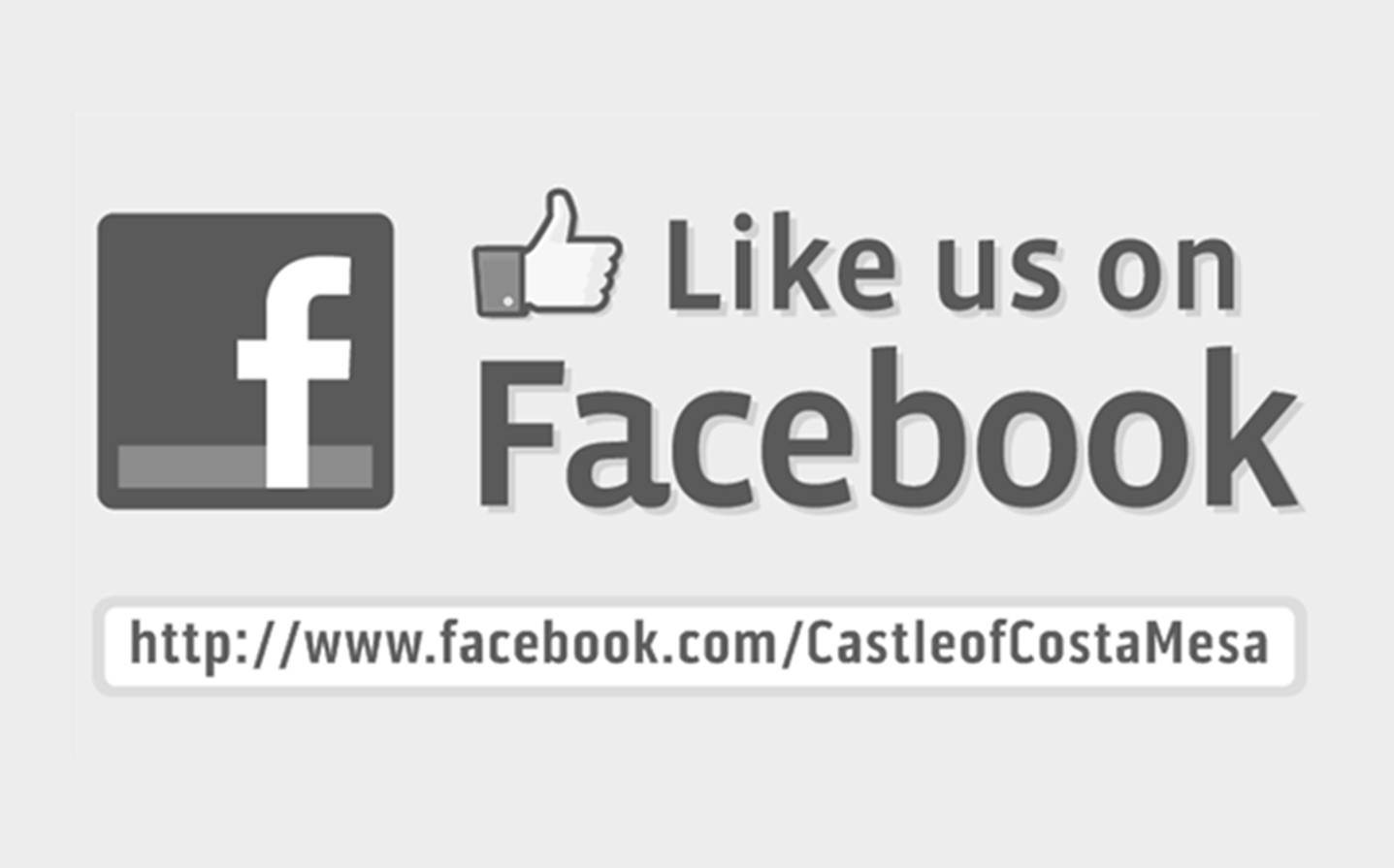 CastleofCostaMesa Etsy store
You may purchase our handmade dolls on Etsy. We take custom orders. Thank you for supporting handmade!