This giveaway ended on Monday, March 18, 2013. Congratulations! The Rafflecopter picked #270 Totoro. My little doll will be flying to his new home in San Salvador, El Salvador. Thank you everyone for participating and sharing!
May 12, 2013. Little Skyler at his new home in San Salvador with the sweetest children and puppy. Photo taken in their orchid garden! Thank you Totoro for sending this beautiful picture. It makes me so happy whenever I see it. Gotta love these cute children!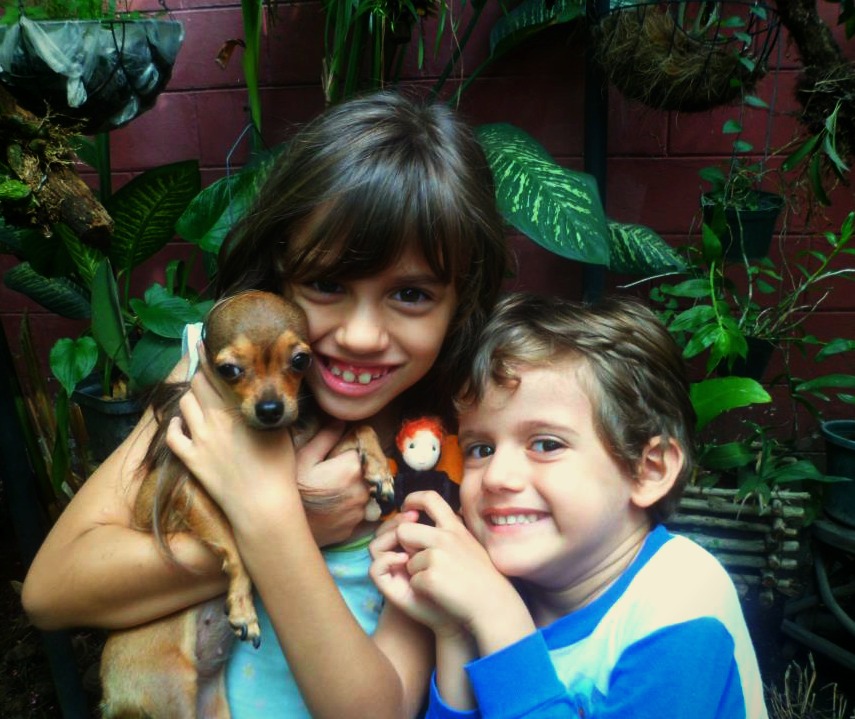 …
Spring 2013 Giveaway: "Handmade Doll Skyler the Caterpillar Child Who Wants More Than Anything Else to Grow Wings And Fly Like The Finches."

Handmade Caterpillar/Butterfly Doll Giveaway !!!
Skyler is a very special little caterpillar child that can grow his wings and turn into a butterfly!
Ever since the weather grew warmer, Skyler has been getting hungrier and hungrier by the day. He has been chomping on green leaves everywhere. "Oh! I crawl so slowly! How I wish I can fly like the finches, so I can nibble all the leaves in the garden in a day!"
By the end of the week, Skyler the caterpillar child grew very tired and sleepy. He crawled under a silk handkerchief and spun a chrysalis. He was so tired that he slept for many many days in there, dreaming of the birds and how free they are because they have wings that can carry them everywhere. As the birds chirp to welcome spring, Skyler emerged from his chrysalis and was very surprise to find that he too, has grown a new set of wings! Now he is a butterfly! Oh! How happy he is!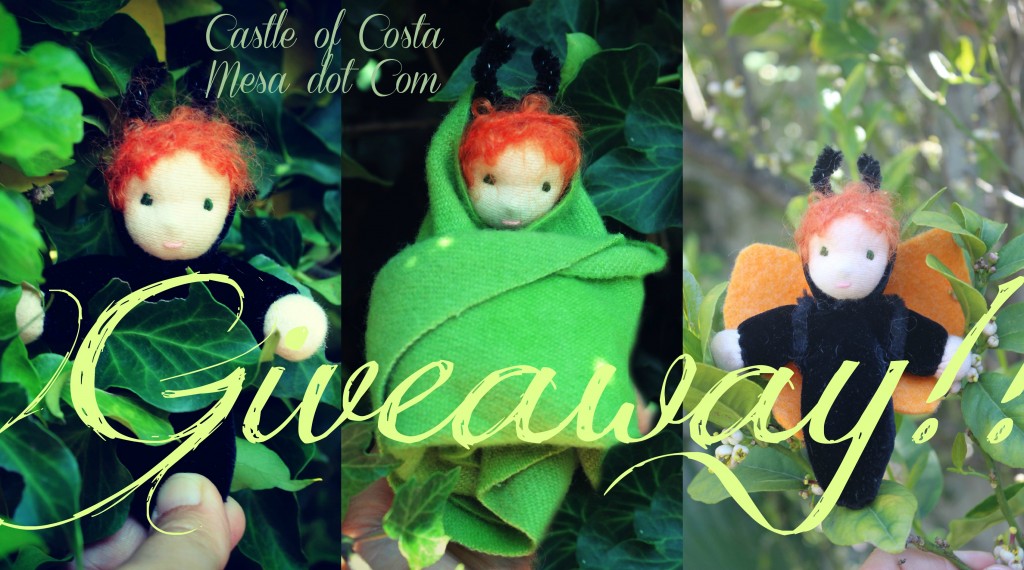 Skyler is 4.5 inches (about 11.3 cm) from the top of his head (base of antennae) to tip of his abdomen. When he is sad, his antennae droop forward. When he is happy, his antennae perk up happily.
Skyler will be perfect for your Waldorf Spring Seasons Nature Table Display. Small enough to hide in your hands to surprise a young child, the caterpillar child's soft velour suit makes it irresistible for a preschooler or kindergartener to grip. Removable wings are made of hand dyed wool felt. (To remove and to put on the wings, simply hold both hands to the back of the doll and slip the wings on or off). Lars will bring a wonderful surprise to the children as they watch him "nibble" leaves as a caterpillar over the days before spring, and then, voila, when the time is ripe, metamorphosize into a butterfly!
May this doll bring you and your child closer to the love of nature!
Be sure to "Like" CastleofCostaMesa.Com on Facebook page so you will be in the loop about my period Giveaways!
Enter the Rafflecopter Giveaway below and may the best of luck be with you!
Please Share this Handmade Giveaway
You may copy this picture below and post on your website and link it to:
CastleofCostaMesa.Com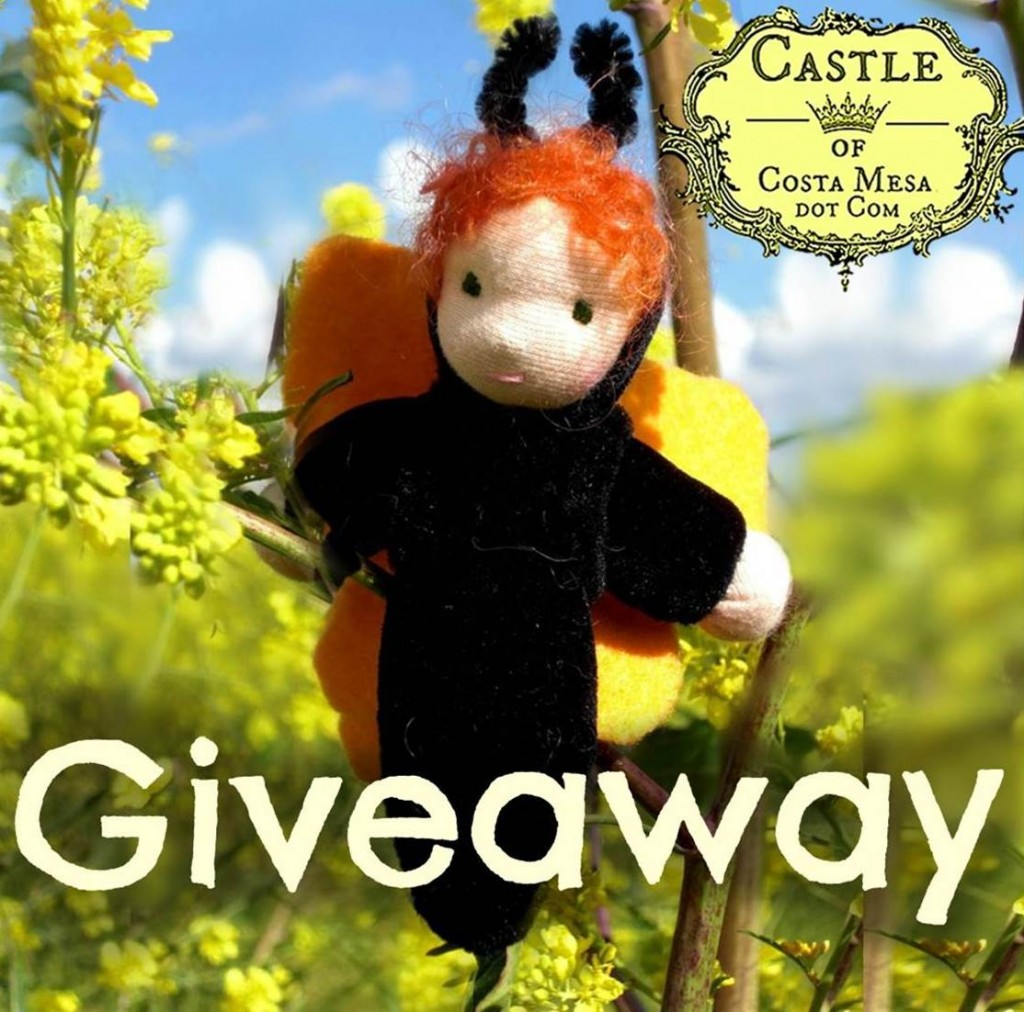 Please "Like" My Facebook Page So You Will Hear About My Future Handmade Doll Giveaways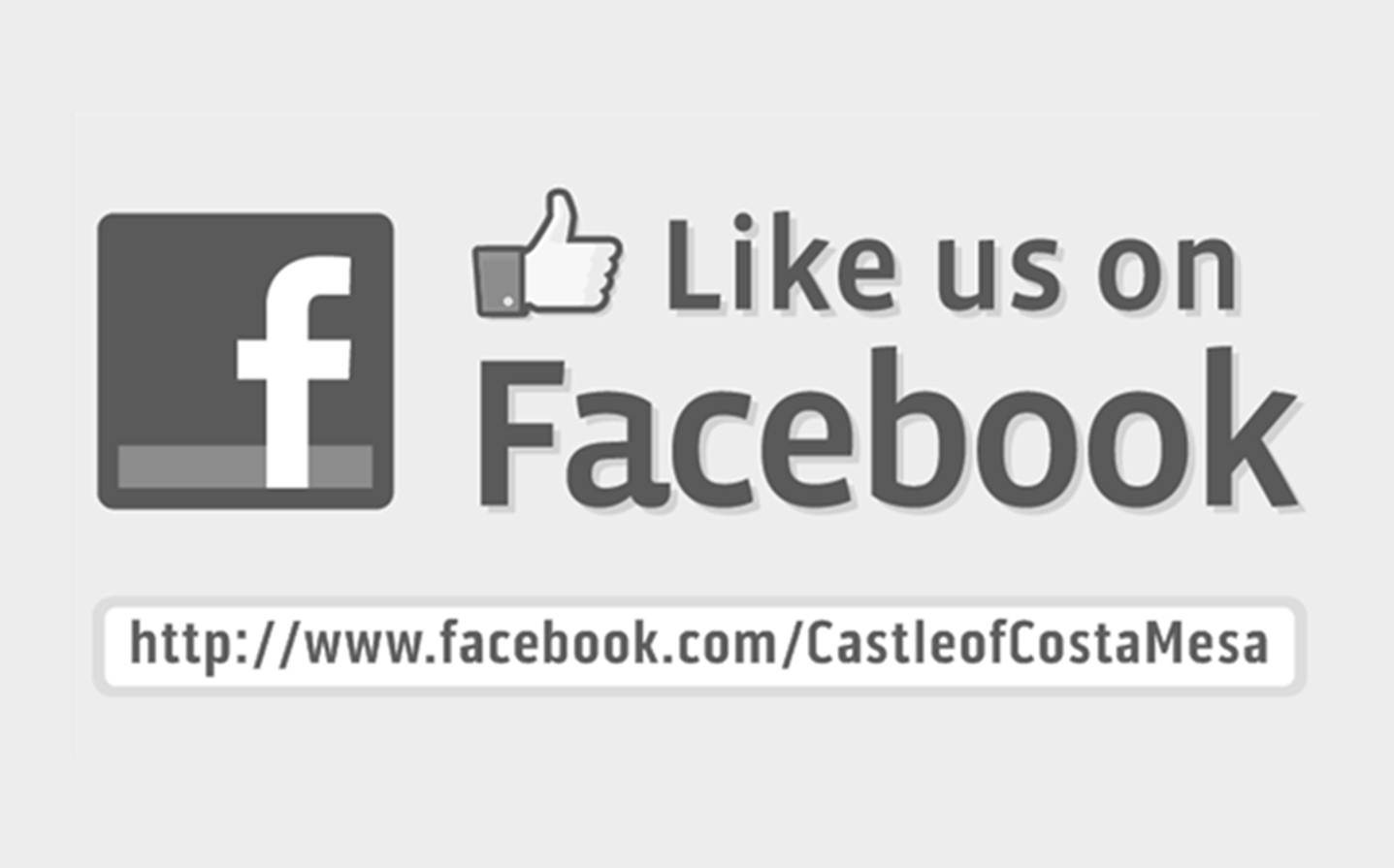 Be sure to tell all your friends to "Like" CastleofCostaMesa facebook page!  Thanks a ga-zillion! – Jzin
Support Our Waldorf School of Orange County !
Our School is having its 2013 Annual Gala + Auction (March 9, 2013). Many gorgeous handmade items are available to bid online to support our school. If you can buy raffle tickets to support us, it would be just lovely! Thank you with a cherry on the top!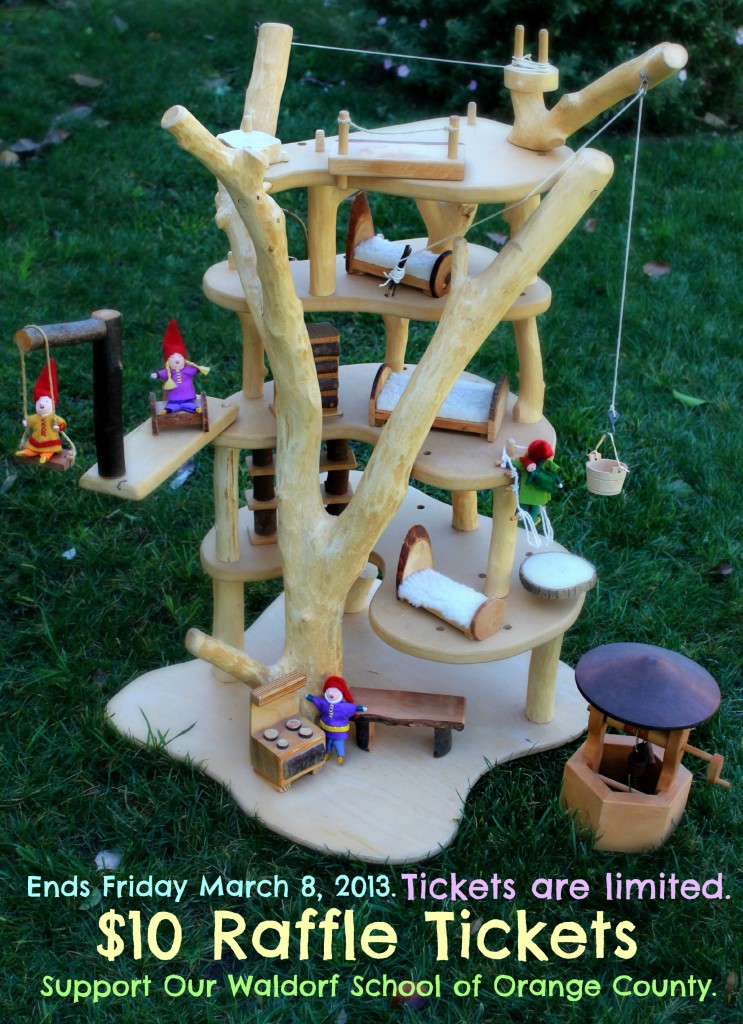 Buy Raffle tickets for our craft group's Enchanted Fairy Tale Woodland playscape: