This was my first attempt at making a mermaid doll. This was the season I fell in love with sequins!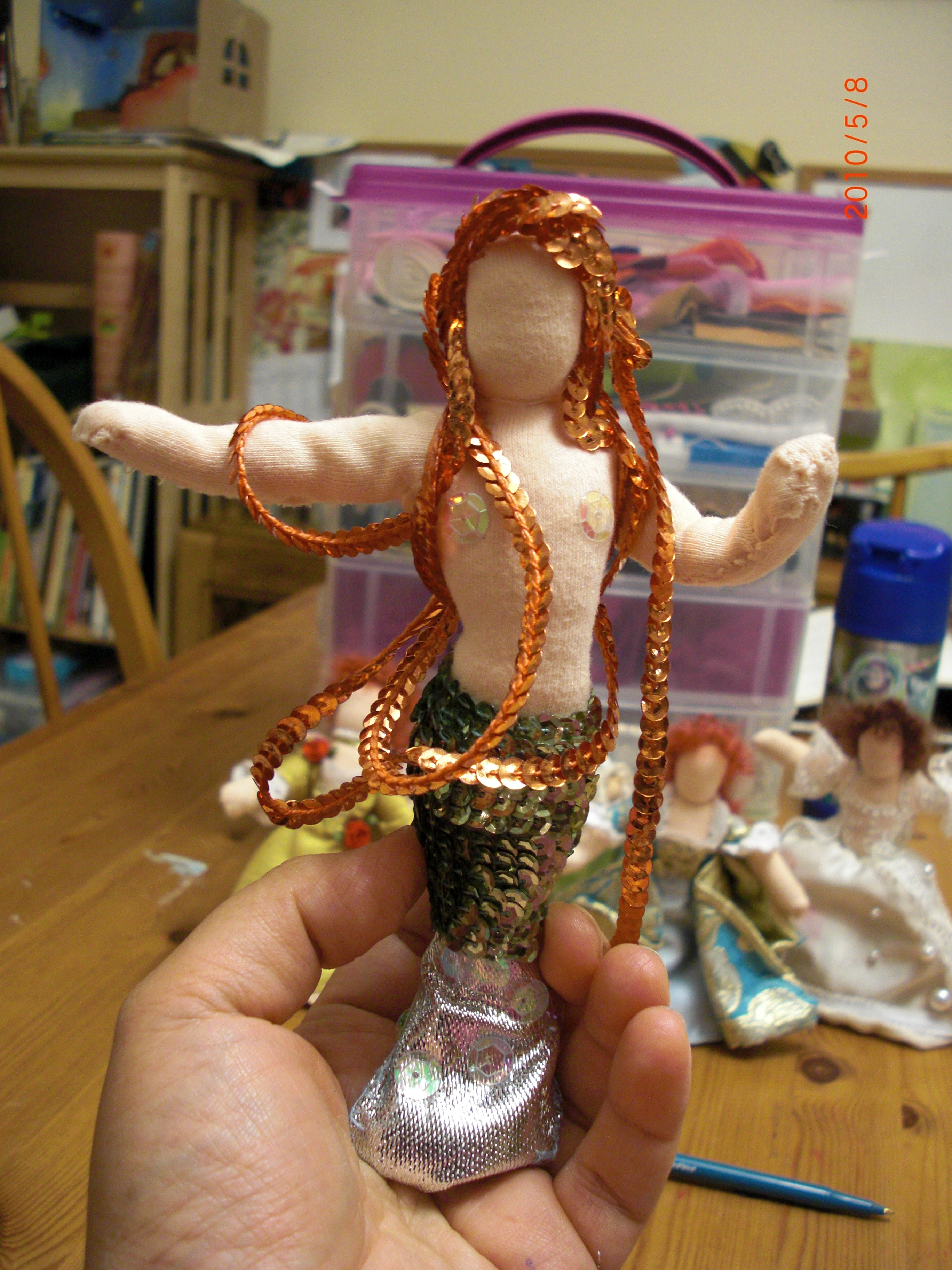 Penelope crafted until the return of Ulysses. I am crafting until my ship comes in …
Coils of slithery hair like the Medusa. Children have a tendency to tidy her hair up. Once, I got her back from a child with a yarn pony tail.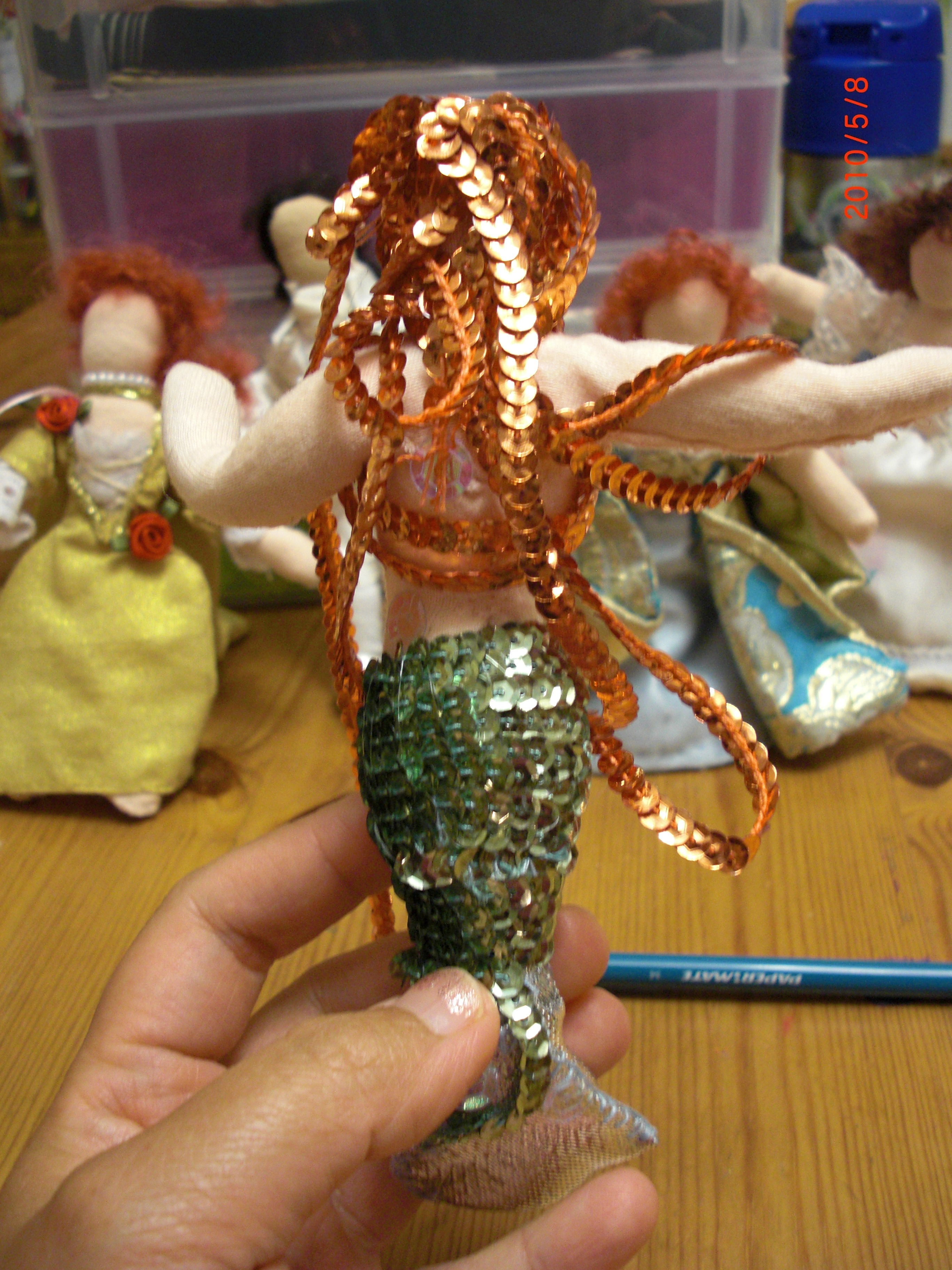 Group photo: Left to right: My first mermaid, Cinderella's step sister, Prince Charming, Cinderella's other step sister in blue and Cinderella topsy turvy doll (this side, she is in her ball gown/wedding dress) . The last doll (in white lace, 100% silk satin and pearls on the right) reverts to her tattered housemaid frock upon the flip of the hem of her skirt over her head.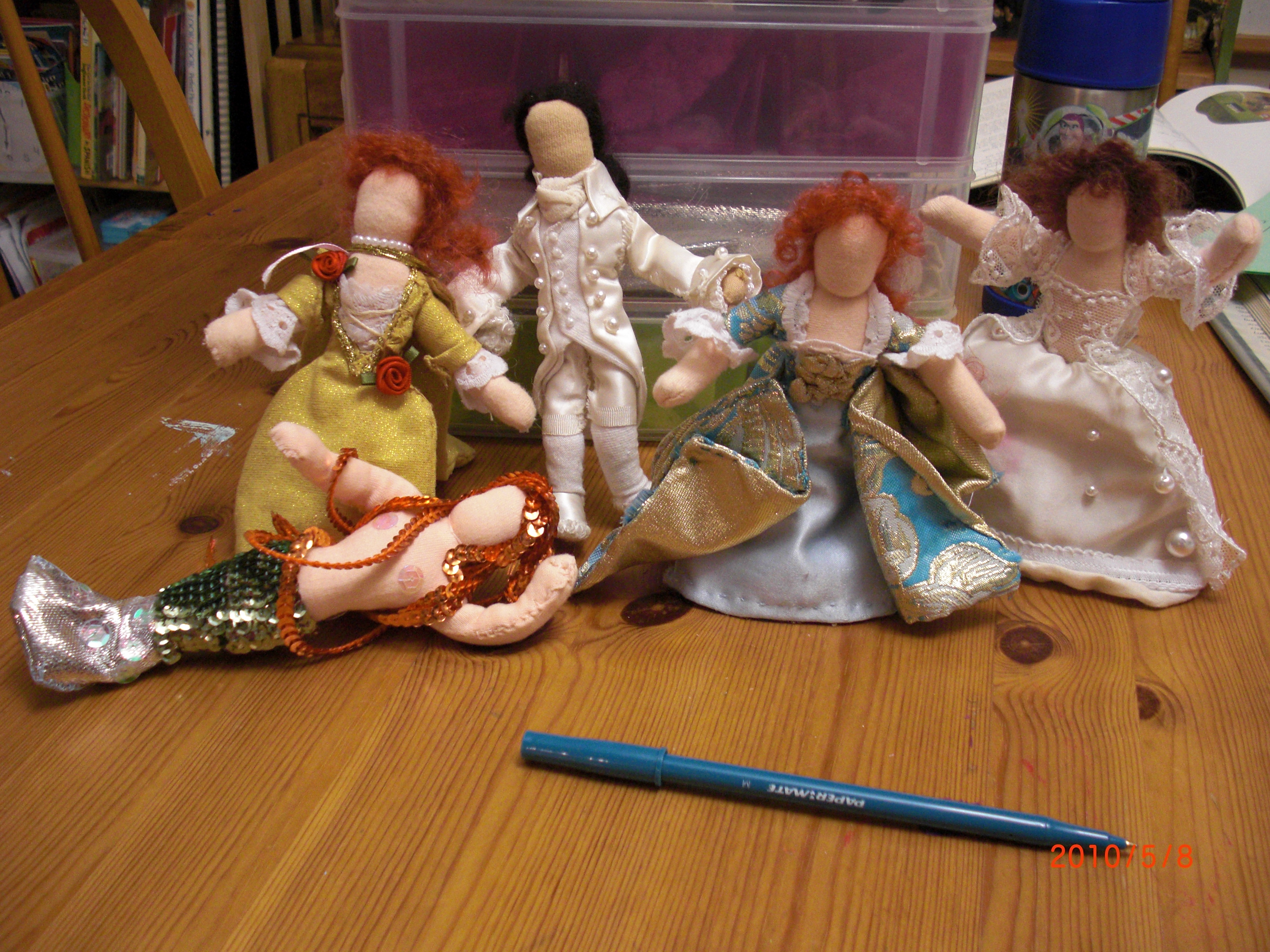 I do love sequins!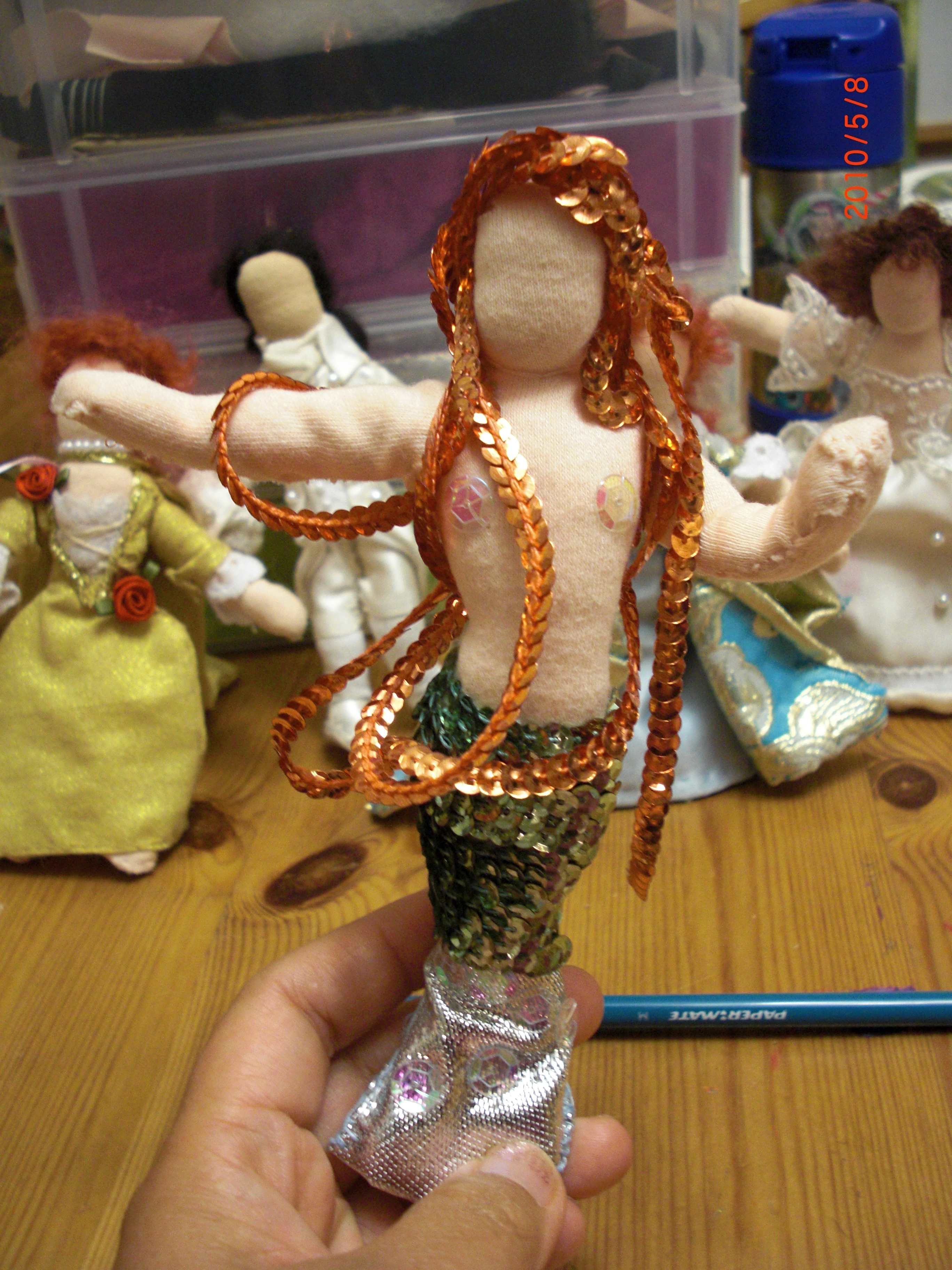 Waldorf Seasons Nature Table Dolls
Click on the square to view dolls for that season…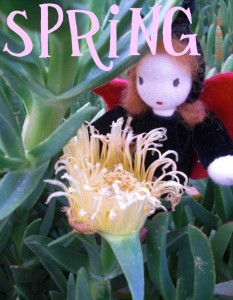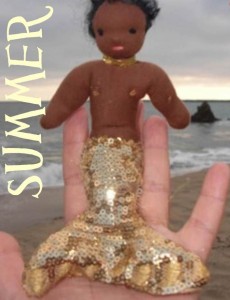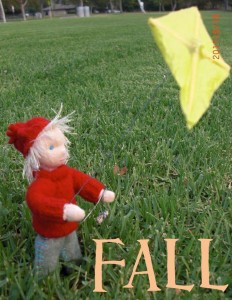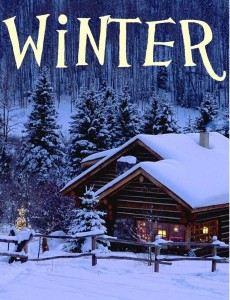 I do handmade doll giveaways periodically, so do check back in with this website!
I am giving away a handmade doll in Fall 2012. Please leave a comment below and suggest the doll(s) you will like to see on my giveaways. – Jzin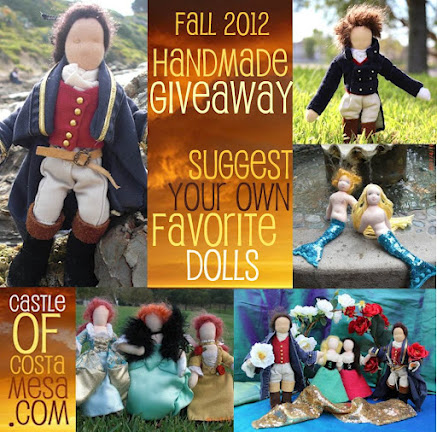 If you liked this page, please "Like" me on facebook! Thanks! – Jzin