"You Have Bewitched Me, Body and Soul, and I Love, I Love, I Love You. I Never Wish to be Parted from You from This Day On. "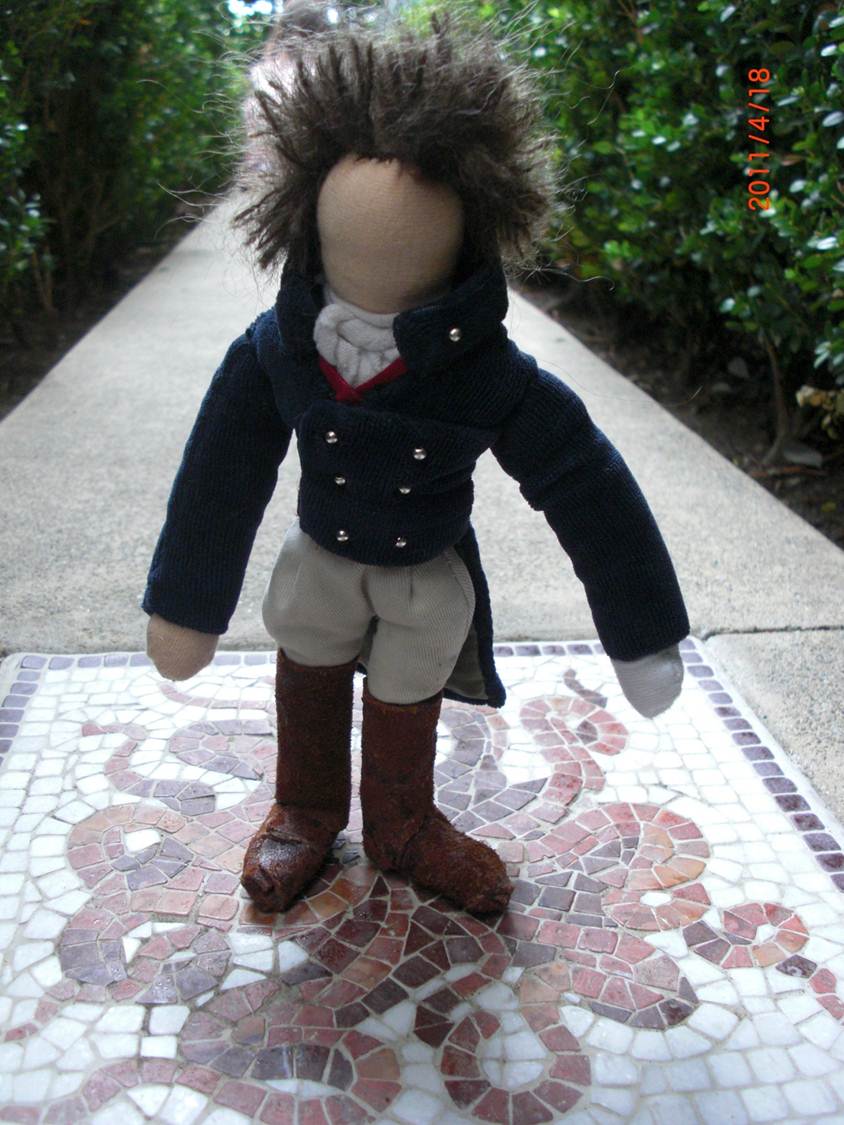 He's wealthy, aristocratic, gentlemanly, handsome,one of a kind and wears a cravat! Don't you just adore him!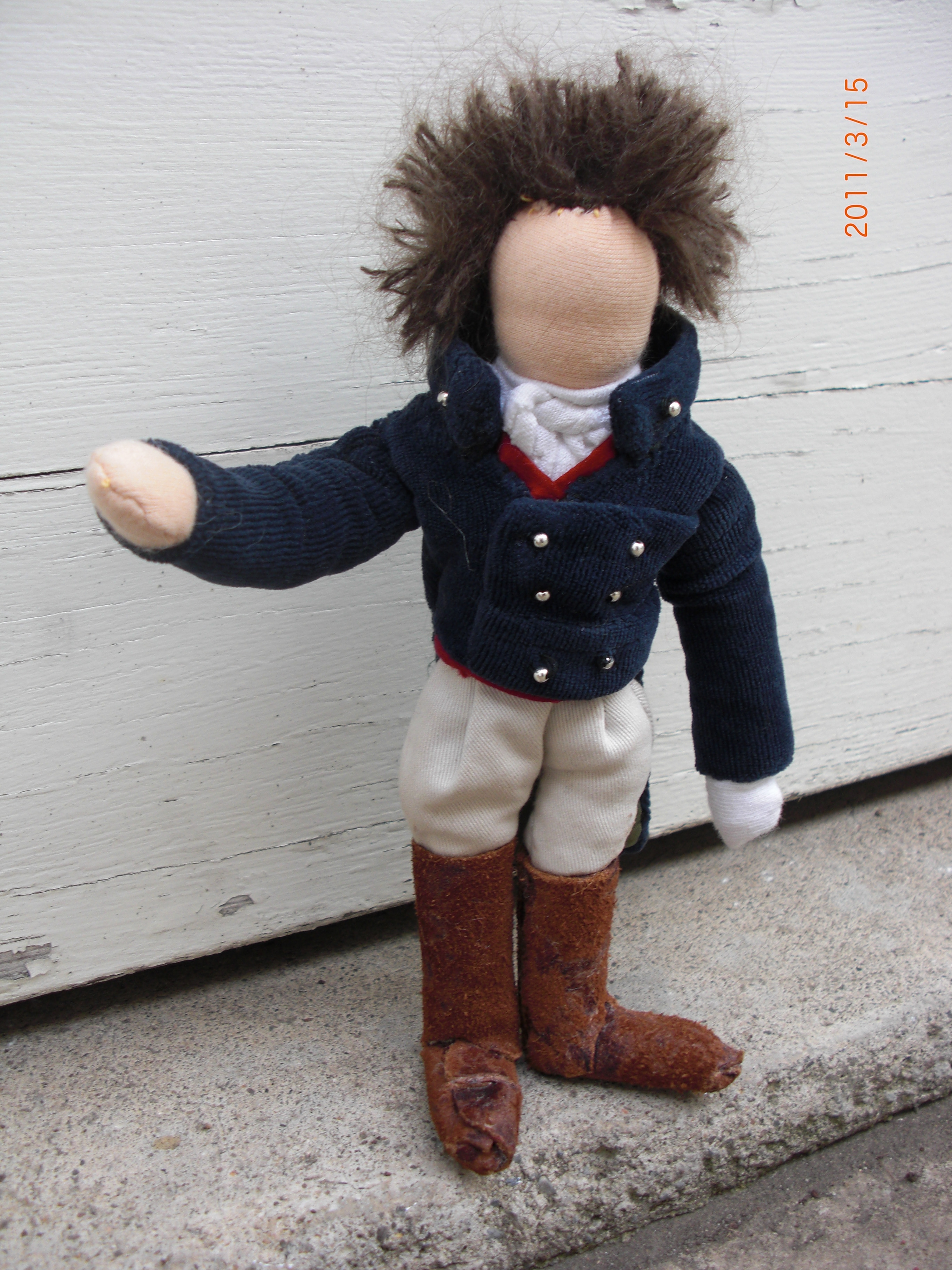 Moody and so portable. His coat is soft and his hair is gruff. His boots are less presentable from a night of traipsing across the moors of his estate at Pemberley. His arms, legs and torso are posable. He has ungloved his right hand, ready for some actions of consequence… possibly on the table top puppet scene, in the bedroom or outdoors.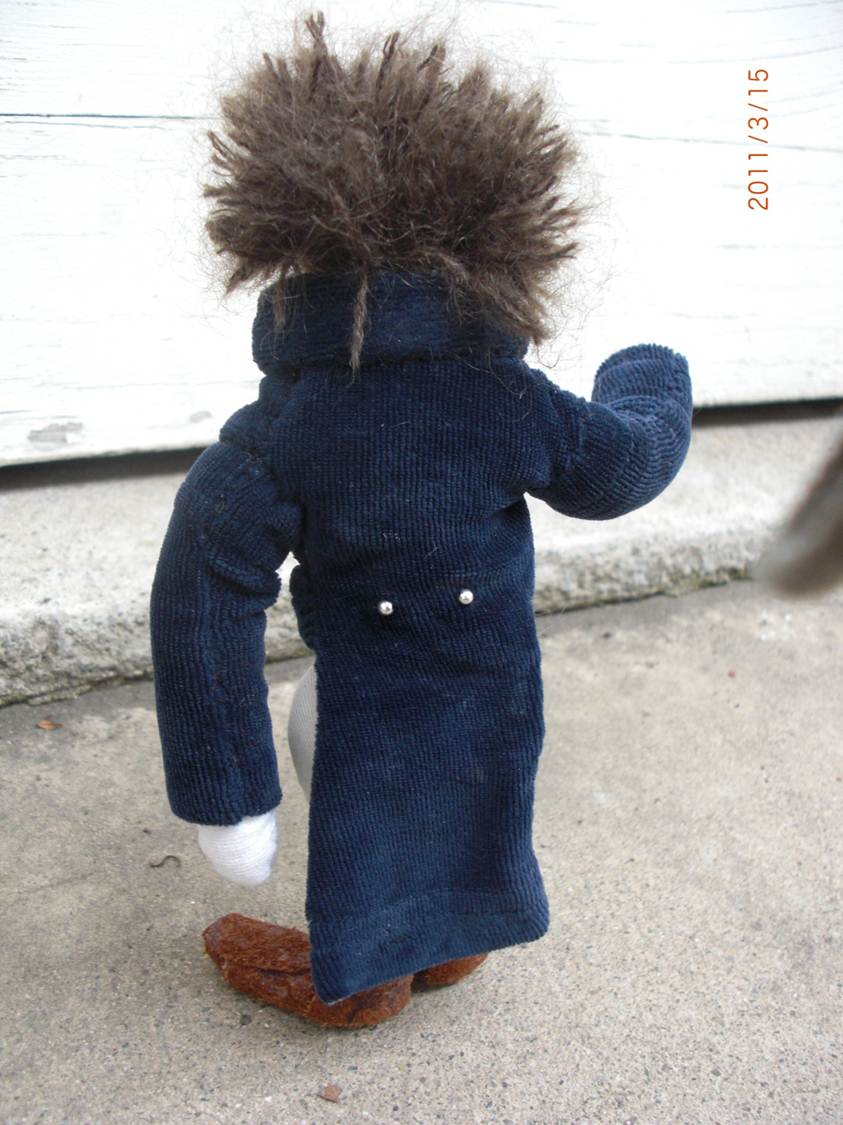 Mr. Darcy is about 8 inches (about 20 cm) tall and solid, just the right height to be manhandled with one clenched fist. Hand stitched with passionate love in a smoke free and pet free home, based on the traditional Waldorf style dolls, albeit a primitive way.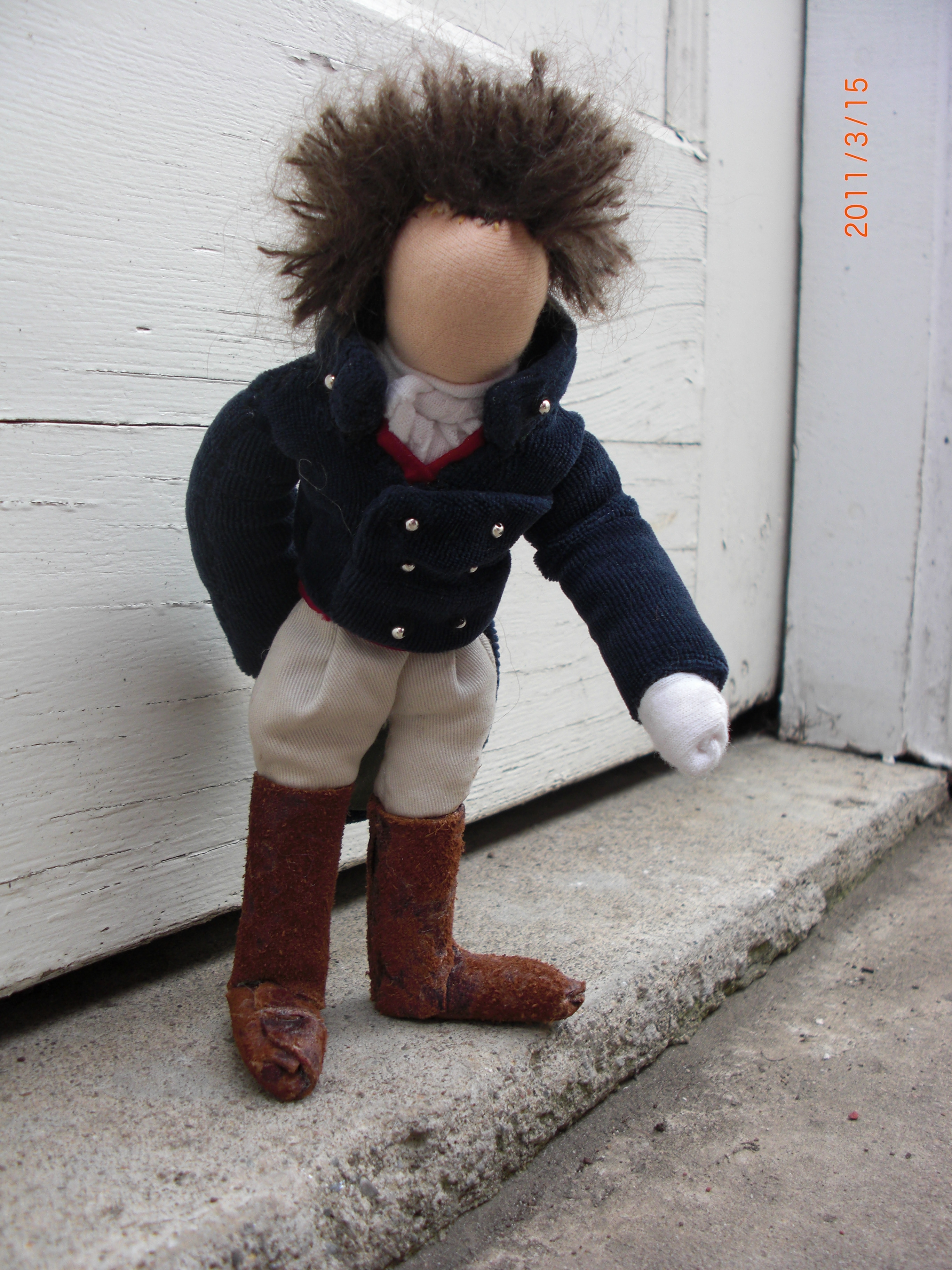 He is unique, in the dearth of boy dolls. If you have no daughters, give them to your sons, or for yourself.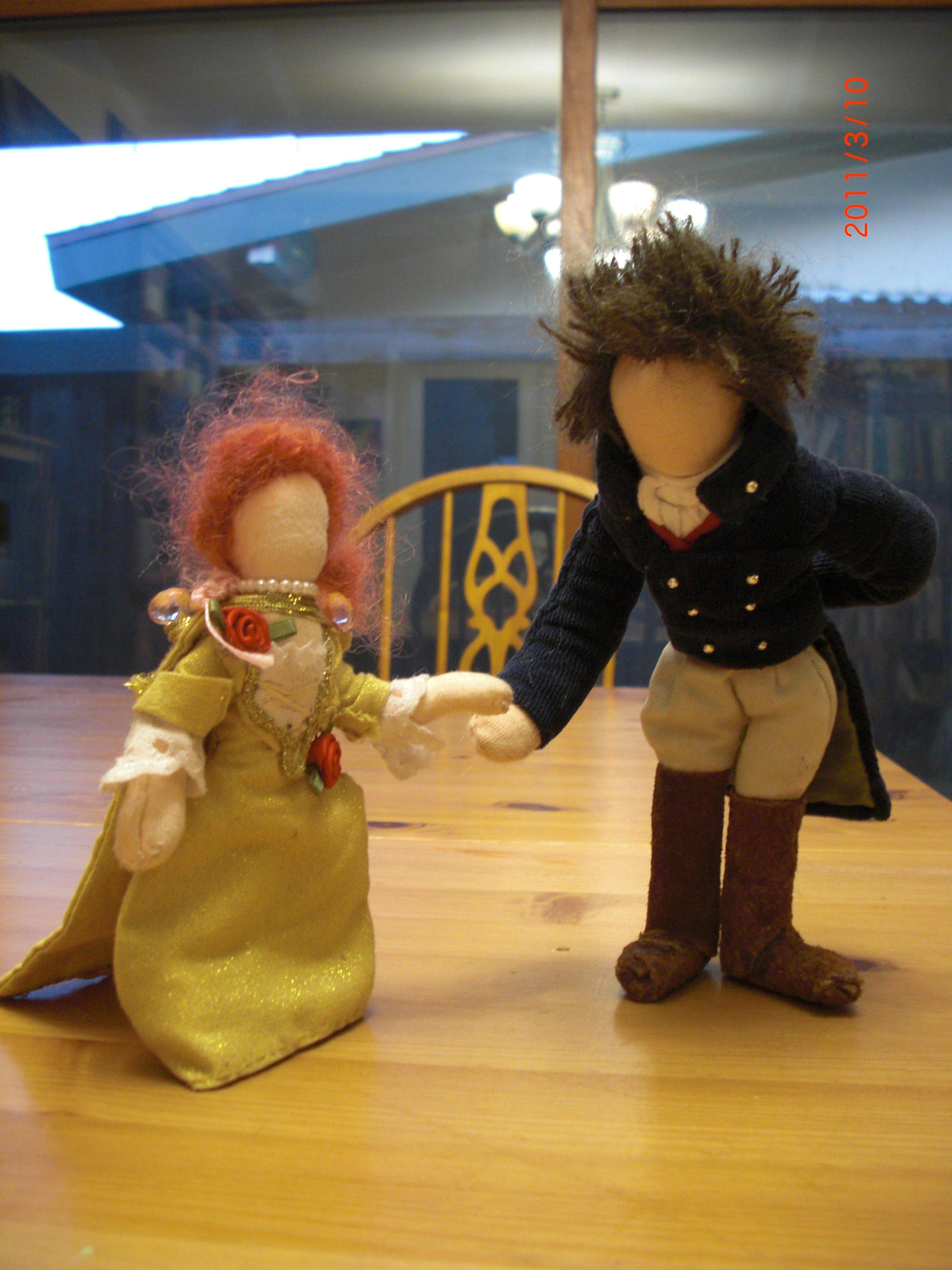 Perhaps he will bewitch you body and soul! Fitzwilliam Darcy is made to be loved!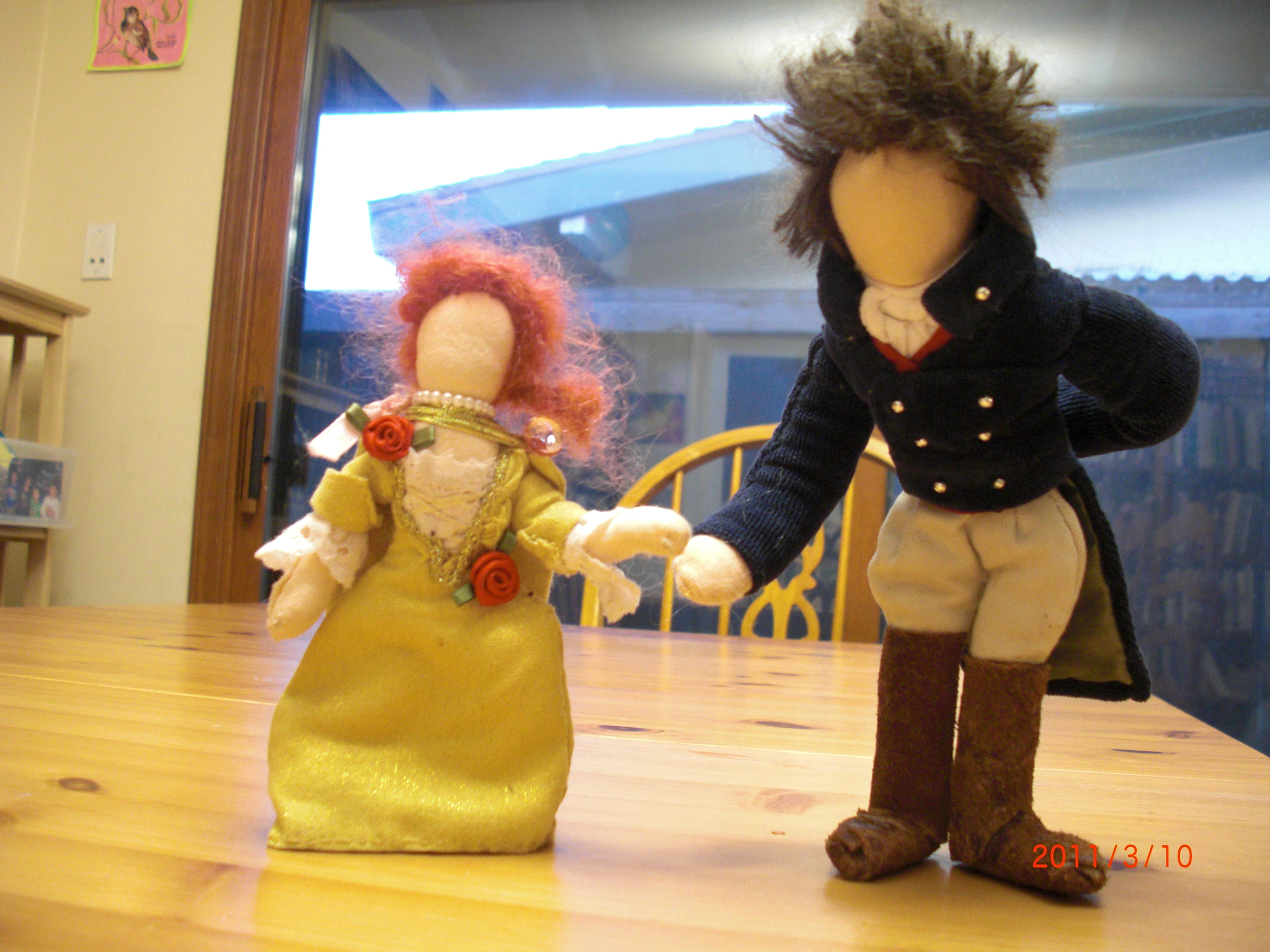 This is the first doll that I made with the handsome hedgehog hairstyle. I do love this hairstyle! (As spotted by the menfolk at my own home!)
Mr. Darcy leaves for the land of Colorado.
Mr. Darcy received news from a certain Senor Juan Del Tacos that his presence is requested in the land of Colorado.
Mr. Darcy brooding…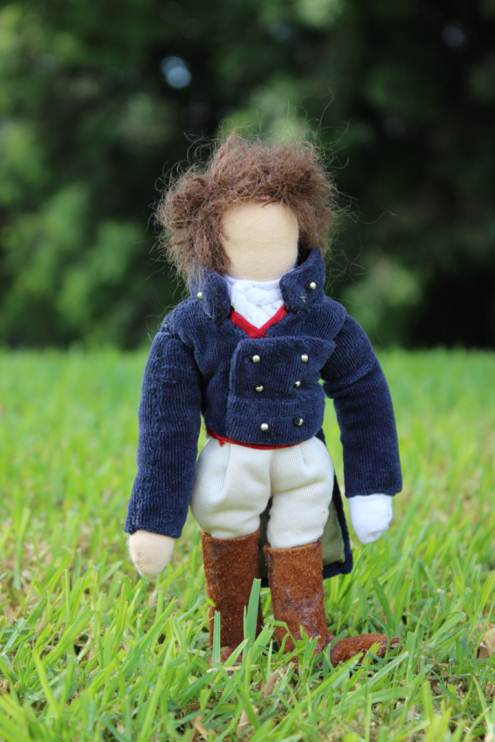 Ah! How I love my home here! How am I going to tell my friends?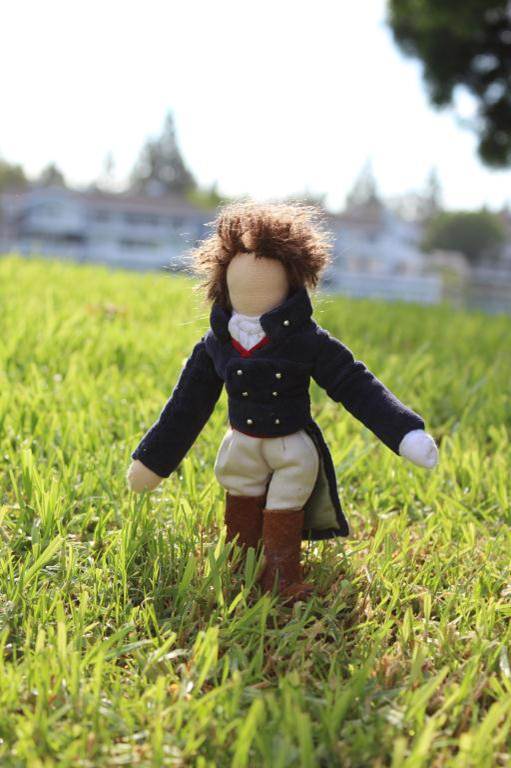 He pauses…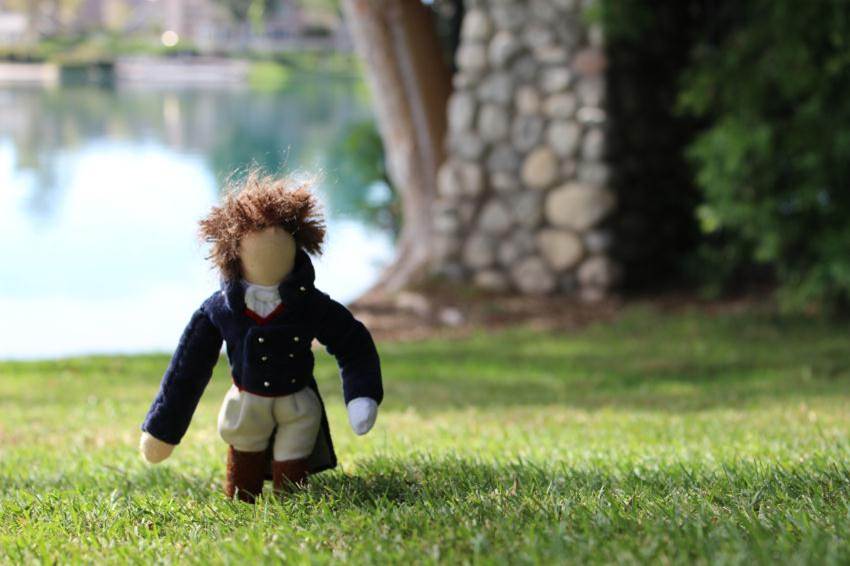 Oh! What a surprise! His friends had gathered to wish him well for his journey!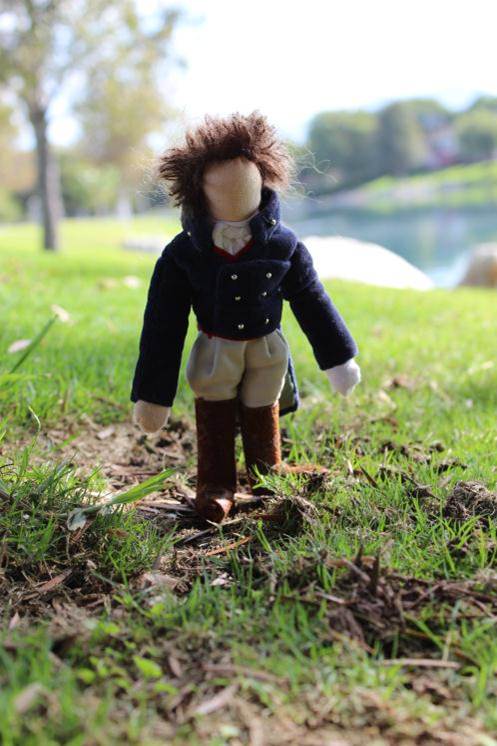 He is so happy to see his dear friends before his departure.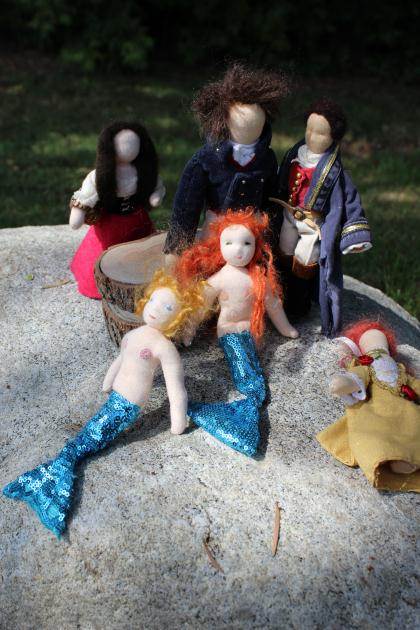 Parting is such sweet sorrow.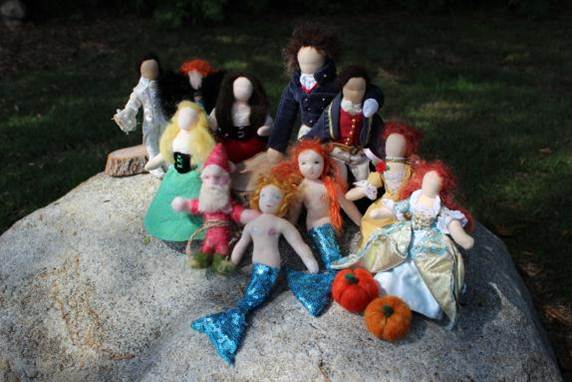 Good bye Mr. Darcy! We will miss you dearly. (Especially the mermaids of Costa Mesa.)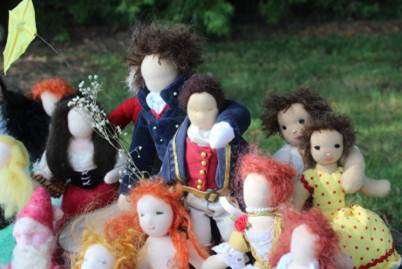 "Lizzy Bennet is not the only one with a broken heart" sighs a mermaid.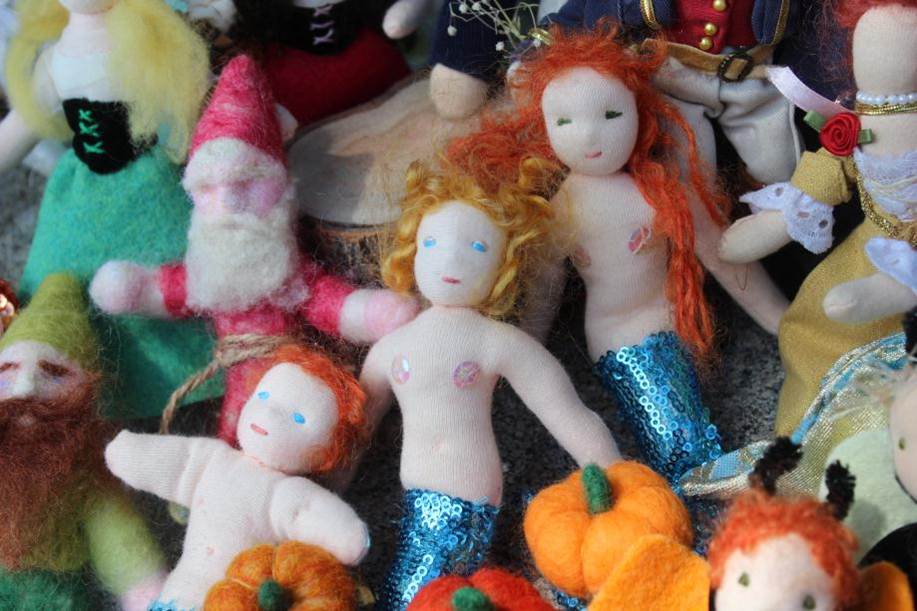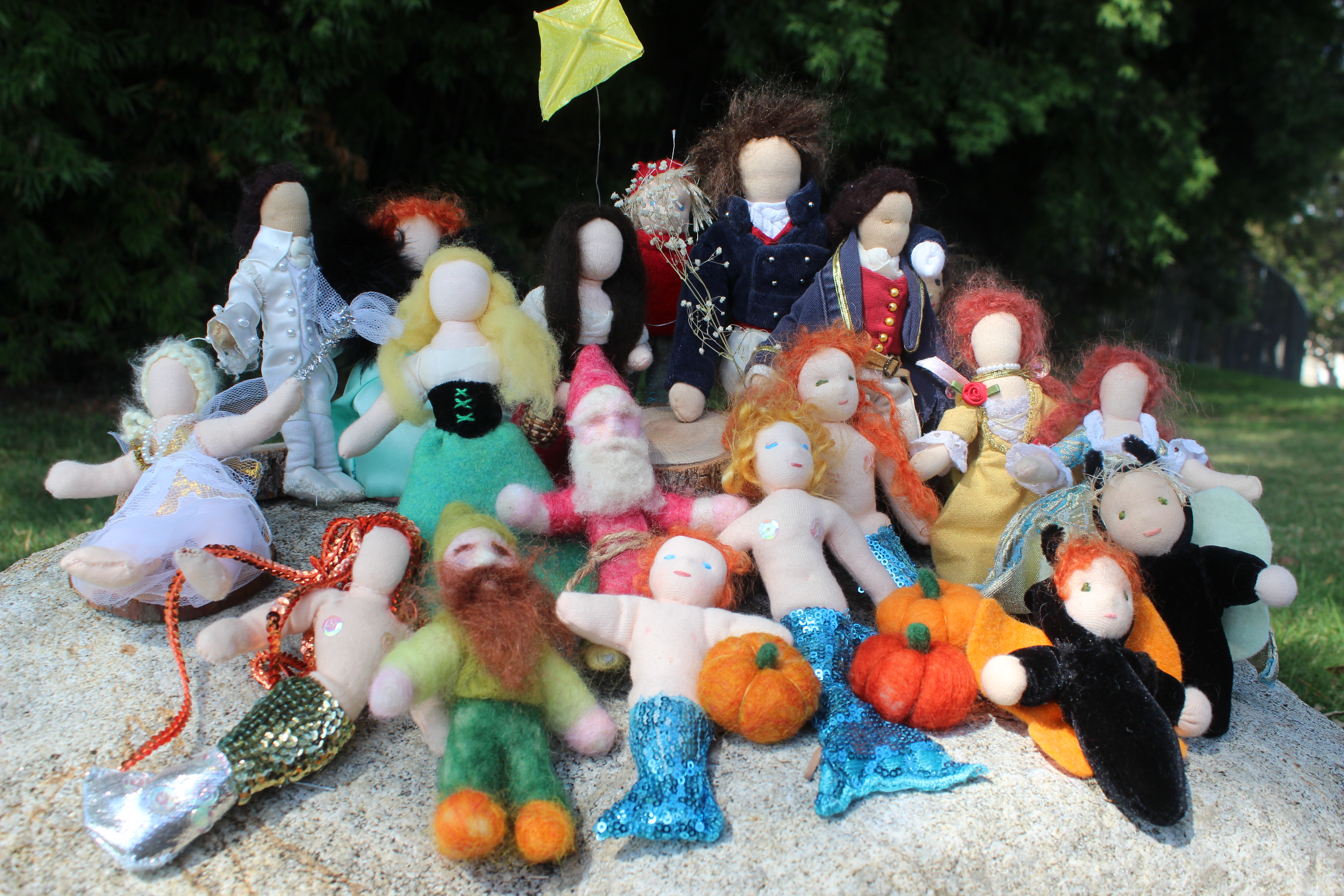 Do stay in touch Mr. Darcy, when you are gone!