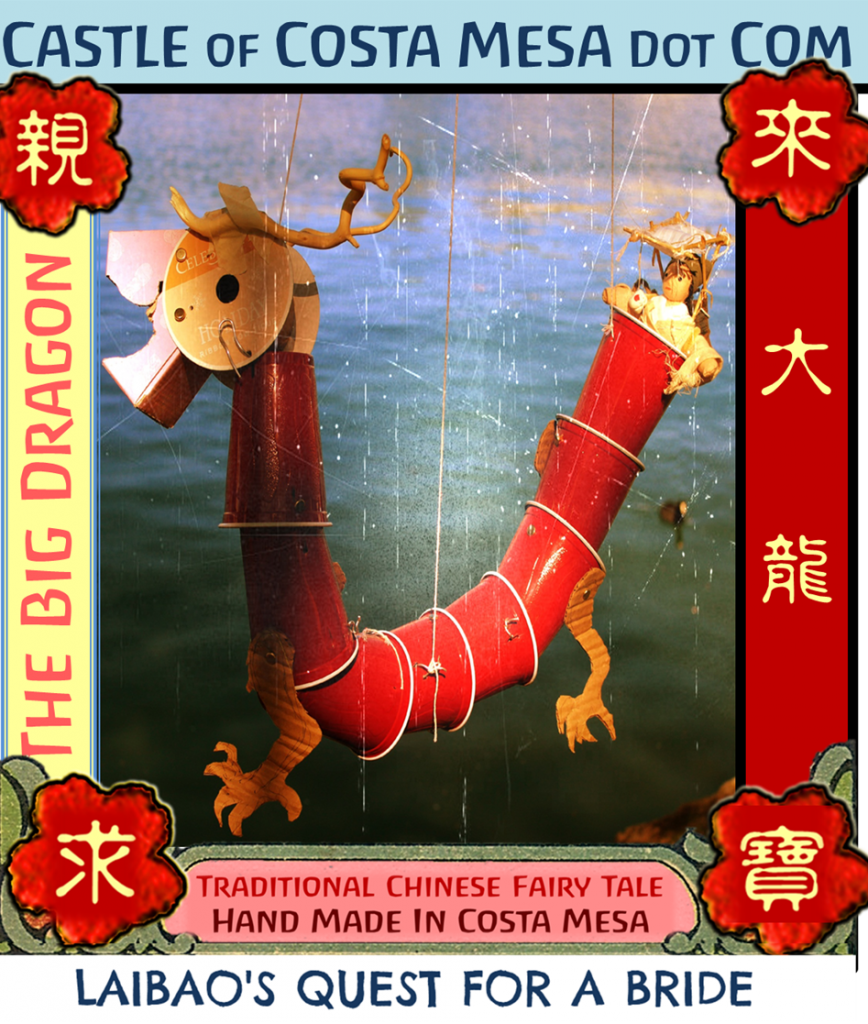 The big dragon 大龍 lived in a deep river. He longed to leave his watery home and rise up to heaven, to live there as a magical dragon. However, his time had hot yet come.
Go directly to our homemade Fairy Tale Puppet Show Laibao's Quest for A Bride. Read Laibao's Quest for a Bride in Traditional Chinese with zhuyin fuhao notations.
The Making of Mr. Dragon
November 1, 2012. Thursday Morning.
Our Fairy Tale Puppet Show was due on November 5, 2012. Yet many, many characters and scenes were not made yet! This morning, I made the dragon 大龍 out of sheer desperation and red plastic picnic cups!
Nunu did not have school that morning due to in-service day at her school. So she crafted alongside with me…

Necessity is the mother of invention
We were out of time. If I could buy a dragon marionette, I would but I had only one morning to procure it. Thus, we rushed to the local grocery stores praying that they have red plastic cups, not blue, and came home with our loot and started making a marionette dragon out of desperation!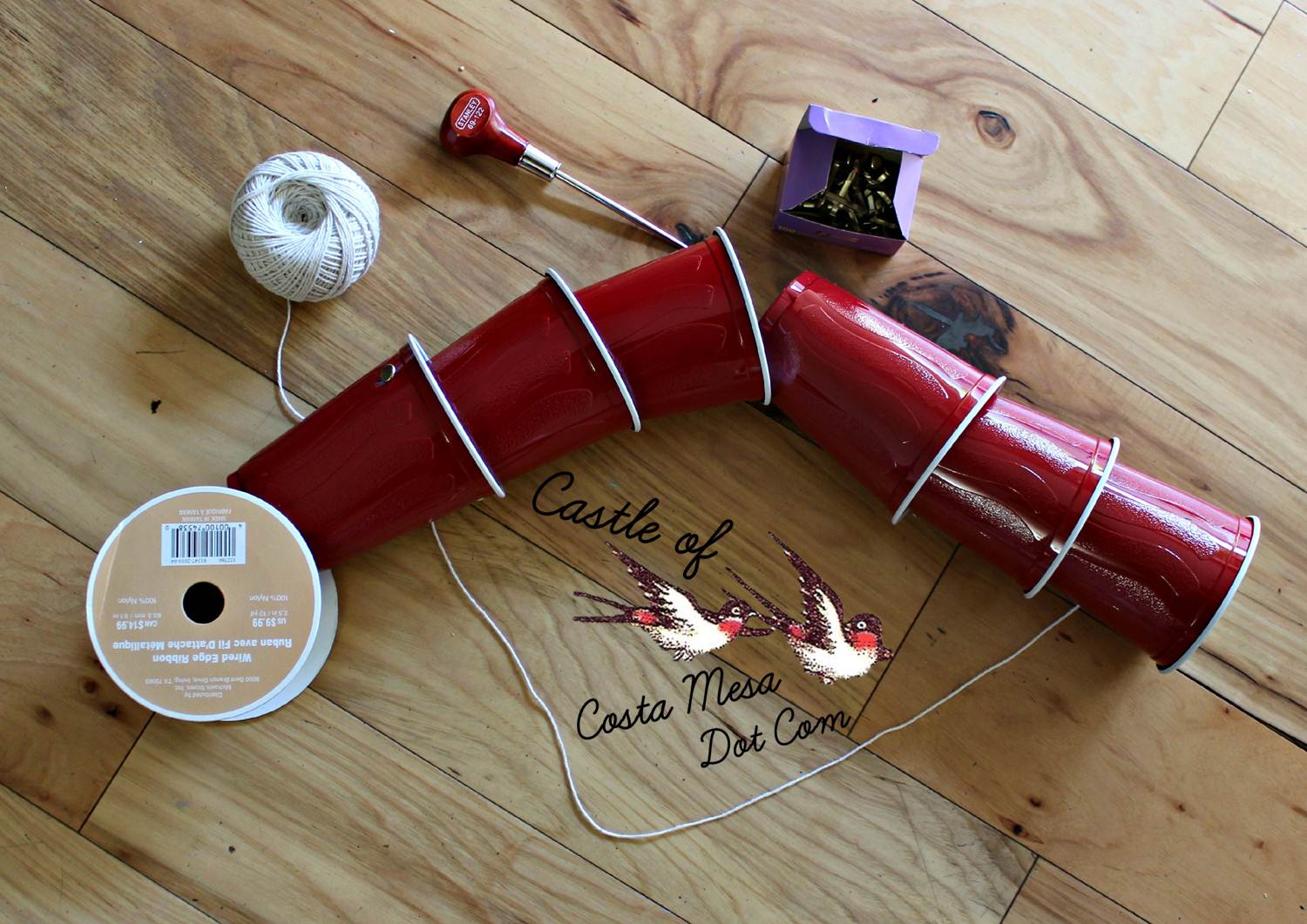 I used a cuboid cardboard box for the dragon's snout. I marked the mouth line, then made a hole with an awl and cut the box in half along the line.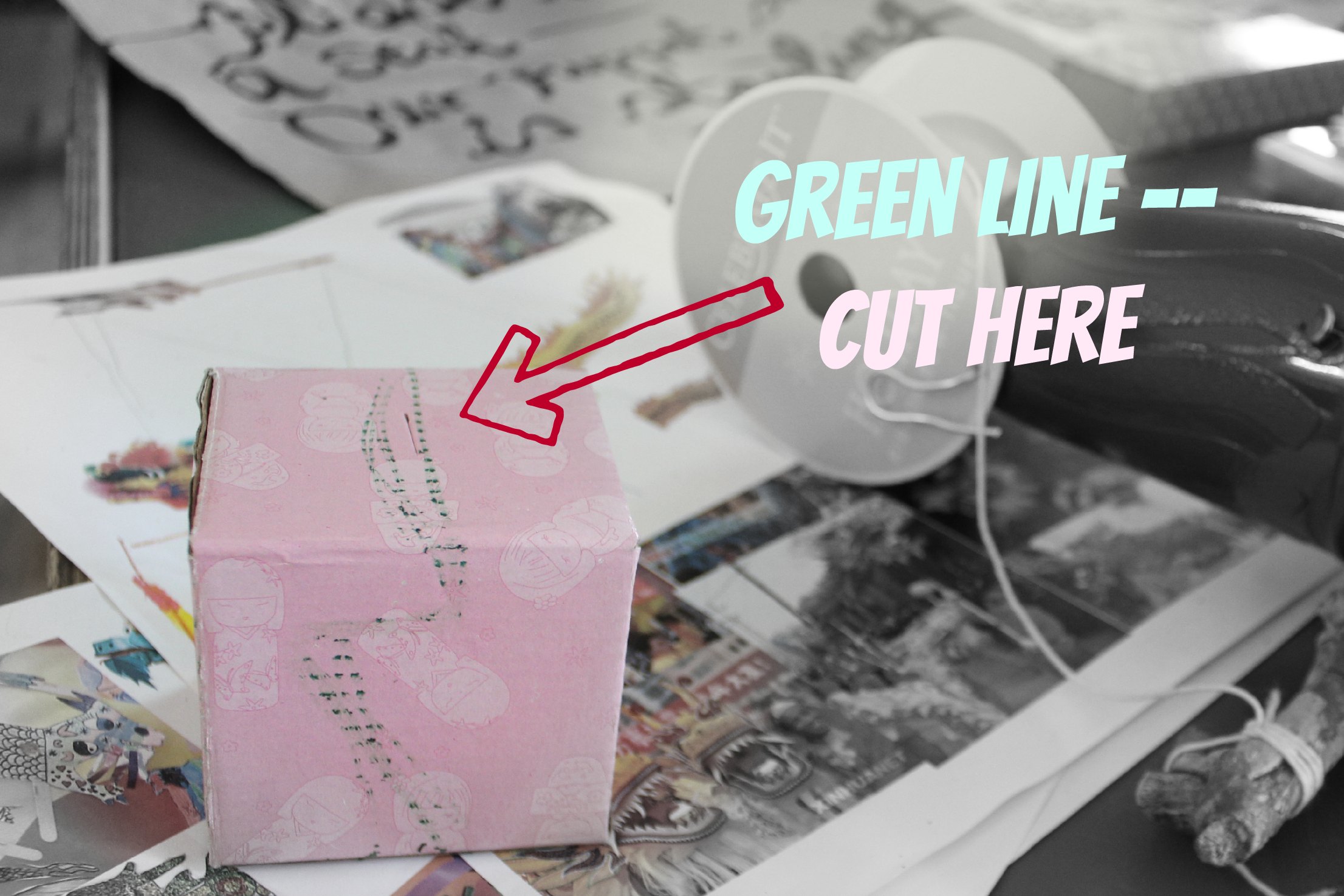 Inspirations
Anatomy of This Mythical Creature
Voila! Done! Alena came by and saw it and told me to stop. I was about to sew on scales, breads, horns, belly, thingamajics of a chinese dragon. After a while, I agree, it is best to leave the dragon in this primitive shape, so the children will see the mechanics of its movements and how it was made. Ok! Done!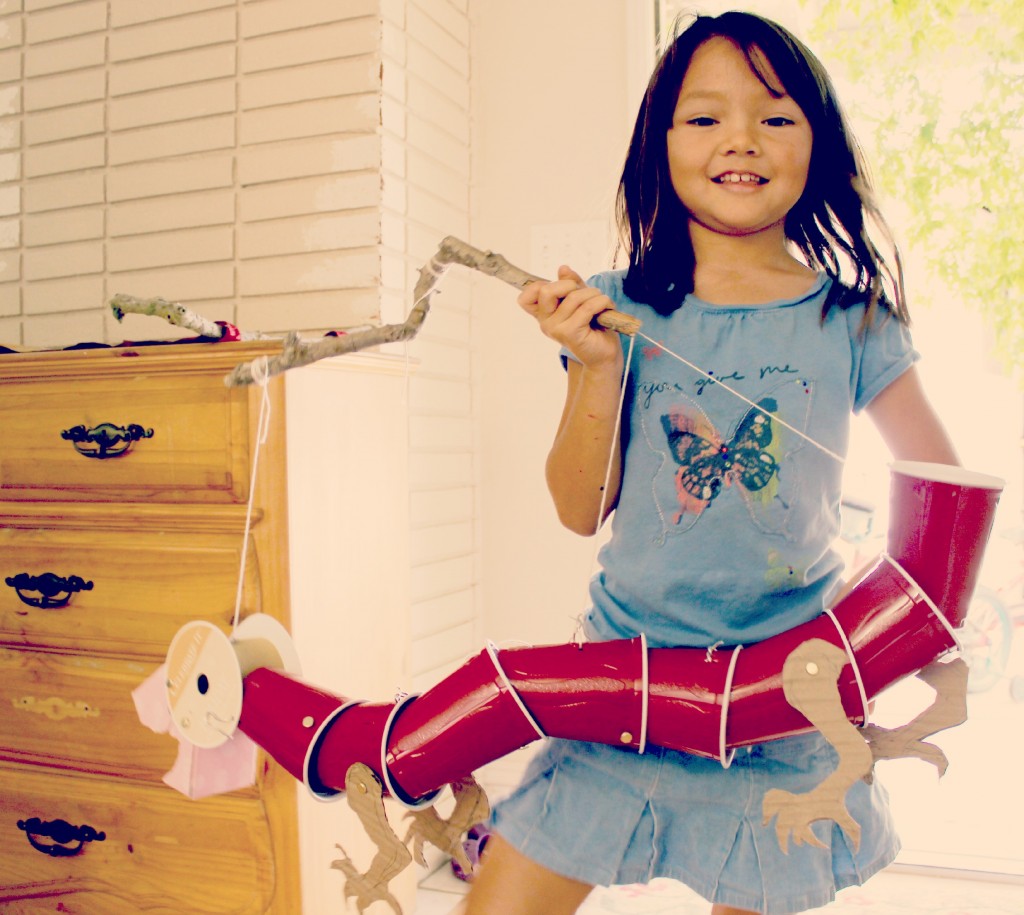 Nunu, age 7, displaying my first handmade chinese dragon marionette. Made in one morning.
Now click here to see our Chinese Fairy Tale Puppet Show, performed on November 5, 2012 for Nunu and Jadyn's 8th birthday!