Wednesday morning crafting. September 5, 2012
Rachel and Christine have organized a lovely craft group on Wednesday mornings!
Today Christine showed us how to felt gnomes with colorful wool rovings.
To see the gallery of our past craft get together, click here.
Soon we have a handful of gnomes…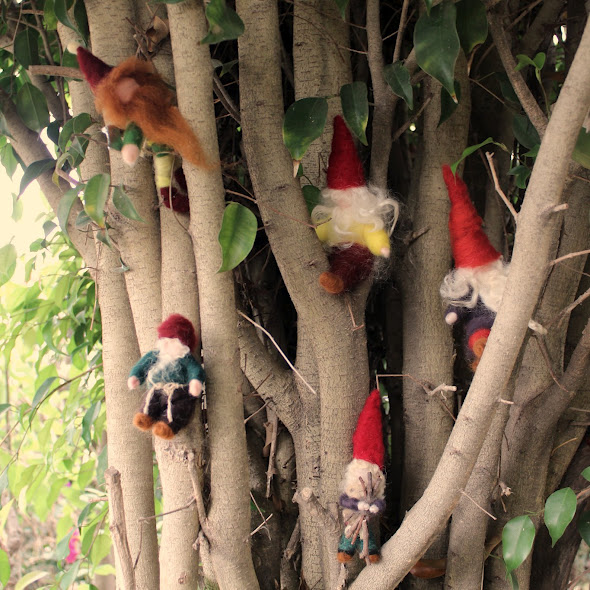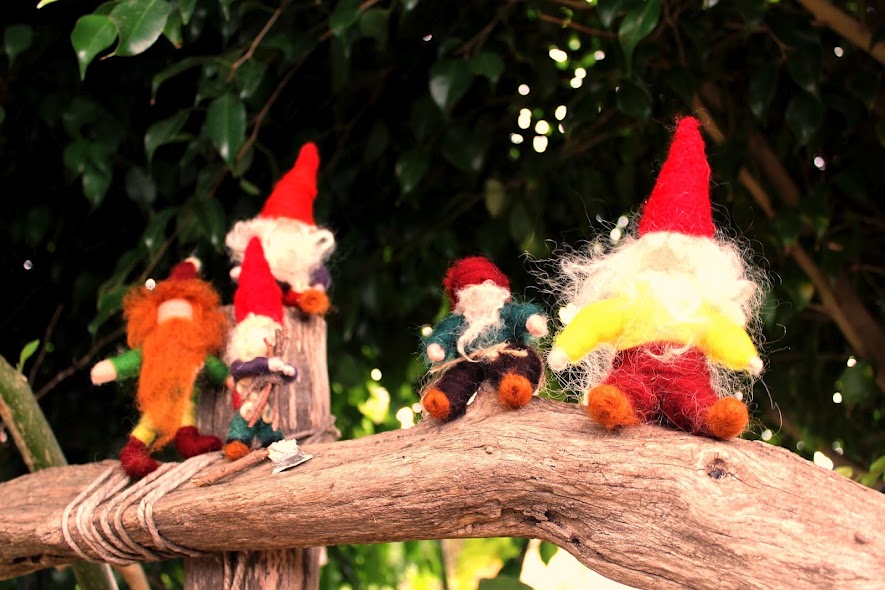 More handmade gnomes!
Gnomes sliding down the branches with glee!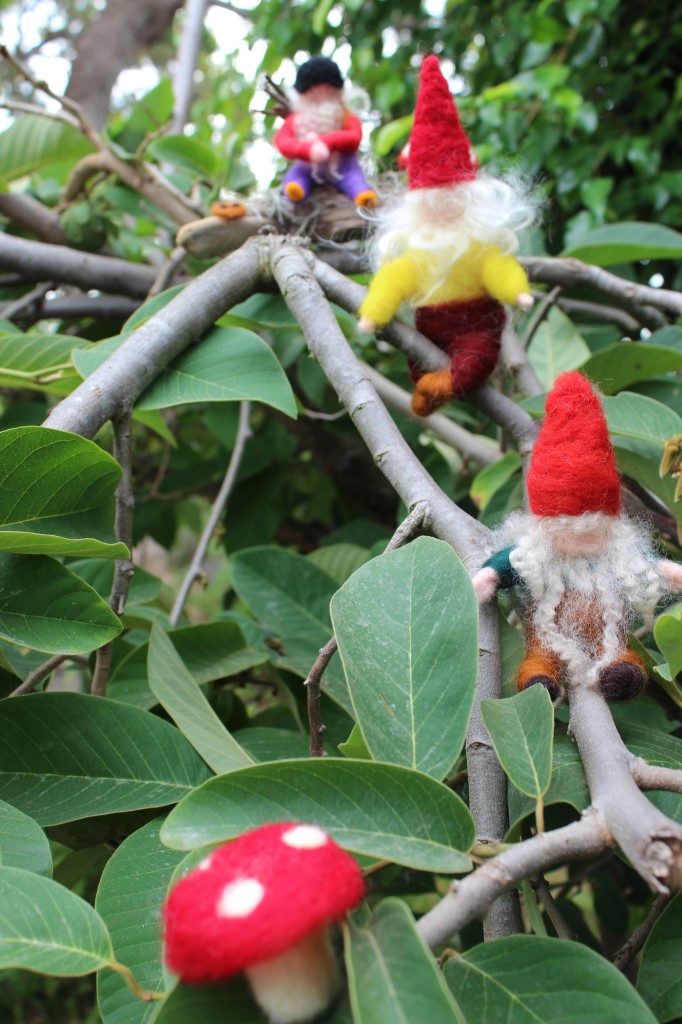 A sweet little guy…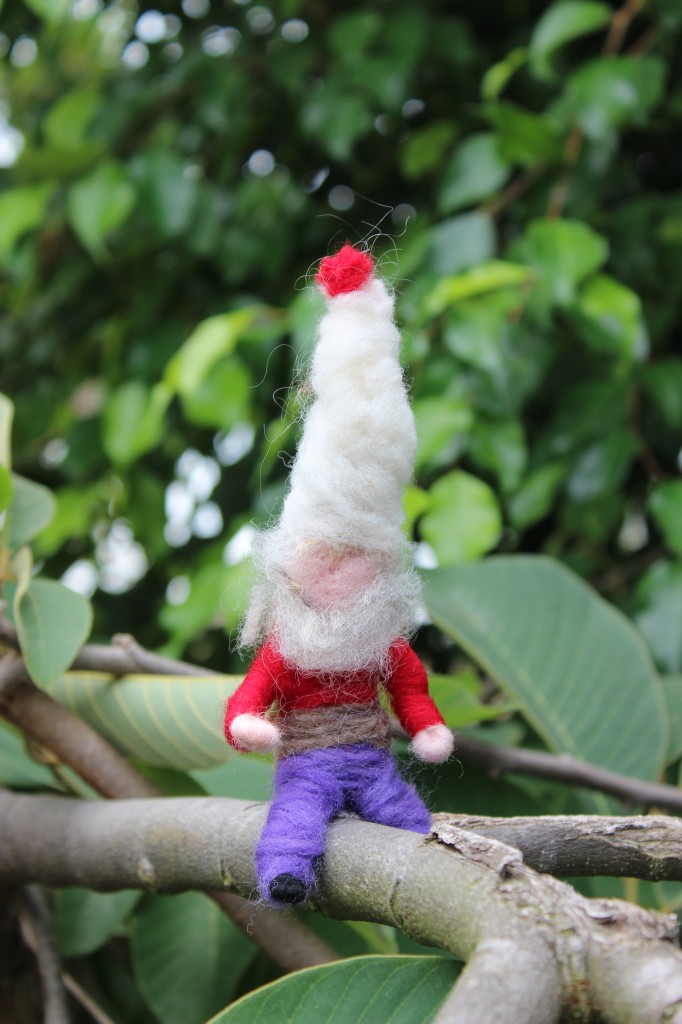 Sonia's gnome with Kimmy's mouse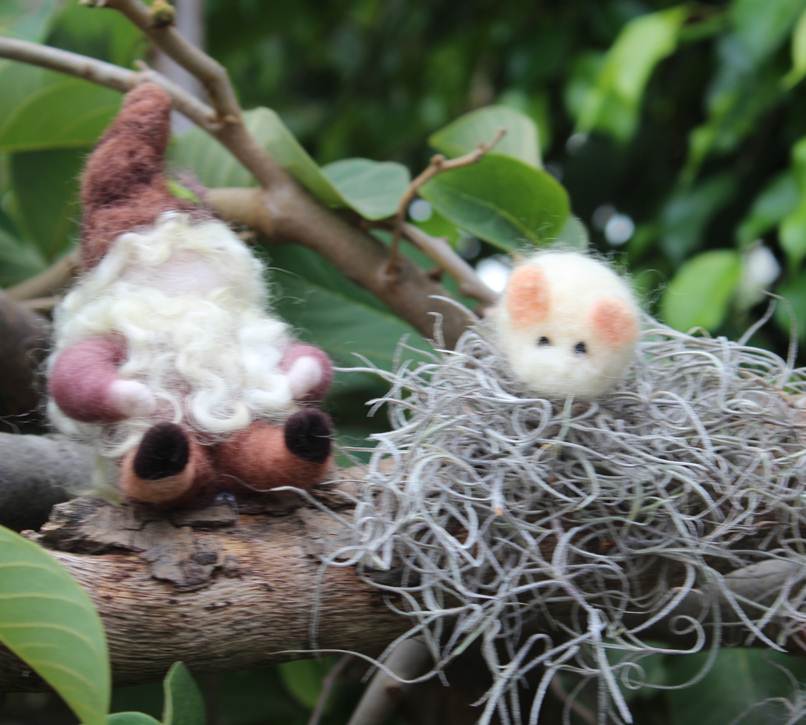 The noisy gnome community outside of our Company of Angels store…
Every gnome's indispensable little axe for cutting firewood…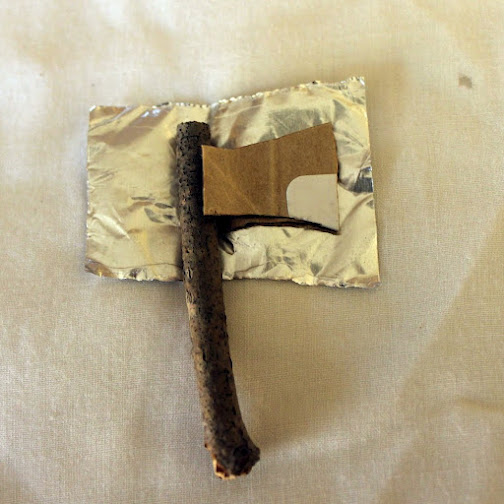 Julie's little gnome with his firewood.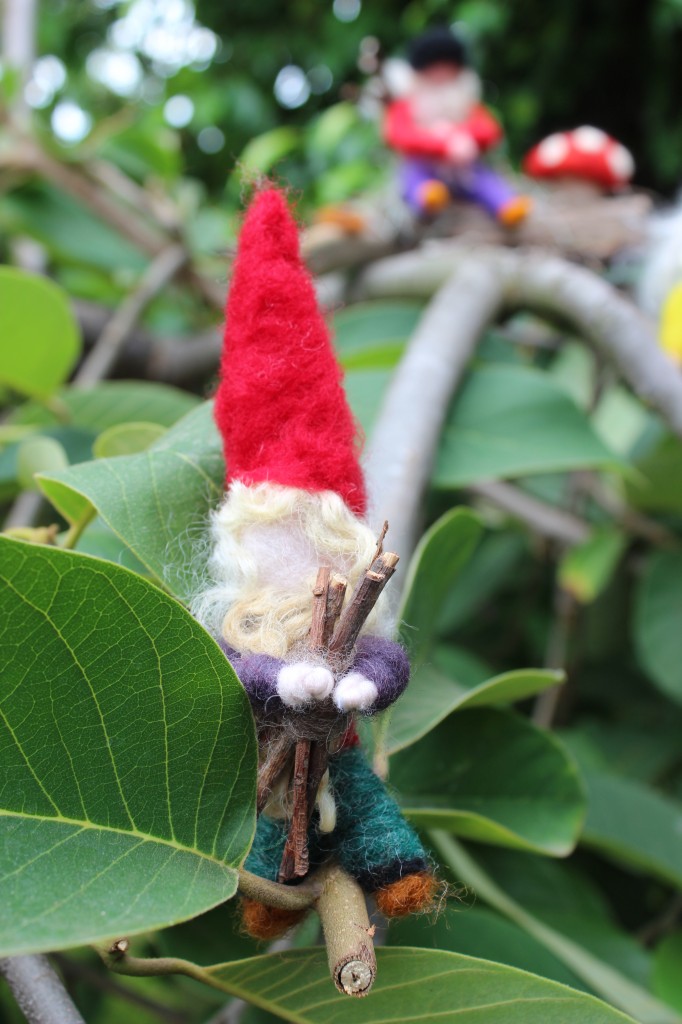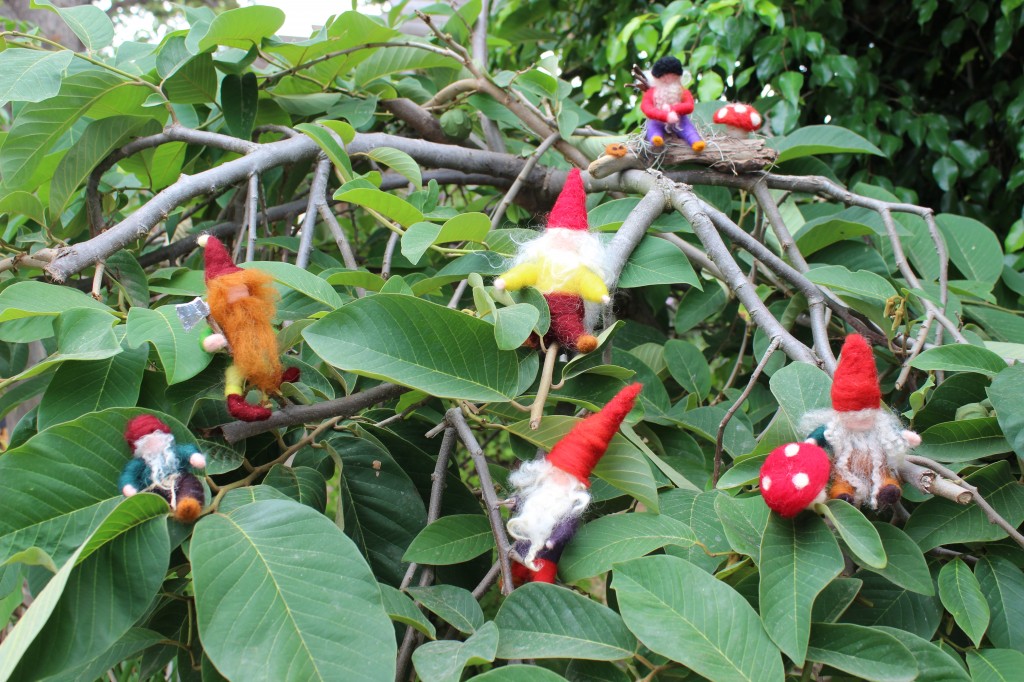 Another gorgeous handwork made with love…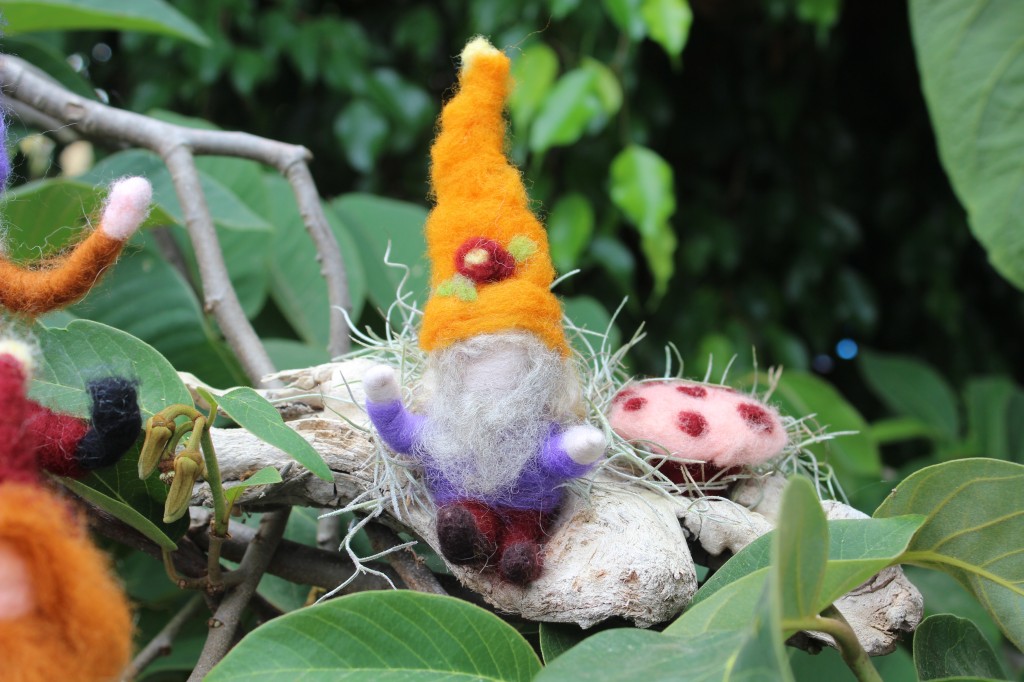 Kirsten's beautiful gnome and toadstool…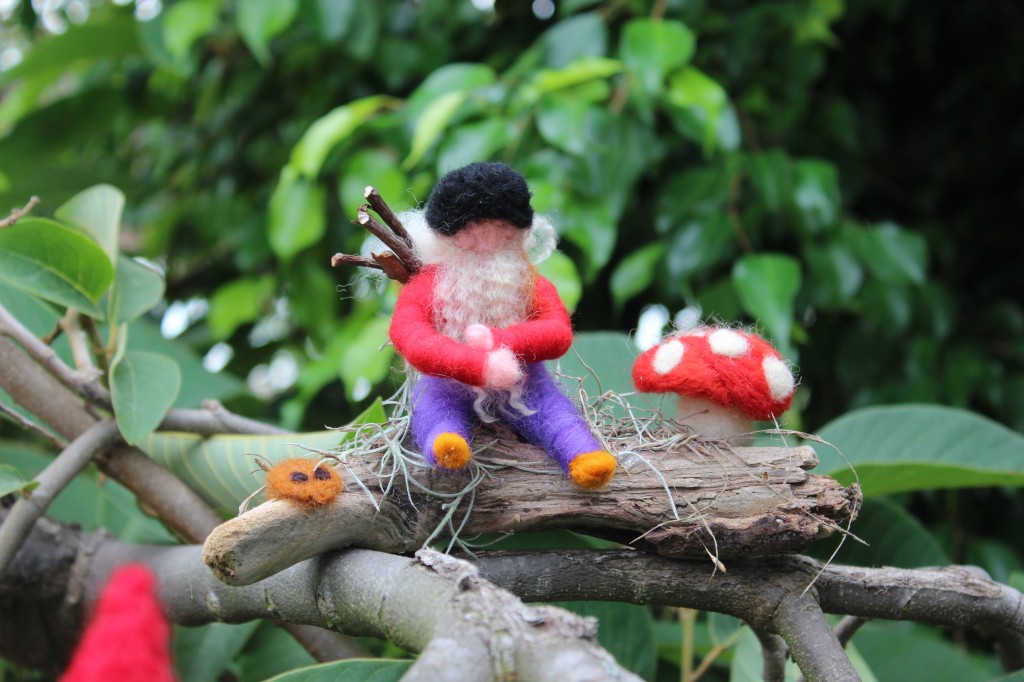 All done in a morning! Amazing!
Gnomes! Gnomes and more gnomes!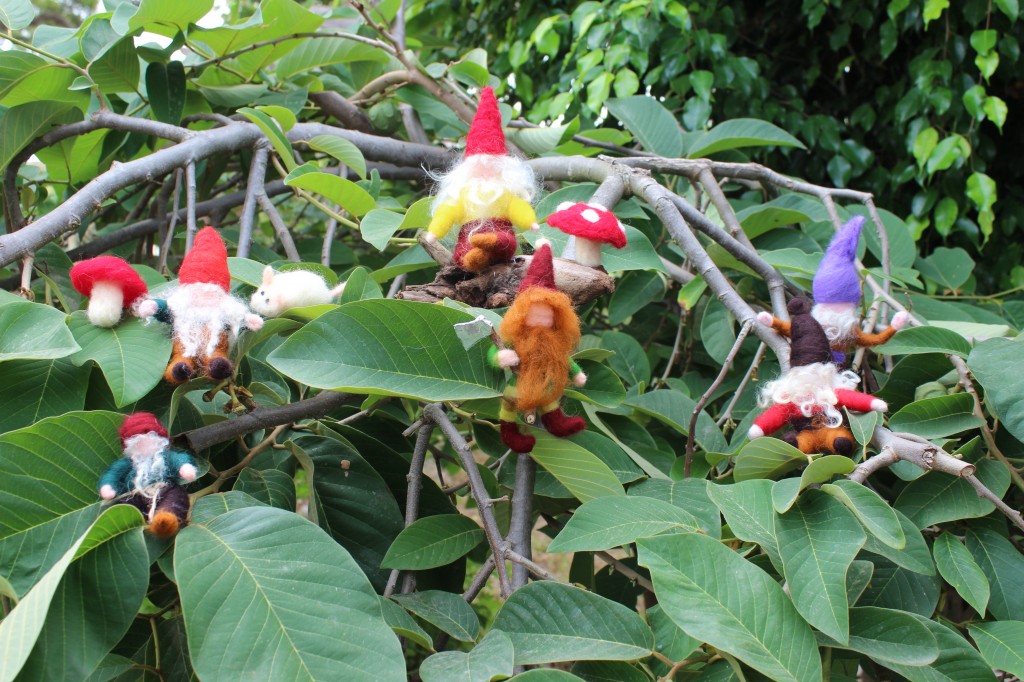 Can you spot the difference between these two photos? Neither can I!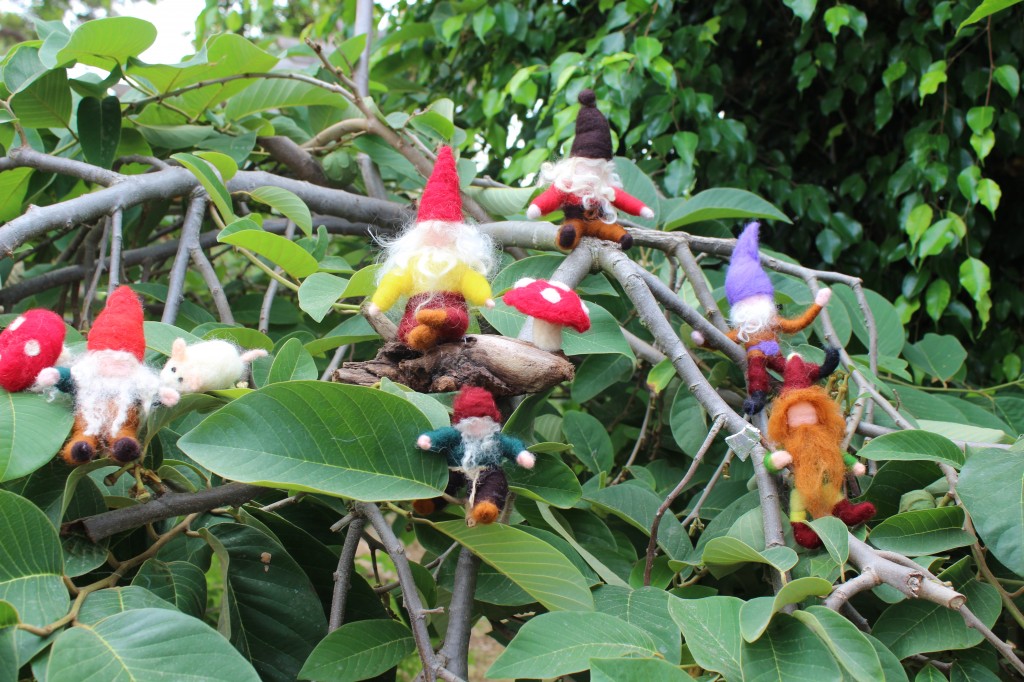 Kimmy's mouse is way too cute!
Marie's gnome and his owl…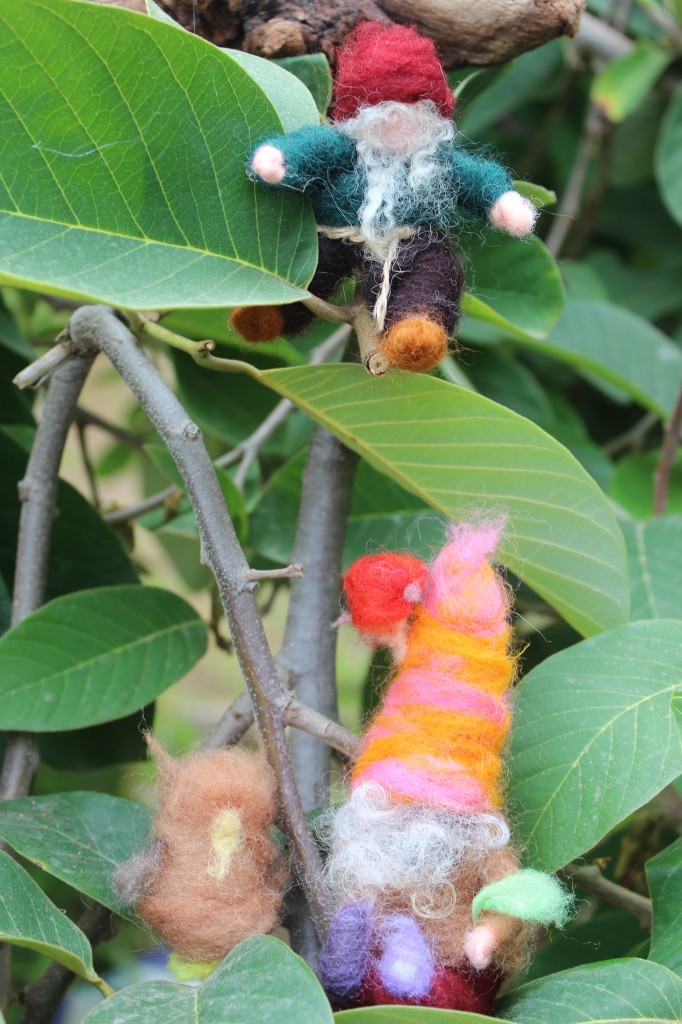 Come join us for crafting on Wednesday mornings! Thank you Rachel for tea and hospitality!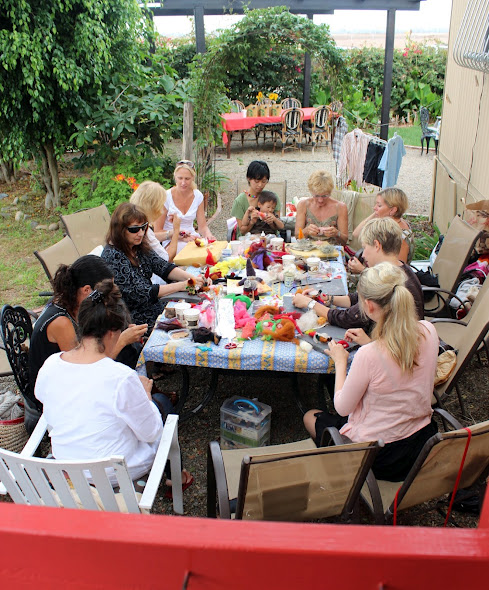 p.s. please let me know which gnomes you made, also let me know if I assigned the wrong gnomes to the wrong gnome-makers, so I can properly give credit to each crafter. Thanks! – Jzin
Check out our other craft group projects!
Clicking on the image below  will take you to a gallery of pages of our past weekly craft group projects. I hope you enjoy them! – Jzin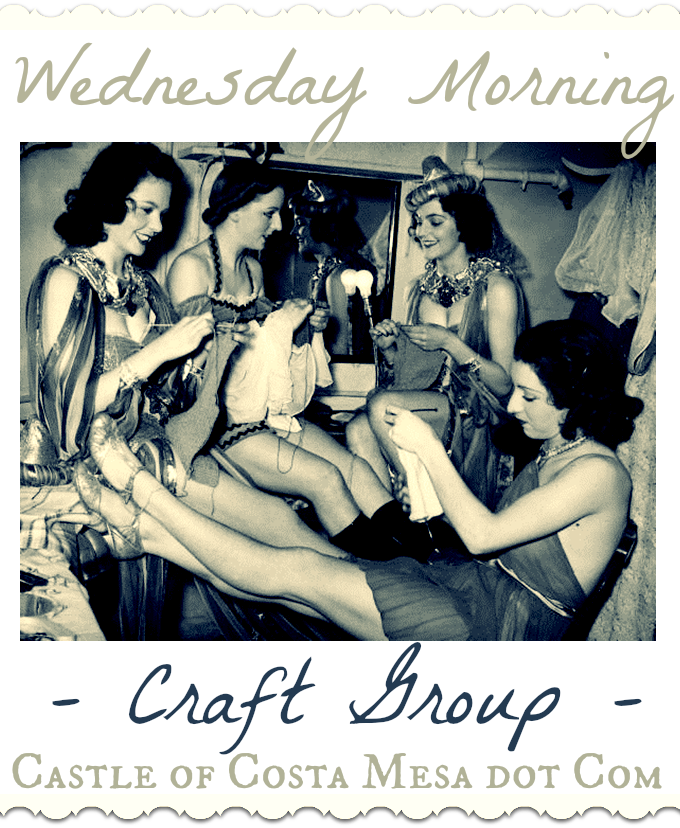 Due to the popularity of September 5, 2012 gnome crafting session, Christine decided to repeat it on the following week. Check out our new gnome creations on September 12, 2012.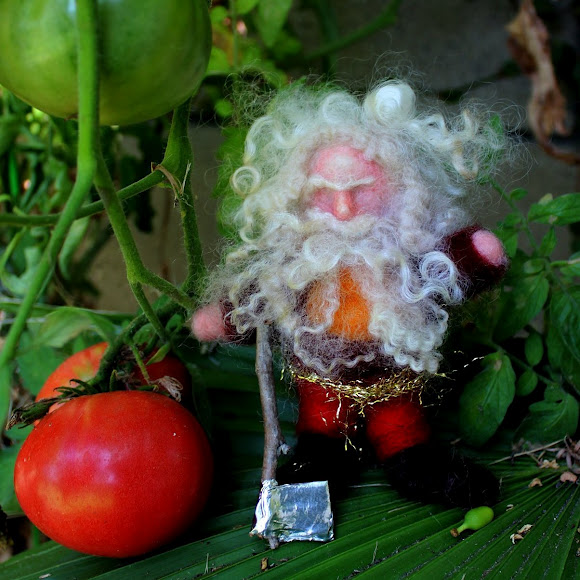 Knitted and needle-felted farmyard…which won ribbons at the 2012 Orange County Fair, hooray! Click on image below to see more pictures.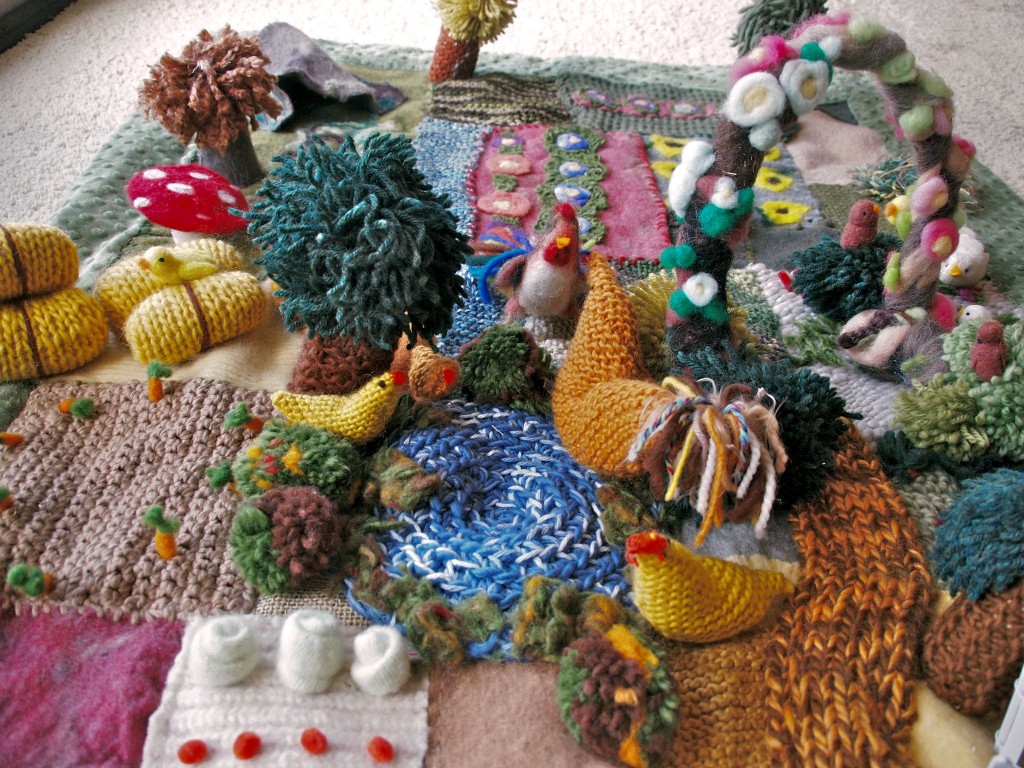 Under the Sea Mosaic group project led by Rachel, which earned the school some good moolah at the silent auction. Click on image below to see more.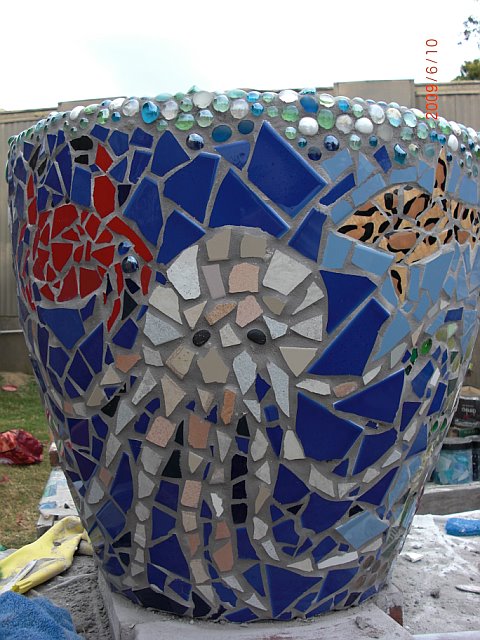 It was so much fun to felt, I made a few more dolls the very next day!
Click on image above to see more pictures of  the dolls I made the next day
Check out my Seasons Table Dolls…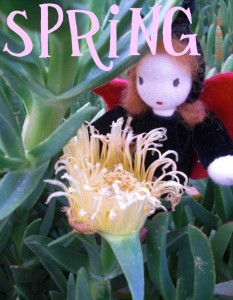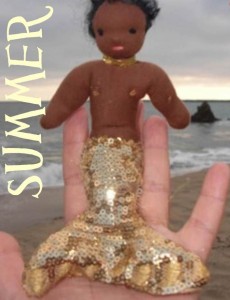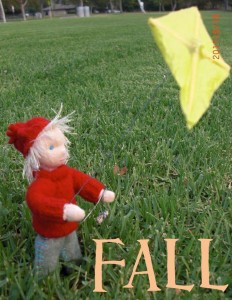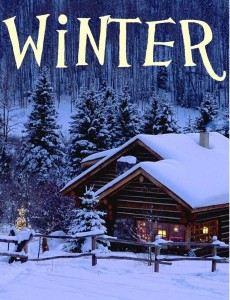 Please "Like" me on Facebook!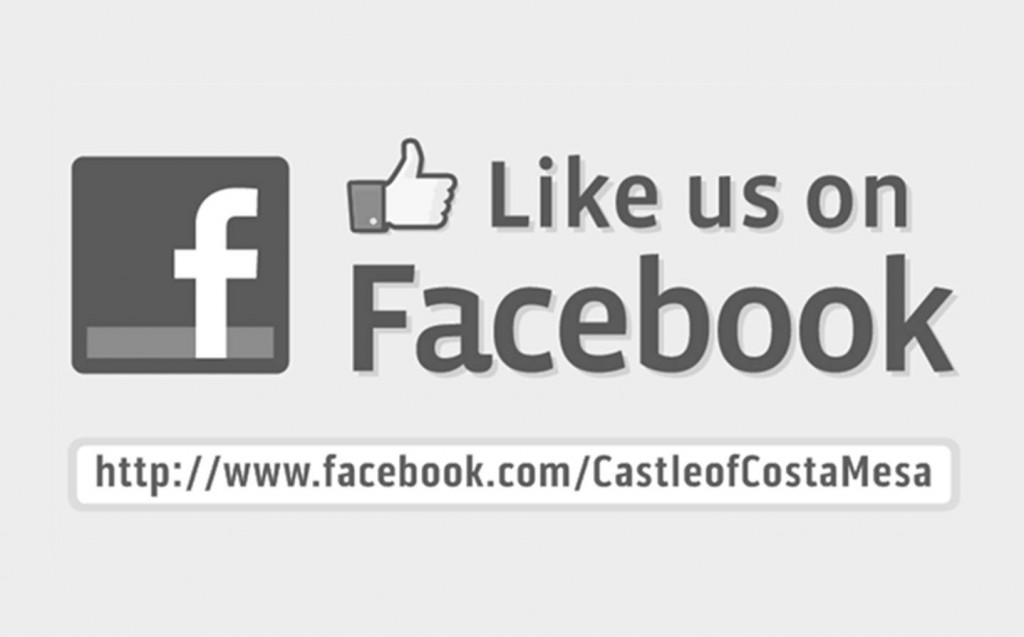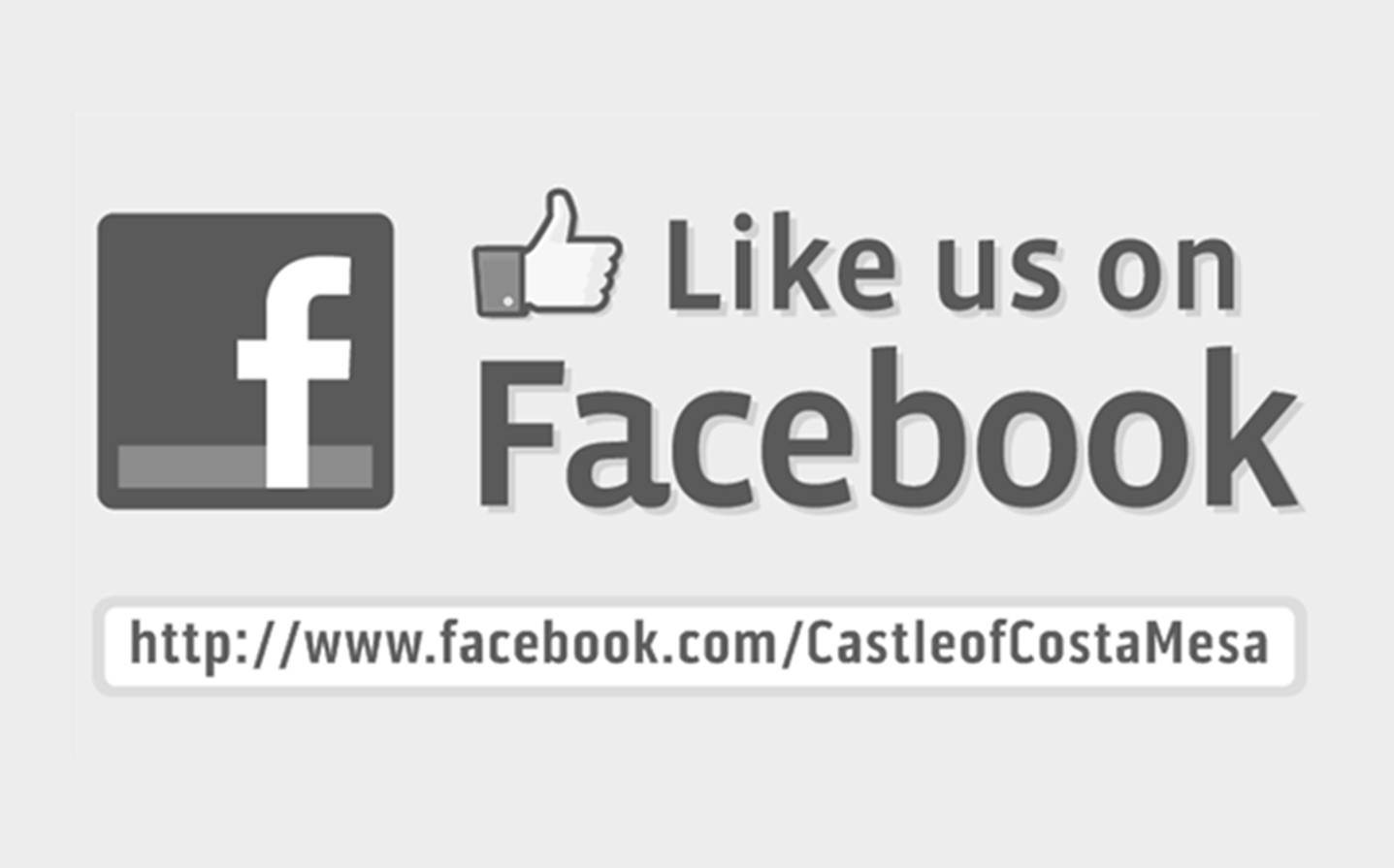 Please check back later for…