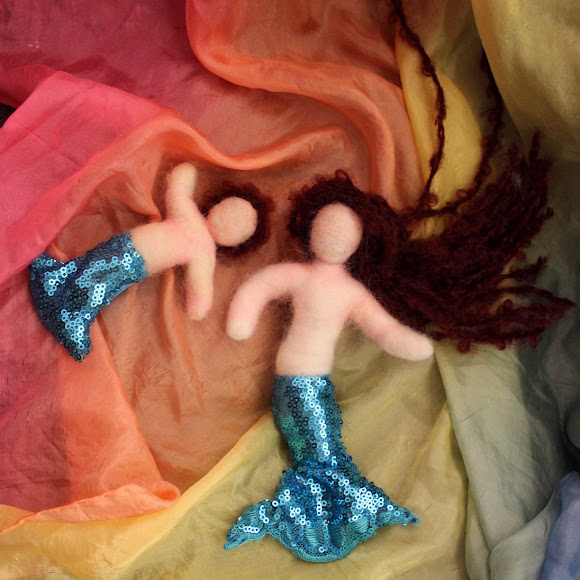 Thursday, September 6, 2012.
Yesterday morning, as part of our Waldorf School craft group, Christine Newell showed us how to needle-felt gnomes. It was tons of fun! In a short part of the morning, I was able to finish a gnome. I realized that Christine's method was much faster and easier than my old ways of making dolls.
I also learned to love needle-felting more. Done correctly, there is so little stabbing necessary!
Today, I decided to needle-felt a doll for my child's classmate's 8th birthday. It was so much fun, I ended up making 3 dolls in a row!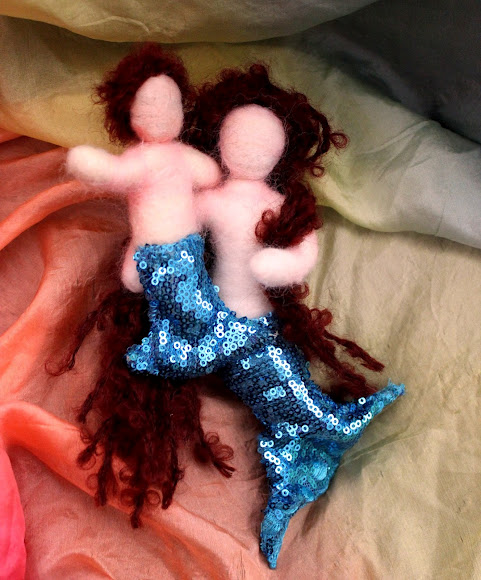 Sarah's rainbow playsilk looks so gorgeous here. They flow into so many different uses for play and look absolutely gorgeous on my nature table!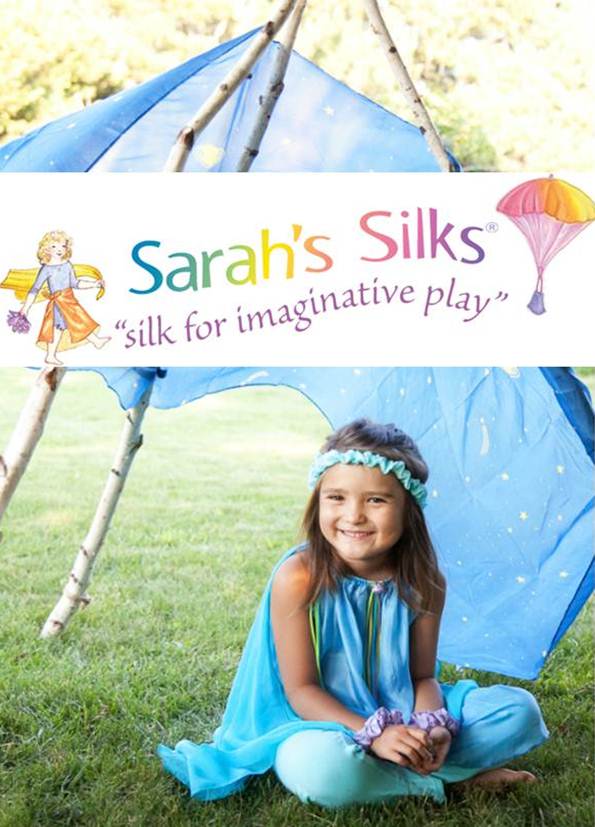 Click here to buy a Rainbow Playsilk from Sarah!
Gorgeous mohair yarn for the hair. I love the reddish brown…so rich.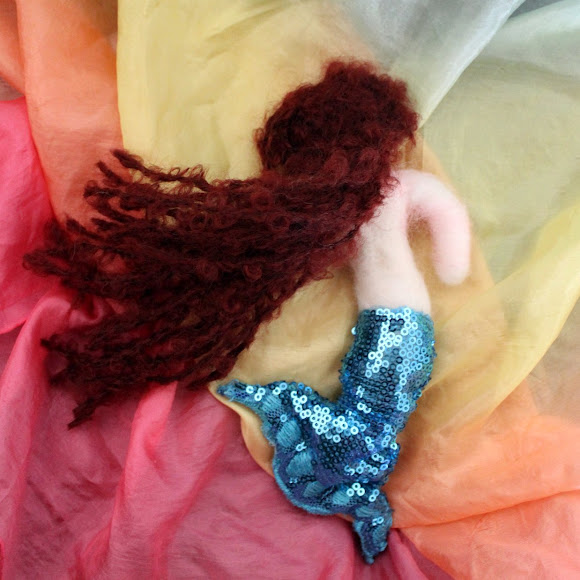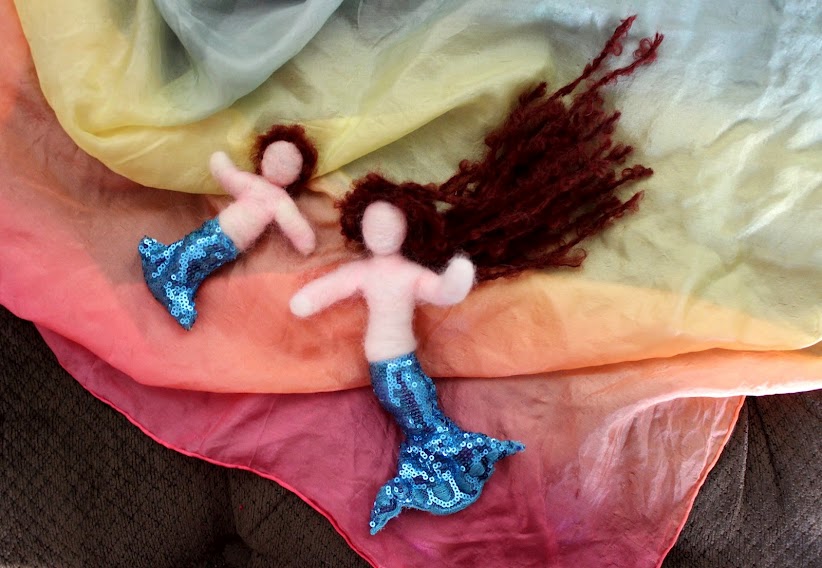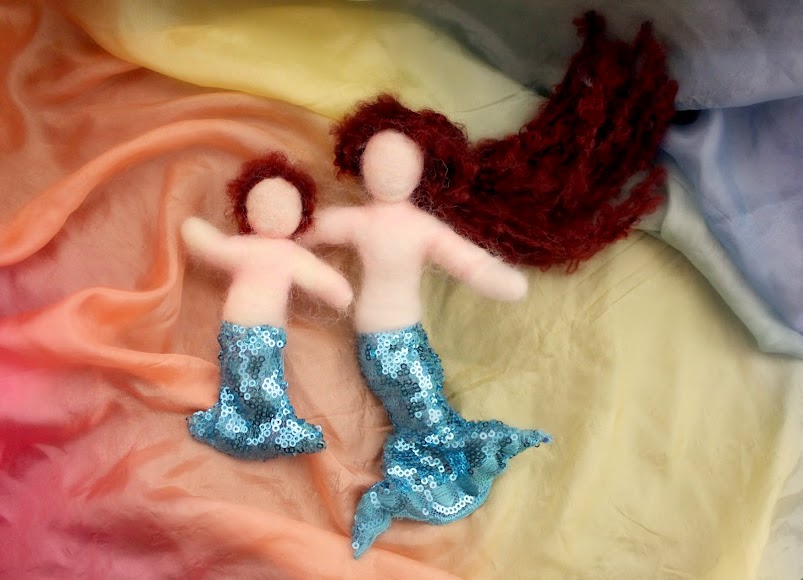 I love how the sequin shimmers like a fish's scales. I adore sequins!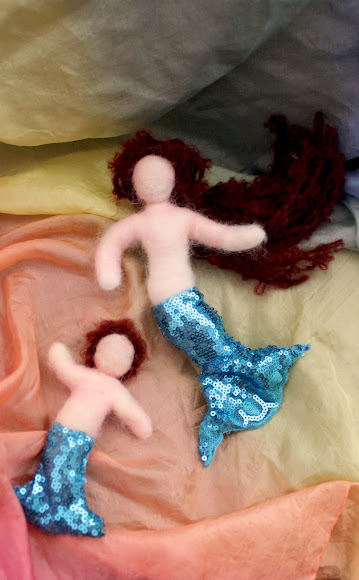 The mermaid before she was a mother…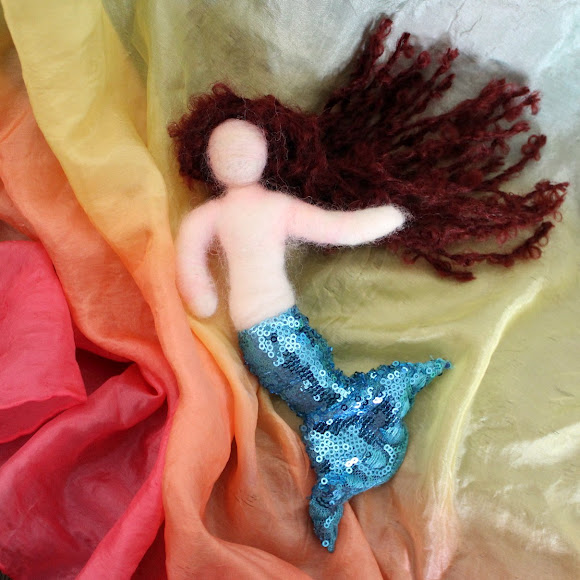 Once a mother, being alone is a whisper of a thing past…
The truth about motherhood
A Handmade Birthday Present
Thursday, September 20, 2012. Hannah's 8th birthday is this weekend. 7 year old Nunu painted a mermaid "doll house" for the mother and child mermaid, as a birthday present for Hannah.
Nunu painting a watery ocean scene for the mermaid's "doll house"…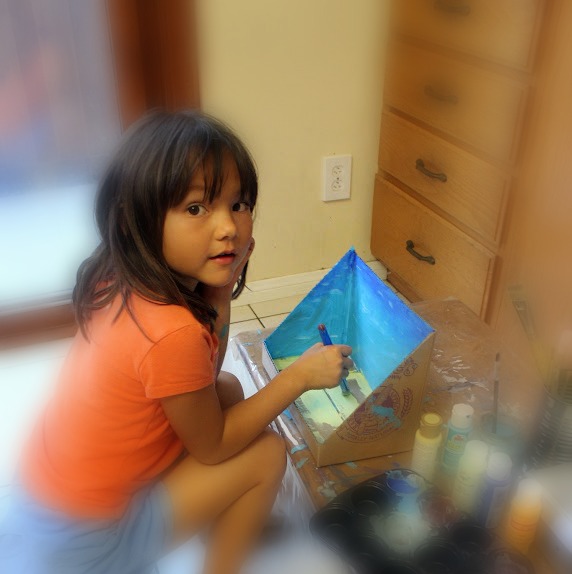 The fishes are sooo cute! There's a little cavern in the corner…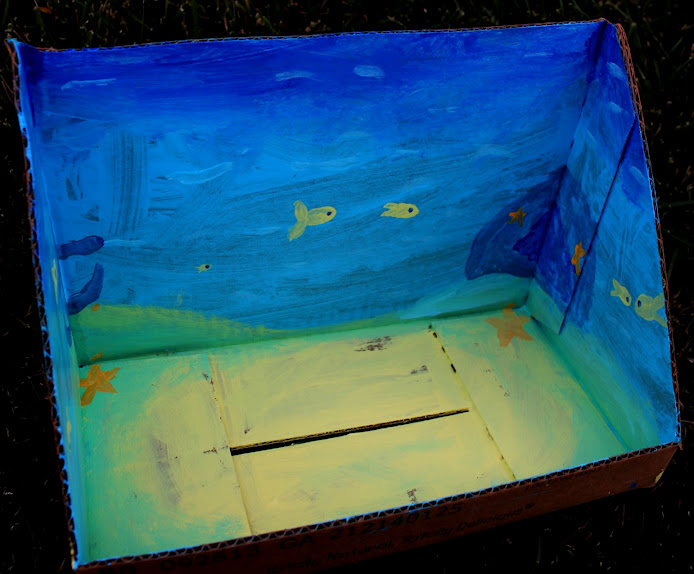 Anchor in the bottom of the sea…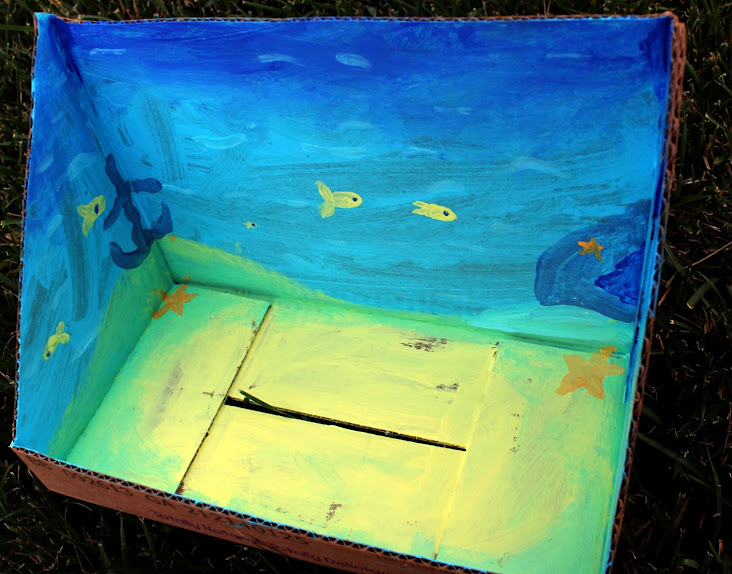 We added a piece of vintage lace "seaweed" as blanket for the mother and child. Then, we covered the box with a golden-spotted blue-gauze fabric so that mermaids' are not disturbed for their bedtime. Voila! Our dolls and doll house are ready to be presented to the birthday girl.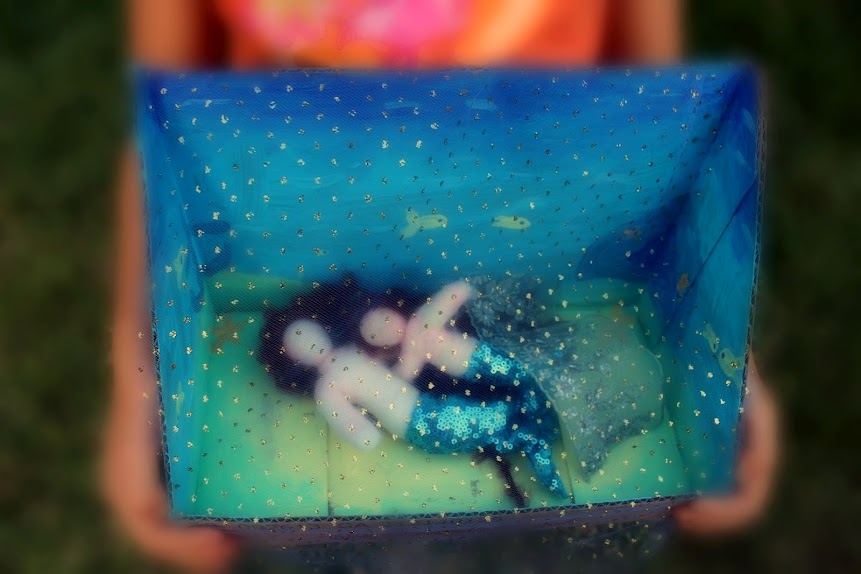 The handmade birthday present for an 8 year old friend.
Happy 8th Birthday, Hannah!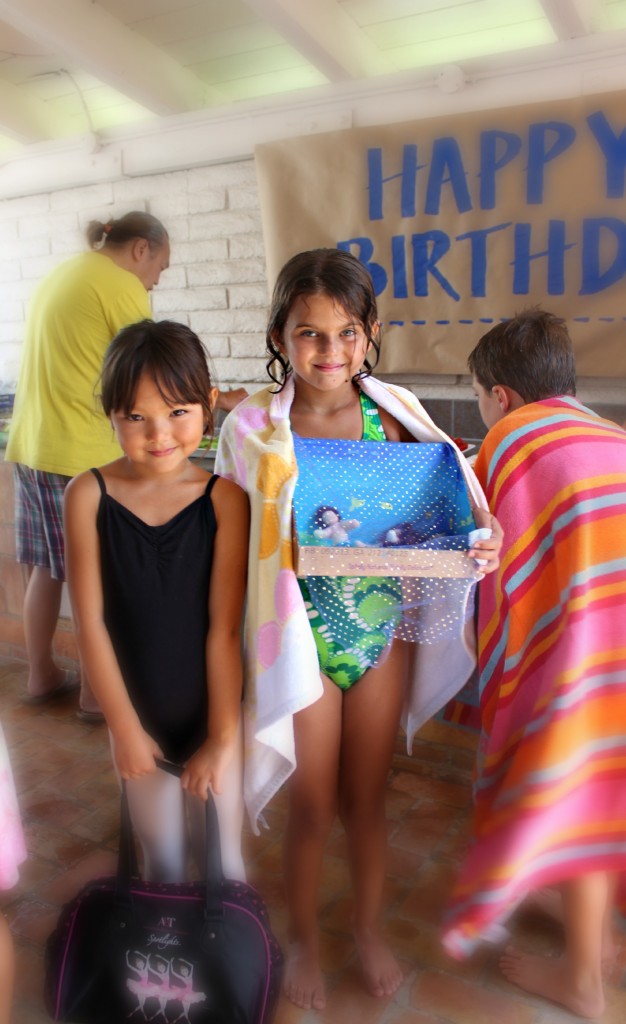 Saturday, September 22, 2012. A Californian pool birthday party.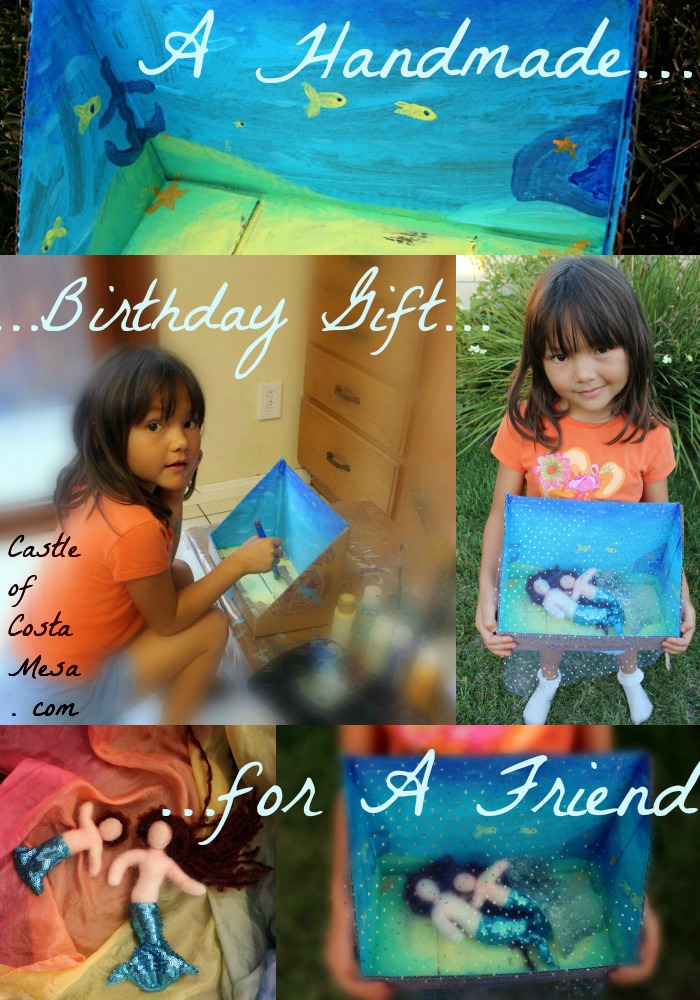 If planned ahead (when not rushed), it is fun and meaningful to handmake gifts for friends. Through giving a handmade creation, the child gains so much (confidence, mastery of skills, initiative, resourcefulness, creativity, bonding with parent through the act of crafting together and more).
– Jzin. September 21, 2012. A sunny Friday in Costa Mesa.
Click here to view the next doll I made as a birthday gift for another child's birthday: Sleeping Beauty for Luna.
My local Wednesday Morning Craft Group blog
Read about how I get my mojo running with crafting, tea and friendship every Wednesday morning.
My Seasons Table Dolls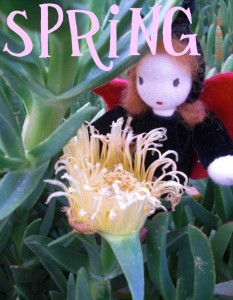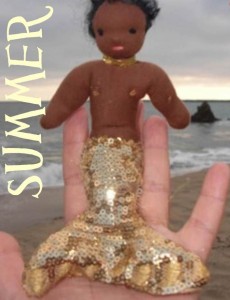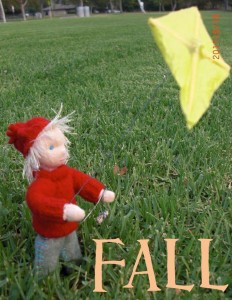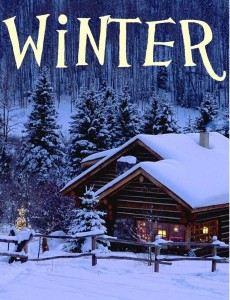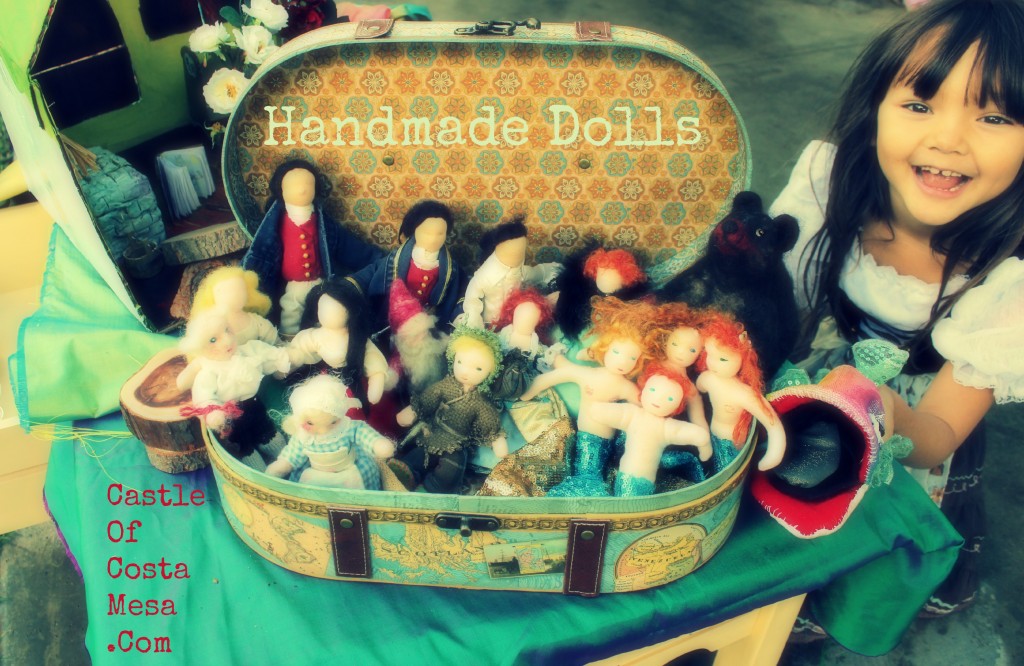 I am giving away a handmade doll in Fall 2012. Please leave a comment below and suggest the doll(s) you will like to see on my giveaways. – Jzin

Please "Like" me on Facebook!
If you liked this page, please "Like" me on facebook! Thanks! – Jzin